With the advent of a new year, we are always tempted to predict what's new and what's next. And while I am not one for trends, they are often hard to escape. If you're suddenly craving color and pattern, there's a reason. Much of what you see, colors in particular, are predicted and orchestrated by forecasting companies years in advance. I once attended a talk about the process and it is fascinating – with micro adjustments made for different countries and cultures. But I digress.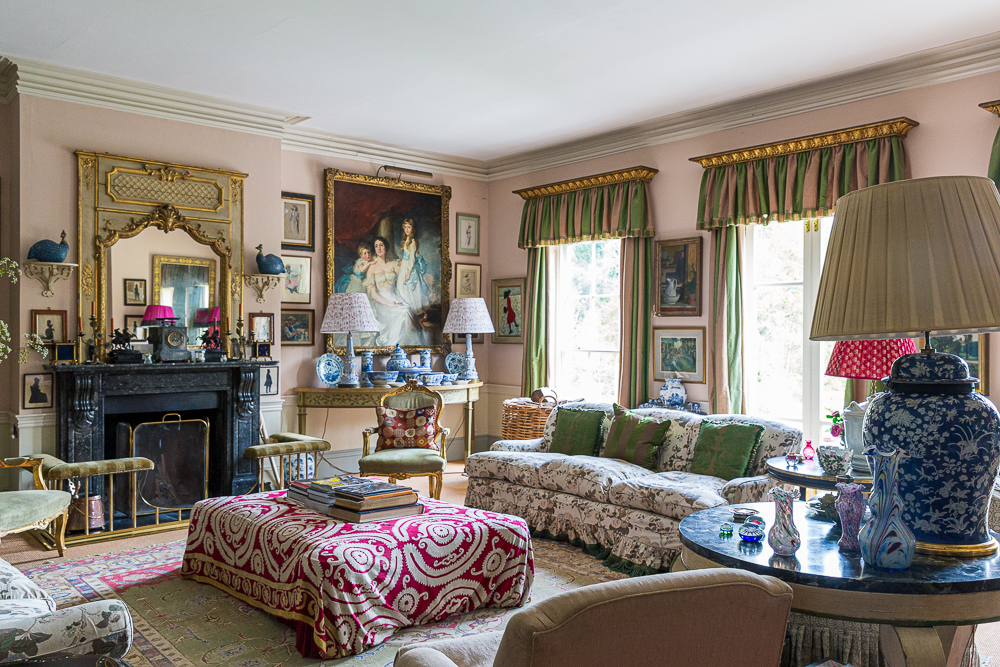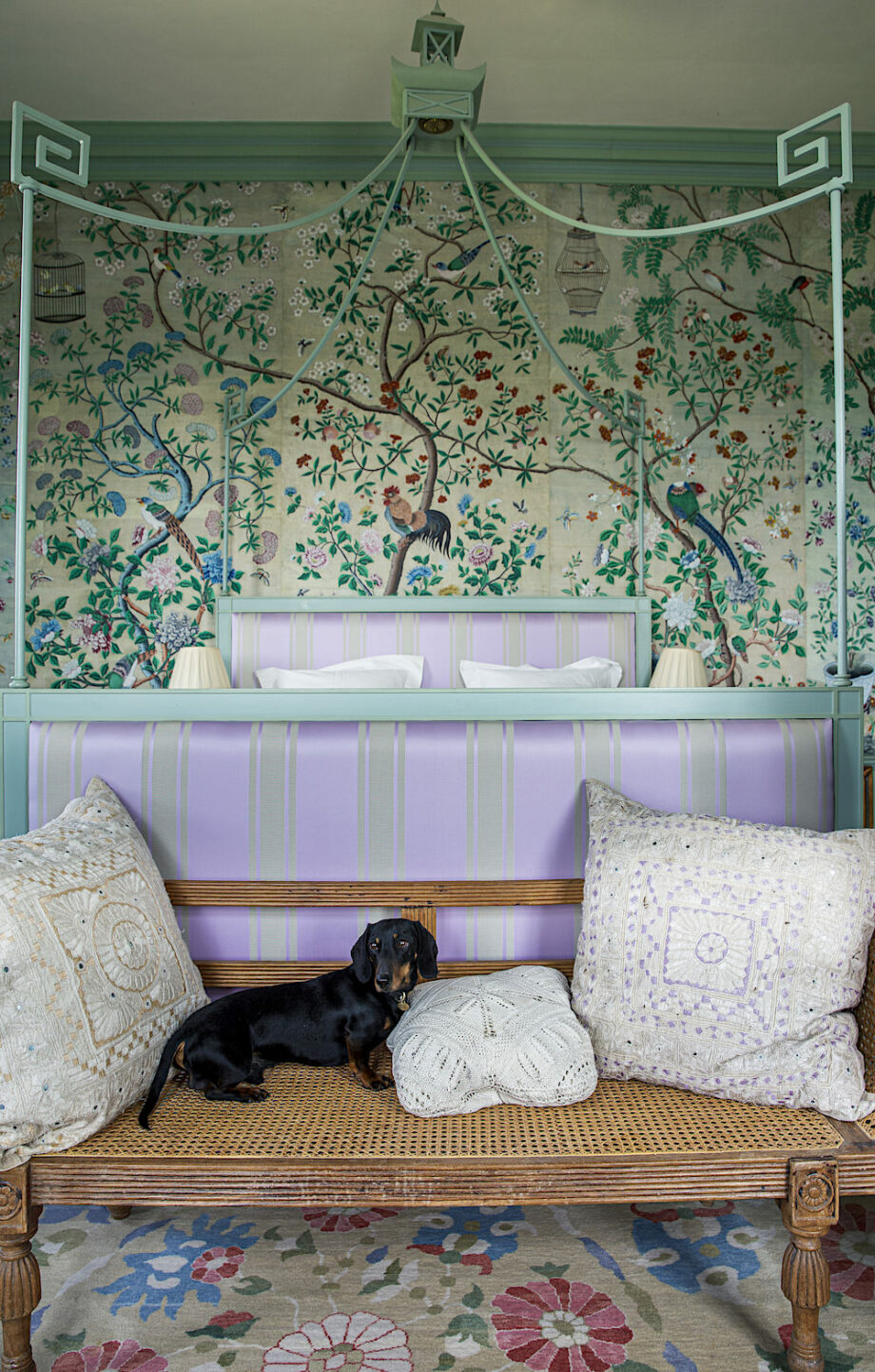 What's next in interiors is certainly not new. The current return to maximalism has been brewing for years. What's new is the attitude. As we crave layers and pattern, florals, geometrics and brown furniture, we aren't looking back to the carefully coiffed rooms of the elaborate 80s, but rather interiors with a human presence and charm. It's about comfort and warmth, our personal style security blankets in a world of uncertainty.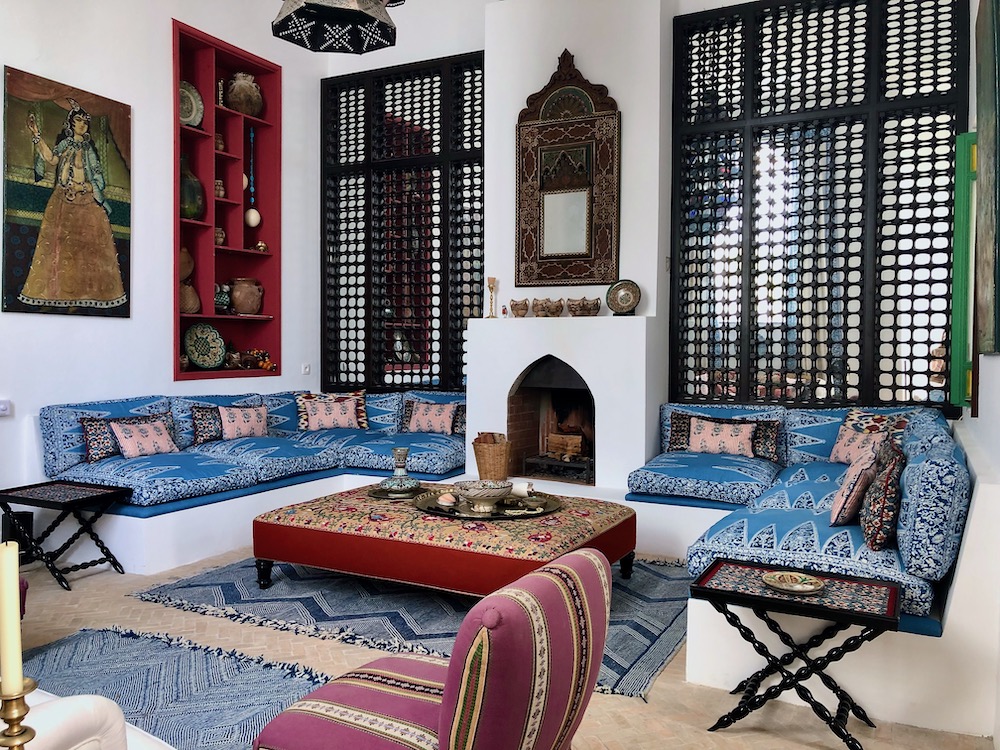 While we've long admired the Brits' take on comfort at home, like Penny Morrison's or Edward Bulmer's country homes, at top, we've expanded our outlook. Our repertoire of inspiration now encompasses the globe, whether Moroccan chic like Jamie Creel and Marco Scarano's opulent Tangier home, above, or the sophisticated refinement of a Parisian apartment, by Timothy Corrigan, below.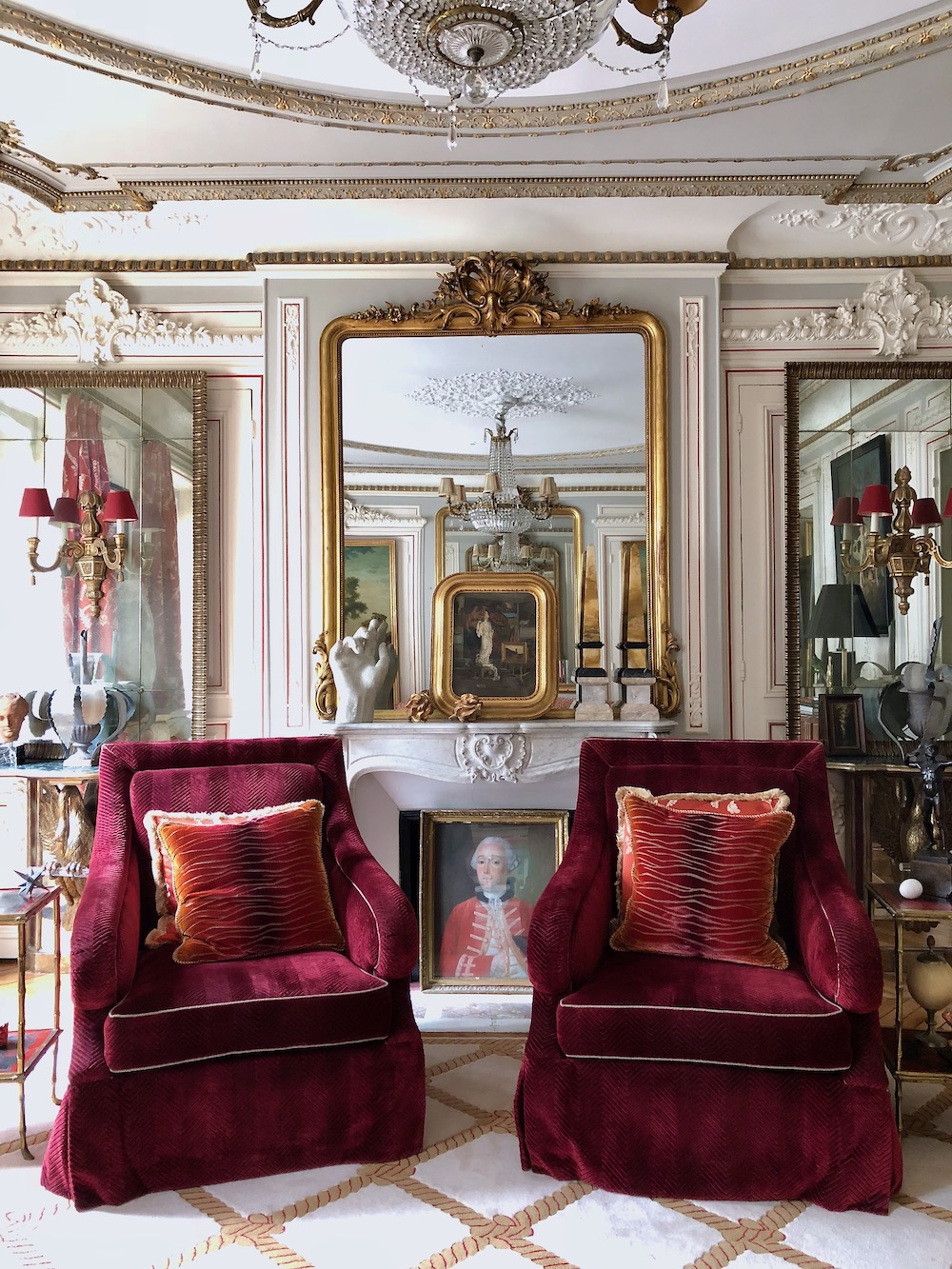 And as technology drives more and more of our culture, we continue to find ways to enhance the human connection. Craft and the art of the handmade connects us with the past, timeless traditions and each other. Just as we want to know where our food comes from, we like knowing the genesis of our products for the home – Lulu Lytle, co-founder of Soane, welcoming the then Prince of Wales to the Soane Britain Rattan workshop.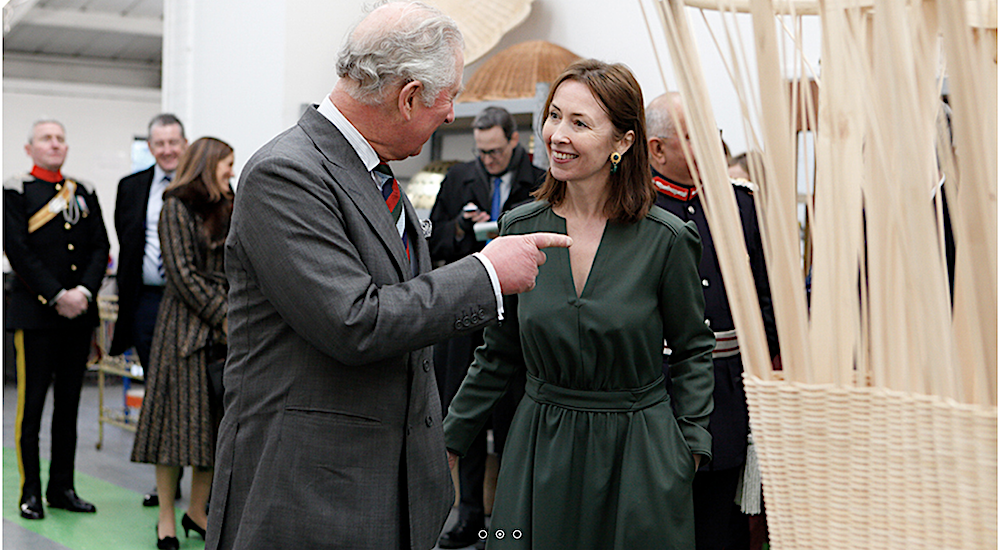 photo courtesy of Soane Britain
And the closer we can get to nature the better – as in materials, patterns and forms that echo the natural world, from furniture and textiles to accessories and floral arrangements – The Land Gardener's exuberant flower room below.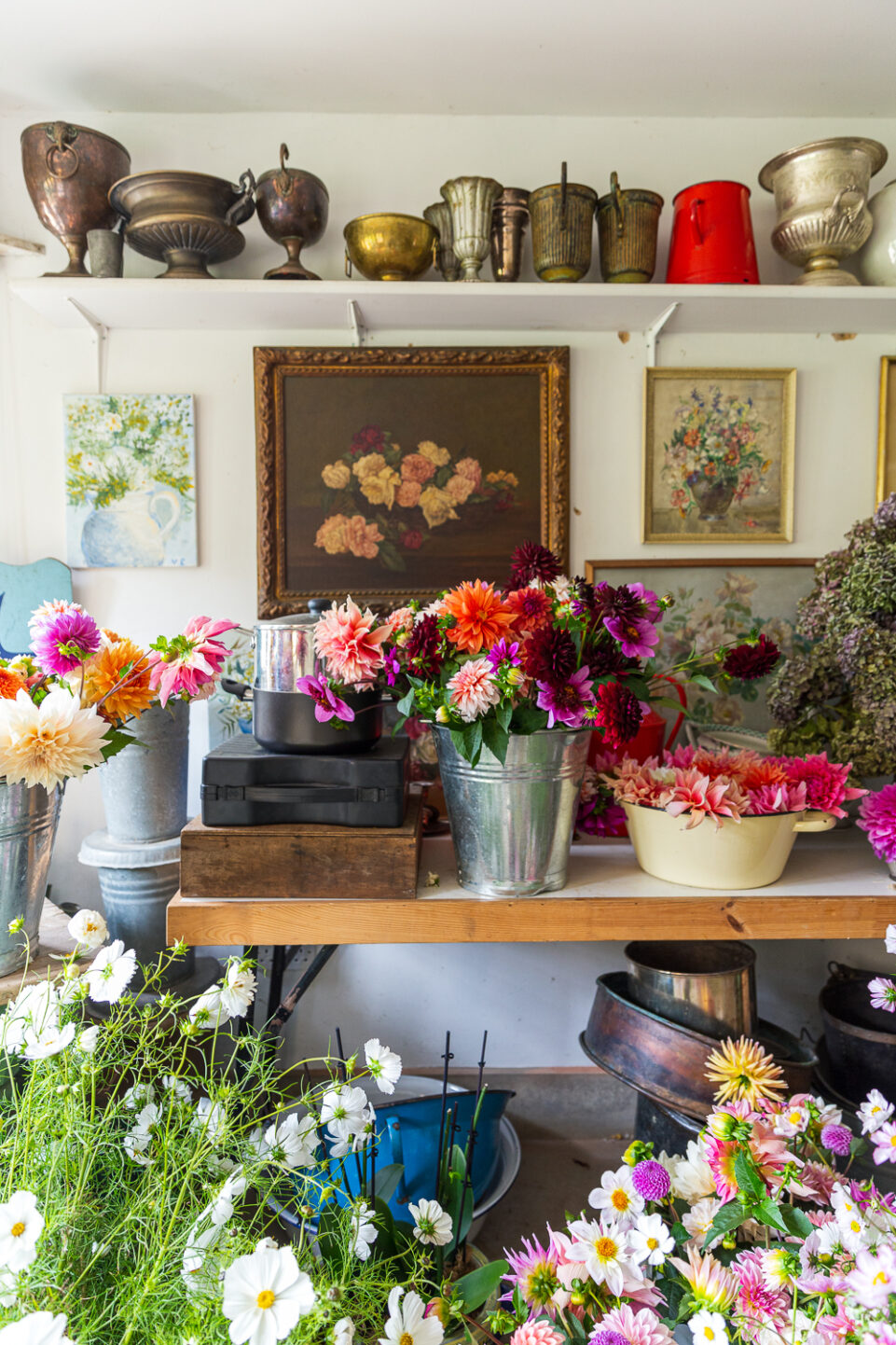 So in looking forward to what's next in design, we gaze both outward and in. As we travel the world, by plane or armchair, we discover what resonates personally with each of us, so when we create our homes, we actually learn to become more of our own true selves.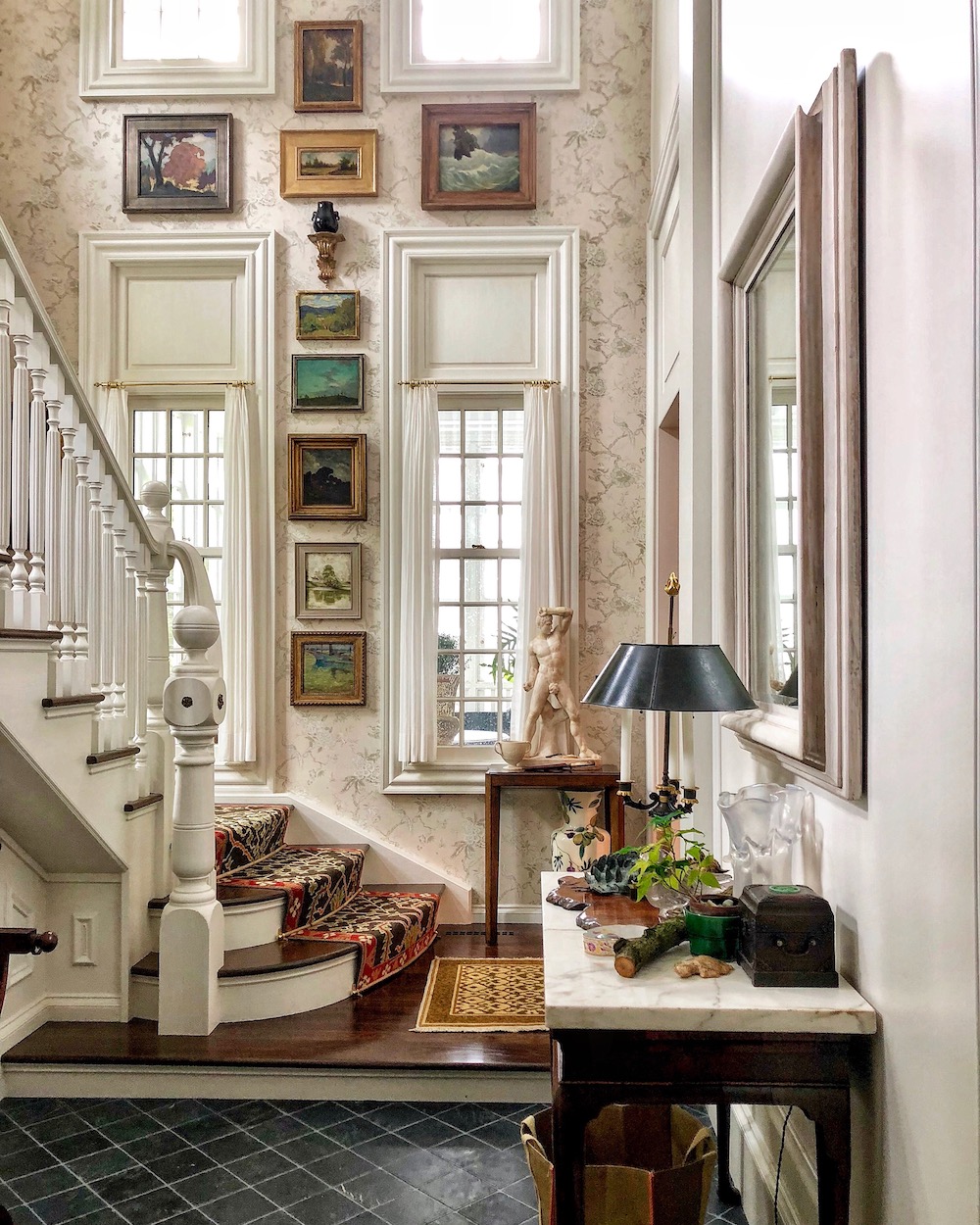 This is not merely a slapdash accumulation of what we love but a thoughtful, edited and even idiosyncratic selection – Thomas O'Brien's art filled entry, above, and Pieter Estersohn's epic bathroom below.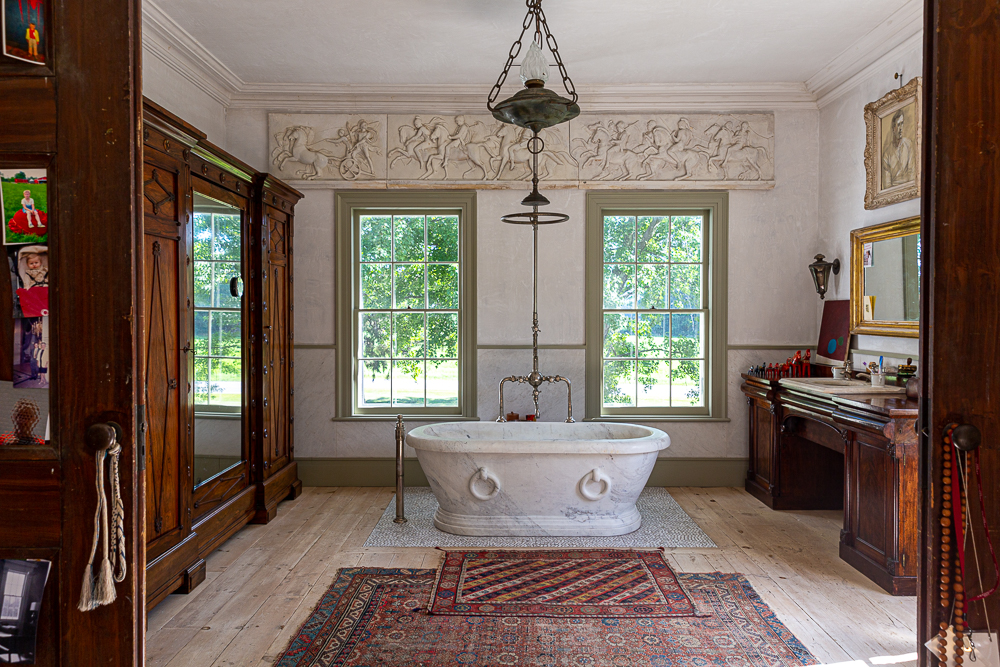 We can look to those whose educated eyes pull together what may be a seemingly casual room and see that it is actually layered by years of experience. And while maximalism is having its moment, it is really more about authenticity (yes, there's that word again), knowledge and an inclusive spirit. Take all the dictums that we have bantered around of late – "live with what you love", "it's all in the mix" – and add "learn your stuff" – or work with someone who knows theirs. Then you'll be poised to create your own "what's next" at home.