Over the past few years, several additions to the lower Fifth Avenue area have made the neighborhood a go-to source for design. One of the more recent introductions is the Flatiron Design Collective, which I was delighted to visit last month. Here three distinguished artisanal companies, John Lyle Create, CL Curated and Fromental, work directly with designers to create couture custom pieces in a space that is part showroom and part design studio.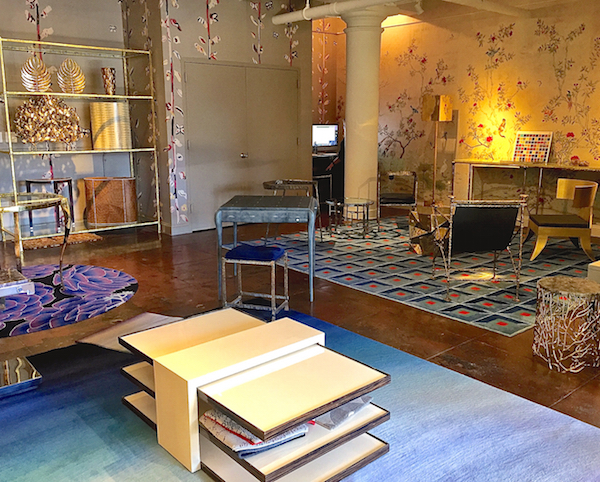 John Lyle is a long time industry veteran whose handmade sculptural pieces have been sourced by high end designers and collectors for years. Perhaps best known for revolutionizing the look of fireplaces with innovative designs for andirons, screens and tools, as seen recently in Ally Coulter's Holiday House room and Forehand + Lake's "Alpine Exposure" vignette at Rooms with a View) and below,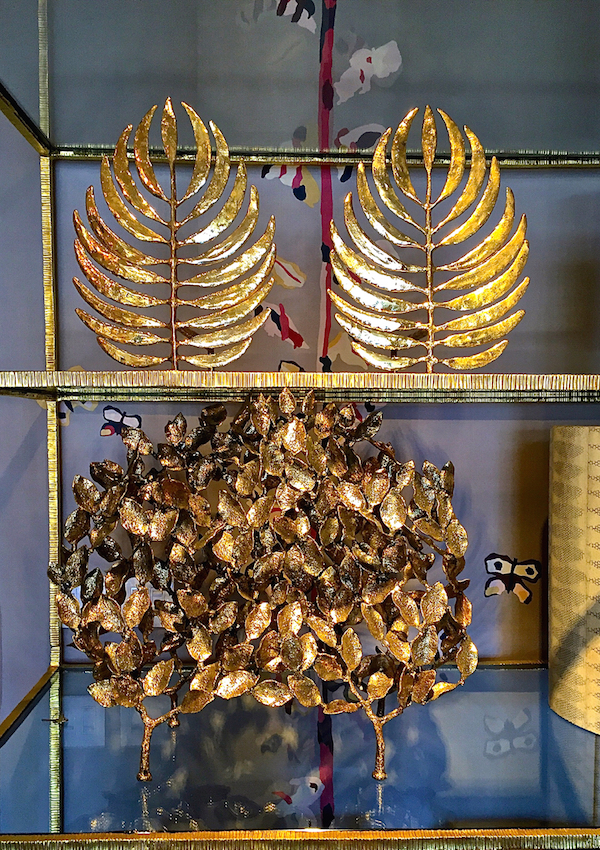 his collections also include fabulous furniture and lighting. At the Flatiron Design Collection, John's JL Create is where "sculpture meets custom design." In a wide variety of luxury materials from metal to shagreen, the possibilities are endless. Below modern glamour abounds in the combination of John's Facet Table on CL Curated's Squares and Triangles rug.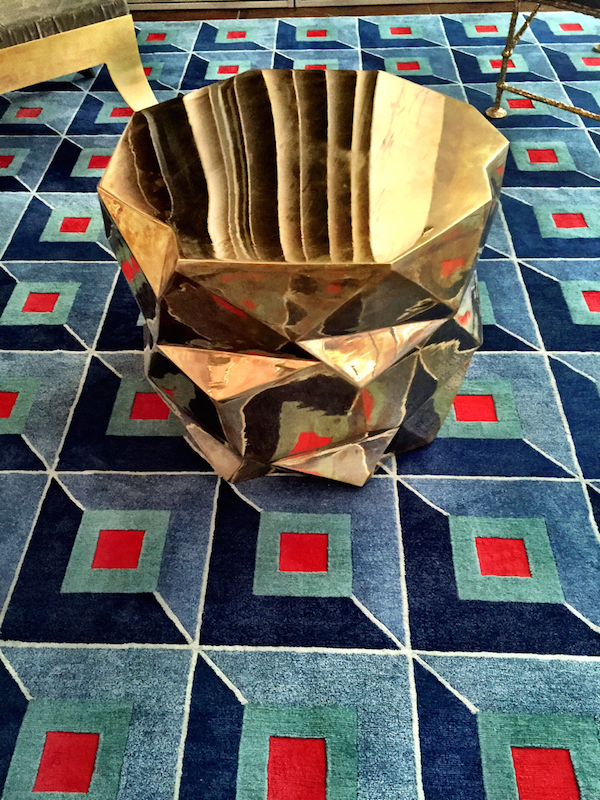 With inspiration from Giacometti, his Lolling Chair in polished bronze and leather is a handsome and might I add comfortable modern interpretation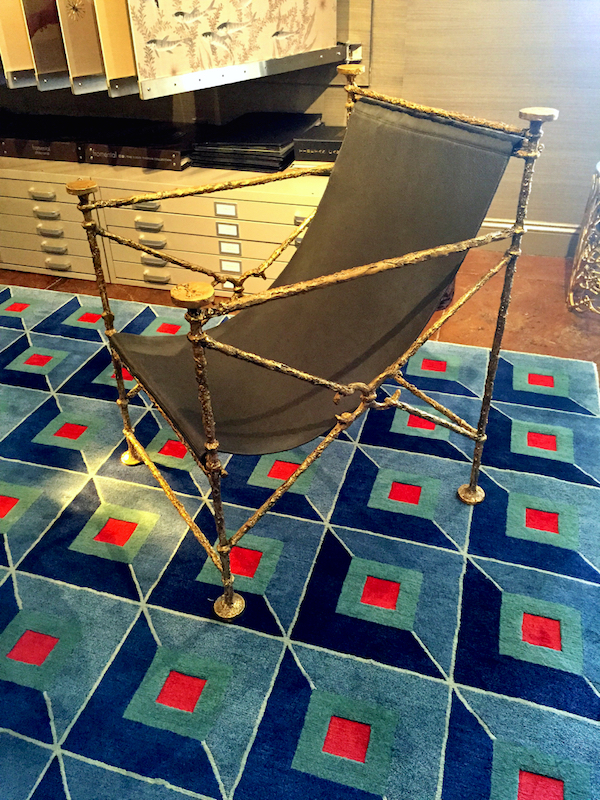 as is his Klismos chair, a contemporary architectonic spin on a timeless classic.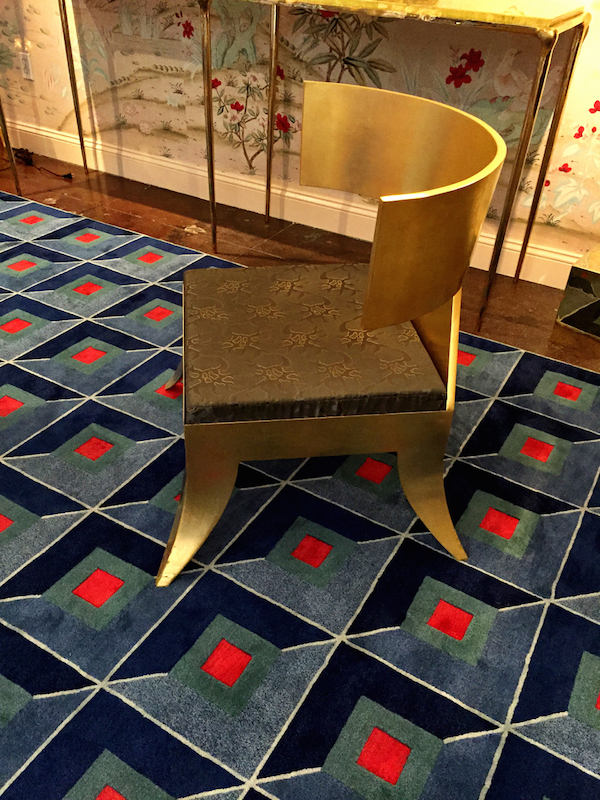 One of my favorite pieces in the studio was John's exquisite game table.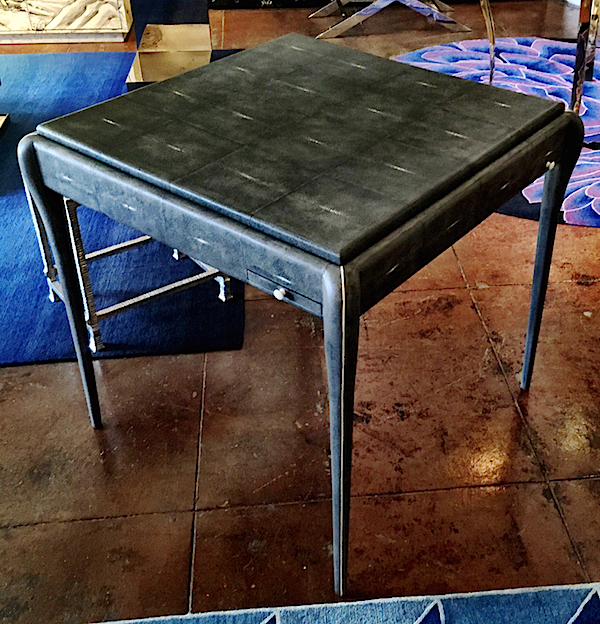 In a gorgeous fog shagreen, beautiful bone details articulate the graceful lines.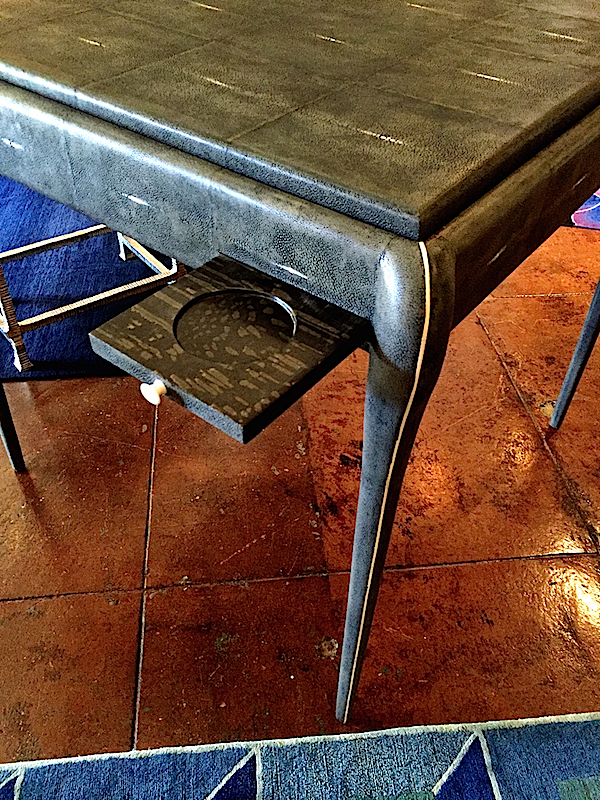 But that is merely the beginning. The inside is just as beautiful. Remove the top for a stylish game of backgammon,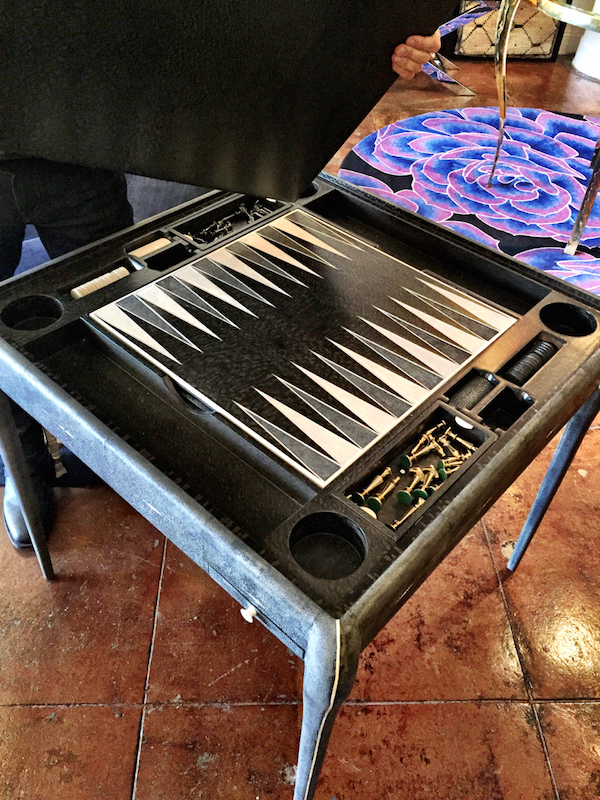 with handmade shagreen accents and pieces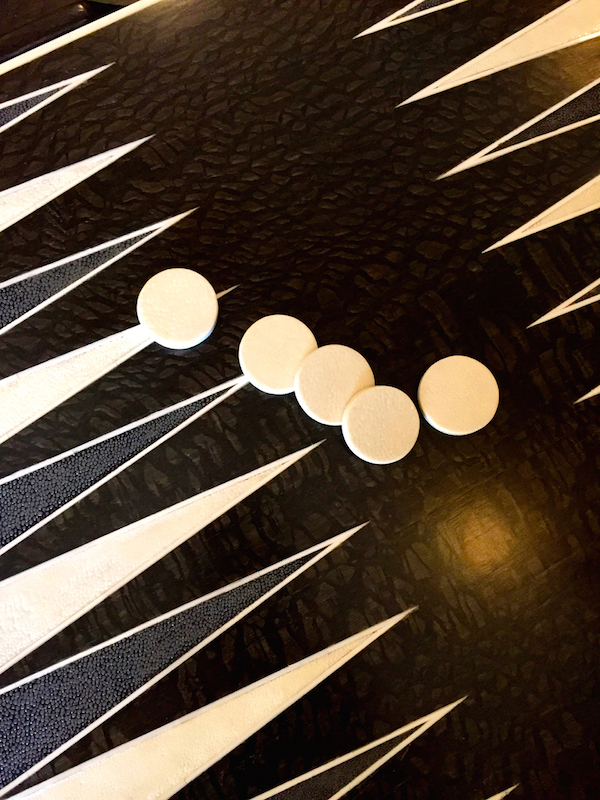 or checkers or chess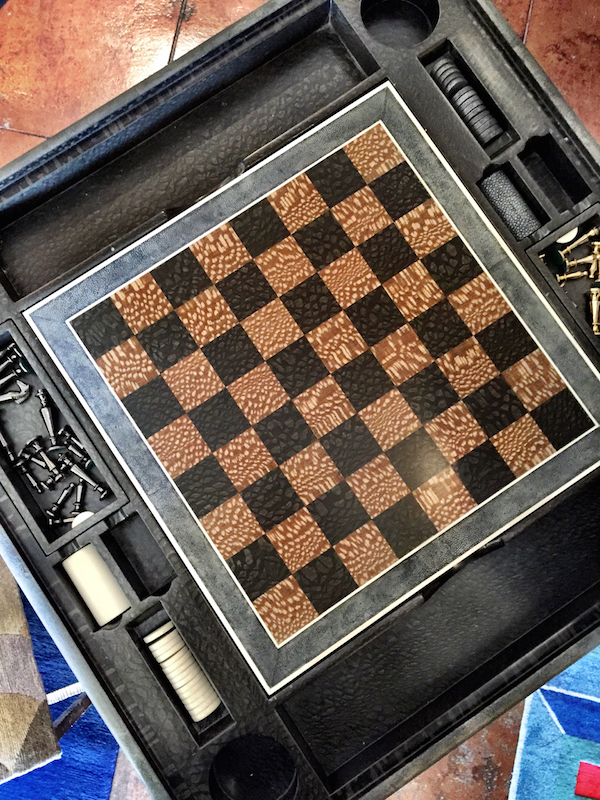 with bespoke handmade chess pieces.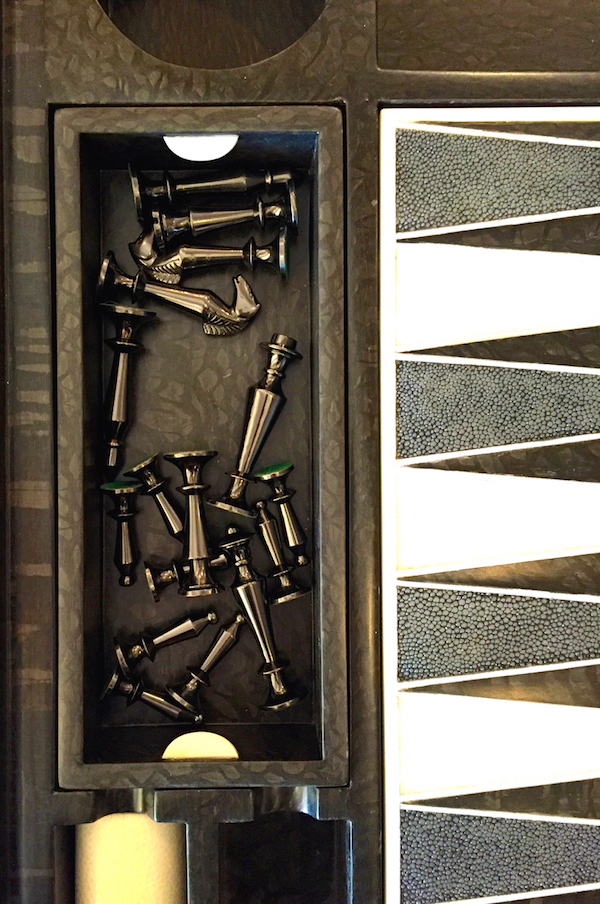 But the art of custom continues as John can produce almost anything in a dizzying array of styles and beautiful finishes, such as his exceptional Sakura cabinet in ink on bone in front of a CL Curated rug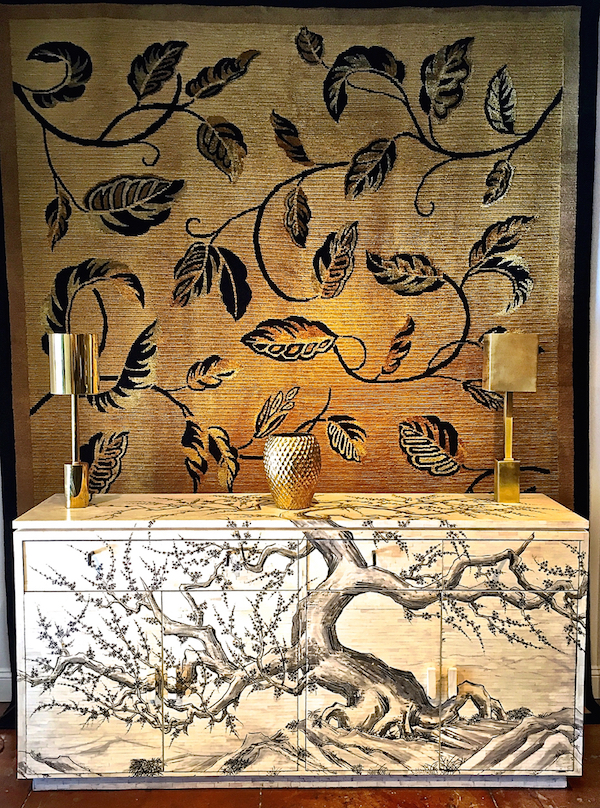 or his chic Myra cocktail table in cream lacquer and high gloss macassar ebony, sitting on the subtle ombre of a CL Curated Night Sky Gradient rug.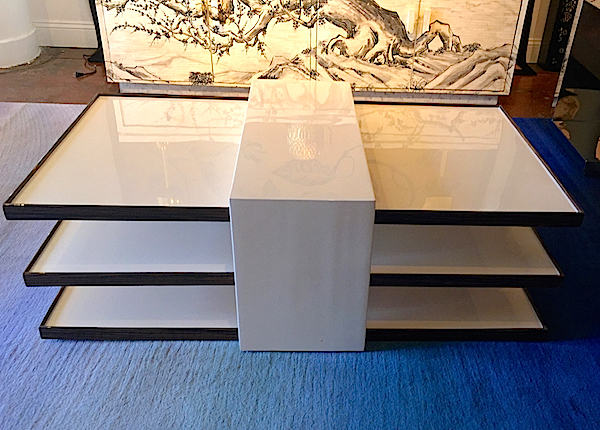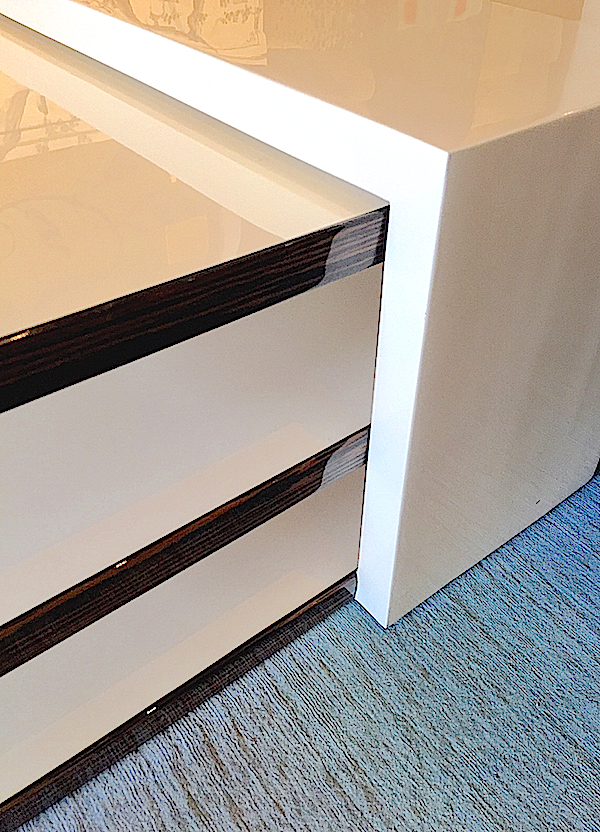 Any finish is available including exotic choices such as this cabinet in tobacco leaf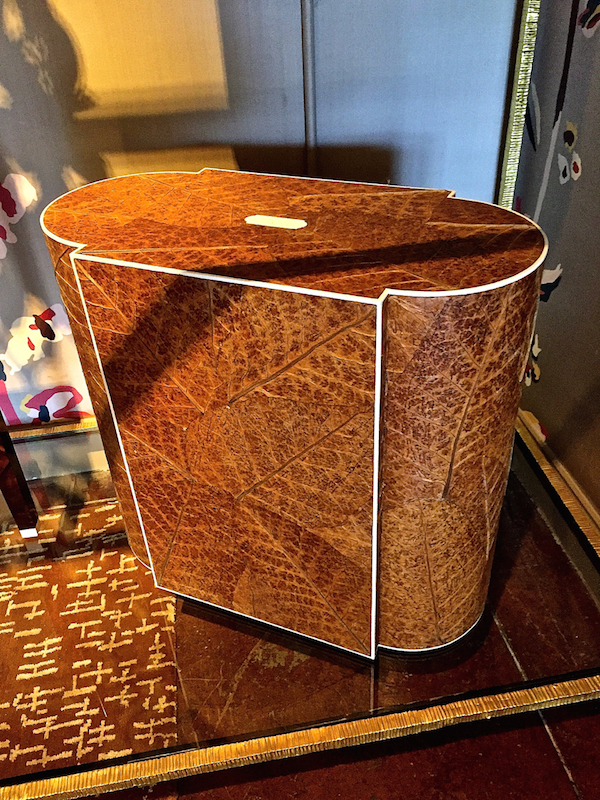 trimmed and personalized in bone.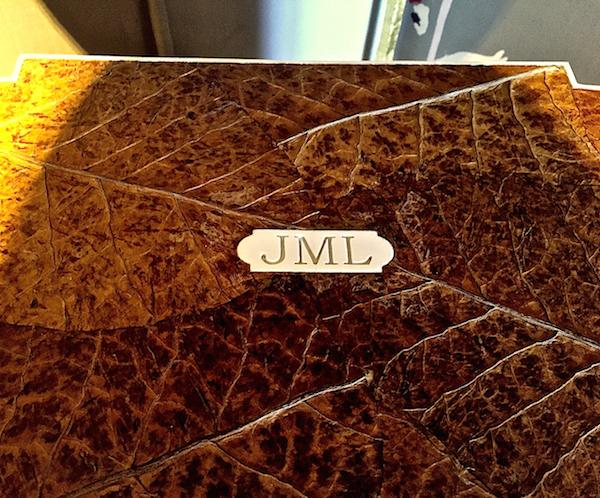 The sinuous Edna bookcase is alluring in front of the Fromental Prunus wallcovering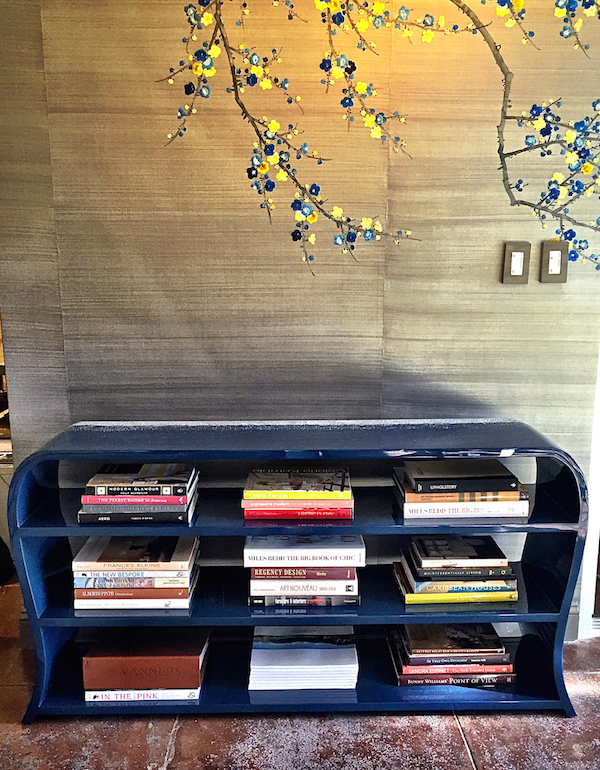 with a fabulous midnight blue eggshell lacquer.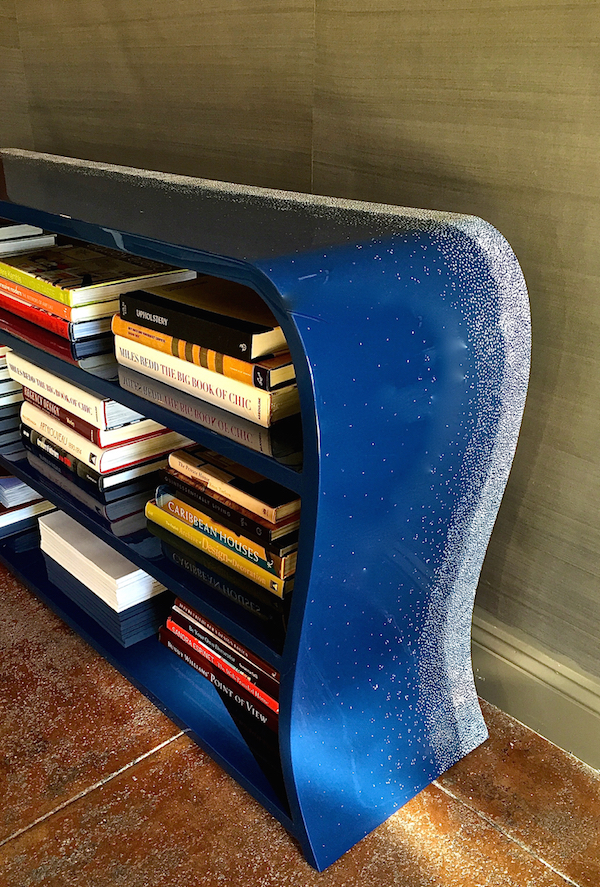 Elegant and creative mixes of of forms and materials are a hallmark of John's style as seen in the organic Stiletto Console table in polished bronze with Pfizer stone.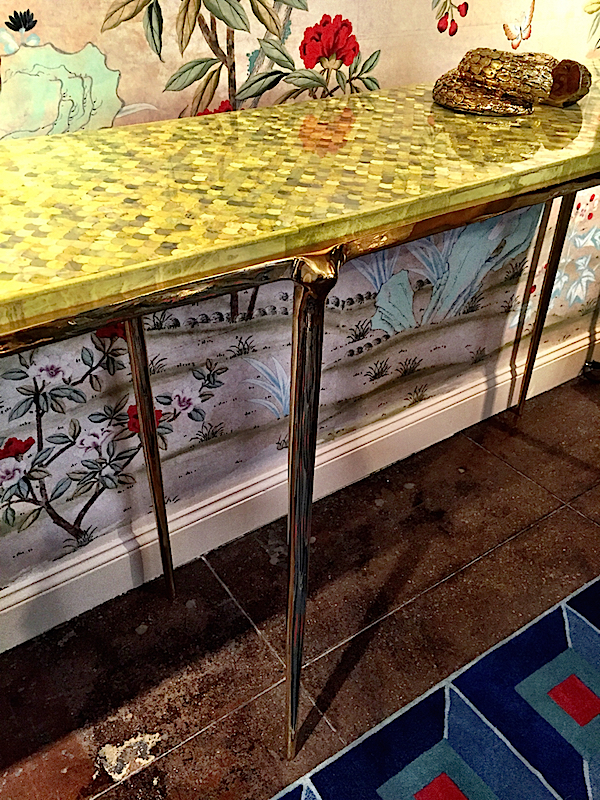 And accessories including mirrors, sculpture and functional objets like these beautiful bookends are available as well.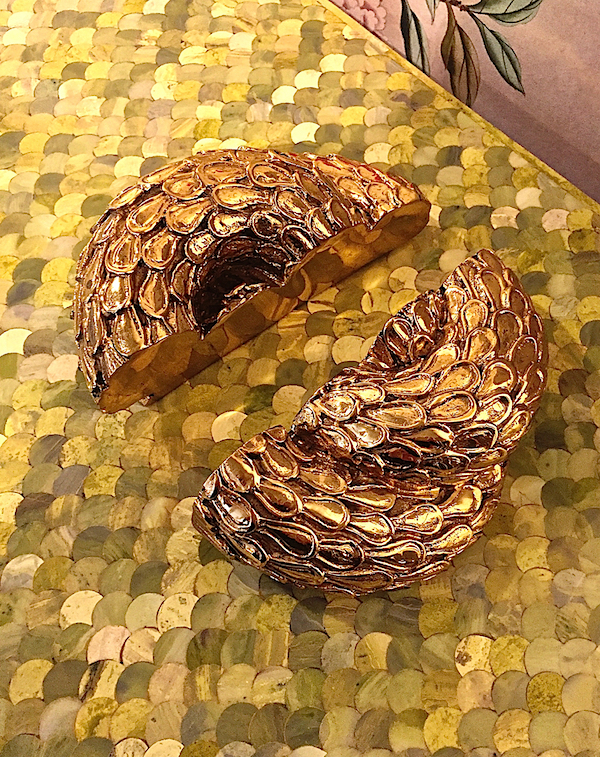 A visit will have your head spinning with ideas for creative collaborations. You've been seeing in the images above rugs from CL Curated, the brainchild of another industry insider, Connie Lee, below.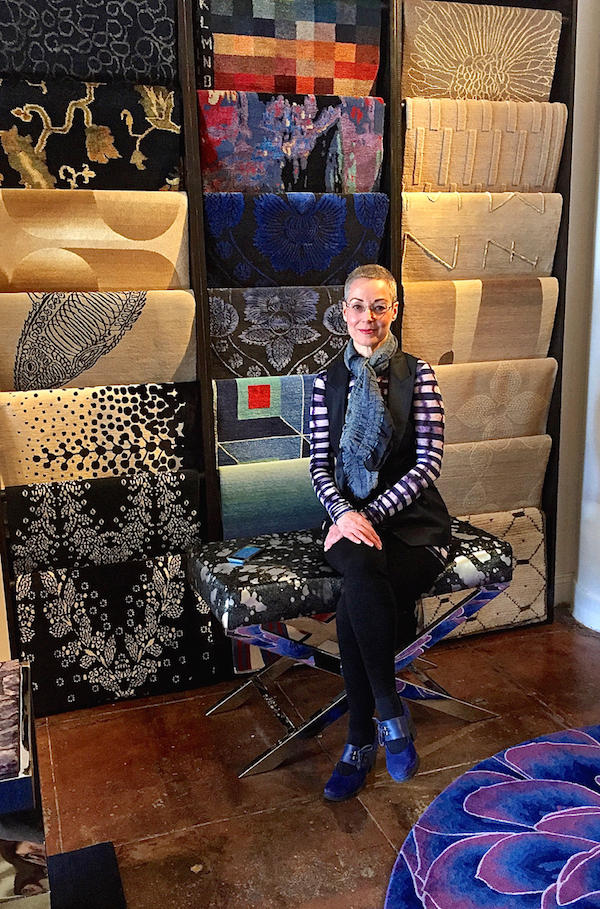 In the Flatiron Design Collective, Connie displays over 40 designs created specifically for the space. Working with Swedish textile designers and American fine artists, she oversees designs which are then hand knotted in Nepal by the family owned factories of Gyurme Dondop Sherpa of Royal Intercontinental, Inc.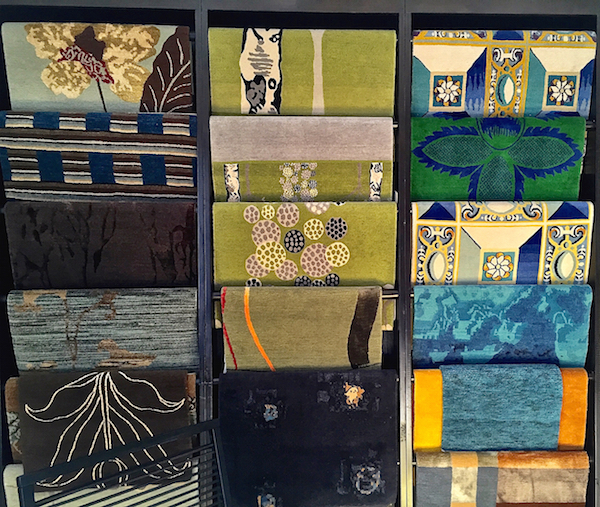 Inspired by both antique rugs and textiles, CL Curated rugs range from graphic to pictorial to abstract, from wool and silk to cotton flatweave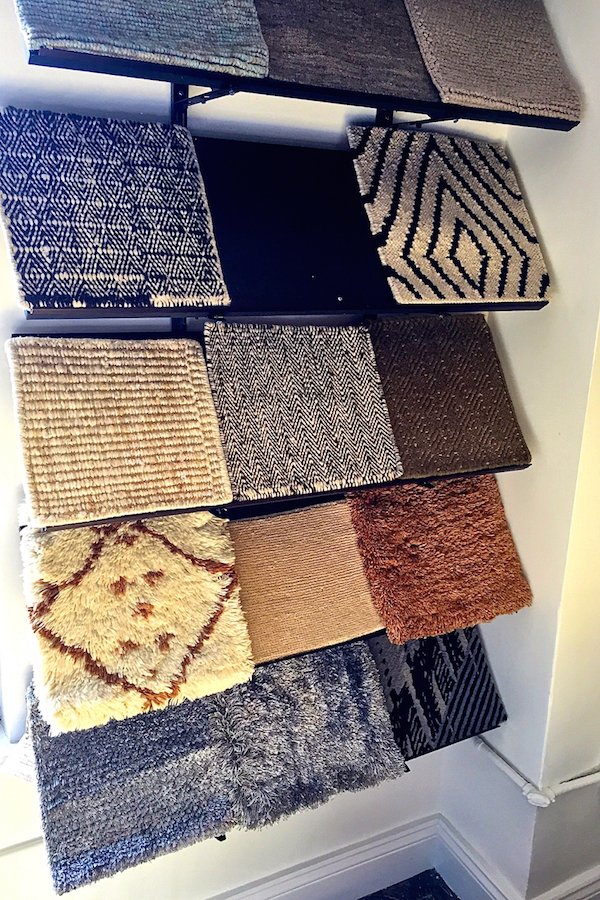 always with an emphasis on custom collaboration. Note how Connie's rug below echoes the eggshell lacquer finish in John's blue bookcase above.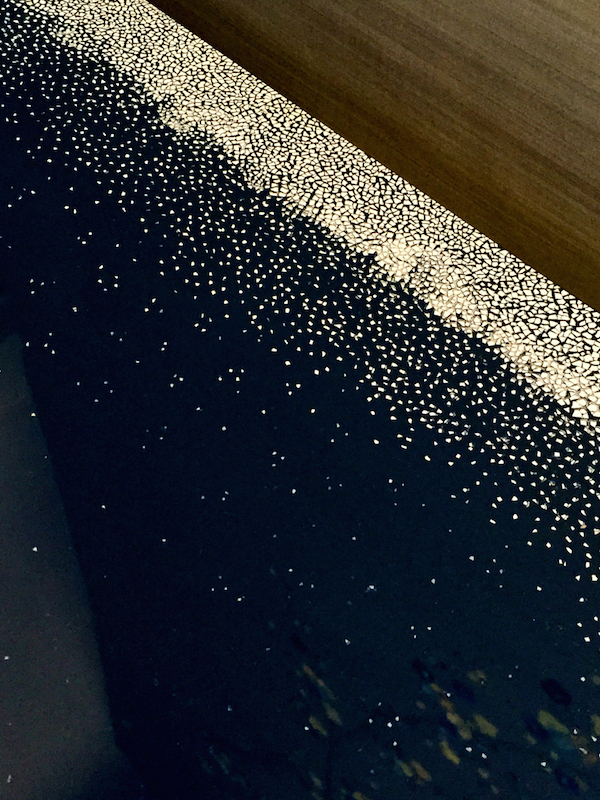 In this age of mass availability, bespoke pieces and functional art worked into the mix are what can make a home feel personal and distinctive. That is what the Flatiron Design Collective is all about. And while we couldn't coordinate to meet with Melissa Mittag, the U.S. arm of Fromental, on this visit as well, you can be sure I will be retuning sometime soon. I look forward to sharing with you a personal view of their beautiful customizable handmade papers that walk the line between classic historical motifs and modern British fashion, as seen in the Caissons paper below in their office.