What could be more fun than jewelry shopping with the talented and ebullient Amanda Nisbet? It is abundantly clear that Amanda loves what she does and that enthusiasm translates brilliantly into her spirited and distinctive interiors. Filled with color and energy, her rooms bring a fresh approach to modern luxury. Like the gems we saw, Amanda's designs are simply dazzling and we couldn't be more pleased than to welcome her as our latest guest on Stylish Shopping.
Since 1998, Amanda has been bringing an elegant eclecticism to her clients' rooms. Schooled in art history with time spent in Florence and at Christies, she knows how to blend past and present with unexpected yet soulful juxtapositions that have become her signature style.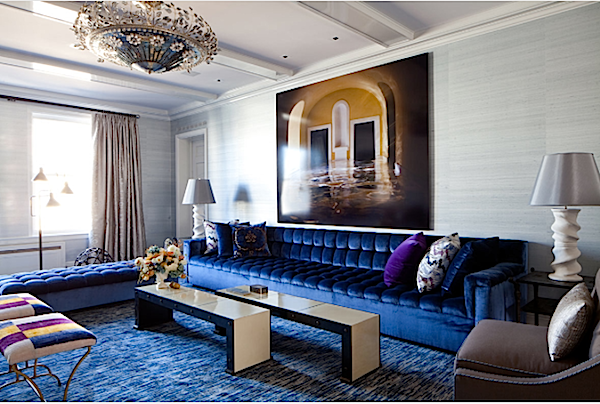 Yet Amanda's spaces still exude a high level of comfort and livability, all with a personalized focus on her clients' wants and needs.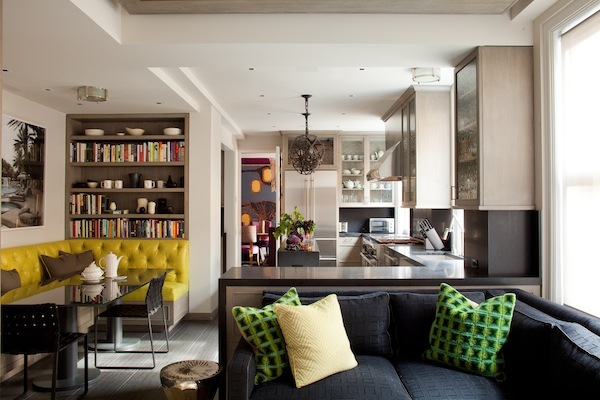 Sophisticated layering with a "casual-seeming but carefully considered collage of color, texture and pattern" inform her rooms. It's all about the mix and with Amanda, that means a glamorous combo of bold and brave with wit and whimsy. Messing with perfection is one of her mantras, and it's that final "disruptive" touch that lends her designs their unpredictable charisma.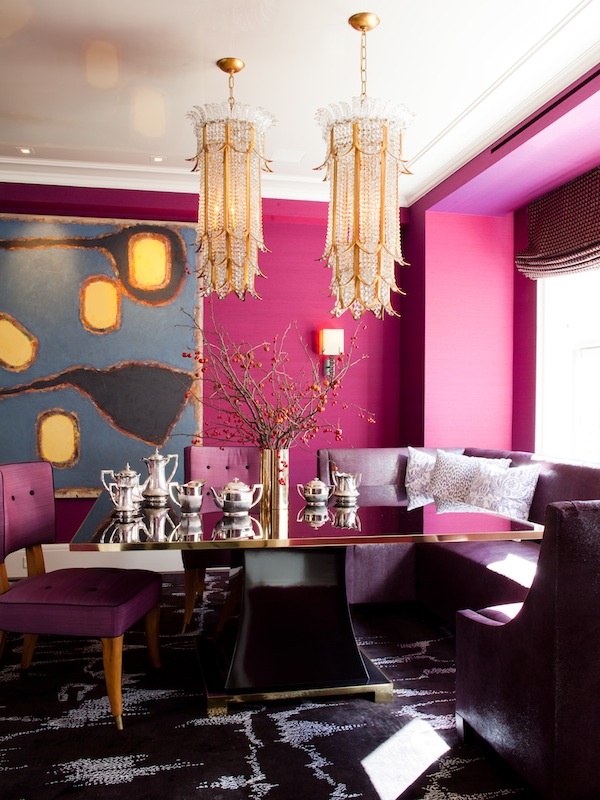 With a textile line available at Holland & Sherry showrooms, Harbinger in LA, Travis in Atlanta and Tigger Hall in Australia, a lighting line with Urban Electric (her Travers light below) and rug collection coming from Studio Four, Amanda is constantly finding ways to turn her translate her inspiration.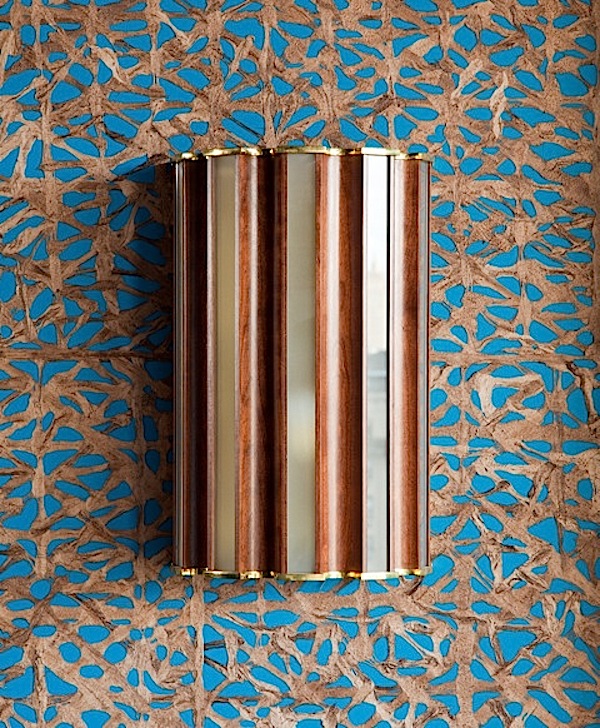 For more on Amanda, her thoughts on design, and her work, her book is chock full of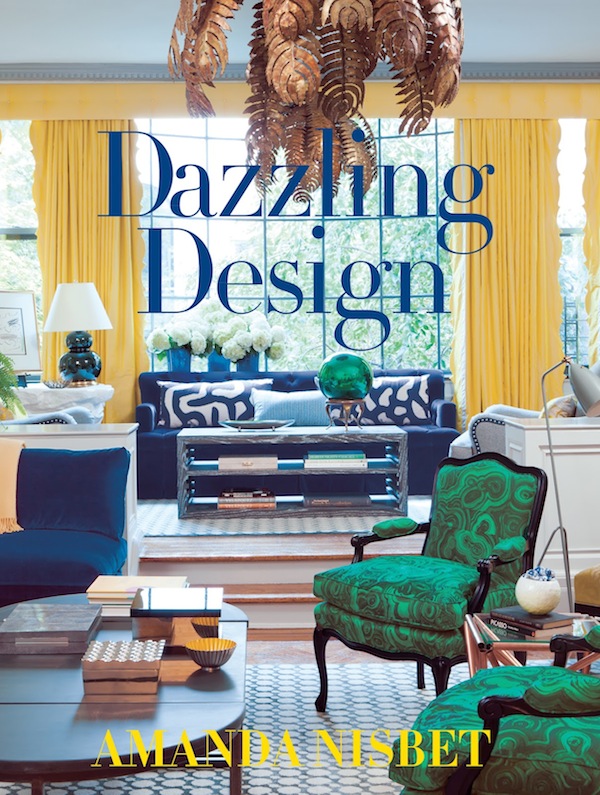 We had a ball and and now have plenty of ideas for our birthday and holiday lists! Special thanks to Faraone Mennella, David Webb and Verdura for their kind hospitality.