Who doesn't love fantasizing about a vacation home in an exotic locale. And even better if designed by a world class decorator. Designers Abroad is the stuff of armchair dreams. From Brazil to Sri Lanka to Mexico, Italy and France, this volume offers a fabulous inside peek at how designers live in and are inspired by the cultures of their adopted countries.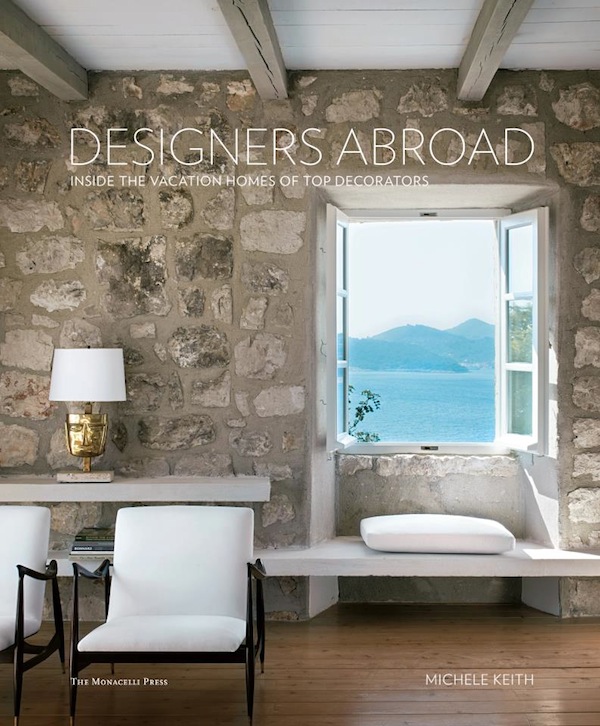 The Novogratz have the additional consideration of seven children so it makes sense to travel to a home where all the stuff of life is ready and waiting. On Brazil's Bahia Coast, they opted for a new house, where they worked with local craftsmen to create a high/low mix of comfortable indoor/outdoor chic.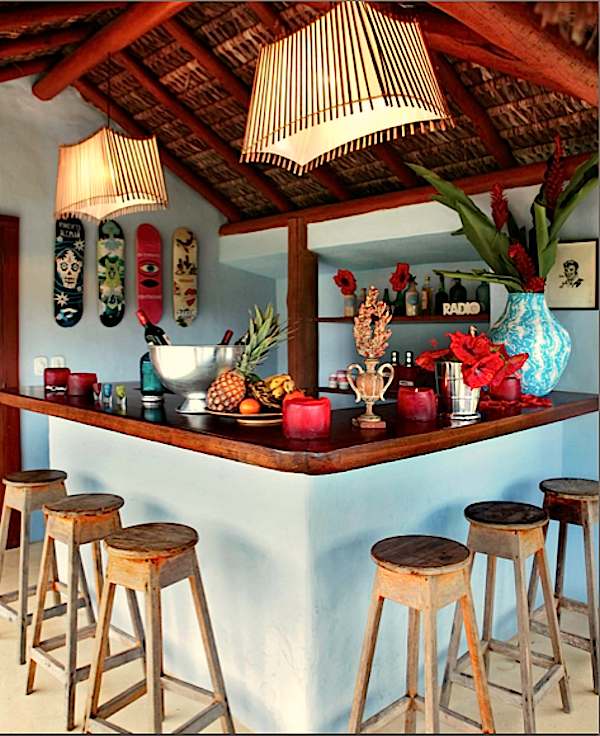 Handmade wooden benches, washable denim cushions and a cement floor make for easy to maintain island style in the living room.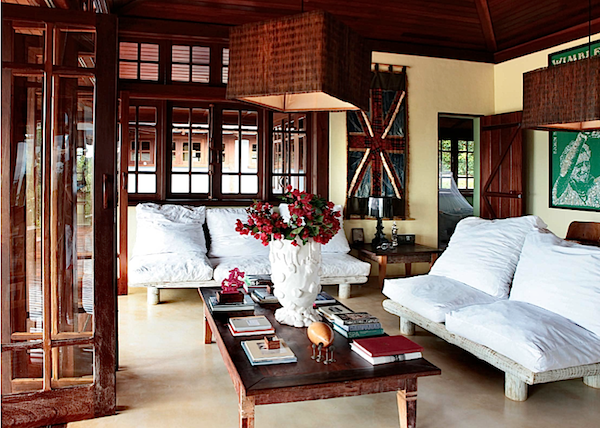 So many of these retreats are drool worthy that it was hard to pick which to share. I loved the blue and white theme of Andrew Fisher's and Jeffrey Weisman's beautiful beach house in San Miguel de Allende, Mexico. Inspired by the "creativity of the contractor and skills of the craftsmen," they created home with an authentic Mexican feel.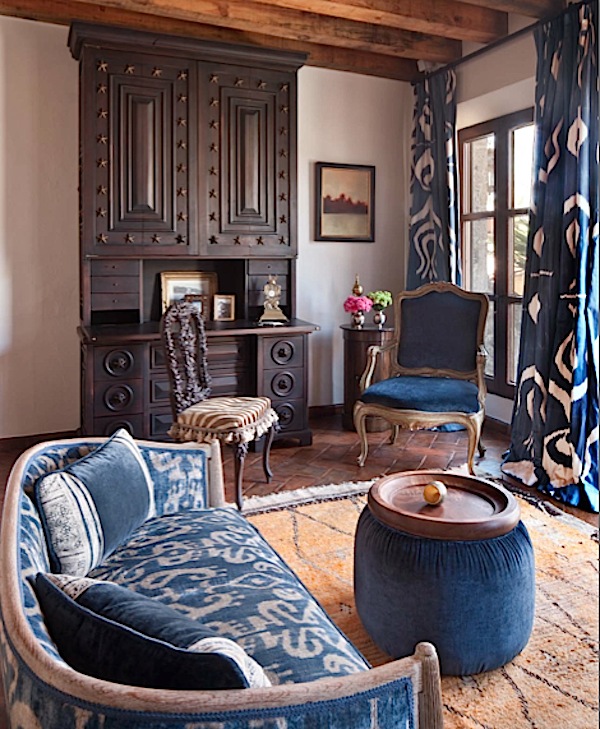 I love the combination of rustic and modern architectural details in the study.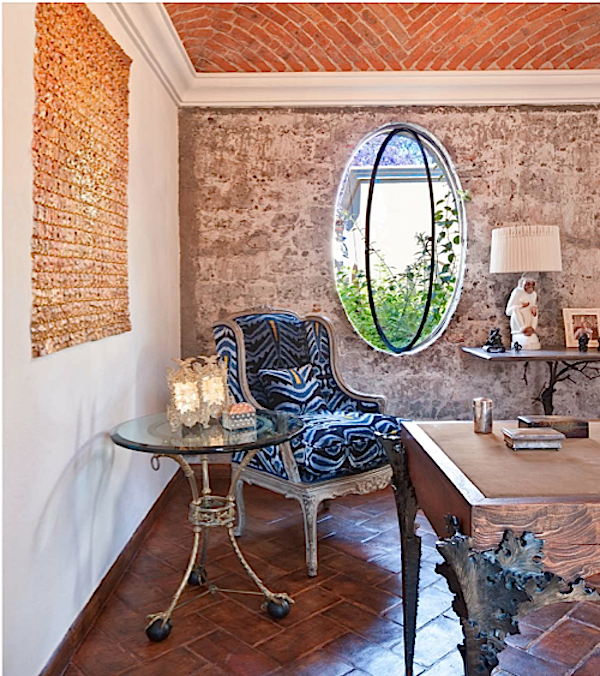 Despite construction challenges, Villa San Spirito on an island off the coast of Croatia was transformed by Lucien Rees Roberts into an idyllic island home. With spectacular views and a sophisticated mix of old and new, it's easy to imagine a paradisal vacation here.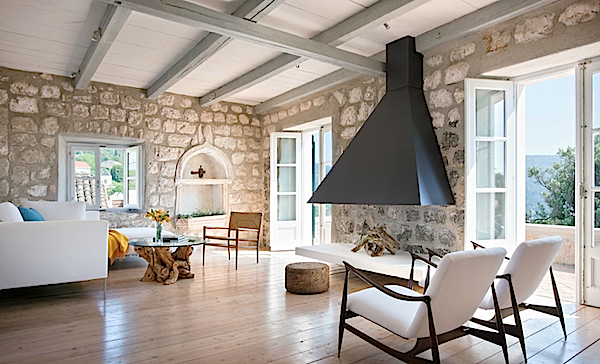 Sicily has long been on my travel bucket list and after seeing William Brockschmidt's "fresh take on Sicilian style," at his Casa Grotta, I know it's a must. Particularly intriguing is the limestone cave downstairs, now a kitchen/dining area.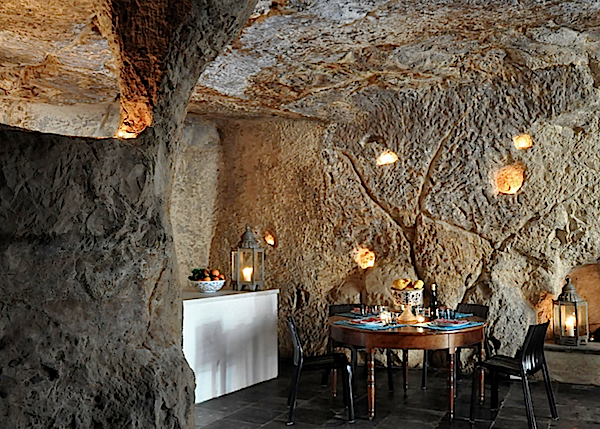 I remember years ago seeing photos of Mica Ertegun's home in Bodrum, Turkey and being instantly taken with the uber chic combination of exotic and contemporary style. It has stood the test of time and is still a sophisticated expression of Turkish tradition for modern living.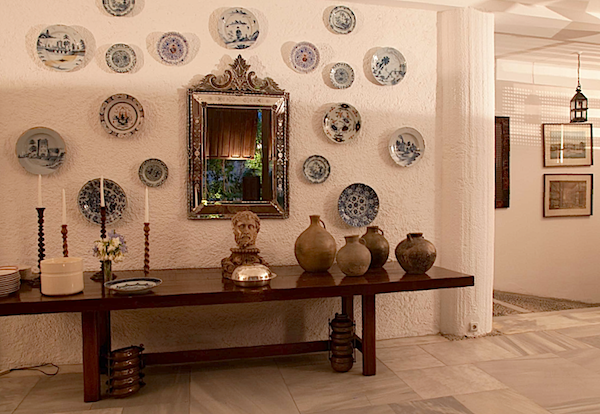 Not all the vacation homes are remote retreats. Some designers prefer an urban environment for their time off. Such is the case for Juan Pablo Molyneux, whose amazing art filled Paris apartment in a 17th century hotel particulier is an impressive mix of styles and eras.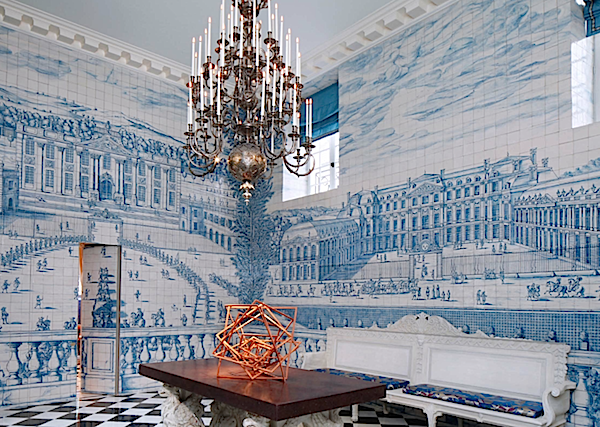 And Alessandra Branca's Roman home is in a former monastery, in the same neighborhood in which she was raised. The timeless style is an easy to live with approach to "living simply but well." Her signature red serves as a base for an eclectic mix of textures, patterns and accessories.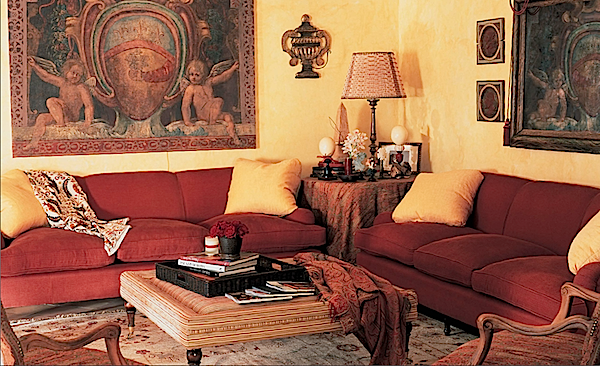 These are but a few of the 22 beguiling homes included in Designers Abroad. Offering insight into the designers' inspirations and design ideas, author Michele Keith has assembled a stellar grouping of residences. The other evening, I attended a pub party for the book where many of the designers featured made an appearance. It was a festive and extremely well attended celebration of these envy inspiring international homes, which I'm glad I can now visit at a moment's notice. You can too via here.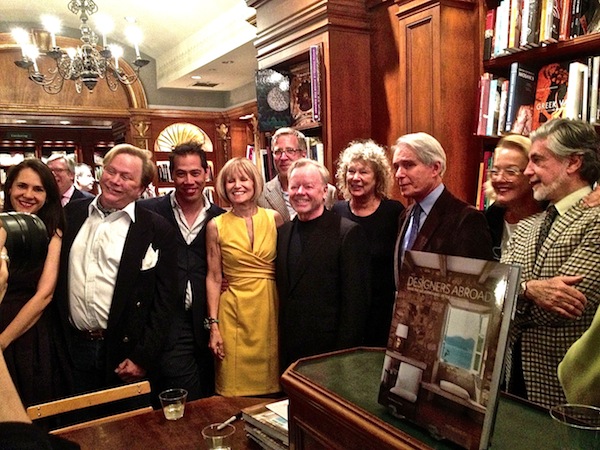 All photos except last courtesy of Monacelli Press