The New York Tabletop Show at Forty-One Madison is always a treat. For those of us enchanted by designs for dining, the new product introductions and creative settings provide inspirational entertaining ideas for the upcoming seasons.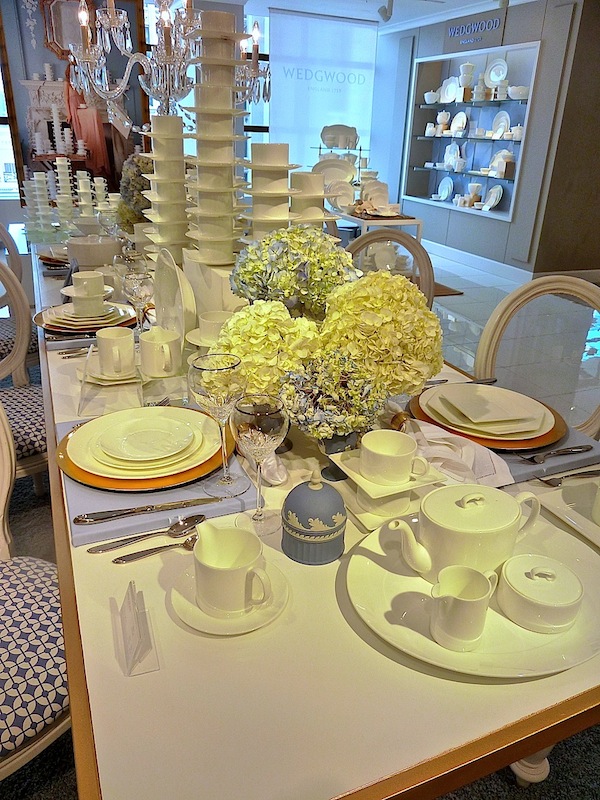 The enormous top floor showroom at Wedgwood always offers a plethora of new products. A favorite this season is the new Ashlar collection. A continuation of Wedgwood's white china legacy, Ashlar takes inspiration from the classical tradition of Robert Adam. In mix and match architectonic shapes, the neoclassic character feels as modern as it does timeless.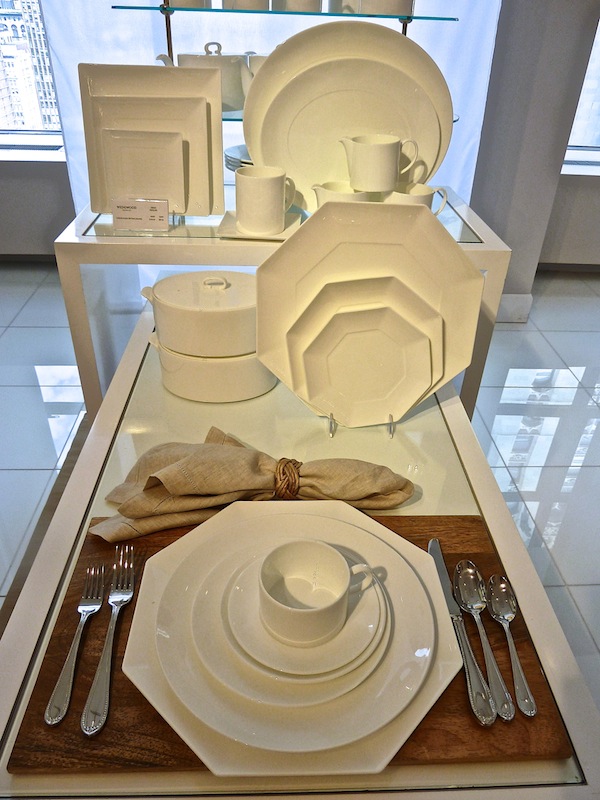 The versatile bone china pieces work for both casual and dressier settings and I was delighted to learn, can go in both microwave and dishwasher.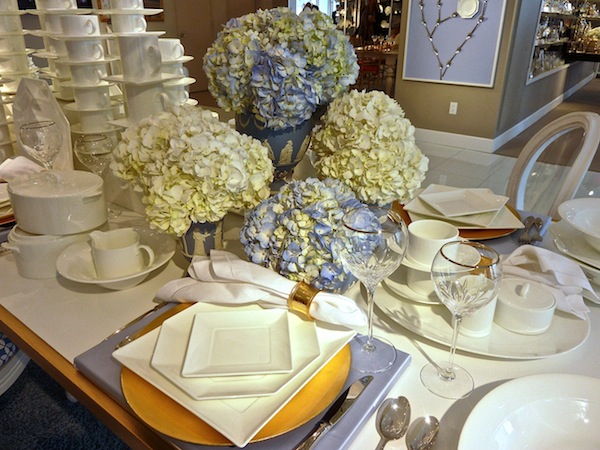 In the patterned department, Wedgwood introduced Palladian, again a play on neoclassicism in a warm copper and orange tones. Opportunities for fun mixing are offered with graphic stripes and  illustrative accent items of English country houses, inspired by Wedgwood's original Frog Service created for Catherine the Great.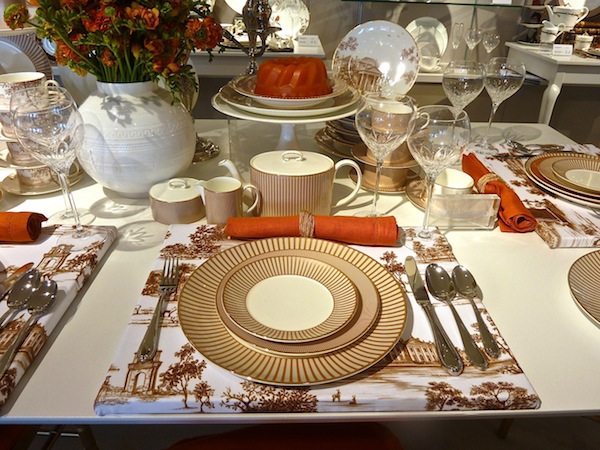 A new collaboration between Tony Duquette (with Hutton Wilkinson at the helm) and Mottahedeh resulted in a distinctive collection of colorful pieces. The medallion service plates are available in blue lapis, Malachite and red tortoise shell.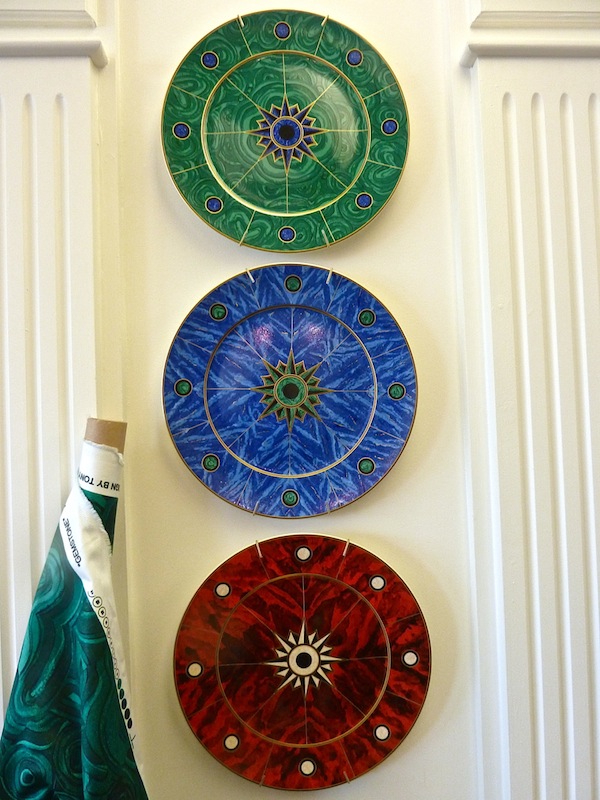 A charming artichoke tureen with stand was inspired by a 19th century English antique porcelain. The elegant melon tureen is glazed matte white with matte gold leaves.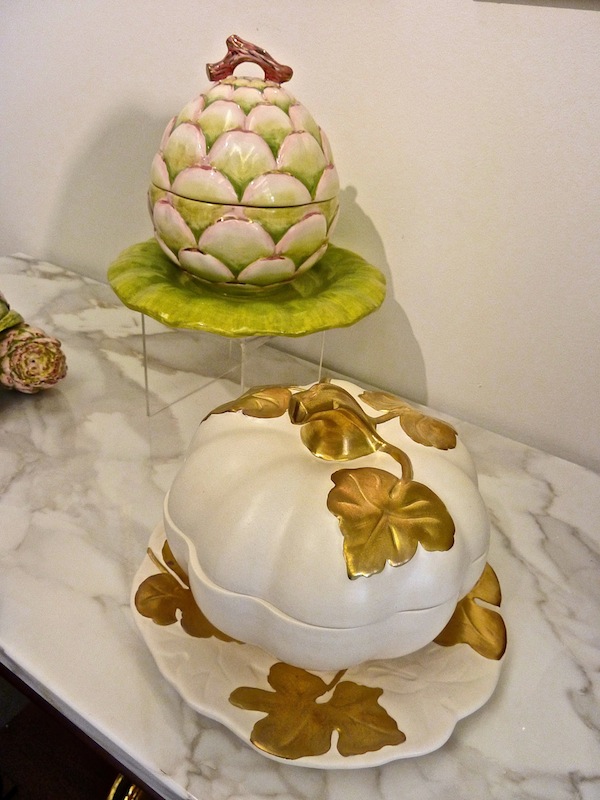 And I loved the surprise of color when opened.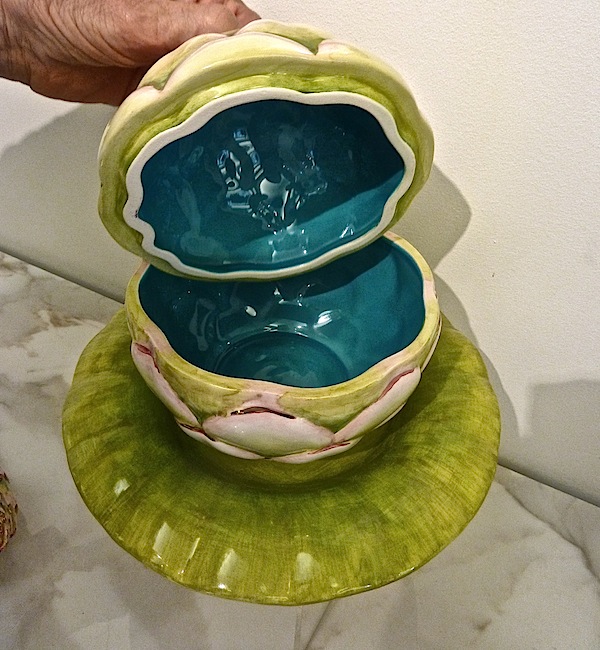 The Barriera Corallina pattern is ten sided with a hand painted raised coral design. The dessert plate includes the addition of a center pattern.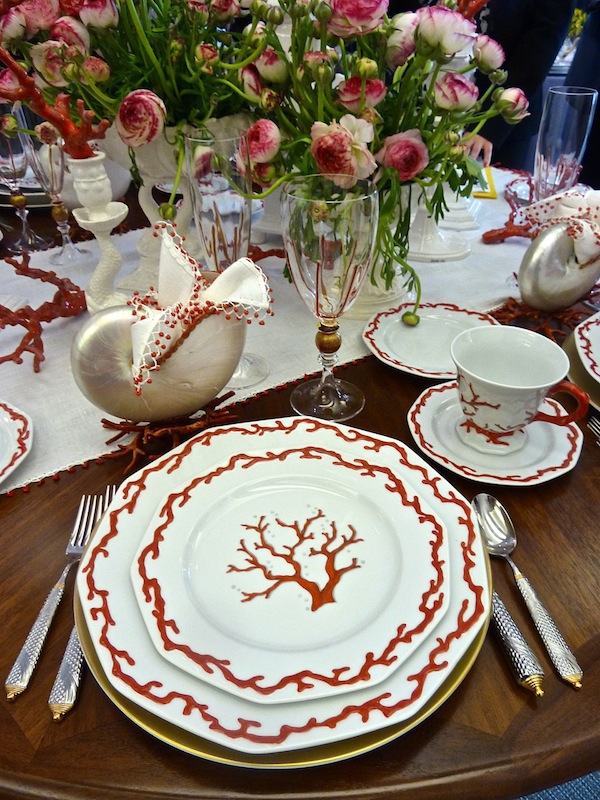 And it's amazing how much more baroque it feels in the gold color way.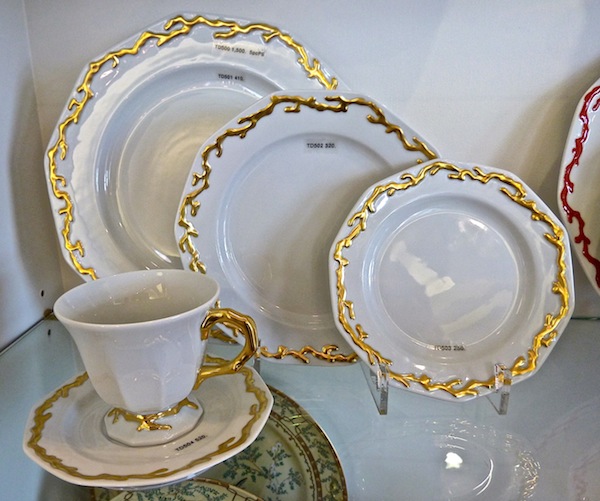 Tony Duquette also introduced a grouping of basalt look alike pieces. Actually a matte black glaze to emulate the much heavier stoneware, my favorites were these striking Noble Stags. Available as a large tureen and smaller compete, they are adorned with 22k gold accents and would be fabulous accents to either traditional or modern dining environs.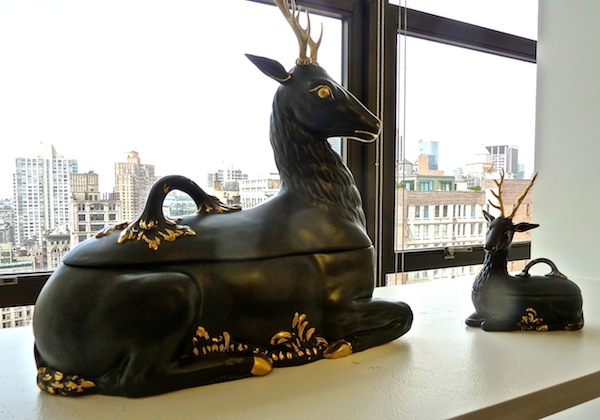 Mottahedeh has also expanded its representation of Jars, which it introduced last season.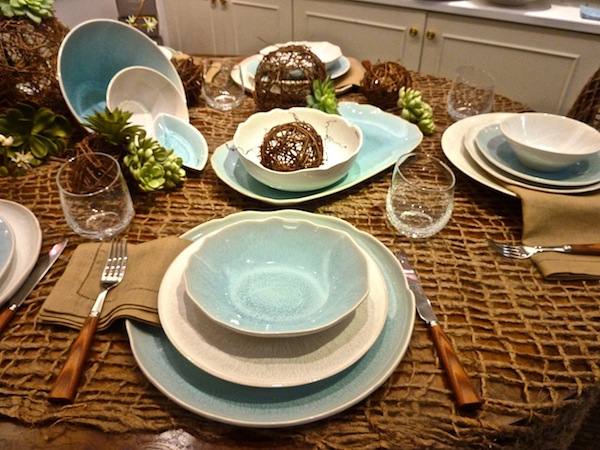 Like fine china, this beautiful French stoneware is glazed at very high temperatures, resulting in a strong and durable product with a subtle crackle effect in its proprietary glaze. I love the natural organic shapes and sensibility.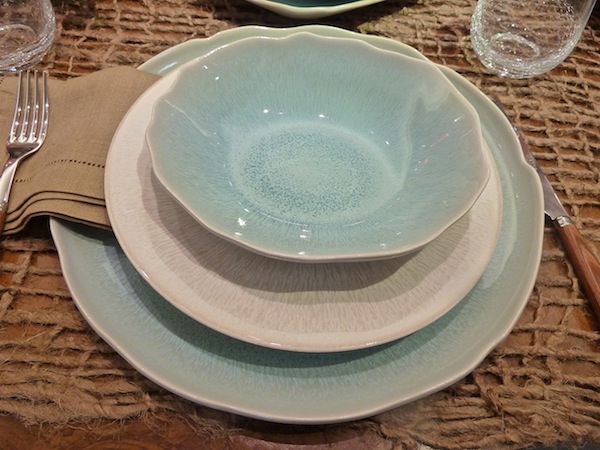 Do stop back as we'll be taking a look at more from the New York Tabletop Show.