Straddling past and present with aesthetic aplomb, John Derian has created a world that is as unique and transportive as it is addictive. His enviable curiosity, fueled by a love of nature, history and craft have set him apart in the world of decorative art and furnishings. And his enchanting decoupage, where it all started, continues to attract legions of fans around the globe. This month marks the 30th anniversary of John Derian (the company) and to help celebrate, I decorated a wall with a grouping of decoupage plates based on imagery in his inspiring book. While DIY is not normally in my lexicon, this John Derian Picture Book Project seemed like a fun and manageable collaboration, especially since I was already a fan of everything John does.  Not to mention, this empty wall in my kitchen, below,  had been begging for attention.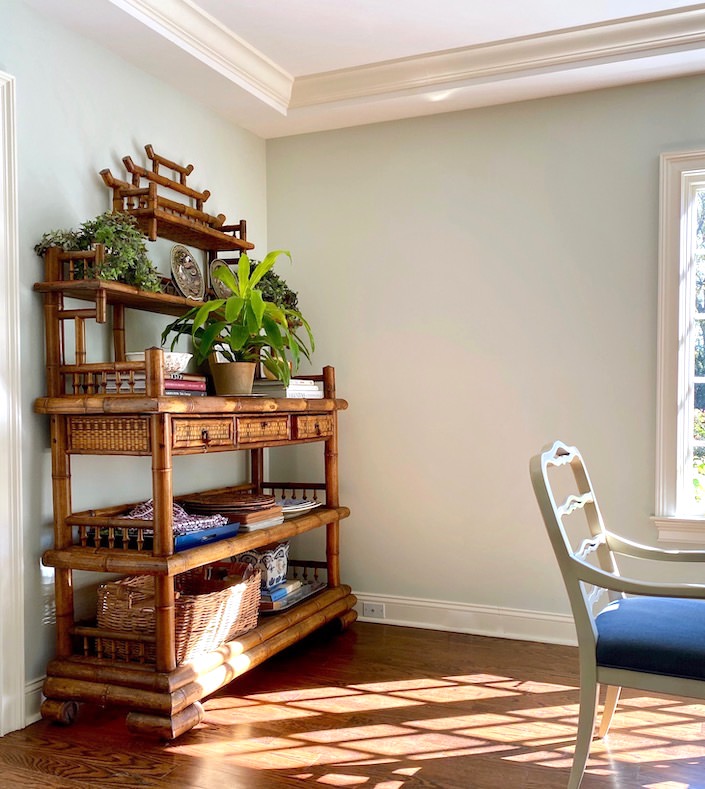 My kitchen overlooks our garden and terrace so in choosing the plates, I focused mostly on nature themes. Right from the beginning I envisioned the large Azalea Rustique de Gand Alex Hardy in the center, anchoring the collage. I continued by trying to create some symmetry with plates in similar shapes, sizes and subjects. My husband is a bird lover so two rectangular facing parrot plates came next, followed by the round floral ones above.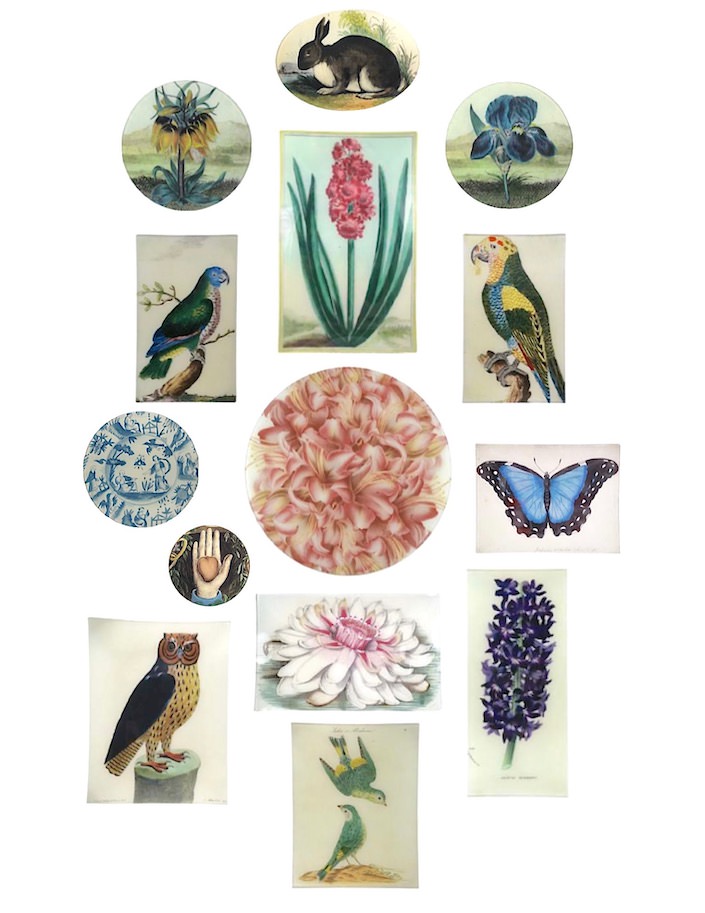 I started the project on my computer, above, where it was easy to experiment with different selections and layouts. Next, I printed it out with exact plate sizes noted.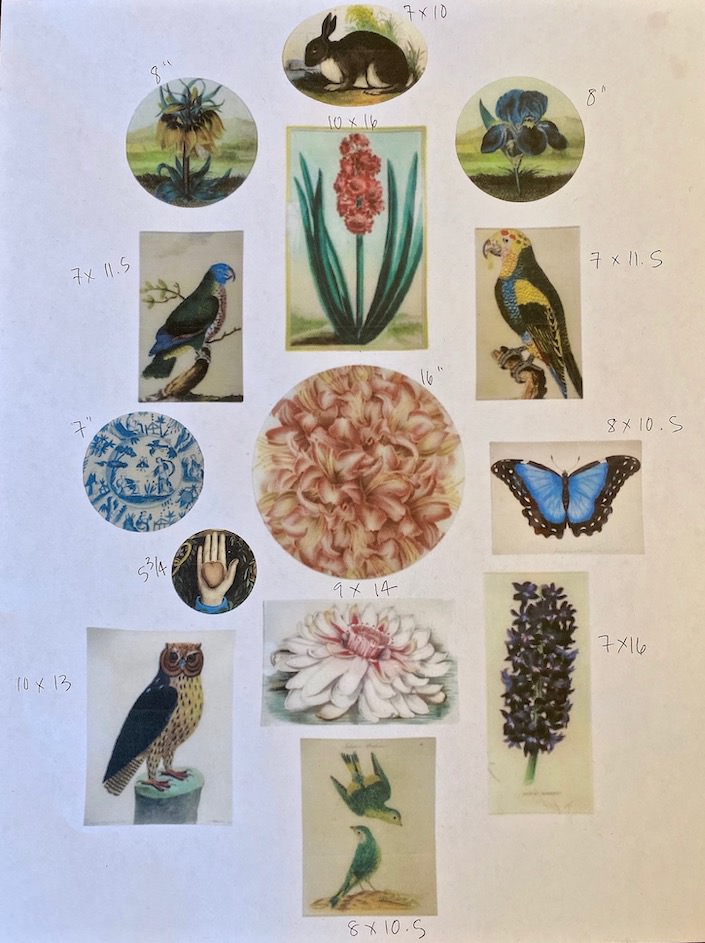 I centered it all vertically on the adjacent window moldings, hanging the azalea first and leaving a bit more space on the bottom, just like you would on a frame. From that point, t was pretty straight forward hanging everything using the old adage – measure twice hang once (although admittedly, I do have a couple errant holes). Final project below.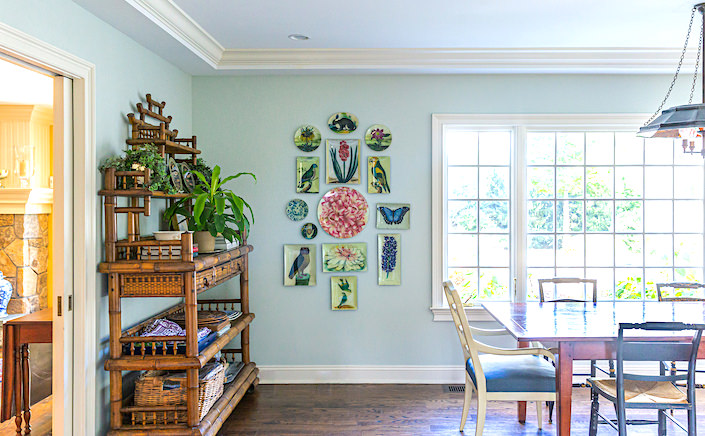 And it's a much improved view as you enter the back door through the mudroom. (the hanging light over the table is also from John's shop).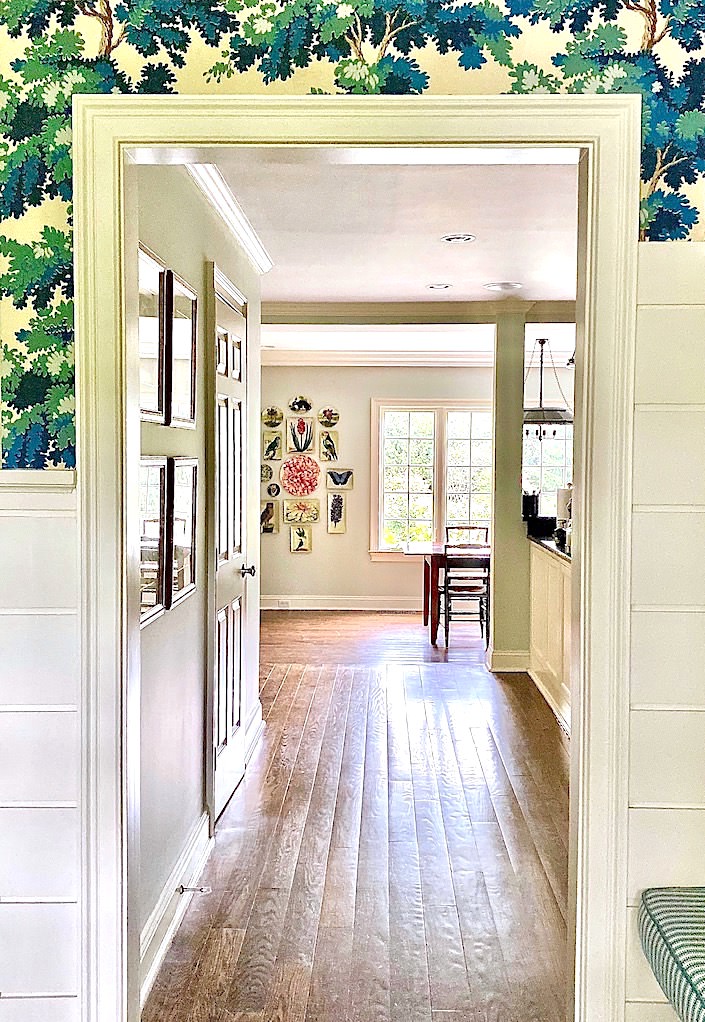 A couple more images below. Since I know you'll ask, it took me three years to finally find the perfect piece for the adjoining wall – the antique bamboo etagere is from another favorite haunt – Antique and Artisan in Stamford (Brenda Mahoney's booth).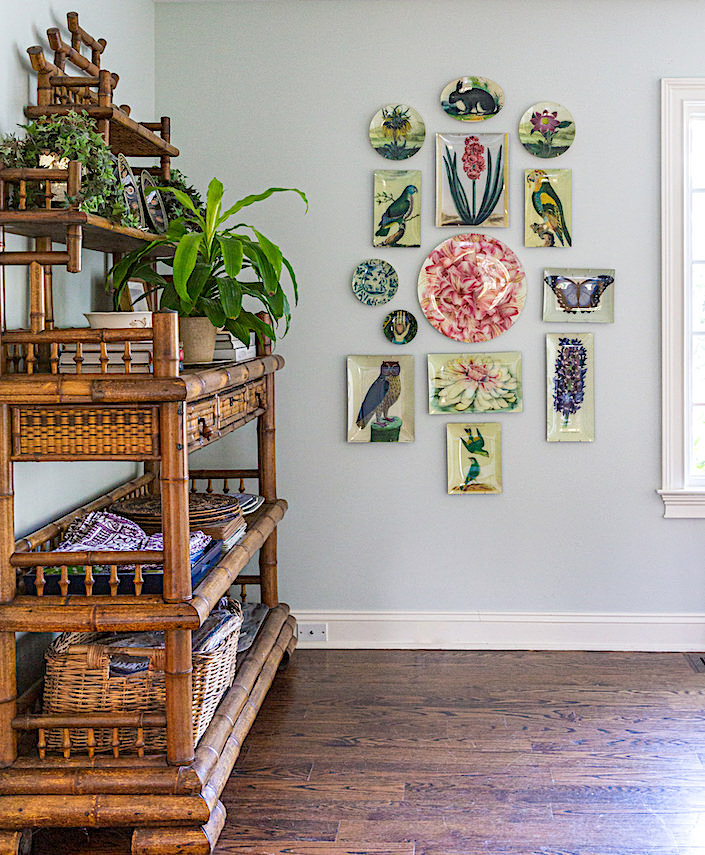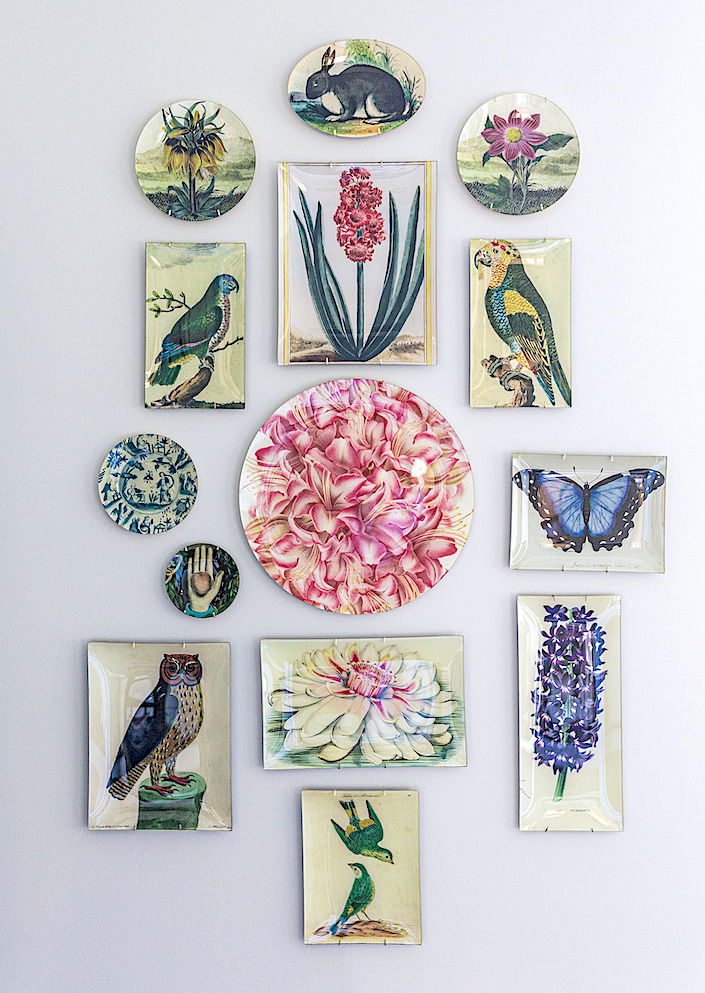 I am so delighted to have a John Derian Picture Book Project chez moi! If you have never visited any of John's charming NYC emporiums, you are in for a treat. But be forewarned – it is a treasure trove of temptation. My tabletop addiction inspired my other latest additions from John's shop – the lovely assorted floral plates below – one of John's collaborations with Astier de Villatte – featured on one of my Nantucket tables this summer.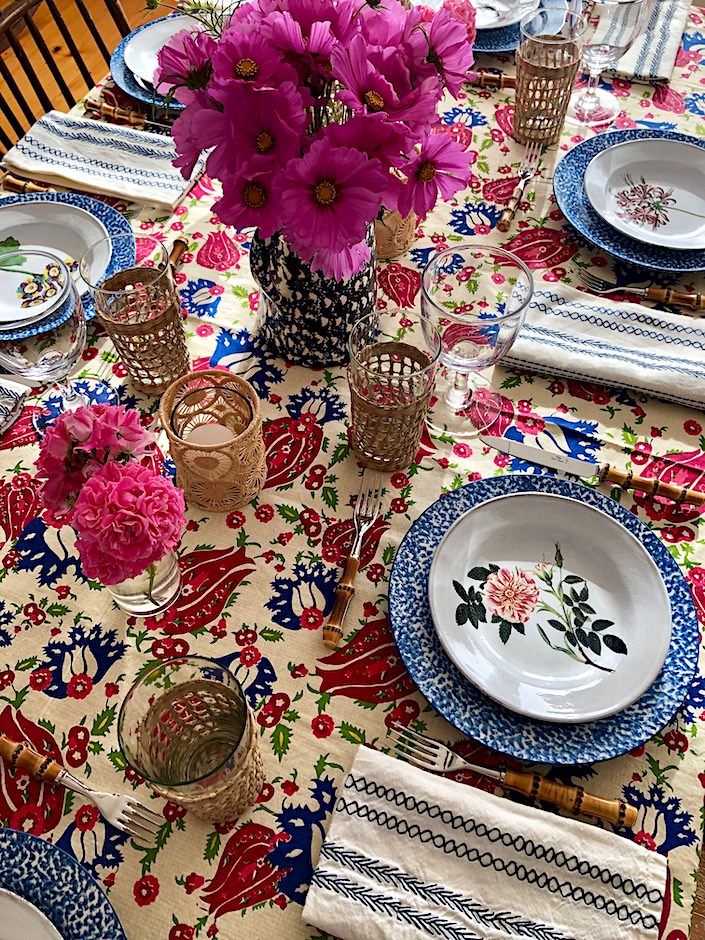 And if you perchance missed, be sure to watch Susanna's and my video visit to John's charming East Village Home!