While today we are accustomed to the close connection between fashion and decor, with designers often crossing the divide, a century ago, these relationships were not so intertwined. But there was one creative couturier who embodied the modern concept of lifestyle, encompassing clothing, interiors and even beauty.
Courtesy: The artist and Gemeentemuseum Den Haag. Photo: Hollandse Hoogte / Rogier Viollet, Paris
photo: Kunst and Decoration 1913 via University of Heidelberg
Paul Poiret was a designer who changed the course of fashion, not only for his innovative style and techniques but his all groundbreaking creativity – an interior he designed for one of the boats in the Seine, during the Exposition Internationale des Arts Décoratifs, Paris 1925.
photo: Rex Features
Famous for freeing women from corsets, Poiret's use of bold color, graphic pattern and fluid draping elevated fashion to an art form.He was a high flying bon vivant, socializing with the likes of Picasso, Matisse, Derain (his portrait of Poiret below), Isadora Duncan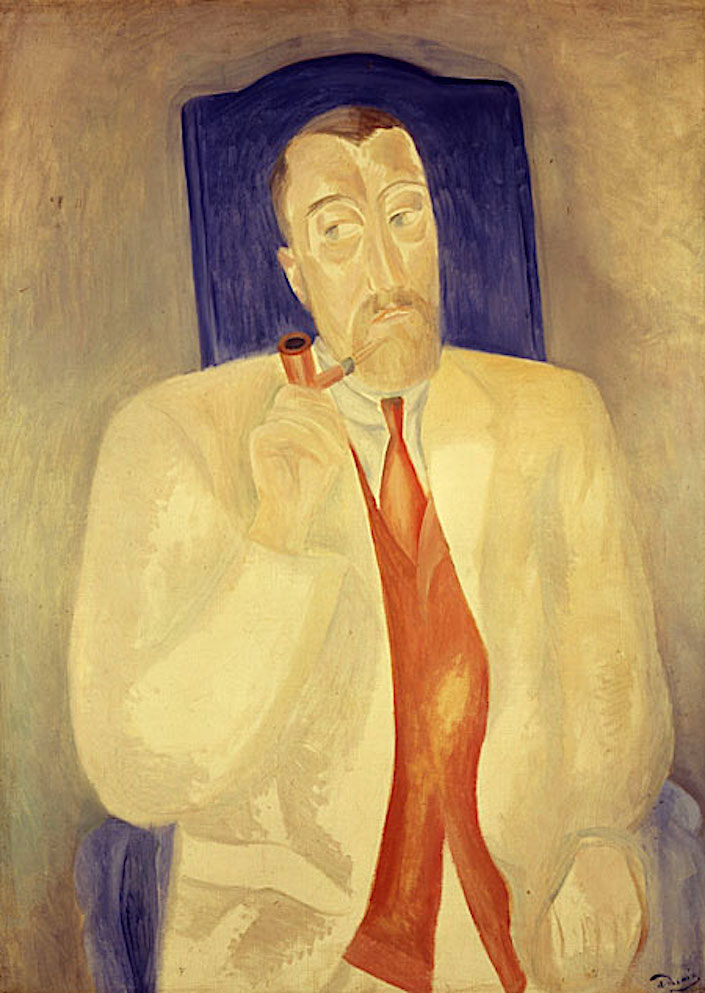 and Peggy Guggenheim, in a Poiret design below.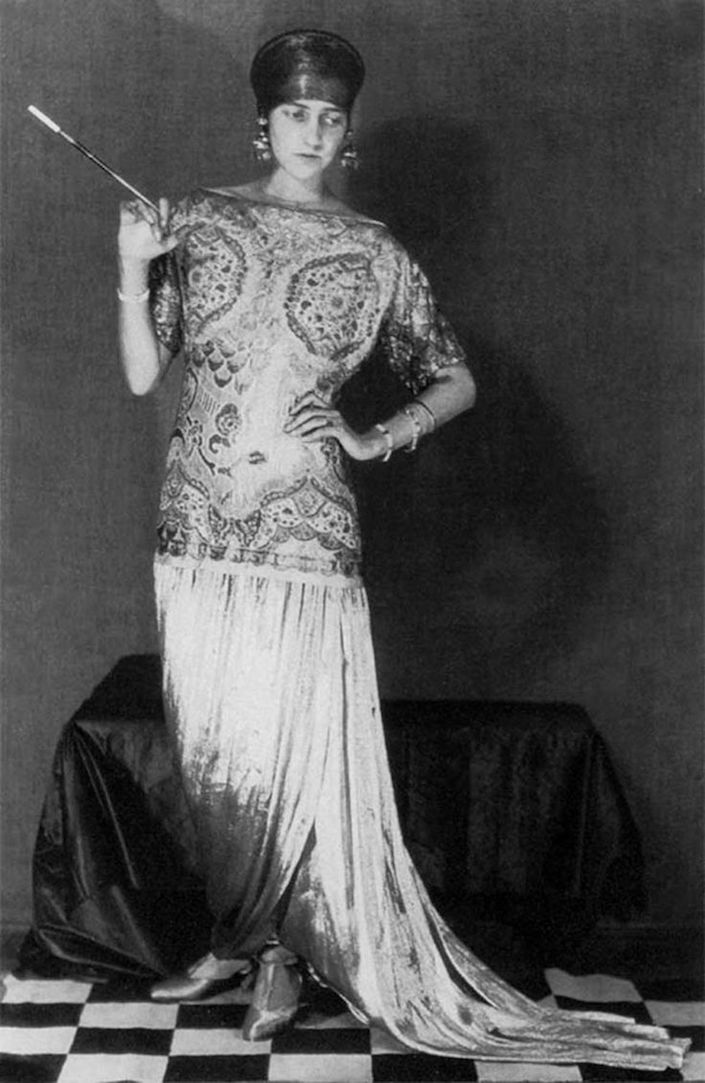 The ever enterprising Poiret was also, in 1930, the first design collaborator for Schumacher, who recently reissued his exuberant prints in their Fashion Forward collection – some below.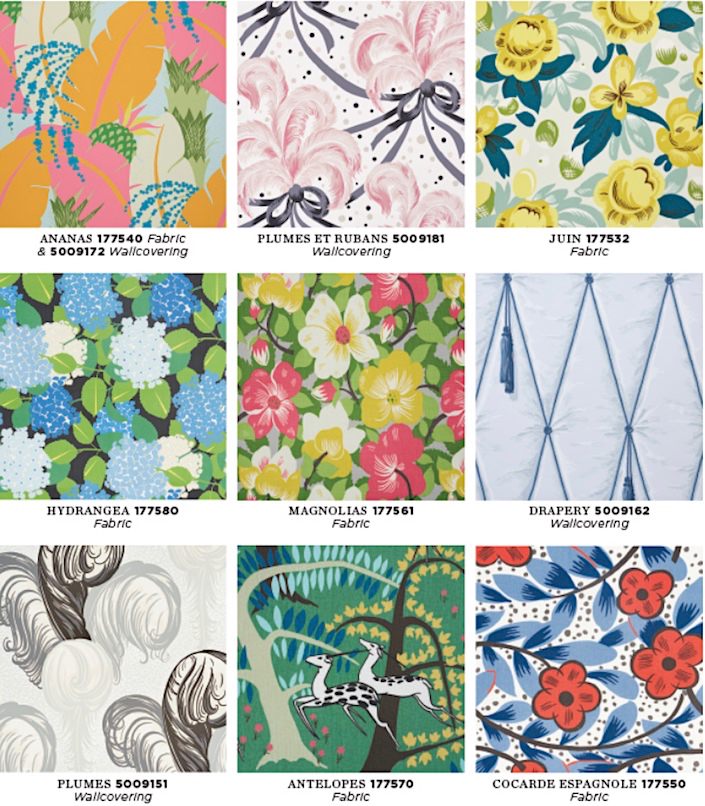 Poiret was ahead of his time in marketing the connection between art and fashion. In his memoir he wrote "Am I a fool when I dream of putting art into my dresses, a fool when I say dressmaking is an art? For I have always loved painters, and felt on an equal footing with them. It seems to be that we practice the same craft, and that they are my fellow workers."  Below his "La Perse" coat from 1911 with fabric by Raoul Dufy.
photo courtesy of the Metropolitan Museum
And for his beauty line, Rosine, named after one of his daughters, he worked with illustrator Paul Iribe for the elegant packaging.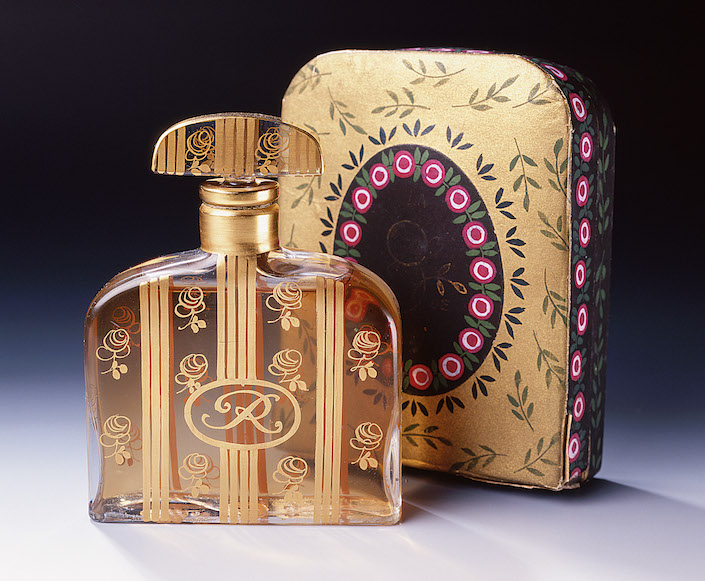 He also worked with Iribe on an illustrated fashion album, Les Robes de Paul Poiret, and later a rose motif used in his "La Robe d'Iribe." Eventually, a miniature version of Iribe's rose was used on the couturier's label.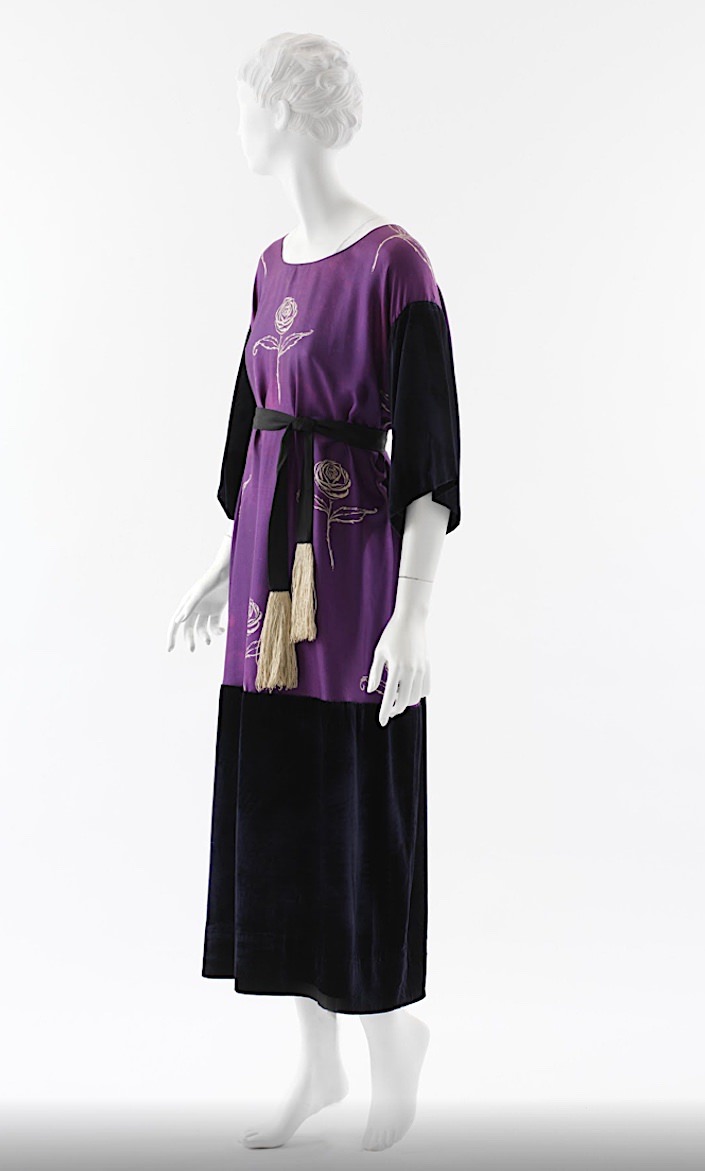 Influenced by the exotic, antique and regional dress, his clothing fits right in with our maximalist world.
two photos above courtesy of the Metropolitan Museum
Now, after an almost 90 years absence, 2018 marks the return of Poiret. The self proclaimed King of Fashion (which he titled his autobiography), was influential for years to come and celebrated with a retrospective at the Metropolitan Museum's Costume Institute in 2007 (above).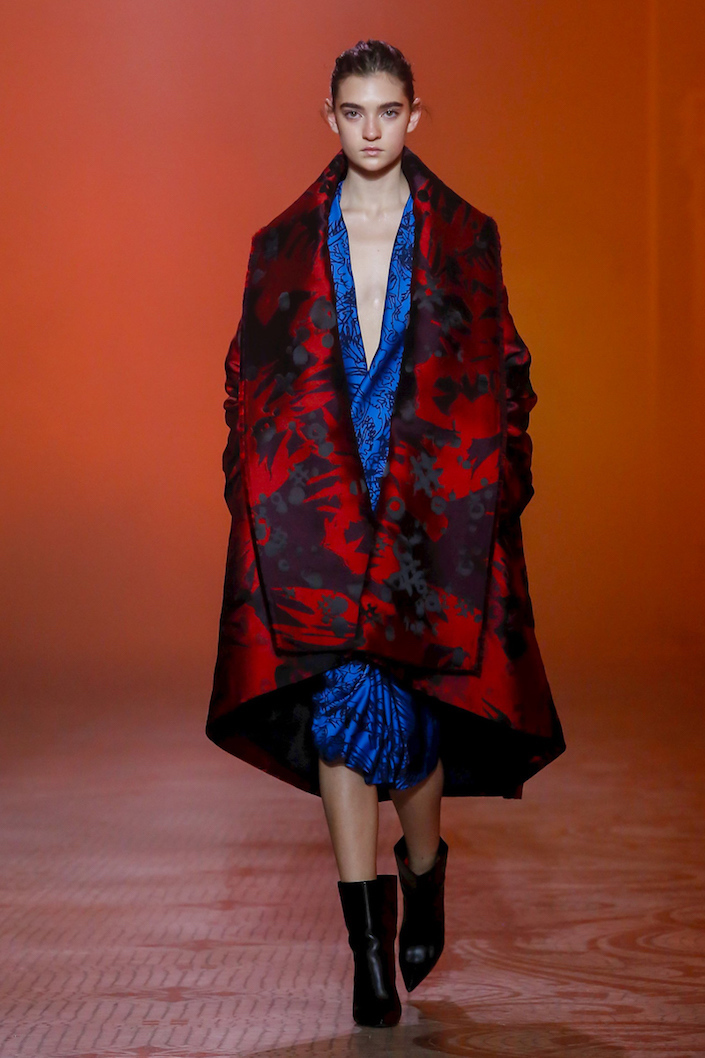 And just as the designer originally found inspiration in global sources, from the Russian Ballets Russes to kimonos and harem pants, so the return of the house of Poiret is marked by a worldly group.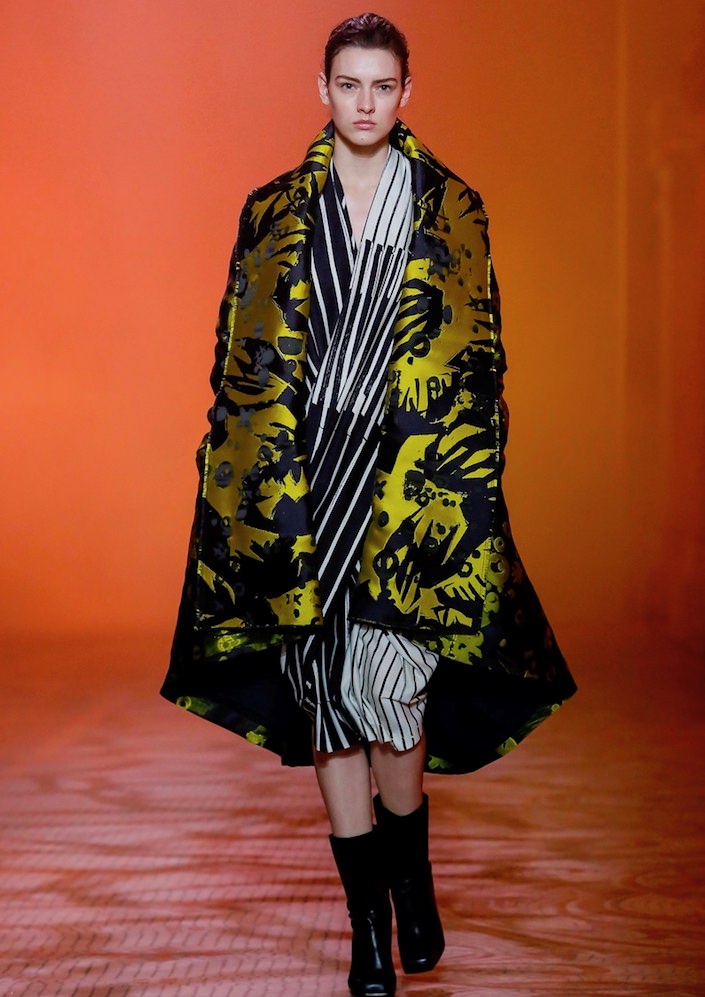 Funded by Korean fashion and beauty conglomerate Shinsegae International and Belgian fashion investor Anne Chapelle (who also finances Ann Demeulemeester and Haider Ackermann), the new creative director is Paris based Beijing designer Yiqing Yin, whose first collection just showed at Paris fashion week, above and below.
two photos above: Gio Staiano for NOWFASHION
For the interior design of the Paris showroom, Chapelle chose Antwerp based designer Boris Devis. Building on the avant-garde and collaborative lifestyle legacy of Poiret, Devis brought in a team of designers, artists and photographers to each add another layer to the creative concept.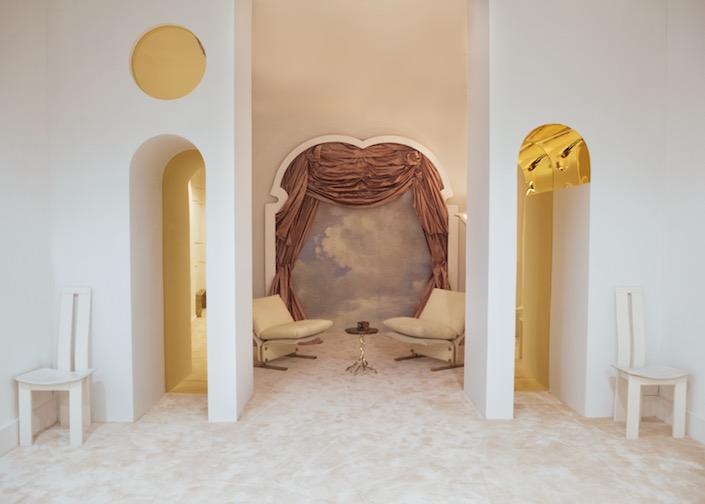 Within a modernist vision, Devis adapted Poiret signature elements such as draping,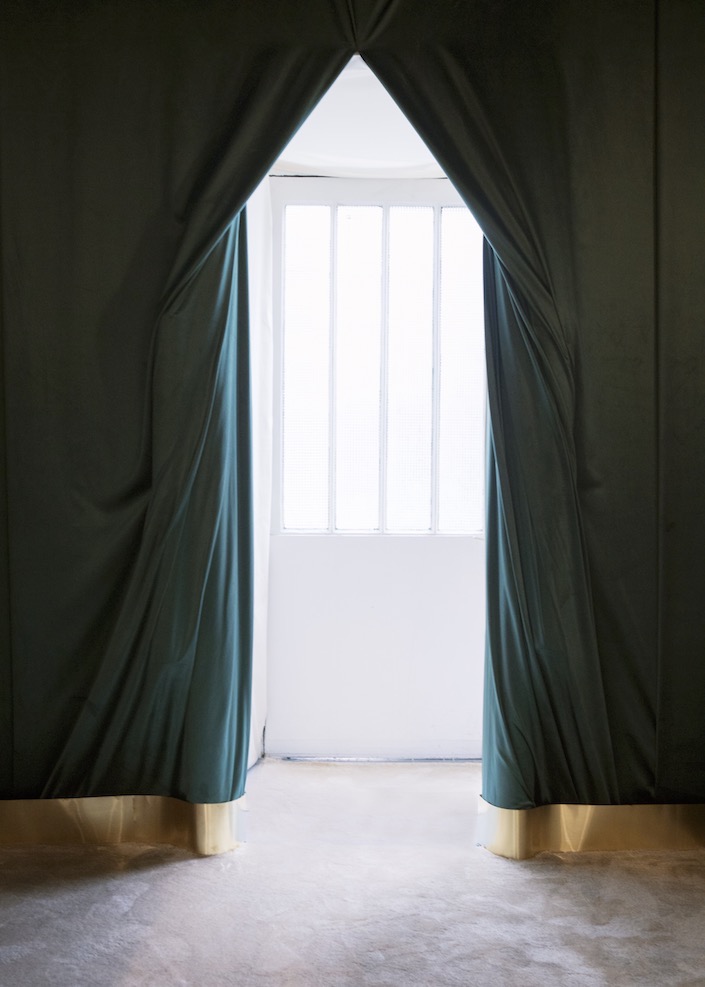 art deco architectural elements, bespoke furnishings and vintage pieces. You can see how Devis referenced Poiret's aesthetic, seen in his freestanding beauty shop, Boutique Rosine, below,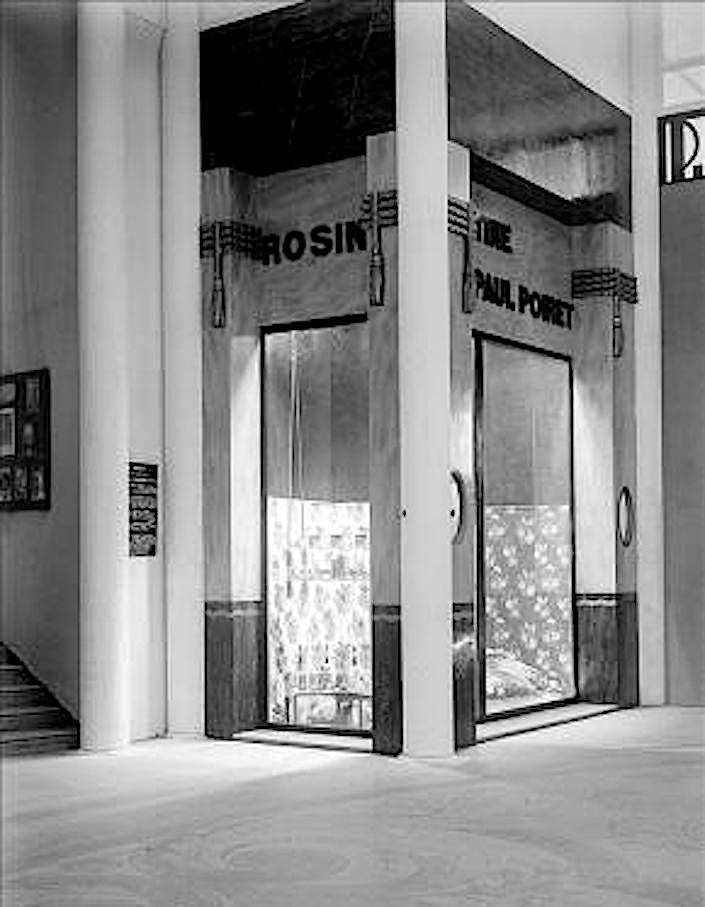 in the design of the new space.
showroom photos: Athos Burez
Hopefully the Poiret legacy will continue to flourish so the spirit of a design legend can live on in a new century.
SaveSaveSaveSave
SaveSave
SaveSave
SaveSave
SaveSave
SaveSave
SaveSave
SaveSave
SaveSave
SaveSave
SaveSave