While the latest nor'easter blew through with a vengeance last week, causing event cancelations and delays, I was delighted to still be able to attend a marvelous luncheon at Christie's hosted by chairman Marc Porter and Martha Stewart with co-author Kevin Sharkey, celebrating their new book, Martha's Flowers, and the upcoming Peggy & David Rockefeller Collection auction.
photo above courtesy of Christie's
Coordinating with the much-anticipated sale coming in May at Christie's, Kevin created six spectacular floral arrangements incorporating porcelain pieces from the legendary collection. But even before entering the dining room we were greeted by several gorgeous bouquets.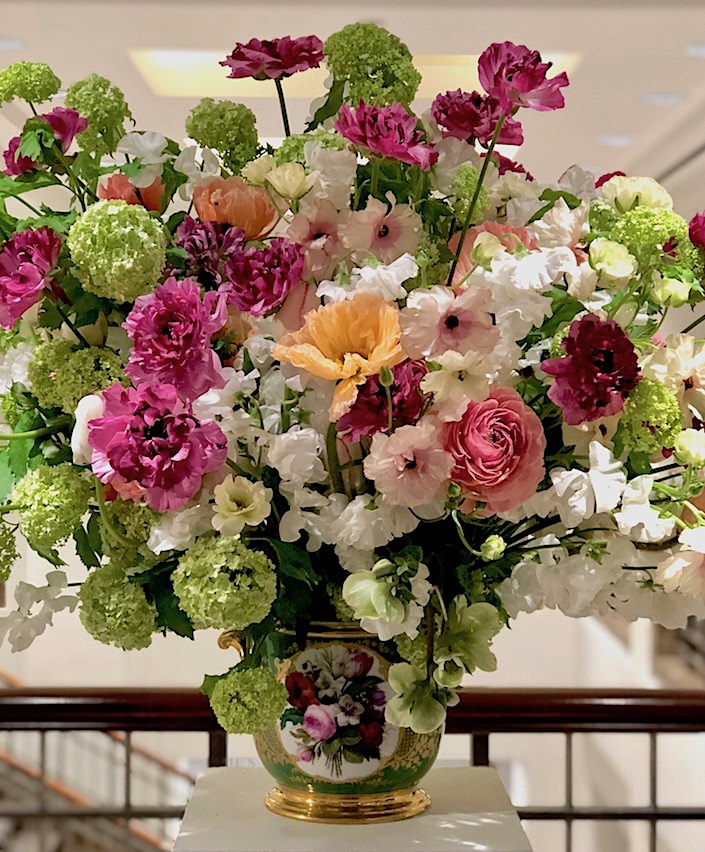 Kevin worked with Dutch Flower Line who helped him obtain exquisite fresh flowers from around the world. My table featured a lush springlike arrangement of tulips, daffodils, sweet peas and mimosas in a Derby porcelain botanical part dessert service, circa 1795.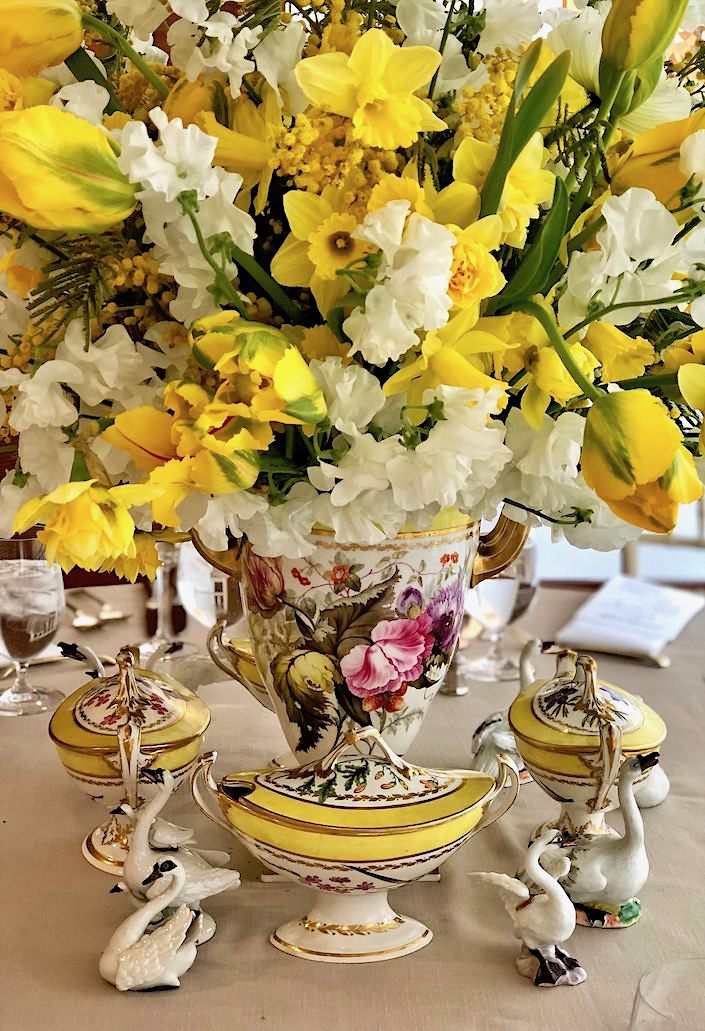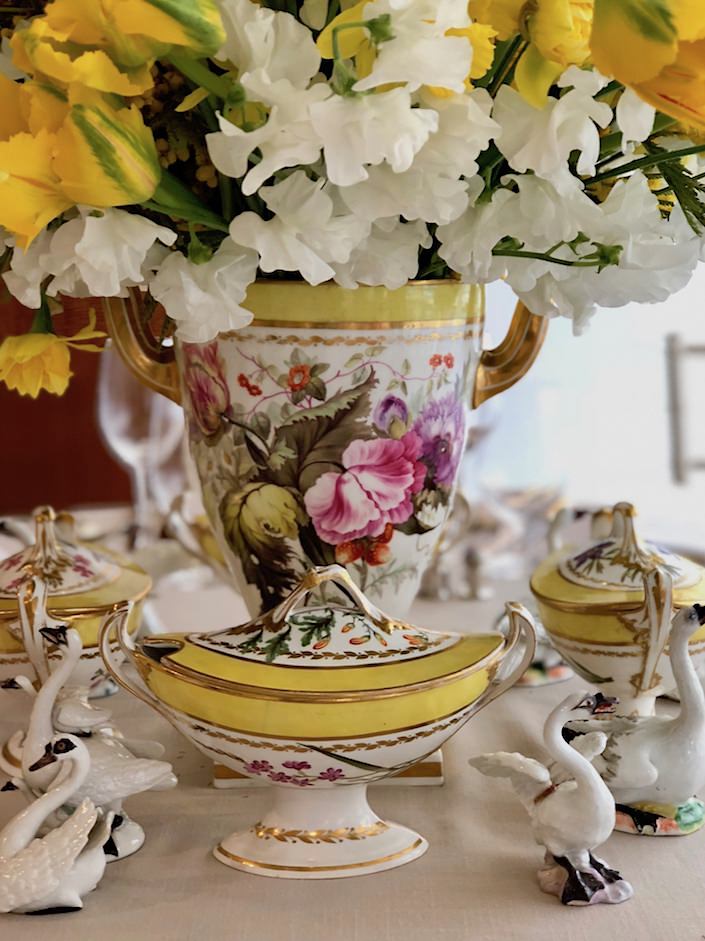 The striped tulips were so very beautiful with their variegated colors.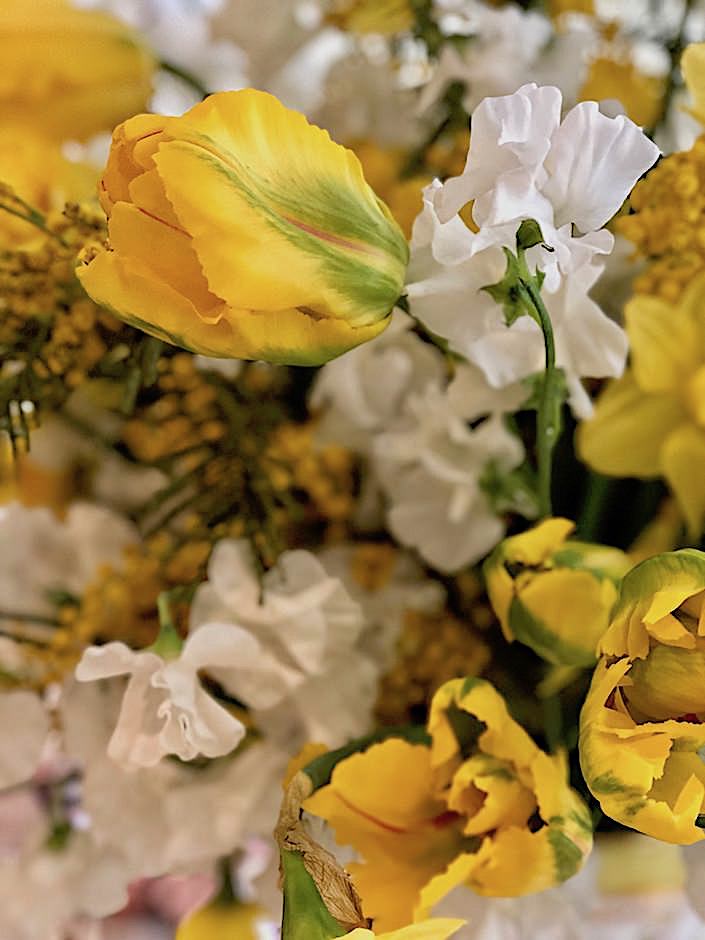 An Asian themed tablescape with a bonsai at the center included Chinese Export Famille Rose porcelain circa 1770.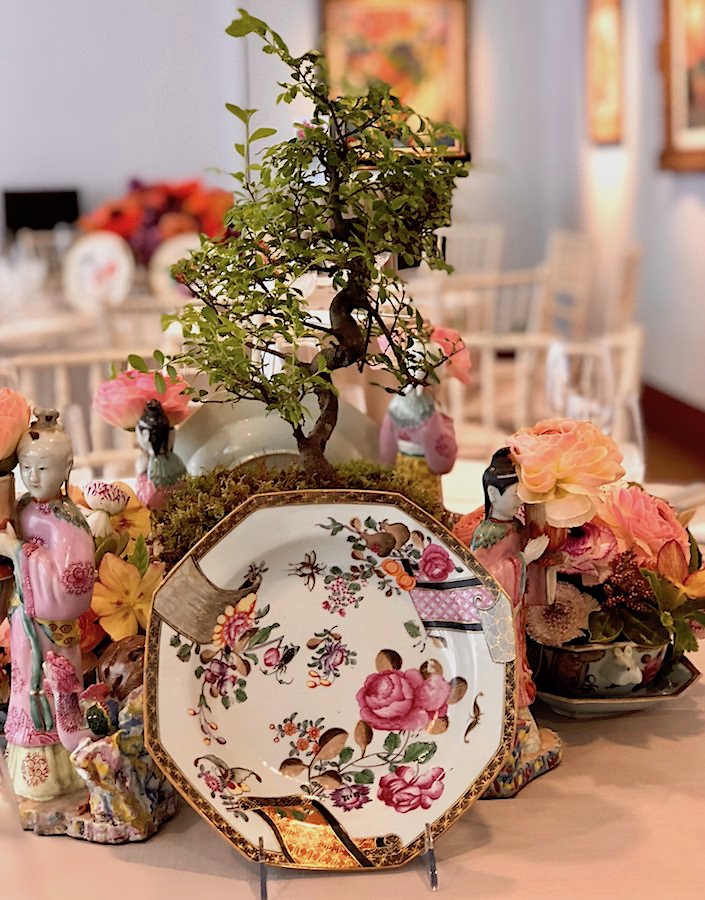 My favorite aspect may have been these Chinese Export Famille Rose Court Lady candleholders Kevin so delicately repurposed with single ranunculus.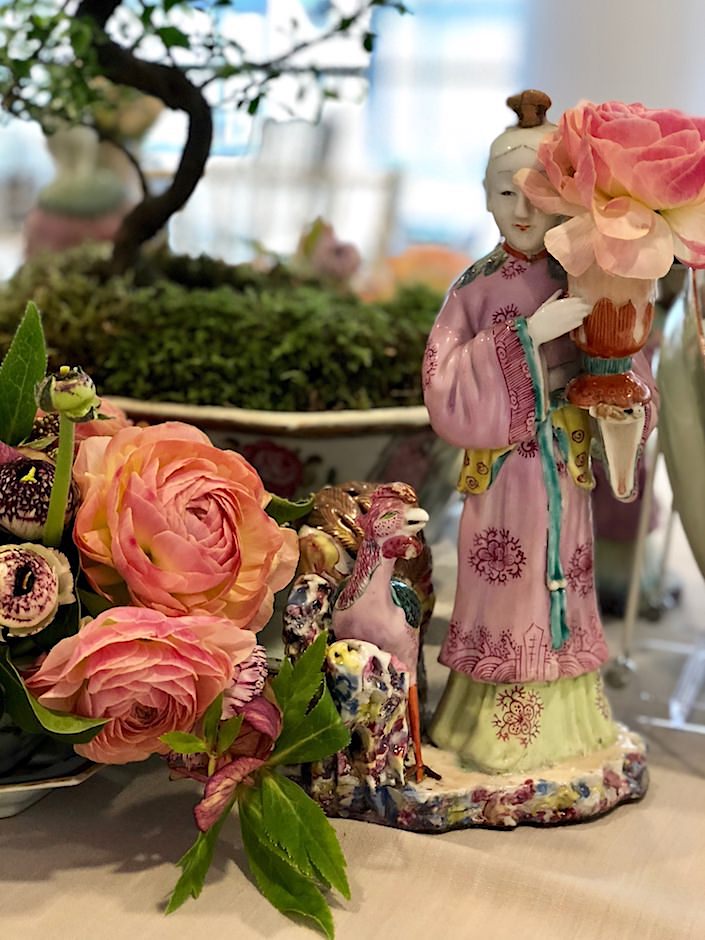 It was marvelous how each table was so different and here Kevin lay a series of pretty hellebores in early 19th century Viennese coffee cups on the table surrounding a rather amazing reticulated citrus basket and underplate.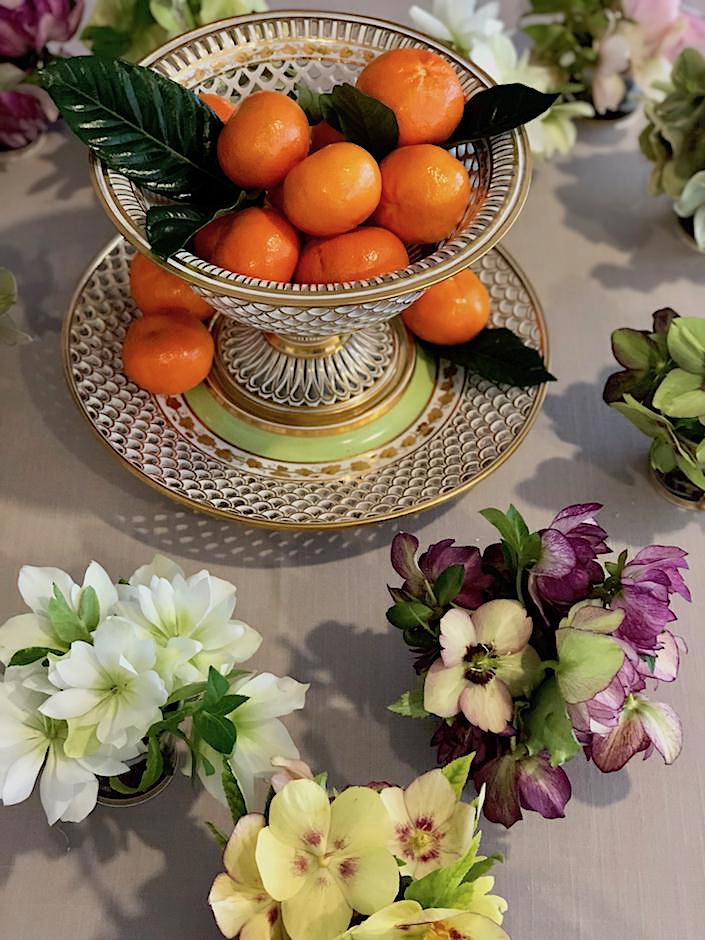 In this arrangement, a low textural mix of lavender and green with dusty miller, muscari, clematis and artichokes was divided into two antique Worcester vessels.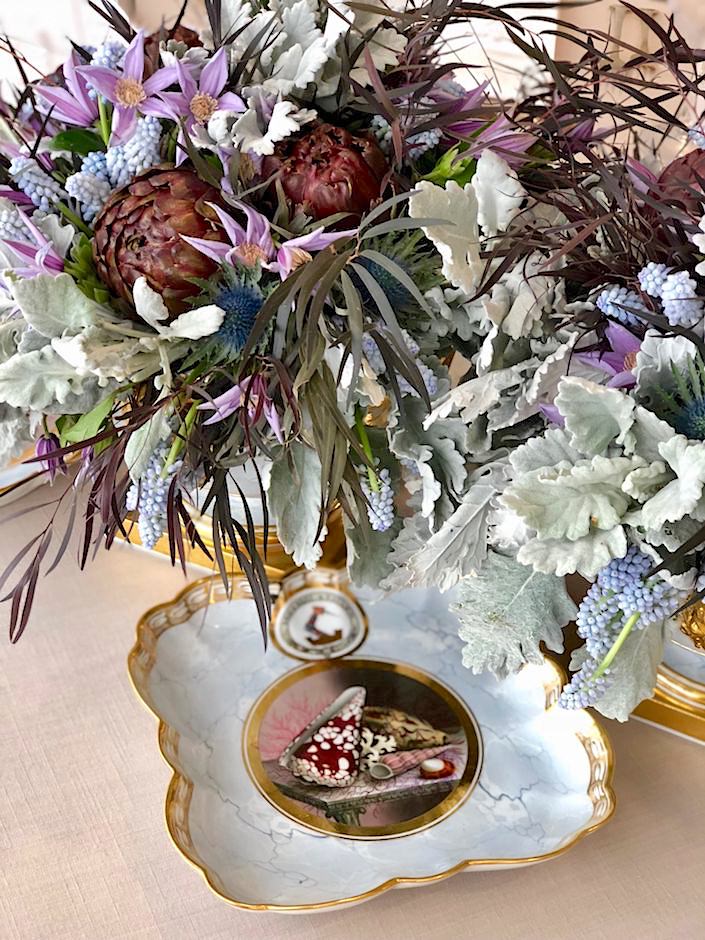 The crested dessert service, from 1807-13, includes faux marble ground plates with shell themes.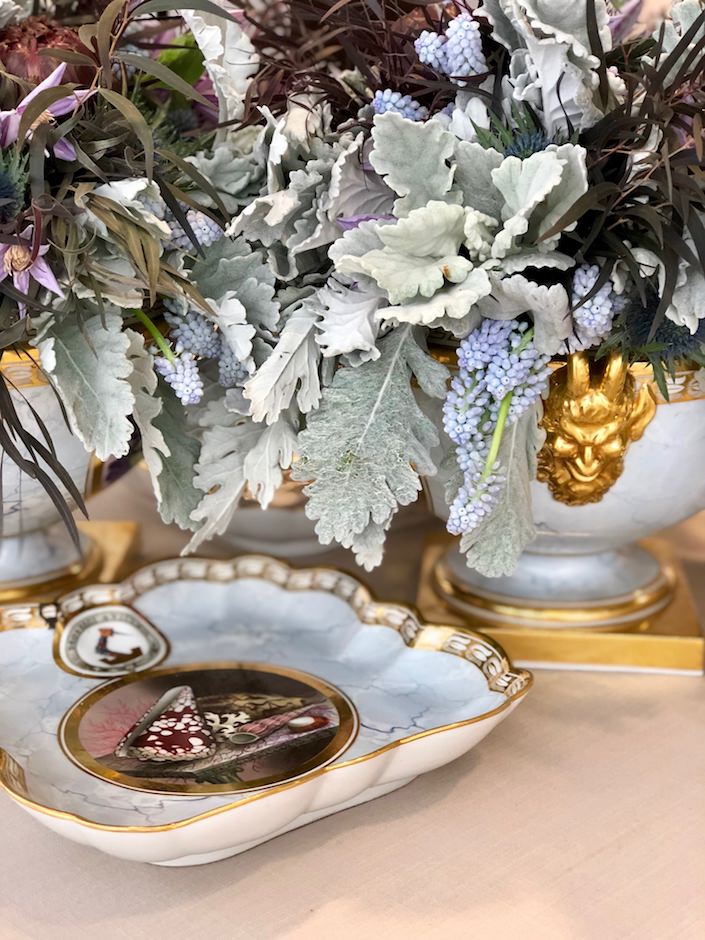 In a lovely Leeds circa 1780 creamware monogrammed soup tureen, Kevin arranged an unusual variety of flowers, remarkably pairing them with the colorations of the 18th century Meissen and Chelsea porcelain duck boxes and tureens.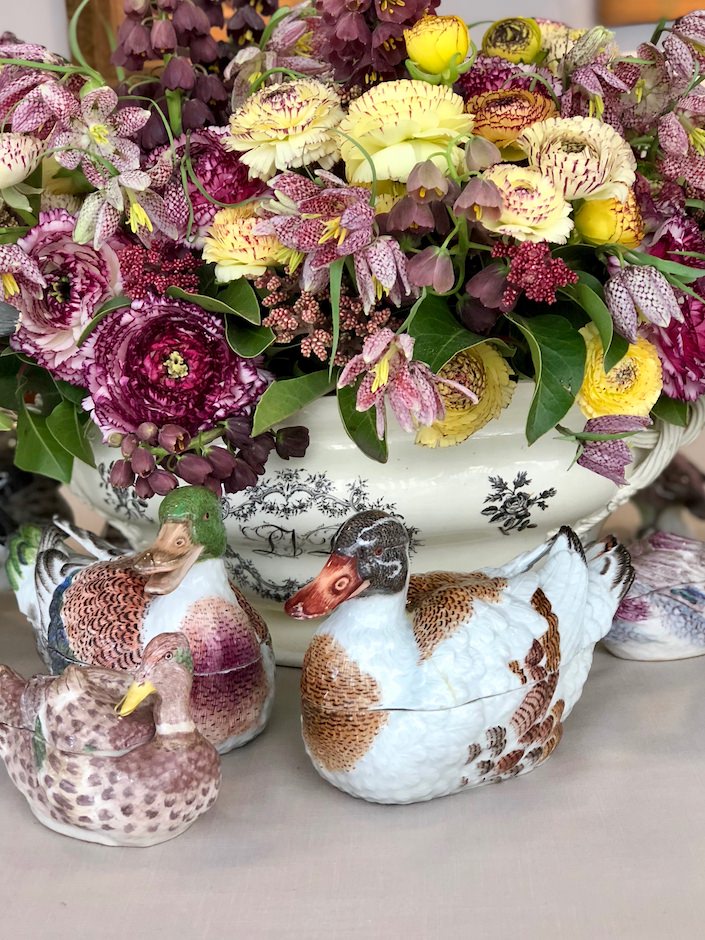 And lastly, at Martha's table, Kevin created a ravishing arrangement of tulips, poppies, lilacs, iris, anemones and ranunculus to echo the beautiful William "Quaker" Pegg illustrated Derby botanical plates, included in a part dinner and dessert service circa 1815.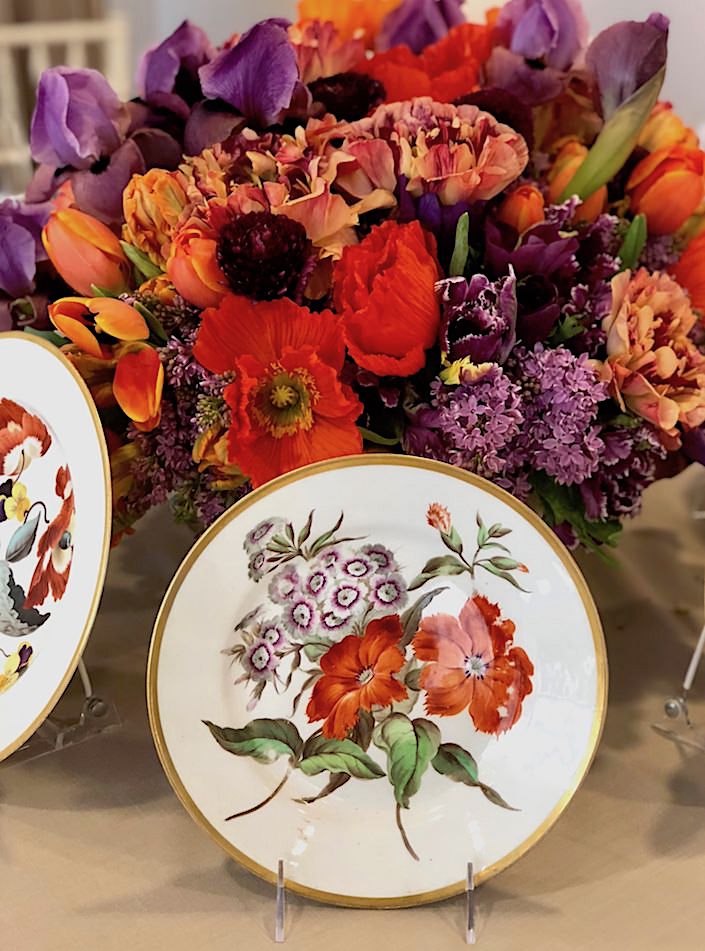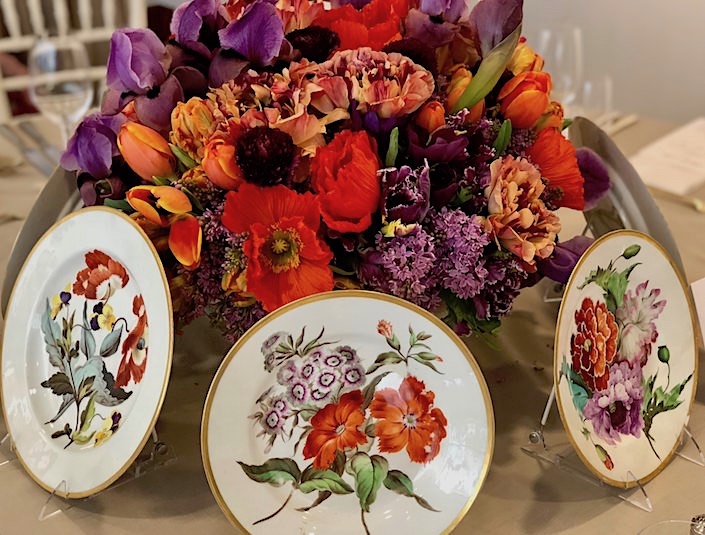 The delicious luncheon menu was designed by Martha, inspired by several of David Rockefeller's favorite meals that they enjoyed together in Maine.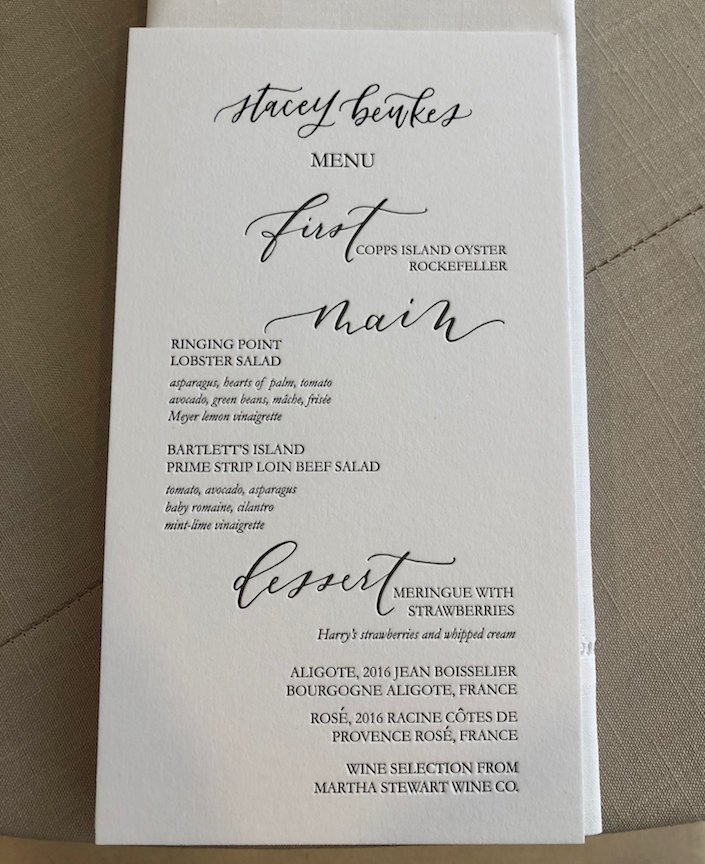 Catered by Martha's personal chef, Pierre Schaedelin of PS Tailored Events, it included wines from Martha Stewart Wine Co.. Starting with oysters Rockefeller naturally,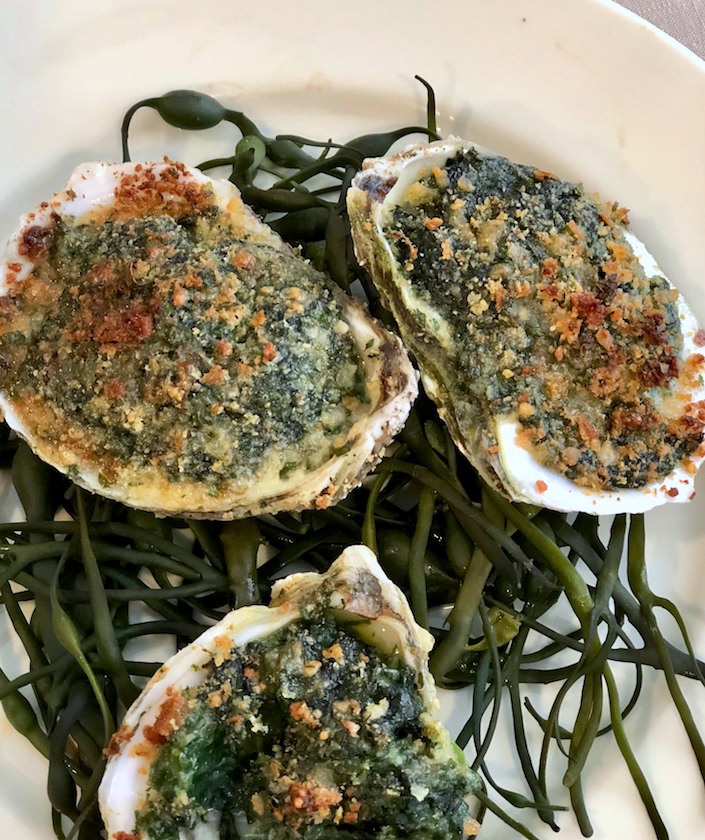 the main course, a lobster salad was named after the Rockefeller estate in Maine, Ringing Point.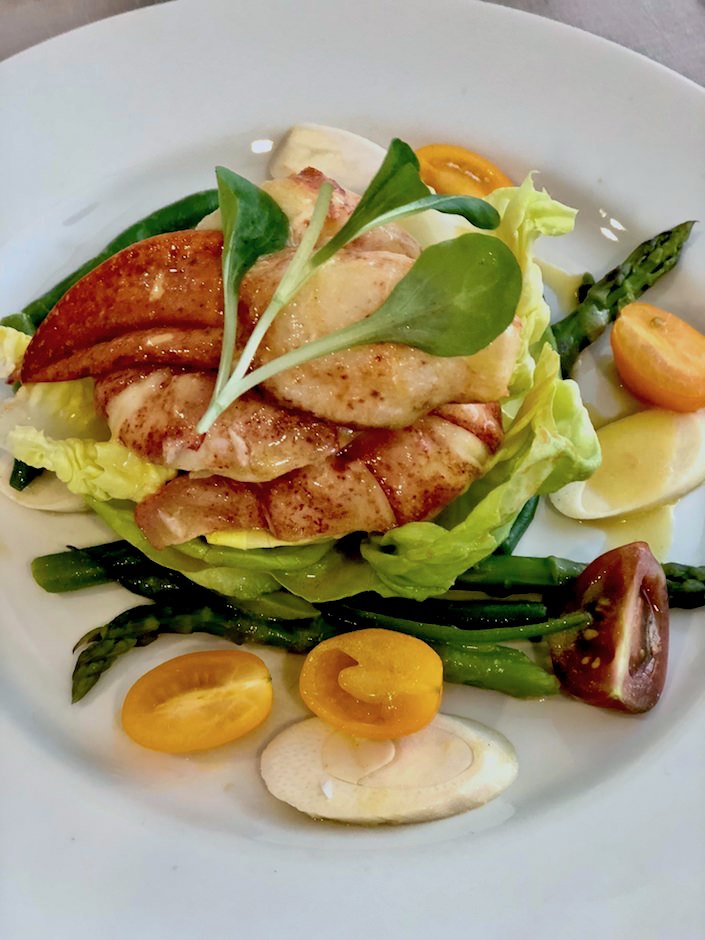 Dessert was meringue with strawberries (David evidently loved fraises des bois) and whipped cream which had us all ready for spring.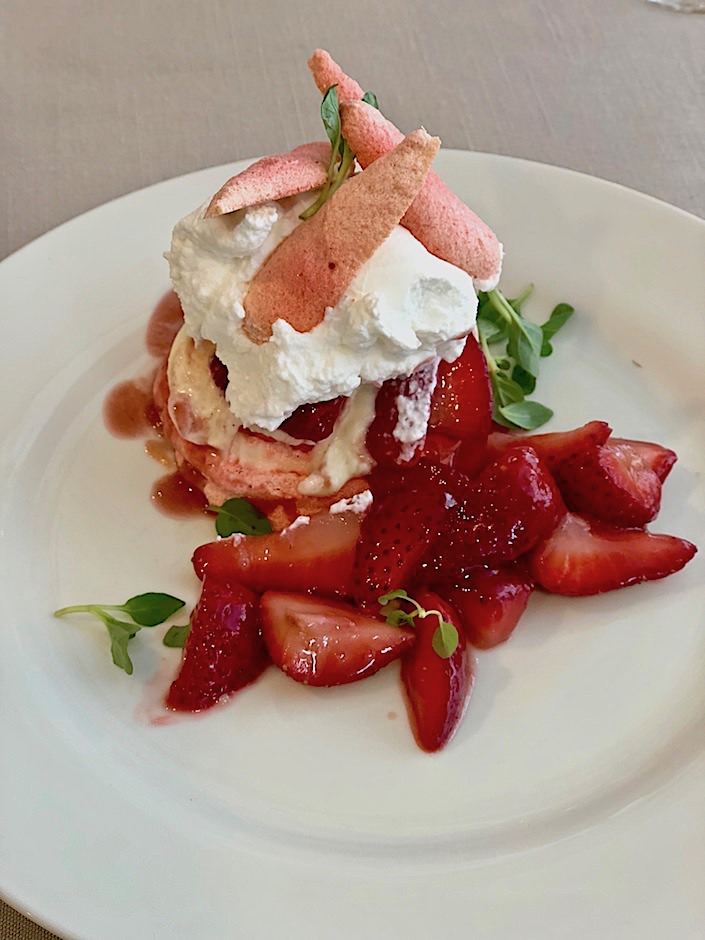 During the meal, Christie's Chairman Marc Porter chatted with Martha and Kevin about their inspiration for the book, tips on growing and arranging flowers as well as memories of Martha's friendship (and shared meals) with David Rockefeller, who was her neighbor in Maine. The room was hung with an assortment of floral themed paintings from the Rockefeller Collection that will be in the auction, from a 1917 Kirchner, below,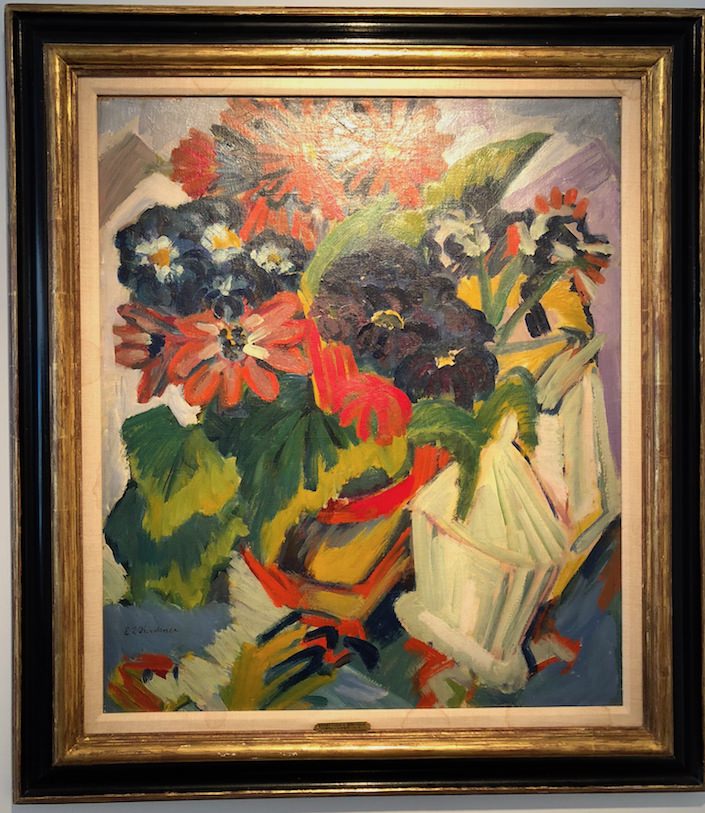 to Paul Gaugin's Fleurs dans un vase from 1886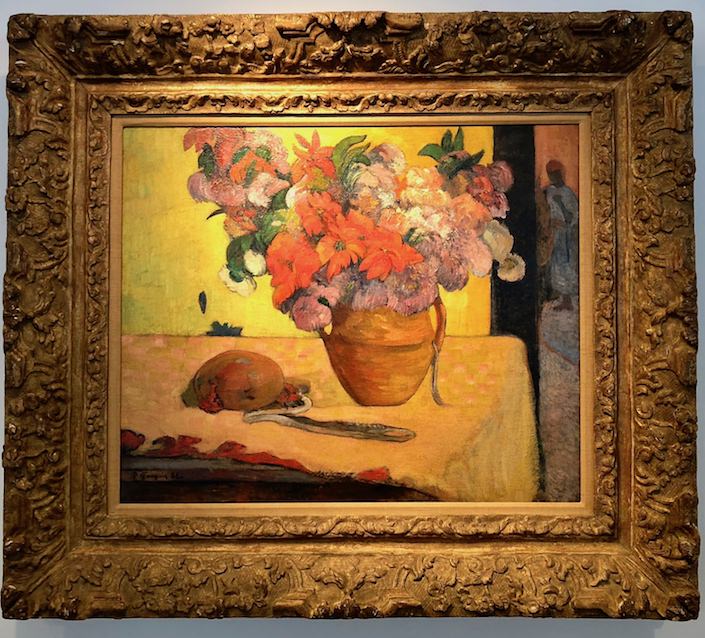 to this lovely Renoir, Vase d'anémones from 1892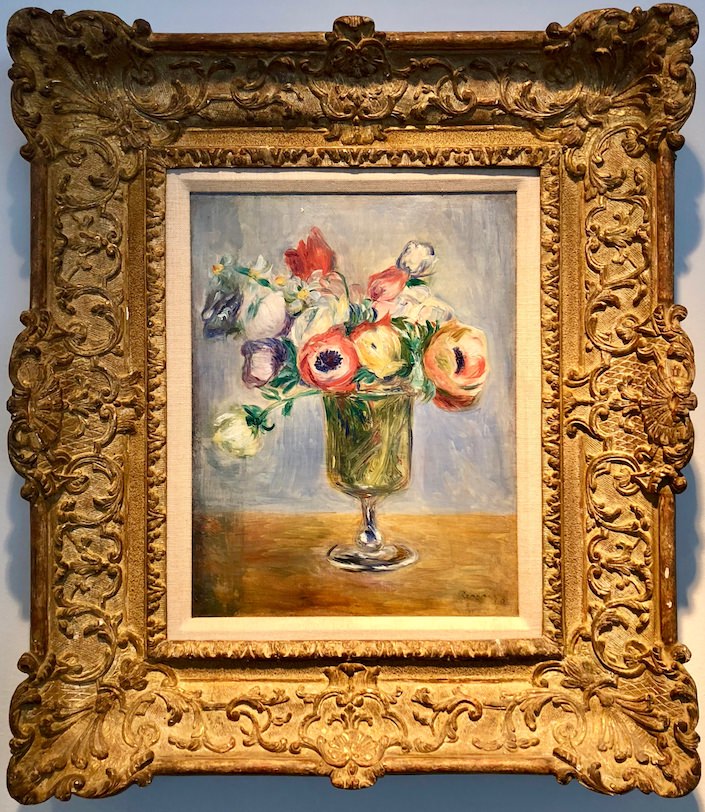 to Paul Klee's Herbstblätter Straus from 1930.
all photos by Stacey Bewkes for Quintessence unless otherwise indicated
What a wonderful creative collaboration, celebrating the beauty of art and flowers as well as friendship and philanthropy. Stay tuned for more coming about this historic sale and be sure to check out Martha's and Kevin's new book for planting, growing, gathering and enjoying flowers, featuring arrangements Kevin created using Martha's own containers and flowers from her garden!
SaveSave
SaveSave
SaveSave
SaveSave
SaveSave
SaveSave