If ever there was a person who has built a hugely successful and much imitated business based on a very personal, authentic and idiosyncratic vision, it would be John Derian. His decoupage and decorative objects, over 700 created annually, are sold and collected around the world. With an unerring eye, endless curiosity and sly sense of humor, his visual world is both enchanting and addictive. And now we can all be transported to his unique universe of beauty, whimsy and mystery in the new John Derian Picture Book.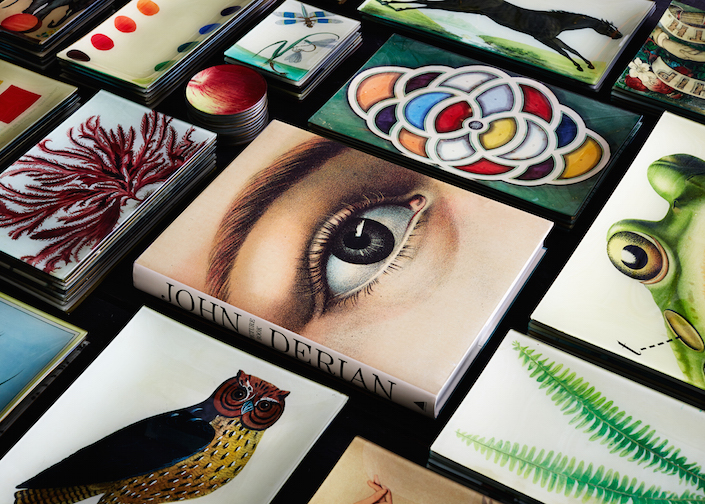 Since 1983, when he found a box of 19th century books at a Massachusetts flea market, John's passion for the natural world has found expression in antique printed images, from a time when all we learned was gleaned from books. As he describes, "The images were like hidden treasures: beautiful funny, folksy, and ultimately educational." John Derian Picture Book brings these together for a magical mystery tour of the past where nature, art and discovery collide.  It is no coincidence that the front of the book jacket is an eye and the back a globe, for it is all about how we see, decipher and imagine our world.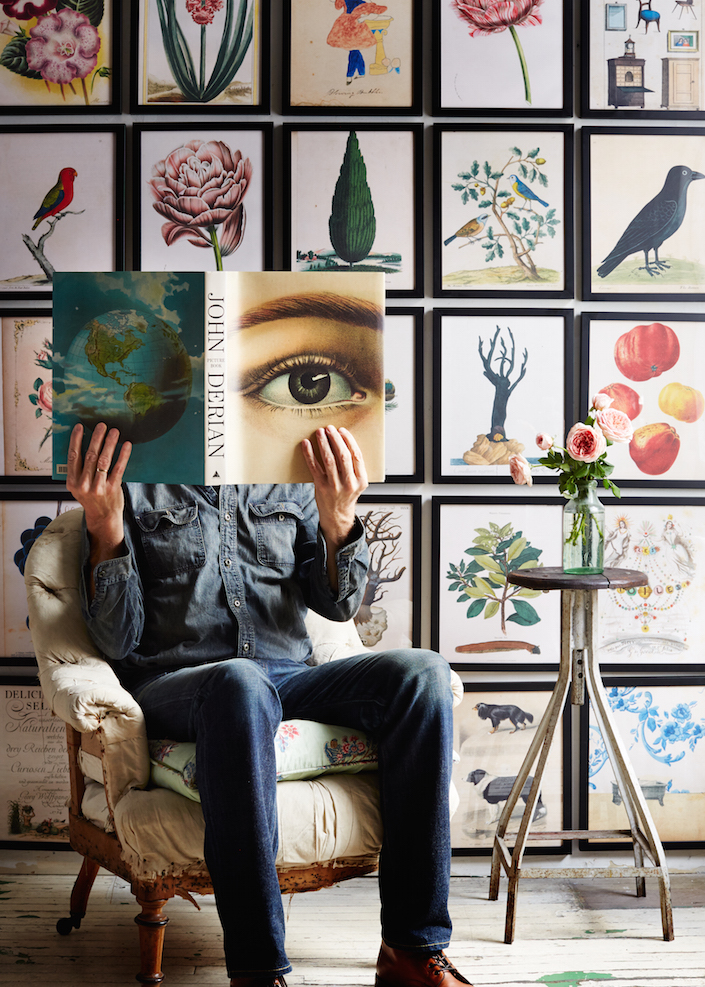 John Derian Picture Book is a curated collection of almost 300 images from the thousands that the author has collected over the last three decades. From flowers and foliage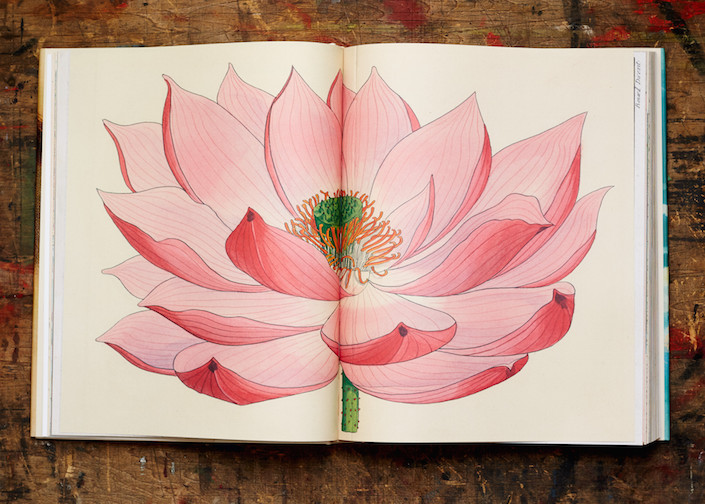 to human and animal portraits,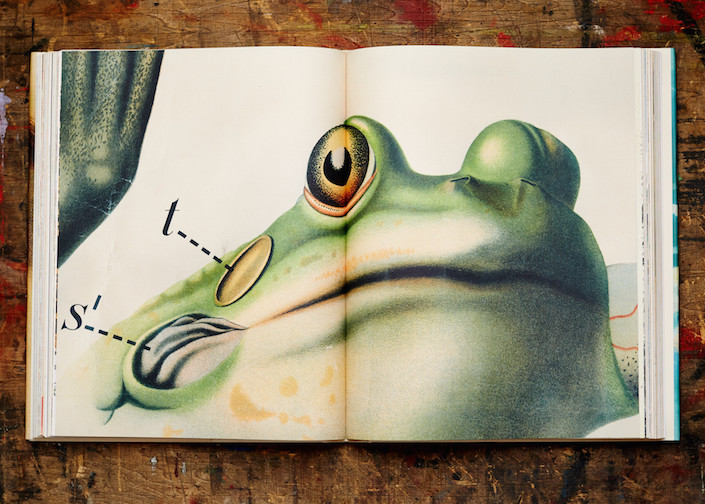 to hand-drawn letters, landscapes and much more, printed in large scale format on heavy matte paper, they are beautiful enough to frame, if you dare remove them. As John explains, "This book continues what my work has always been about – sharing the images I discover and connecting people with the beauty of these centuries-old treasures."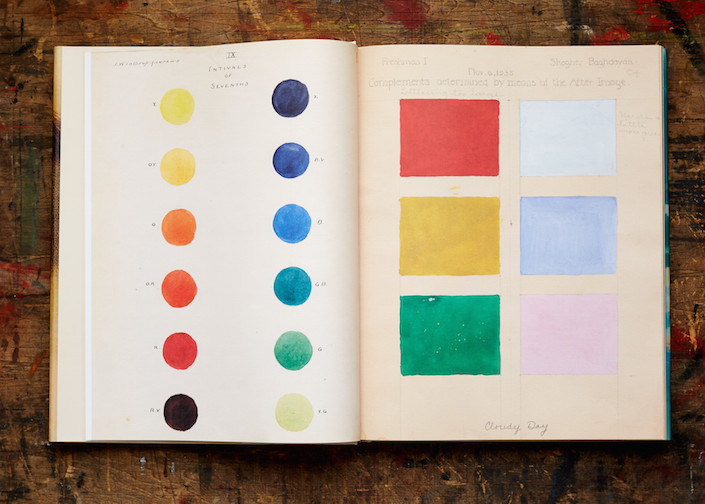 And just as John feels that his favorites are "when I feel that the artists and printmakers have left something of themselves… something of the unintentional, something of the personal, something of the artist himself," so we wonder what that something is.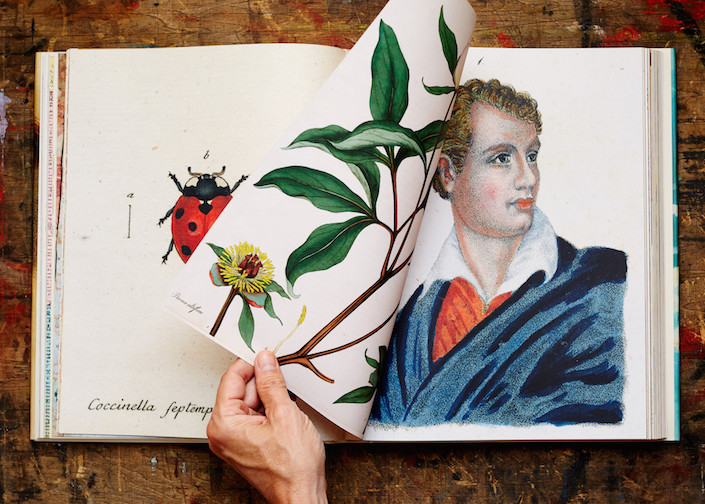 Anna Wintour writes in her foreword, "(John's) deep curiosity about life speaks to our own … because what he creates speaks to all of our imaginings and longings. His objects are loaded with memory, association, and emotional investment." Each page has an evocative nostalgia that you will find often charming, sometimes haunting, yet always beautiful.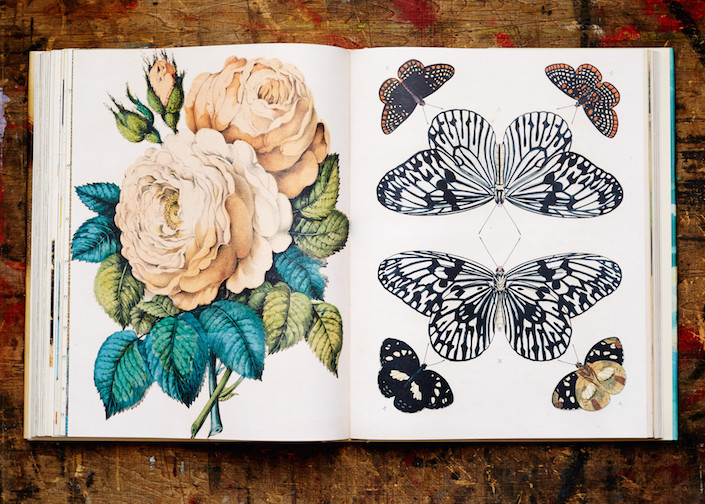 As you peruse its pages, the book beckons you to speculate on the imagery – why is one picture paired with another, what is the relationship? Sometimes there is an obvious connection,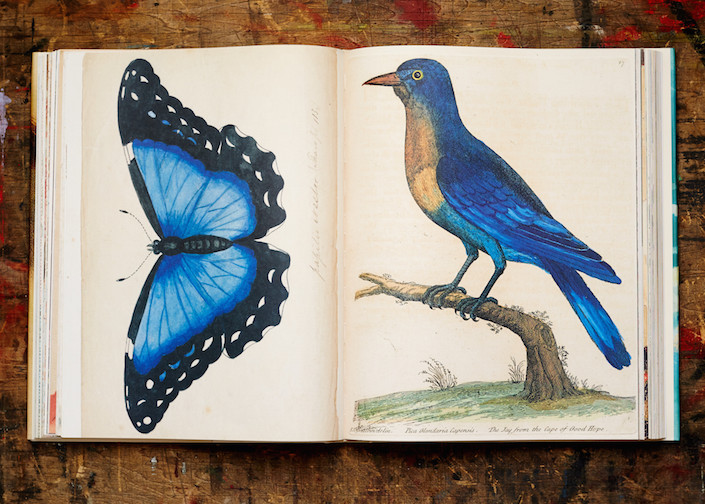 and sometimes it is more elusive. And because John is generous in sharing his curiosity and knowledge, there is a visual glossary in the back of the book detailing the provenance of each image. Whether for yourself or a special someone, John Derian Picture Book is sure to be a coveted volume. "If anything is more worthy of inclusion in our homes, I've yet to think of it." – Anna Wintour
all photos above by Stephen Johnson
For any of you in or visiting the Connecticut area this weekend, one of my favorite shopping spots, Pergola in New Preston, will be hosting John's first book signing. An exquisite shop of earthly delights, David Whitman's and Peter Stiglin's store has long carried a wonderful selection of John Derian products. And rather like John's book, "represents a transition from the wilds of nature to the cultivated environment of home." Stop by Saturday, October 1, from 3 – 6 pm, 7 East Shore Rd, New Preston, CT.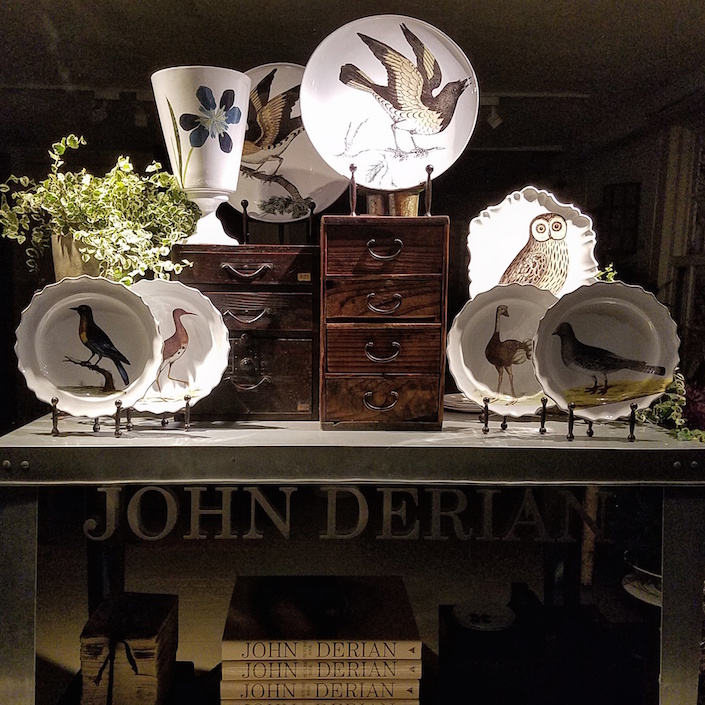 And for a bonus behind the scenes peek, tag along with Susanna Salk and me when we visited John in his studio several years ago. It's a little pre-holiday treat!