This spring, the 2017 Orchid Show celebrates its 15th year at the New York Botanical Garden with a focus on the the culture, history and of course orchids of Thailand. This southeast Asian country is home to more than 1,200 orchid species, one of the largest and most diverse in the world.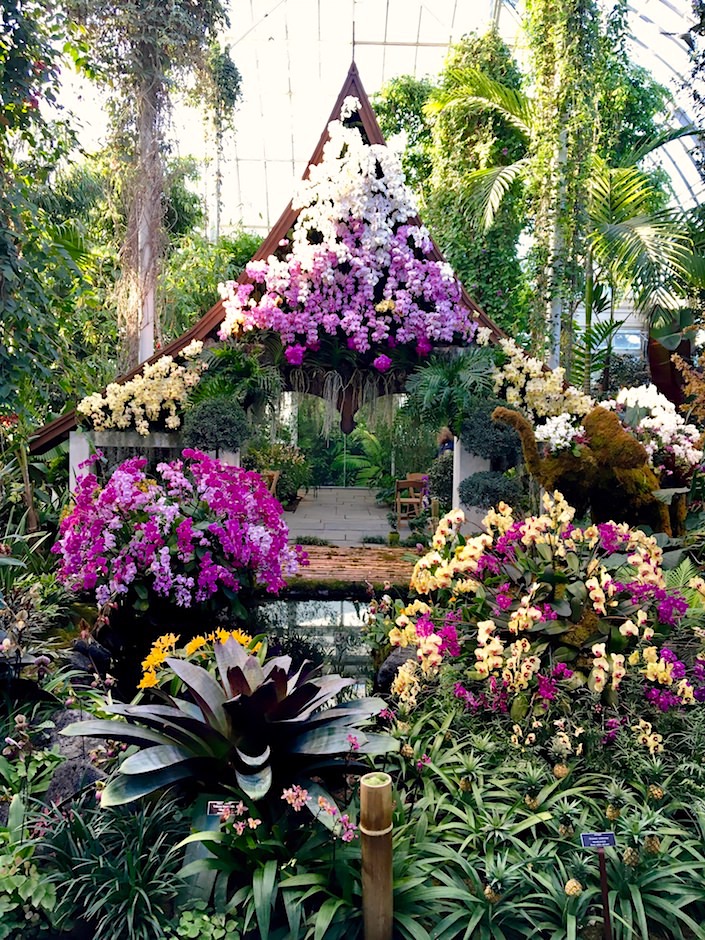 With its warm and humid climate spanning many ecological zones, a wide variety of orchids have evolved to survive in each region, although most prolific in the cool mountain forests in the north.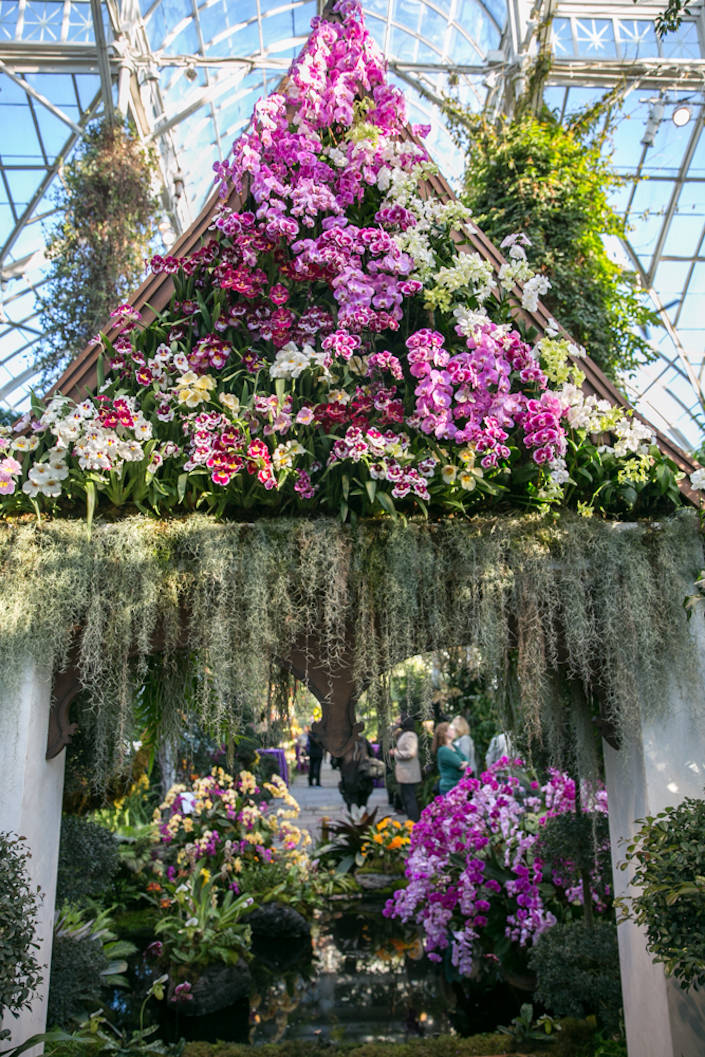 The center dome of the Enid A. Haupt Conservatory features the crowning element of the exhibition, a large arched Thai style pavilion covered with hundreds of cascading orchids, shown from front and back above.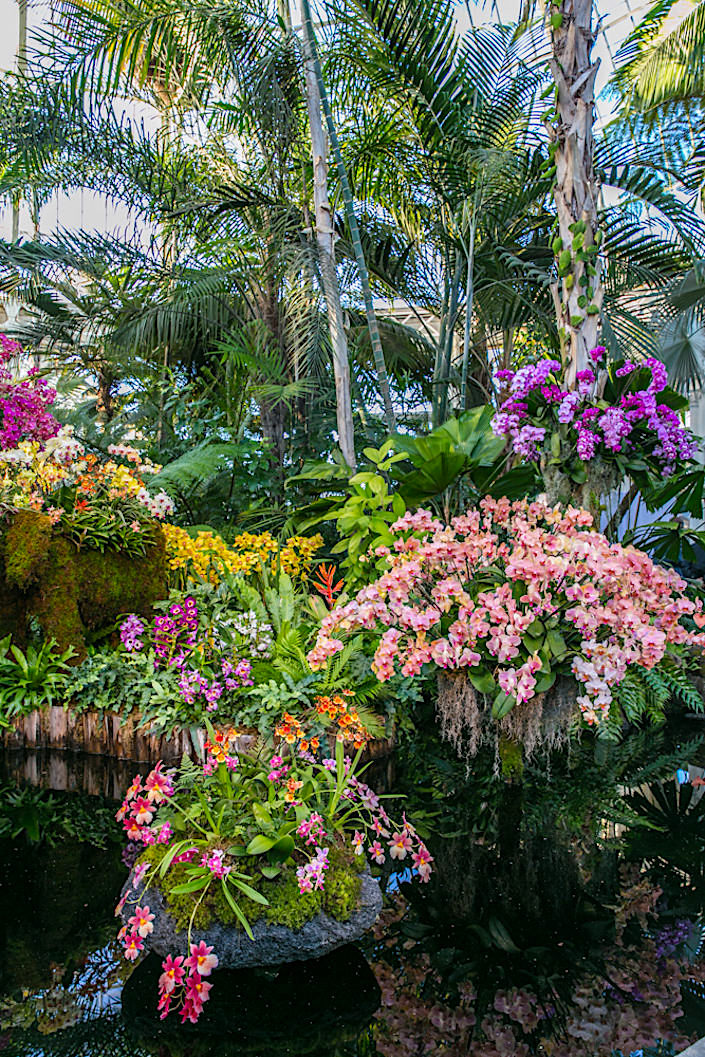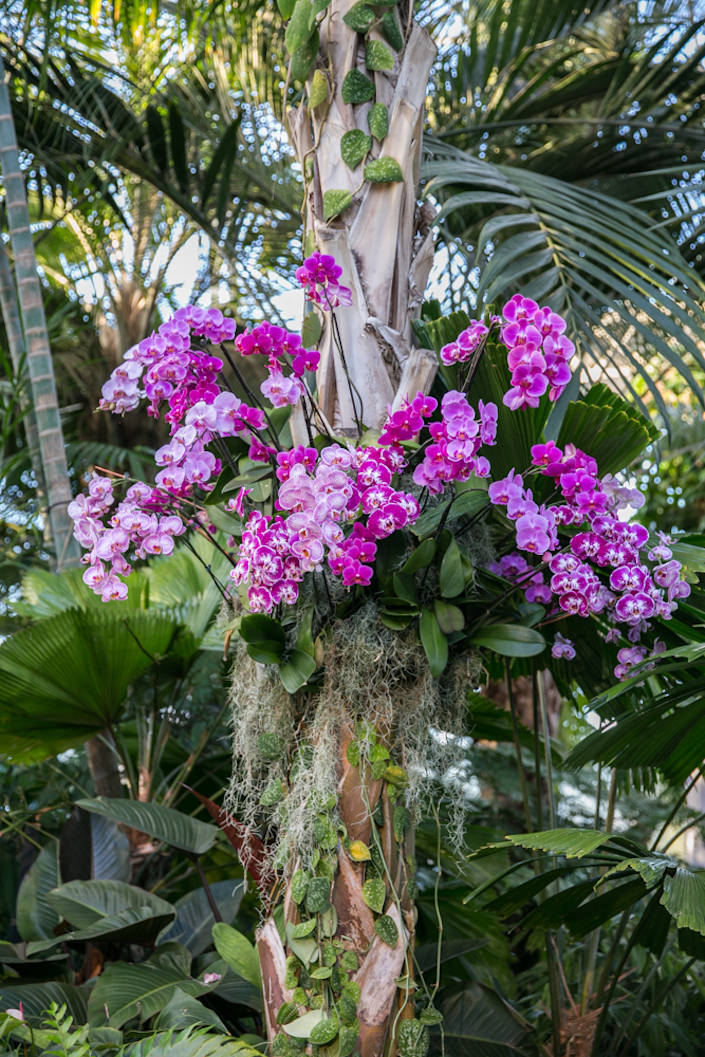 The tropical displays include not only orchids, but also specimen palm trees and plants with colorful and variegated foliage often seen in Thai gardens.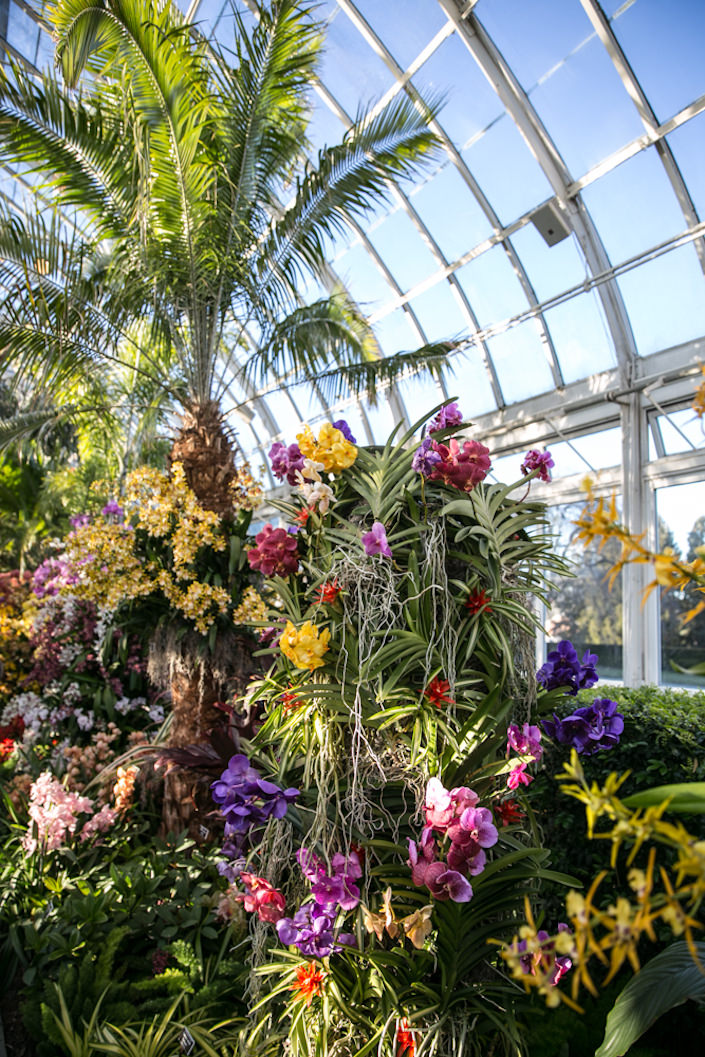 Many structural elements taken from Thai garden design include bamboo pillars holding a rainbow of colorful flowers, such as Vanda orchids, prized for their enormous and colorful blooms.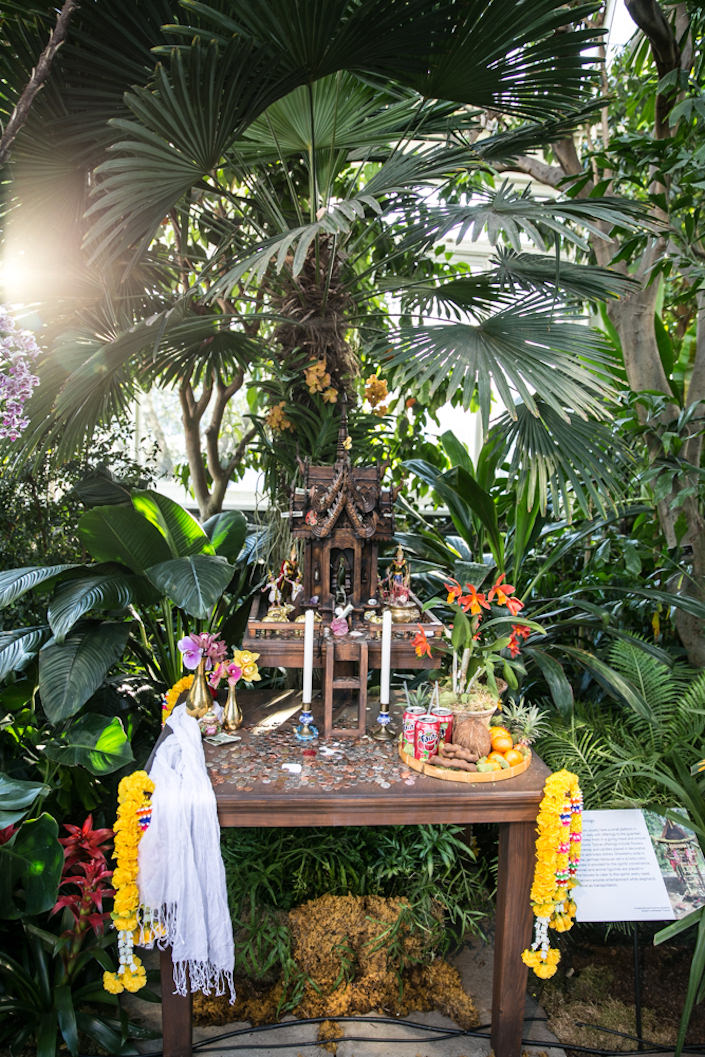 Spirit houses are an element often incorporated in many Thai gardens and homes with offerings to encourage phra phum, unseen guardian spirits who protect and ensure good fortune. These miniature buildings might include flowers, fruit, incense, candles and strawberry soda, popular perhaps because the color red is considered lucky.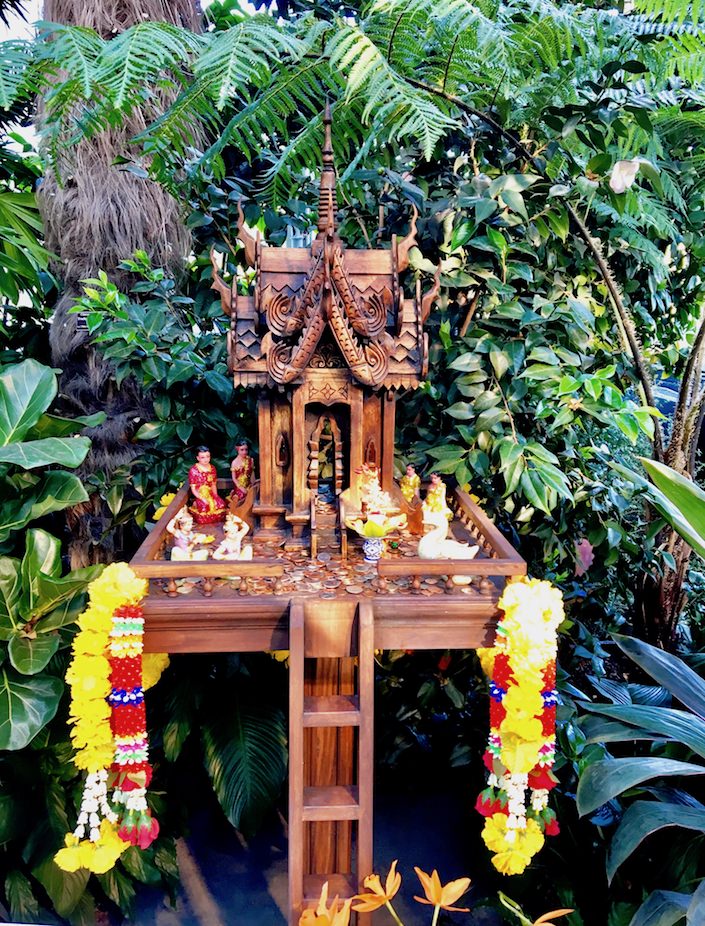 Straws are provided for the spirits' convenience. Human and animal figurines as well as dancers are included for entertainment with elephants serving as transportation. These examples, inspired by historic Buddhist temple architecture, were hand-carved by Thai artist Pirot Gitikoon.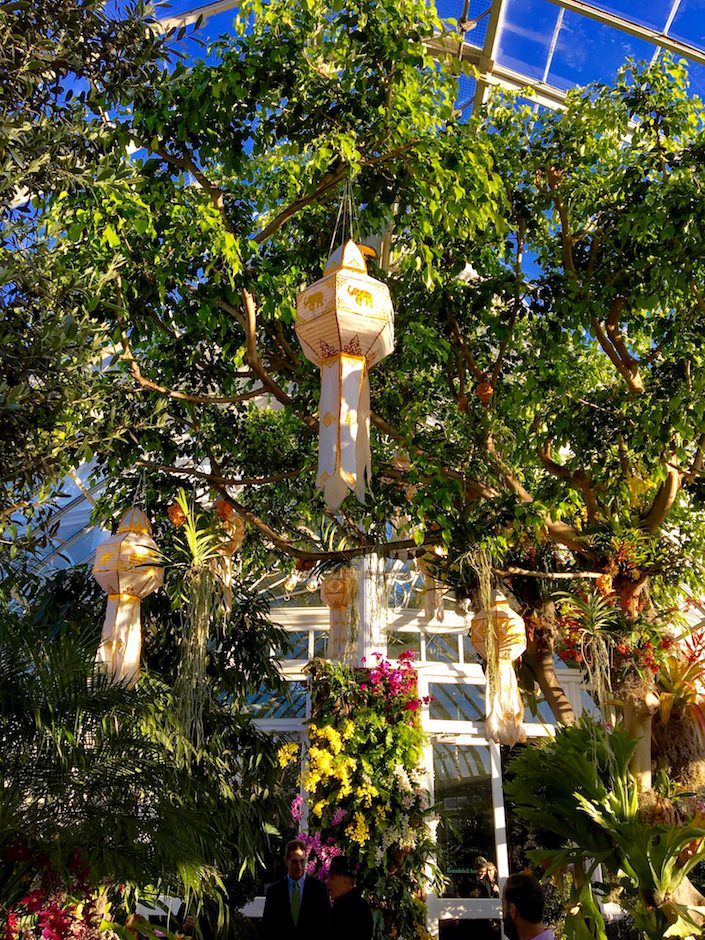 As you amble through the show, you may notice that the displays are organized in particular numbers. Odd numbers are considered good in Thailand, the luckiest being the number 9. Just count the traditional khom loi (sky lanterns) overhead. "Ceremonies and important events often begin at 9:09 and wedding ceremonies are usually attended by nine monks. In 2003 Thailand's Transport Minister famously paid nearly $100,000 in a charity auction for a license plate that included the numbers 9999."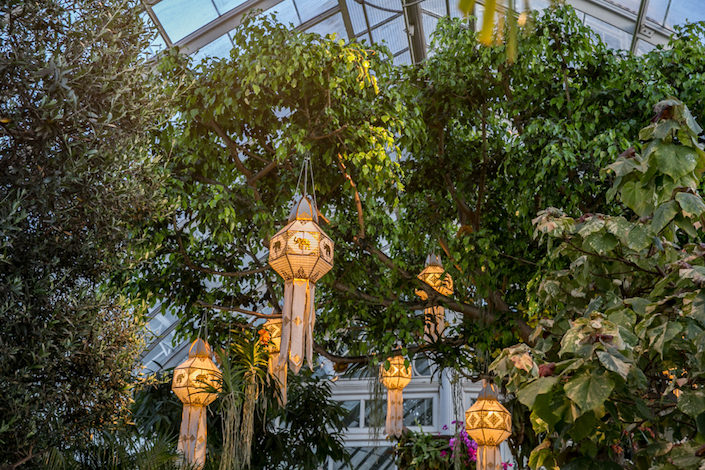 Topiaries are an art form popular in Thai homes and gardens so the NYBG has included wonderful elephant forms throughout, animals beloved throughout the Thai nation.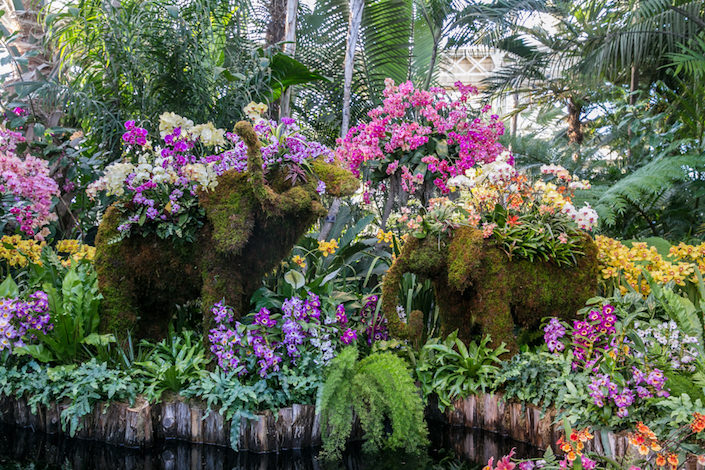 Covered in dendrobium orchids, they add a playful quality to the lush landscape.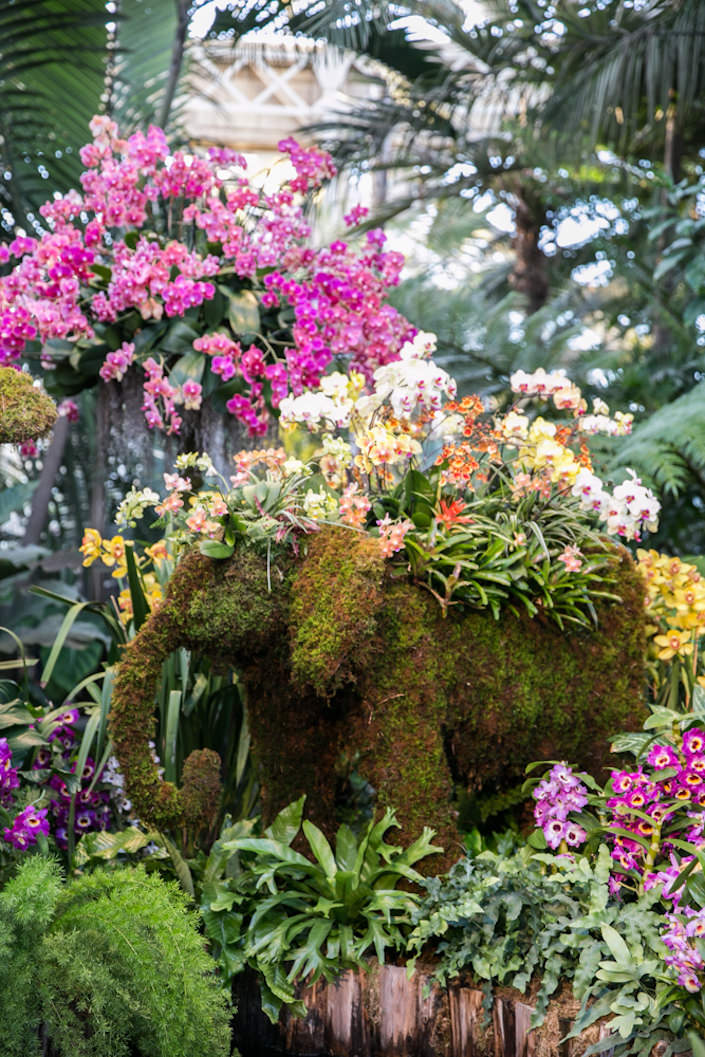 On the evening I visited, show sponsor Baccarat had a small installation in a back garden room in keeping with the tropically exotic spirit of the show.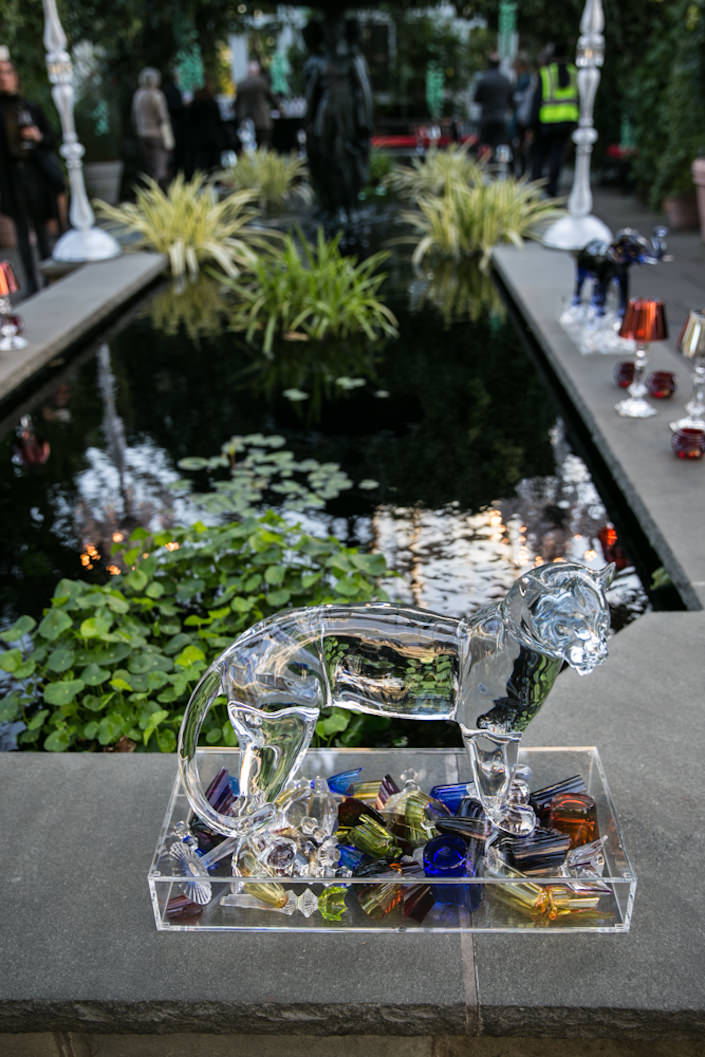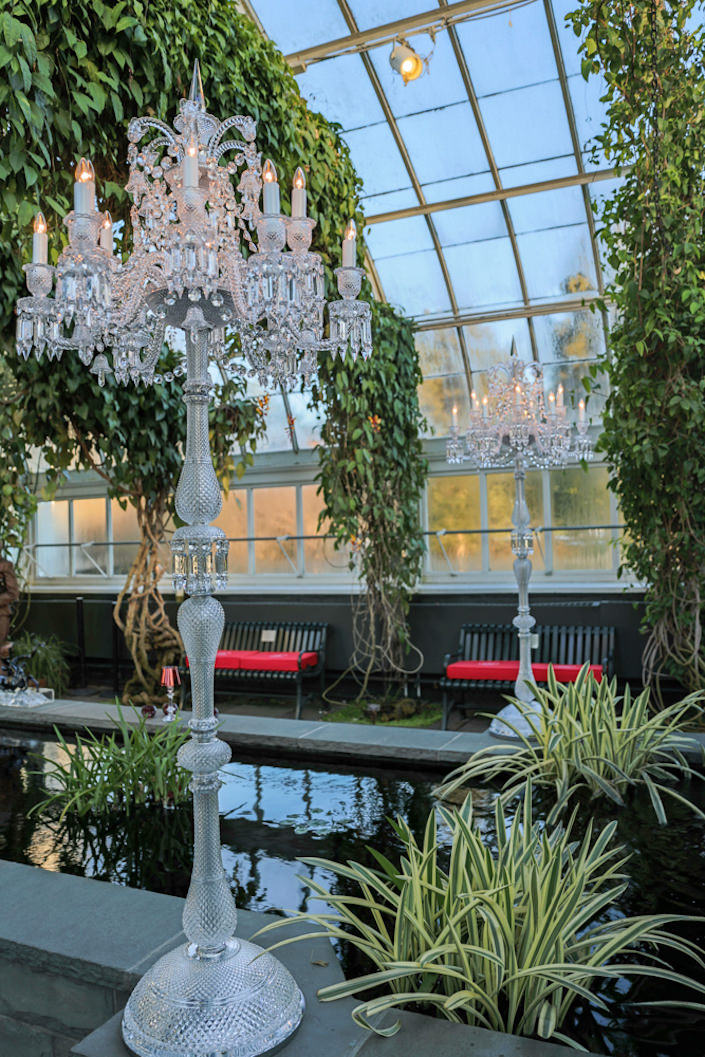 Every year it seems impossible that the NYBG will find a way to top previous shows. And yet, the 2017 Orchid Show is not only an exquisite display but a wonderful immersion in the rich culture and horticulture of Thailand – a treat for the mind and spirit. Take a trip to the Bronx and you'll feel transported to a tropical paradise!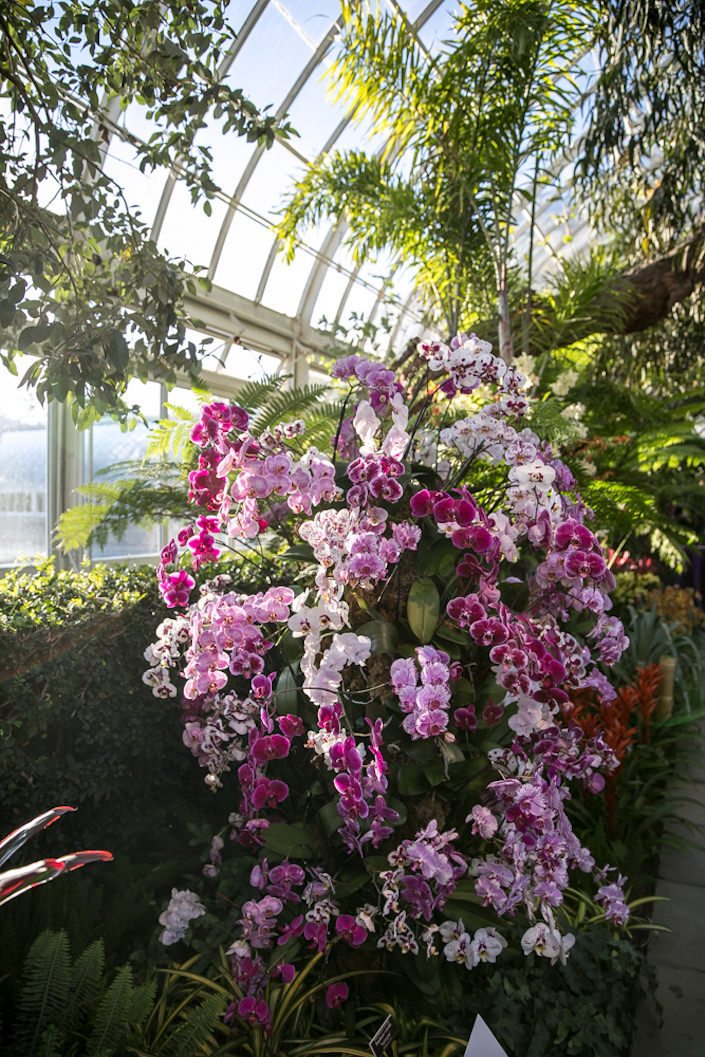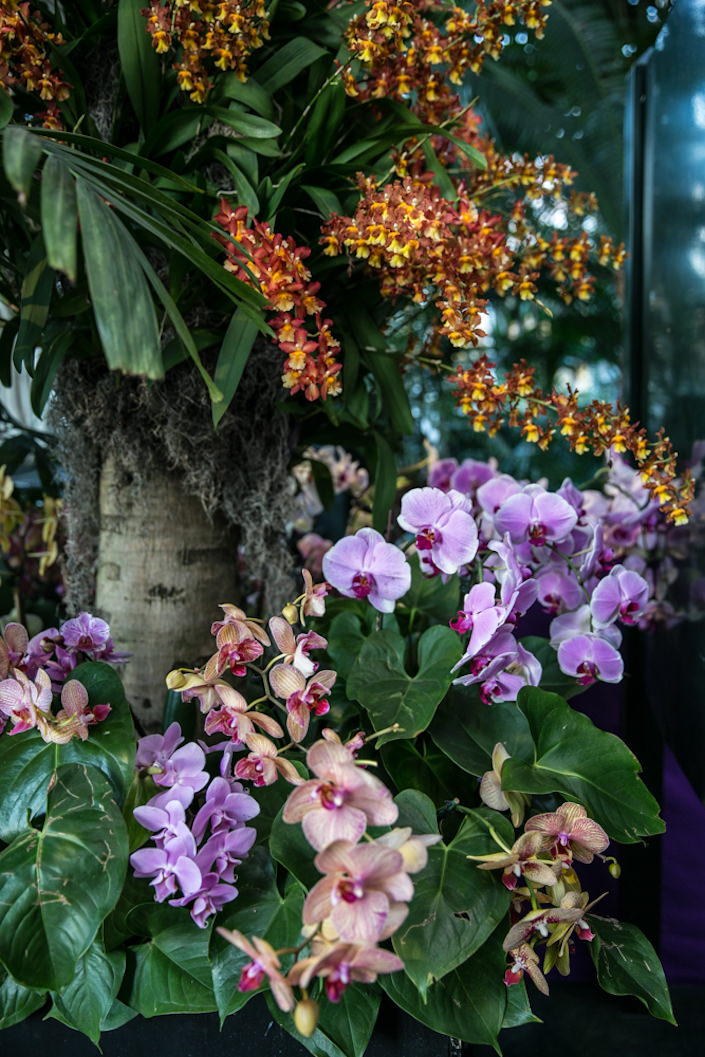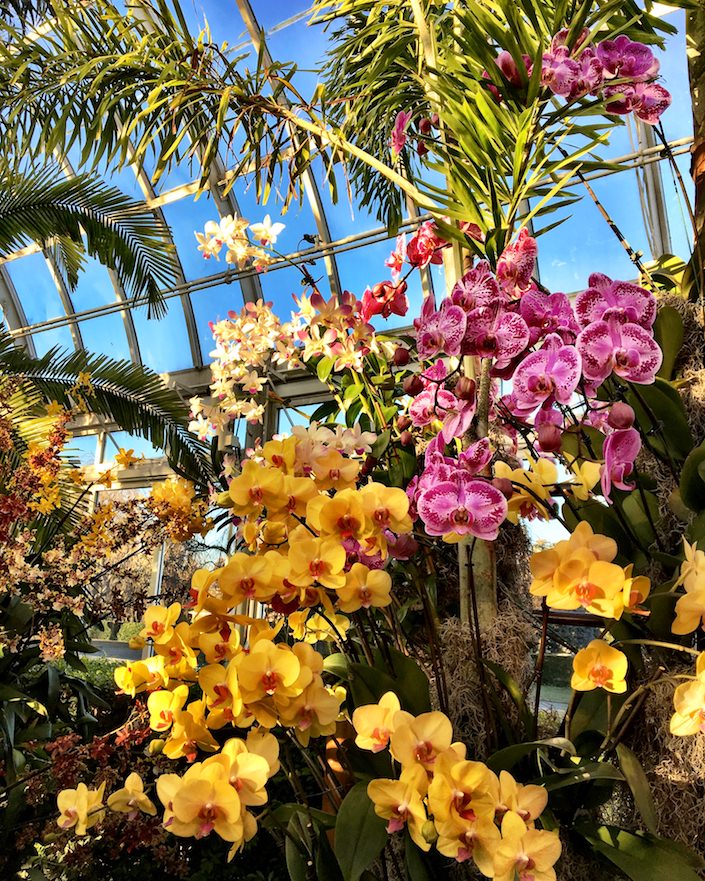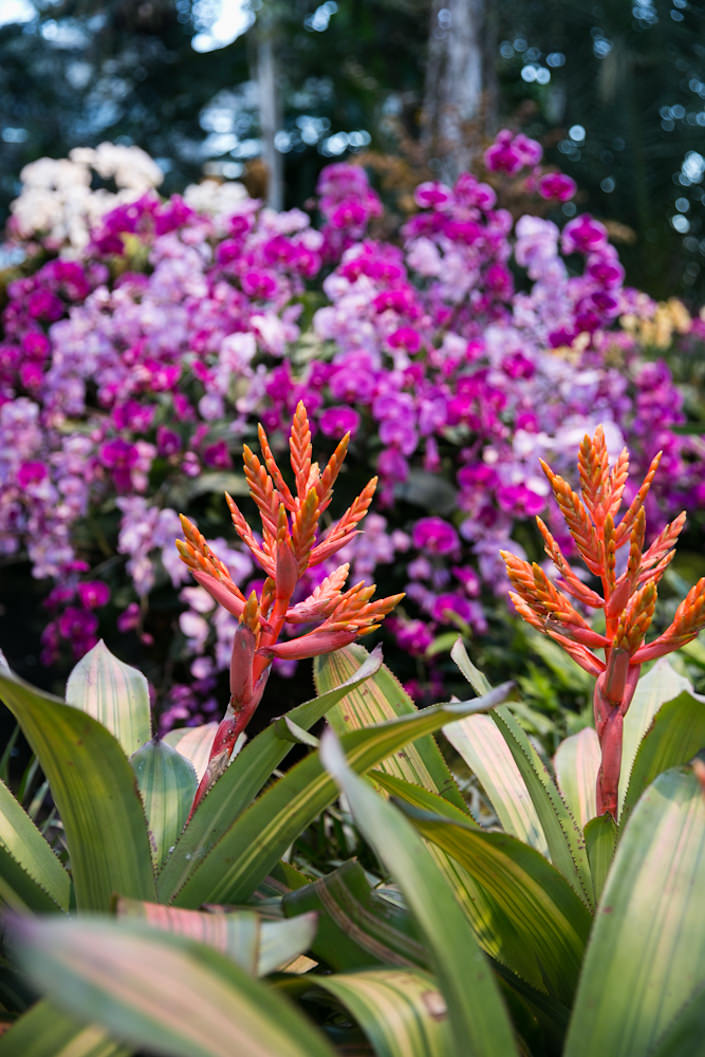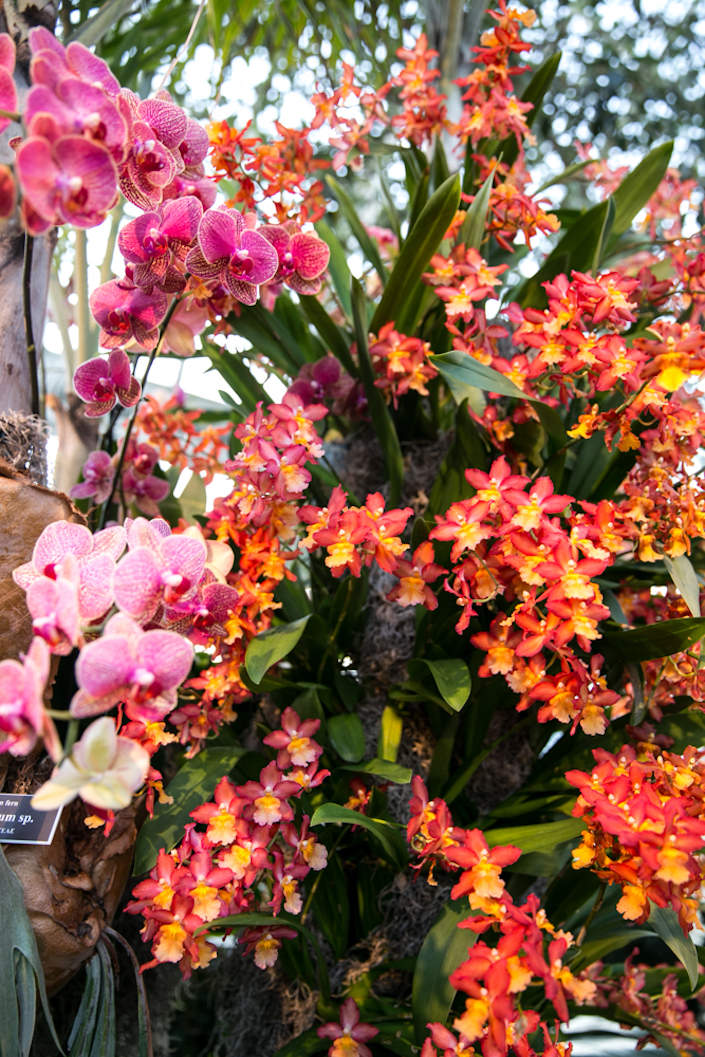 all photos by Stacey Bewkes for Quintessence