Thank you all for the many comments and shares here and across social media for Susanna's and my video visit with Carolyne Roehm. We are so thrilled you enjoyed tagging along. Clearly you, like we, are inspired by her many talents and beautiful home. Our visit was on a sunny (if not sweltering) day in July and while Carolyne's book and photography skills are the ultimate source for Weatherstone magic, I thought you might enjoy some of my many shots of our visit.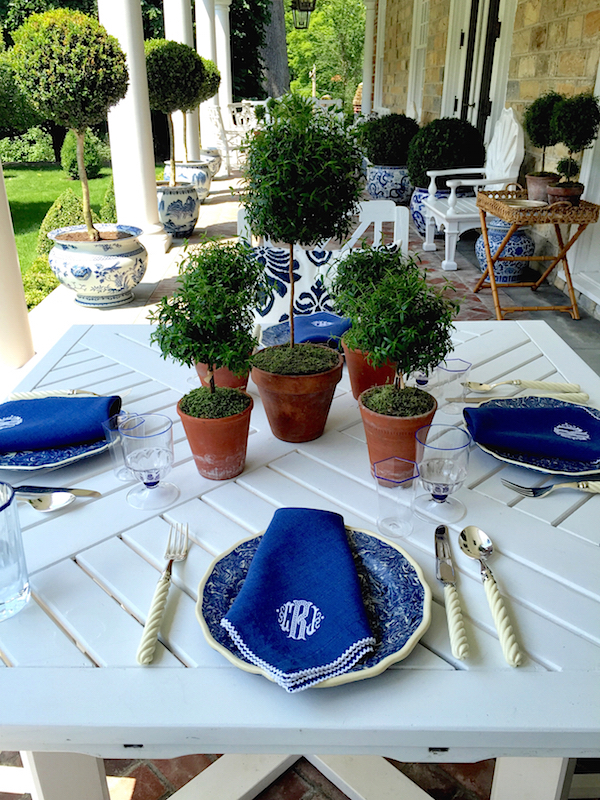 Even a simple lunch chez Weatherstone is set with style. I have long coveted blue aptware and Carolyne's classic set was the perfect vehicle for a delicious light repas.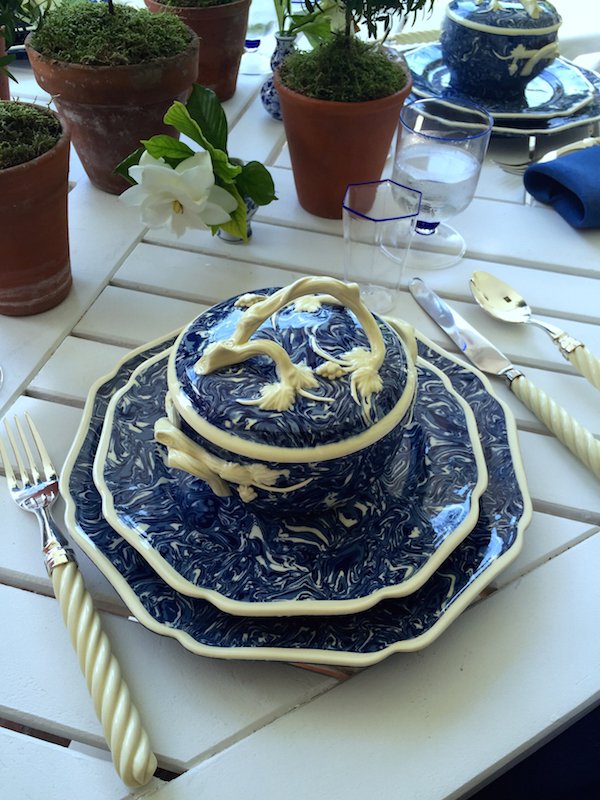 I was immediately smitten with this charming Oscar de la Renta tray and stand when I first spied it at the gift show in February. A pair on Carolyne's terrace are the prettiest and practical addition to her collection of blue and white.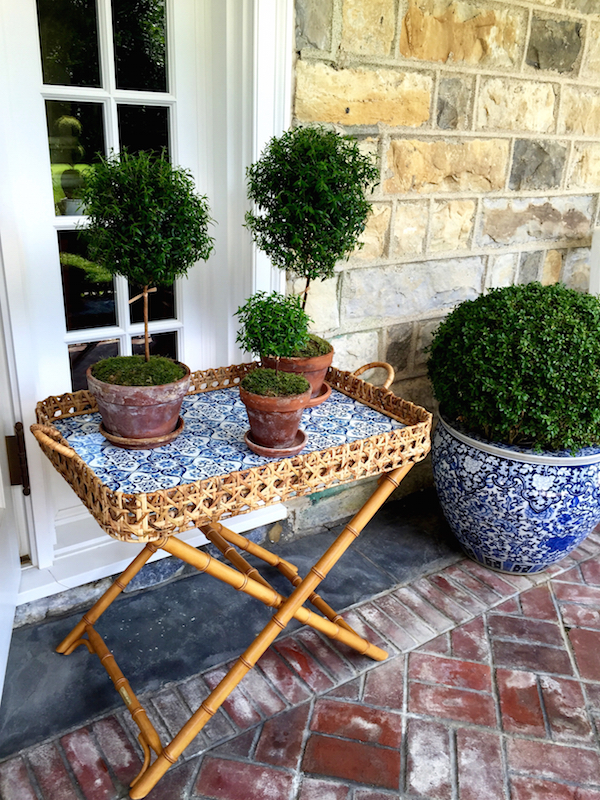 While the old-fashioned greenhouse is now mostly used for storing cold-sensitive clay pots and planters, it is a beautiful structure still used throughout the year, including, as you will see in the book, for the occasional special meal.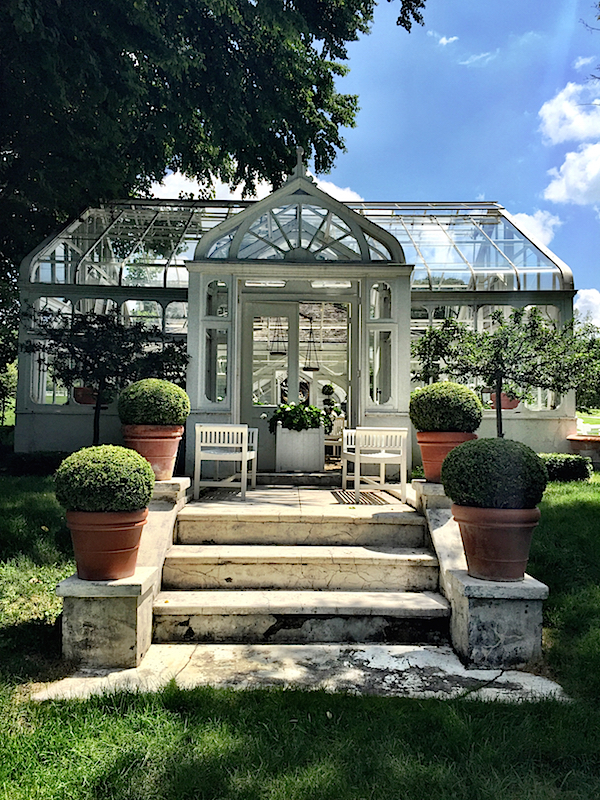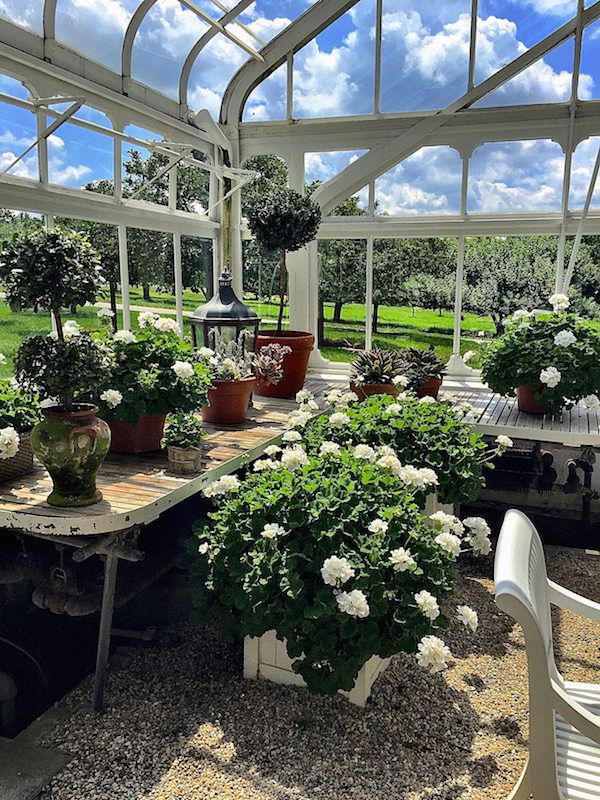 The passage below leads to the attached cottage. As you may remember from the video, it is here that Carolyne keeps her seed catalogues and plans the gardens. To see where the plants truly get their start, you can read about the larger Hoop House in the book.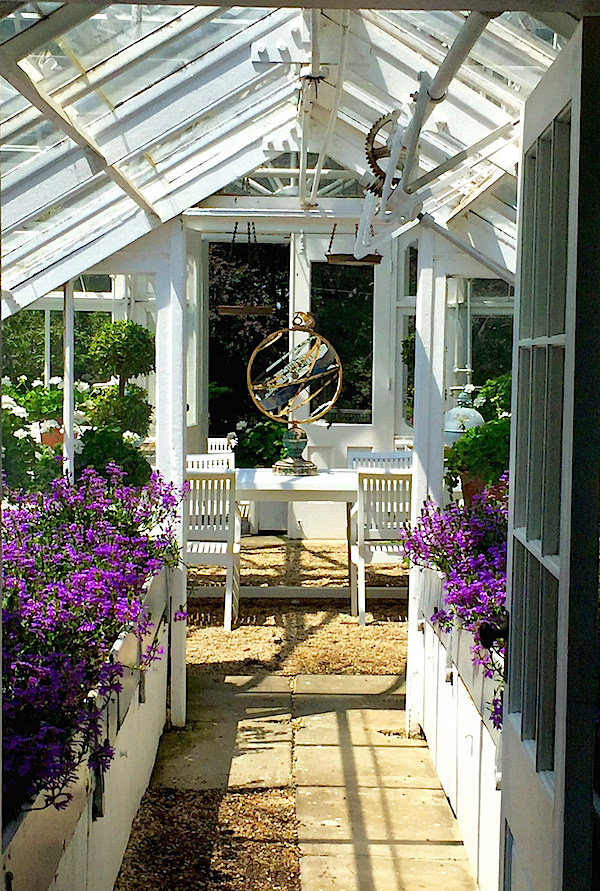 All the architectural elements in the garden at Weatherstone, whether furniture, gates or fences are thoughtful in function and design. Antiques and reproductions mingle effortlessly throughout the property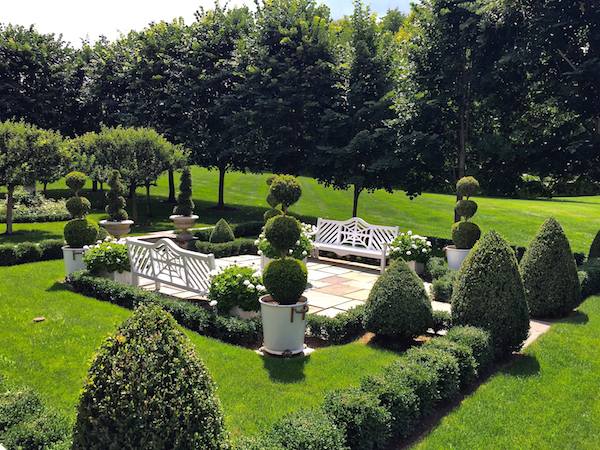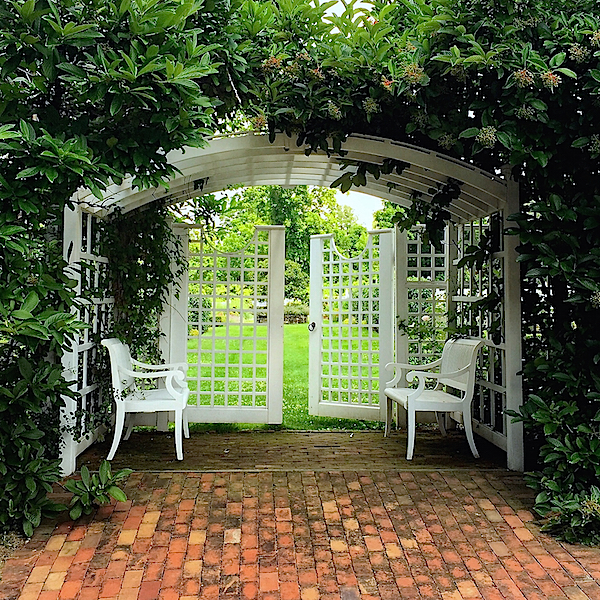 And on such a hot summer day, the pool was particularly enjoyed by Carolyne's beloved fur-coated friends.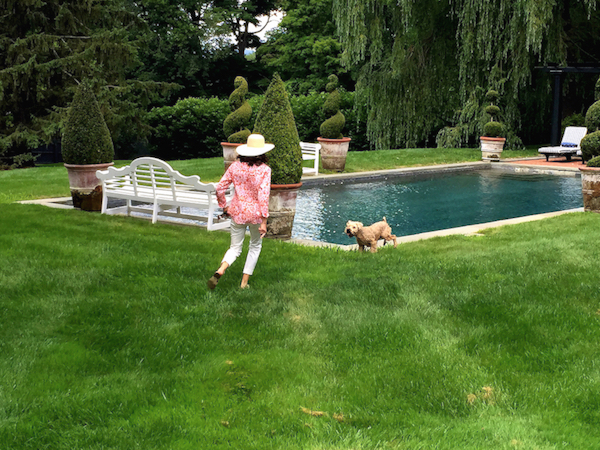 While the focus of our visit was celebrating At Home in the Garden, we did take a quick peek inside. Last time Susanna and I were here, shooting our fun dog video, Carolyne was just hanging these magnificent chandeliers, which keep the feeling light and airy with delightful detail.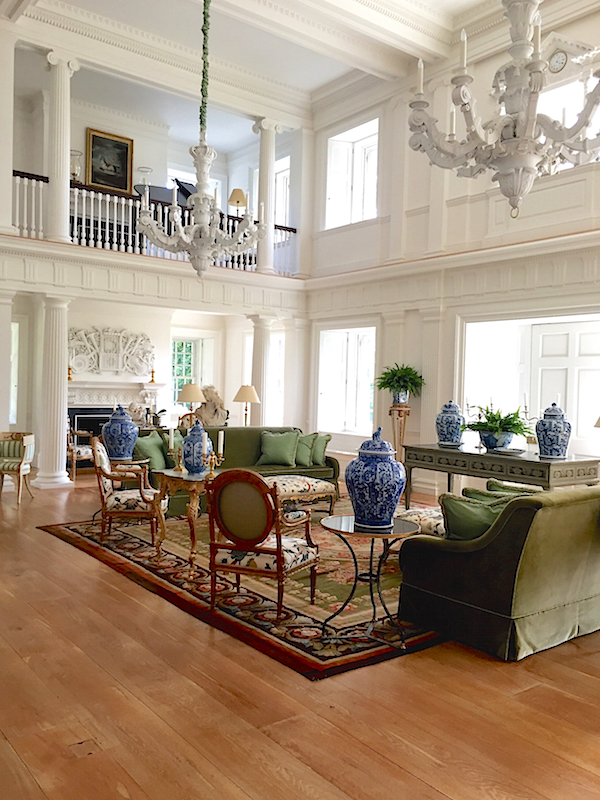 Her studio library is a more casual study in blue and white, which in colder months, gets seasonally dressed for the brisk Connecticut winter. You can read about the transformation of the room on Carolyne's blog here.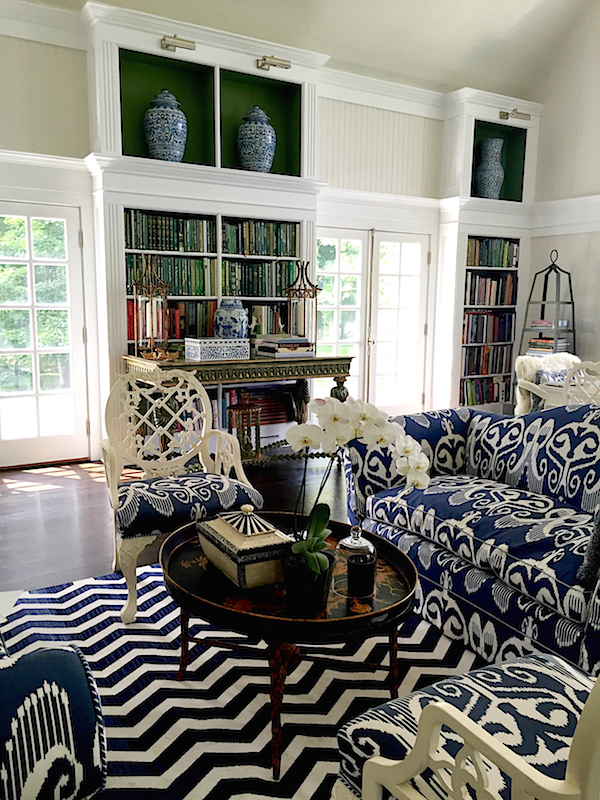 It is here that she works on her latest passion – the spectacular (and large) nature-inspired watercolors you saw in the video which are interspersed throughout the book.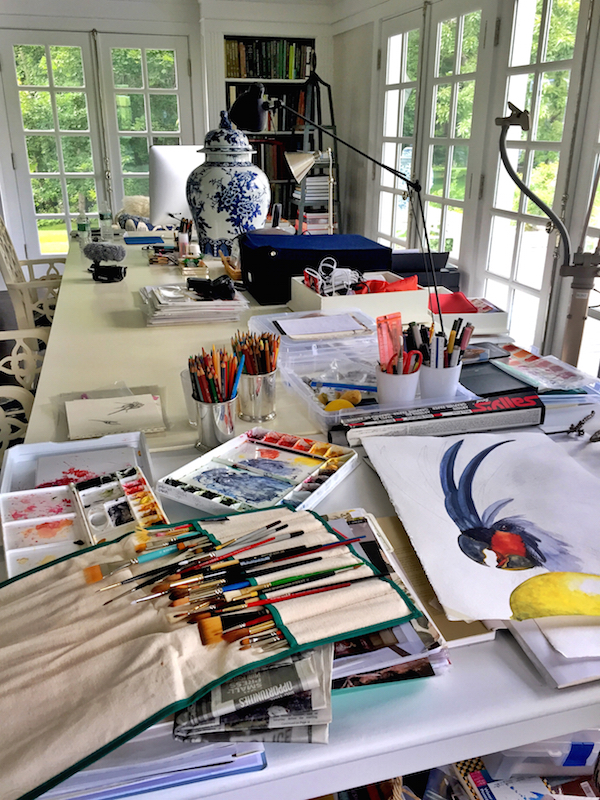 Thank you again to Carolyne for such an inspiring day. I am delighted to know that I can now revisit any time with a look through her book and a vicarious video visit.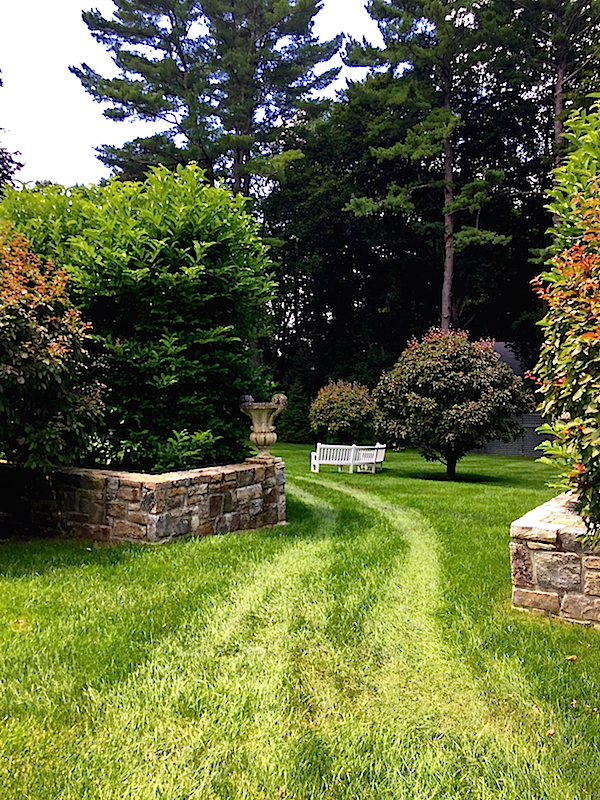 all photos by Quintessence