With a little Thomas Wolfe pulsing through their piping, Anthony Lawrence proves that you can indeed go home again. The esteemed custom upholstery, furniture and curtain workroom began in a small space in Greenwich, Connecticut in 1976. After building a well respected business that grew to include many of the top names in the design industry, Anthony Lawrence moved their workroom to New York City on West 23rd Street. During this time, they acquired the acclaimed Belfair Drapery company, becoming Anthony Lawrence – Belfair. Fast forward to 2012, and a booming business had them yet again seeking a larger space which they secured in Long Island City. This enormous 60,000 square foot space serves as a state-of-the-art manufacturing facility with a 10,000 sq. ft. showroom, an expansive upholstery workroom, curtain workroom, cabinetry shop, and furniture finishing shop.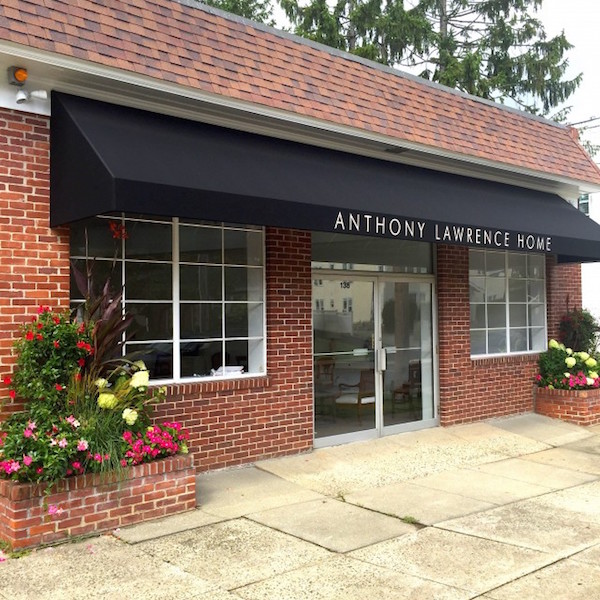 Here third generation President of the firm, Joe Calagna oversees the creation of all the couture custom pieces for which they are known. Artistic excellence, the highest quality handmade craftsmanship and traditional artisanal methods account for the return of their loyal and discerning designer clientele time and again. And now the next phase of ALB begins, back to their roots in the same, now newly renovated space in Greenwich that witnessed the original establishment of the firm. As a local, I am thrilled that this week marked the opening of Anthony Lawrence Home, a luxury design studio that includes not only their signature custom upholstery, but case goods, custom cabinetry, antiques, and accessories sourced by Joe's wife Amy and daughter Jackie.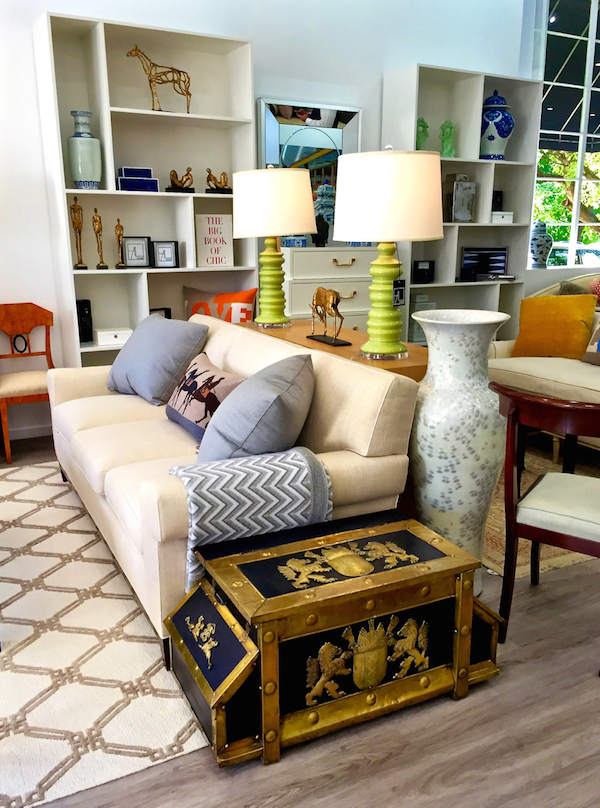 I stopped by earlier this week to have a peek. In the light filled 2,000 square foot space are upholstered pieces that can be purchased off the floor or can serve as models for custom pieces to be made. The beautiful sofa above and below shows the meticulous workmanship for which Joe and his staff are known.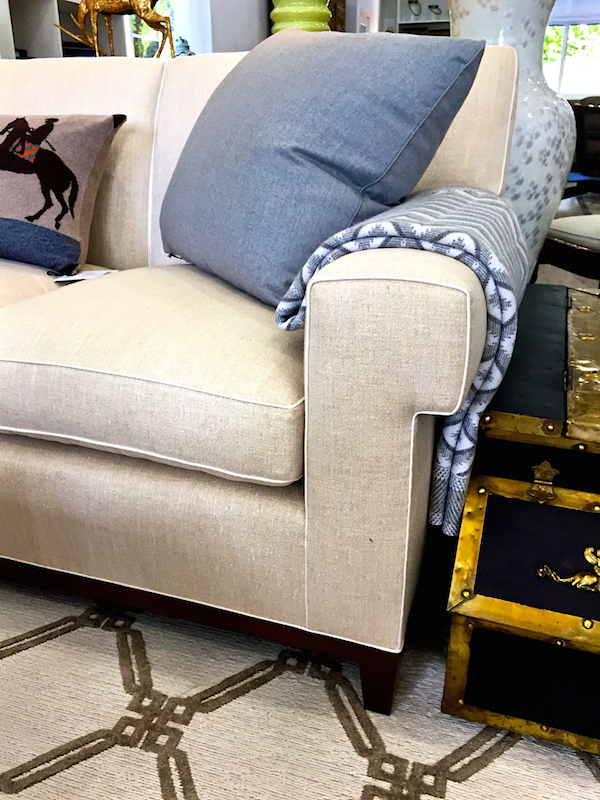 A Jansen style sofa has beautiful details that can be customized or bought as is. And not only are the upholstered pieces beautiful but sit superbly with perfectly pitched backs, sink in soft yet resilient cushions and just the right depth – I sat in every one.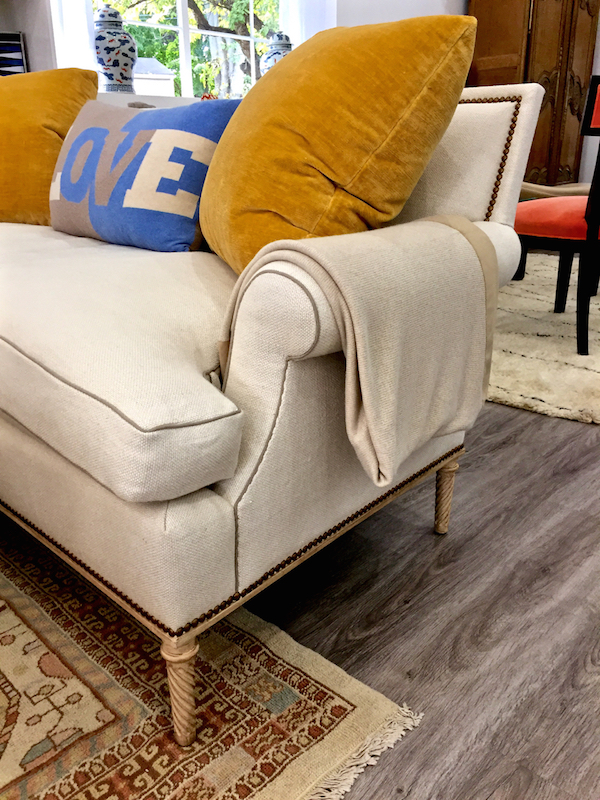 Fun decorative accessories such as pillows and throws from Rani Arabella and a wide range of Bungalow 5 pieces augment a lifestyle collection of furnishings.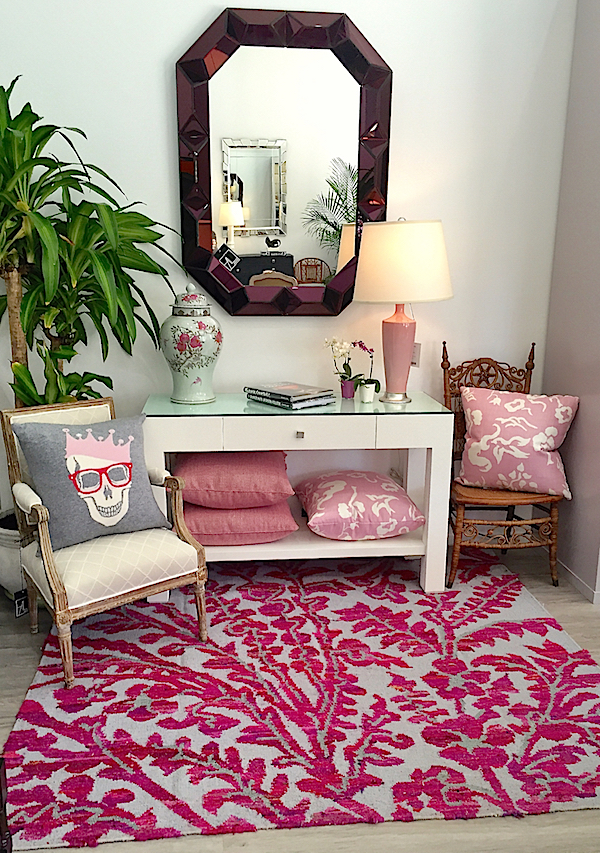 Select antique pieces are sprinkled throughout such as this charming fauteuil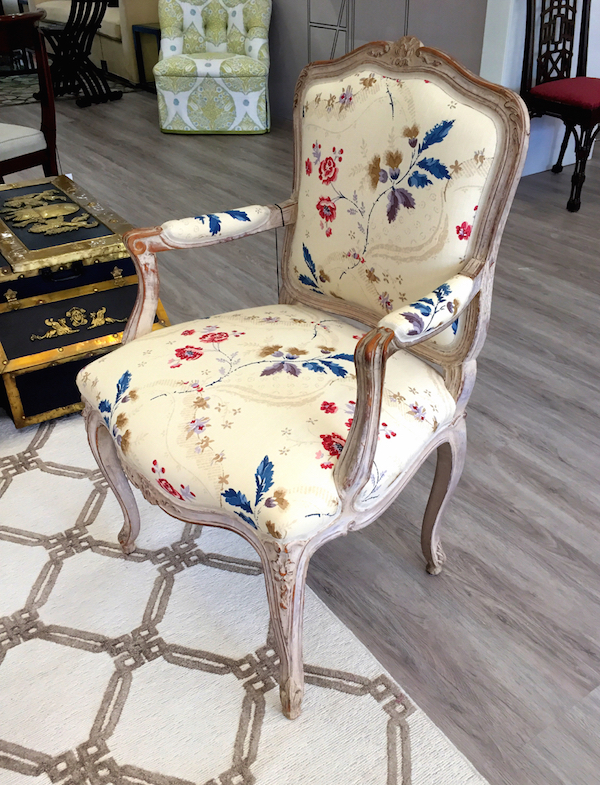 and boho chic Moroccan chairs.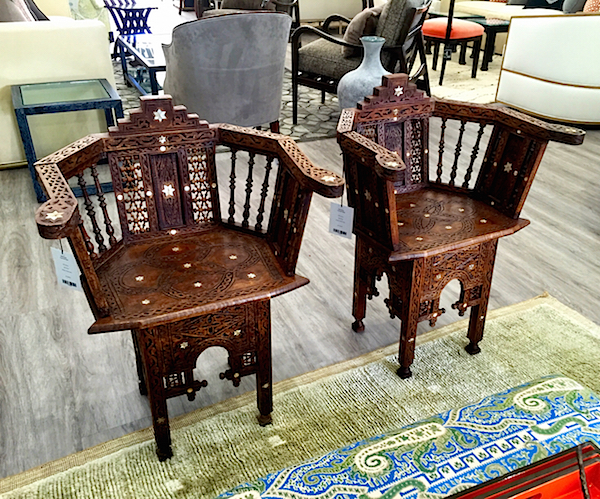 The store includes the new ALB range of outdoor furniture, crafted from sustainable eucalyptus. Of course it's handsome enough to reside inside, particularly appropriate for high traffic areas such as family rooms.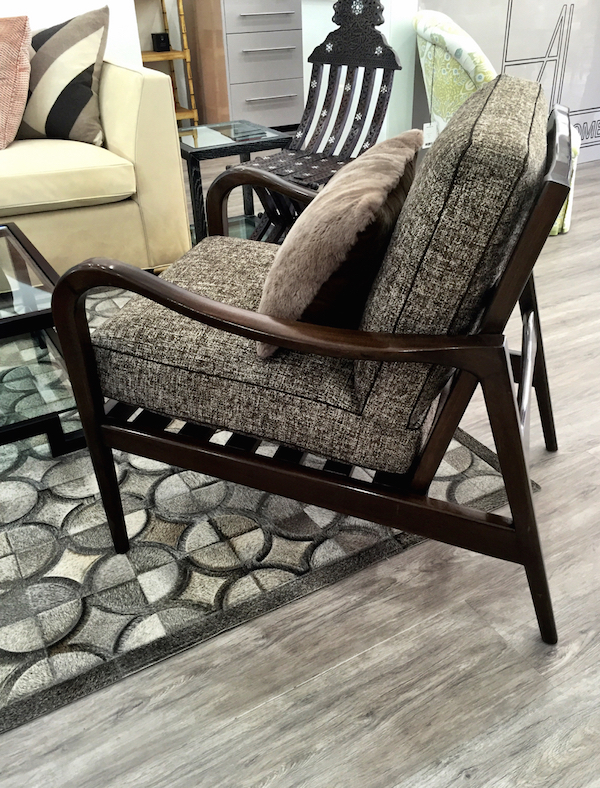 The new Anthony side table, with its subtle Ming style legs, is available in oak, mahogany, and black satin finish. It can be ordered with leather, silver leaf, or gold leaf for the inserts and can have a glass overlay for those who want a truly indelible surface.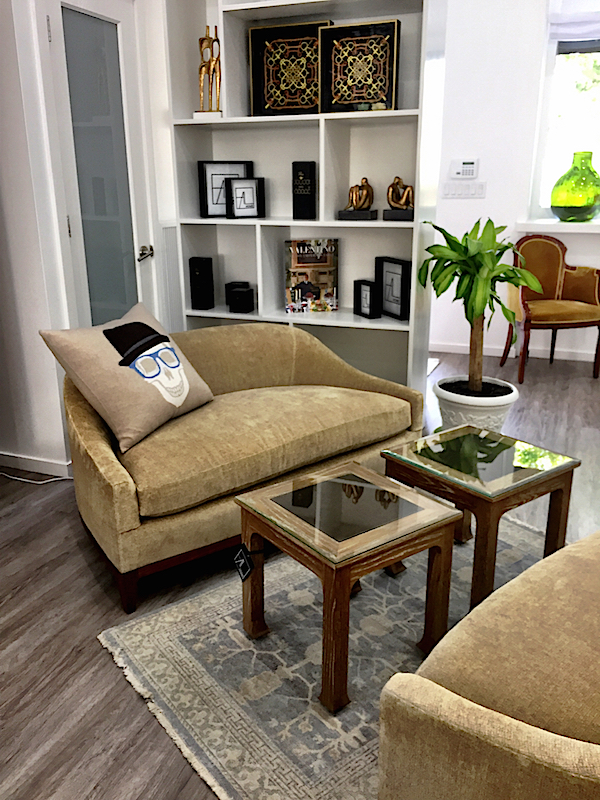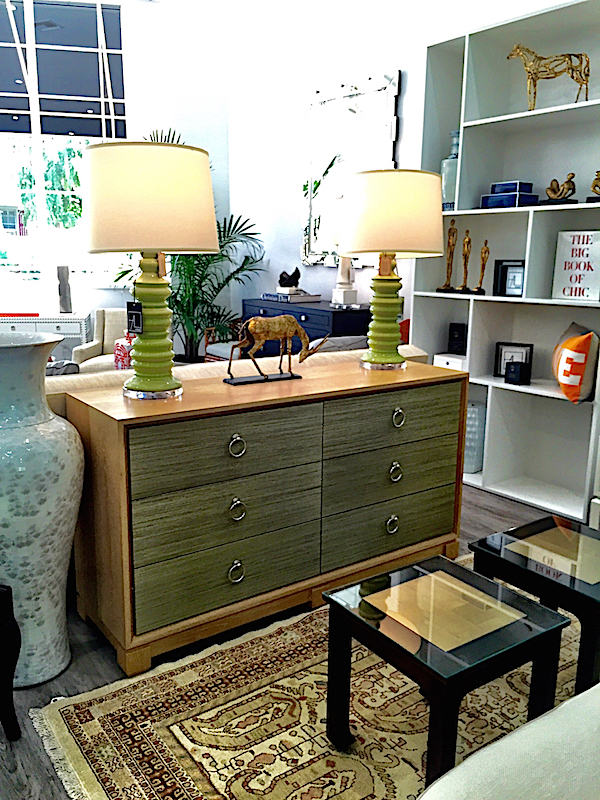 The shop is also introducing a new range of rugs.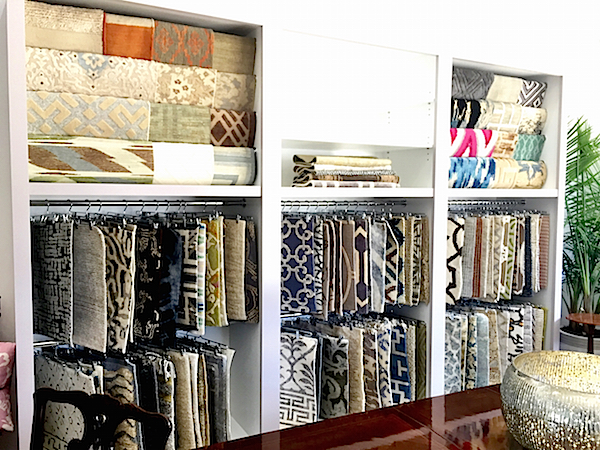 There are many nooks and crannies to explore where you might find a chic étagere filled with Fleur home fragrances,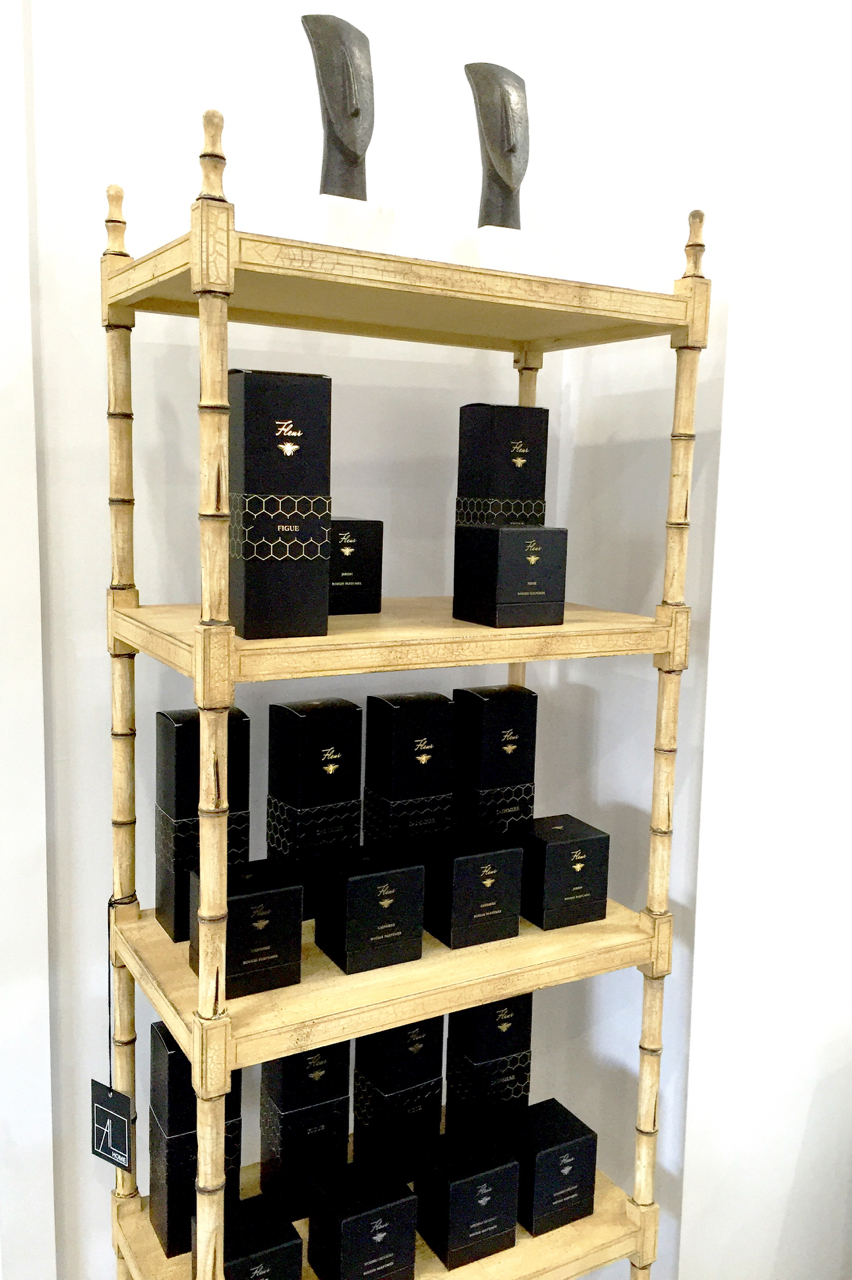 a 70s inspired organic leather lounger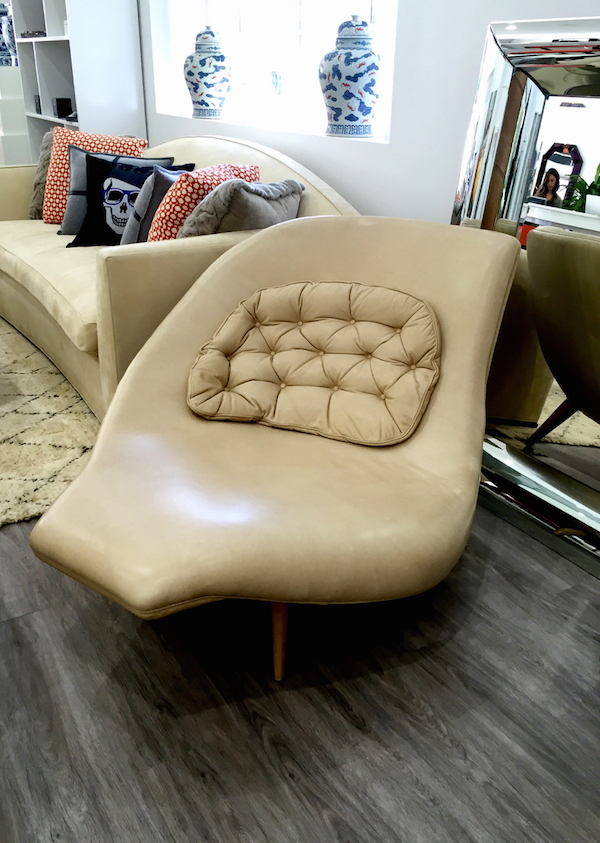 the most comfortable boudoir style chair in a stylish Galbraith & Paul pattern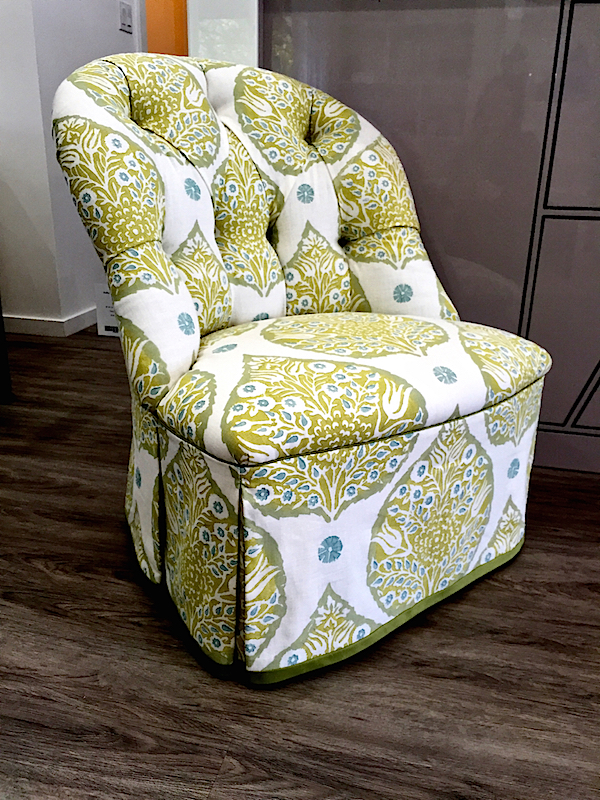 or a yacht inspired swivel chair with sleek and elegant lines.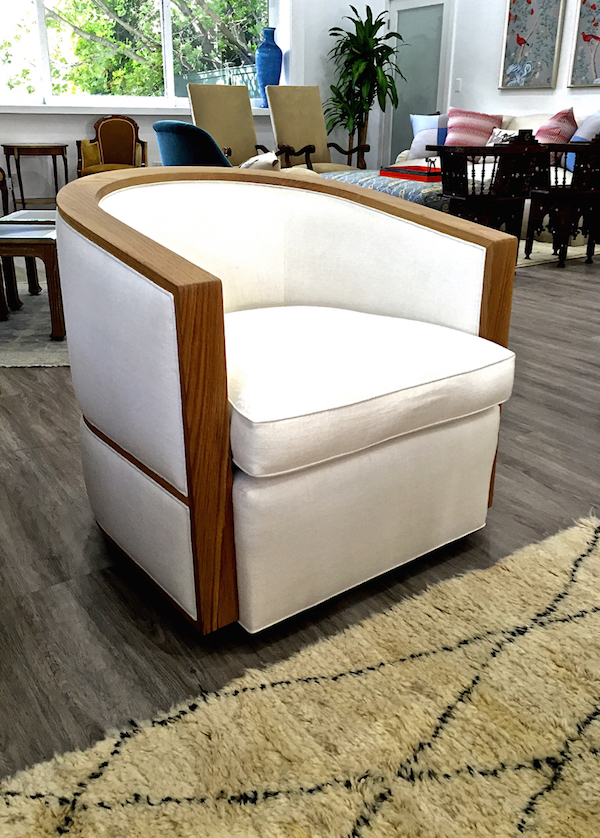 I am delighted to welcome a full service workroom of such high caliber to the area. Whether you luck out and find just the right piece off the floor, are looking to accessorize with lamps, soft or case goods or need expert help in customizing upholstery or curtains for your home, Anthony Lawrence Home is a wonderful new local Connecticut source.