This year's DIFFA Dining by Design was held at Pier 92, a short yet brisk walk from the AD Home Show at Pier 94, allowing for more participants and a more spacious venue. There were many creative and beautiful tables this year that I will be sharing with you very soon, but as it has been an exceptionally busy week both out and about as well as behind the scenes, I will whet your appetite with just one. I was lucky enough to sit with the New York Design Center at their spectacular table designed by the talented Lydia Marks and Lisa Frantz of Marks & Frantz Design.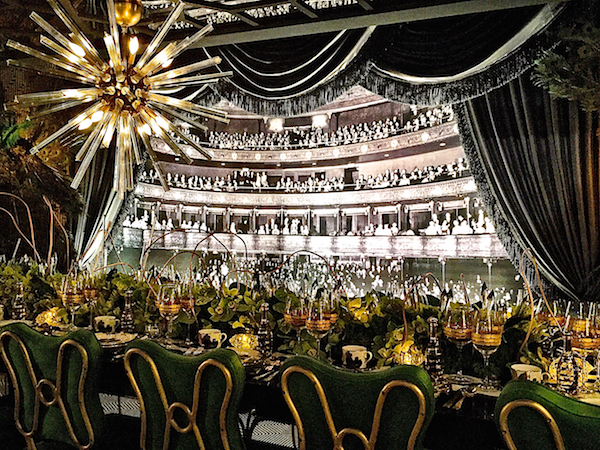 Inspired by the Golden Age of Hollywood, the designers created a glamorous stage vignette that was festive and fabulous. With such a fully realized environment, it shouldn't surprise you to learn that they were the team behind the stylish settings featured in such films as Sex and the City and The Devil Wears Prada.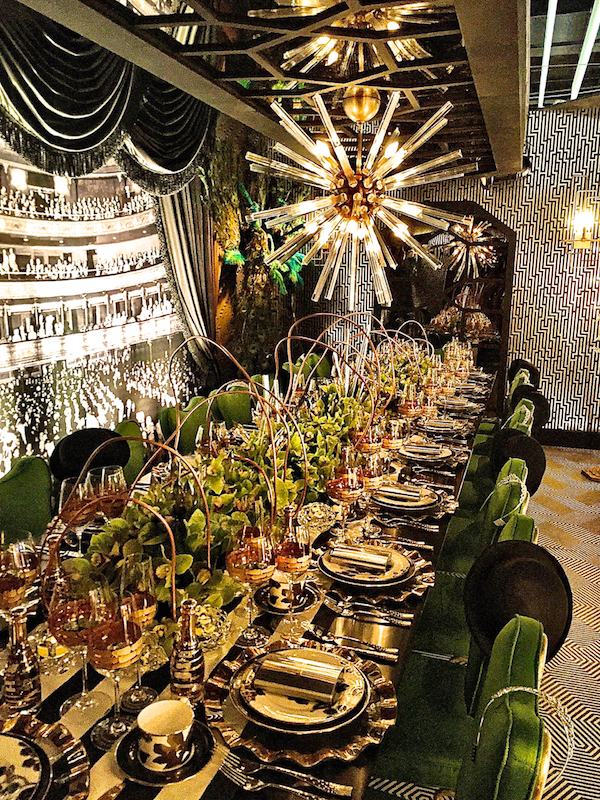 With their signature use of pattern scale and color, the space was rich in detail that echoed the past but was firmly planted in the present. Against an enlarged print of the old Metropolitan Opera House, created by Drop Shop, Arterior's dazzling Hanley Large Chandelier paired the evocative elegance of old and new. Celerie Kemble's retro chic Cassandra Occasional Chair for Henredon set the lush green palette dressed in Kravet's Bengal Silk in Emerald. Timeless black and white graphics continued the visual interest on walls and floor with GP & J Baker's Fretwork wallpaper (Lee Jofa) and Cole and Son's Labyrinth paper on the floor.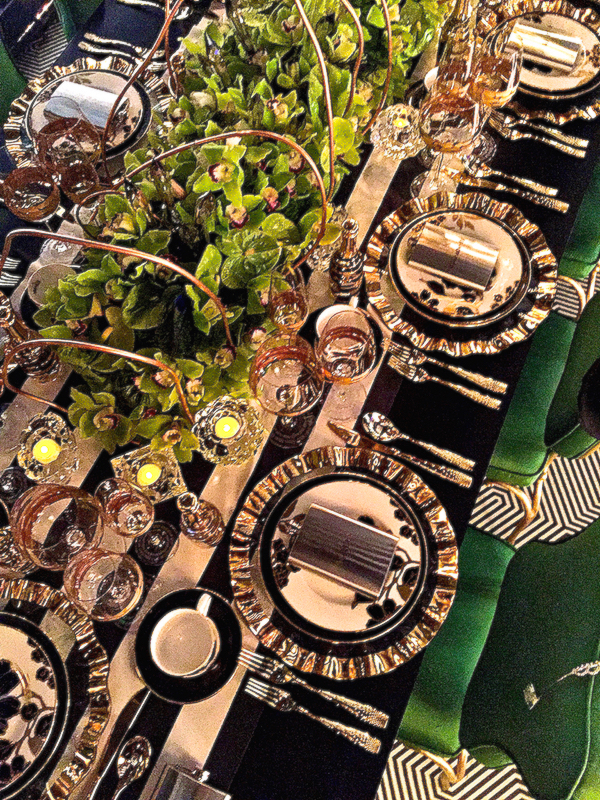 All furnishings, including the richly appointed tabletop were sourced from the NYDC. Diane von Furstenberg's Mini Deck stripes segued the pattern to the table.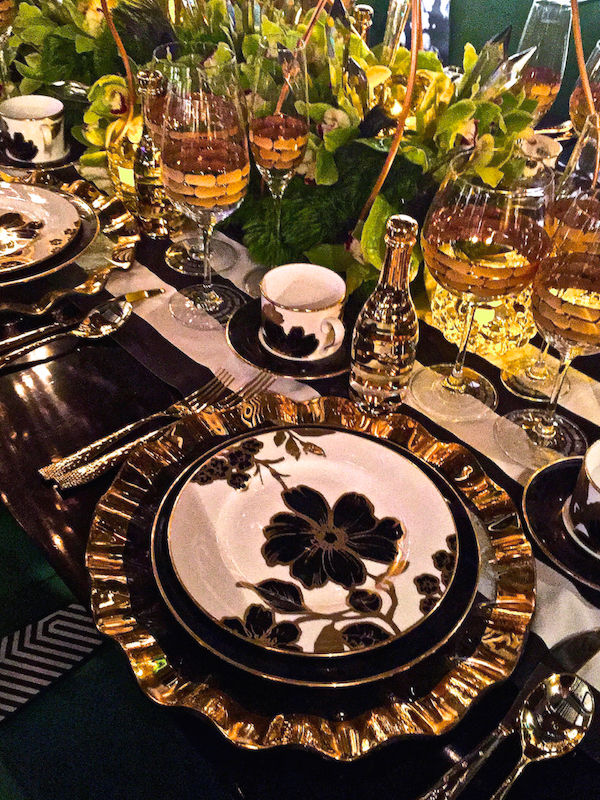 The Deco inspired floral Lenox Minstrel Gold Dinnerware, Annieglass Ruffle chargers, Nambe flatware and Michael Wainwright Truro stemware were all sourced through Richard Cohen Collection in the center. It's truly one stop shopping!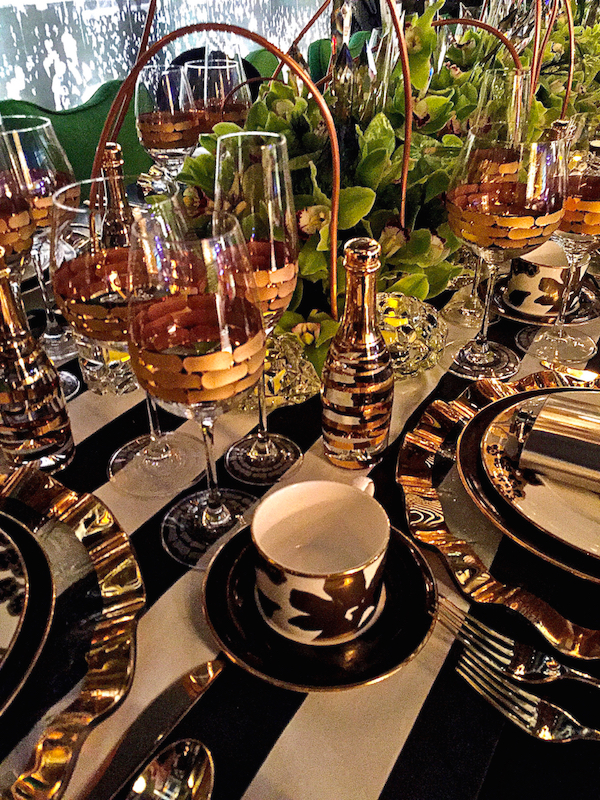 With a great mix of guests and and festive atmosphere, it was a wonderful evening celebrating the successful and meaningful work of DIFFA. Congratulations to Marks and Frantz on such an amazing table and thank you to New York Design Center for including me!