With a love of timeless style from fashion to film, a deep knowledge of design and decorative arts and an uncanny ability to mix high and low with aplomb, Miles Redd is a designer whose rooms glow with glamour and creativity. And no matter the style, his sophisticated take on how to live is infused with a joy and often whimsy that is distinctively his. Tag along with me and Susanna as we visit Miles in his chic NYC townhouse and stylish new Chelsea office.
Miles is a great example of maximalist decorating brimming with inventiveness and personality. Always looking back to move forward, he has the knack of knowing how to combine colors, scale and unlikely elements to the greatest effect. In his own home, inventive touches show just how how current timeless glamour can be.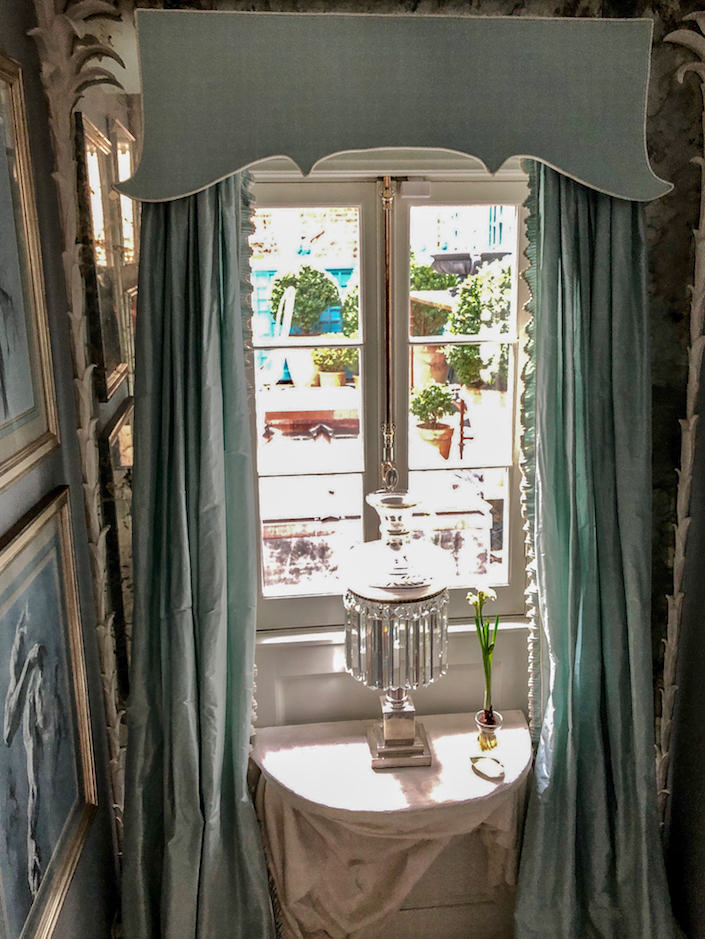 And in Miles' world every surface is considered and no door goes unloved – a signature touch.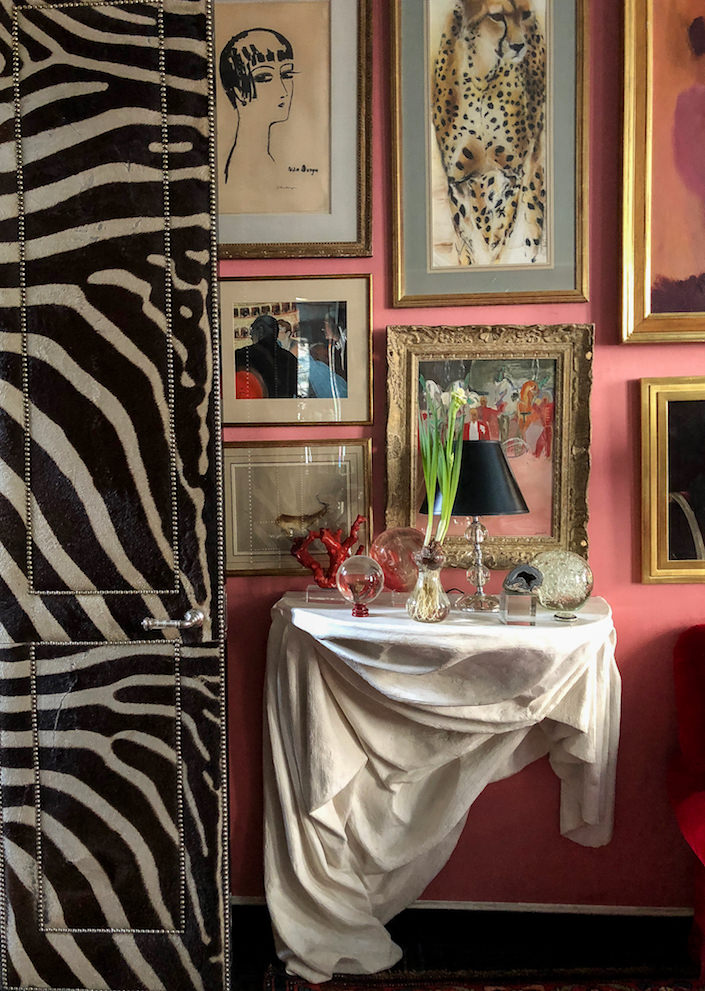 Layers of art, accessories and thoughtful details are what distinguish Miles' work with the perfect ying/yang of elegant femininity and bold masculine strokes.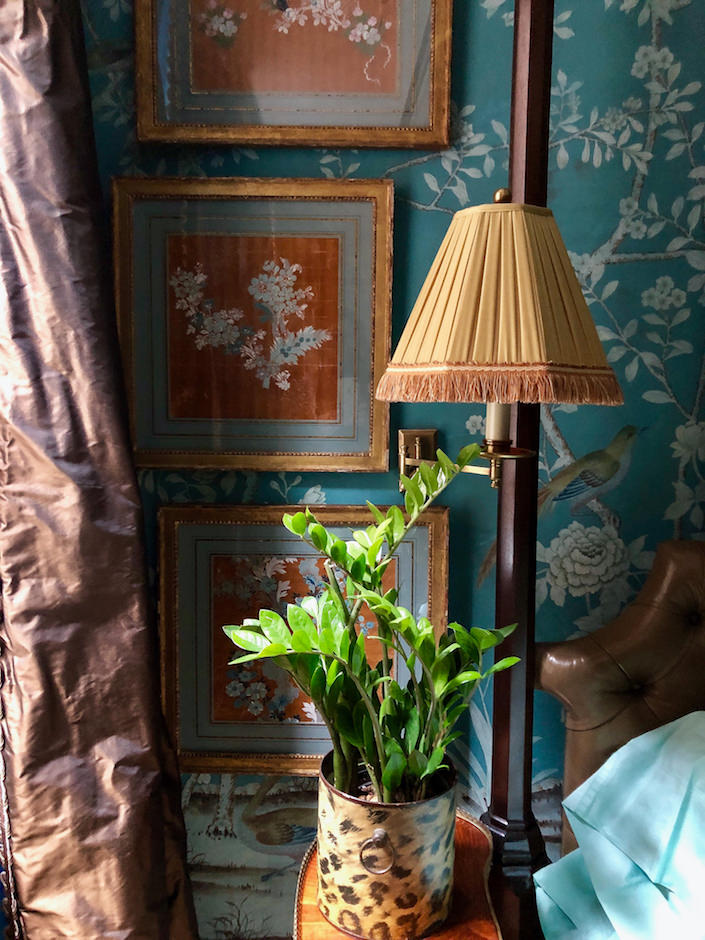 And it's the same with his collection of fabrics, wallpaper and trims for Schumacher – our wonderful video sponsor. The first editor to feature Miles' work, Dara Caponigro and Miles have had a long and productive history. And on the second day of her job as Creative Director of Schumacher, Dara called Miles to ask him to create a line for them. Happily he agreed and the collection is, not surprisingly, a vibrant and vivacious creative collaboration between two innovative and creative forces in design.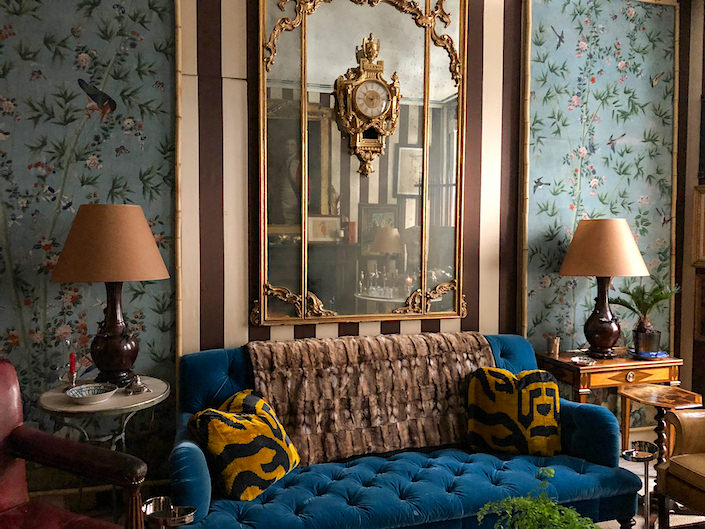 From an exuburant chintz like Brighton Pavillion, as seen in Miles' living room, above, to the graphic cut velvet Wave in black and white, below, there is a eclectic range to suit a wide variety of applications. As Miles explained in the Schumacher Bulletin (be sure you're on the list for this as well as their stylish newsletter), "I've always been drawn to the graphic, but graphic doesn't sing unless you have something organic next to it. It's the tension of the two elements that makes decorating exciting."
photo courtesy of Schumacher
So thank you Miles, we are thrilled to be able to share your exceptional talent and joie de vivre both at home and in your chic office!!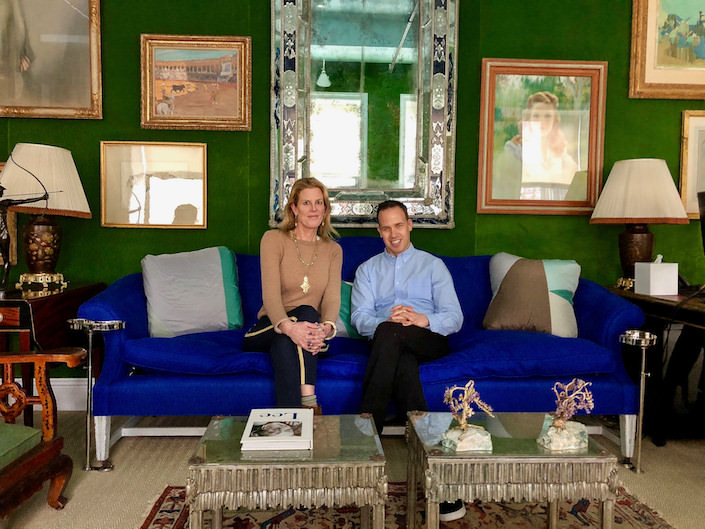 all photos unless otherwise specified by Stacey Bewkes for Quintessence