World travelers, collectors and sophisticated shopkeepers, Jamie Creel and Marco Scarani, the duo behind the chic NYC design destination Creel and Gow, were instantly smitten by Tangier, the magical North African port city that has seduced generations of writers, artists and designers. After years of visiting friend and world renowned interior designer Charles Sevigny at his historic Moroccan home, Dar Zero, they purchased the house with the unique arrangement that Charles stay on for his lifetime – he passed away last year at 101. Please join me and Susanna for a special visit with Jamie and Marco in their stylish Tangerine home.
At one of the highest points in the Casbah, the historic center of Tangier, Dar Zero occupies a unique spot in the city's history. Next door to the 16th century York Castle, it was owned and renovated in the 1960's by Charles and his partner Yves Vidal, creative director of Knoll International.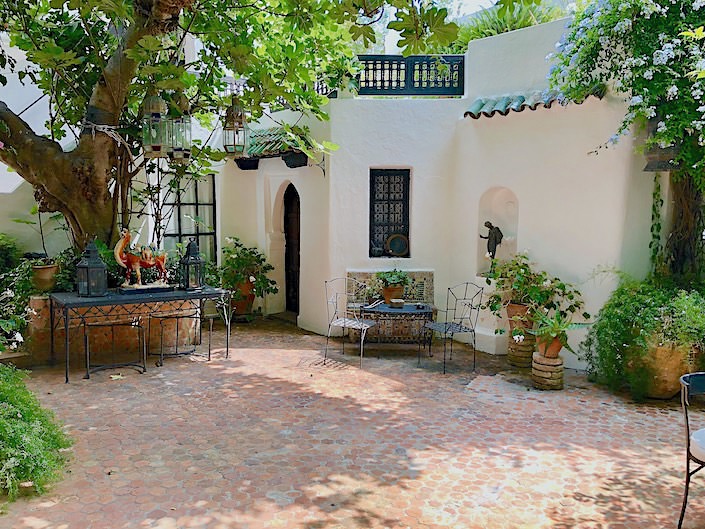 The original structure, including the enchanting courtyard, above, with its ancient fig tree, and much of the furnishings, remain, such as the red lattice chairs of Charles' design, below. The second shot shows them surrounding a Knoll Saarinen table in the breakfast area.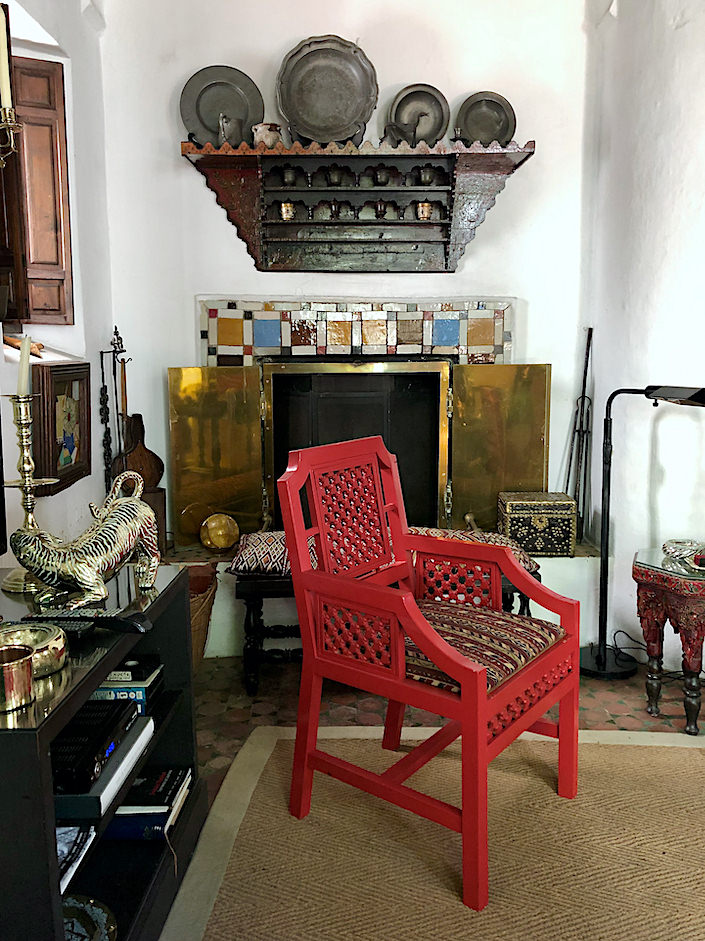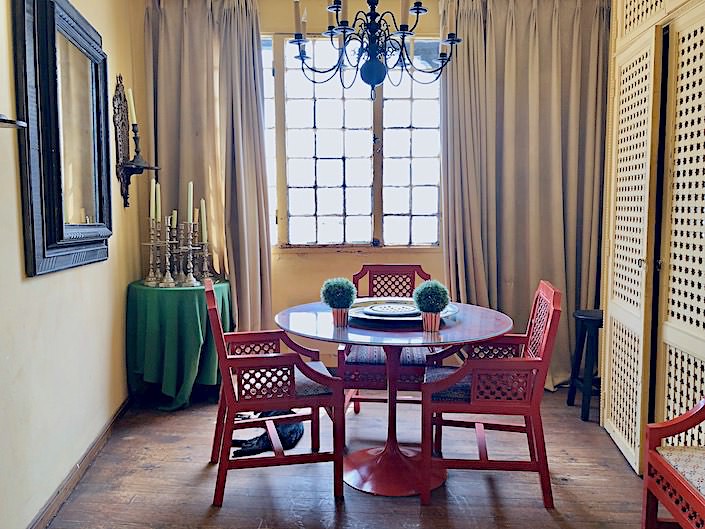 Over the years, Jamie and Marco have made sensitive renovations and additions that echo Charles' understated sophistication and homage to Moroccan craftsmanship and style. The recently expanded rooftop looks both back over the house and rooftops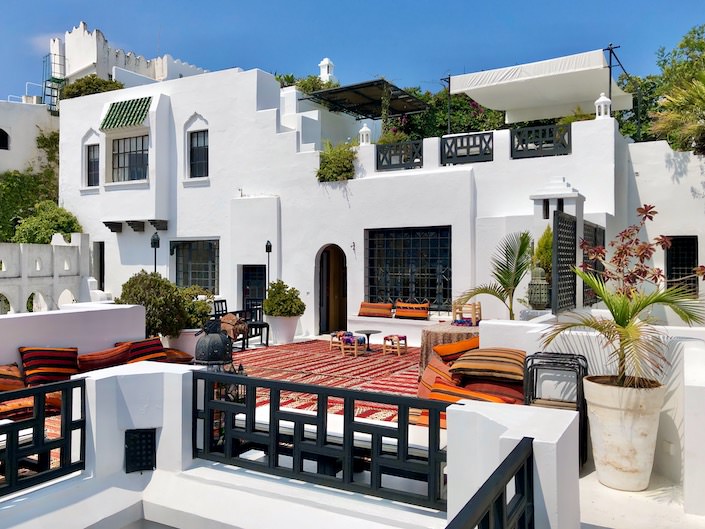 and out over the Strait of Gibaltrar, emphasizing Tangier's waterfront appeal, with access to both the Mediterranean and Atlantic.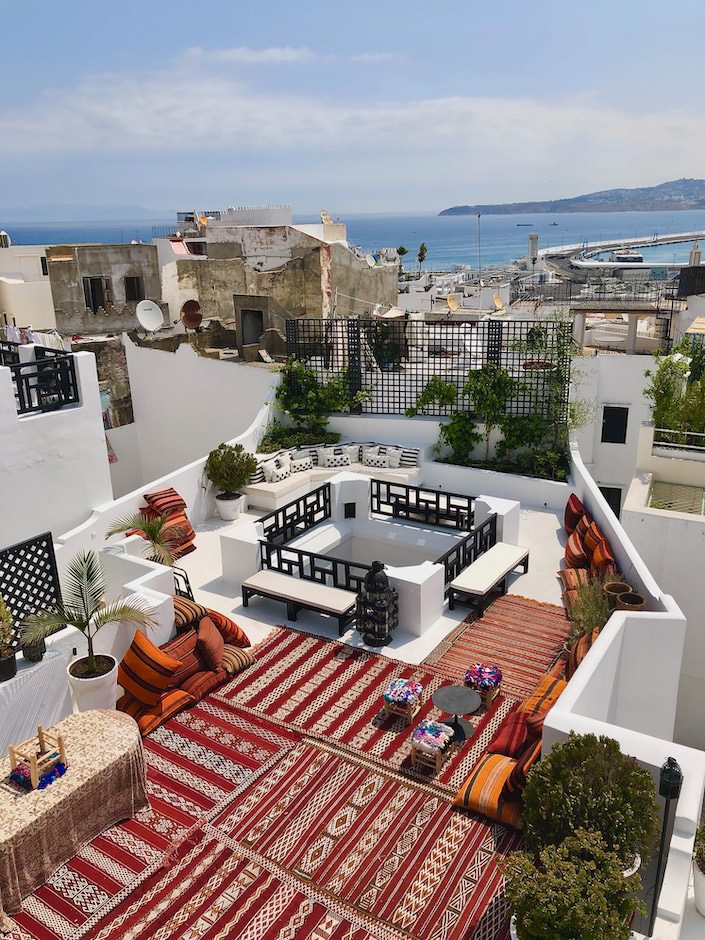 Annexing a house next door, Marco created the cozy new downstairs room integrating Moroccan finds and textiles primarily from friend Lisa Fine.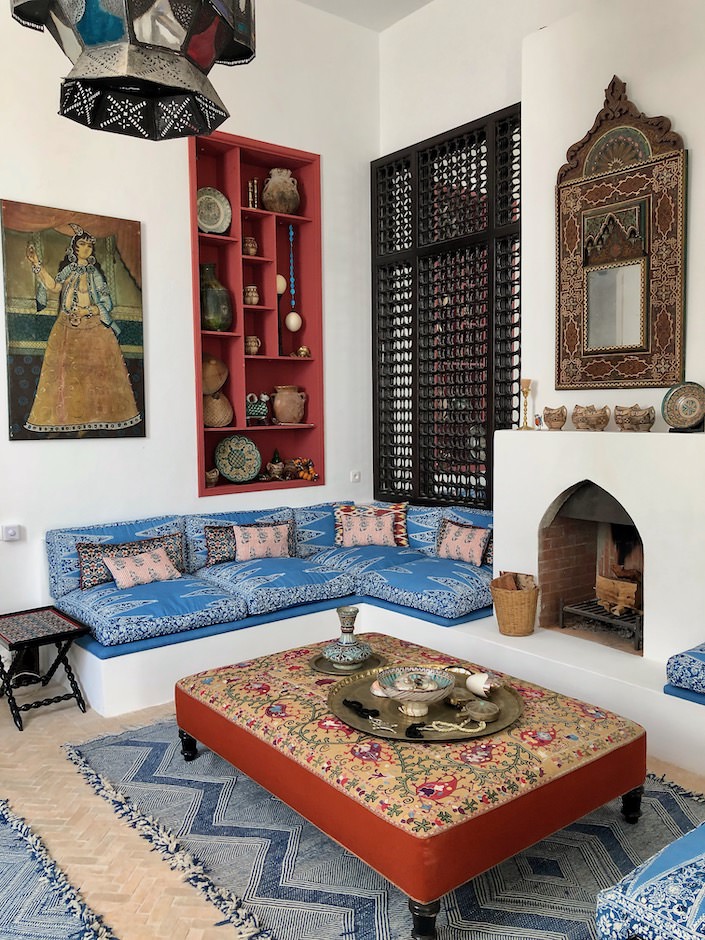 They most recently added a garden room beyond, open to the roof, for the ability to entertain al fresco during the often windy evenings.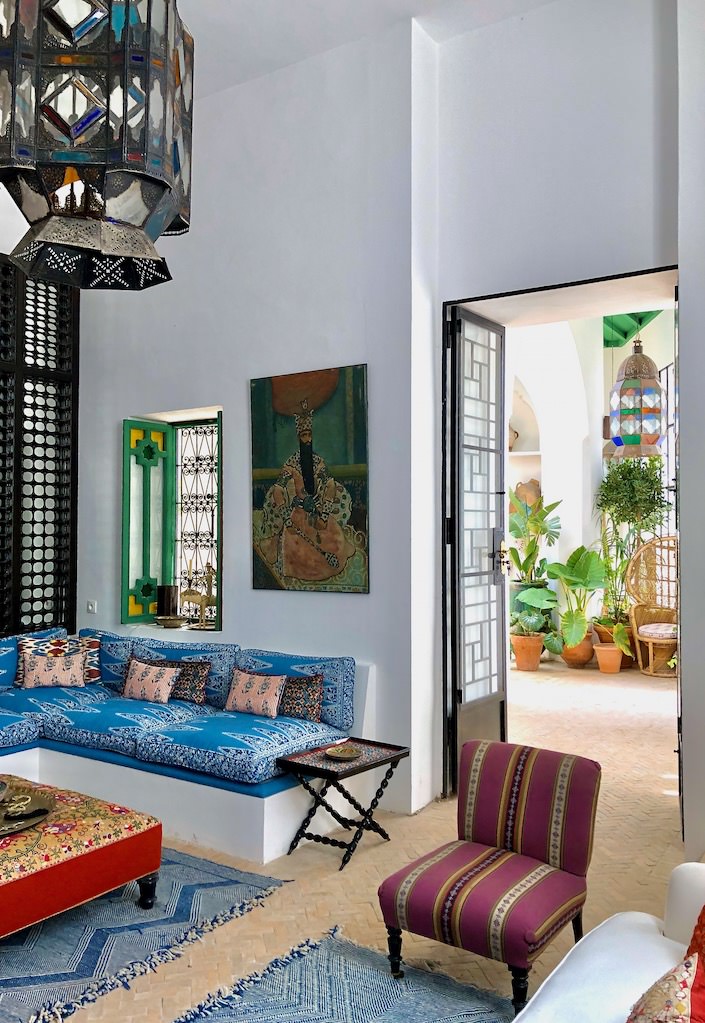 Marco worked with local craftsmen to achieve a seamless transition between old and new. You can also see more of Dar Zero in Nicolo Castellini Baldissera's wonderful tome Inside Tangier.
all photos above by Stacey Bewkes for Quintessence
Much of Dar Zero reflects the aesthetic sensibilities found in the duo's New York City shop Creel and Gow, which we are proud to have as our video sponsor.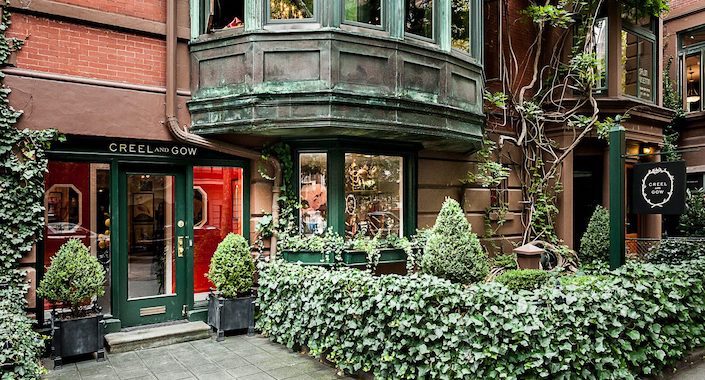 On a lovely leafy block on Manhattan's upper east side, this jewel box of a boutique celebrates the power of nature in the decorative arts. Like a cabinet of curiosities, Jamie and Marco delight in traveling the world sourcing unique finds for their devoted fans.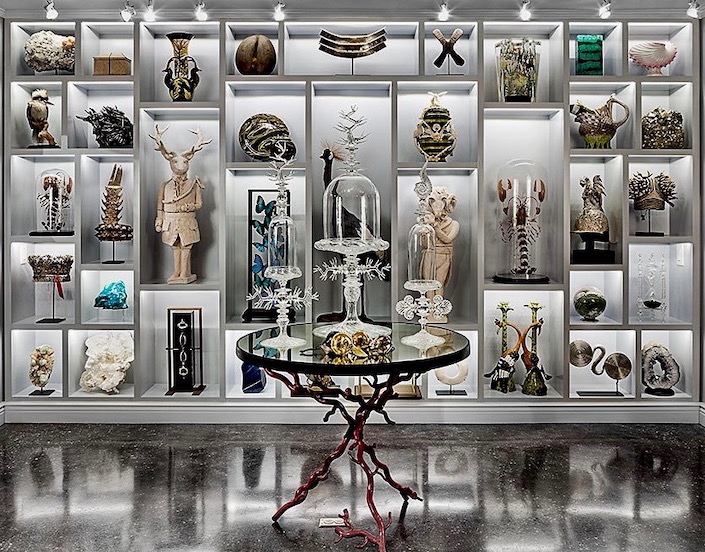 From rare minerals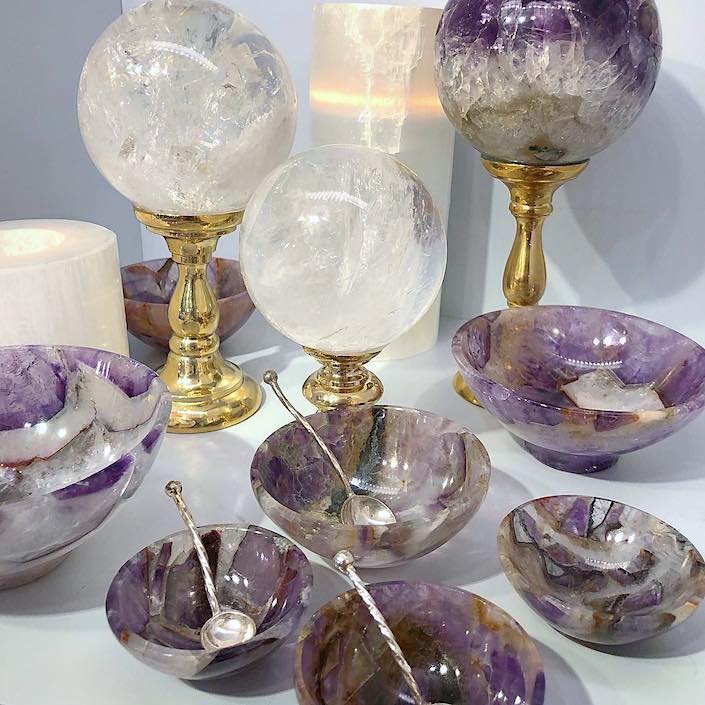 to coral, taxidermy (responsibly sourced), unusual decorative decorative objects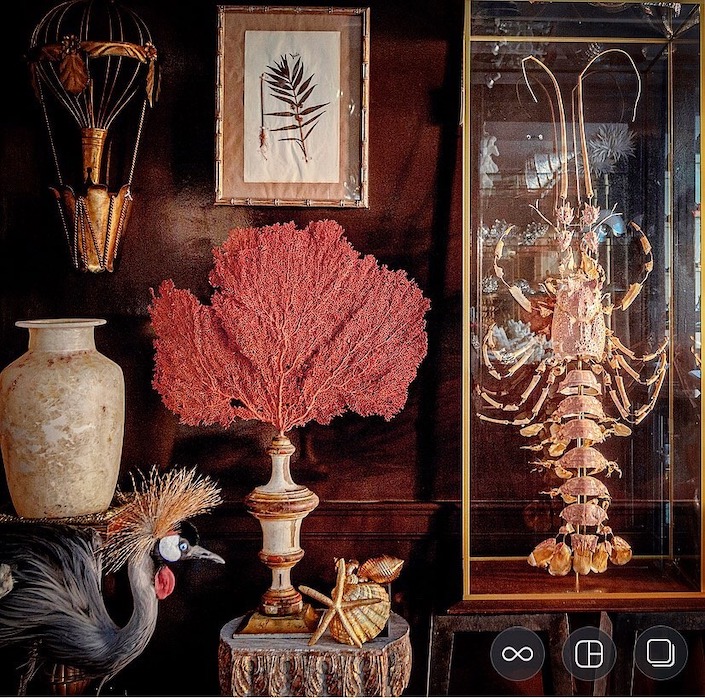 tabletop,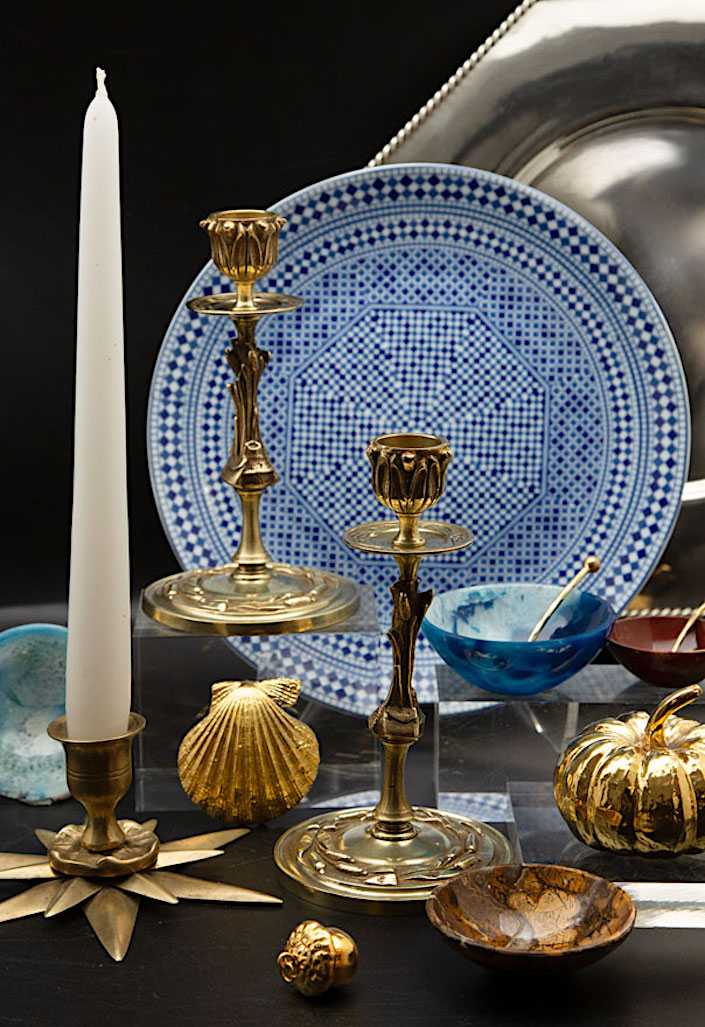 jewelry, art, decor and much more, always presented in the most marvelous window displays by Marco who serves at creative director.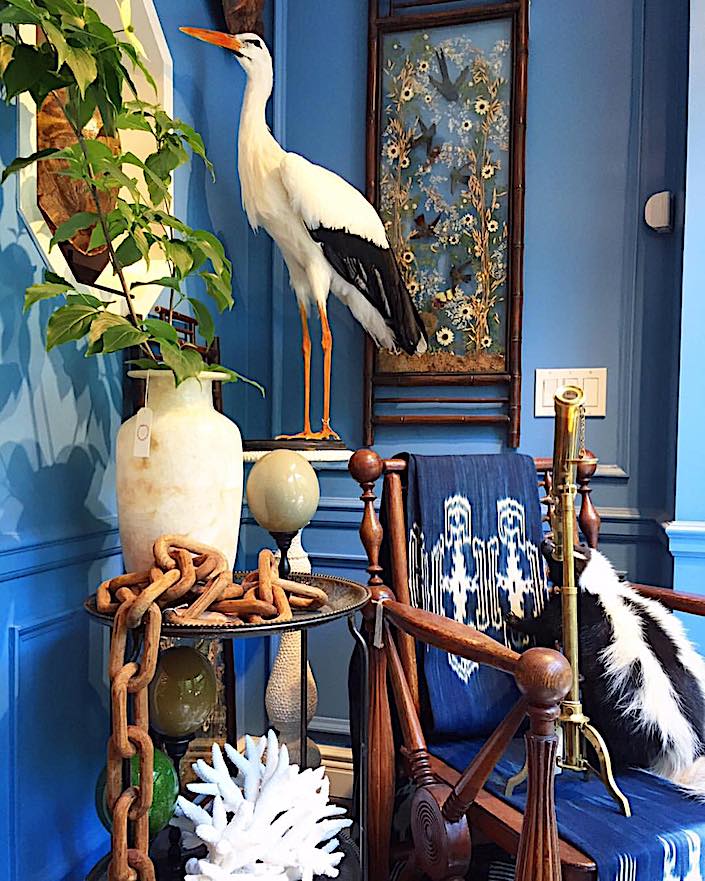 Whether you are looking for the unusual, exquisite and exotic for yourself or that special someone, a trip to Creel and Gow, whether in person, or online, is sure to satisfy your needs in style!
photos of shop courtesy of Creel and Gow
So thank you Jamie and Marco for welcoming Susanna and me into your beautiful and inspiring home. We love how you are honoring and expanding on the legacy at Dar Zero!!