When the legendary Deyrolle was decimated by an electrical fire in 2008, everyone in France and beyond rallied to the rescue of the beloved French institution. From the government, to Hermès who reissued a limited edition of its famous Plumes scarf to raise funds, to artists around the world who donated works to sell. Thanks to this assistance and more, owner Prince Louis Albert de Broglie was able to reconstruct Deyrolle once again as a glorious study and celebration of nature for more generations to enjoy.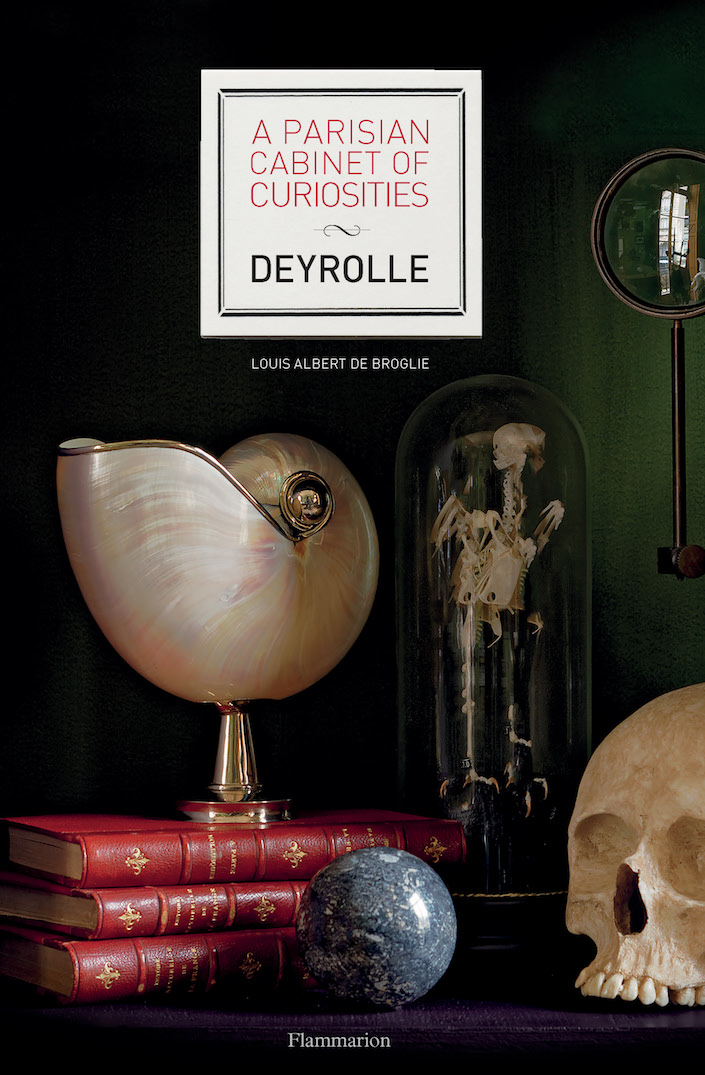 While not all of us are in Paris for the many design events this week, we can take a vicarious visit to one of the city's most acclaimed destinations in this beautiful new book.  In the same charming slipcased format as A Day at Château Vaux-le-Vicomte and Fontainbleau, this fascinating volume tells both the 185 year old history of Deyrolle as well as the inner workings and future legacy.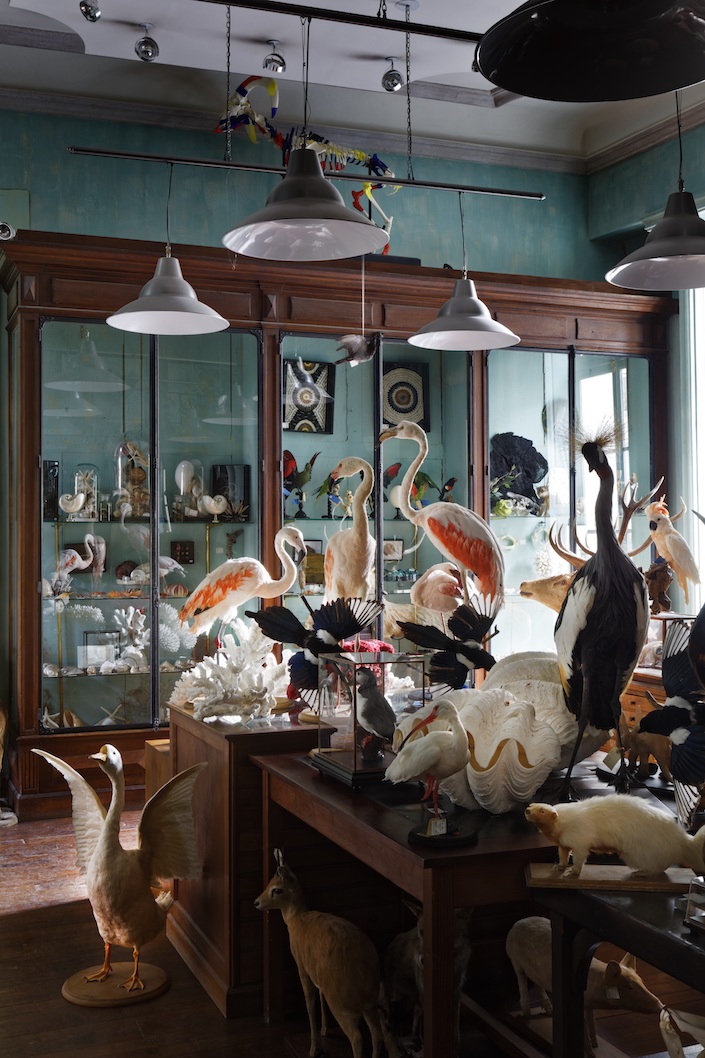 Poised at the intersection of science, education and art, Deyrolle serves as both a (free) museum and boutique, that continues to be "a place for deciphering a world yet to be discovered; a haven of tranquility, where animals and insects rubbed shoulders in harmony."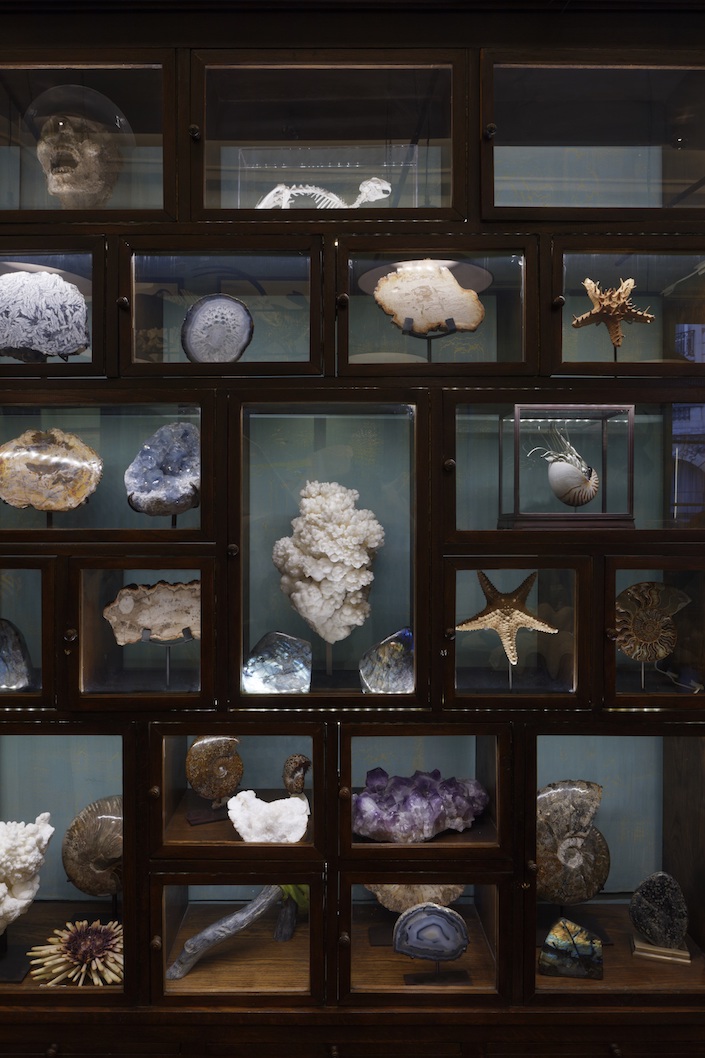 Showcasing the beauty of nature in all its forms, taxidermy (almost all of whom have died from old age or sickness) lives with shells, crustaceans, fossils and minerals.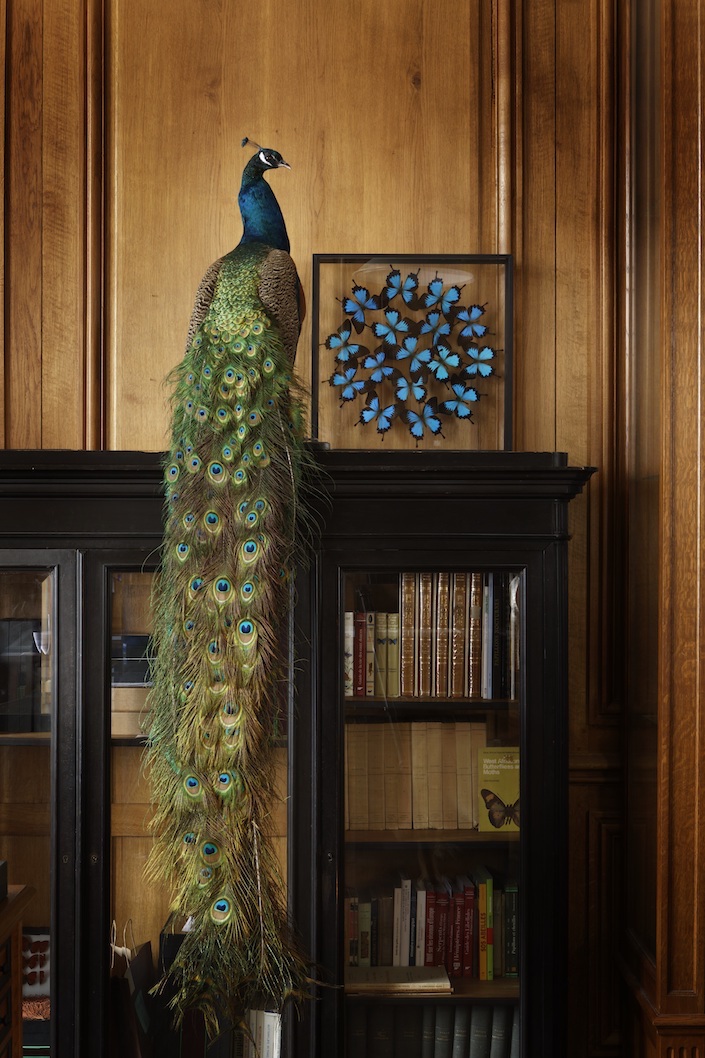 One of the aspects that makes Deyrolle so unique is "the lack of differentiation  between different worlds – sciences and arts, fact and feeling, observation and wonder."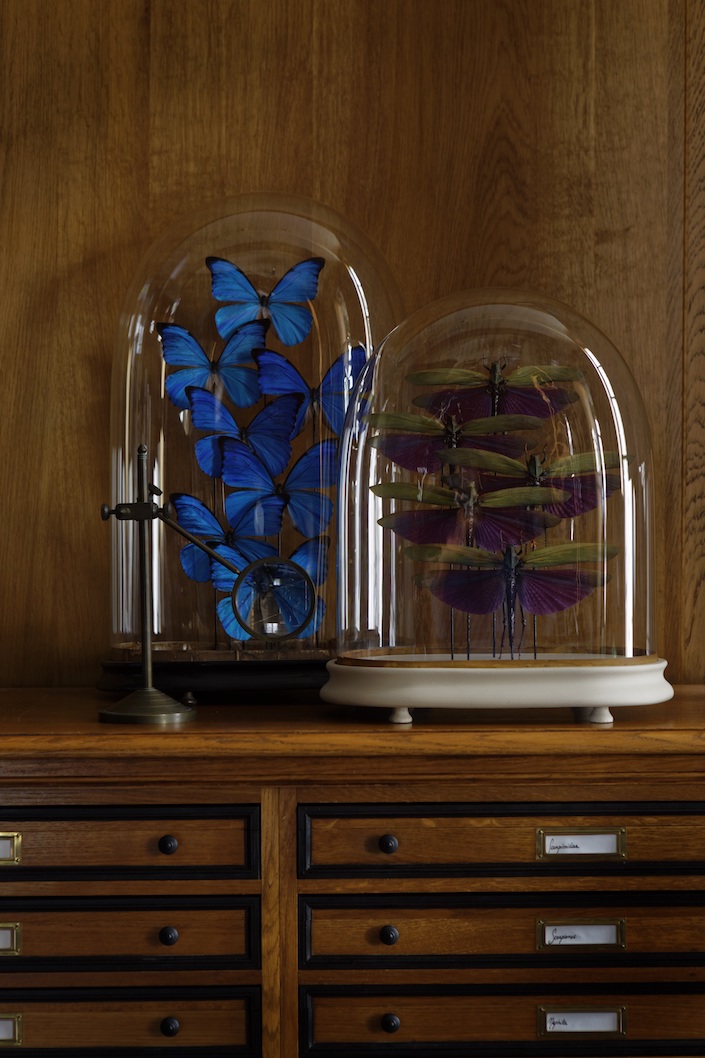 Here nature unites everything and everyone, as in the entomology room, below, where a lioness welcomes visitors.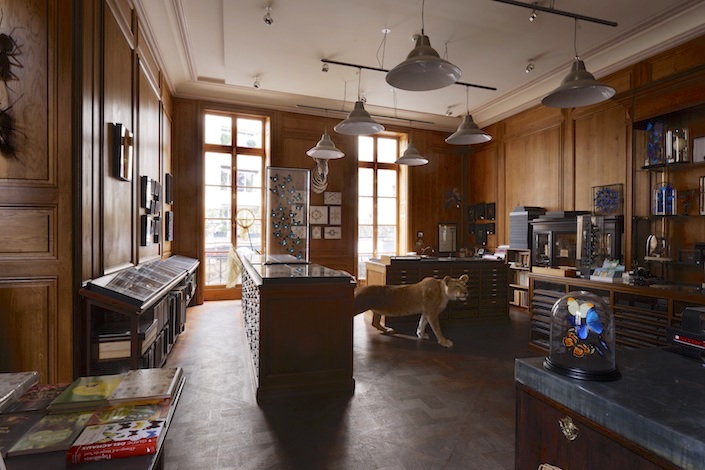 Deyrolle may be considered a "small museum of great discoveries." Here the wonder of nature, from vintage books and posters published years ago by Deyrolle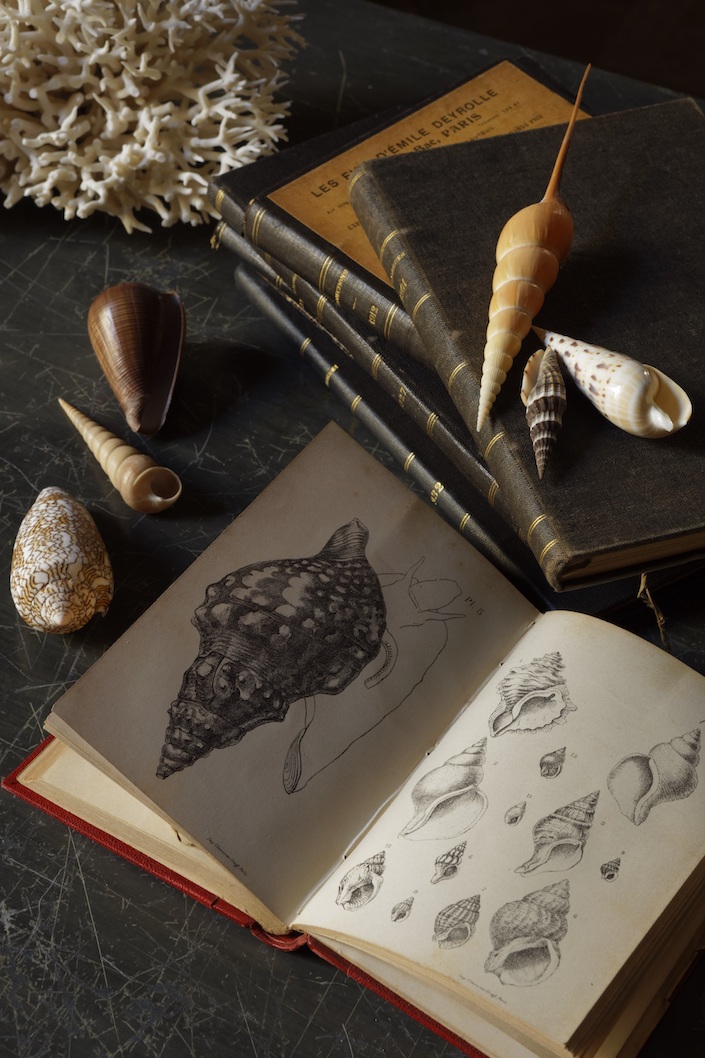 to an enfilade  of a magical menagerie sparks curiosity, questions and dreams.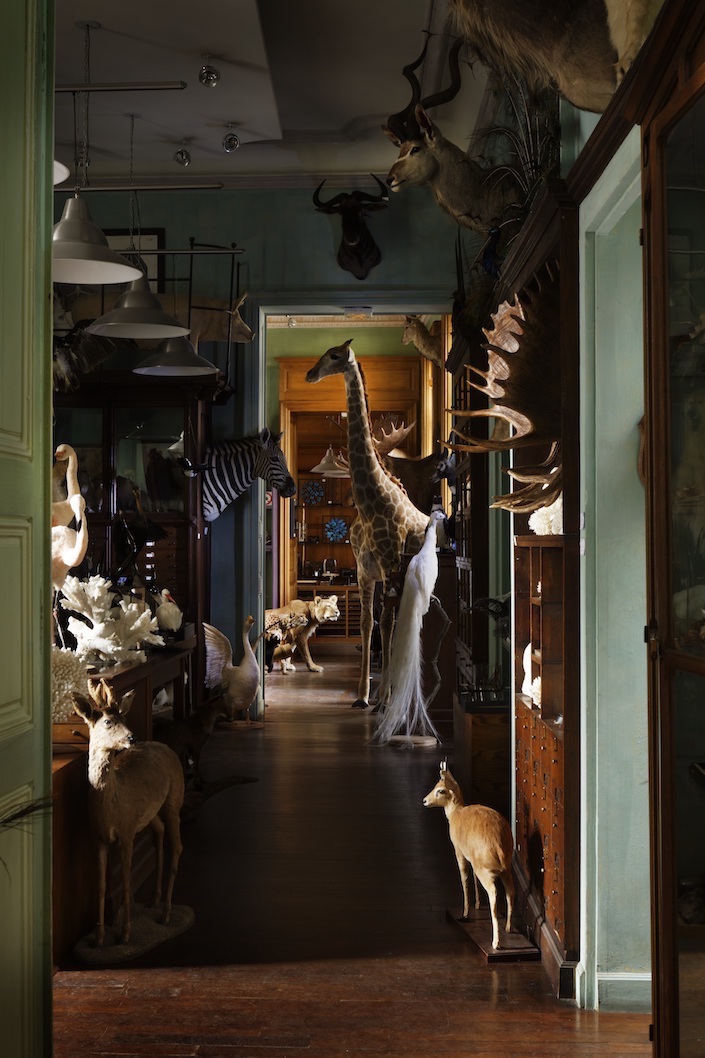 Deyrolle prides itself on both respecting its heritage as well as moving forward. As de Broglie explains, "Humanity is a threat to the chain of life and Deyrolle, thought to be only a dusty place with the museum style of a bygone age, has taken its legacy of educational charts and turned them into a modern tool to champion major causes relating to the environment, society, civil rights, health, recycling and ecology."
all photos by Francis Hammond except portrait above by Marc Dantan
You may remember Prince Louis de Broglie, with his brother, is also the owner of Chateau de la Bourdaisiere, which they beautifully renovated as a hotel and experiment in sustainable agriculture. Here his passion for nature thrives with everything from a Louis Benech designed dahlia garden to a walled garden with over 650 kinds of heirloom tomatoes, which in turn inspired his collection of elegant garden tools and accessories, le Prince Jardinier, also sold at the charming Palais Furst in the heart of St. Germain, and this week, Paris Deco Off.