While I have little talent in the arena of landscape design, I can certainly recognize someone who does, so I was delighted to discover Louis Benech in the new book of his work, Twelve French Gardens.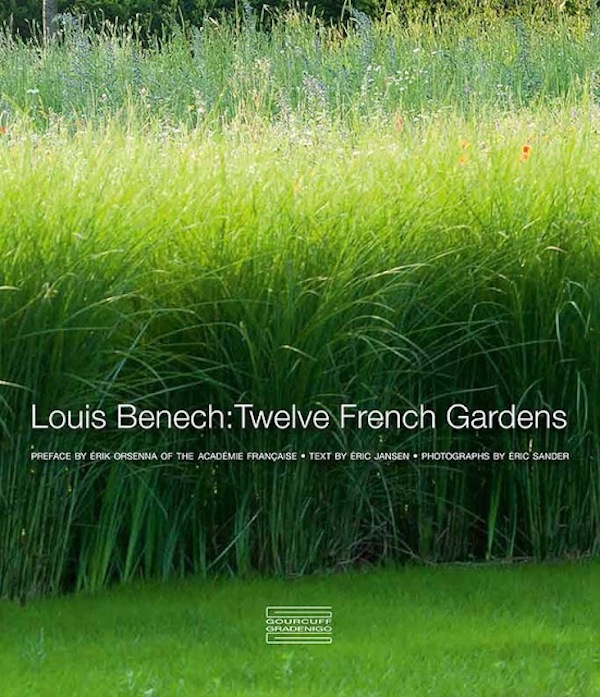 Although he studied law, Benech's lifelong love of plants led him to horticultural apprenticeships in England and Normandy. Back in France, he received work from Loël Guinness, where he met neighbor Guy de Rothschild, and then Anne d'Ornano and Stavros Niarchos. But it was Pierre Bergé, whose country house with Yves Saint Laurent received his attentions, who urged him to form his company and establish his career. That was 1985 and a mere five years later he was selected, with Pascal Cribier, to work on refurbishing the Tuileries gardens. Since then, he has designed more than 300 projects around the world, all marked by his sophisticated approach to creating an atmosphere of tranquility, "a bastion of resistance against the modern world."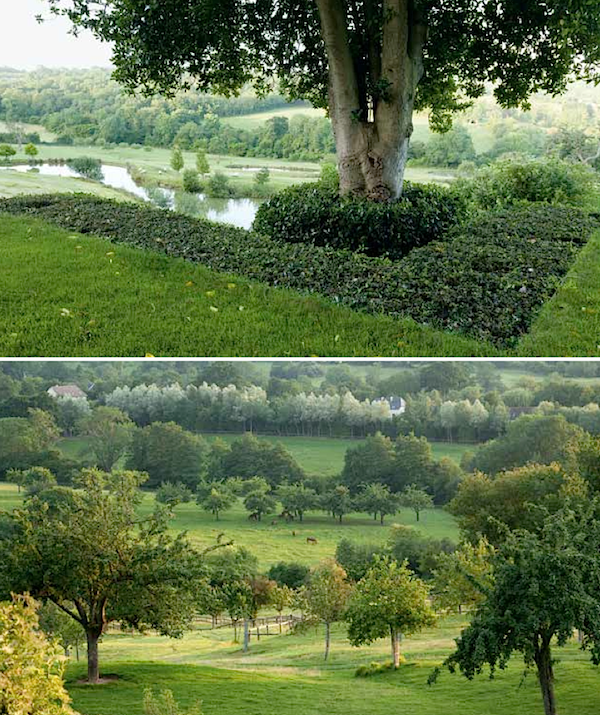 This is not a book of merely spectacular manicured gardens but rather one of subtlety, of a gentle molding and enhancing of the natural environment. Of course there are examples of formal grounds,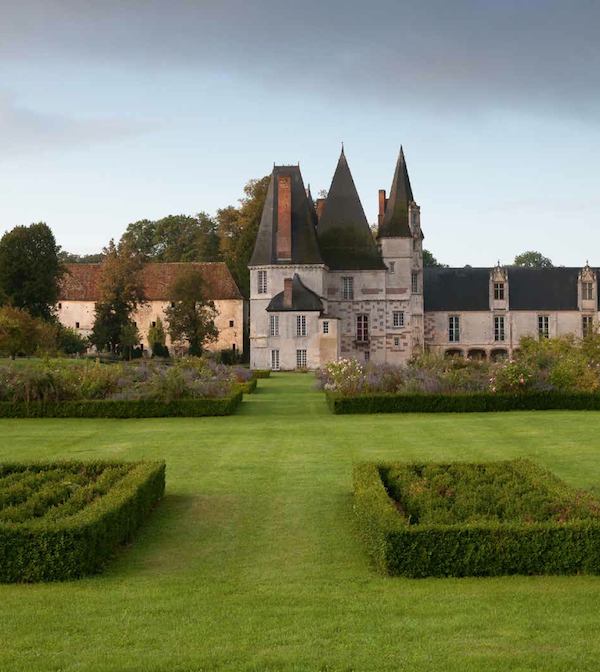 but more importantly are the greater issues of overall proportion, balance, scale and perspective – an artistic arrangement of space and volume.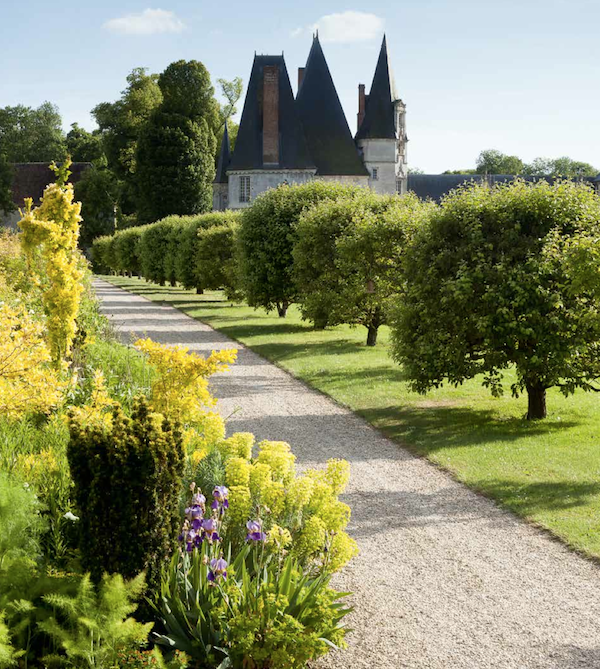 It is difficult to discern Benech's style, for each project is so carefully considered on its own merits. He has no desire to leave his mark, "I like the idea that no one would guess that I'd worked on a garden." And yet he creates distinctive designs sprinkled with surprises – private paths, nooks and crannies, delights to see, smell and experience.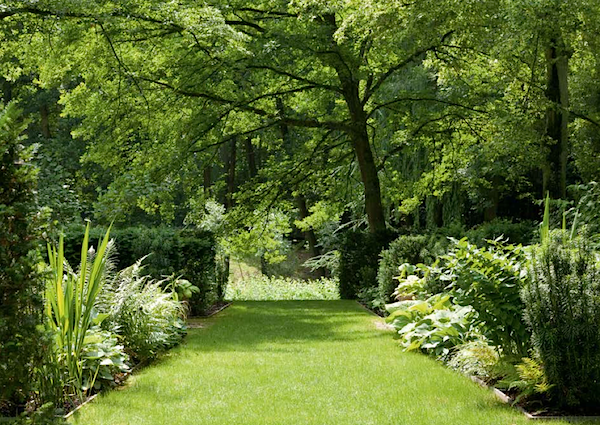 His work is like a poetic tapestry woven with carefully intertwining layers of color, pattern and texture. And for those of you more experienced gardeners, author Eric Jansen offers the full plant names for identification. Below includes, for example, Clematis 'Jackmanii Superba', Ligustrum 'Vicaryi', Ptelea trifoliata 'Aurea', Phillyrea latifolia, Choisya ternata 'Sundance', Spartina pectinata 'Aureomarginata', Hosta 'August Moon', Ammi majus and Origanum vulgare 'Thumble's Variety'!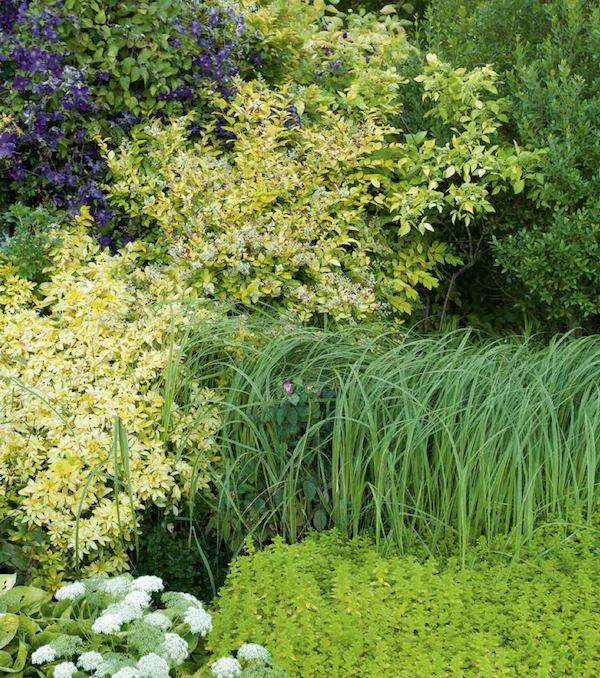 There are frequently unexpected but charming pairings, as in this mediterranean garden in St Tropez where masculine rustic forms share ground with groomed formality.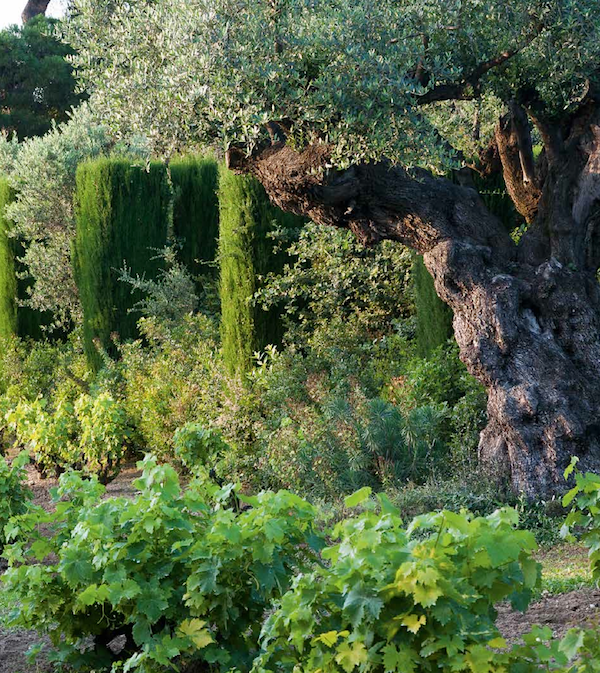 It is so apparent that the role of a landscape designer, although Benech prefers the moniker of jardinier (gardener), is one of architect, painter and naturalist rolled in one. Benech's sophisticated designs may appear simple in their elegance but belie a more complicated plan ensuring beautiful and interesting combinations of form.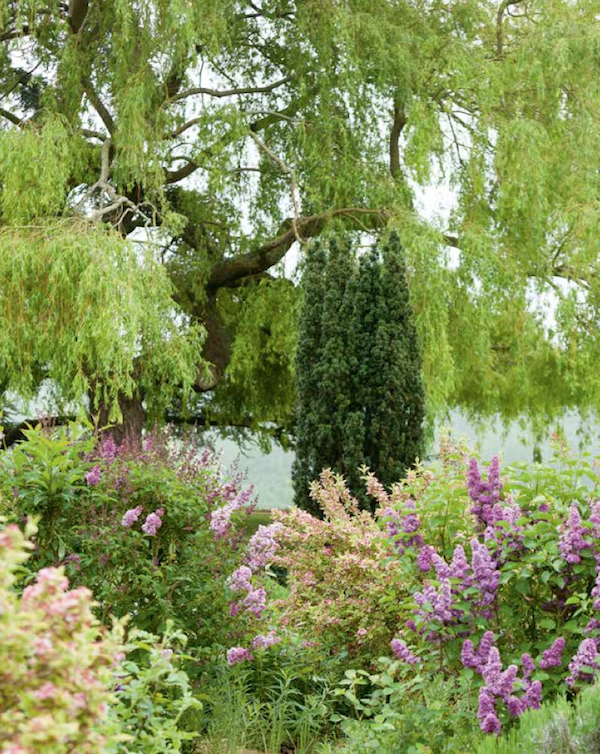 The same scene offers continuous color palettes throughout the year from glorious fall foliage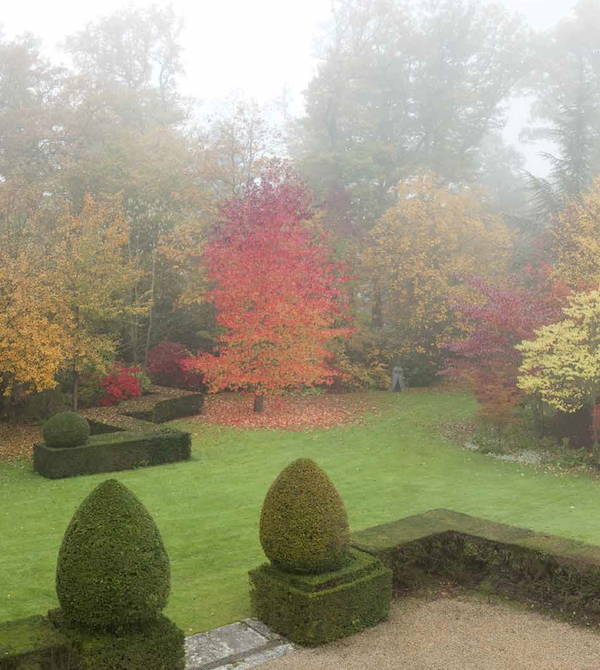 to the architectonic purity of winter.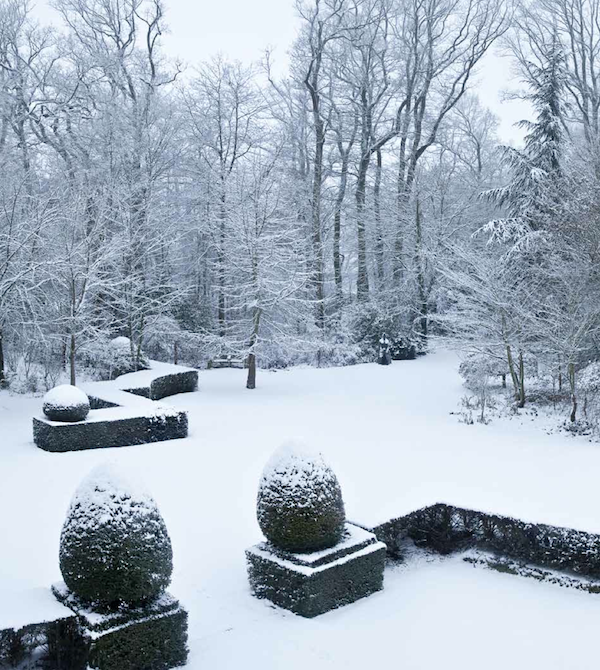 From an inner city garden in Paris with an 18th century house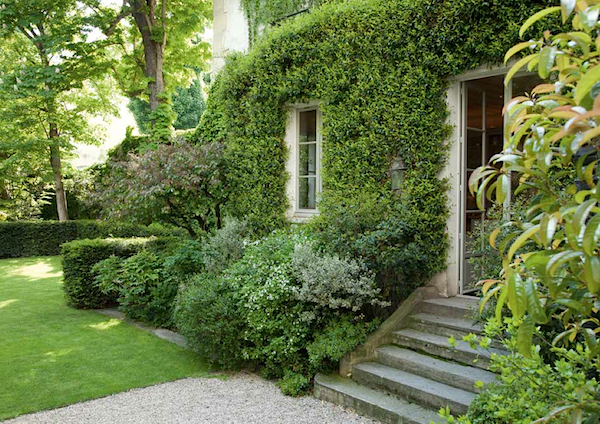 to grand French chateaus, each project is discussed from initial impressions to finished design. Insights range from overarching concepts to delightful details. Whether you are an actual or armchair gardener, Louis Benech Twelve French Gardens is a volume you will enjoy reading as much as ogling.