Design Kati Curtis leads us up the staircase at the 2016 Kips Bay Show House with a spiritual metaphor. For her "Path to Enlightenment," she collaborated with de Gournay, creating a custom hand painted wallpaper representing the beauty and color of the journey.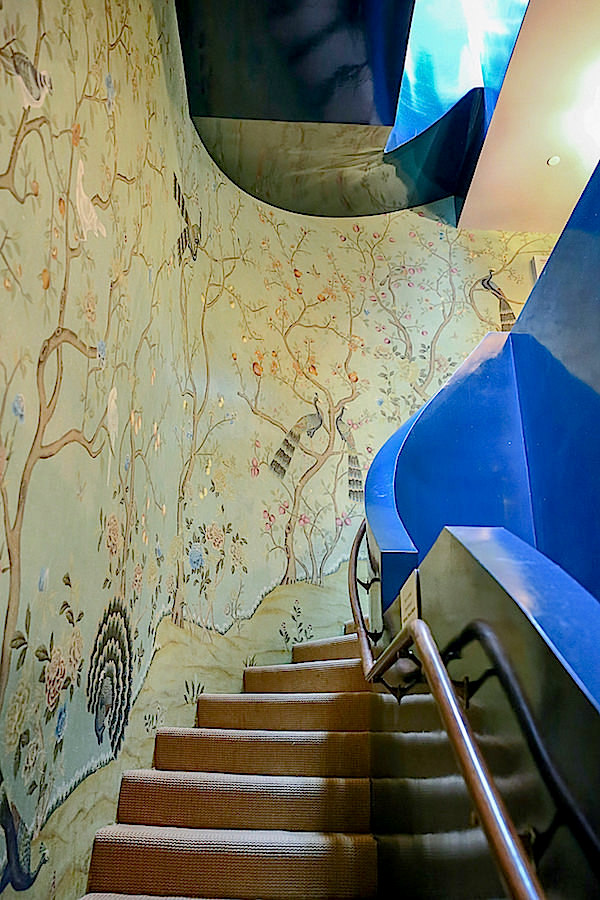 The pattern becomes more intricate and elaborate as we ascend the stairs, with the constant element of the butterflies guiding us through the enchanted garden. Offsetting the delicate nature of the traditional paper, Kati emphasized the contemporary architectonic curve of the staircase by painting it in Farrow & Ball's bold Hague Blue, a chameleon color perfect for the transcendental journey as it changes with the light. And on the third floor landing, she continues the fantasy with contemporary iridescent Murano Disc Sputnik Chandeliers from Venfield, which create a dreamlike cloud effect on the ceiling.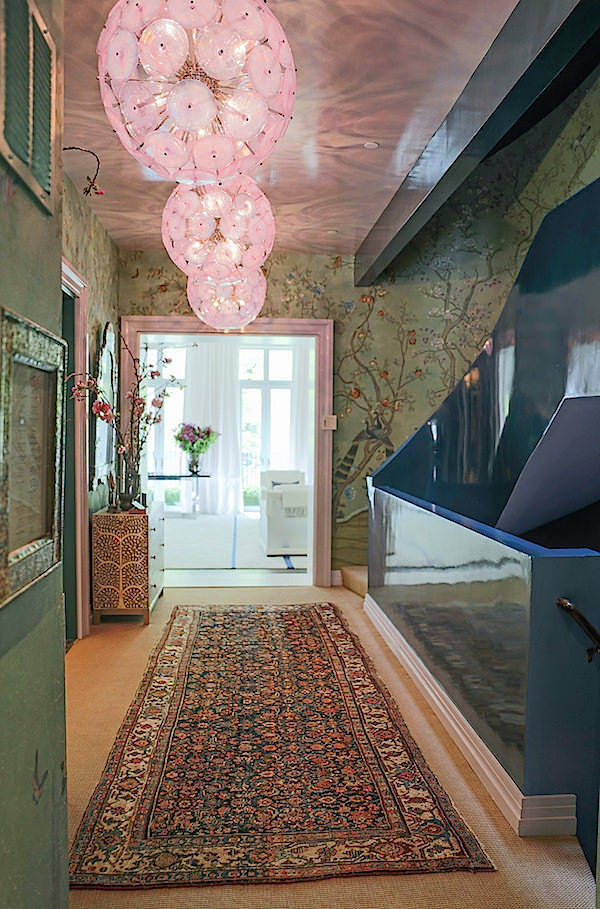 Along the journey are many diversions and Kati has introduced an international mix of furniture and accessories to depict the stops and distractions along the imagined route. Inlaid Anglo Indian chests from Liza Sherman topped with Venetian mirrors from Alexander's Antiques trace cultural traditions of fine craftsmanship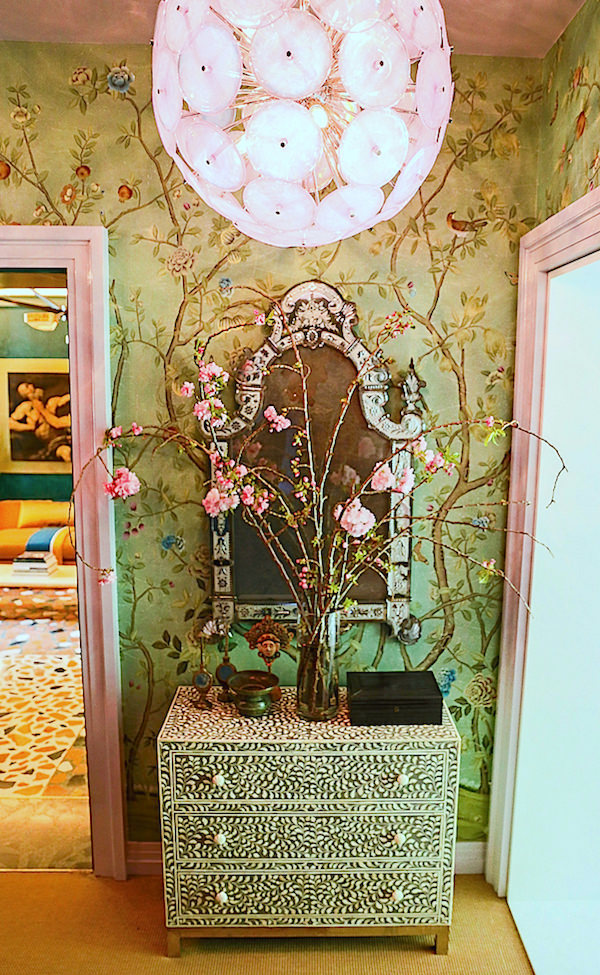 and various symbols of enlightenment.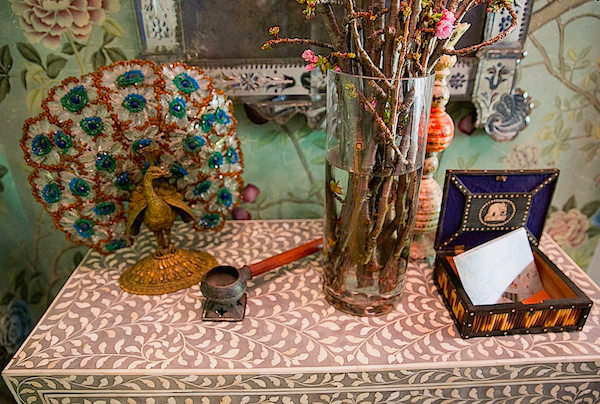 An antique Indian silk painting depicting the twelve stages of life hangs in a niche with a contemporary Italian Chandelier and silk taffeta shade. Kati is currently loving burlwood and selected a vintage armoire here.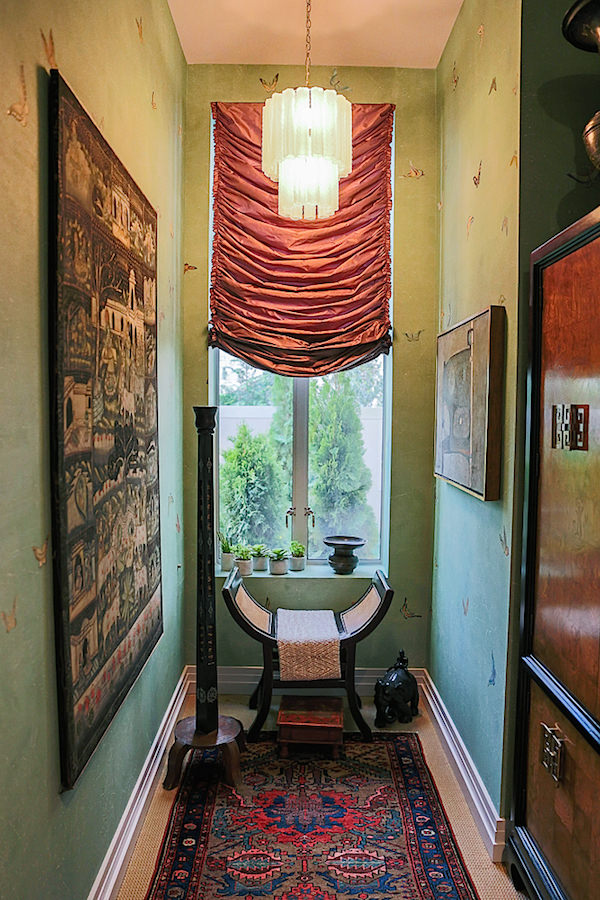 On the fourth floor landing, below, she paired a very contemporary burlwood cabinet trimmed with blue lacquer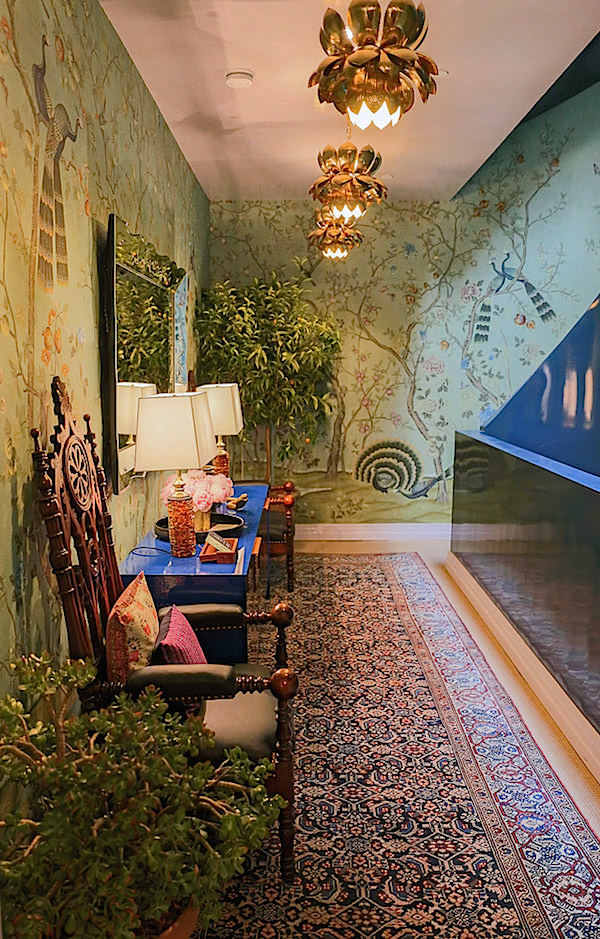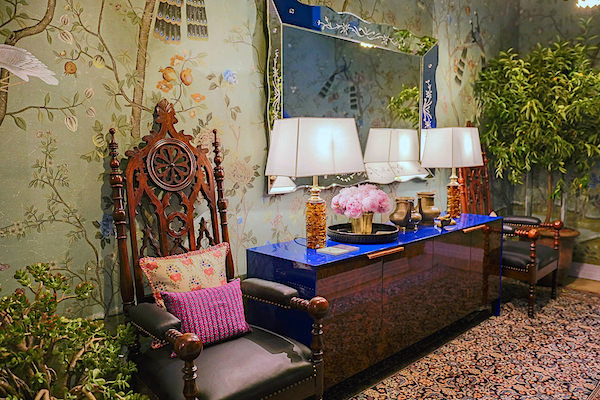 with the heavier and more serious Gothic Revival arm chairs from Newel.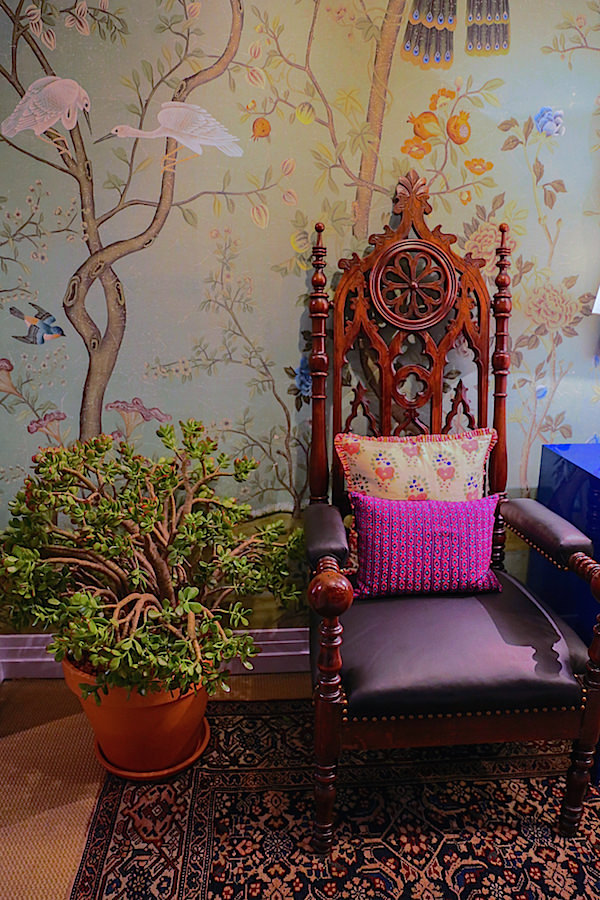 Katie designed the back corner of the landing, surrounding Dedar's colorful About Flowers shade, as an homage to an undiscovered New York artist, Martin Sumers. A printmaker by trade, he never showed or sold any of his work. His estate was discovered posthumously by a dealer friend of Kati's who is now curating the estate for acquisition.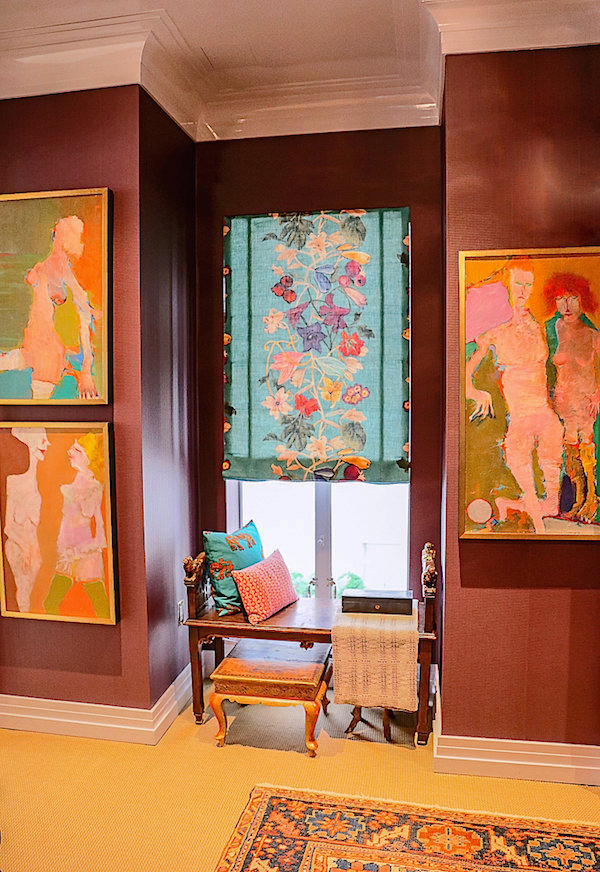 At the final ascent to the fifth floor, the wallpaper loses its complexity and distractions, fading into just butterflies leading the way to a calm and soothing solid green, representing the ultimate destination of freedom, nothingness, final enlightenment.
all photos by Stacey Bewkes for Quintessence