This is the final week of the 2016 Kips Bay Decorator Show House, with Thursday, June 9th, marking the last opportunity to visit the amazing rooms created by this year's group of 21 talented designers. Today and tomorrow we follow the staircase from bottom to top starting with the dramatic entry. It is over 16 years ago since David Collins Studio created the famous Blue Bar at The Berkeley Hotel in London. That iconic mix of vibrant color and contemporary design with classical details is the inspiration for their Collins Room at this year's Kips Bay.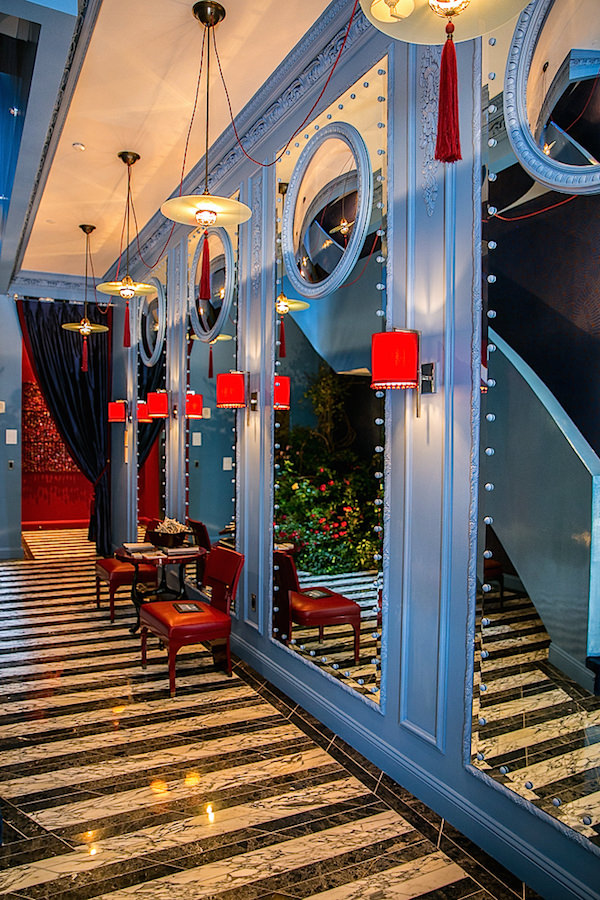 David Collins Creative Director Simon Rawlings has reinterpreted the design for a residence with a luxurious yet ebullient combination of colors, materials and furnishings. Updating the original Lutyens Blue paneling, expertly executed here by Hyde Park Mouldings, in Farrow & Ball's vivid Cook's Blue makes for a great contrast with the striped marble floor and pops of red, from the chic Liz O'Brien Editions Albrizzi desk to the tassel on the custom Lutyens Cardinal Hat Lights, above and below,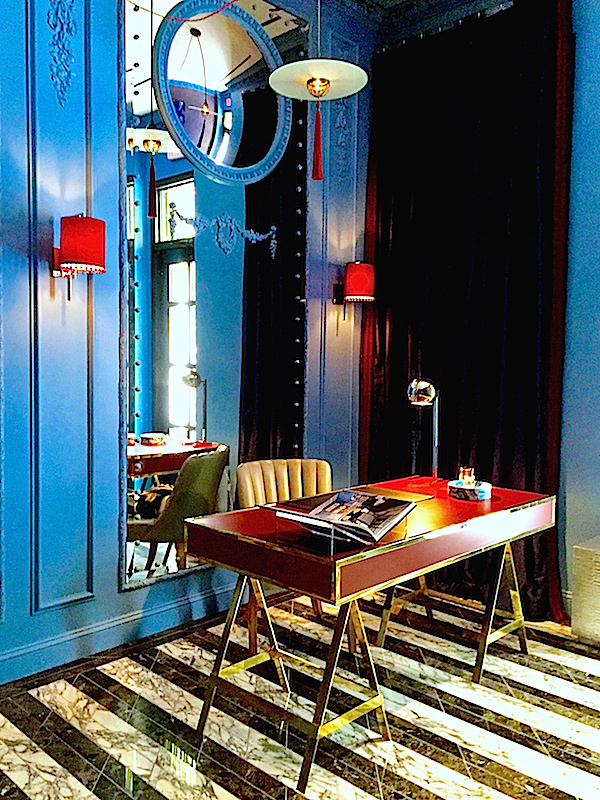 to the playful pom pom fringe on Vaughan's Springfield sconces.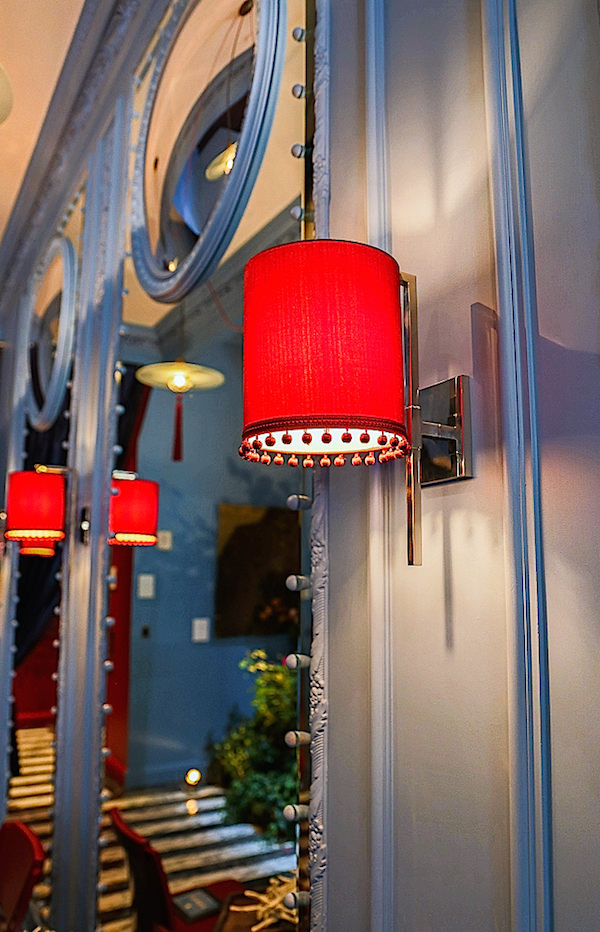 Two pieces from The London Collection, last year's collaboration between Promemoria (video visit in Italy with founder/designer Romeo Sozzi here) and David Collins, were included in red iterations: the elegant architectonic Bramham chair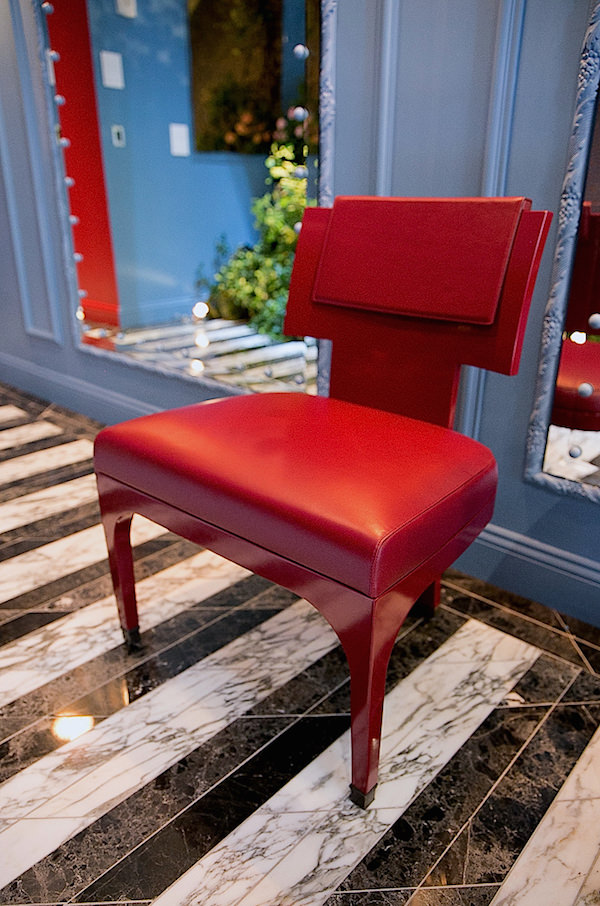 and bronze framed sleek Montagu bench.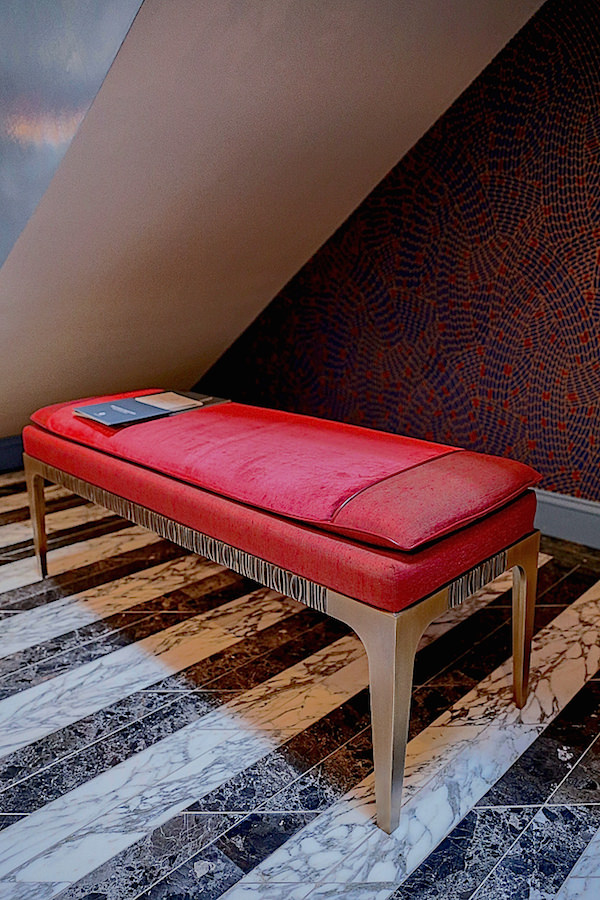 A wildly exuberant floral installation by Emily Thompson invades the geometry of the entry with alluring organic appeal.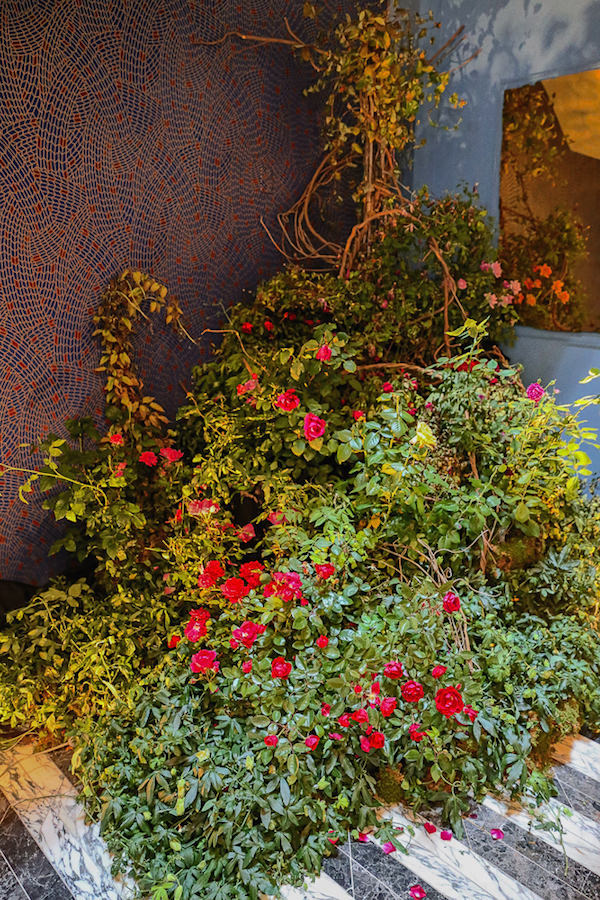 The surprise introduction was David Collins Studio's new wallpaper, Chiyogami for Baker. Commissioned specifically for the space in lapis, claret and gold, the hand-screened paper is the first element of a full David Collins Studio for Baker collection of fabrics and wall coverings launching in the fall.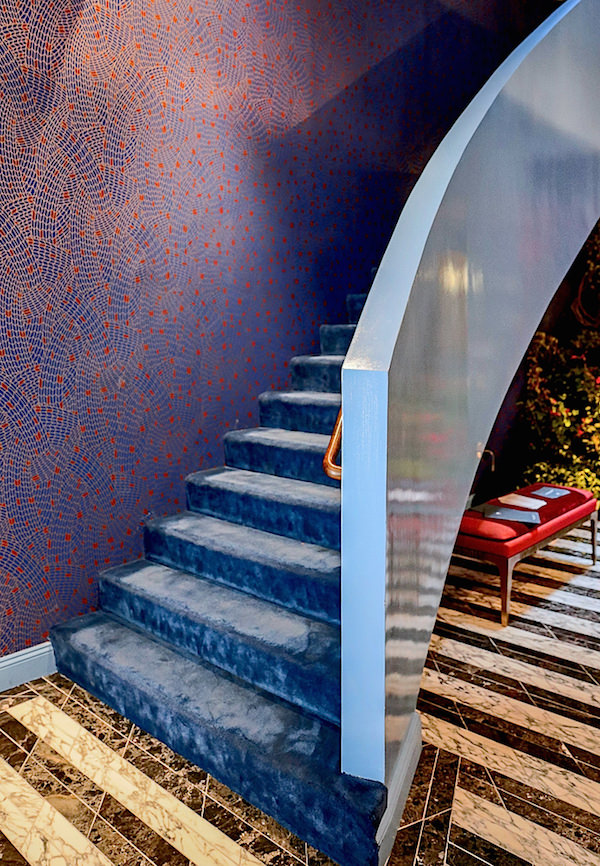 Bespoke art was commissioned for the space with long time collaborator, artist Alexander Innes. His energetic Beyond The Sea is a nine piece polyptych, acrylic, oil and mica particles on canvas.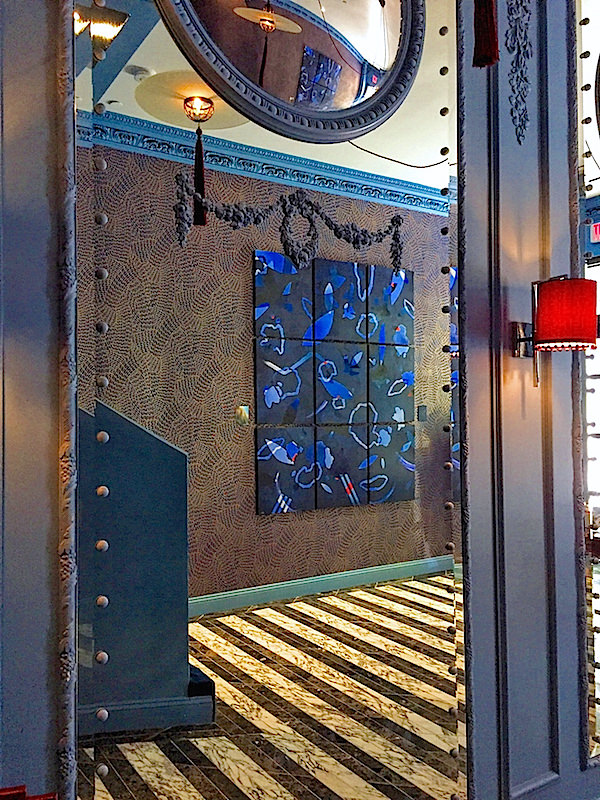 On the second floor landing, David Collins continued the theme, including Soane's Adnet-inspired leather and brass Rivoli console. A collection of sculpture curated by Rawlings includes busts by Kathy Dalwood (whose installation at Bergdorf's you may remember).
all photos by Stacey Bewkes for Quintessence
It was the original Blue Bar which really launched Simon Rawlings' career and his artistic modern version at the 2016 Kips Bay Decorator Show House pays a stylish tribute to that timeless project, the firm's late founder and and The Studio, which just celebrated its 30th anniversary last year.