Yesterday evening, in the iconic Pool Room of the Four Seasons Restaurant, Target announced their latest design collaboration with another iconic American brand. Transforming the space into a tropical resort, the room was brimming with the colorful and ebullient prints of the new Lilly Pulitzer for Target products.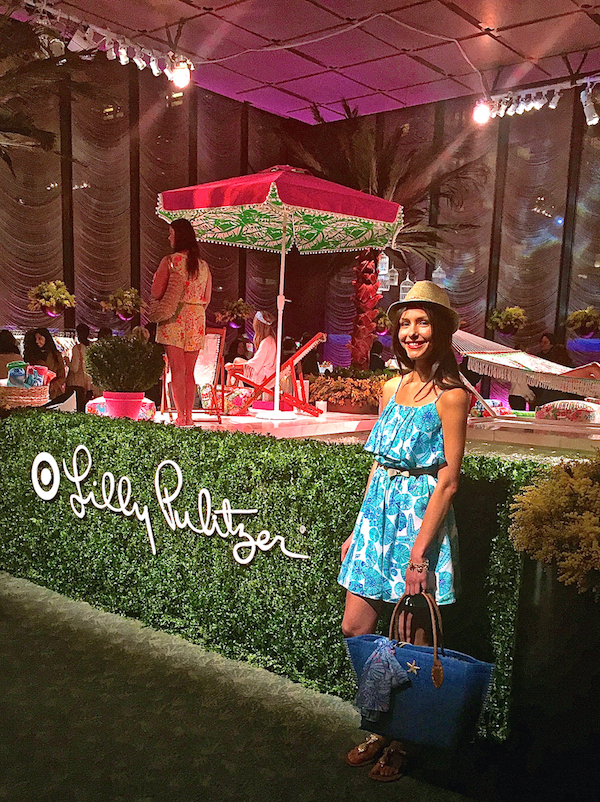 With over 250 items, including fashion for women and girls (how adorable is this pint size Lilly bikini)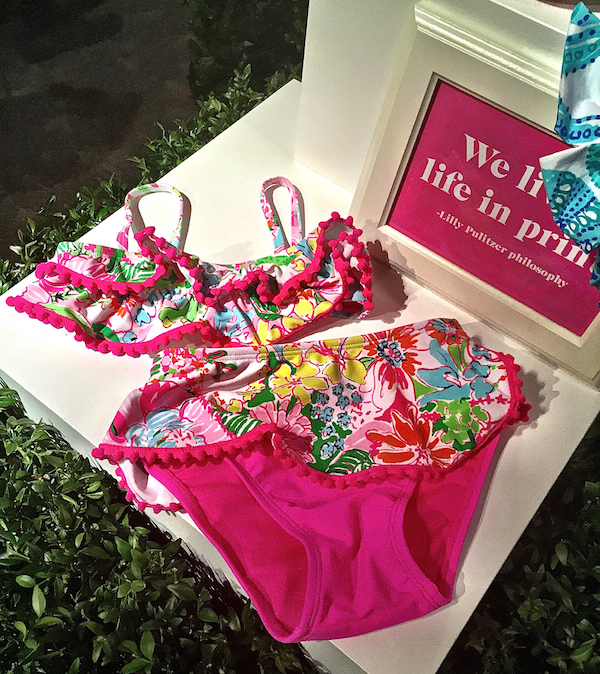 as well as home and entertaining accessories, the collection will launch on April 19th in all Target stores in the U.S. and Canada as well as their website. Interpreting the vision of one of the earliest lifestyle labels, the products cross a multitude of categories, following the founder's mission statement, "Style isn't just about what you wear, it's about how you live."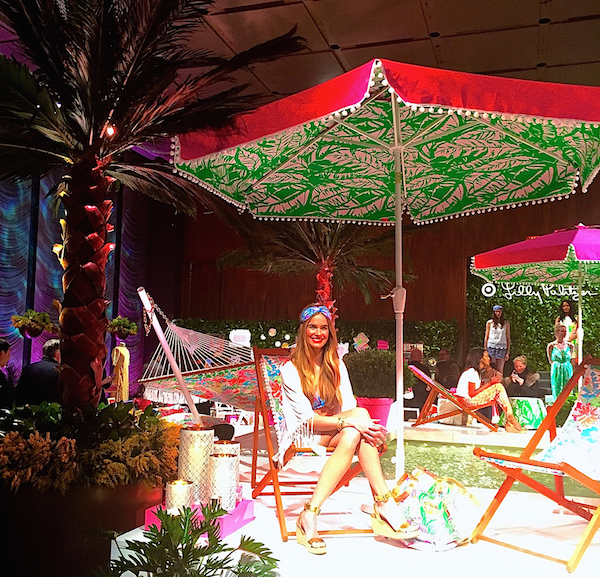 And while Lilly Pulitzer's original following included Palm Beach's social elite, Target is now introducing Lilly's resort chic to both existing fans and an entirely new audience, who can have a piece of the paradise with prices ranging from $2 to $150. Fashion items include versions of recognizable Lilly classics with 15 new exclusive prints created by the brand's artists specifically for the collection,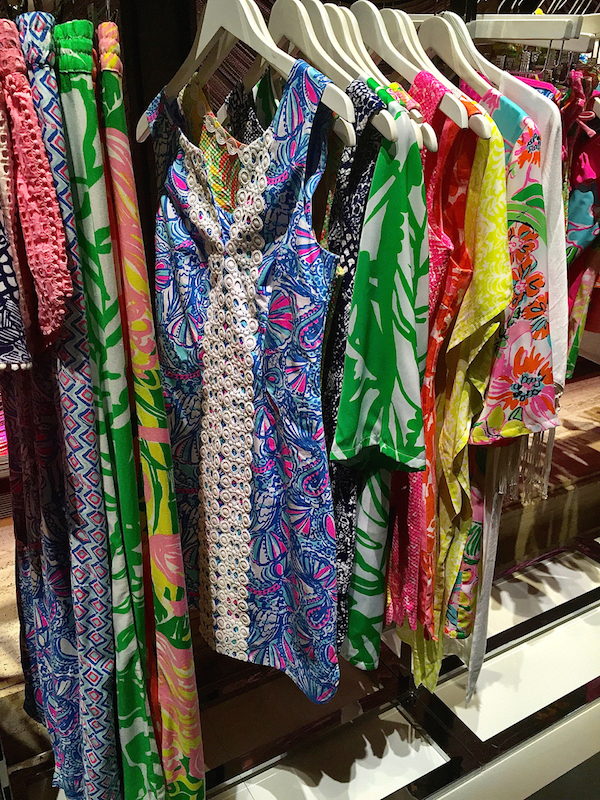 as well as an enormous range of accessories, from scarves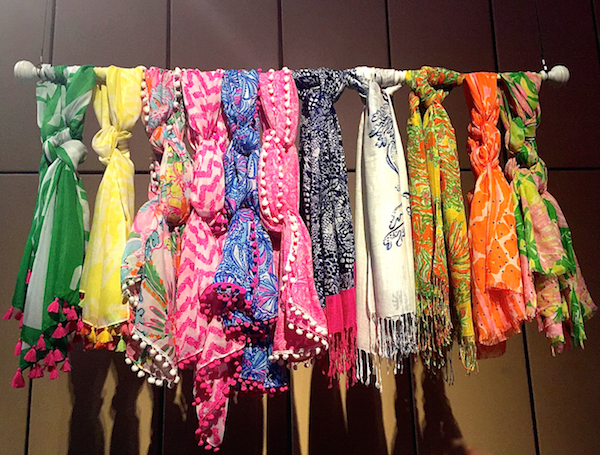 to bags, shoes and hats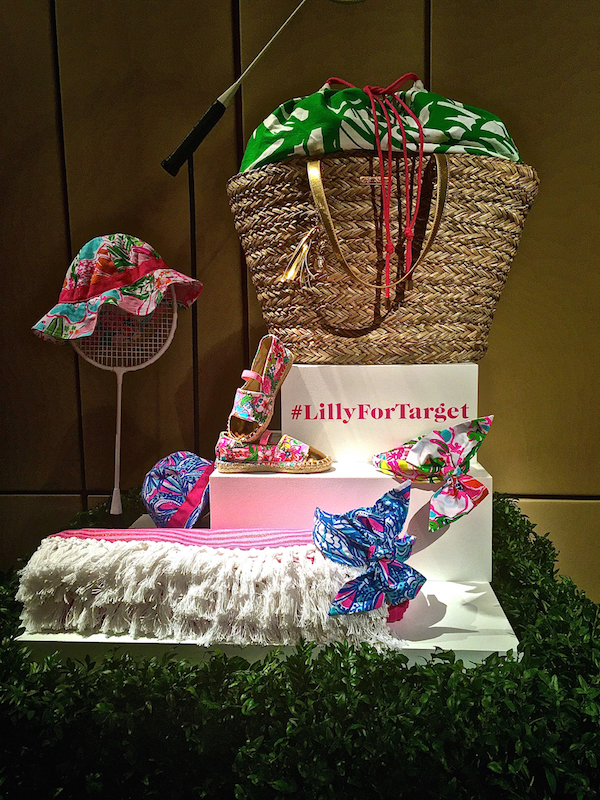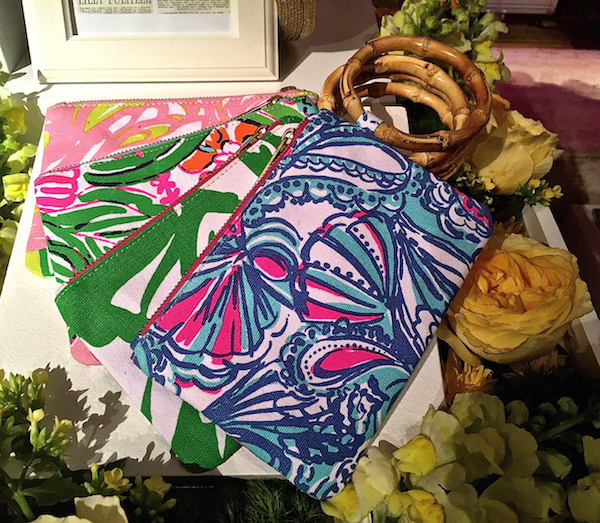 to travel accessories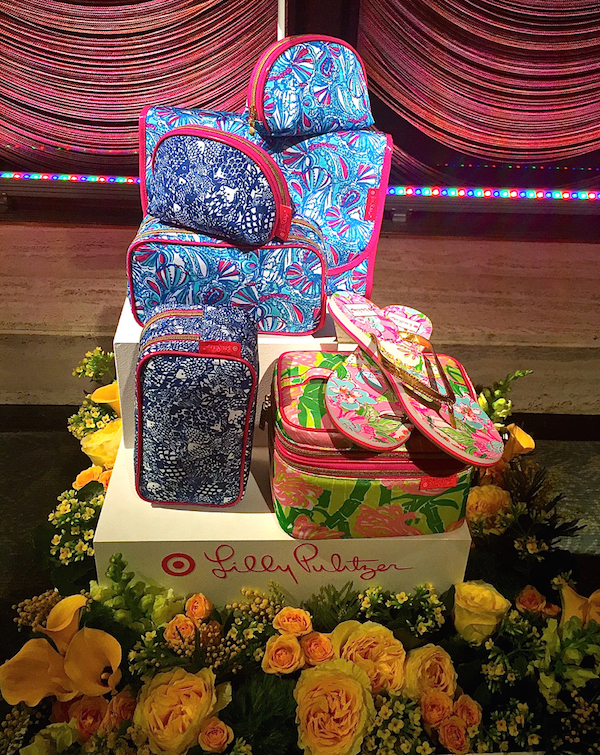 and even beach and poolside essentials.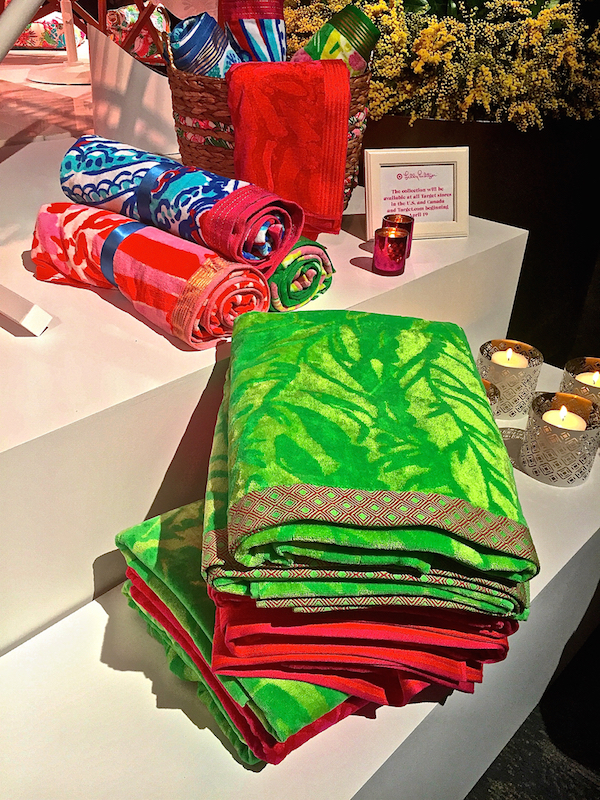 The home category is also broad, offering options for full-on Lilly pattern piling to just a hint of the heritage.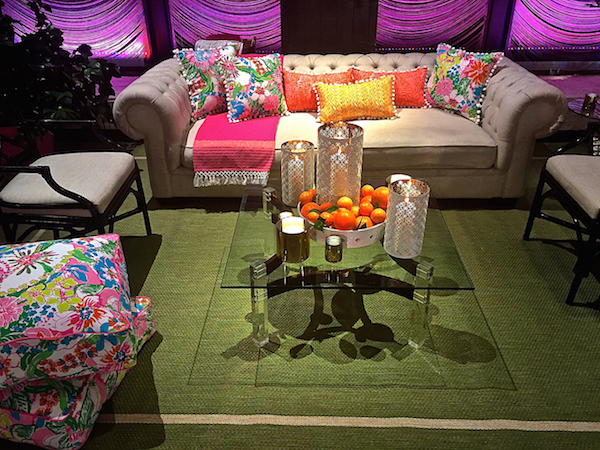 Even those who aren't pink and green aficionados can appreciate the fun of these giant lounging pillows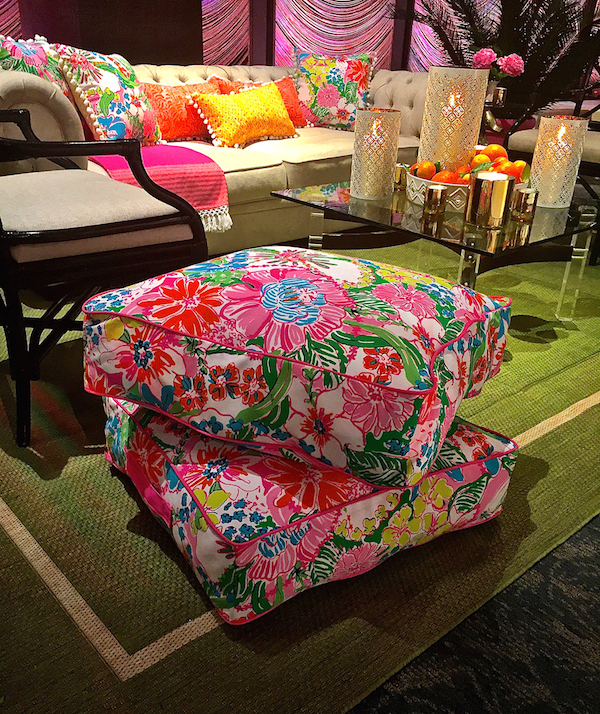 or the retro chic pom pom fringe on these smaller throw versions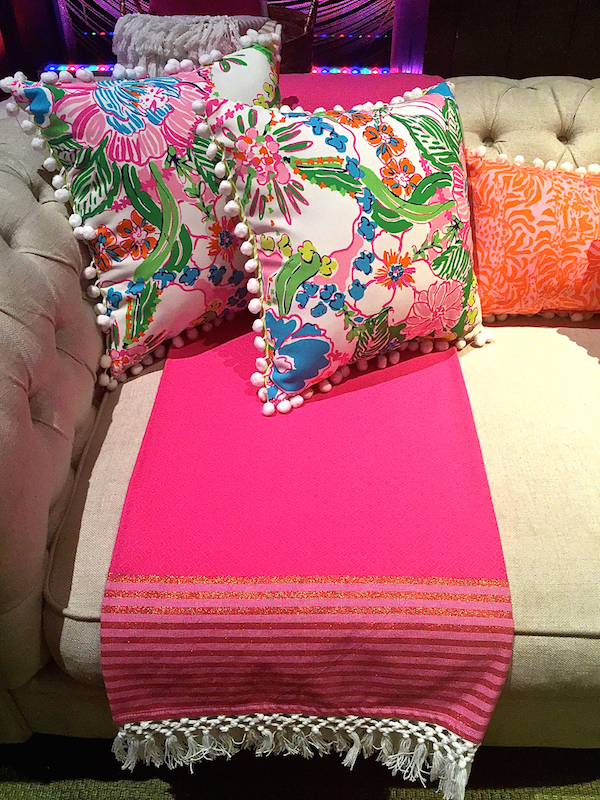 Entertaining choices range from these stylish outdoor perforated hurricanes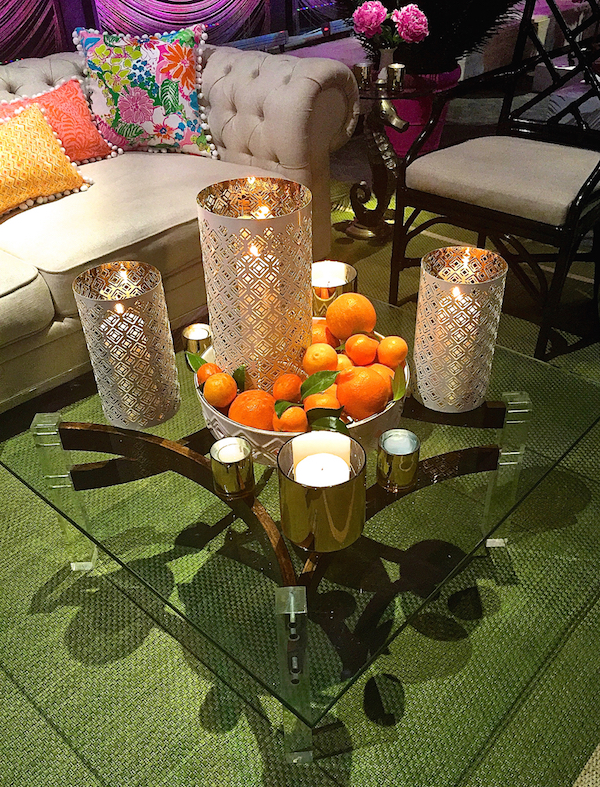 to fun bar accessories perfect for vacation and summer hostess gifts.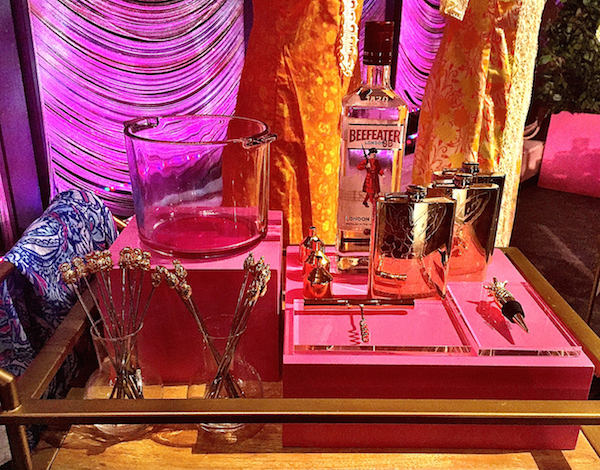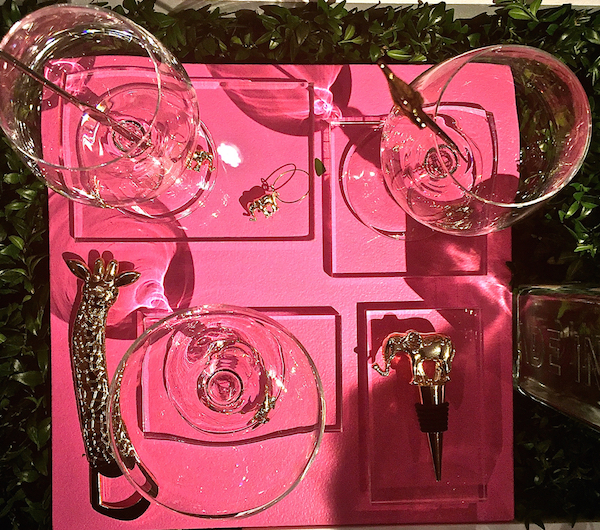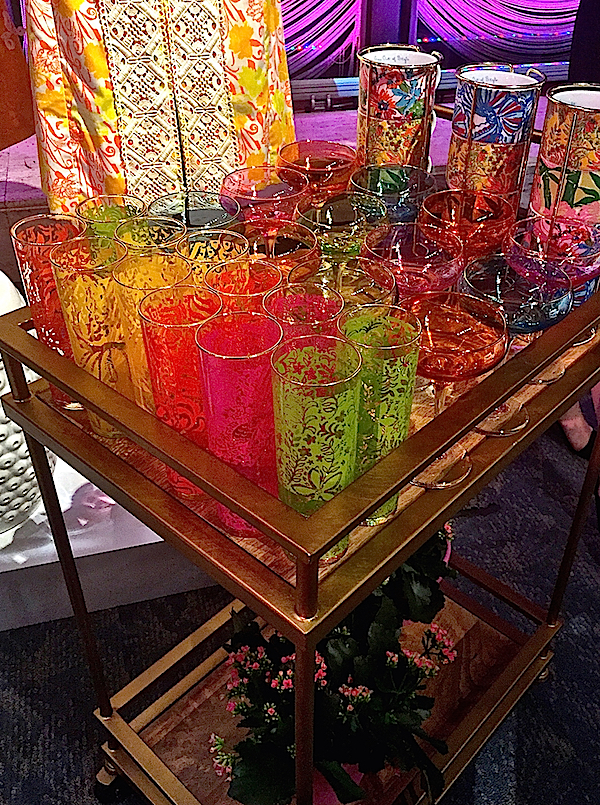 And the fun continues to tabletop where the exuberant prints are fashioned into napkins with charming mini pom poms.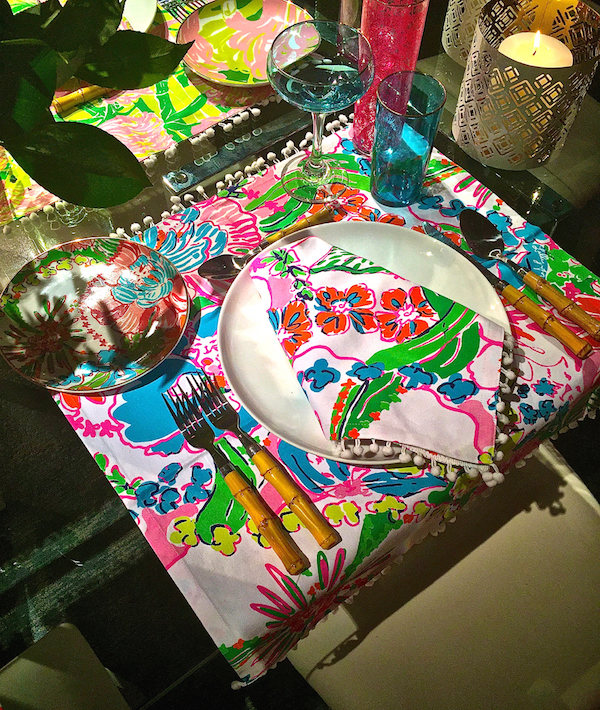 I liked how they used the large napkins as mats with the edge hanging over (the bamboo flatware is not part of the collection)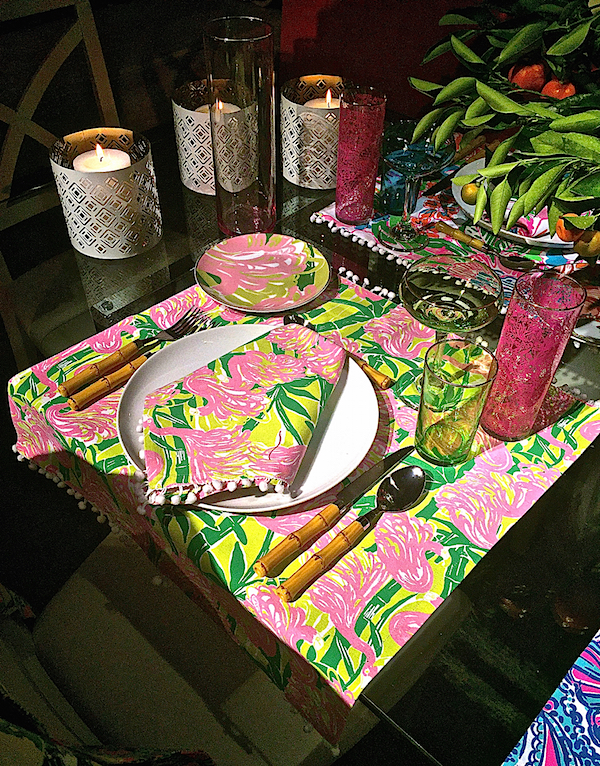 offering fun mix and match possibilities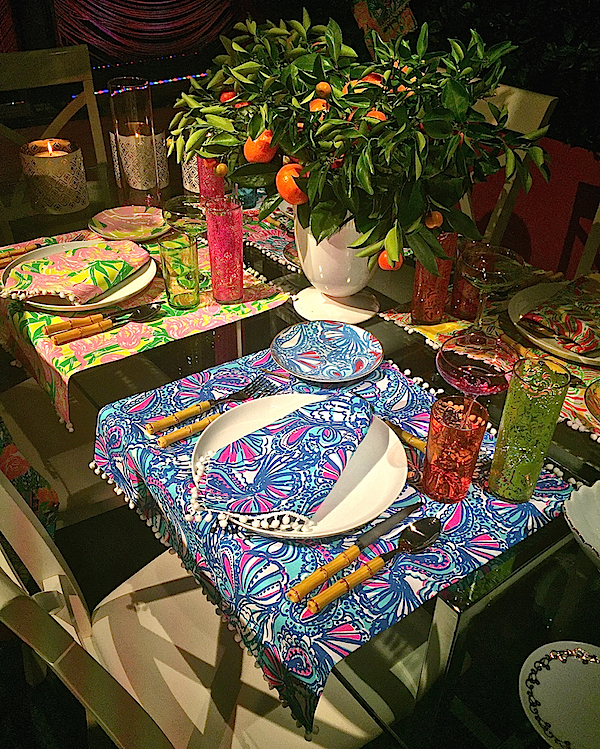 with the patterned glassware with hints of a Moroccan sensibility and the plates in both colorful and cheerful nature motif rimmed versions.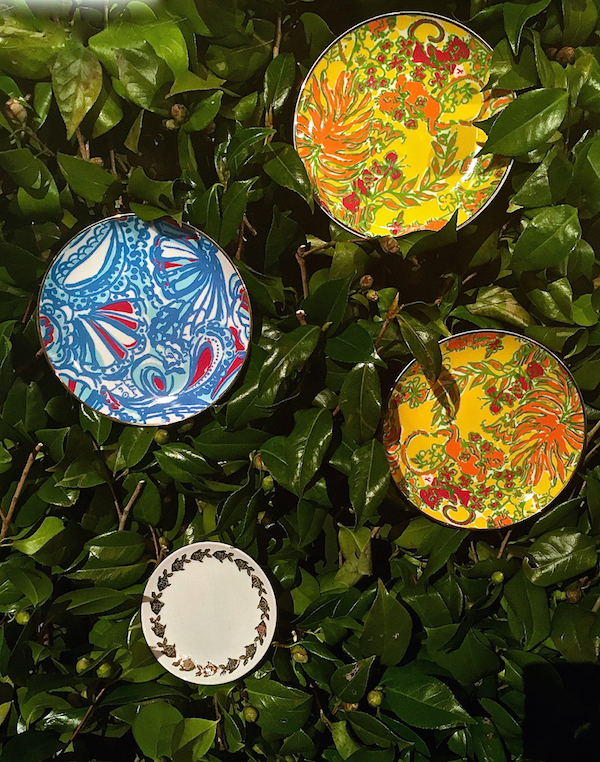 So mark your calendars. The bold and colorful world of Lilly Pulitzer for Target is coming on April 19th.
all photos by Quintessence (sometimes I forget to include this credit)