Having happily lived in the same suburban town for 20 years, designer Charlotte Barnes was not even considering a move until a good friend told her about an 1880 carriage house she had to see. It was love at first sight and as it turned out, the timing was fortuitously perfect for a downsize. Please tag along with me and Susanna for a behind the scenes visit with Charlotte at her charming Connecticut home.
If you met Charlotte, you wouldn't be surprised to learn she started her career in fashion – at Ralph Lauren Womenswear in New York and London and then the US division of Pomellato (the chic Italian jewelry brand). But it was her years in London where her interest in interiors really began. When her own home was published in British House & Garden in 1995, requests for her design skills came rolling in and Charlotte Barnes Interior Design & Decoration was born.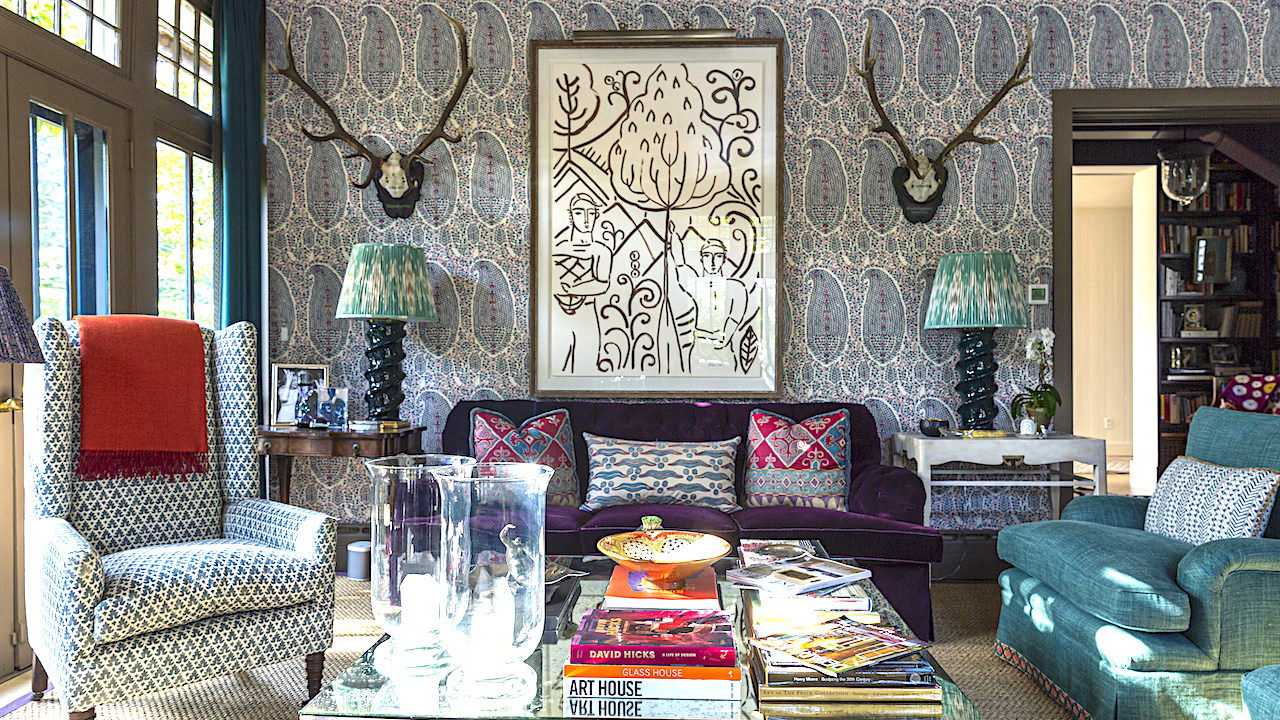 After moving back stateside the demand for her approachable yet sophisticated style continued with projects eventually spanning Connecticut to Colorado, New York to Newport and abroad from London to Spain and Istanbul. And nowhere is her style more evident that in her own home where she has effortlessly married tradition with modernity, and elegance with fun as in her fearless family room above.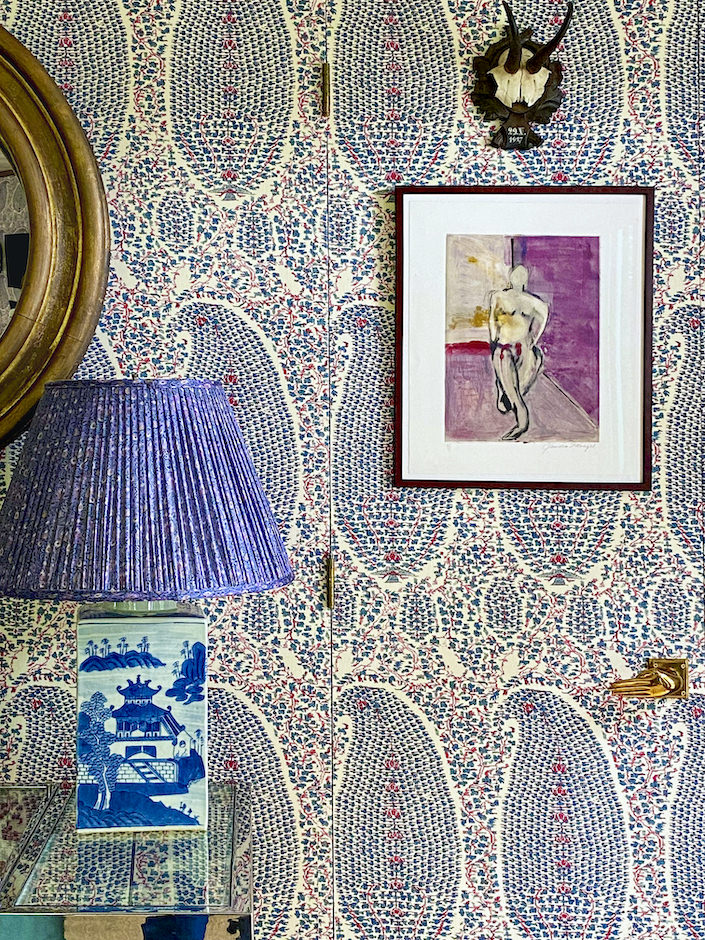 With a wordly mix of antiques with contemporary art and furniture and a bold blending of color and pattern, Charlotte's rooms are daring yet still have a timeless sensibility that offer comfort and warmth. Even the smallest spaces are imbued with an understated luxury tempered with a global eye.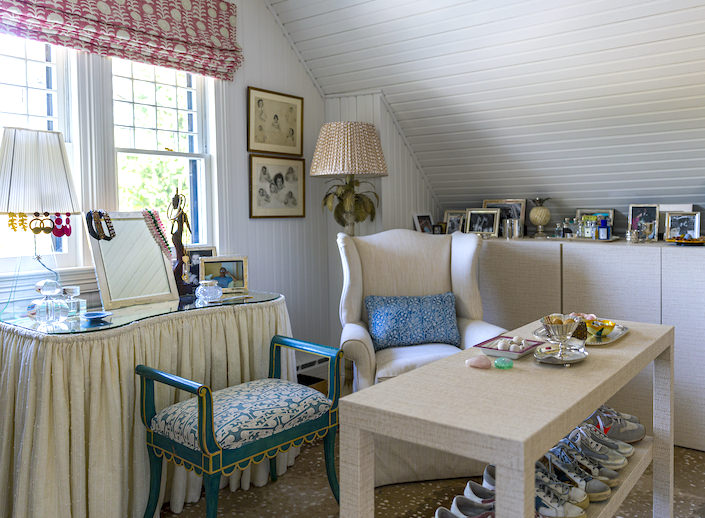 In her renovation, Charlotte created rooms that creatively do double duty, carving out spaces for practicality that never sacrifice style. And throughout are sprinkled in some of the pieces from her chic furniture collection, created out of a desire to make pieces she could never seem to find.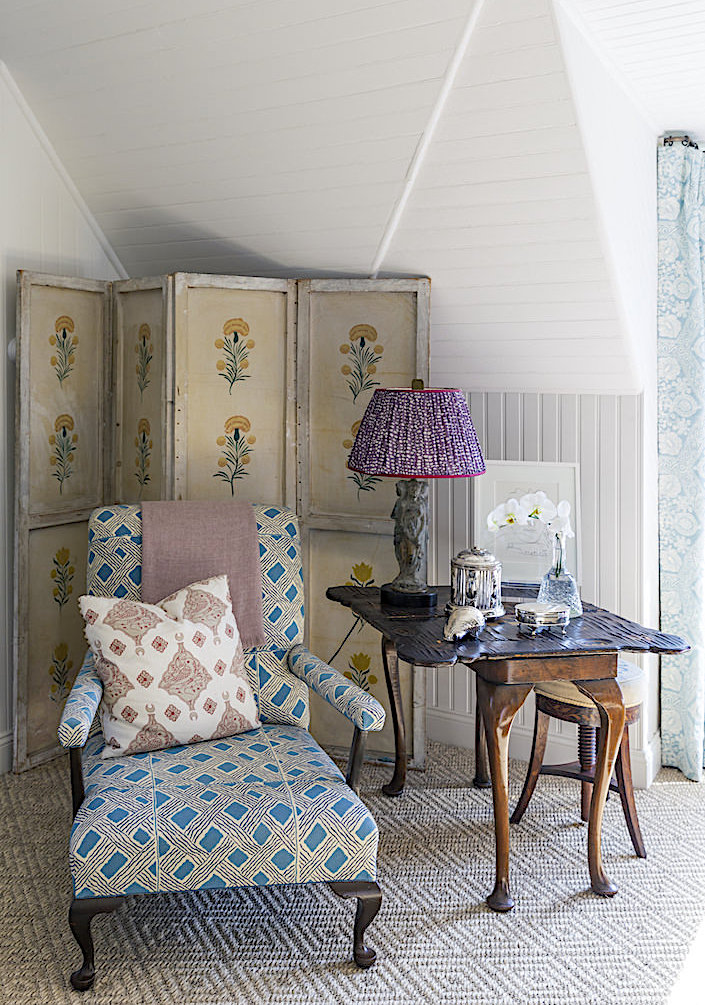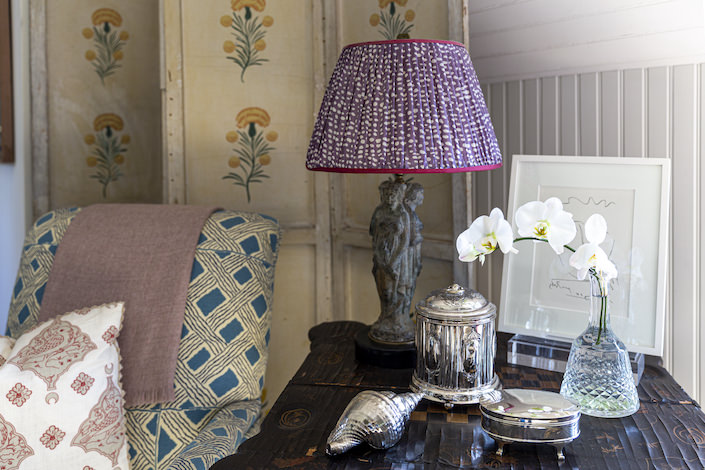 With a love of luxurious materials, great attention to detail and a fresh approach to comfort, Charlotte always manages to strike the perfect balance of old world glamour and modern flair. So thank you Charlotte, we loved getting a chance to visit in your chic Connecticut carriage house!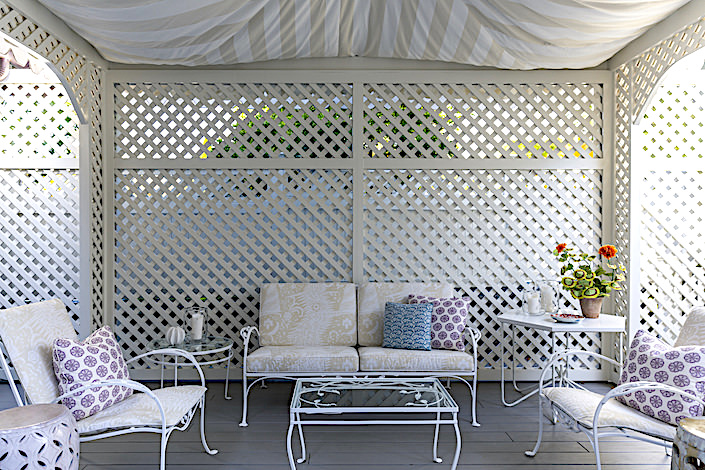 And a big thank you to our repeat video sponsor Luxury Portfolio! Representing the largest network of premier, locally branded real estate companies, Luxury Portfolio International® annually markets approximately 50,000 of the world's most exceptional homes. Based in the United States with a global audience, Luxury Portfolio is backed by decades of experience of the most well respected and well-known experts in luxury real estate in markets worldwide.