On a quiet side street in Greenwich, Connecticut, away from the more commercial traffic on the Avenue, sits the charming building that is home to Charlotte Barnes Design, the Studio and the new Collection. Through various degrees of separation over the years, Charlotte and I have been ships passing in the night, so I finally resolved to pay a visit to see her relatively new space and brand new collection. While the sun filled Studio functions officially as showroom and gallery, it could easily pass as someone's lovely living room. I was not surprised to learn that some clients have felt so at home, they have in fact purchased the entire contents of the space.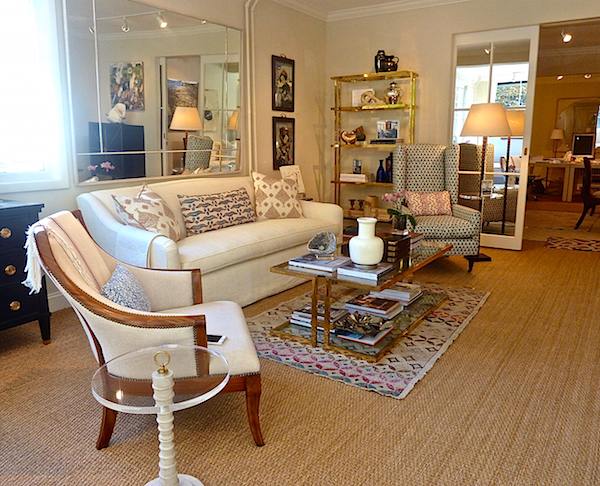 Like Charlotte herself, it is easy, relaxed and chic. Her background in fashion shows and her love of classic tailored lines belies her years working for Ralph Lauren in New York and then launching the Womenswear line in Europe. It was while living in London that her love of interiors grew, culminating with her own home being published in British House & Garden. She began sharing her talents with friends and, finally, after moving back stateside, opening her firm in 1993. Charlotte's work is an eclectic fusion of traditional and contemporary that is comfortable yet fresh, marked with understated detailing, sophisticated accessories and a timeless sensibility. Like many collections, Charlotte's grew out of a desire to make pieces she could never seem to find, like her Bartlett sofa, below. It is a quietly perfect piece. With elegant simple lines and a clean bench seat, it sits like a dream, "the perfect balance of old world glamour and modern sensibility."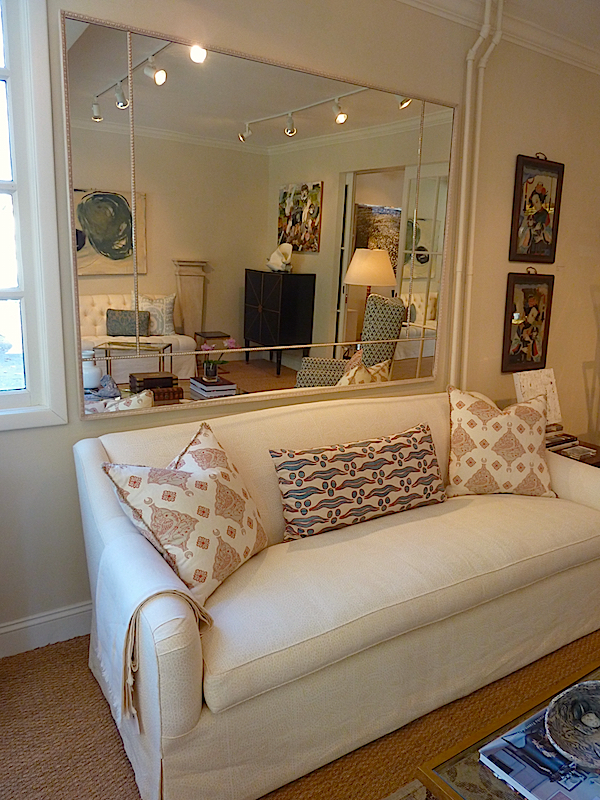 Above the sofa sits the Ellis mirror. It isn't easy to find large mirrors with clean lines that aren't too modern and this, at six feet wide, is generous without feeling overwhelming. Inspired by one in Charlotte's childhood home, it features just the right amount of chalky details to make it feel somehow vintage and familiar.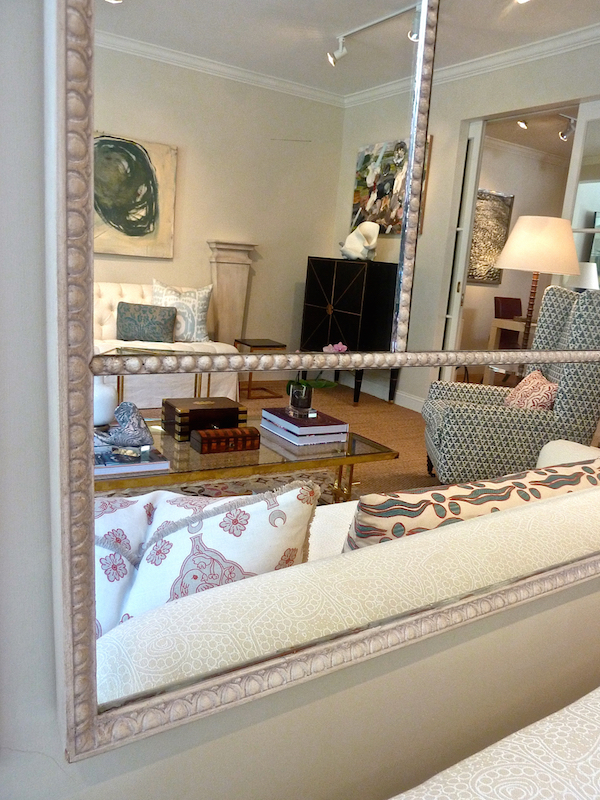 In fact all of Charlotte's pieces have that "just right" feel, adding a dose of modernity with ample reference to the past. Take the fabulous Jack Bar, below – elegant, functional and über stylish, it has contemporary élan melded with a deco chinoiserie chic.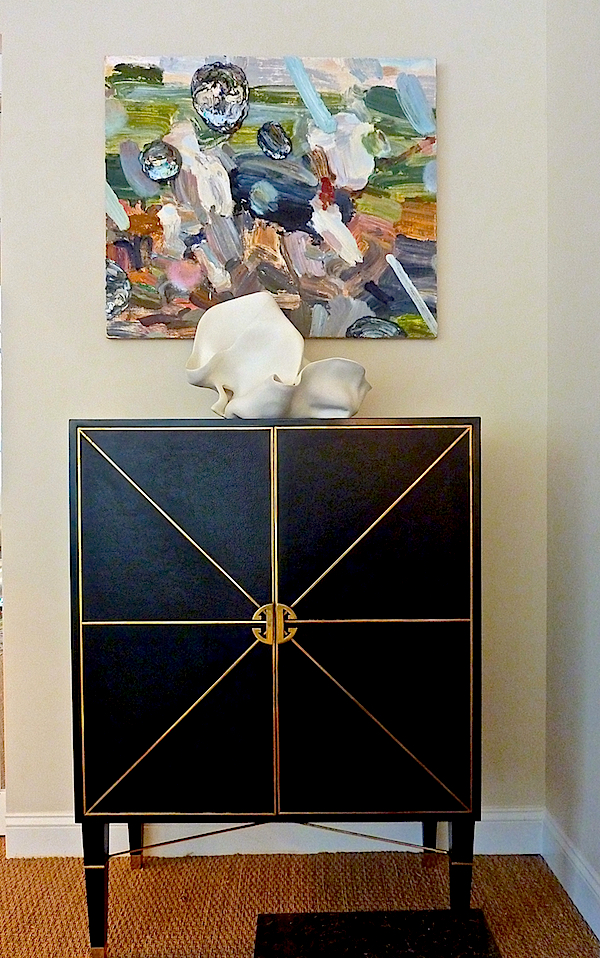 Made by master craftsmen in Viet Nam, Charlotte worked with the team to perfect every nuance. Beautiful paneled leather doors, specialty hardware and a gorgeous interior peacock lacquer (although it can be custom colored) make this one of the stand outs of the collection.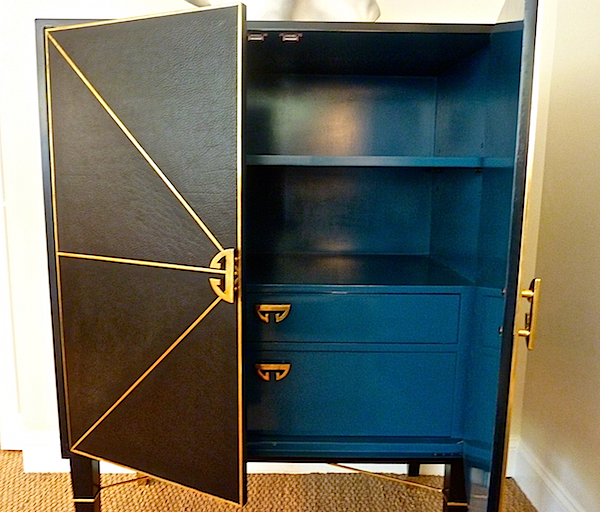 This vignette shows how beautifully the eclectic pieces in the collection can work together. I love how the Collection white finish, leather top and sinuous, almost equine, lines of the Elsie table (of course named after Charlotte's design idol Elsie de Wolfe) contrasts comfortably with the tailored shape of the perfect little go anywhere Barrett Stool,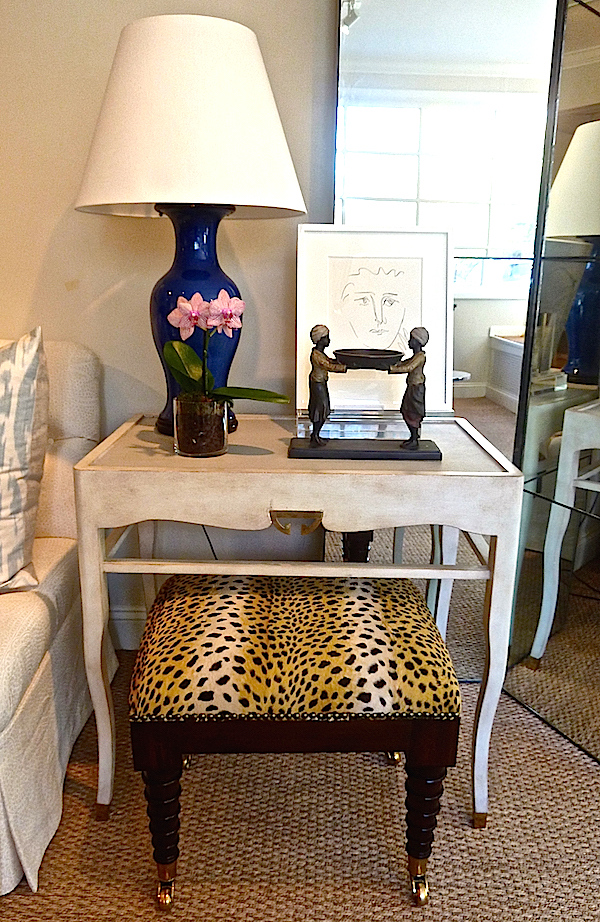 with its wonderfully ribbed walnut legs.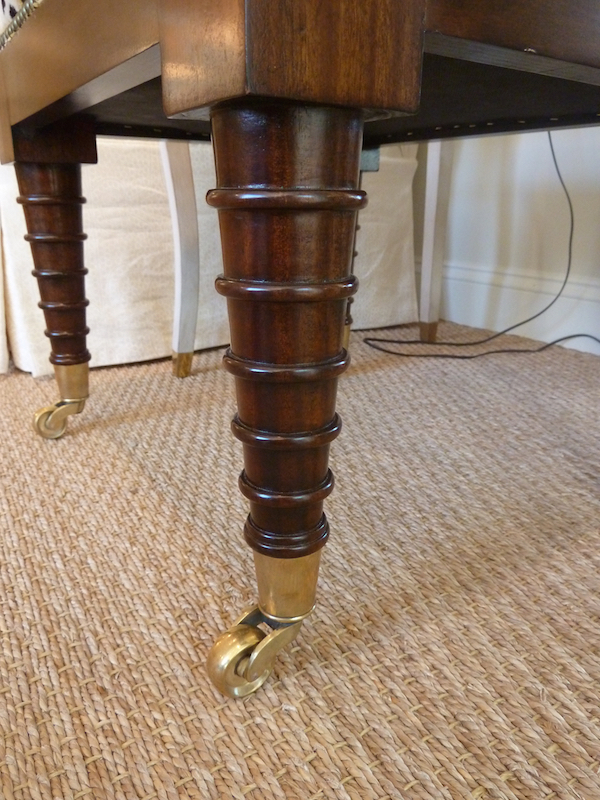 Contributing a reflective glamour to the mix is the Florence Screen. Whether amplifying a dark corner or functioning as a room divider or bedroom mirror, it adds an element of dazzling depth.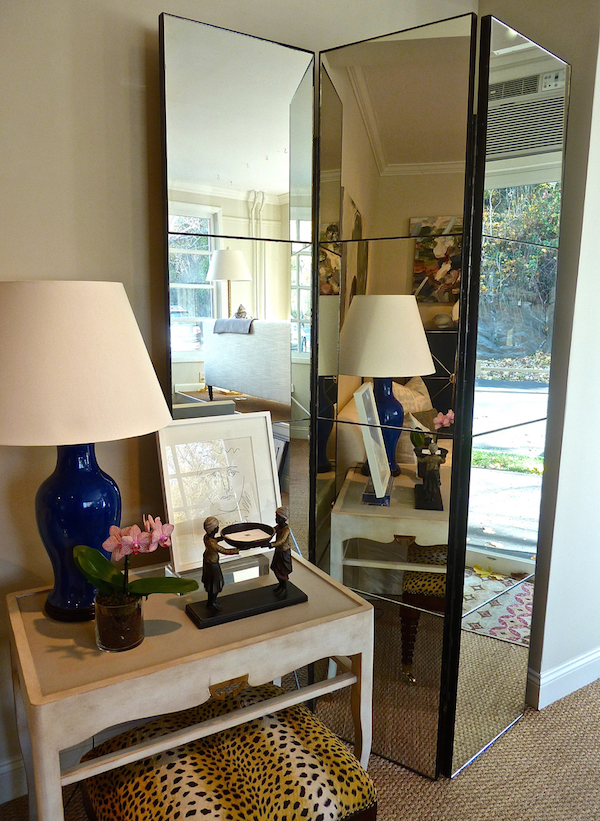 And the same finish to the table above translates effectively to the fabulous Lyfield Plinth, a wonderful conversation piece with classical allusions and architectonic stature.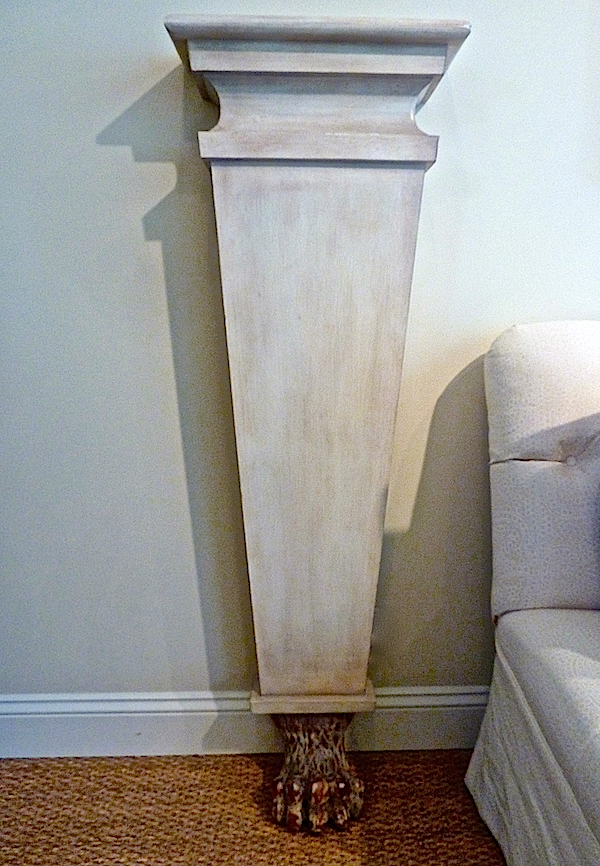 A good looking mid size chest is a hard-to-find piece that is a versatile staple in any home. The handsome Losilla Commode, inspired from an original found in Spain, has masculine heft with jewelry-like cast brass hardware and leg caps. From living room or bedroom to dining room or library, the question is where wouldn't this stately piece work (in either the original black or available white, red or blue finishes).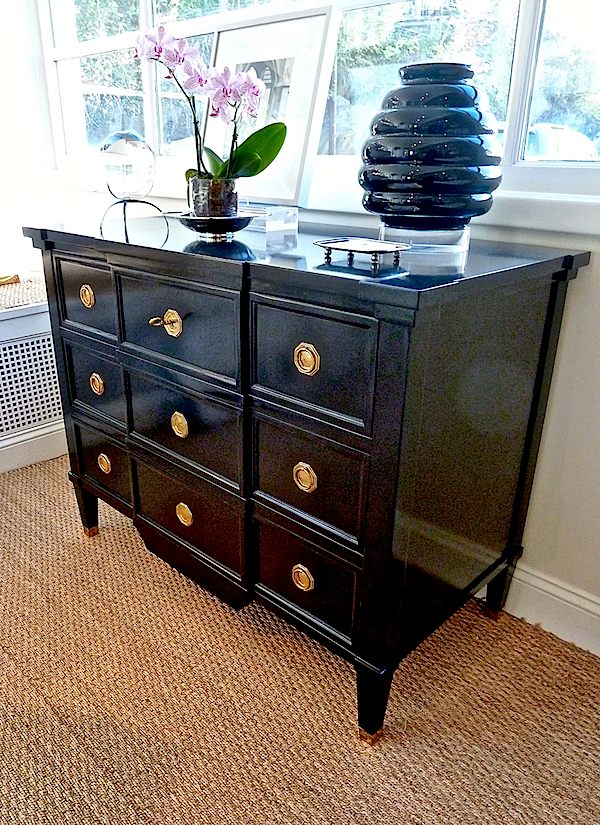 With the function of an ample club chair with the sexy lines of classic French 40s, the Edwina Chair appeals to both men and women of style.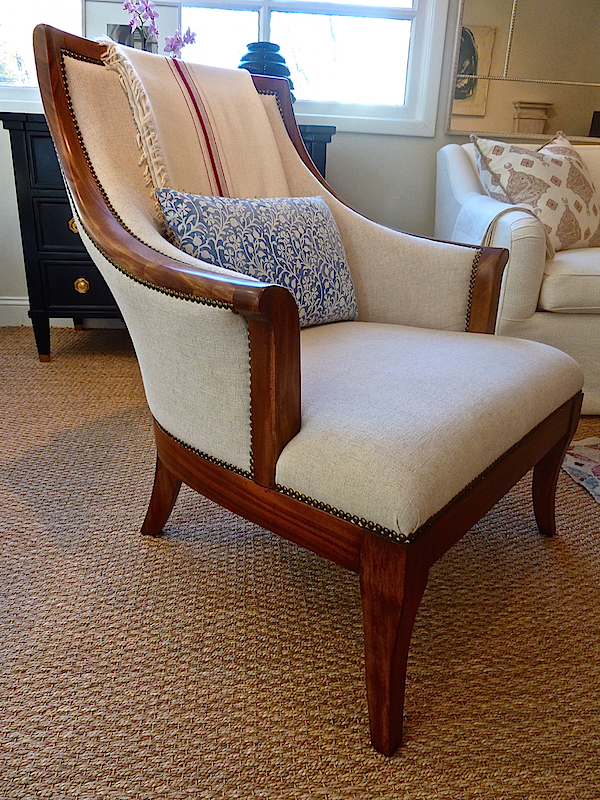 And pair it with the Addison Drinks Table for modern flair. A convenient and portable piece, the combination of the the lucite, brass and wood rings make this a collection favorite. Shown in white, it would be equally adorable in its black or brown iterations.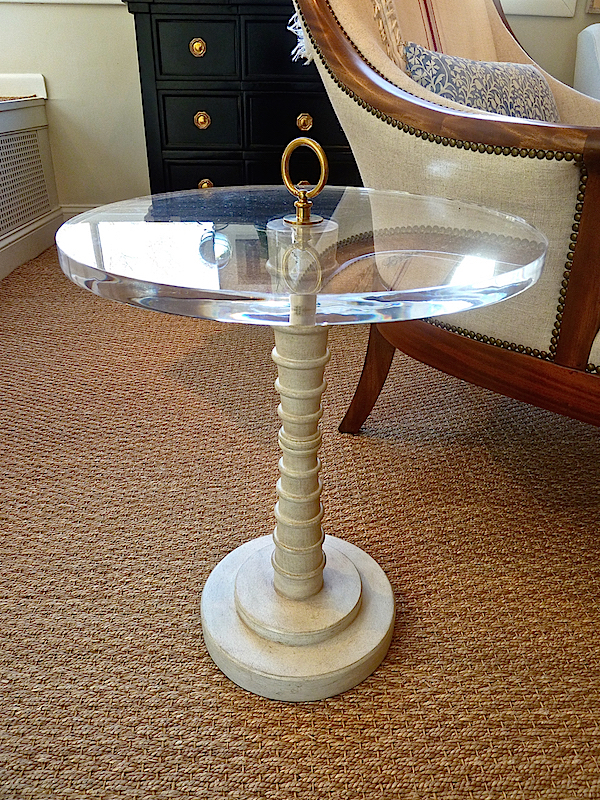 The Lyford Drinks Tables are a sleek derivation of the iconic Lyford Cay matchboxes. And just like the famous club, they are a chic update take on tradition. Unlacquered brass, with glass top and mirrored bottom shelf, they are perfect as a pair or perhaps even merrier in multiples, arranged as a geometric coffee table.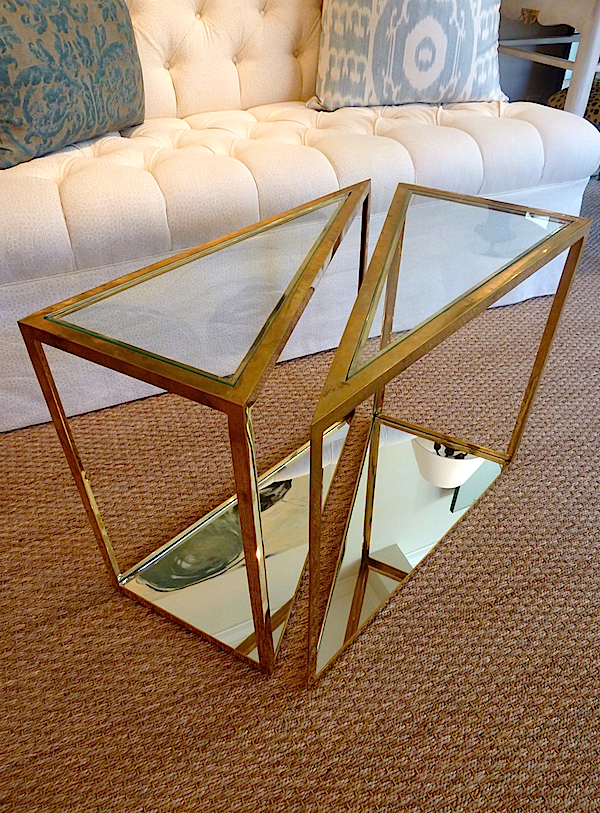 Seen behind the tables and below is the Walker Sofa. If you are a fan of tufting as I am, you know that the sit can sometimes be not particularly fanny friendly. But this seat is comfortable enough for lounging. A wonderful piece for entry or boudoir, it can also be raised to sit as a banquette in front of a dining table.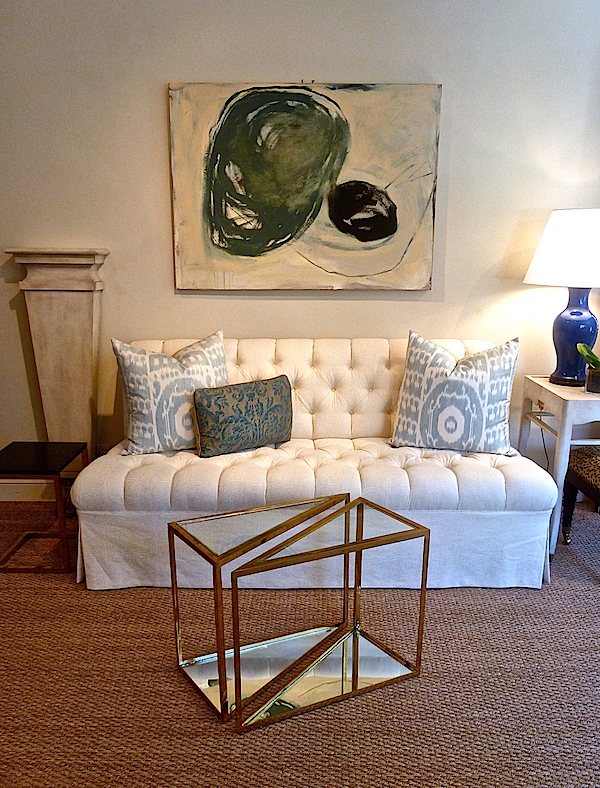 The Kingstown cocktail table is a beguiling choice. There is something very Tom Ford/A Single Man about it with classic lines and charismatic flair. And the lower shelf adds an appealing practicality.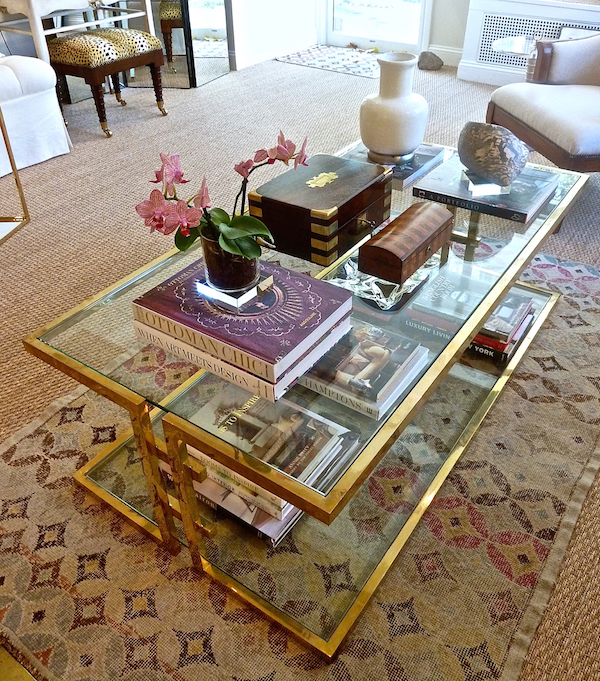 With the 70s so in the mix these days, this table is an especially winning pick for timeless sexy glamour.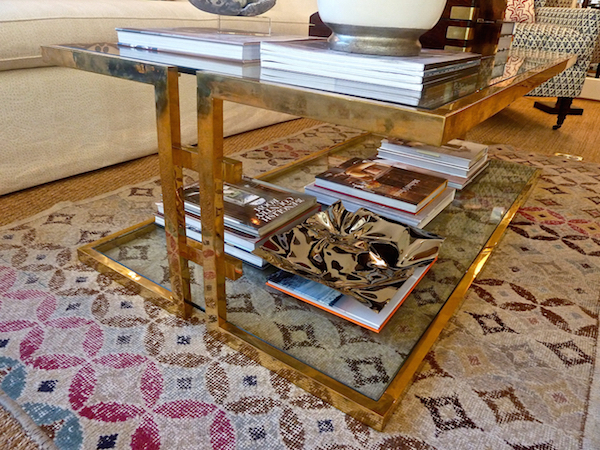 Its companion piece, the Hadley Etagere is an ode to the timeless shelving by the master of American style.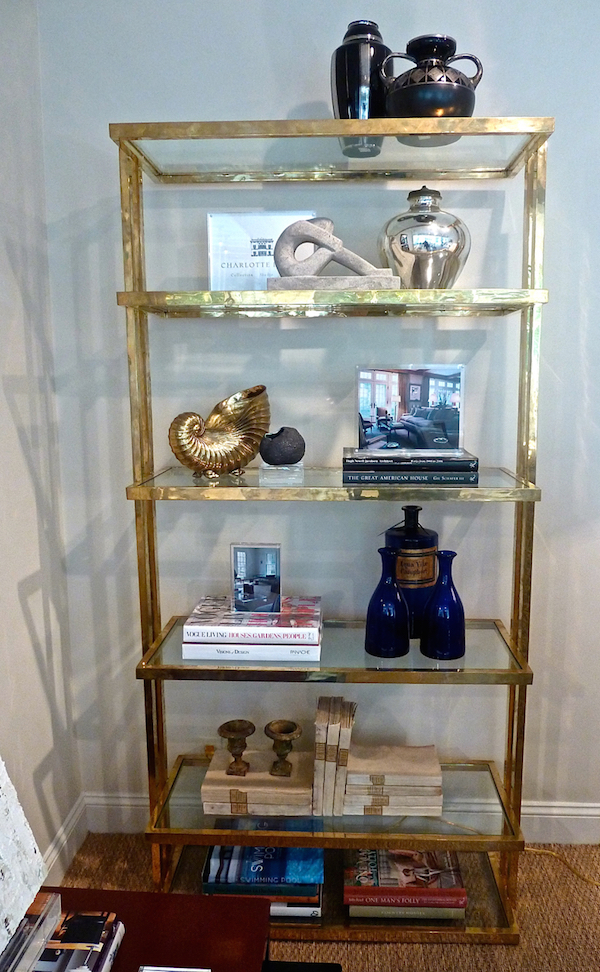 The substance and strength of its lines and beautifully crafted unlacquered brass separate this piece from the pack.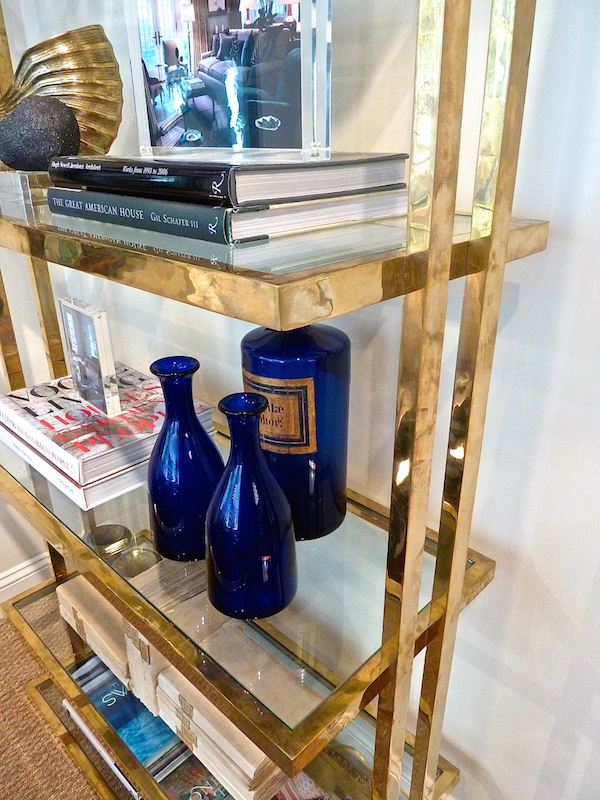 This vignette in the studio features the fabulous Gracie Mirror over the Balding Writing Desk. With its geometric purity, generous scale and elegance of materials, the mirror could make a stylish statement in any room.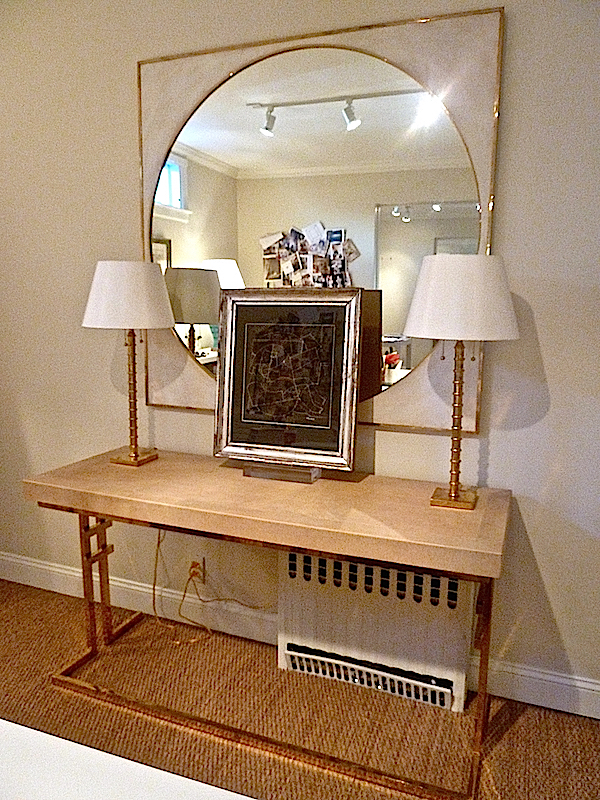 The desk, with its pebbled leather top, could indeed function as a handsome desk (drawer hidden on wall side in this photo) or as an elegant console. The Addison Table Lamps in unlacquered brass, feature a shaft with signature rings and is available also as a floor lamp in a variety of configurations.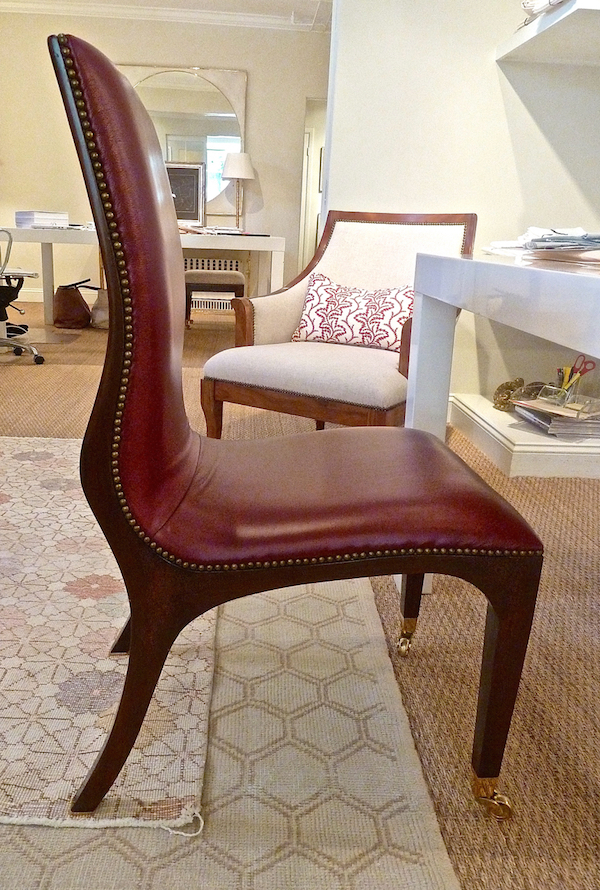 One of the obvious winners in the collection is the gorgeous Carey Dining Chair. In sumptuous red leather, its simple sinuous lines make this an instant classic. Harkening back to beloved British classics, this chair is like the bespectacled bunned secretary who takes off her glasses and lets down her hair to reveal her sensuous self. While comfortable in a formal library setting, it would be equally at home in the dining room for a raucous Roman feast – think Anthony Hopkins meets Sophia Loren!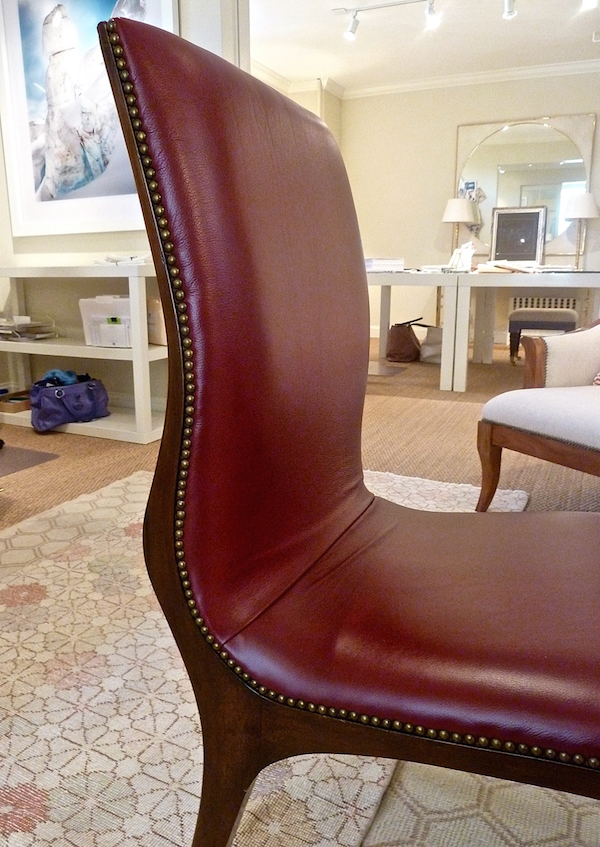 These represent merely a few highlights of the stellar (and might I add quite affordable) new collection by Charlotte Barnes – carefully curated pieces with beautiful attention to detail that are brimming with style yet easy to live with. Hearty congrats to Charlotte for a fantastic first showing. I would be delighted with any or all!!