This weekend marked the opening of the TEFAF New York Fall 2018 show. The third edition of this prestigious art fair continued to wow its audience with a focus on the creme de la creme in fine and decorative arts from ancient times through early twentieth century.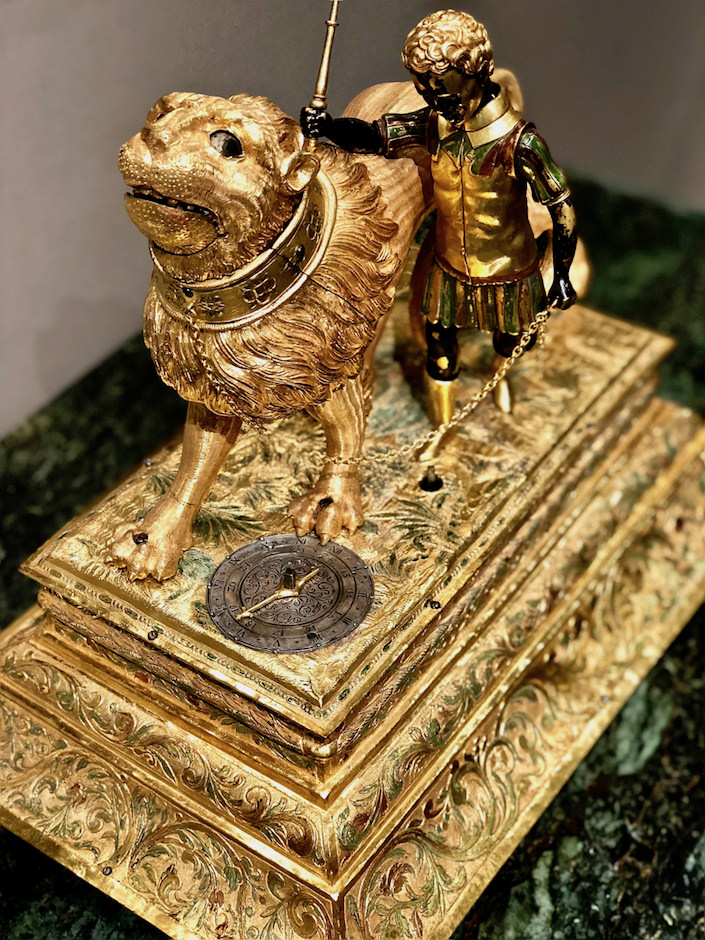 With a glamorous venue, the preview on Friday included a sophisticated group of collectors, interior designers, museum representatives, art connoisseurs and aficionados. One of the first booths I visited was the always impressive Galerie Kugel. I find automatons fascinating, walking the line between mechanized wonders and works of art. The gilt brass one above includes a lion that rhythmically sticks out its tongue as its tamer taps in time to a chime.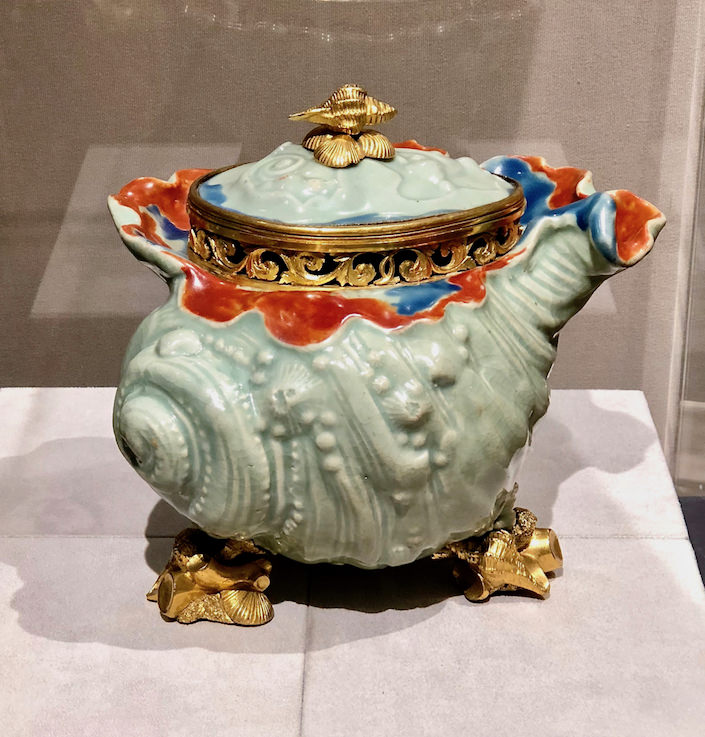 Above, a beautiful 17th century Japanese porcelain potpourri bowl with French 18th c. ormolu mounts and below, a fantastic Italian wood bas relief circa 1800 of Bonaparte on horseback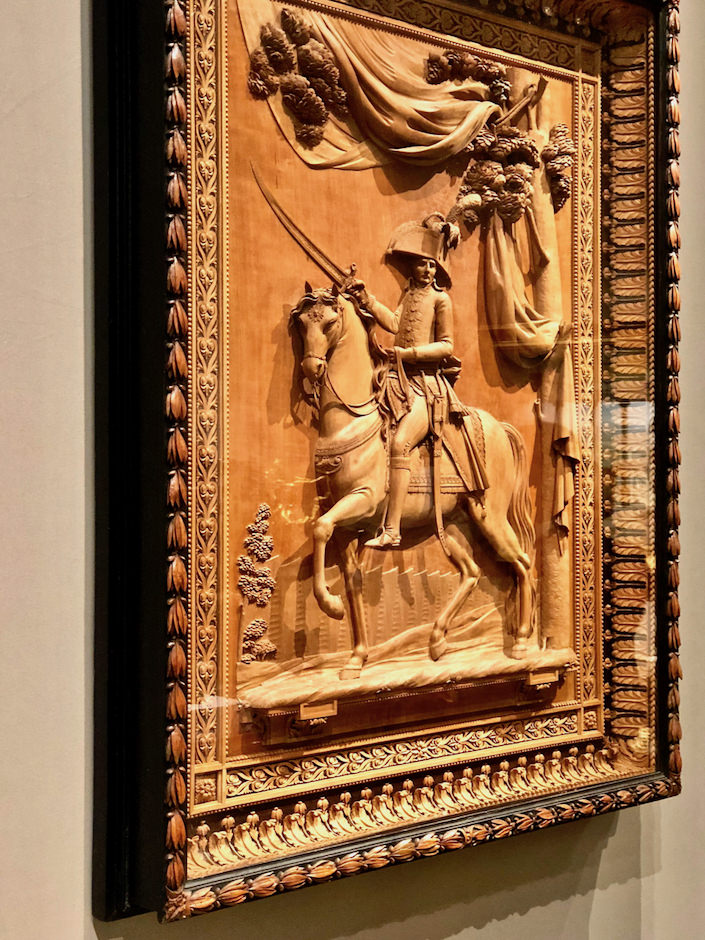 with the most incredible detailing including the frame.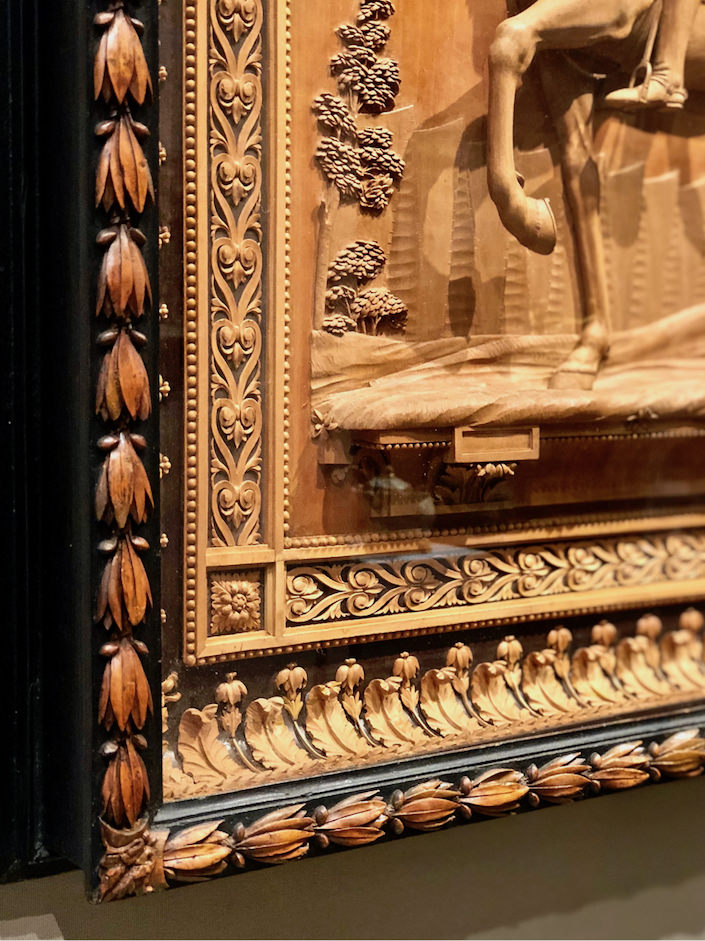 Northern Baroque was having its day at the fair and there was a plethora of significant pieces. Richard Green Gallery from London showed this marvelous Balthasar Van der Ast still life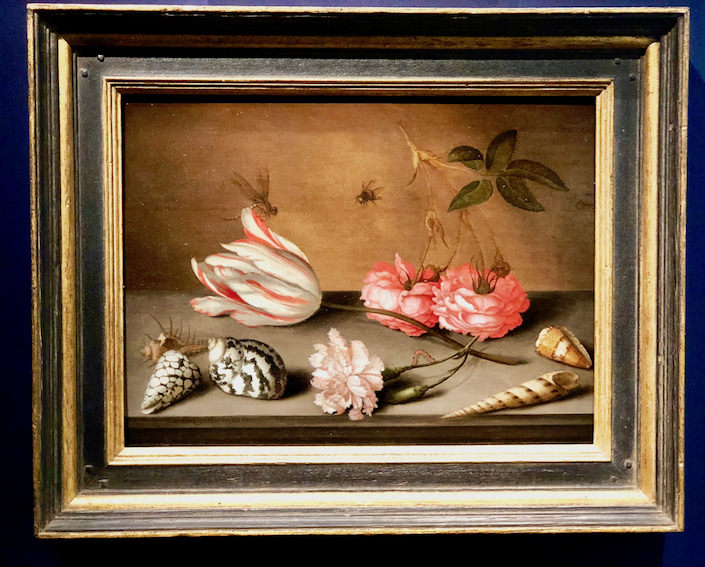 along with a luminous Willem Claesz Heda sill life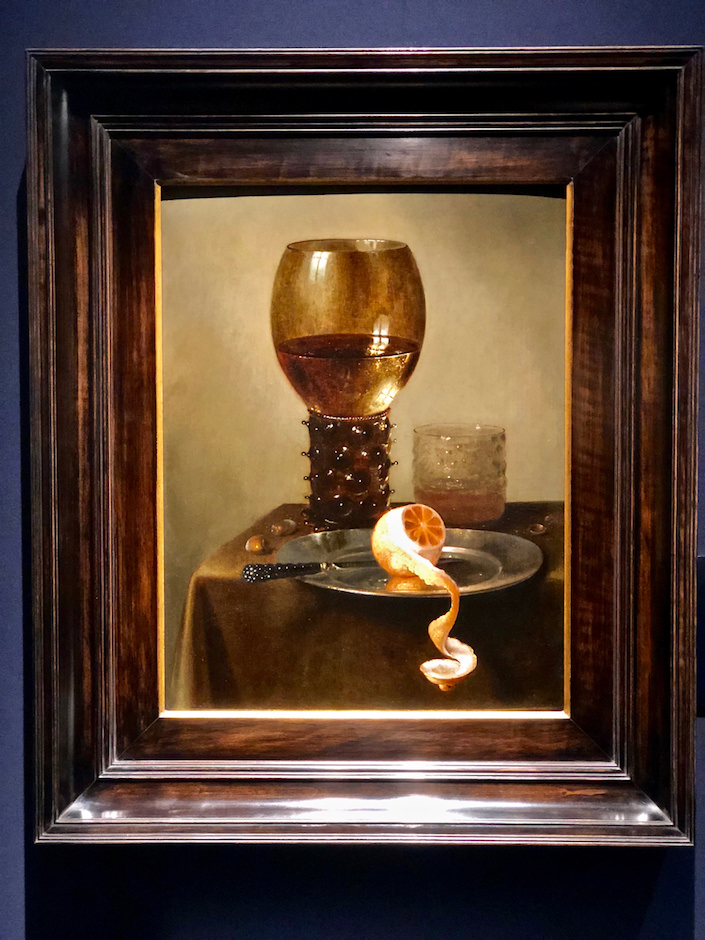 and Cornelis de Heem beauty.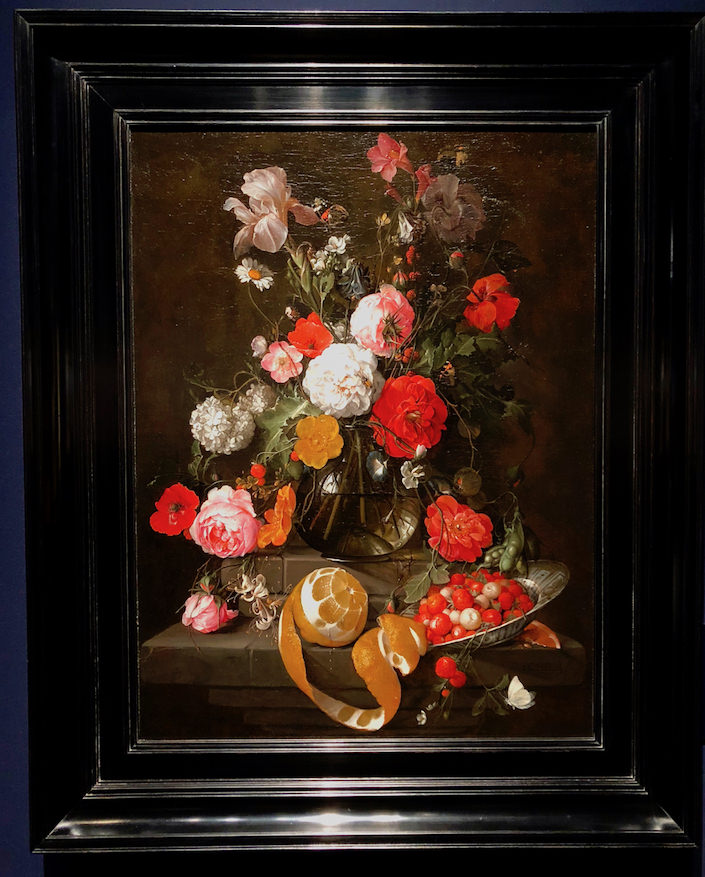 Galerie Florence de Voldere's booth had the most creative and inventive lighting, as if the paintings were lit from behind. One of the standouts was the Anna Maria Janssens below. Daughter of a famed painter, wife of Jan Breughel the Younger, and mother to 11 children, six of whom became painters, she was a known painter and yet no paintings were ever attributed to her.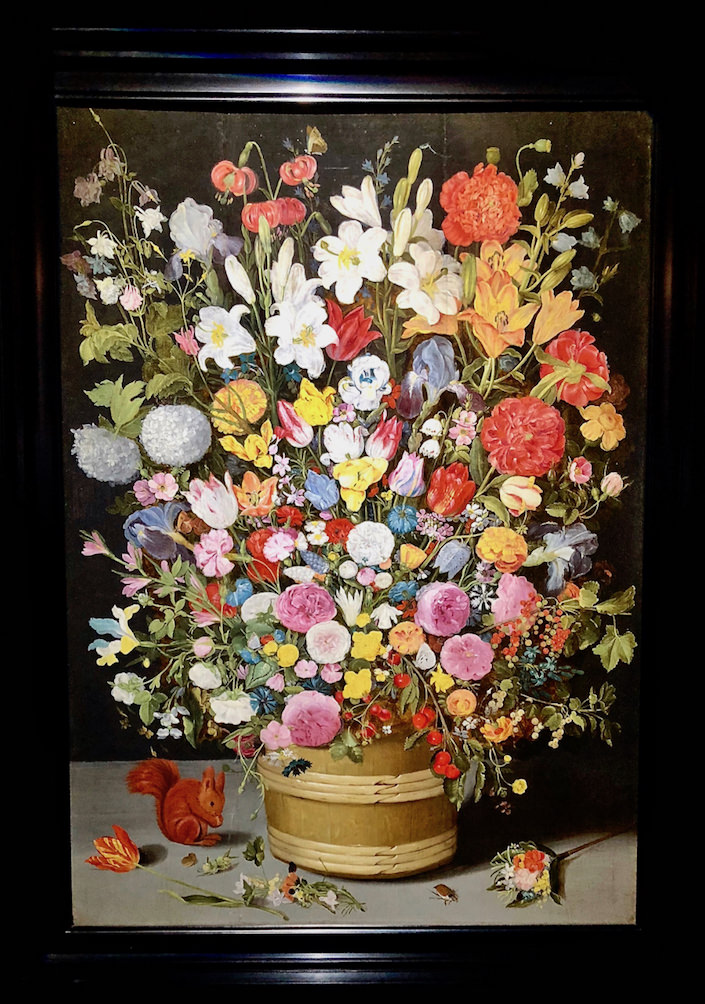 Another beautiful still life by a female artist (Anne Vallayer Coster), painted almost a century later, is being offered at Wildenstein's booth, below.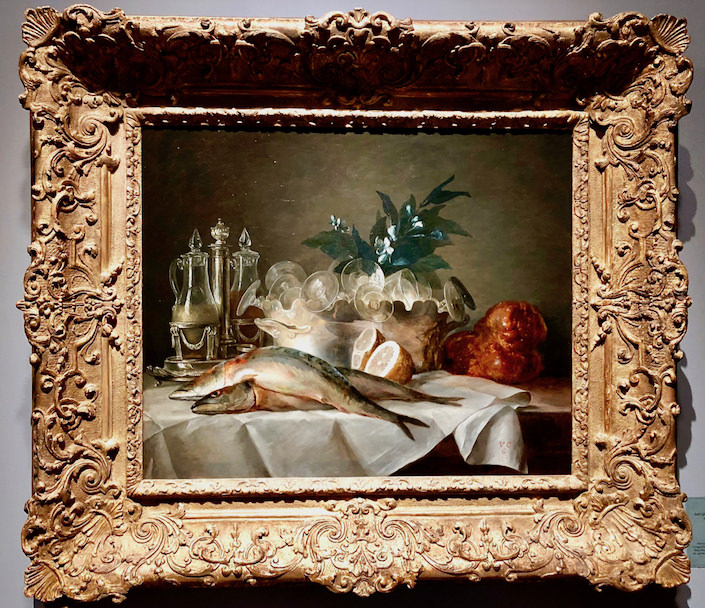 A favorite from French and Company is this fabulous 17th c. Carpet Still Life by Francesco Noletti,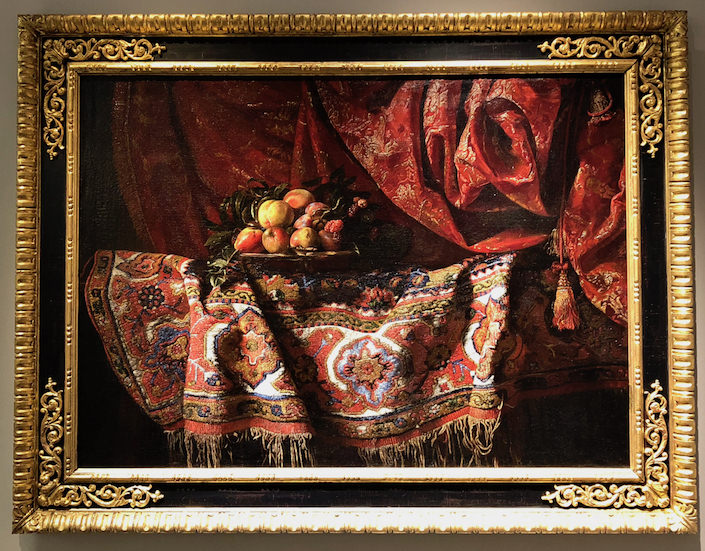 with the most amazing details and brushwork.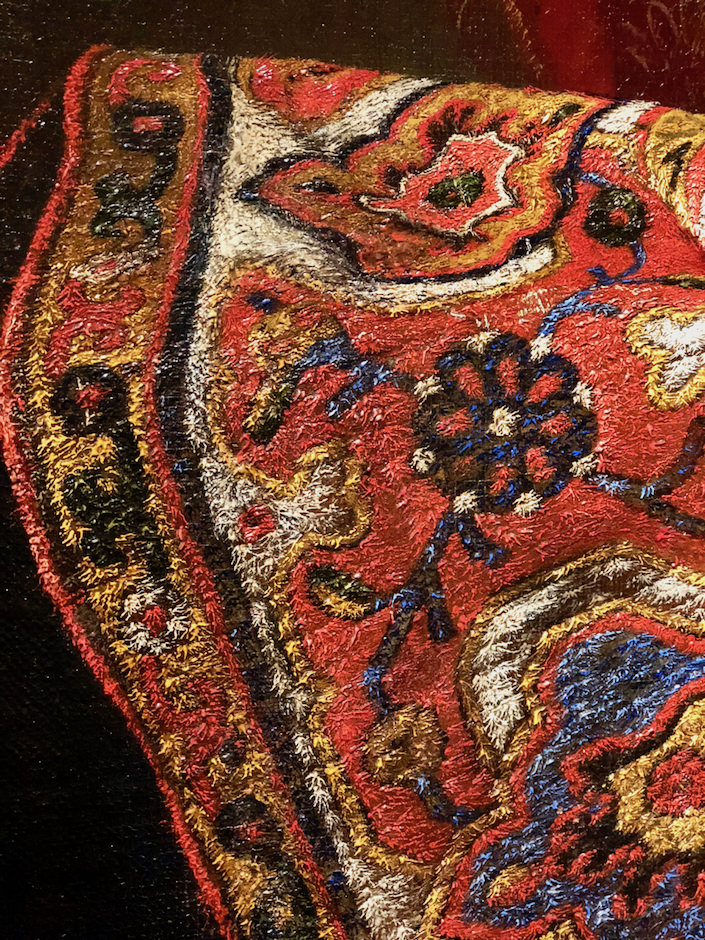 And from 17th c. Rome, this Pseudo Caroselli portrait from Agnews caught my eye with its dramatic chiaroscuro and mannerist treatment.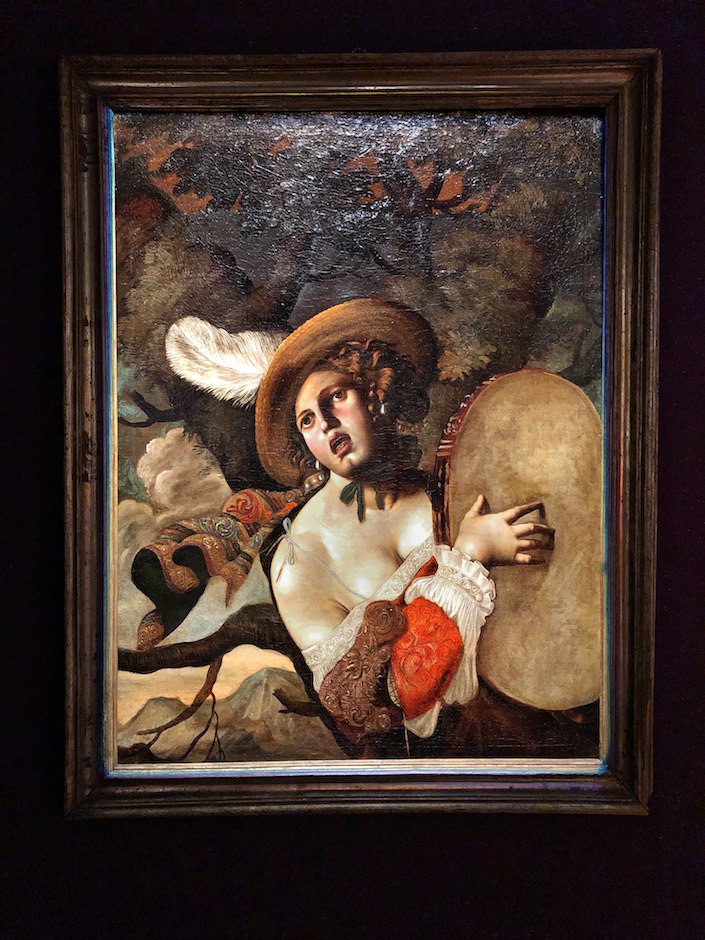 Jewelry is always a favorite category and as always, Hemmerle's booth dazzled.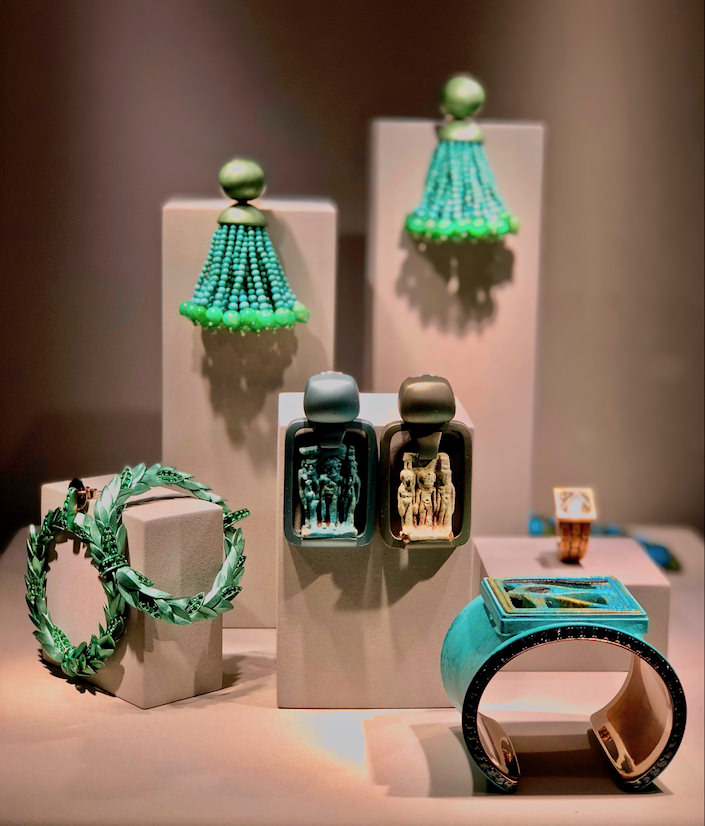 The fourth generation German house continues to find inventive ways to combine unusual materials and subject matter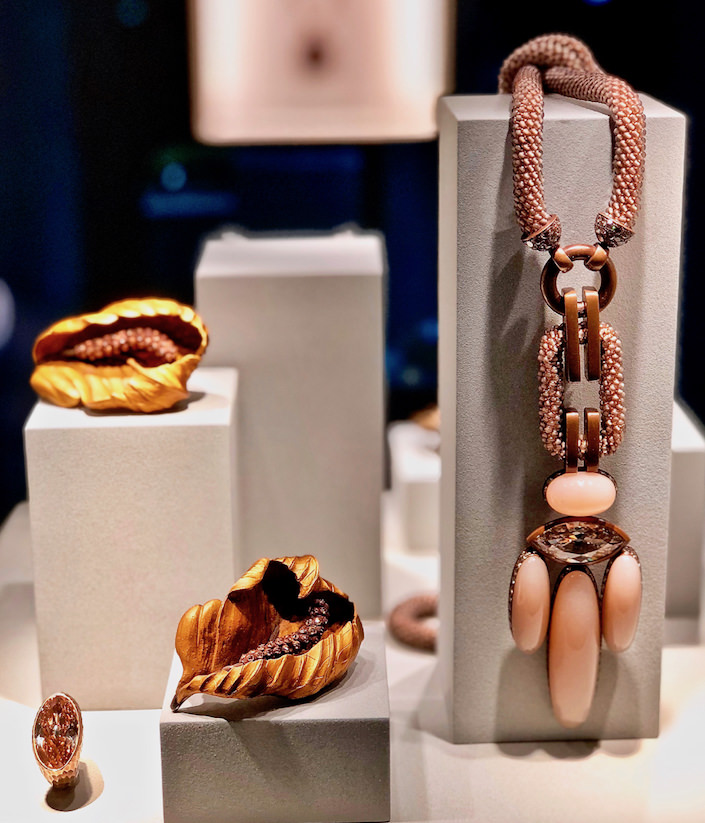 with exquisite craftsmanship and attention to detail, often incorporating ancient artifacts.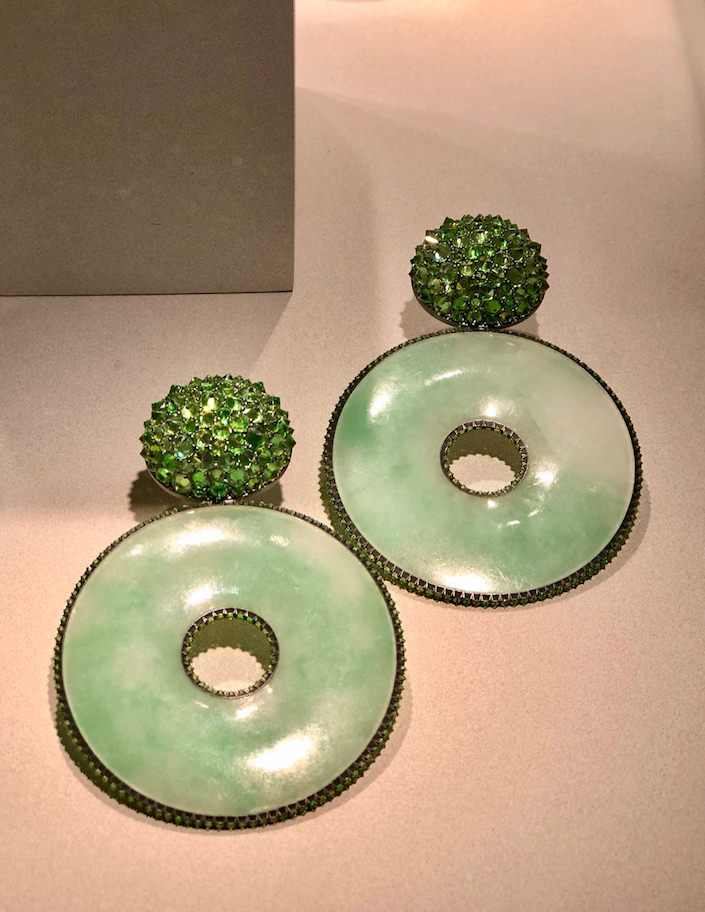 The gorgeous pairing of green demantoids with jade in the earrings above is not only totally masterful and modern but so my color!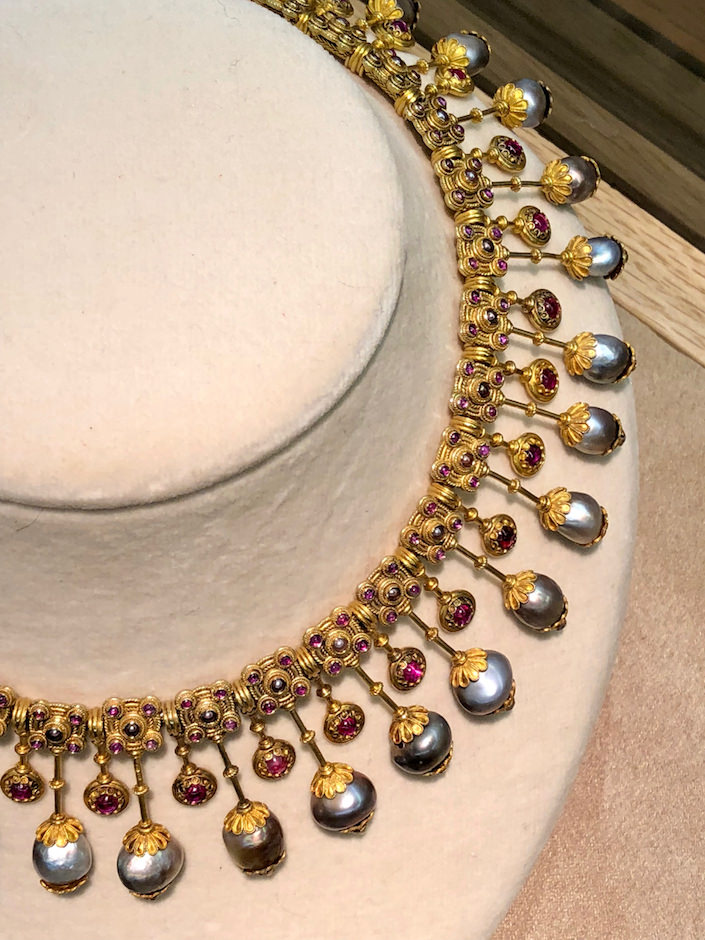 Véronique Bamps has a wide range of temptation from an 1890 revival style Castellani necklace, above, to an iconic Van Cleef Zip necklace, originally a request to then VC artistic director (and Alfred Van Cleef's daughter) Renée Puissant  from the Duchess of Windsor, below,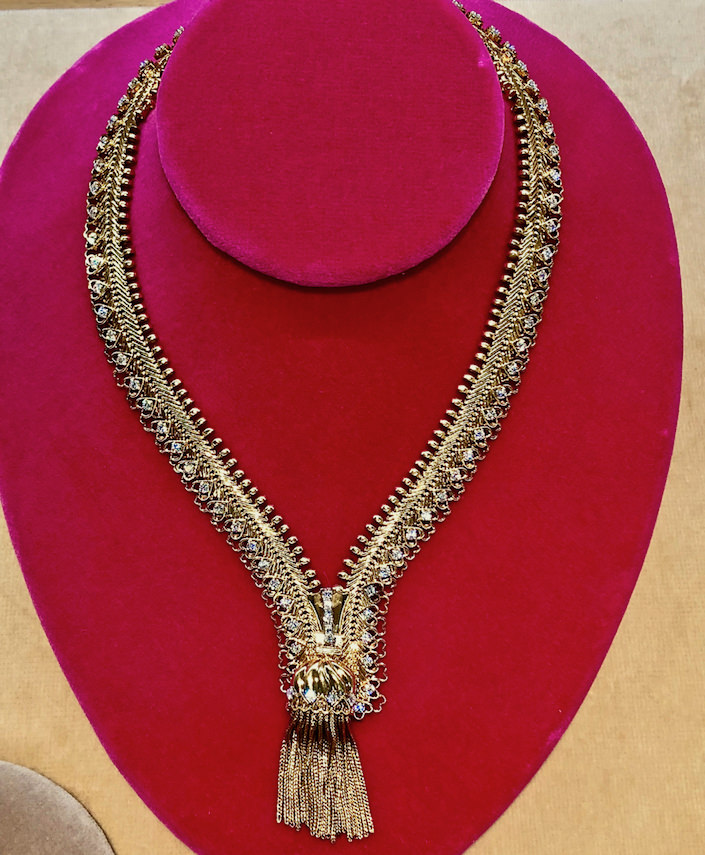 and this Art Deco Cartier coral and onyx tassel necklace.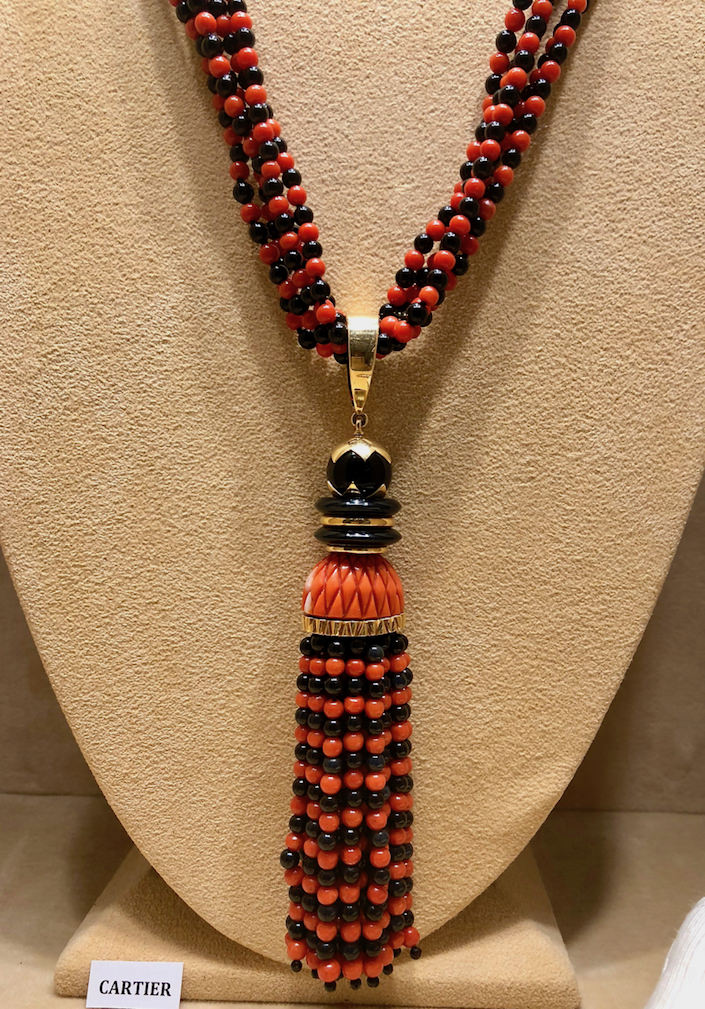 Wartski has several outstanding pieces by Lalique including the nouveau pendant below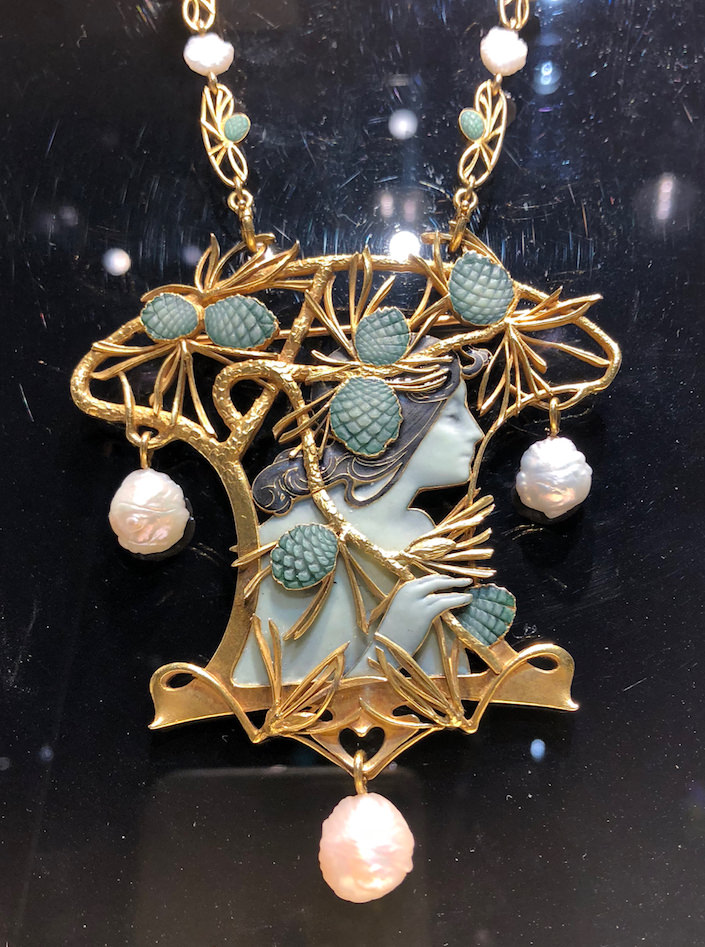 and this gold, enamel and glass beetle necklace from 1905 (in its original presentation case).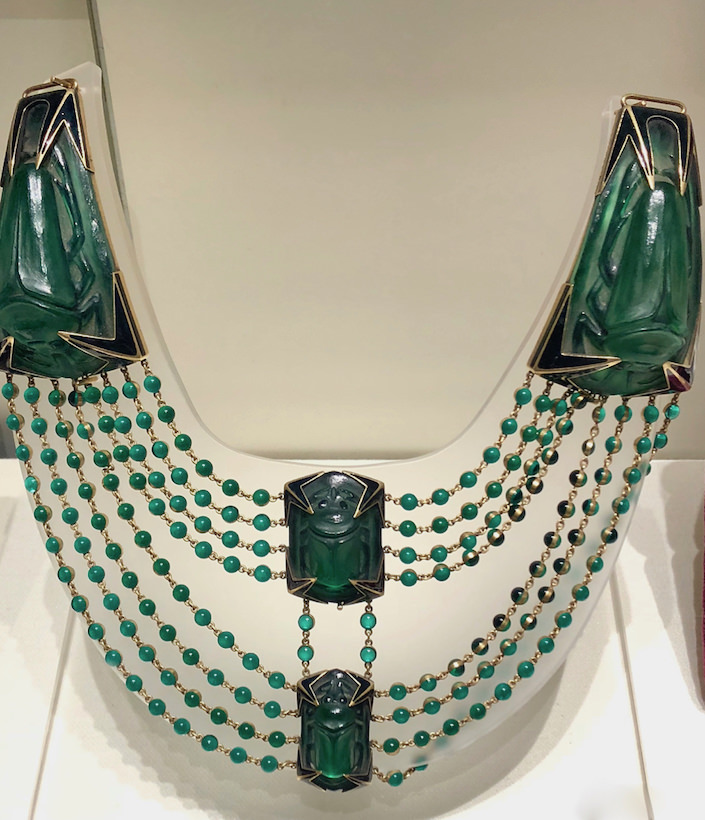 A La Vieille Russie is showing this fabulous necklace by Dorrie Nossiter, one of the finest female jewelers of the Arts & Crafts period.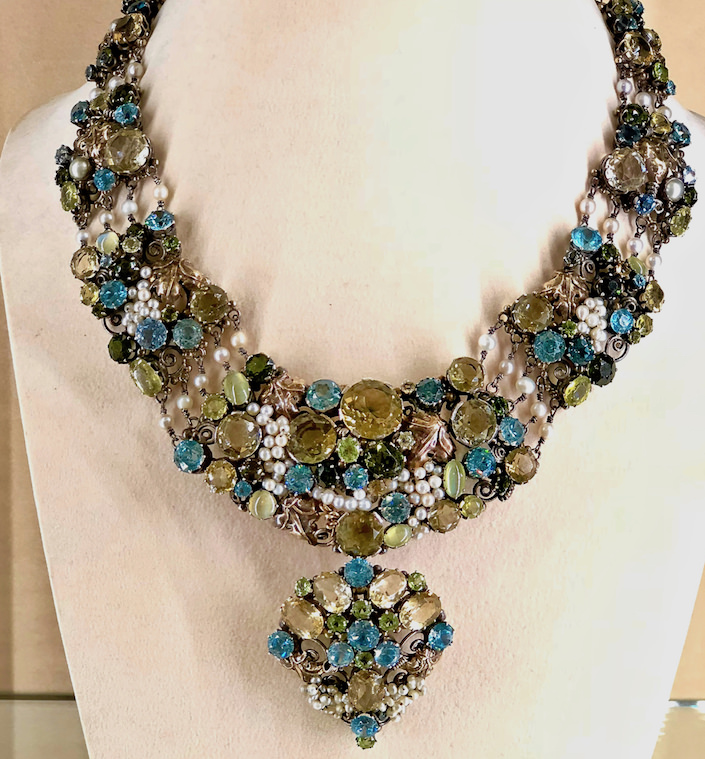 And Siegelson is offering pieces from contemporary artist Daniel Brush, whose work is currently one of the exhibits at Van Cleef & Arpels' l'École School of Jewelry Arts in NYC. The Jellybean Suite of pink bakelite, rubies and diamonds, below, represents just one segment of the multitalented and reclusive artist's work.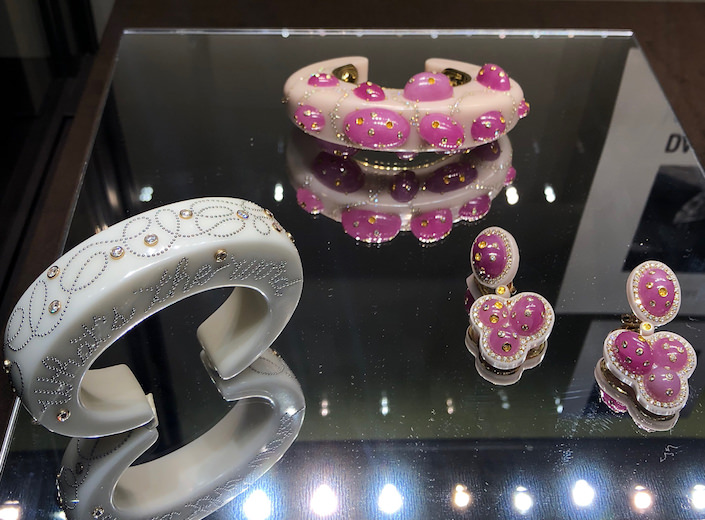 I am also a longtime fan of mystery clocks and Siegelson had these two Art Deco beauties by Pierre Gravoin for Black, Star & Frost circa 1930 with mosaics by Vladimir Makovsky. For those who also love the allure of mystery clocks, you may want to revisit the Cartier masterpieces from the Grand Palais exhibit.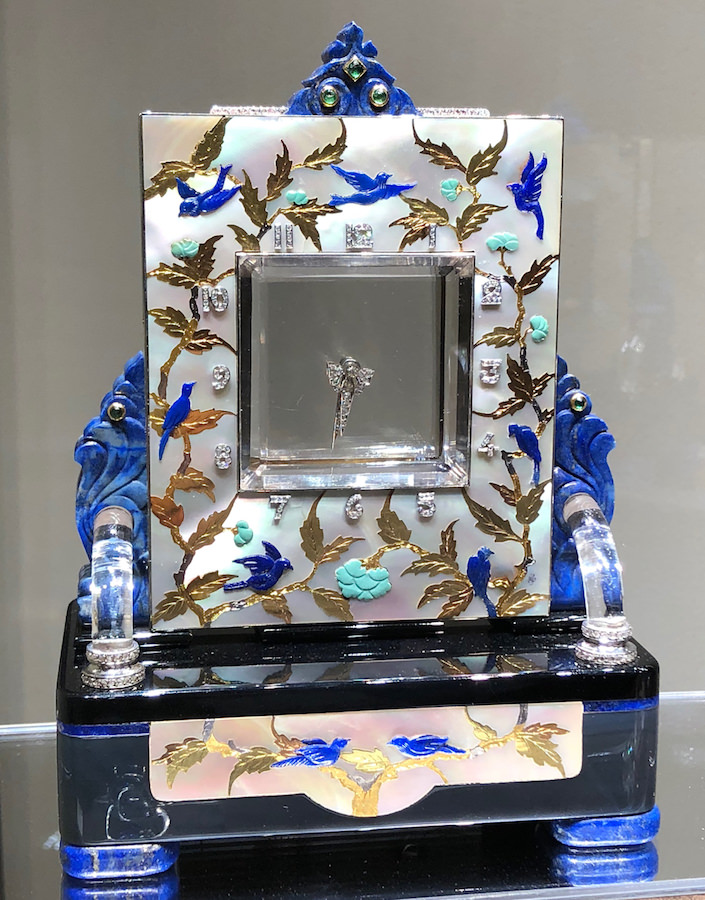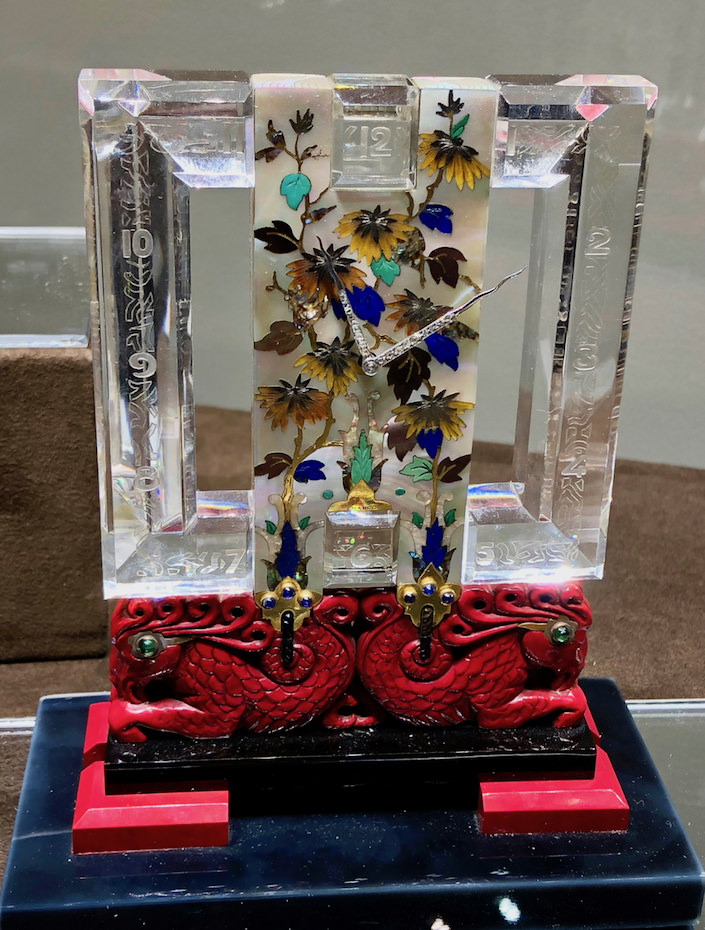 Ceramics is another major category of enticement at the show. Jorge Welsh is offering these enormous 18th c. famille rose Soldier Vases and fish bowls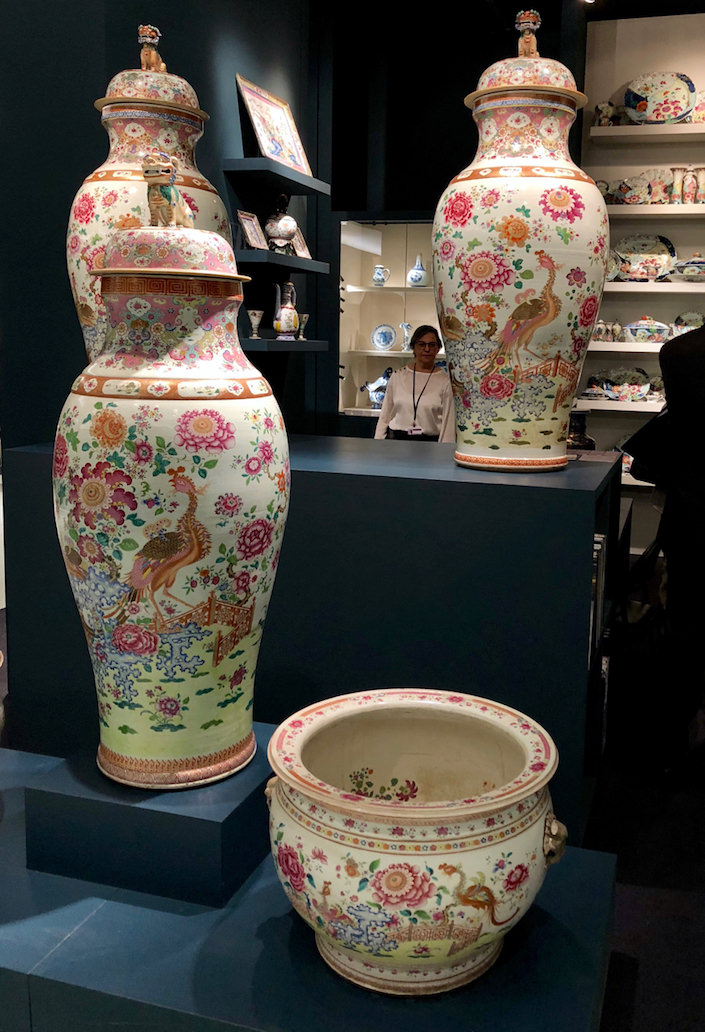 and set of eight extra large blue and white Qing dynasty dishes showing four of the Chinese floral motifs (peony, chrysanthemum, lotus and camellia), representing the four seasons, in a paneled design that was popular for the export market.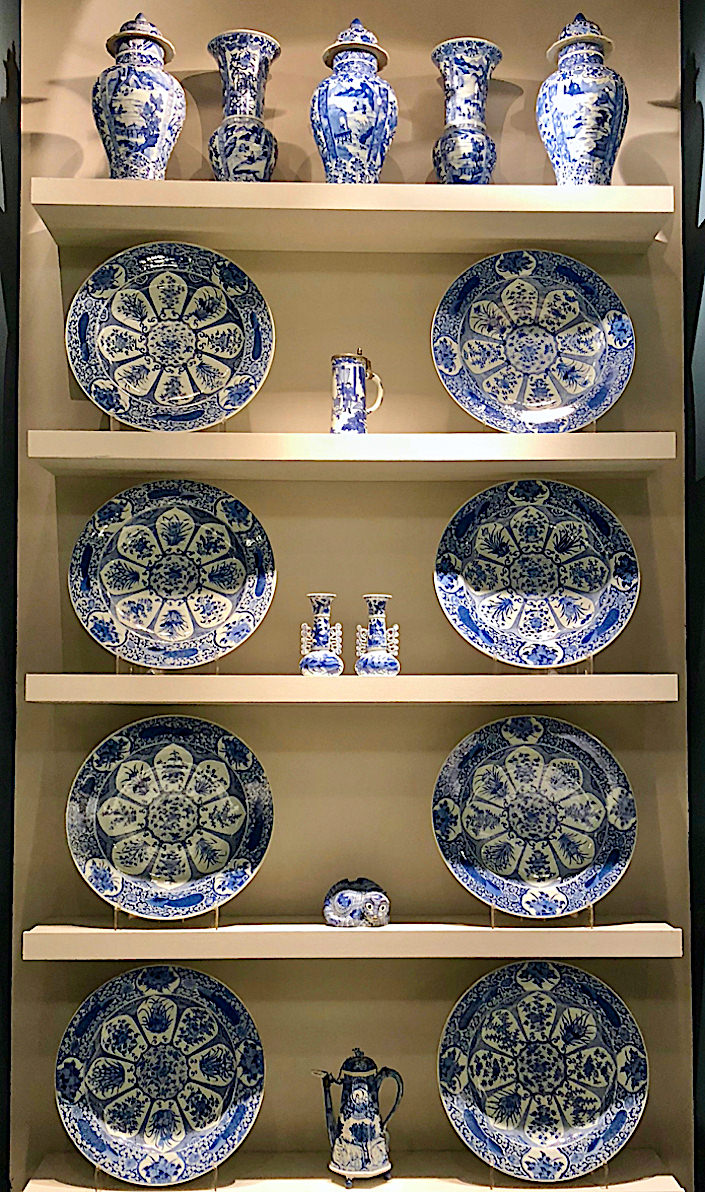 And I loved this vignette with a large pair of 19th c. blanc de chine trees with birds in front of an 18th c. Chinese reverse mirror painting of a European Lady at Vanderven Oriental Art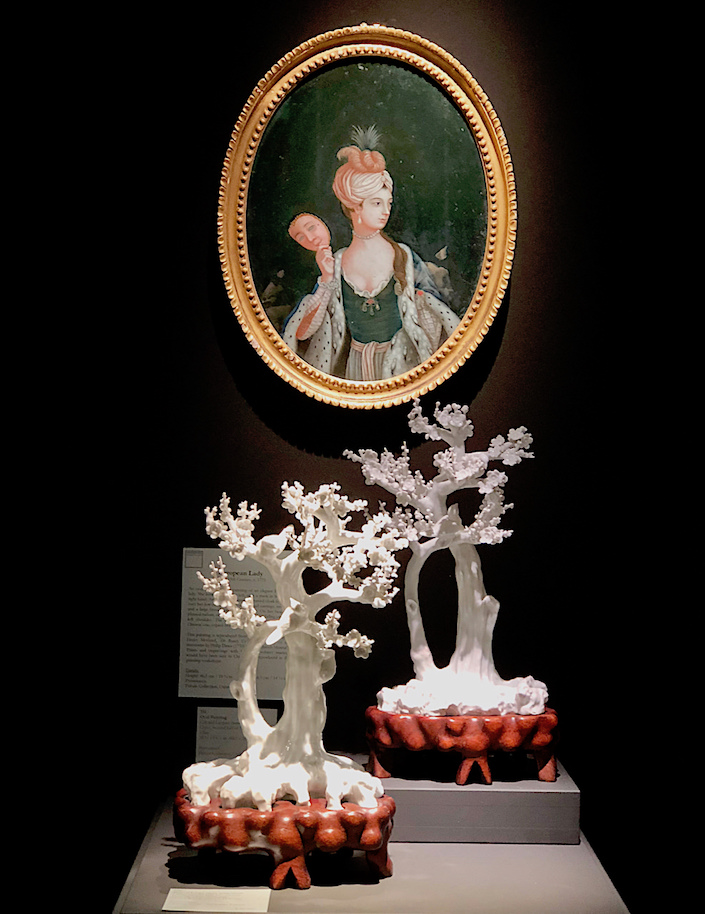 as well as this charming 18th c. Meissen figurine at  – one of four depicting allegories of the four continents (Europe, Asia, America and Africa) from Röbbig Munich.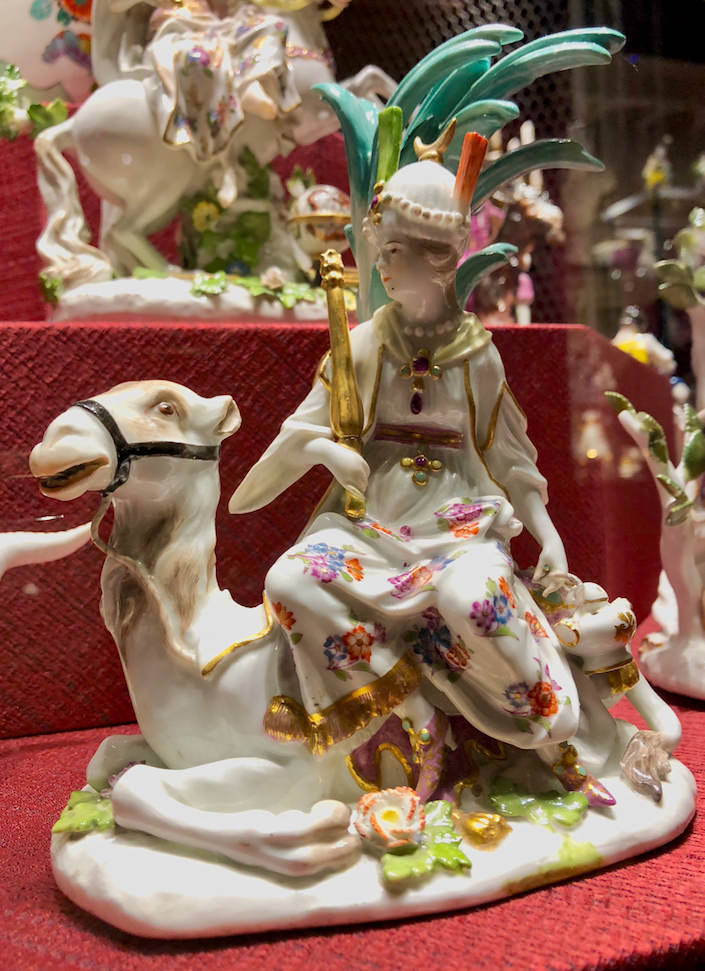 Of course ancient art is well represented such as this Greek amphora from c. 500 BC at Charles Ede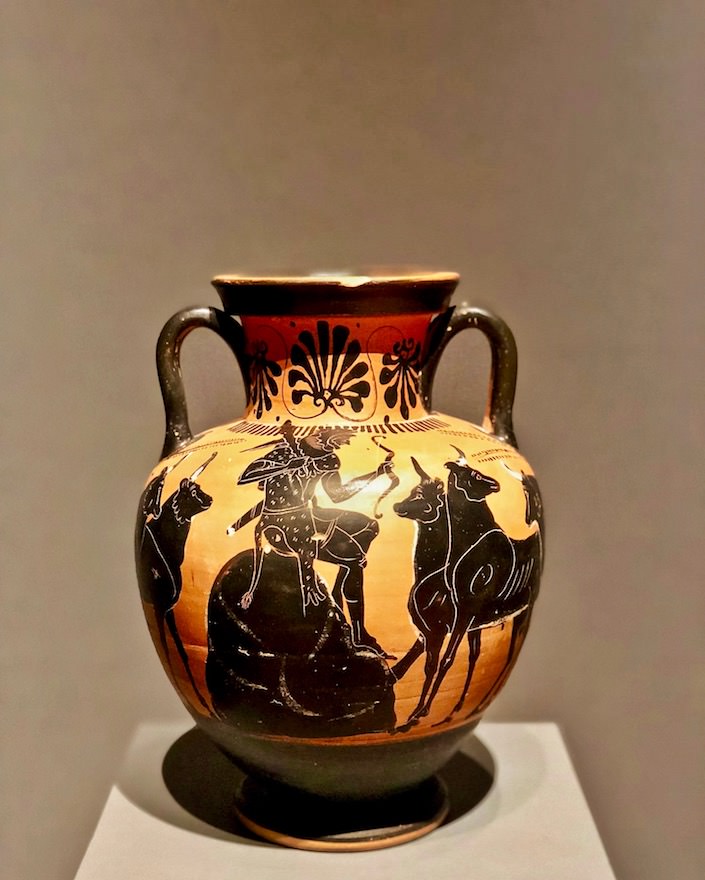 an Egyptian plaster sculptor's model of a pharaoh from 3rd – 2nd c. BC at Galerie Cybele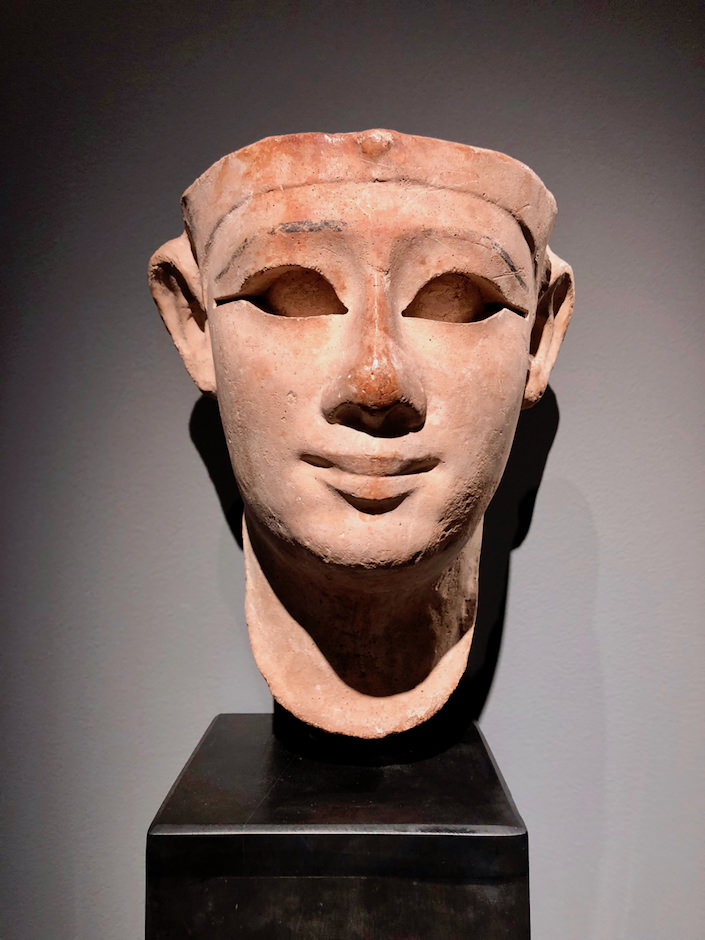 a Roman 2nd century AD marble head of Serapis at Galerie Chenel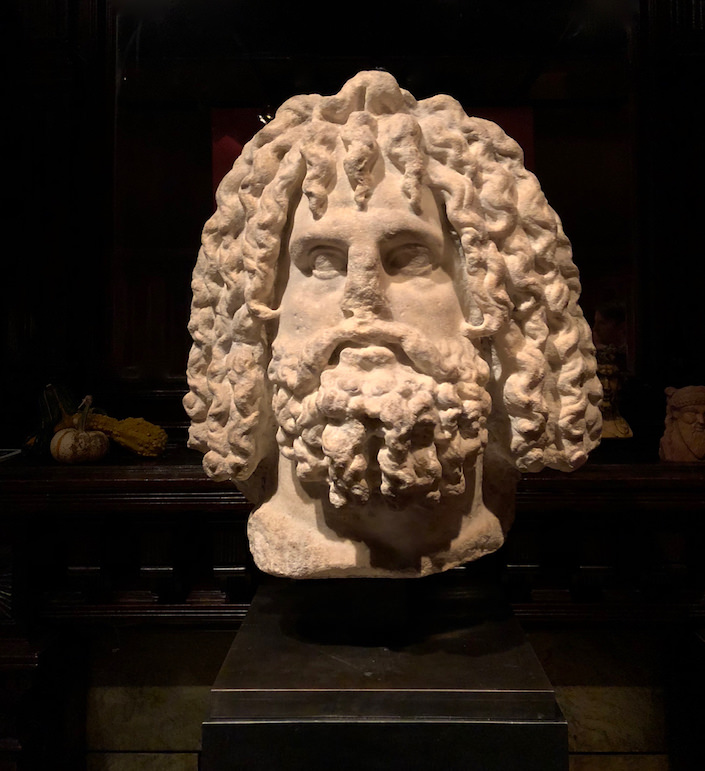 or Roman 1st-2nd c. AD winged, sandaled Foot of Mercury at Tomasso, which already sold in the region of $350,000.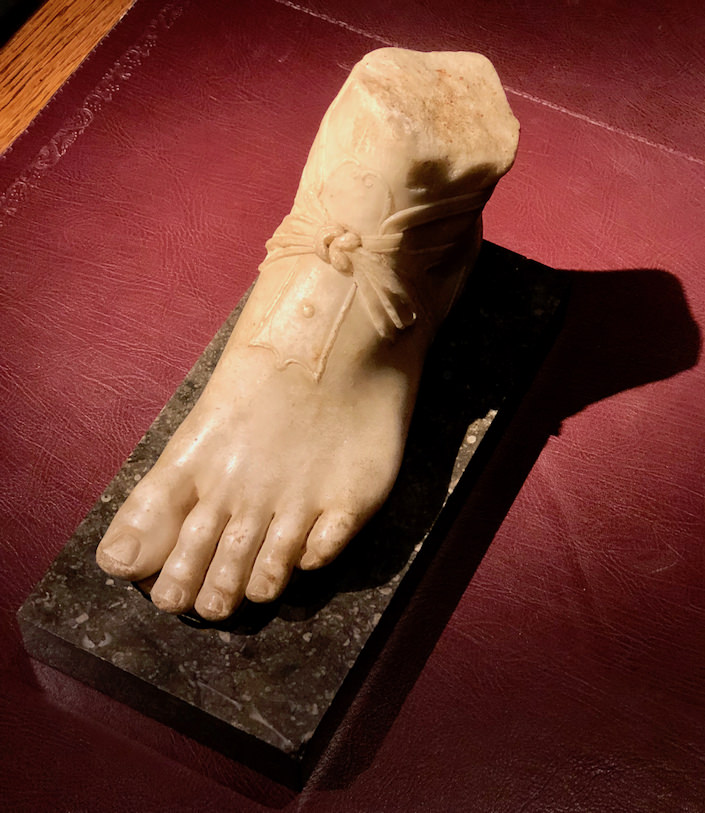 I could go on and on, the fair was that good, but I will leave you with a few more uncategorizable favorites. Learning about different cultures is one of the many reasons to attend international venues like this and I have enjoyed visiting Eguiguren Arte de Hispanoamerica from Buenos Aires in the past, where this time, I saw these early 18th c. Guatemalan silver and coconut Jicaras (meant for drinking chocolate).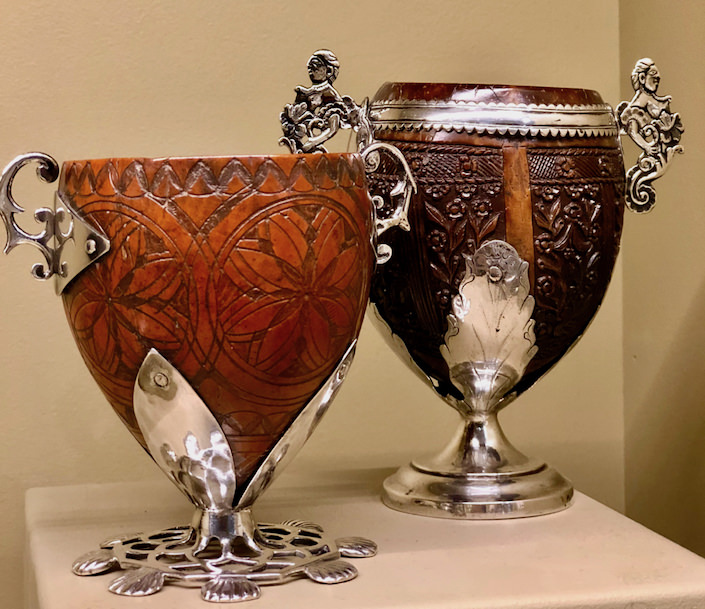 Kunstkammer Georg Laue presented an actual assembled Kunstkammer filled with Renaissance and Baroque period objets in a contemporary collector's cabinet. This was created according to historical records such as 17th c. German painter Georg Hinz who portrayed such collections of natural curiosities.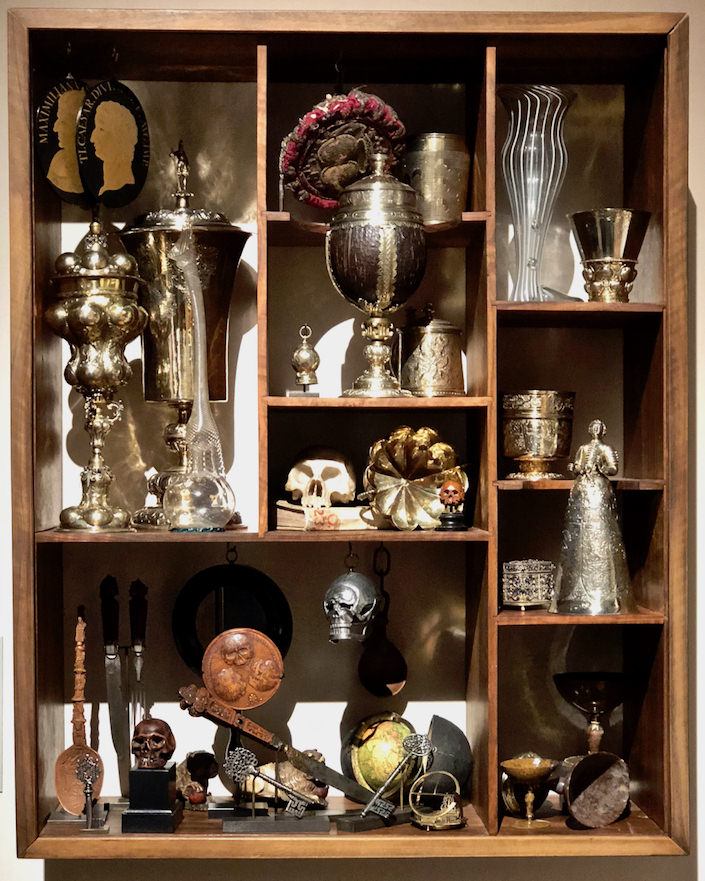 They also are showing a wonderful 18th c. trompe l'oeil painting by Bartolomeo Sampellegrini da Piacenza.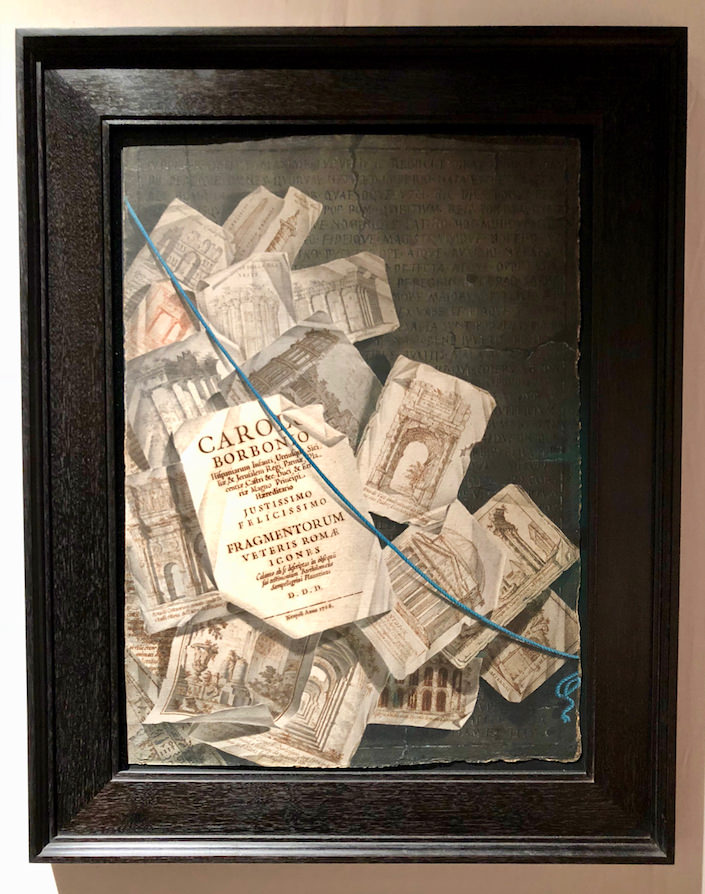 Alessandra Di Castro has a fantastic 18th c. Carrara marble and green granite mantel with three masterful micro mosaic plaques.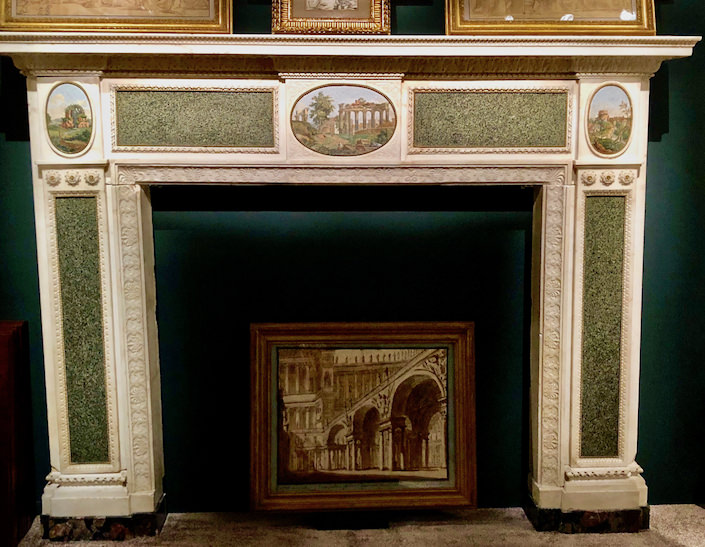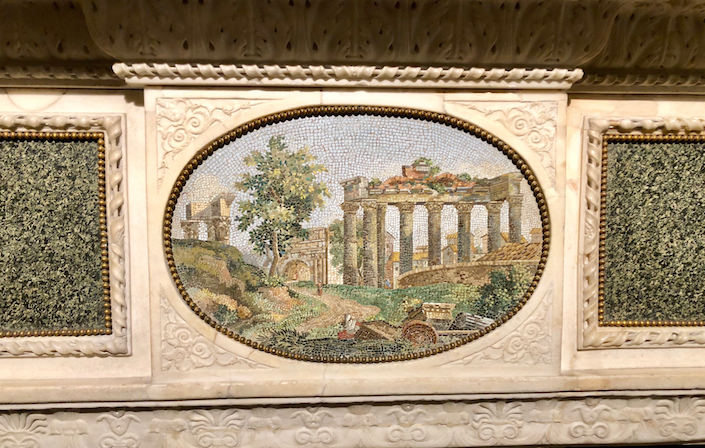 And lastly, if you visit, don't forget to go upstairs where Burzio is showing this impressive Italian early 19th c. architectural model with tole painted ceilings and polychrome lacca floors inside.
all photos by Stacey Bewkes for Quintessence
This is truly the tip of the iceberg. There is so much more to see and learn. Showing at the Park Avenue Armory (643 Park Avenue), TEFAF New York Fall 2018 will be open through Wednesday. If in the area, I encourage you to visit this impressive venue.