Surrounded by an abundance of nature's gifts every day, it's not surprising that there is an emphasis on living healthfully here on Nantucket. Whether it's what you eat or put on your face and body, natural beauty is a goal here on island. Two of my favorite shops in this domain are Lemon Press (for healthy comestibles) and Follain (for the best of clean beauty).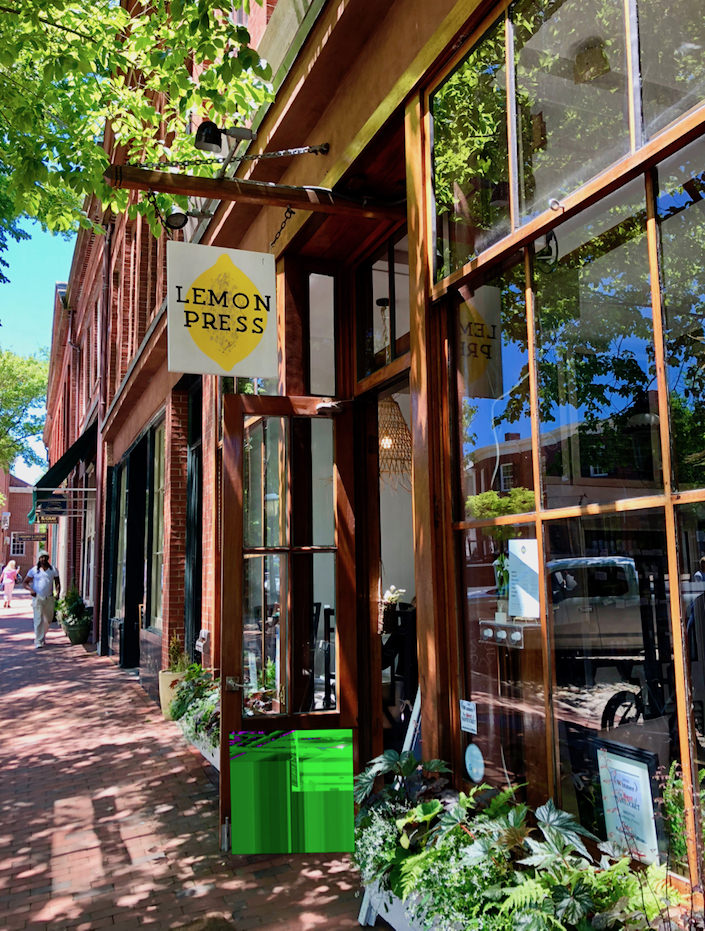 Formerly in a tiny space on Centre Street, Lemon Press has not only moved into a new prime address on Main Street but morphed into a full restaurant with bar, serving breakfast, lunch and dinner.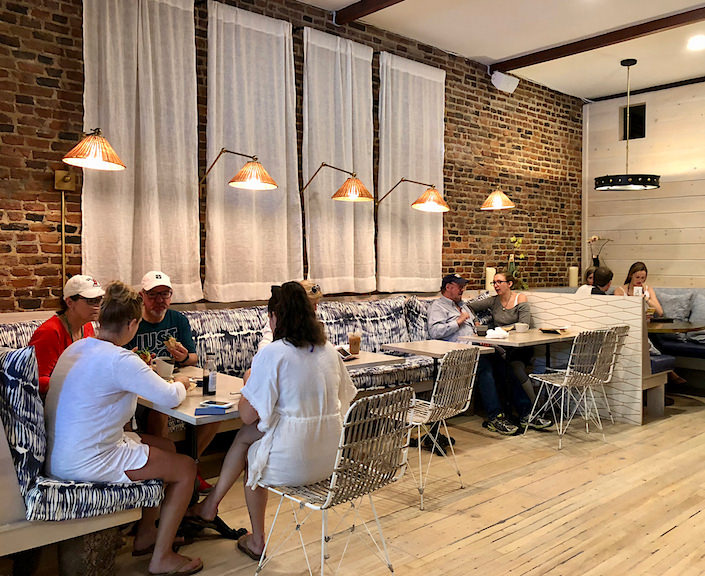 You can still get all the great healthy, organic take out food, from their cold pressed juices and raw bowls to superfood smoothies and breakfast burritos,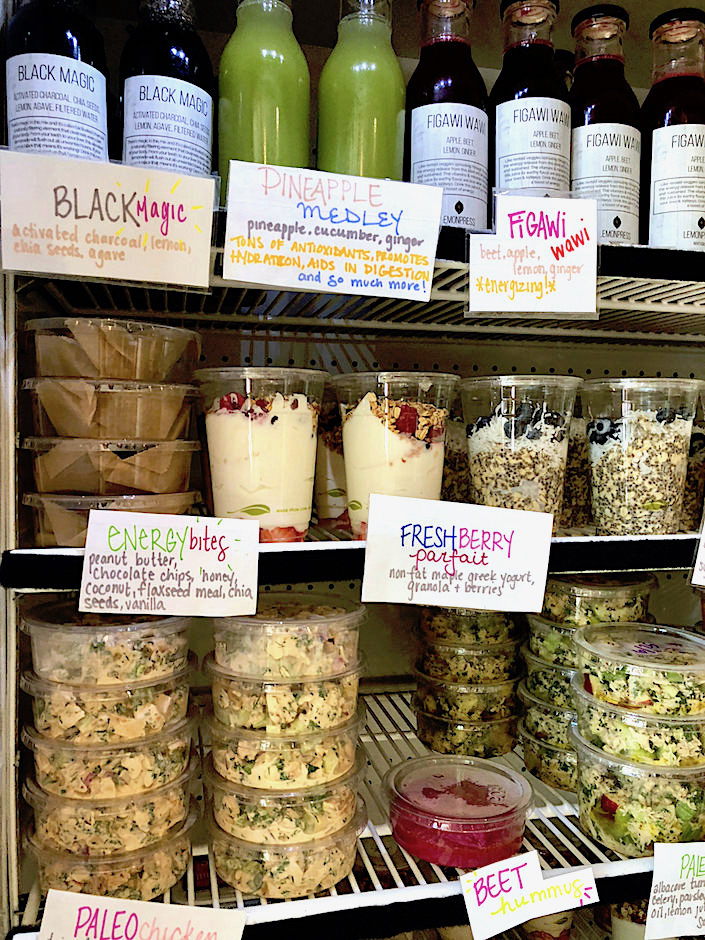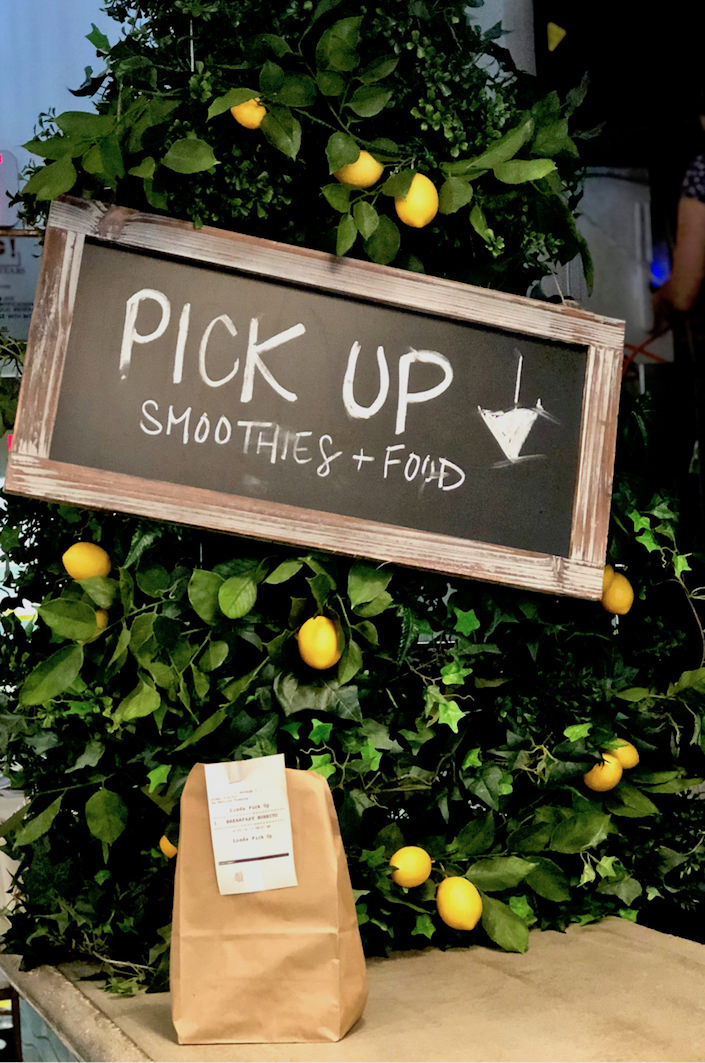 but now you can sit at a table or at the stylish bar to have a full meal. And if you're really committed to healthy living (or want to be), you can enroll in their 5 day Ahimsa program.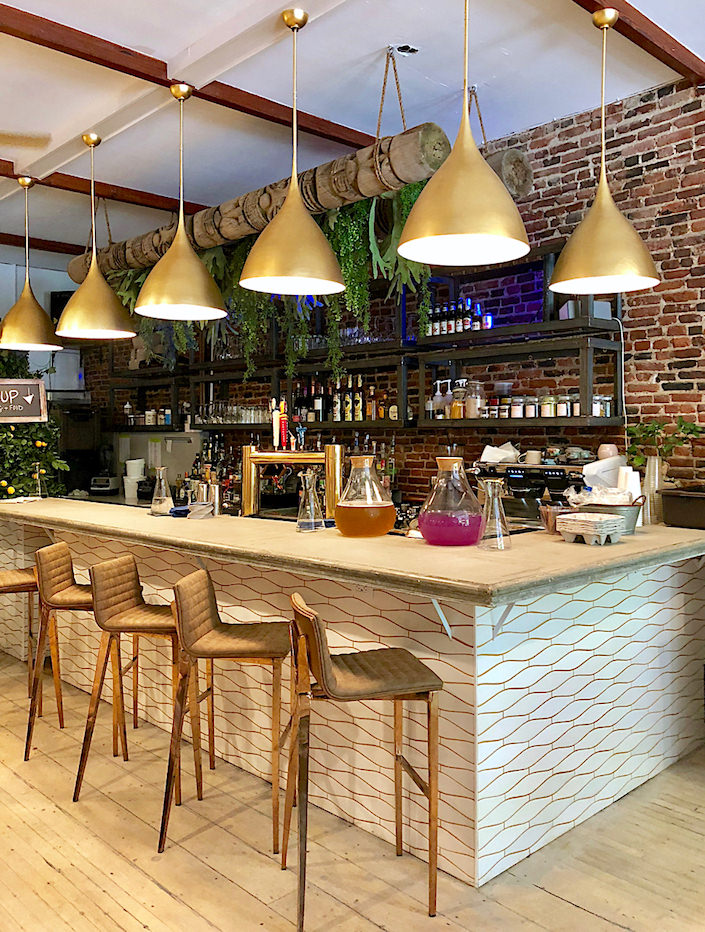 Not only are fitness and healthy eating a priority for many, but there is a burgeoning movement focused on what we put on our face and body. Enter Follain, the Boston based beauty company that believes "No one should have to compromise their health for beauty."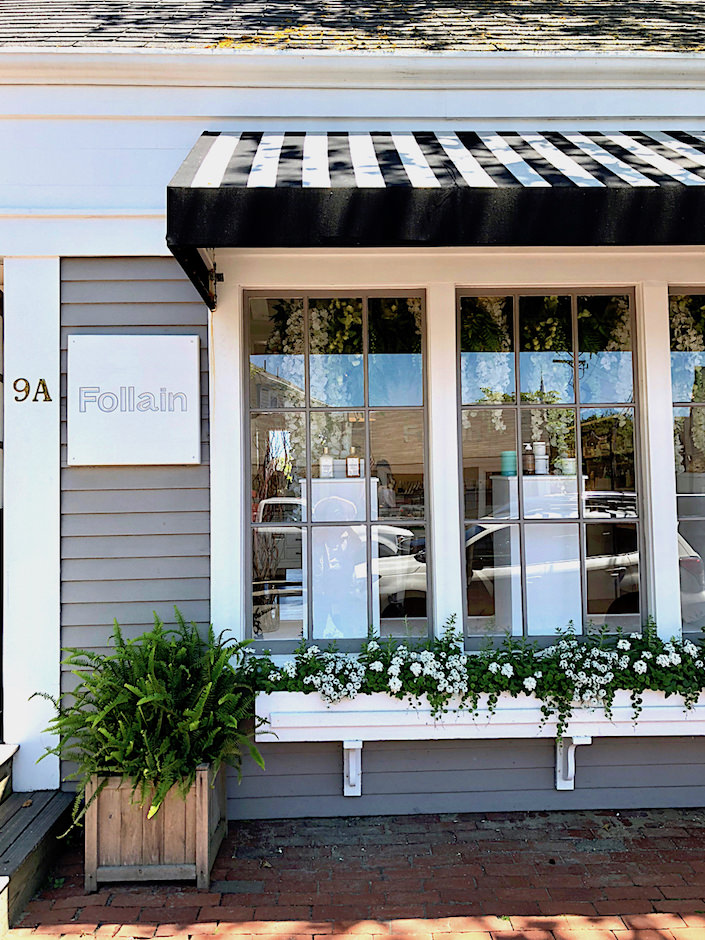 With two stores in Boston, Nantucket is Follain's seasonal island outpost. In their bright, clean, and pretty space, they feature only products that are carefully curated and vetted to be safe, effective and luxurious.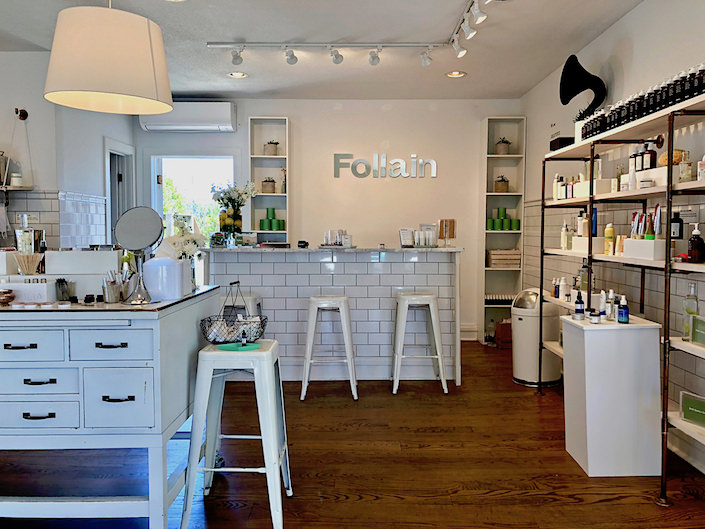 With skincare, makeup (below), hair, bath and body lines, as well as baby, you can find a plethora of products to make the move toward eliminating toxins from your beauty routine.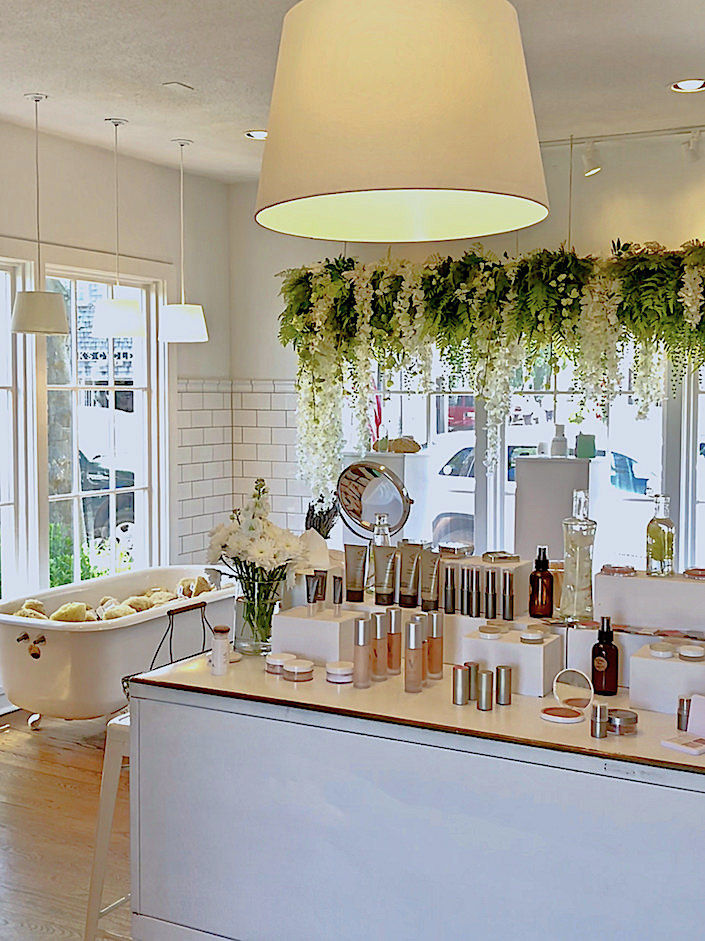 I have purchased many items over the years and one of my favorites is the Ursa Major face wipes, below, great for travel or everyday.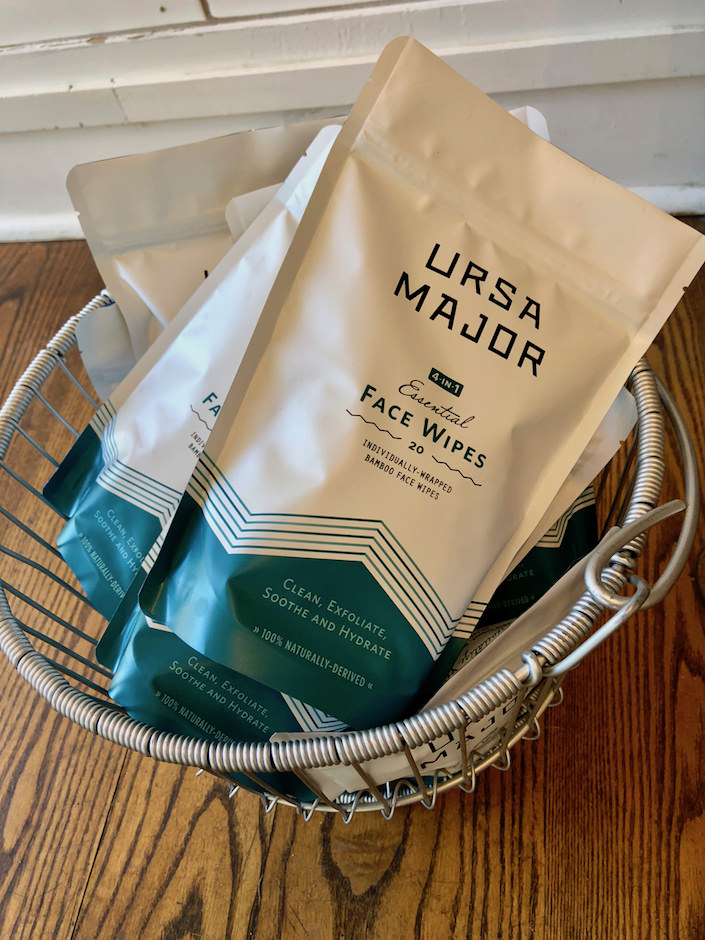 Others I can personally recommend are May Lindstrom's The Blue Coccoon, her The Honey Mud and new favorite Tata Harper's Rejuvenating Serum! Another fun option is the store is their own brand liquid hand and body soap that not only cleans hands but can safely bathe kids and even your dog!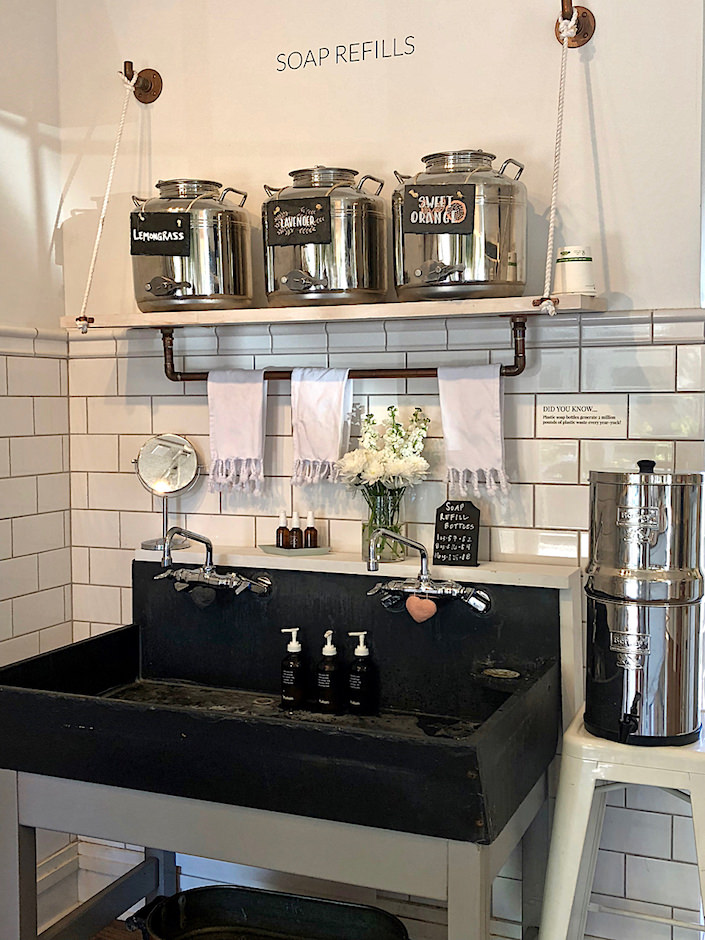 Available in three sizes and three fragrances, lemongrass, lavender and sweet orange, the soap bottles can be refilled by just bringing the bottle back in to the store. So if you're considering making a switch to natural beauty, there are many wonderful products to discover in this oasis of a shop – and you may just meet my daughter who is working there for the summer!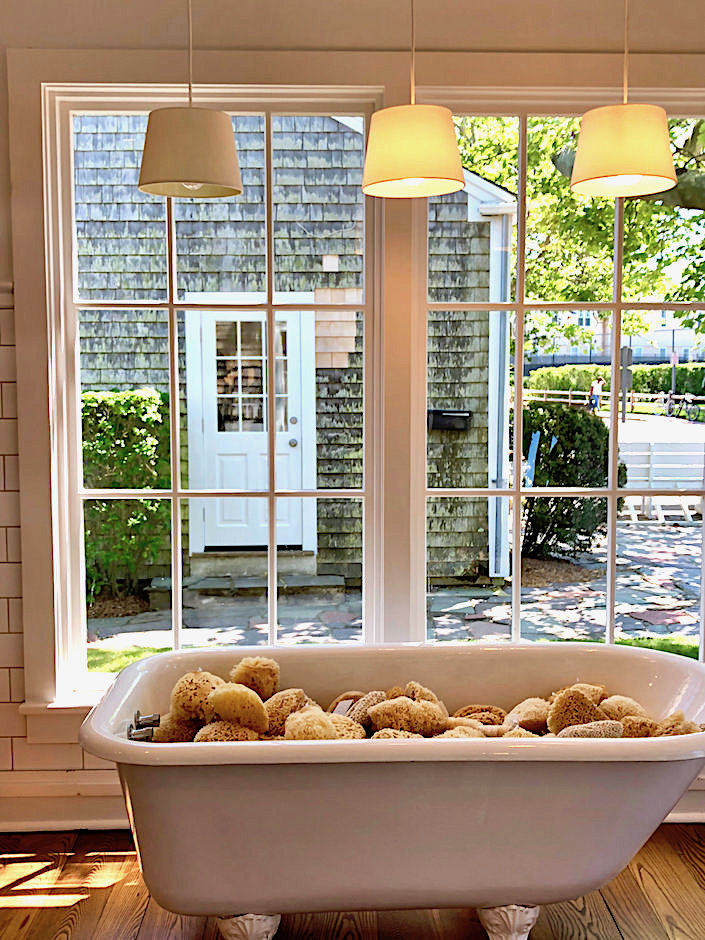 all photos by Stacey Bewkes for Quintessence