As if the New Preston, CT outpost of Richard Lambertson's and Suzanne Cassano's chic shop Privet House wasn't tempting enough already, this weekend marked the opening of Privet Lives (so clever) in the charmingly diminutive space next door.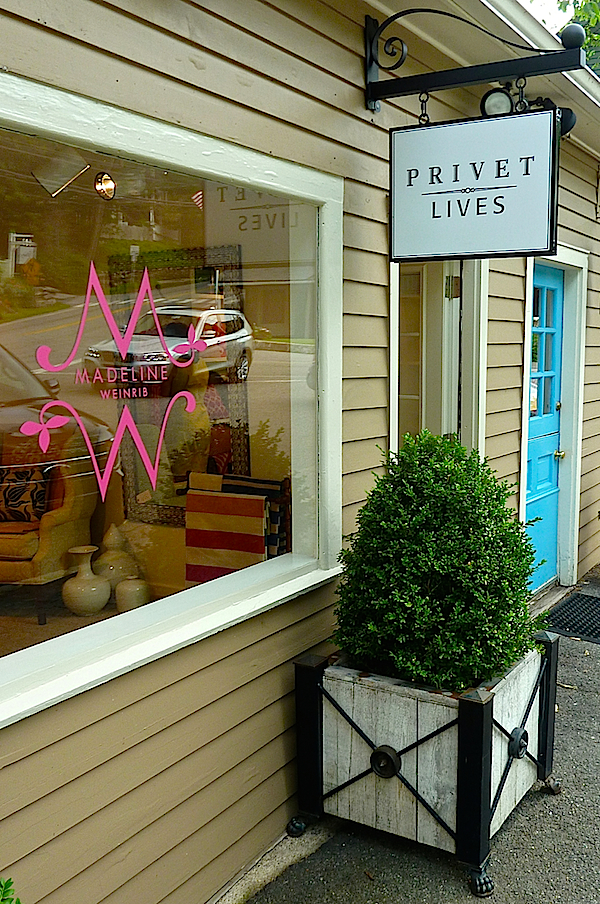 A rotating concept shop featuring "highly covetable brands, designers, artisans and artists," Privet Lives debuted with the gorgeous textile creations of Madeline Weinrib. From rugs and pillows to clothing, tabletop and more, the shop was brimming with colorful creativity.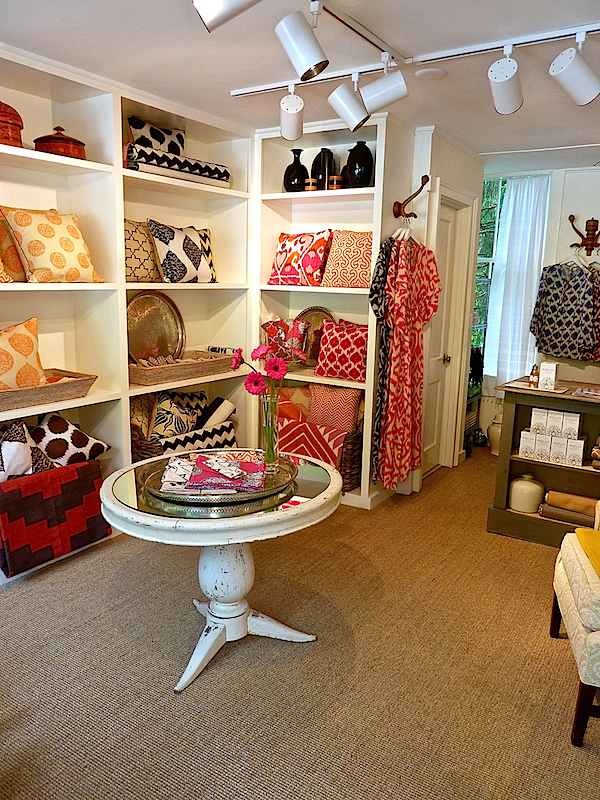 In the clean and well lit space, it was easy (and tempting) to peruse the well edited version of Madeline's beautiful creations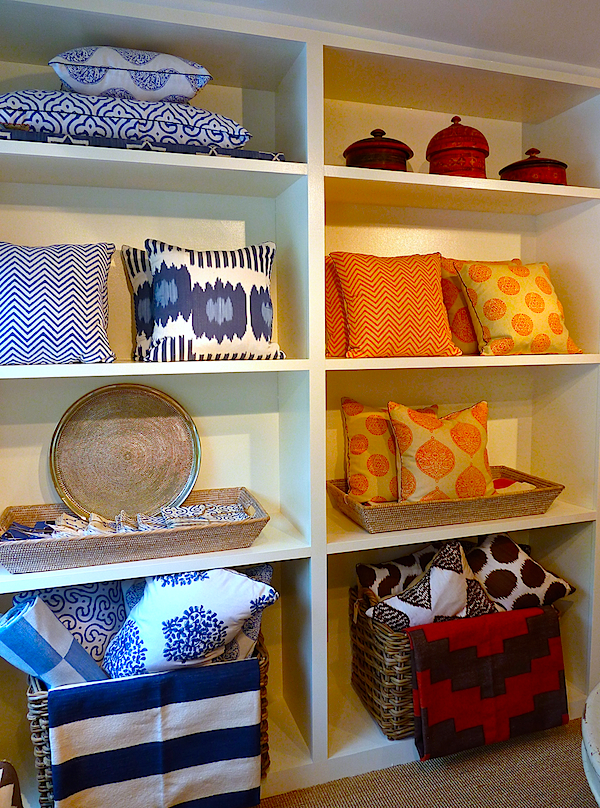 in color coordinated displays.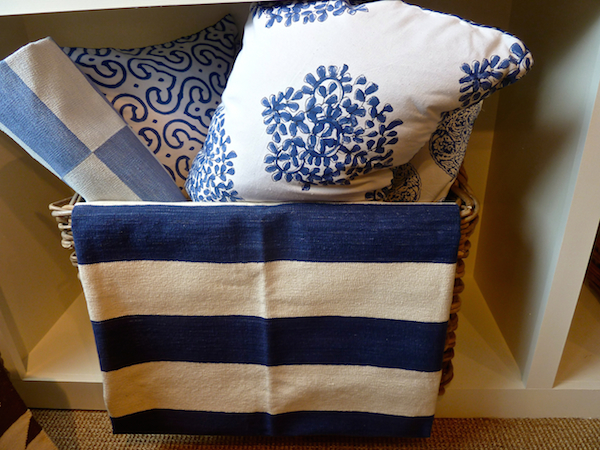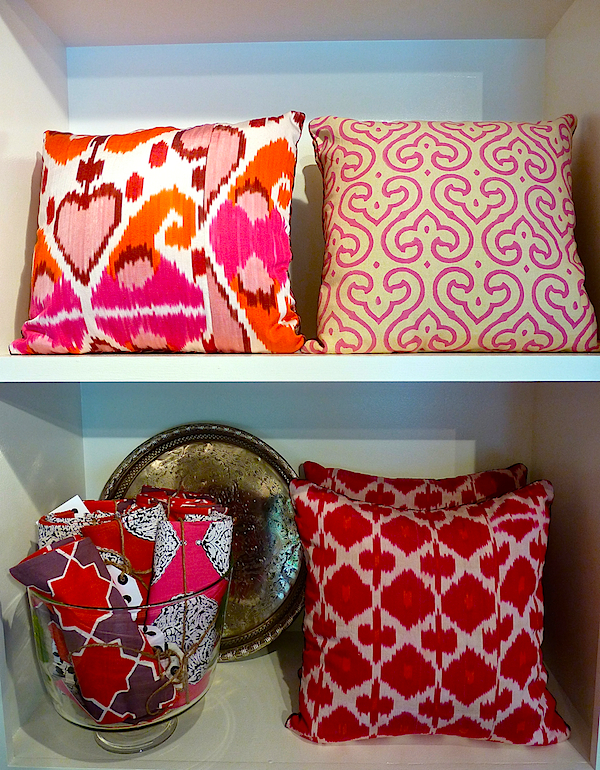 Mixed with pieces from the larger store next door, you'll want to find a space to put everything.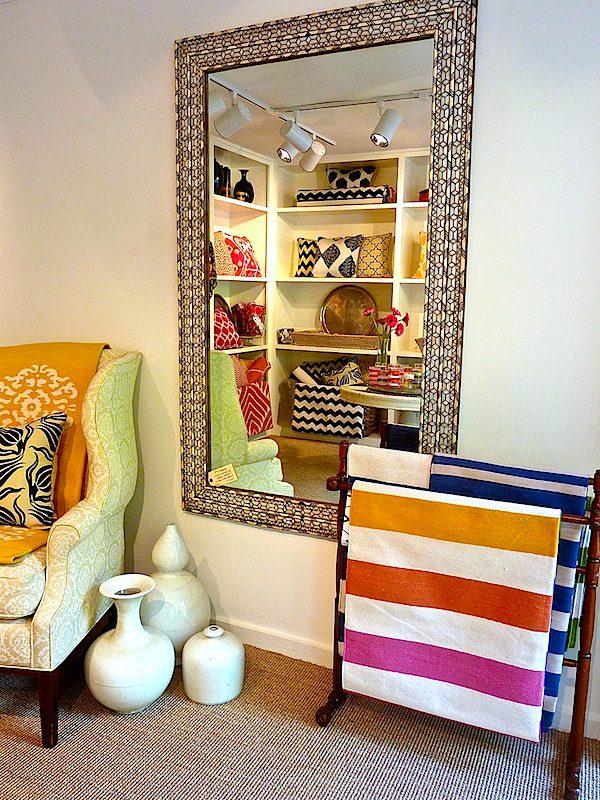 And just in time for summer entertaining, they have you covered. From tabletop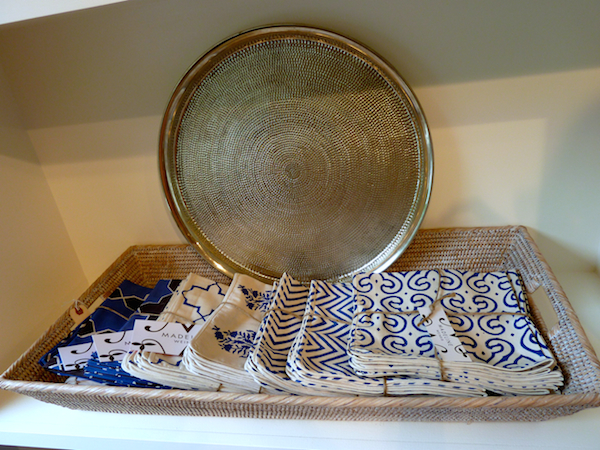 to wardrobe, it's one stop shopping (all other tabletop must-haves next door).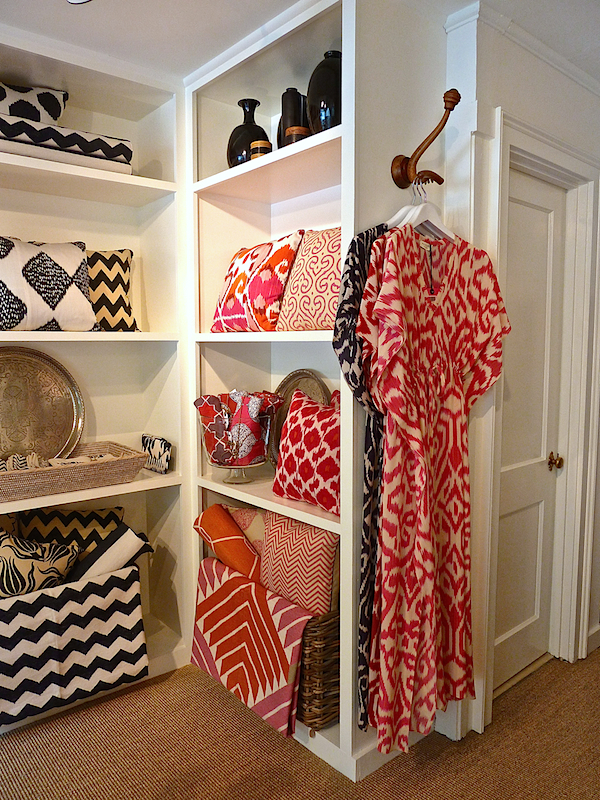 And stop by at the end of the day and you just might be able to start your evening's festivities a tad early.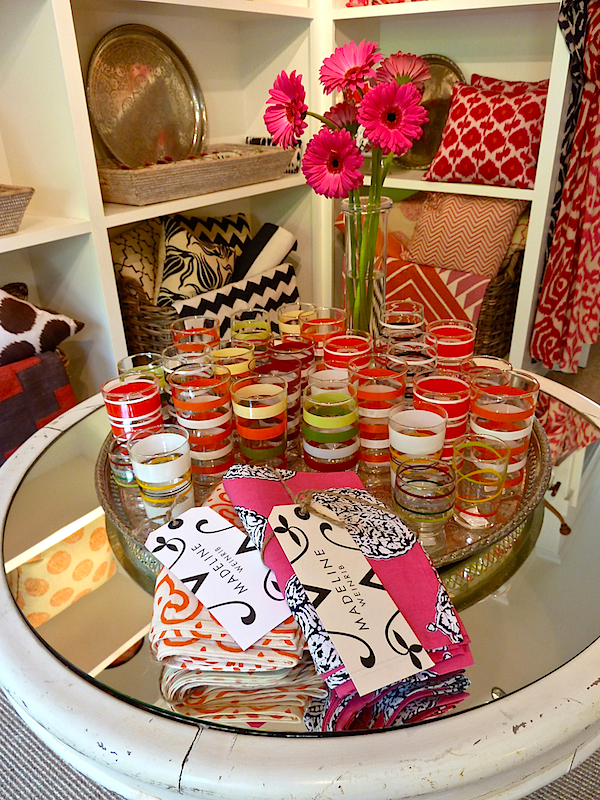 (yes, I stopped by more than once)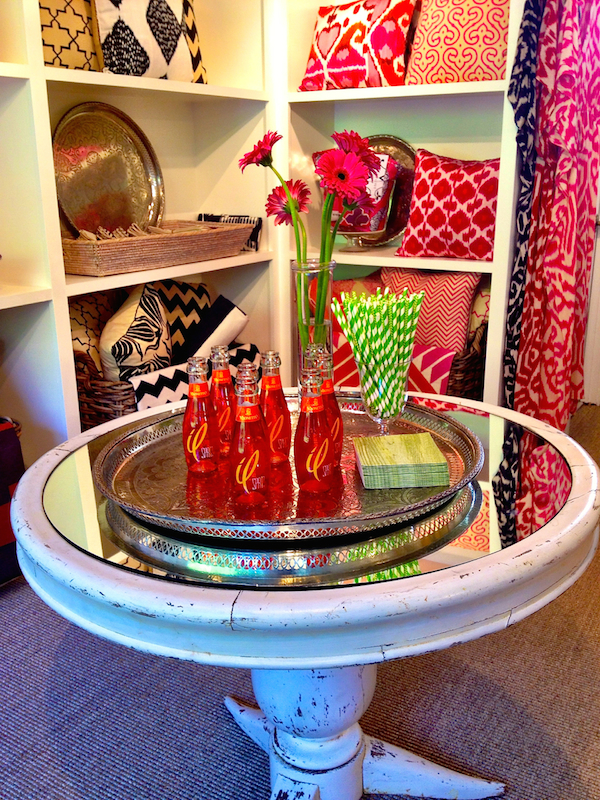 Madeline's installation will remain at the shop through Labor Day. (For back story inspiration, stop by to see Susanna Salk's and my video visit to her studio here.)
And then in early fall through the holidays, another exciting collaboration will come to Privet Lives that you won't want to miss.