In her eponymous signature designs, Madeline Weinrib has melded the once disparate worlds of art and decor. As the great granddaughter of the founder of ABC Carpet & Home, Madeline spent much of her childhood playing on rugs and carpets, so it might seem natural that she would be designing them today. But her career path was a bit more circuitous. Eschewing interest in the family business, yet artistically minded from the start, Madeline pursued painting, showing at a gallery in New York City and teaching drawing at CUNY. It was a graphic Tibetan carpet that first inspired her to translate her artistic vision to textiles. But in the late 1990's, when the art world was much more rigid and strict, she had to make a choice, as her gallery felt it was a conflict. Ultimately she decided that textiles offered a wider range of expression, truly engaging her creativity. Today Madeline Weinrib is a name revered among designers for original artisanal creations now encompassing a world of textiles, accessories and fashion. Join us as Susanna visits with Madeline in her beautiful NYC atelier and studio.
Madeline was really a pioneer and a perfect example of my post Monday, appropriating the themes of traditional textiles and putting a modern spin on them. By taking original ethnic patterns, reducing the elements to a minimal design and adopting a more modern western palette, she created her sublime signature style.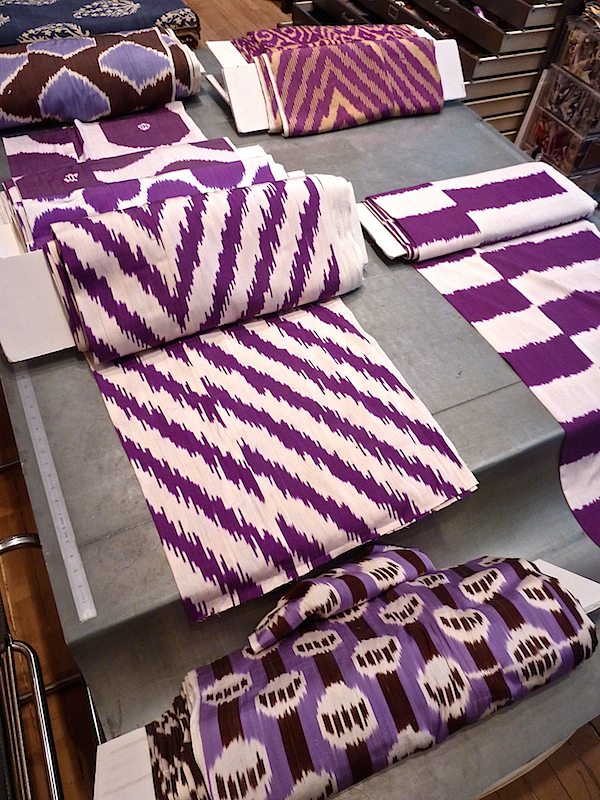 And it's her color choices that have really set her apart. When she first began, pink, for example, was unheard of for the floor. But Madeline wanted rugs to be fun and offer the possibility of femininity in a heretofore masculine realm. Now of course it's universally accepted as a stylish option to set the tone of a room.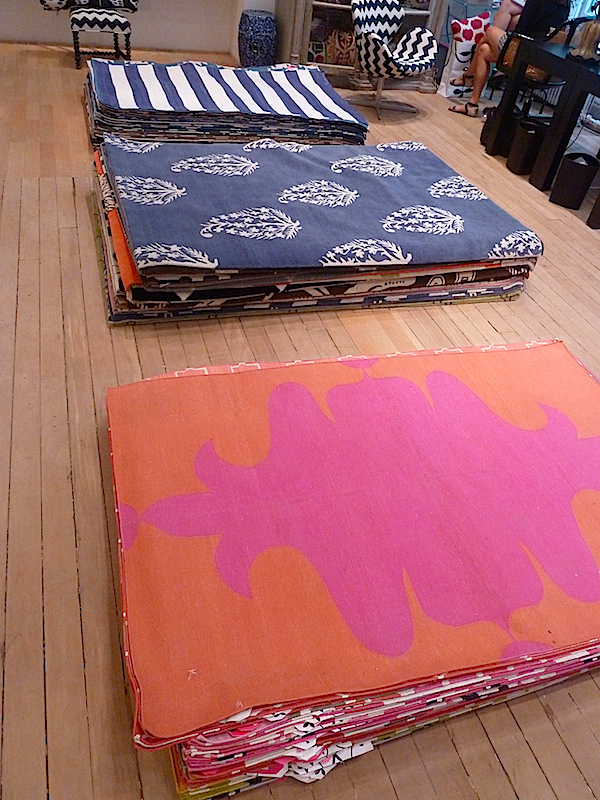 While her retail collection's home is at ABC, her Atelier features a full expression of her vision,
from vintage and one of a kind pillows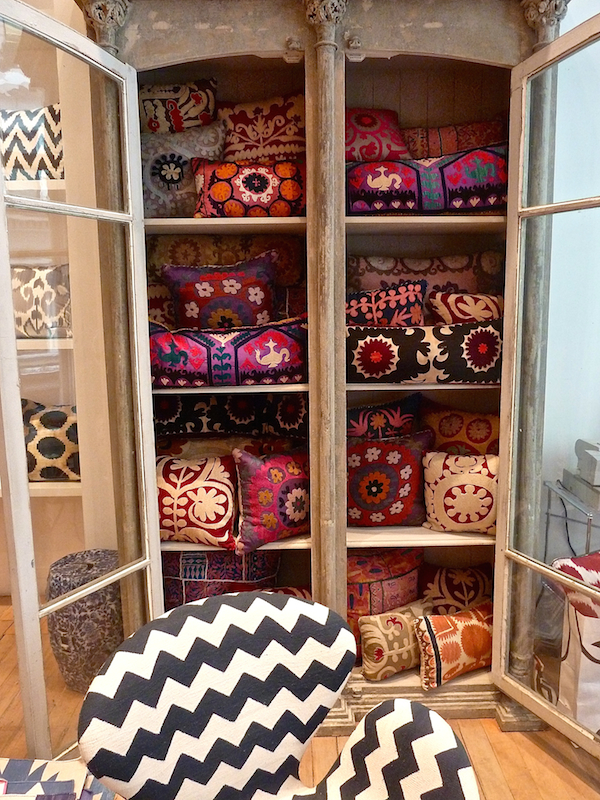 to unique furniture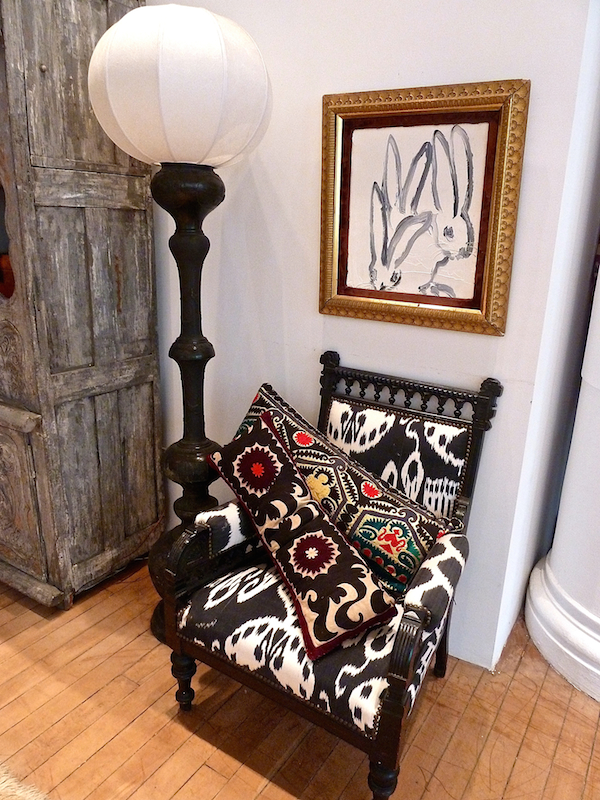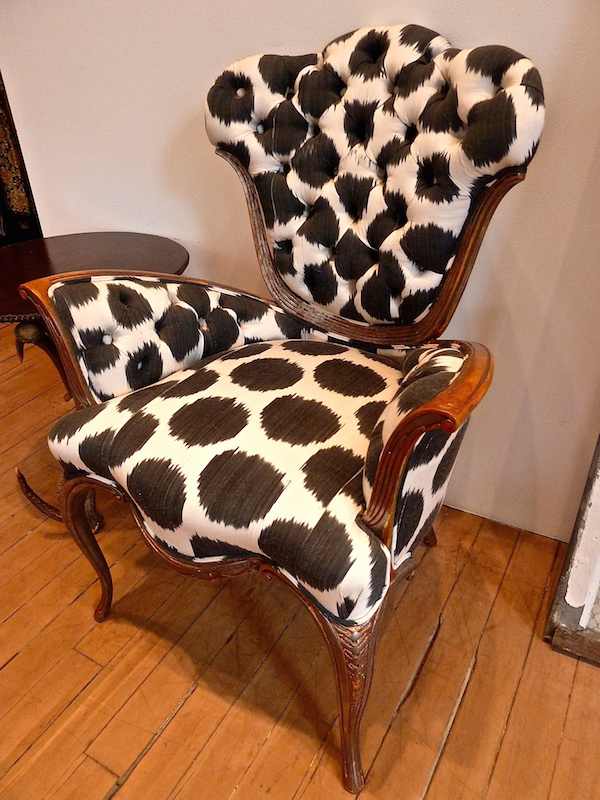 to a plethora of happy patterned accessories,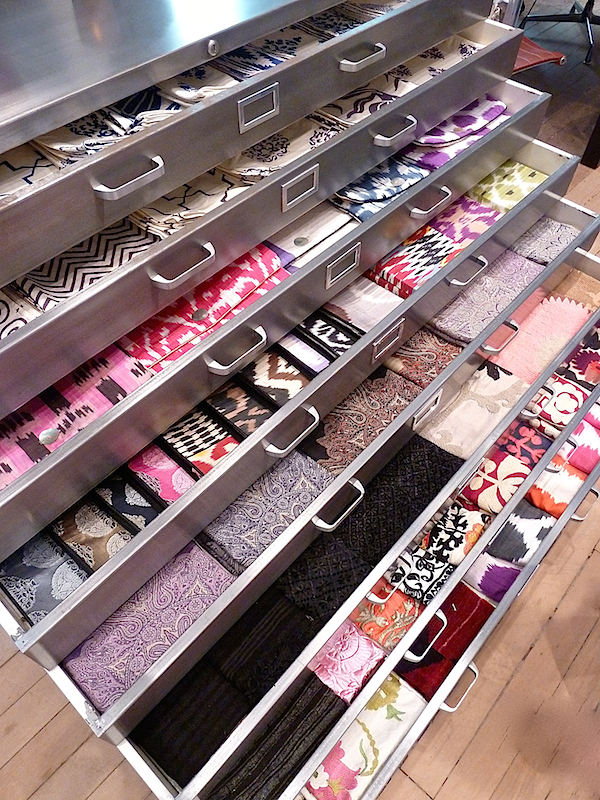 inspiring designers to collaborate on a bespoke work of their own. And from her office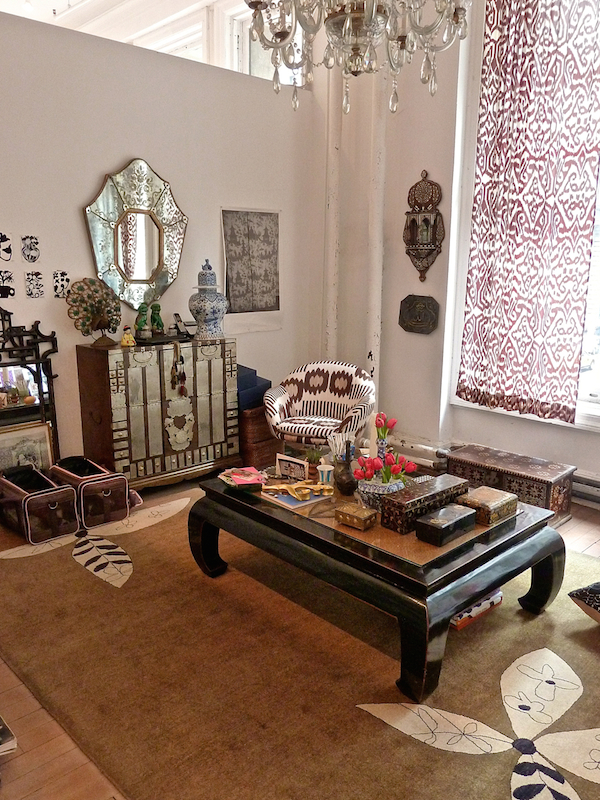 she herself collaborates with such institutions and companies as the Neue Galerie, BAM, Manolo Blahnik, the IFPDA Print Fair, Soledad Twombly, Sebastian + Barquet and more. We were thrilled to be able to spend the day in such creative company – thank you Madeline!