Throughout the year, as Susanna Salk and I get inspired with ideas for our design video series, our enthusiasm perhaps gets the best of us. Month after month we cannot wait to execute our concepts, capturing the talent and vivacious personalities of designers in entertaining venues, out and about, at home or in their studios. But now, we are left with the somewhat delicious dilemma of having more stylish content than we have had time to share. So as of this week, I am banishing myself to the editing room (aka my office) to catch up. Every Thursday for most of the summer you can look forward to tagging along with Susanna as she visits with designers and top tastemakers. So mark your calendar now to tune in starting this Thursday with the talented Madeline Weinrib in her beautiful atelier!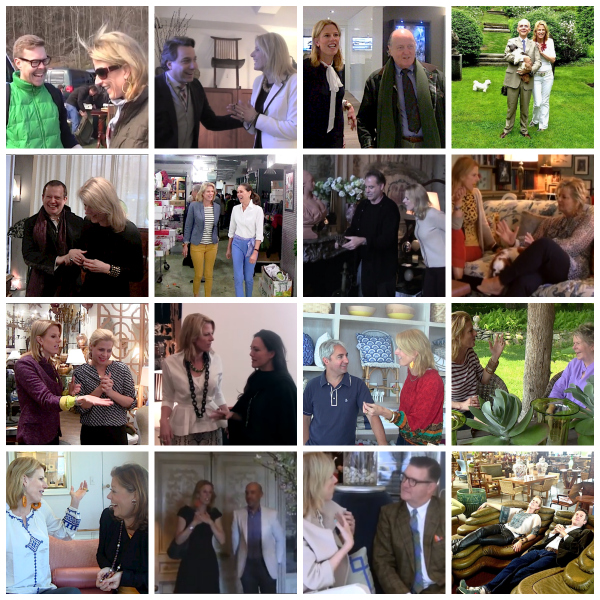 For those of you who have perhaps (gasp) missed an episode or two along the way, fear not! All our videos are located in one handy spot right here. So get a glass of coffee, tea or wine and spend some time meeting all your favorite design icons in person. You'll feel like you're right there with us.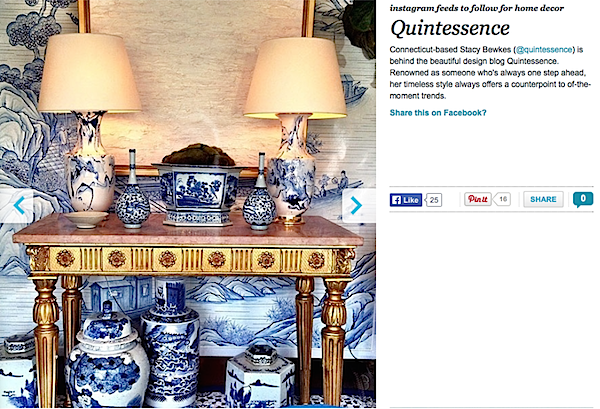 Let me also take this opportunity to thank MSN's Glo for including me as one of their 11 favorite design Instagram feeds. I am honored to be sharing the spotlight with some of my favorites as well.