Ever since his early childhood traveling to antique stores and broquantes with his mother when his military family was stationed in France, designer and antiques dealer Michael Trapp has been obsessed with collecting. And while his family's frequent moves made him long for a more permanent home, it also instilled in him a wanderlust and appreciation for other cultures and their decorative arts. After studying landscape architecture back in the states, he eventually parlayed his interests and talents into a successful business. Please join Susanna and me for a visit to both Michael's shop and former house, which now serves as his office and guest quarters, and his dramatic current home, all bearing his signature sensibility.
For years Michael Trapp Antiques and Michael's home were one and the same, an 1830s Greek Revival house in West Cornwall, Connecticut. As it still does now, most of the first floor served as Michael's shop, housing an impressive array of antique and one of a kind furniture, textiles, ceramics and architectural remnants.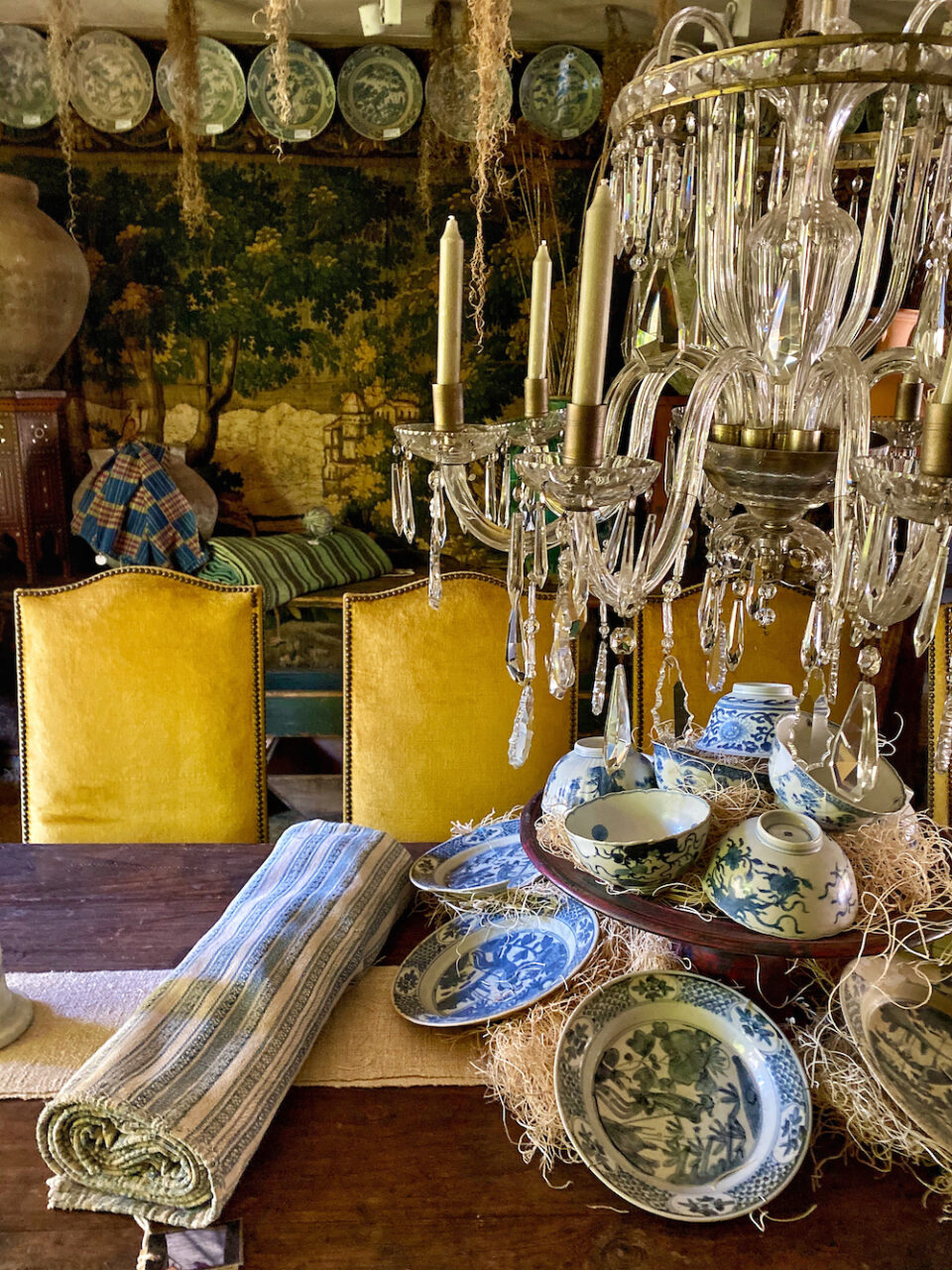 Michael's private quarters upstairs, now reserved primarily for guests, are a lair he transformed into a maximalist masterpiece.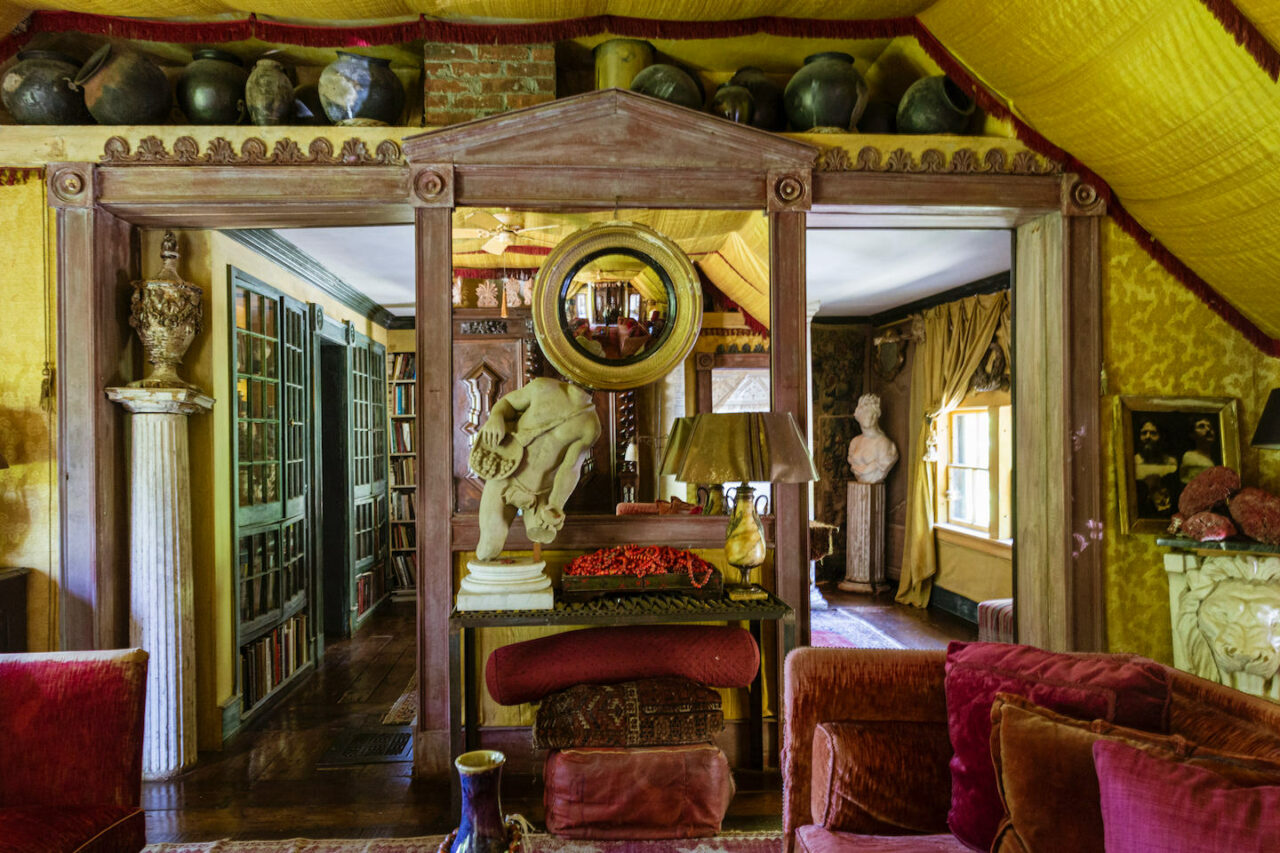 Outside, the gardens serve as an example of Michael's talents as both landscape designer and procurer, sourcing unusual and often large scale stone, pots and statuary. His iconic pool, carved into a steep hillside, is more Italian villa than Connecticut country.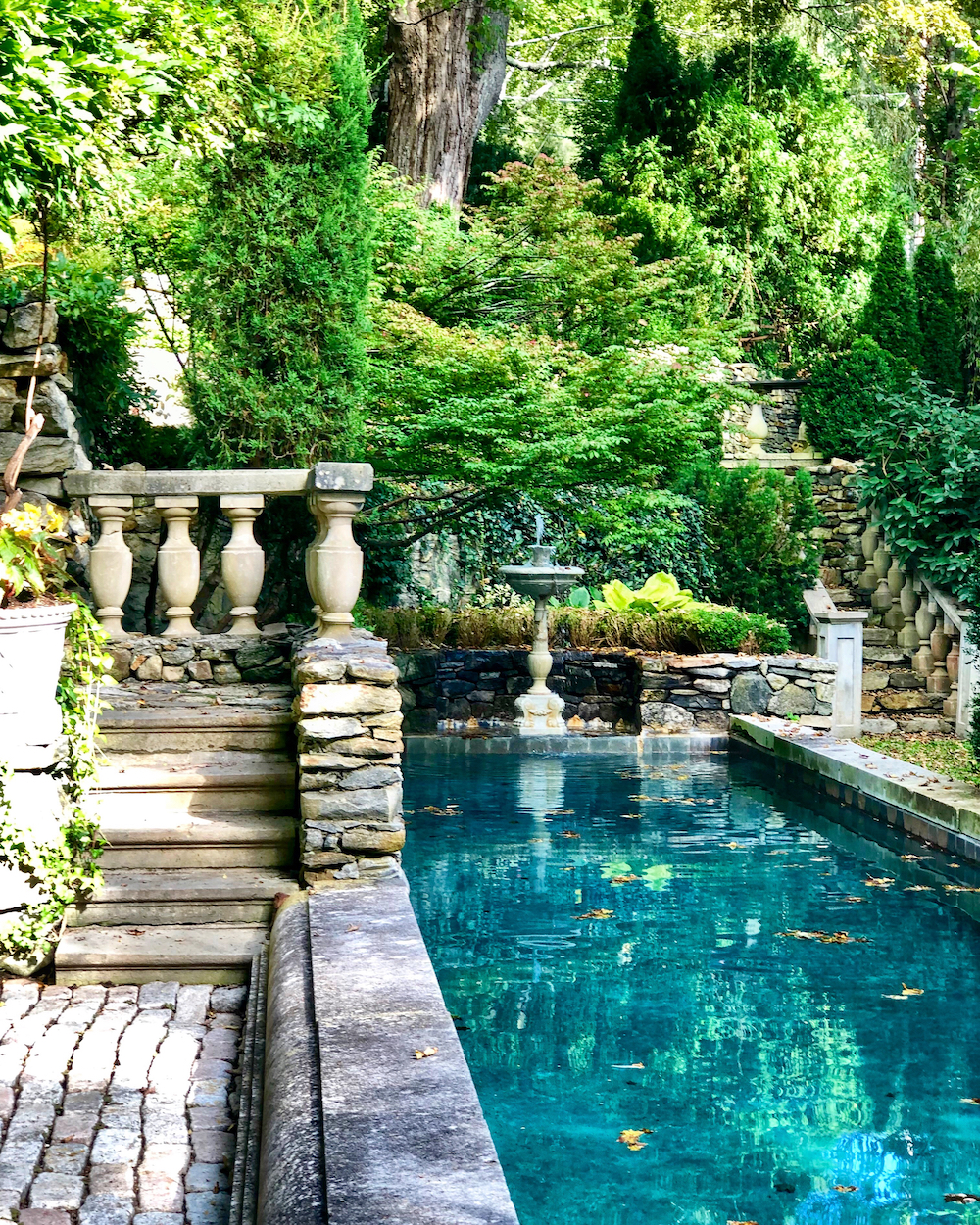 As the store exploded in popularity, the fame became intrusive with people arriving and expecting service at all hours, even on days when the store was closed. Michael knew it was time to move but waited years for the right place. It somewhat surprisingly turned out to be an unassuming ranch house on an expansive and majestic piece of property with a barn large enough to serve as warehouse that he now refers to as his Aladdin's cave.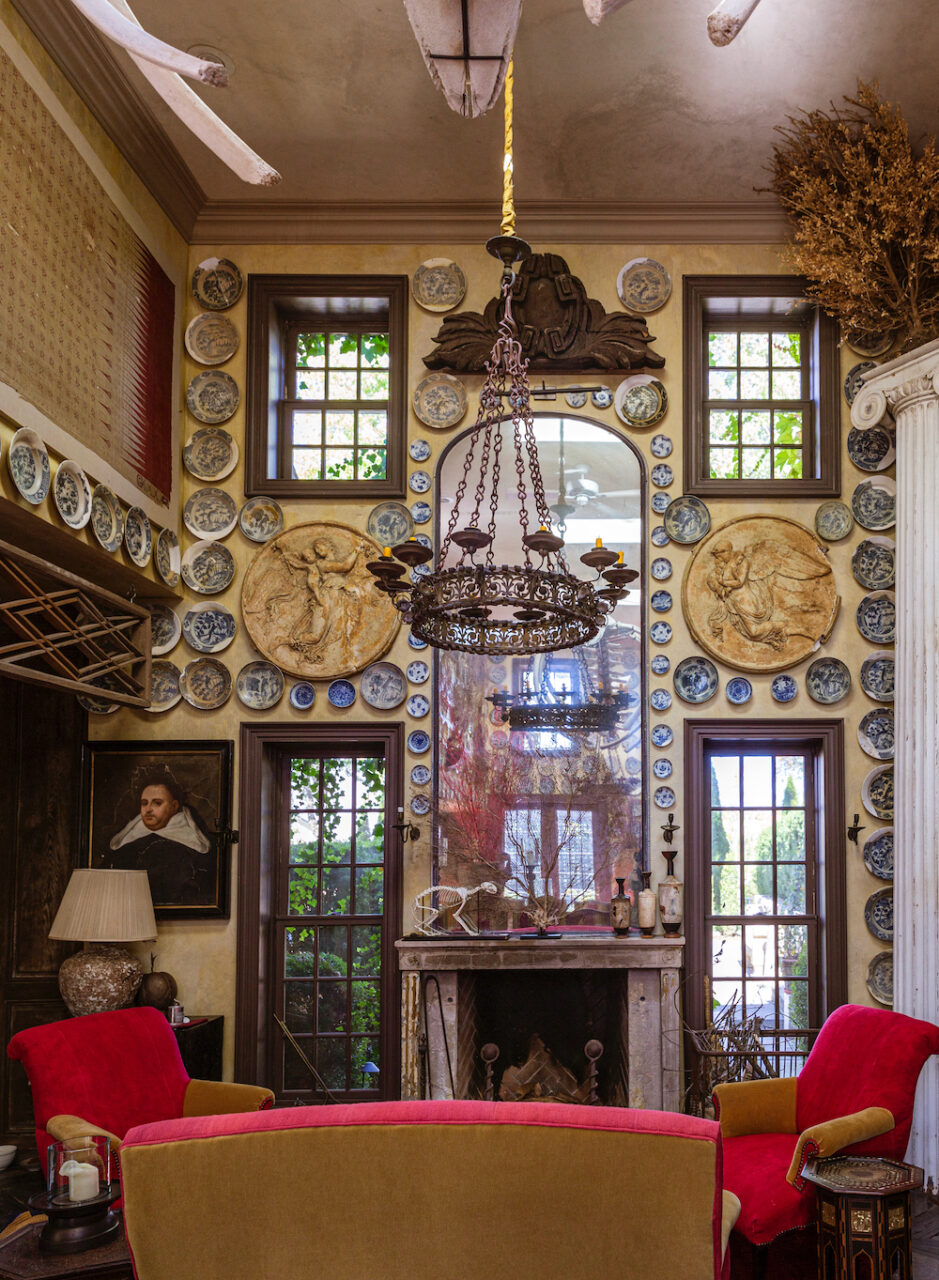 all photos above by Stacey Bewkes for Quintessence
Not surprising, however, is how Michael magically transformed the house and property, including an enormous double story living room, above, that houses a panoply of treasures from around the globe. So thank you Michael. We are thrilled to share your boundless talent!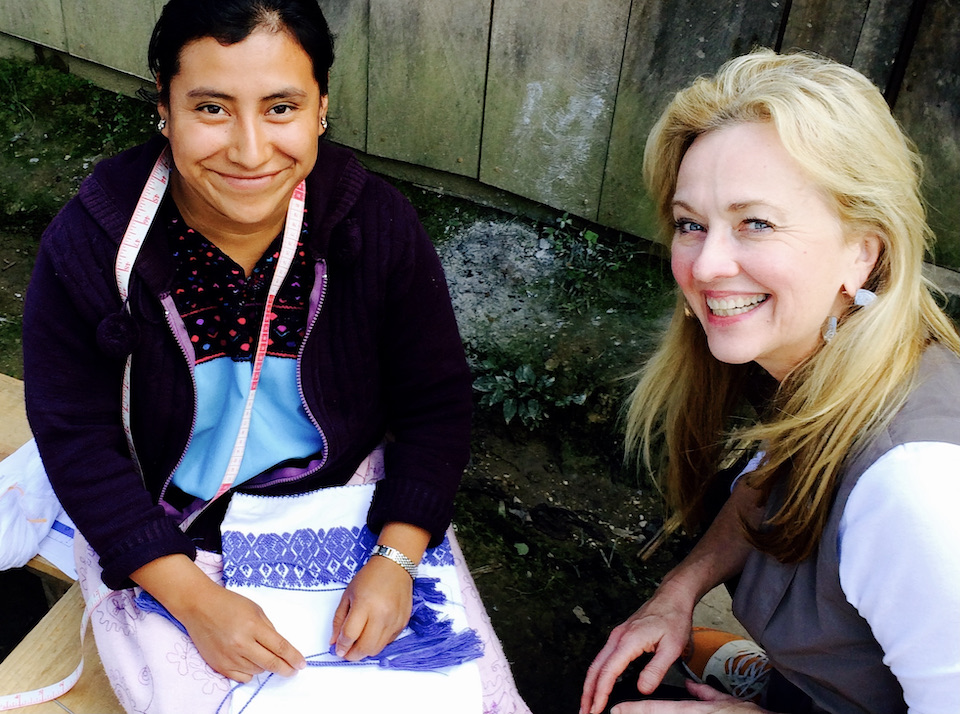 A big thank you to video sponsor IBU. Both Susanna and I are huge fans of founder Susan Hull Walker, above, and her company, that over the past 7 years has blossomed into a thriving way to empower women artisans around the globe to achieve financial independence and respect.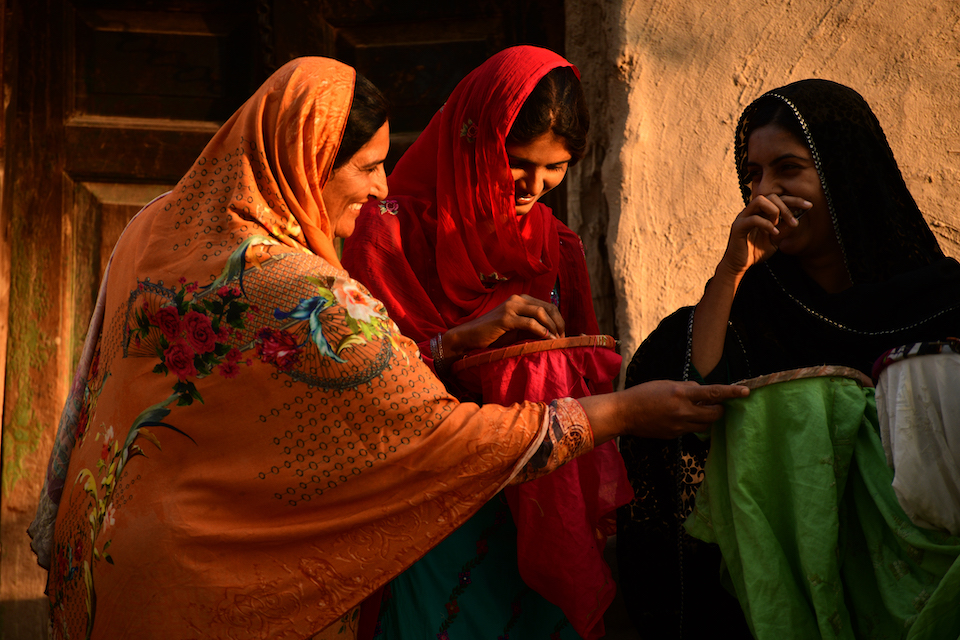 Working with over 1,500 woman from over 40 countries, Susan and her team both design beautiful products and buy existing product from artisan groups that celebrate the traditions and ancient techniques of each culture.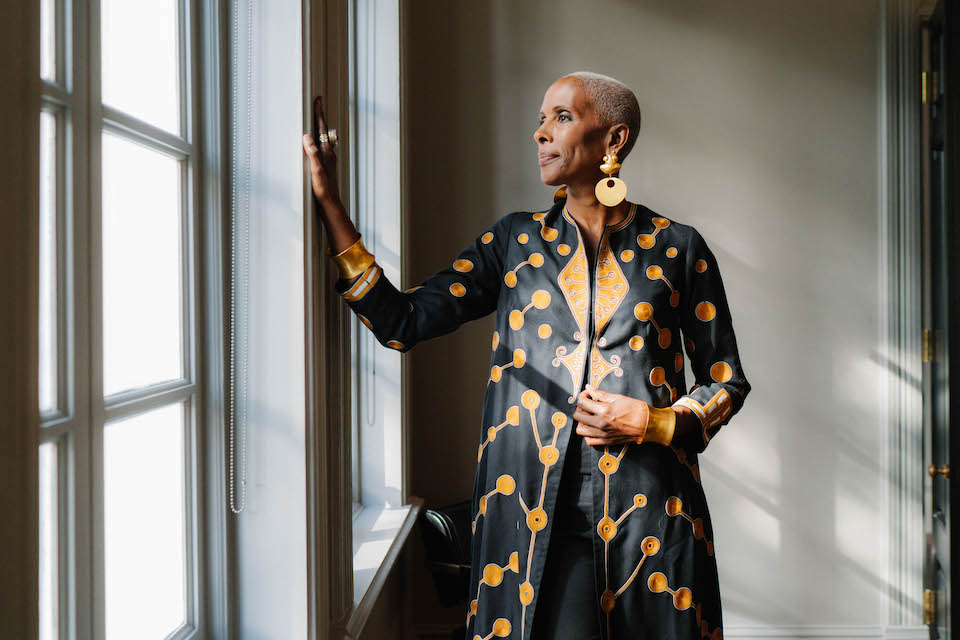 Susan's favorite word is sovereignty and it guides everything she does at IBU. "Sovereign is the woman who rules over her own life and destiny. Sovereign is a woman in poverty picking up her hands and transforming ageless skills into a source of power. And sovereign is a woman like you or me honoring that woman's courage." As each piece in the collection provides these female artisans with money, it not only helps many of their social challenges like educating young girls, better maternal health and stronger economies but leads to a woman's self-respect.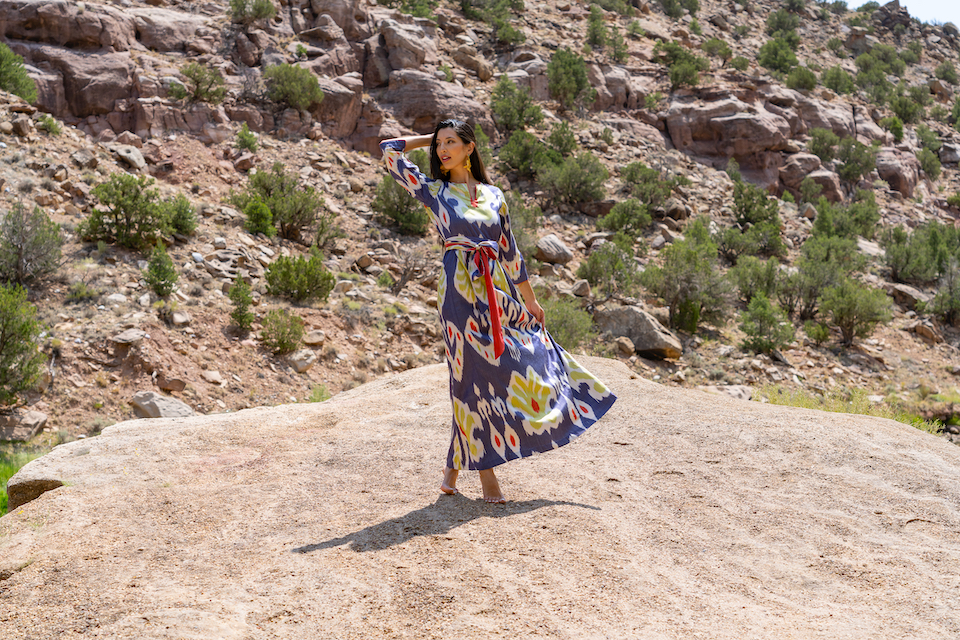 You can shop IBU online, in their shop in Charleston and trunk shows around the country. We were thrilled to film Susan in her home for an At Home With episode and couldn't be prouder to have IBU as a sponsor.