My how things have changed in Soho! During the 10 years I lived there, it was primarily art-focused with galleries and a handful of restaurants predominating. Since then, the retail scene has exploded. So last month I hopped downtown to check out a couple new design destinations in the neighborhood.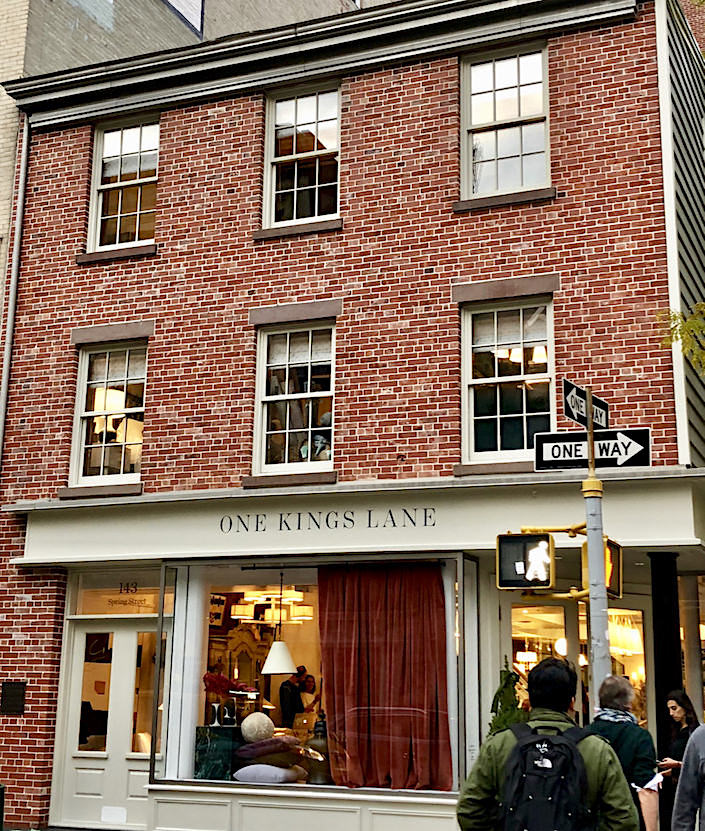 After the success of their first brick and mortar store in Southampton, One Kings Lane has now opened a flagship shop in the center of Soho. In an early 19th century building with modern glass and steel annex attached,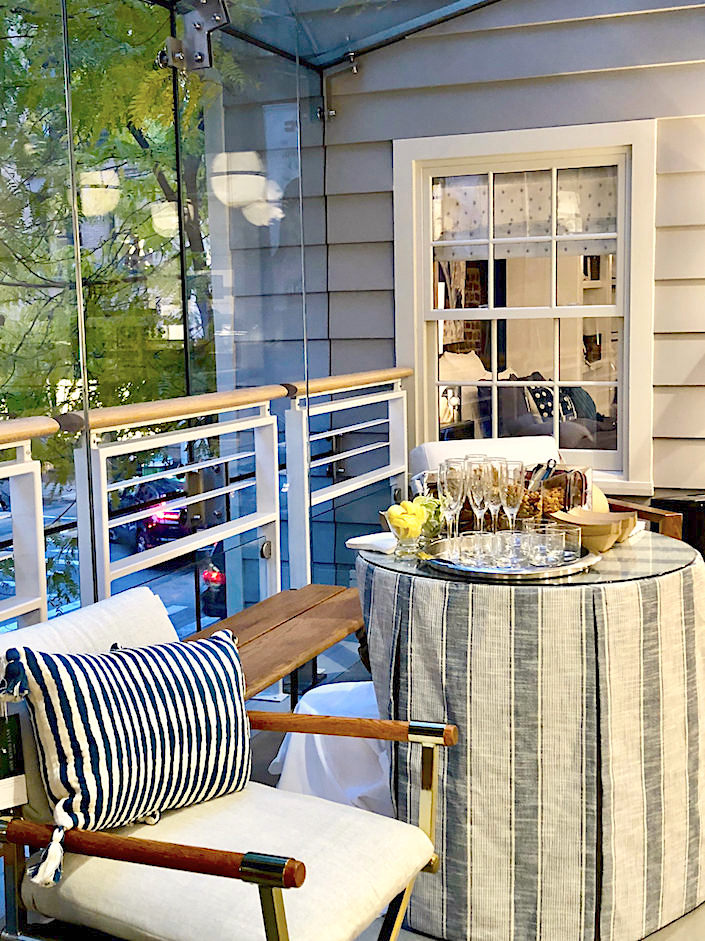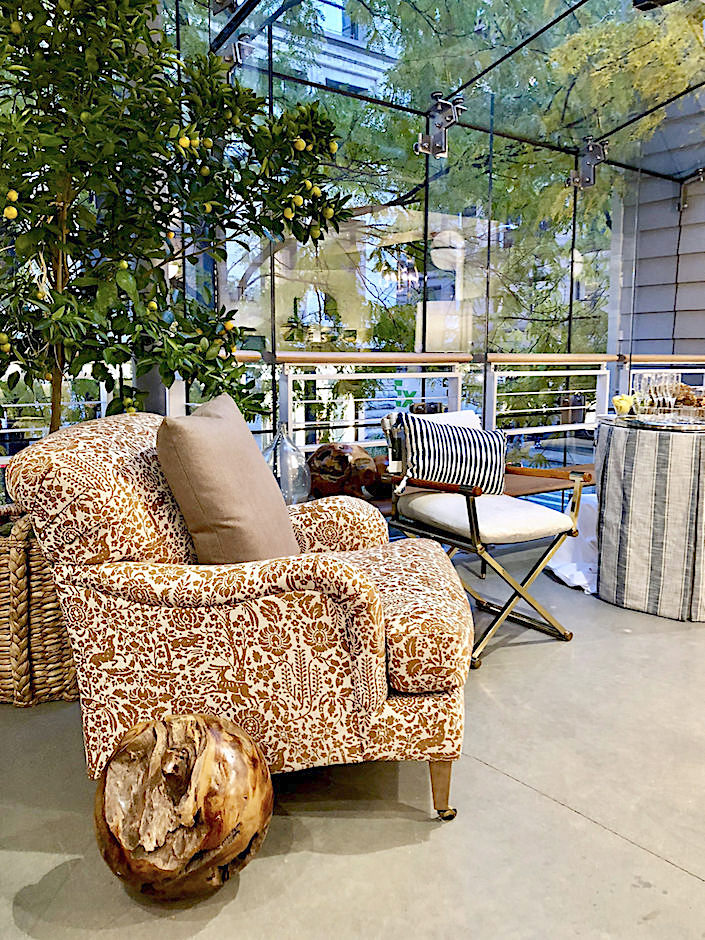 it echoes their signature mix of vintage and contemporary furnishings, bringing their concept of residential retail to the urban market.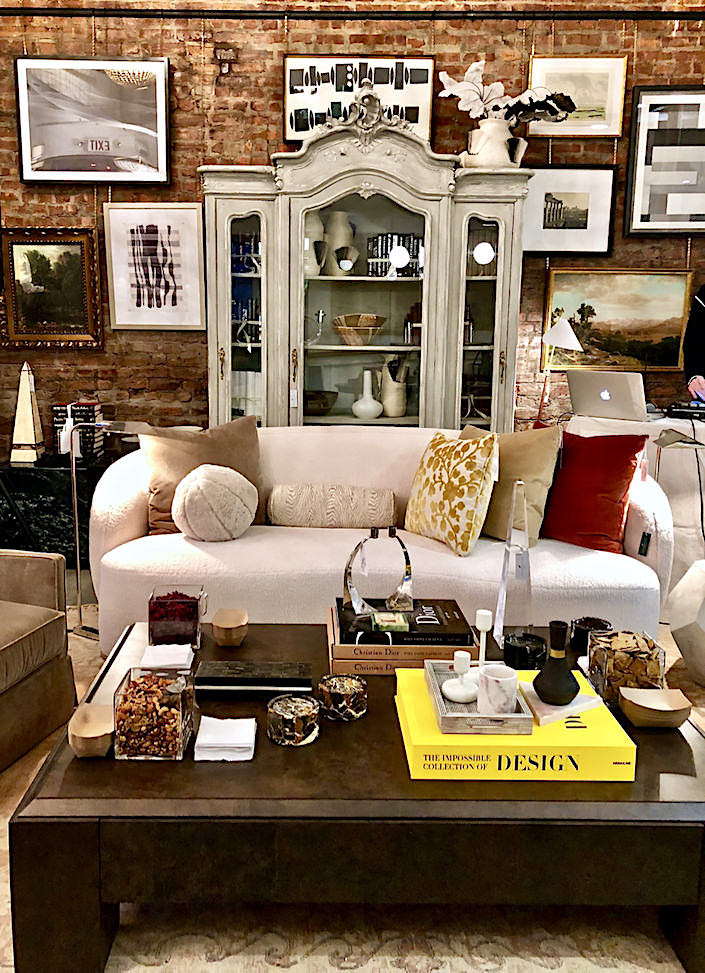 Divided into room-like vignettes, the store is easily accessible and brimming with both design inspiration and merchandise. And for those overwhelmed by the task of decorating, the One Kings Lane design team is on hand to help in their stylish new studio on the second floor.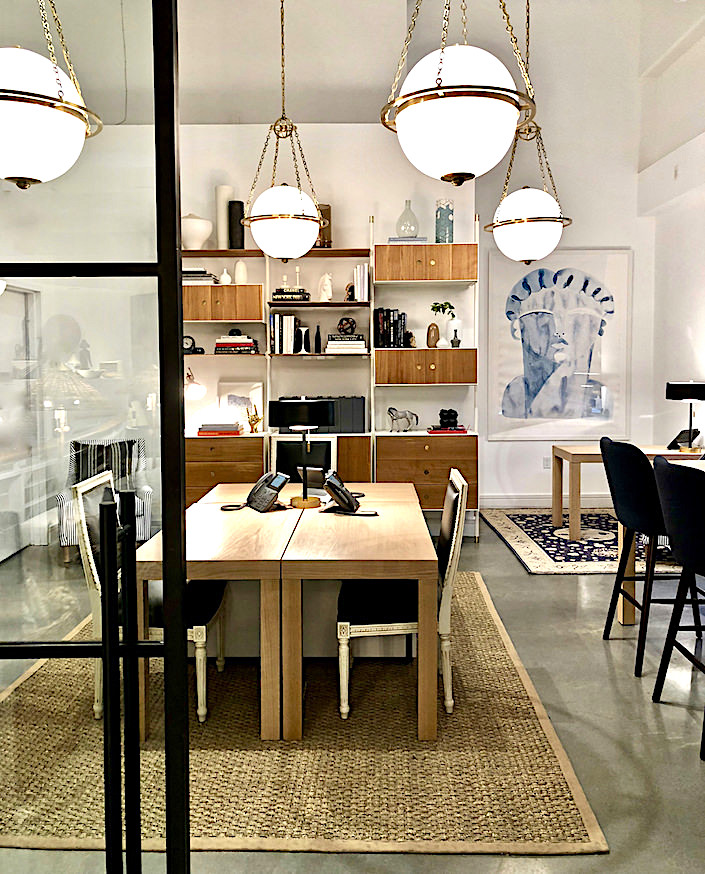 From a dedicated children's section,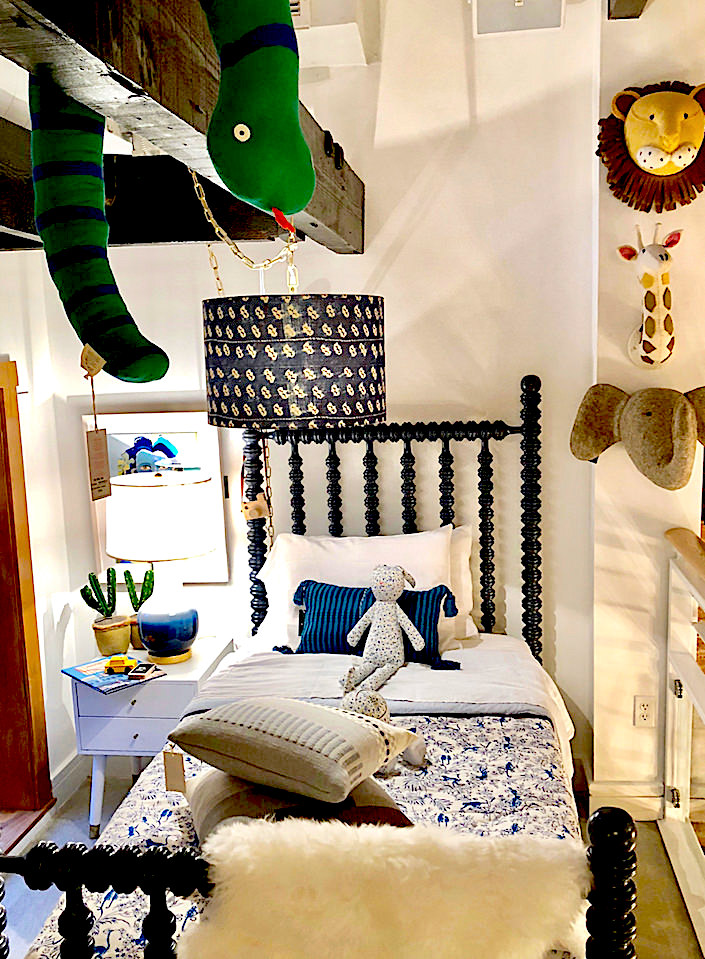 to a wide range of art to hang,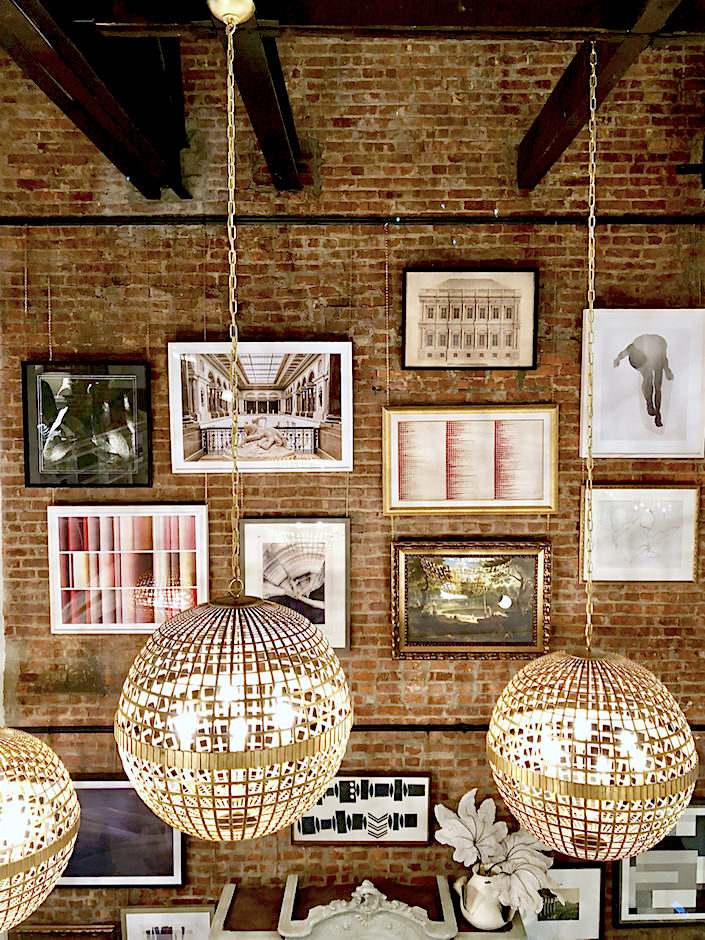 to the art of loungi,ng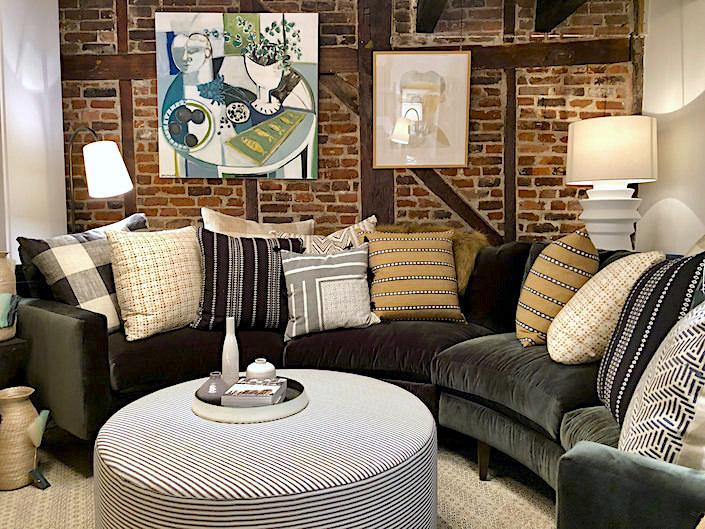 to enhancing a good night's sleep in style,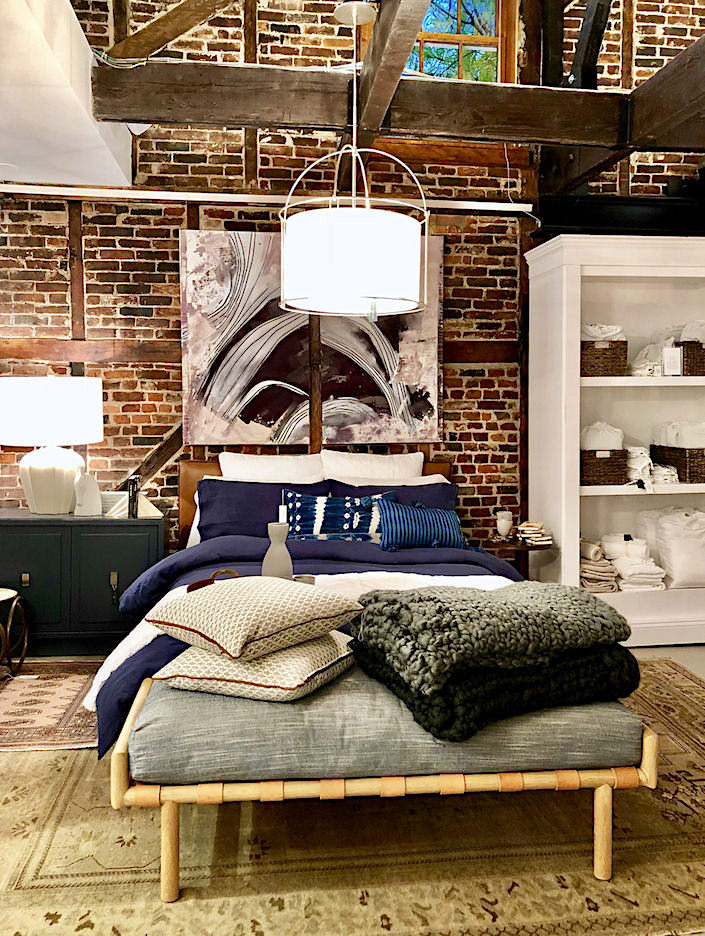 to the art of dining and entertaining,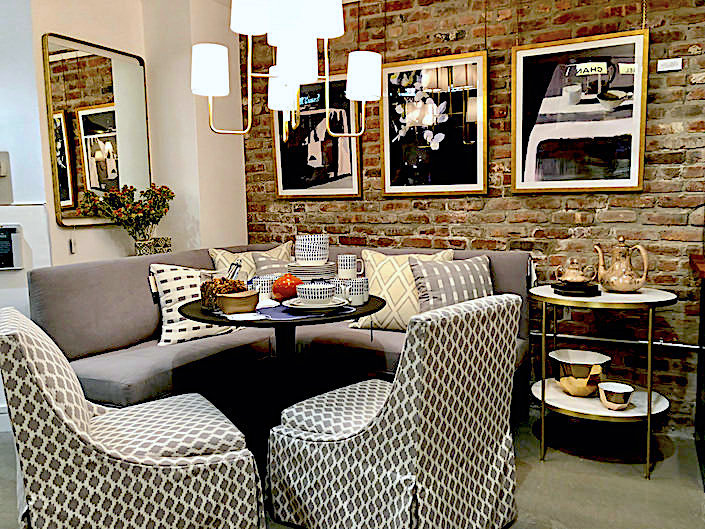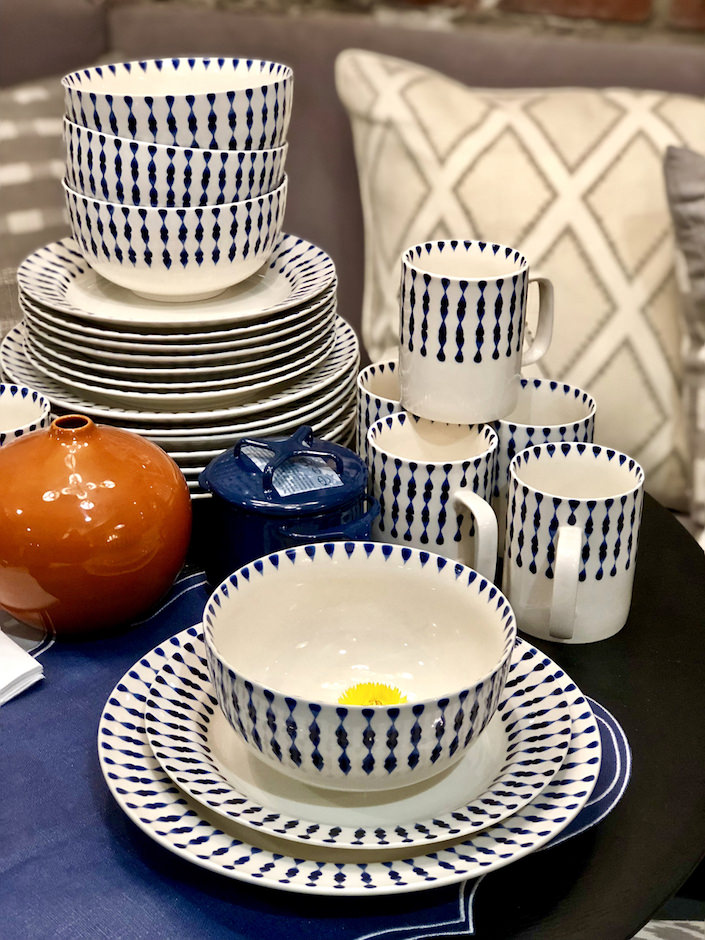 and of course gifting and accessorizing,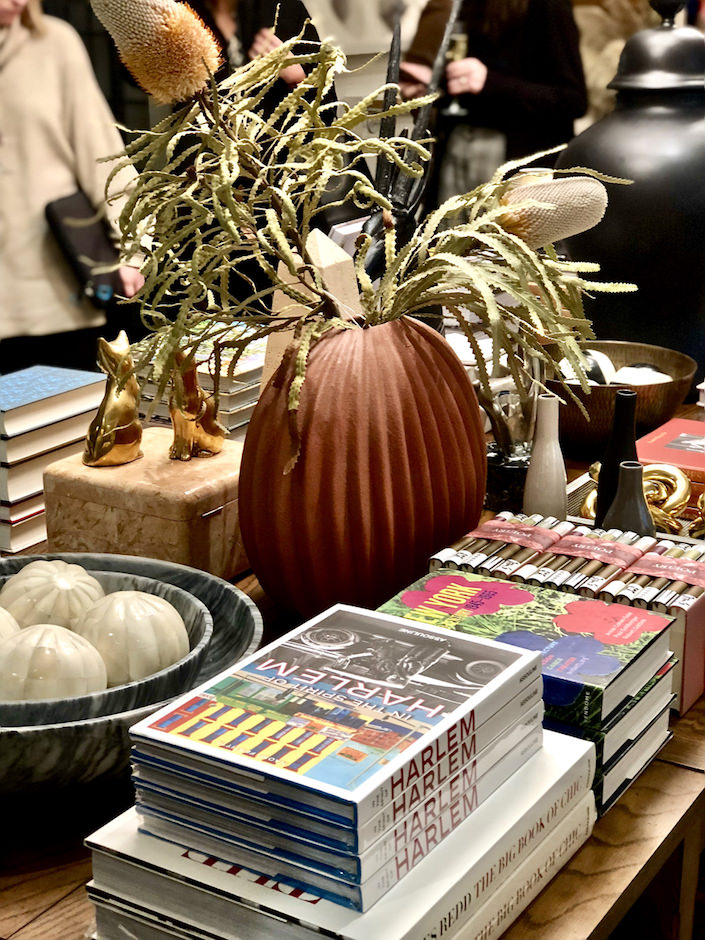 the One Kings Lane Soho store has it all, specially chosen for city living.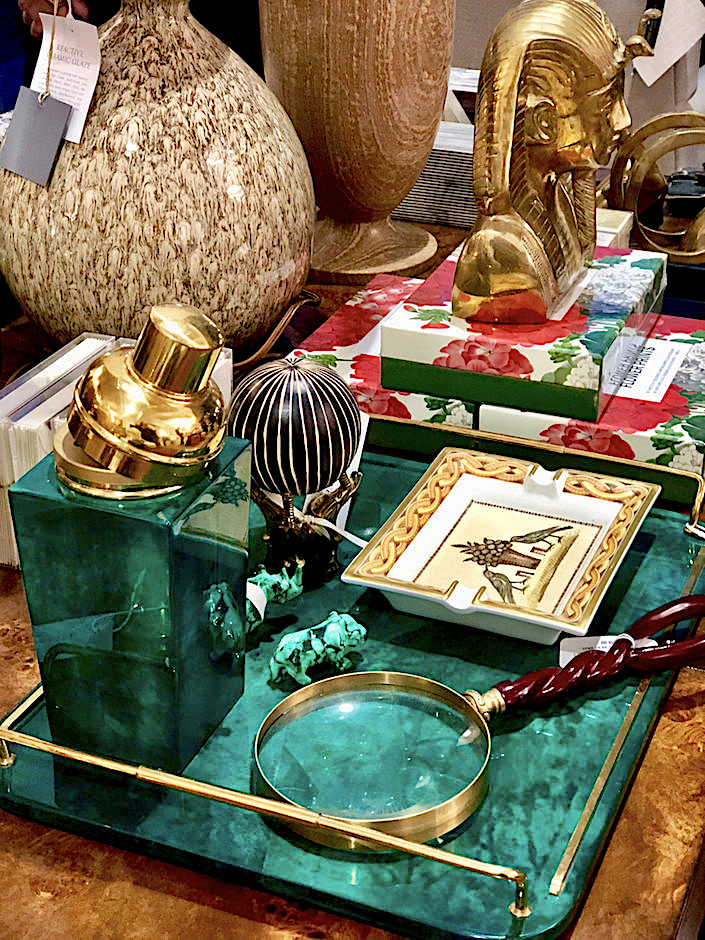 Over the past few years, One Kings Lane has created collaborations with brands such as Ralph Lauren, Visual Comfort and Matouk, that have enhanced the site's upscale offerings. And now, in the Soho store, they have partnered with Plain English to create a bespoke kitchen perfect for city living.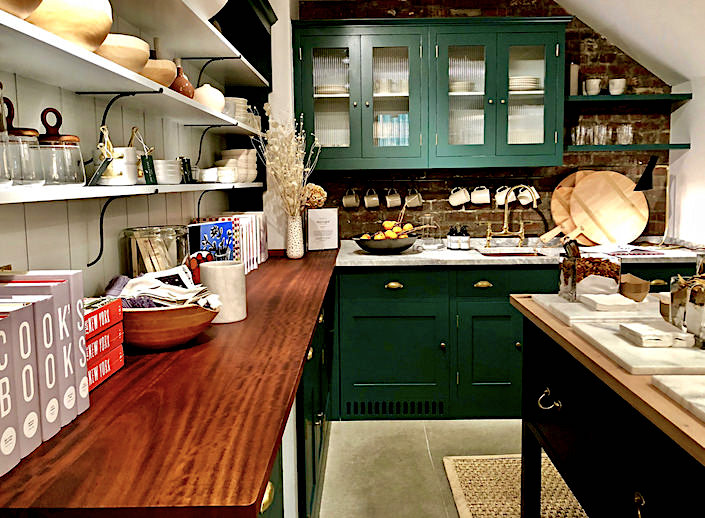 With its beautiful handcrafted details, a Plain English kitchen elevates any space with its thoughtful planning and timeless artistry.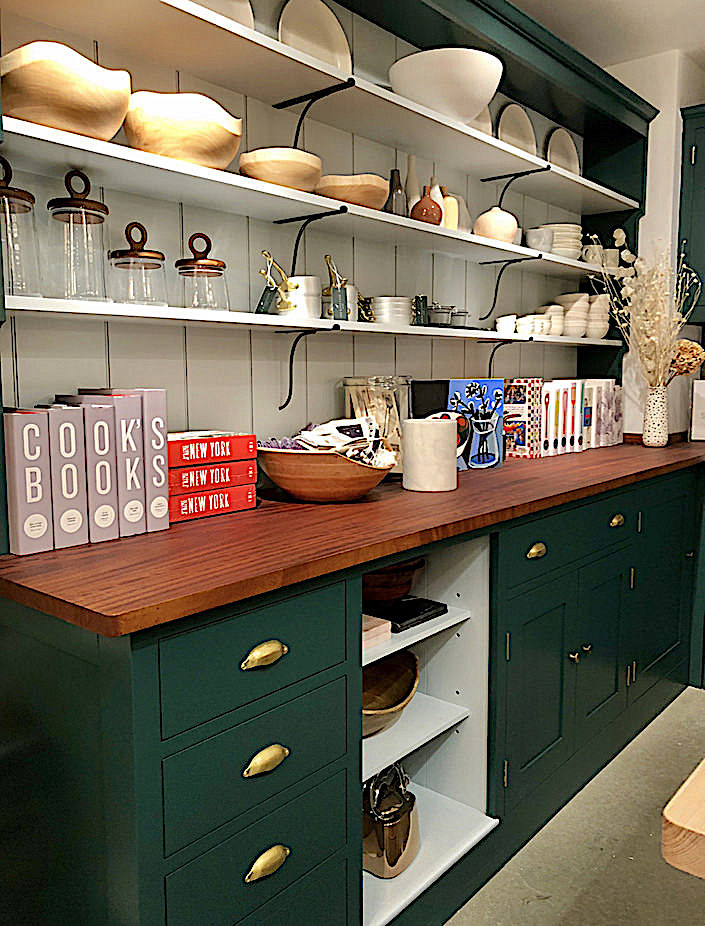 Every detail is custom with beautiful and clever function and storage executed with superb workmanship and materials.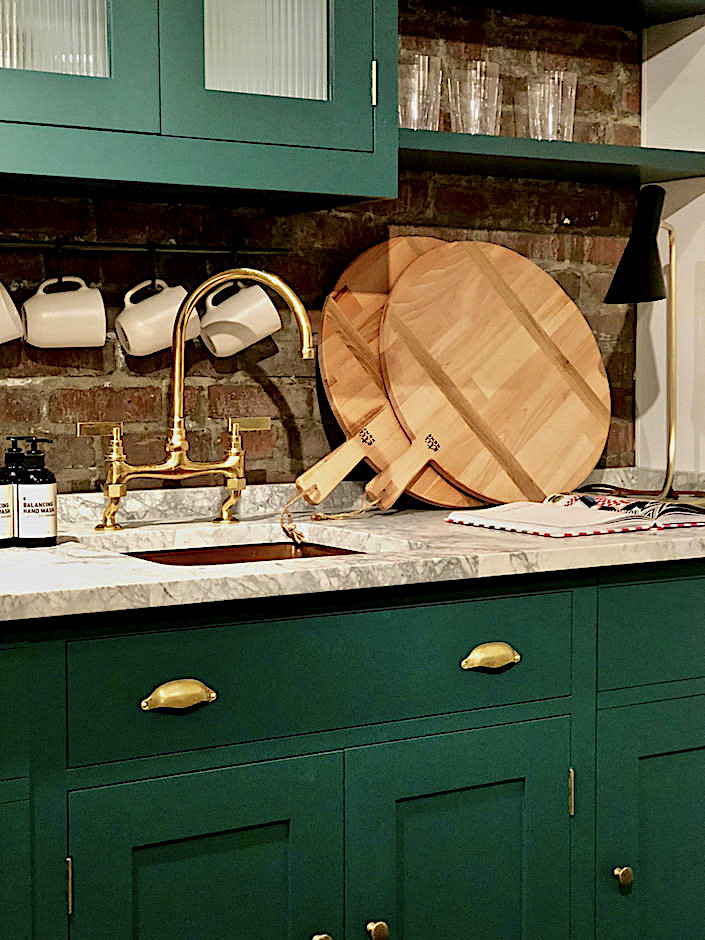 And continuing their tradition of creative collaborations, One Kings Lane has added Palette, a new custom furniture program, to their repertoire. In a debut partnership with Cloth & Company, 15 styles of OKL furniture, from headboards and pillows to chairs and sofas, can be produced with eight different fabrics, customizable in both color and scale (see the Lemons patterned in S,M & L below).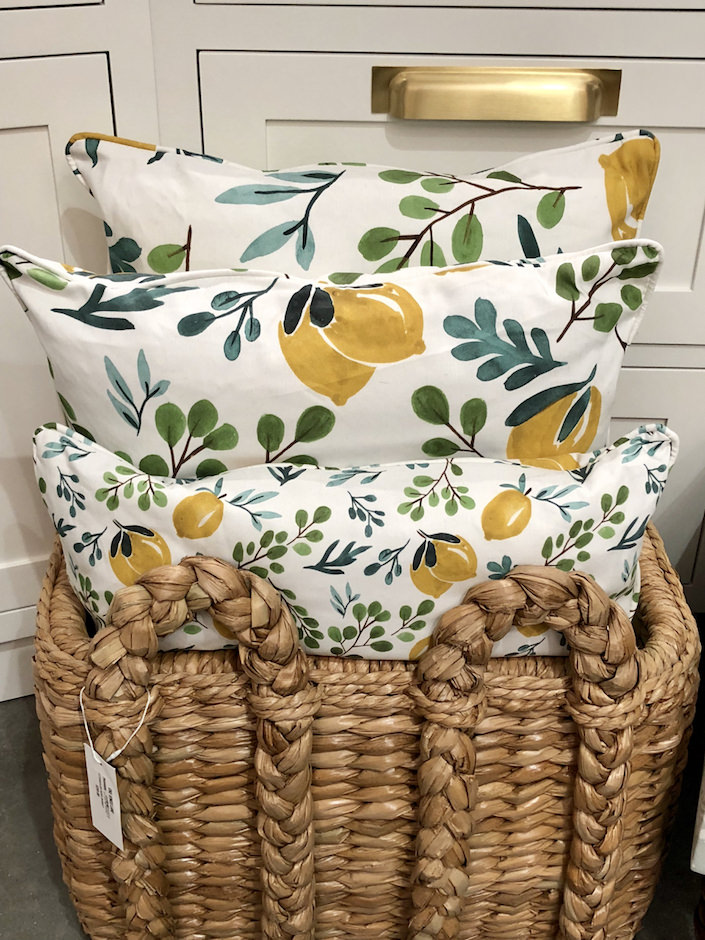 Finish with your choice of details (leg style, trim etc) and not only is it affordable, but it all ships within three weeks. Talk about instant gratification!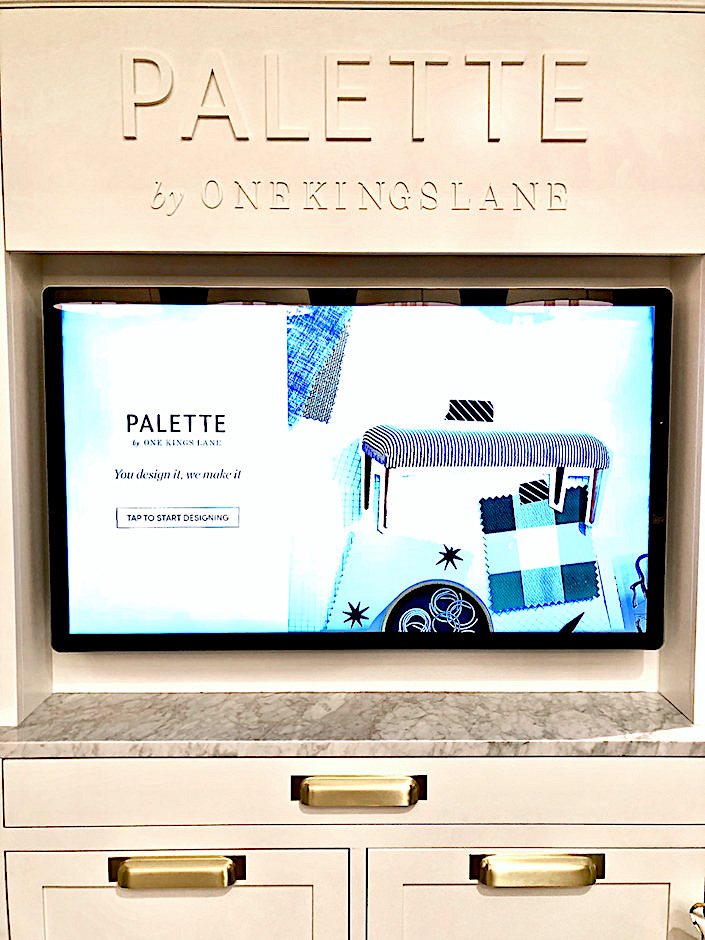 all photos by Stacey Bewkes for Quintessence
Stop back next time for another new downtown design destination.