It was a rather rude awakening to return home from the cool crisp Maine air to the sweltering heat and humidity of Connecticut. I would rather be sitting on the lawn at Migis  seeing the water skiers come in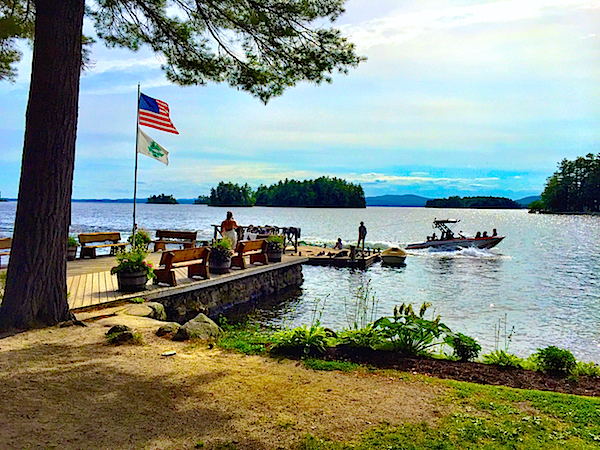 lazing near the docks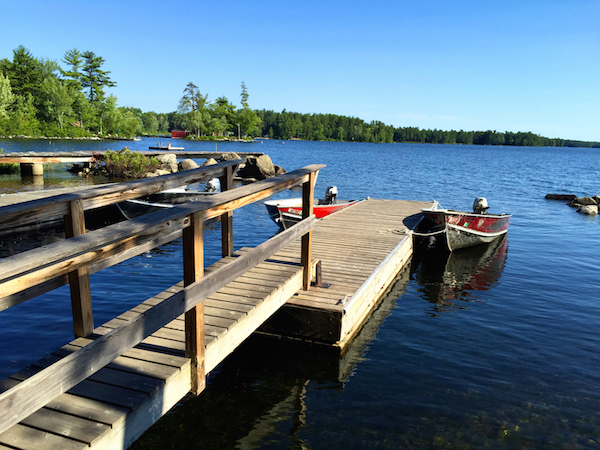 or watching my husband and daughter duel it out on the courts from the shade of our cabin's porch.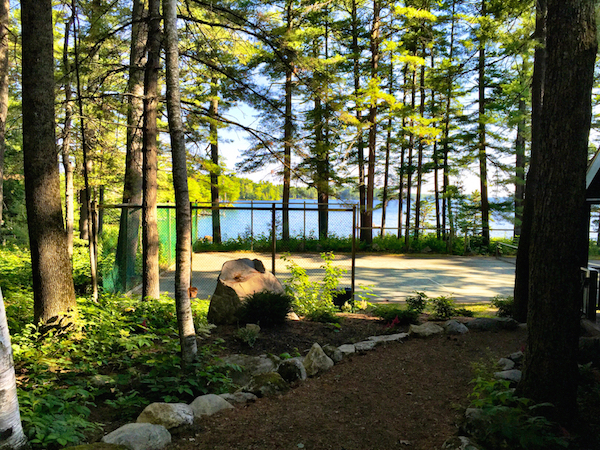 But since I am ensconced in my air conditioned office, our summer inspiration today comes via virtual visits. You can take a trip to Mallorca with novelist Emma Straub, photographer Alexi Silvagni and NYC boutique owner Liana Pai and family in this month's CN Traveler.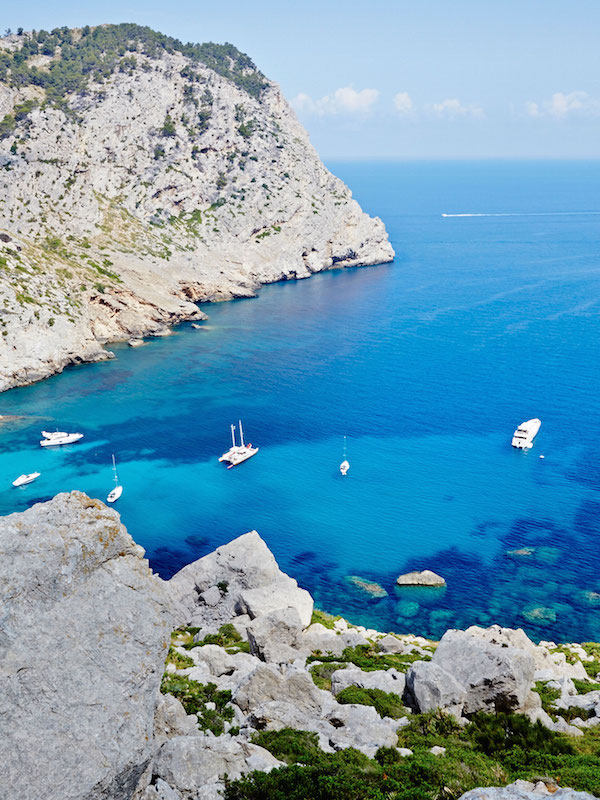 Dramatic mountainous views like Cala Murta, above, have drawn visitors like artist Joan Miro and writers George Sand and Robert Graves for years. The town of Pollença, with its 365-step stone stairway leading to its chapel was settled by Romans.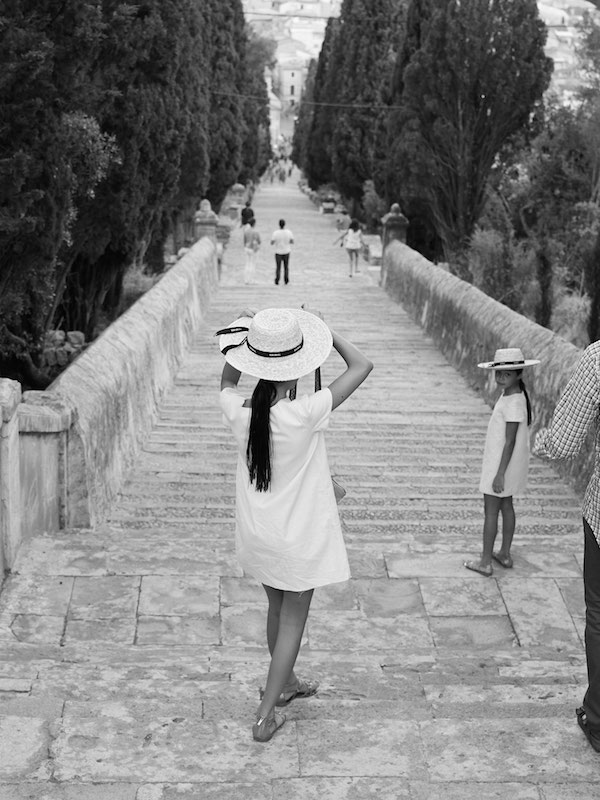 Rent a house or stay at the luxurious Belmond La Residencia Hotel, below. No matter, you'll surely be taken with the impressive vistas.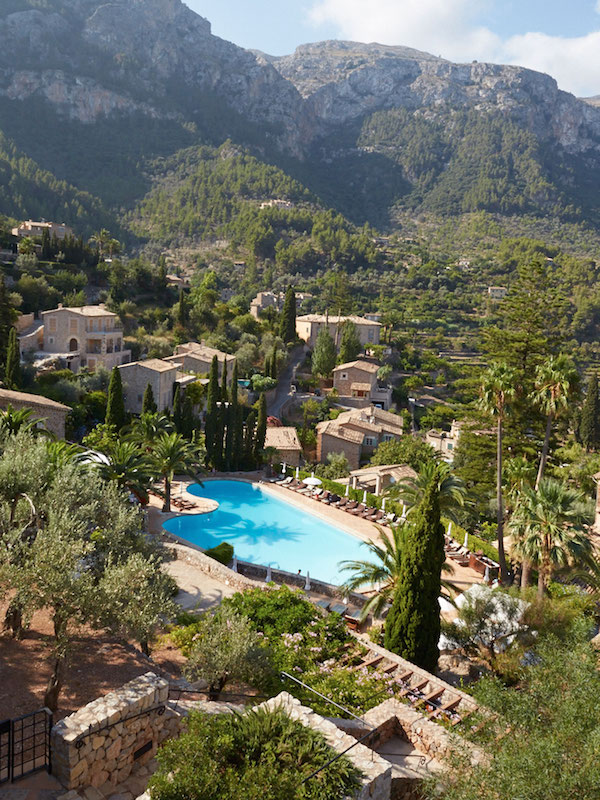 For a serious trip down the rabbit hole, you can stop by Australian friend (well actually South African living in Australia) Jenny Rose-Innes' blog to tag along on her summer sojourn. First enjoy an extensive garden tour in England, from the Chelsea flower show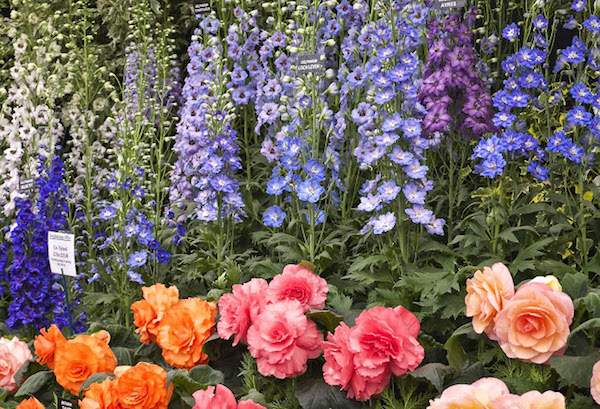 to Hidcote Manor Garden, below, as well as other gardens, lovely country hotels and more.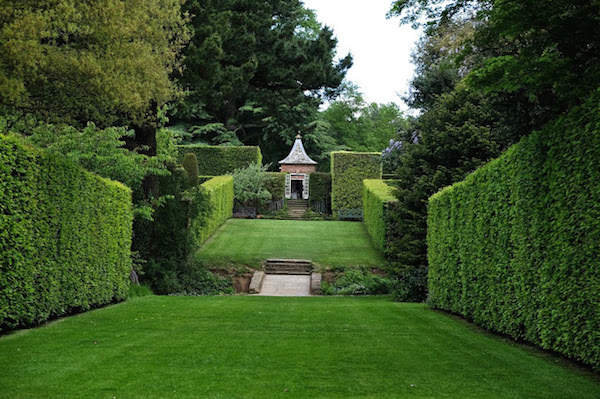 But the highlight for me was her stay in Provence at a lovely house she and her family rented outside of Gordes. It is everything I envision when I fantasize about such an adventure. A beautiful ivy covered house on five acres, it has an enchanting entry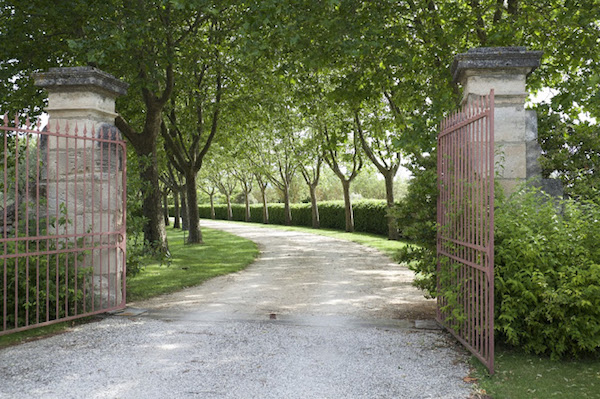 stunning gardens, terraces and property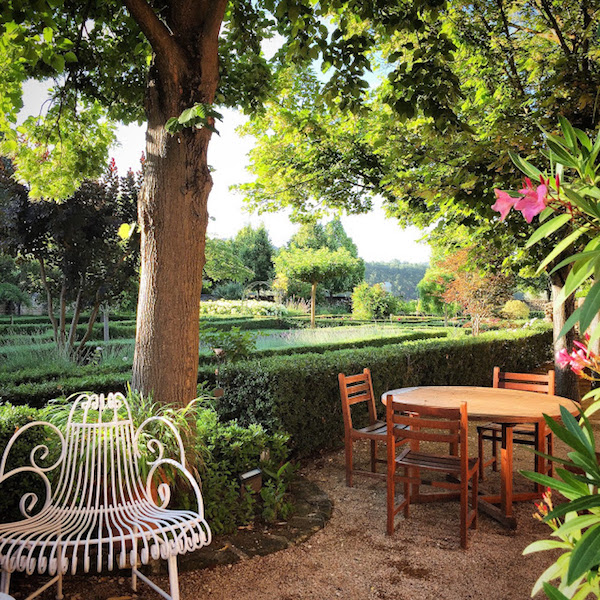 and even a tennis court and pool. The interiors are simple yet sophisticated, with just the right combination of old and new. But you'll have to visit Jenny to read all about her visit, with trips to local markets, a local producer of Aptware and more.
If you're venturing to Paris, be sure to visit the Dior home boutique where the chic Doris Brynner has outfitted the shop in cooling shades of summer blue, no doubt to offset the oppressive heat wave!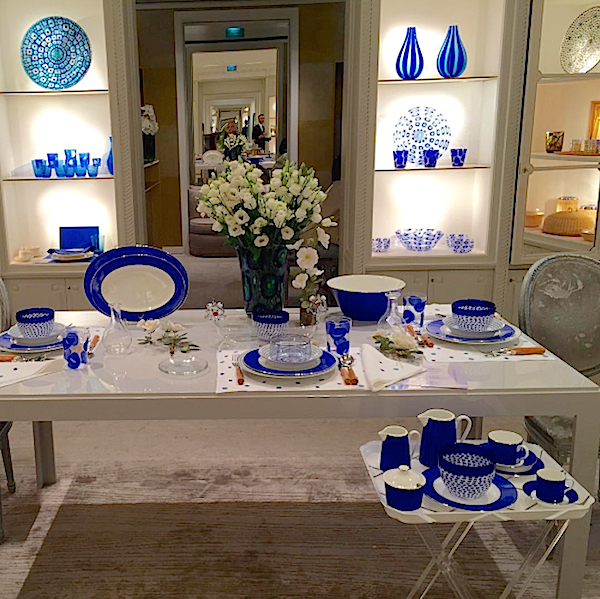 I have written before about Carolina Irving and Penny Morrison's eponymous outpost, Irving and Morrison. Every time I turn around, they are adding more covetable items to the shop, making it a must-see if you are traveling to London and for the rest of us, an obligatory online destination. How divine are these turquoise teardrop urn lamps with Pink Bud shades,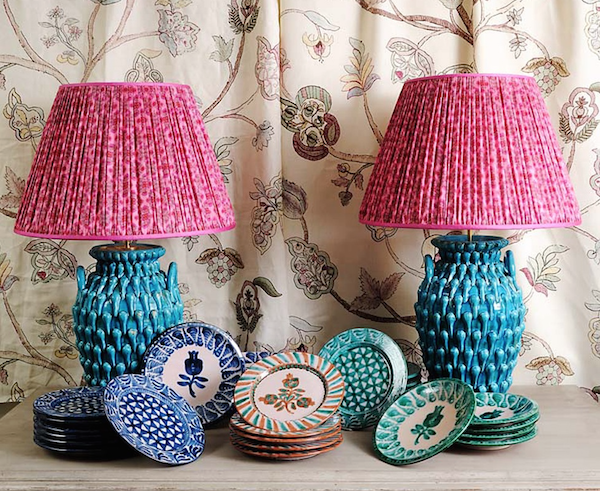 summer-ready Fern Cotton Tablecloth & Napkins,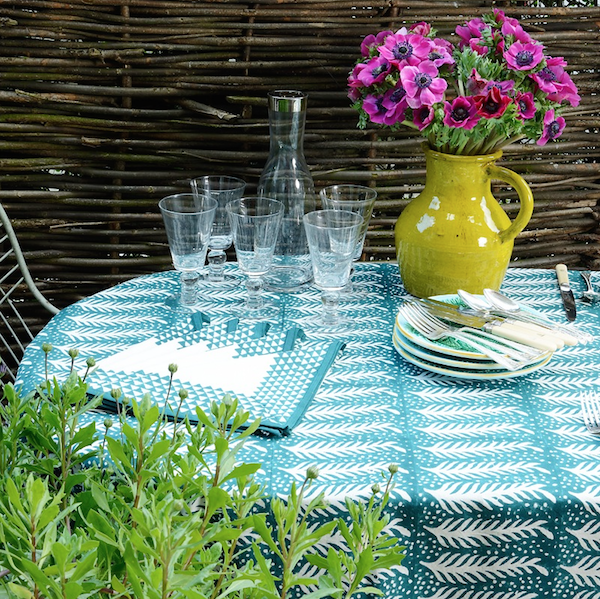 charming tableware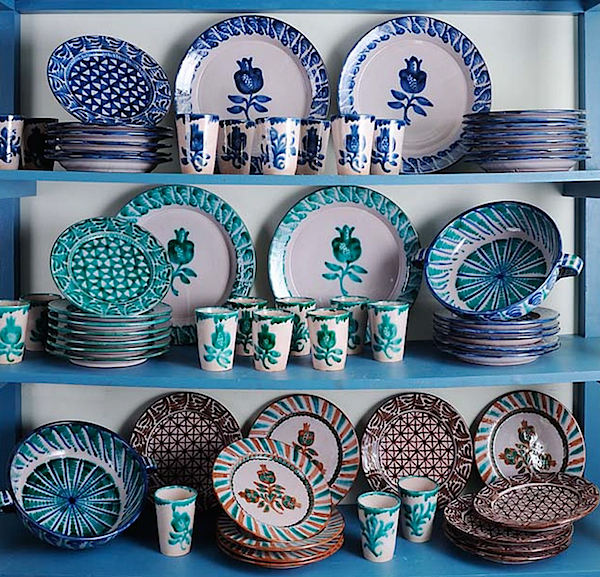 or brand new artichoke topped ceramic pieces I spied on Carolina's instagram! Hide my wallet please!!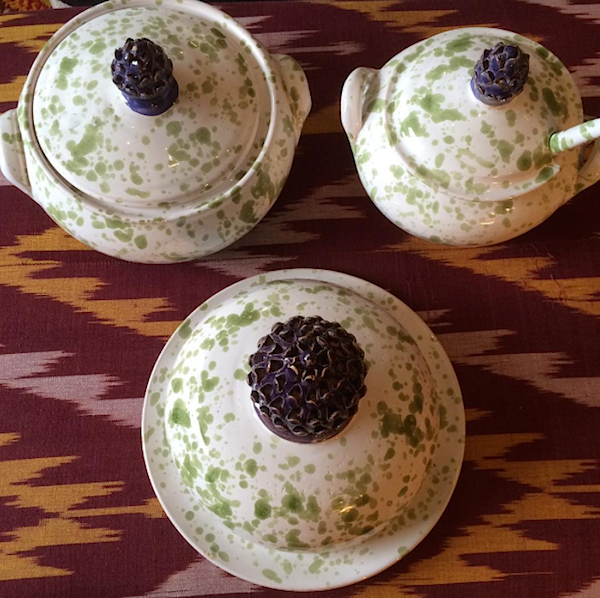 If you're staying stateside, Mass MOCA always has a variety of interesting exhibits, now including Francesco Clemente's Encampment, a 30,000 square foot installation, featuring as its centerpiece a collection of six painted tents which the artists created over the course of three years with artisans in India. In this small encompassing artistic village of sorts, Clemente "draws on Indian and Western European traditions to create a hybrid visual language with which to relate intimate tales of sensual and spiritual encounter." New York jewelry designer Mish Tworkowski posted some wonderful images of the exhibit on  Instagram, below.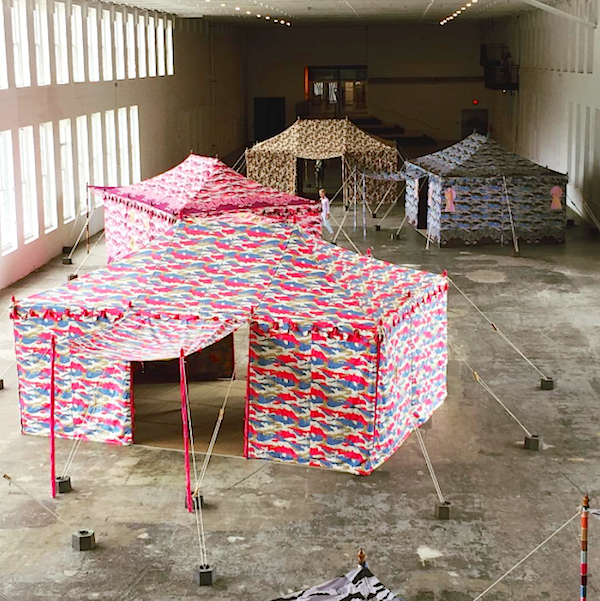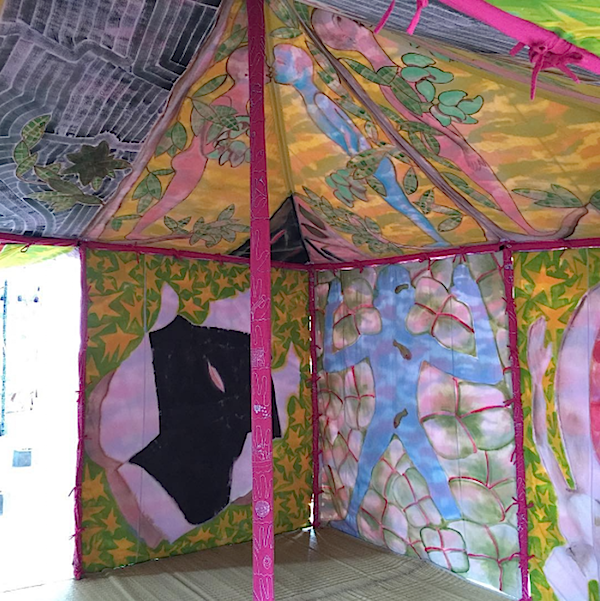 And while you're in the Berkshires, be sure to also stop by one of my favorite small museums, the Clark in Williamstown, where there is a wonderful exhibit on Van Gogh and Nature. From Holland to Paris to Provence, Van Gogh's obsession with and unconventional approach to the depiction of nature became his signature. With over 40 paintings and drawings from around the world, it is an insightful and beautiful show.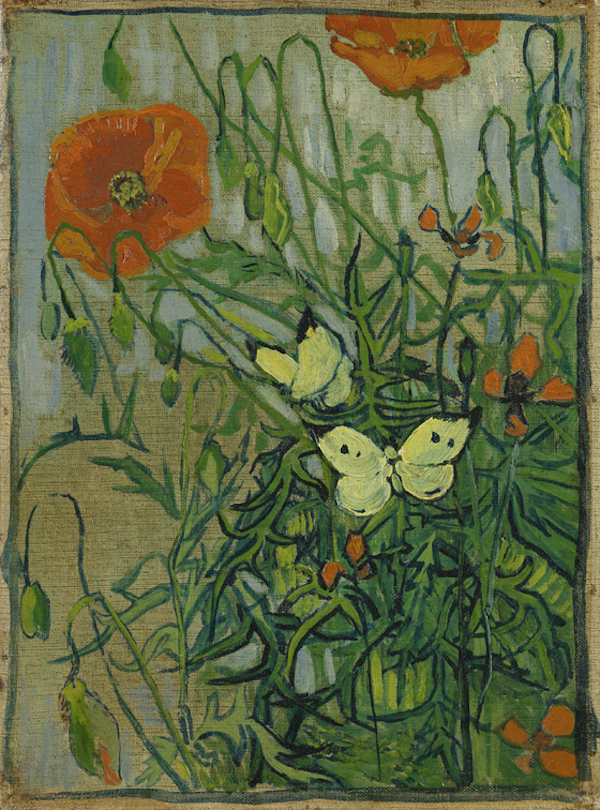 And lastly, while weddings are not usually a subject in these parts, a new publication is worth a mention. Geraldine is an artfully designed and beautifully produced magazine serving "as inspiration for couples who want to create a refined and intimate event."
With elegant editorial spreads, articles that celebrate artisans, carefully selected real nuptials and beauty and styling tips, it is not your typical wedding magazine.