When at the Day of Design at the Mayflower Grace last month, fellow speaker Kathy McCarver Root sported a fantastic necklace I admired. She explained that the long chain, with a color coordinated assortment of unusual charms and objets, was the work of friend Maura de Visscher, founder of bohemiachic. So you can imagine my excitement when I learned that Privet Lives in New Preston, already a favorite stop in the area, was hosting Maura for their latest pop-up. I was up in Litchfield County on a shoot Monday and co-owner Suzanne Cassano was kind enough to open shop so I could have a peek.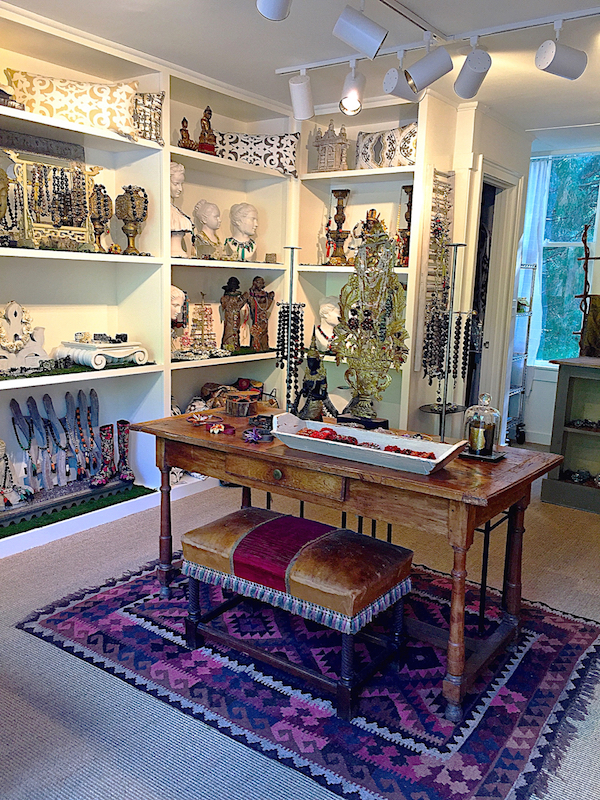 A former fashion executive, de Visscher has long been a collector of artifacts, talismans and treasures from the cultures of the Silk Road. And with bohemiachic, she now creatively combines them into hand-crafted statement necklaces that have both visual and narrative appeal.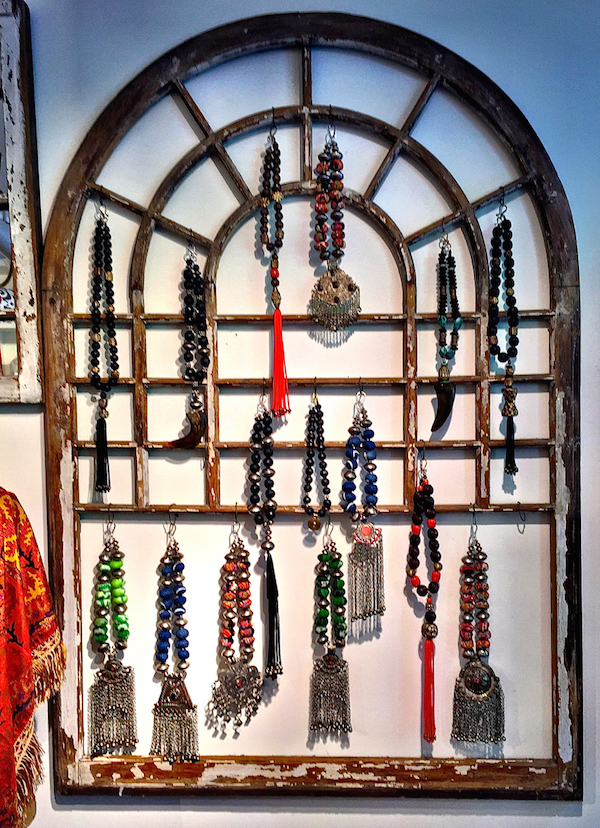 Whether you like colorful style declarations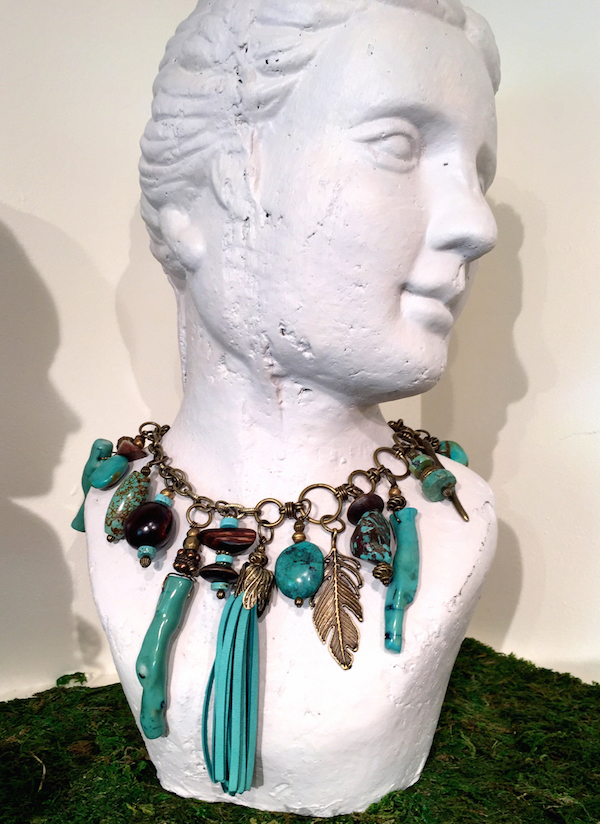 or more neutral accessory accents, there is something for everyone.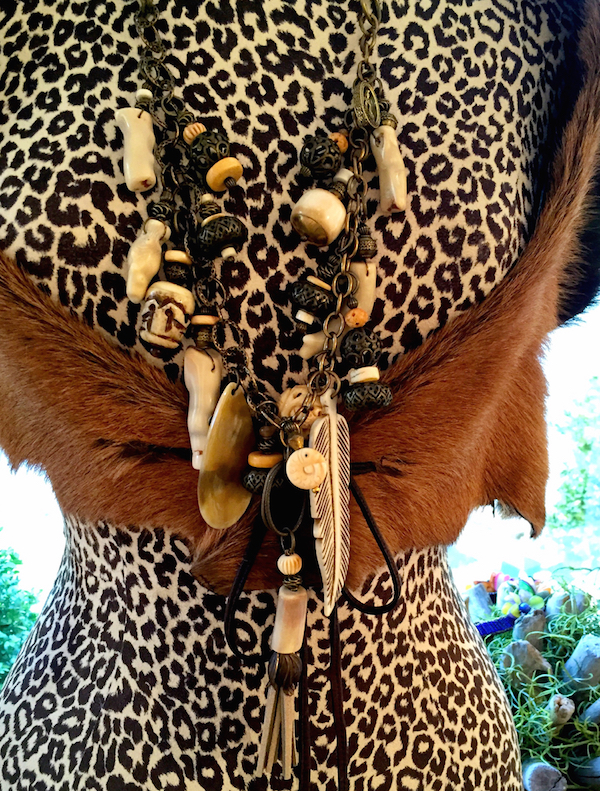 Wonderful alone, these also look fabulous layered with other pieces in your accessory wardrobe.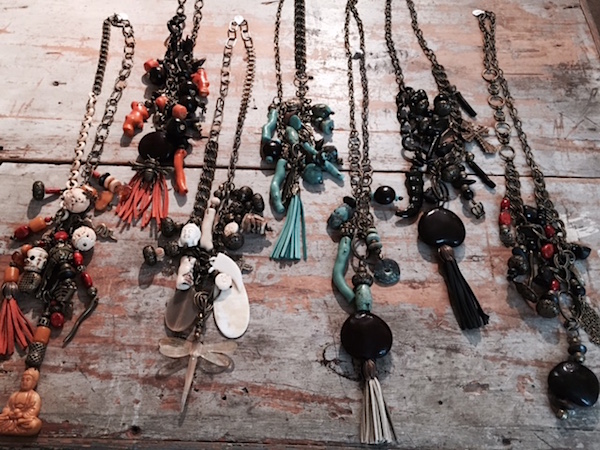 And while they pair marvelously with other boho chic items like this Madeline Weinrib caftan in the shop,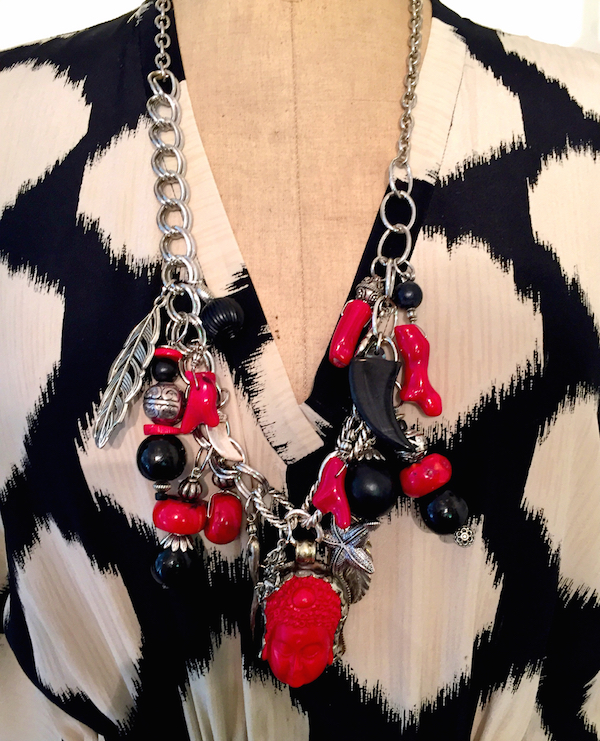 they add a little mystery to that plain white blouse or little black dress.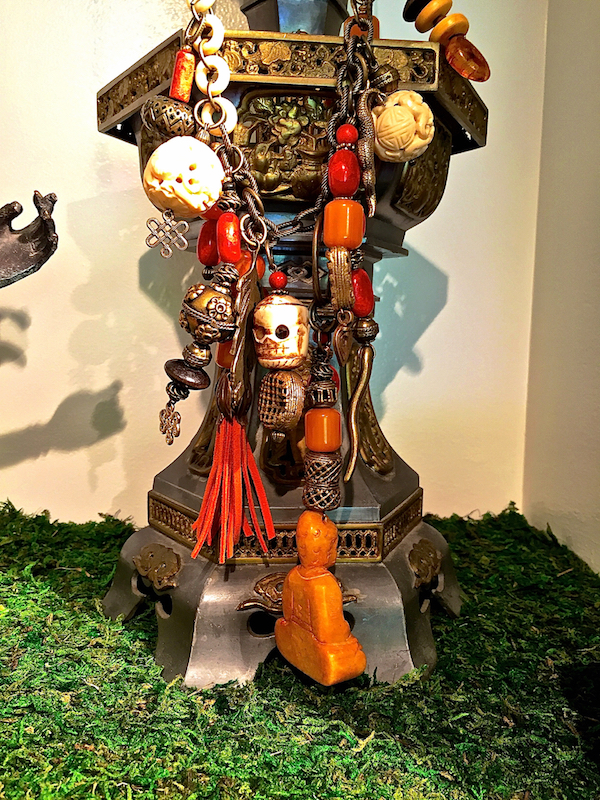 In addition to her own creations, de Visscher is also presenting three carefully curated collections from her own "private stash." Rosita is a line of intricate hand made jewelry by Rosita Ciani of Naples, Italy.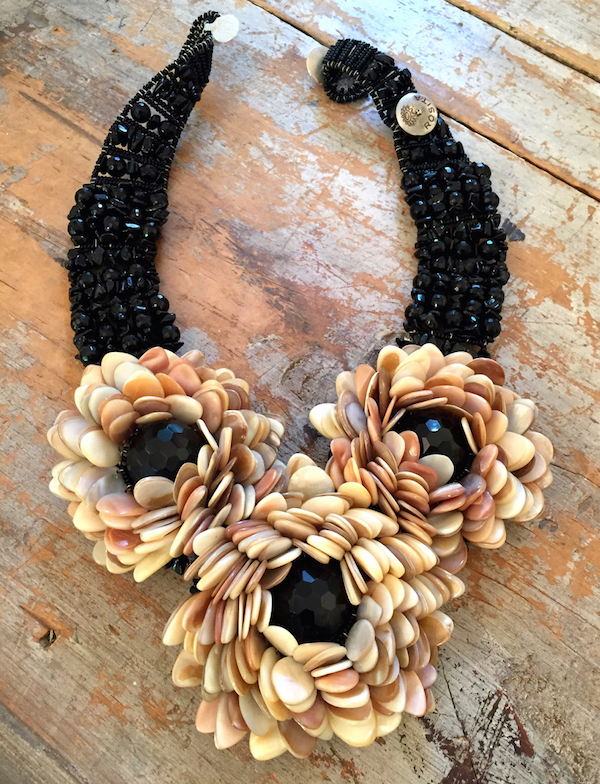 These one of a kind pieces feature semi-precious stones, coral, beads and pearls, reflecting the artist's love of nature.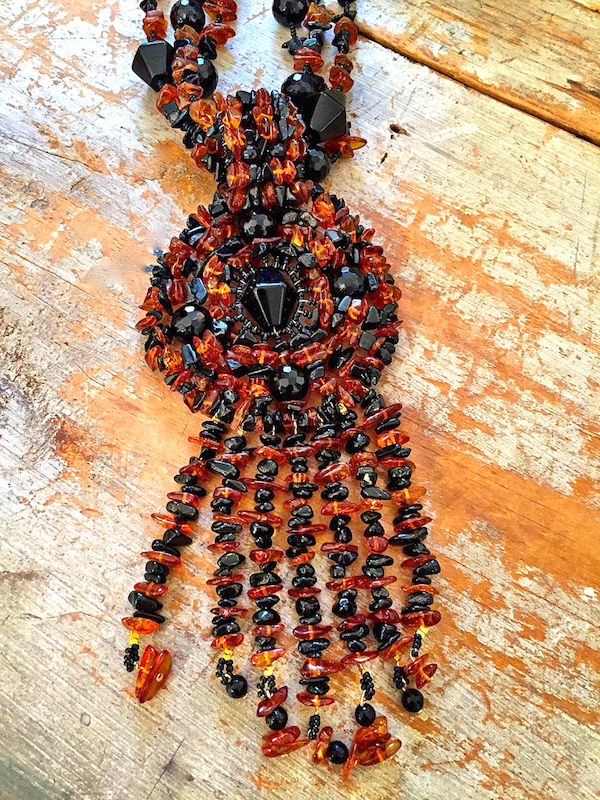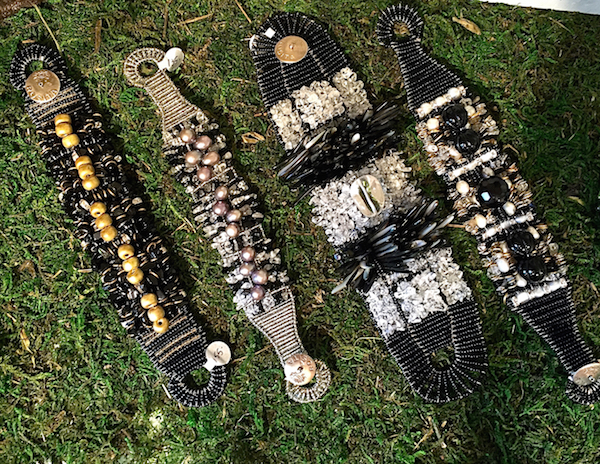 You can indulge your inner Millicent Rogers with a great selection of vintage Native American sterling and turquoise pieces. And for further temptation, there is a selection of collectable fashion jewelry from such iconic designers as Robert Lee Morris, Giorgio Armani, Stephen Dweck and more.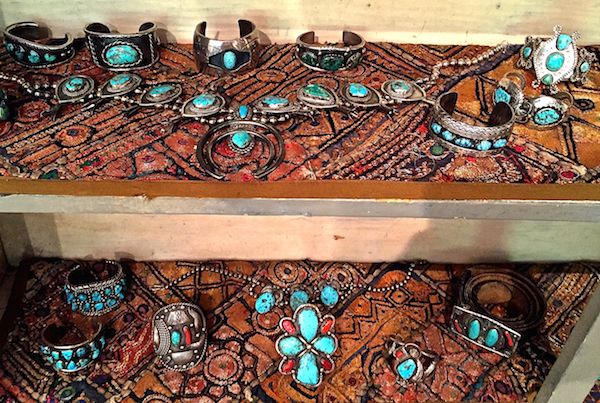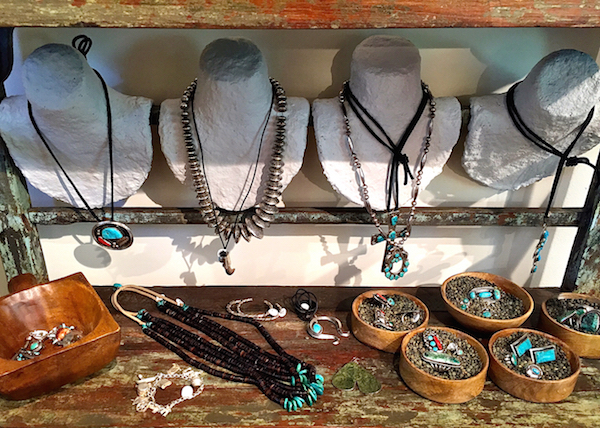 Be prepared – it is a tempting treasure trove of covetable collections. And if you are in the area this weekend, stop in to meet bohemiachic designer Maura de Visscher, who will be at Privet Lives on Saturday (July 25th) from 12-5 pm.