The intersection between interiors and fashion continues to inspire as Pierre Frey x J. Crew have joined forces to collaborate on a chic capsule swim and beach wear collection for the American brand. With the heat of summer making an early appearance in these parts and both national holidays on the horizon, the timing couldn't be more appropriate for a stylish tropical treat!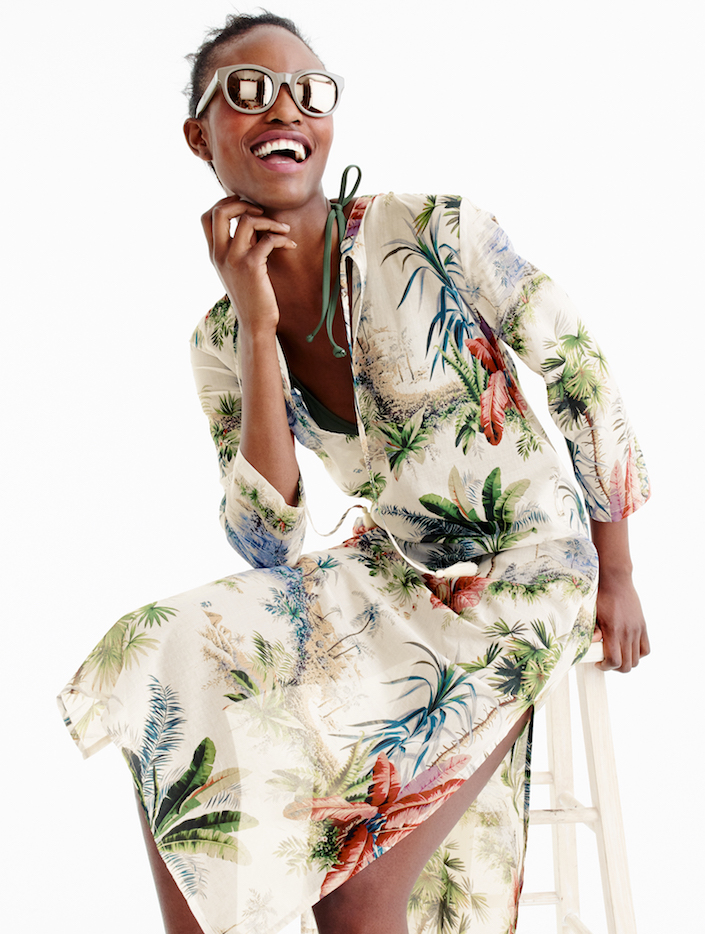 I am always impressed with how Pierre Frey continually seeks out unconventional ways to broaden their horizons. After brainstorming with a J. Crew creative executive over ways to collaborate, they originally digitized five different patterns from both the current collection and archival designs, ultimately selecting the beautiful Alexandrie, one of my personal favorites, for the collection.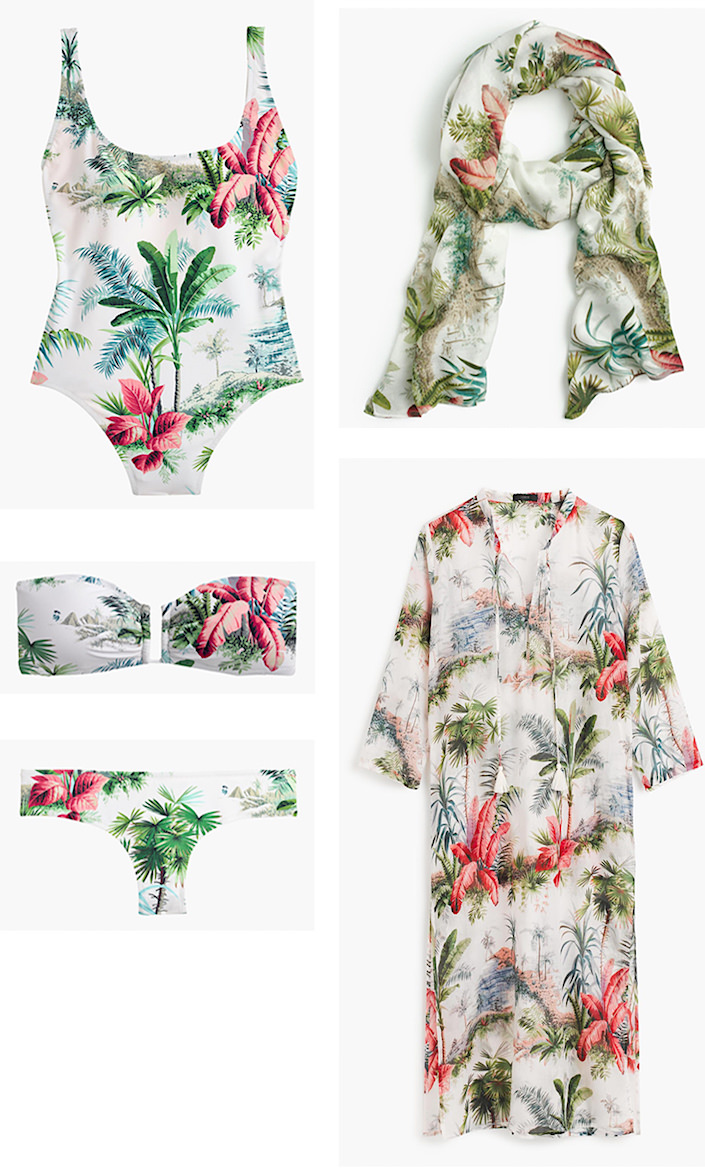 With a mutual love of color and pattern, the two brands seemed a natural fit. The collection includes the wear-everywhere tunic at top – you'll be seeing me in this on Nantucket all summer long –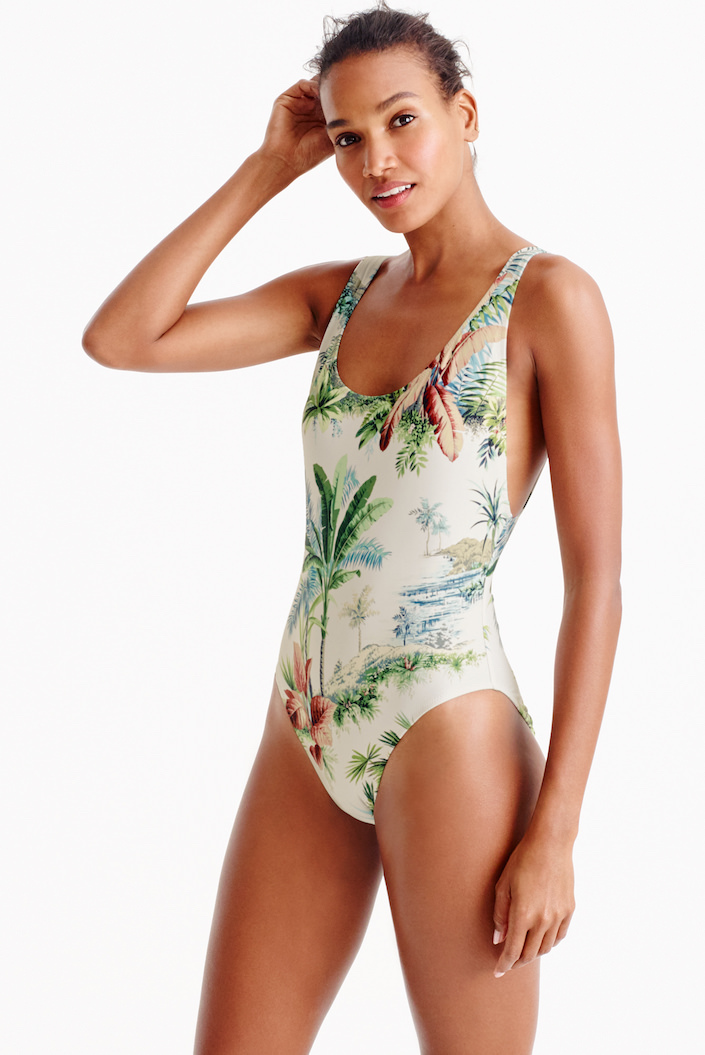 a one piece, above, bikini, below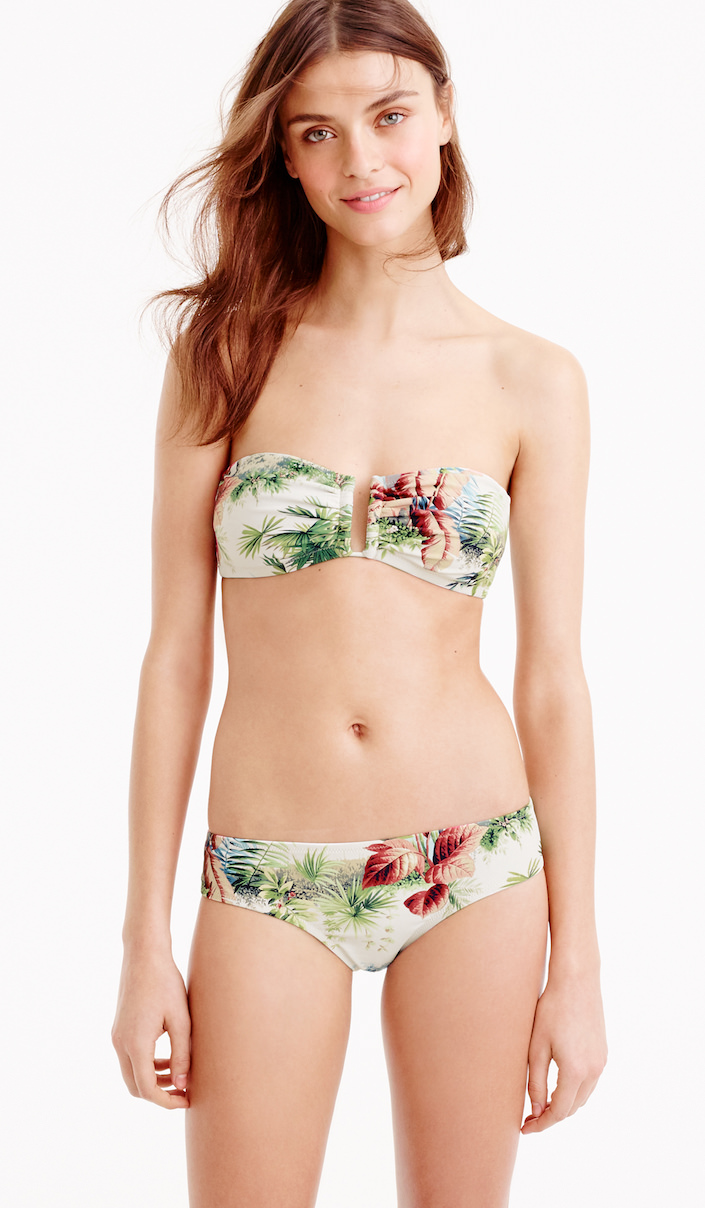 and a lightweight scarf, perfect for cool evenings at the beach.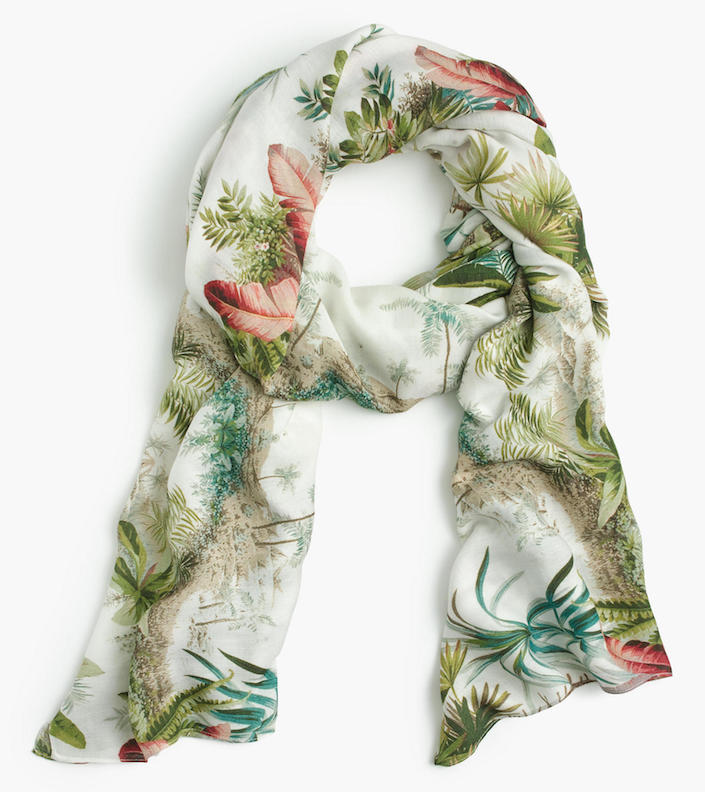 A reproduction of a textile printed in Alsace in the second half of the 19th century, Alexandrie celebrates the romantic orientalist trend of Napolen III and the second empire, just as timely and stylish as it was over a century ago. This rich tradition of European Orientalism, in this case, North Africa, was also seen in the paintings of Delacroix, Gérôme and Fromentin, the writing of Baudelaire and many more.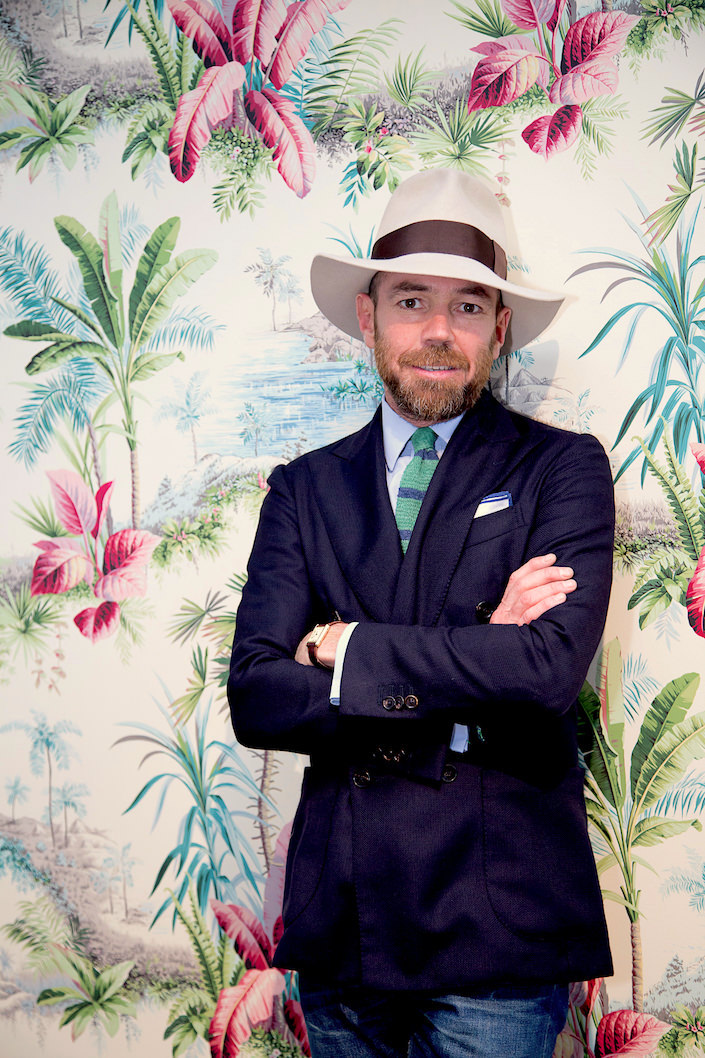 You may remember Alexandrie also made an appearance in the Pierre Frey installation at Carpenters Workshop last month – Pierre in front of Alexandrie, above.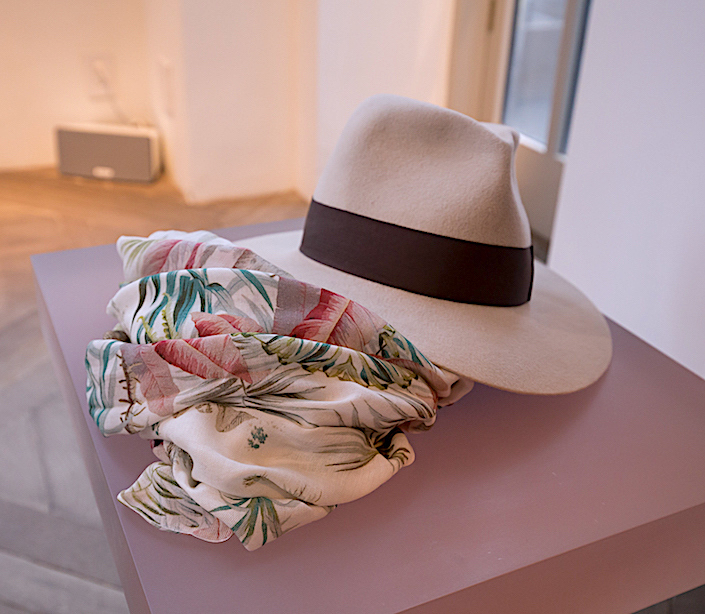 For a stylish mix of old now new, Alexandrie is available as both fabric and wallcovering for a variety of possibilities.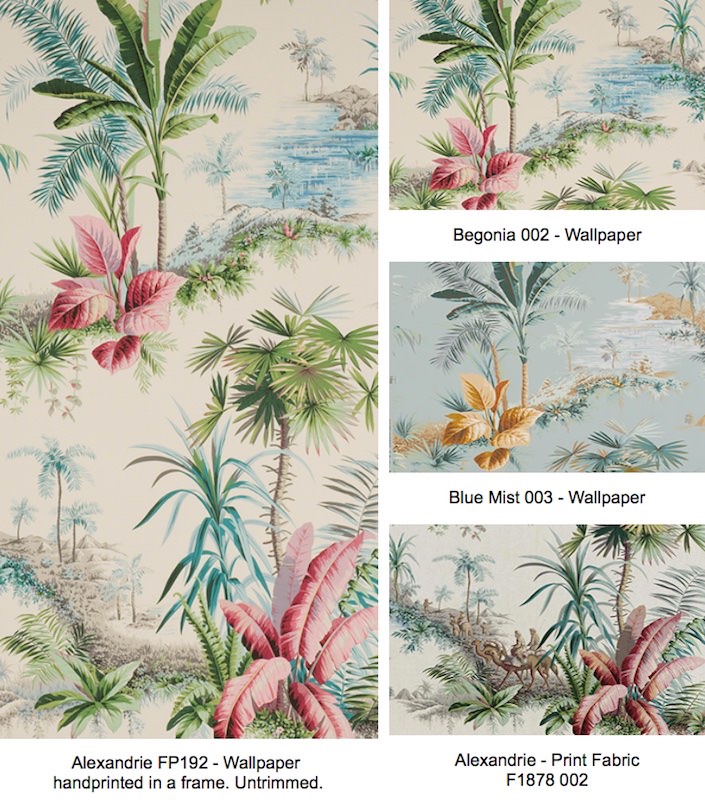 And for a peek at other applications of Alexandrie, Norwegian stylist/designer Rikke Anderson created a fresh entry,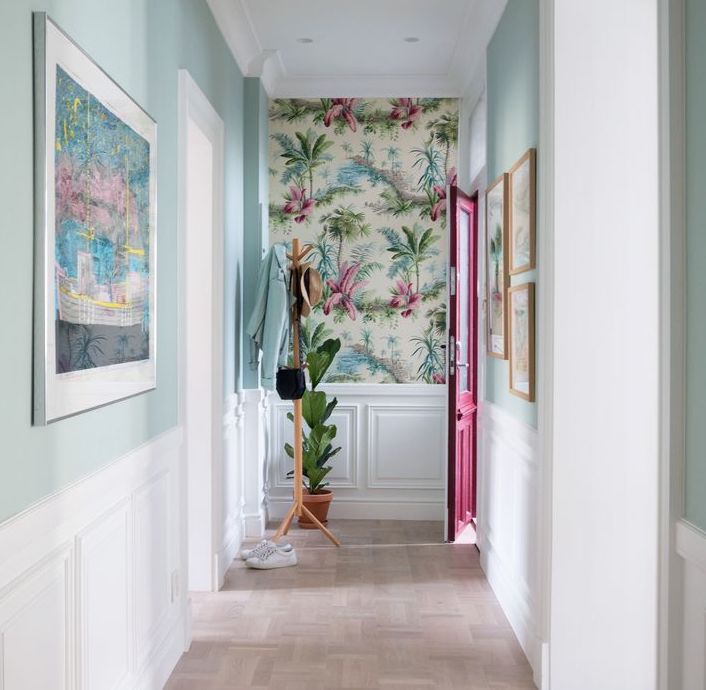 Marie Chrapka of Polish design studio, Colombe Design framed it for a bolt of Parisian chic in a Warsaw apartment,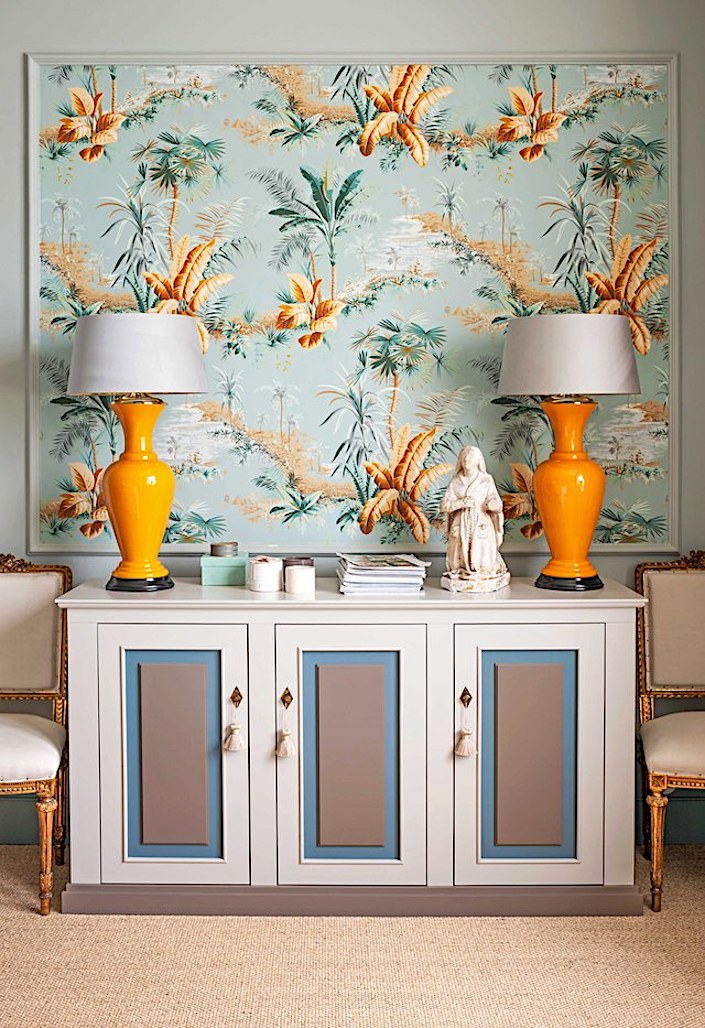 and I love how it was featured on this beautiful table in SA House & Garden.
photo by Karl Rogers