This year has seen some amazing auctions unfold and the action will continue this October in Paris as Sotheby's just announced it will be offering the contents from the four homes of Pierre Bergé, who died last year at the age of 86. A sophisticated polymath who was equally at home and accomplished in the board room and the political arena as at a museum, the opera or in the library, Bergé amassed overwhelming and eclectic collections of everything from ancient and modern art to furniture and objets to books and manuscripts (an entire sale dedicated to his library set for December).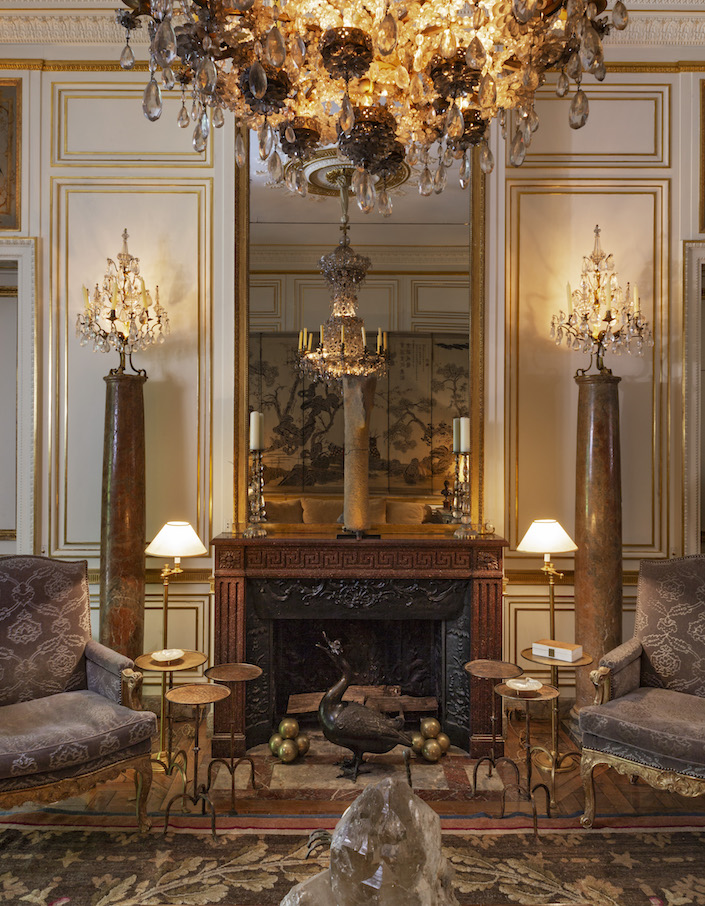 The longtime partner of Yves Saint Laurent, Bergé helped launch the couturier's empire, acting as CEO until the closing of the fashion house. After Saint Laurent's death in 2008, Bergé auctioned off their joint collections the next year, then setting a new record for a private offering.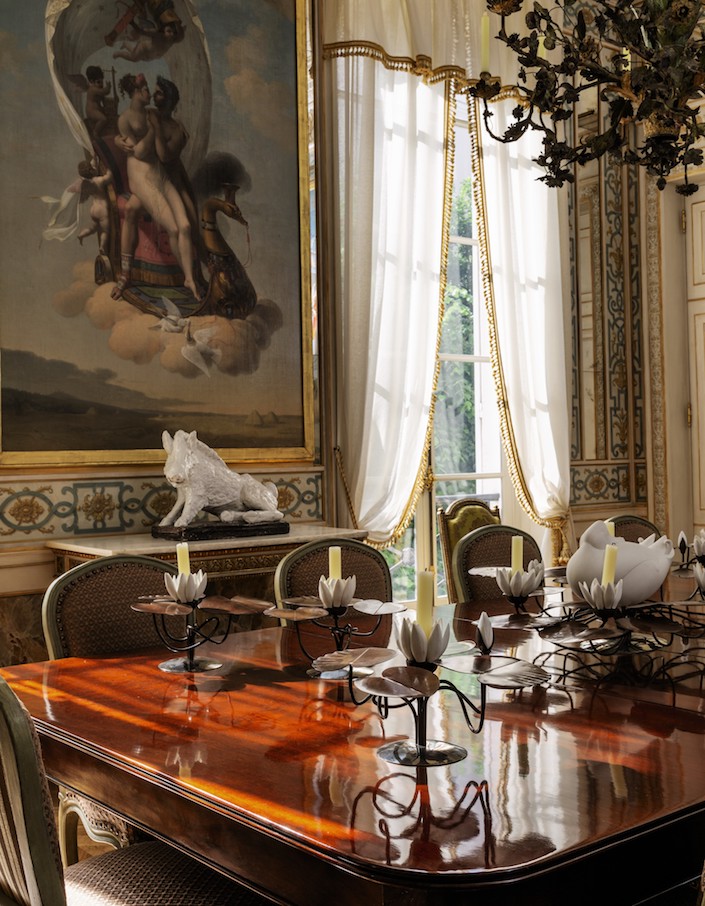 Almost a decade later, Sotheby's, in collaboration with Bergé's widower, famed landscape designer Madison Cox, is following suit and auctioning off the contents of the homes in Normandy, Provence, Morocco and Paris (two shots above and three below), benefitting the Fondation Pierre Bergé – Yves Saint Laurent in Paris and the Fondation Jardin Majorelle in Marrakech, of which Cox is president.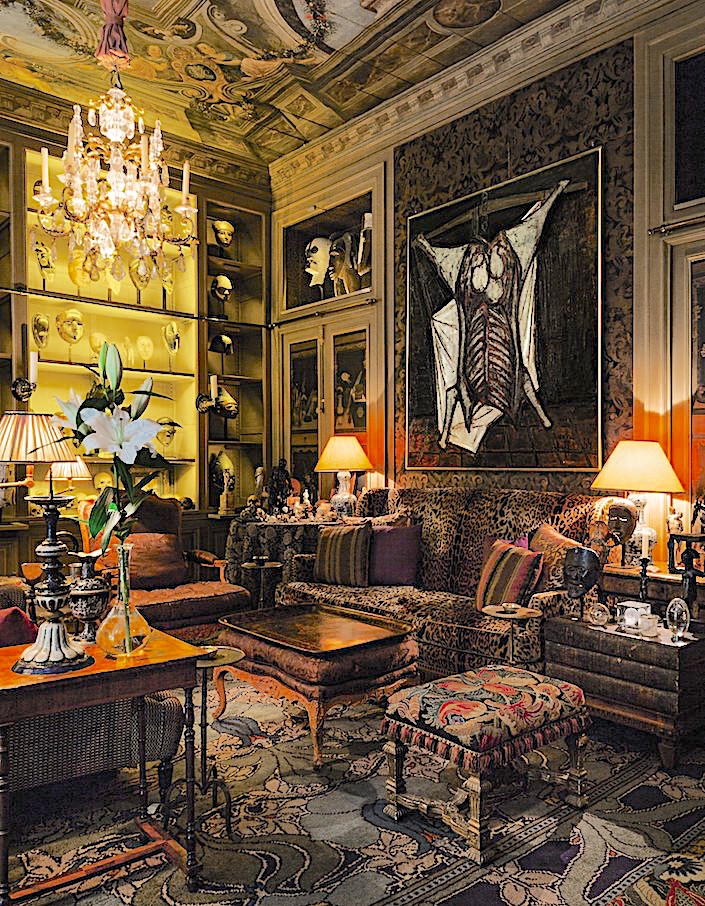 As Cox explains, "A passionate and voracious collector his entire life, Pierre Bergé had a unique, heartfelt and genuine relationship with the multitude of objects, books, and works of art with which he personally chose to surround himself.  Recalling both distant or familiar places, as well as souvenirs of moments or periods of his life, Pierre had the greatest pleasure in sharing them with those intimate friends that he considered his extended family.  Pierre continued to collect passionately and tirelessly until the very end of his life."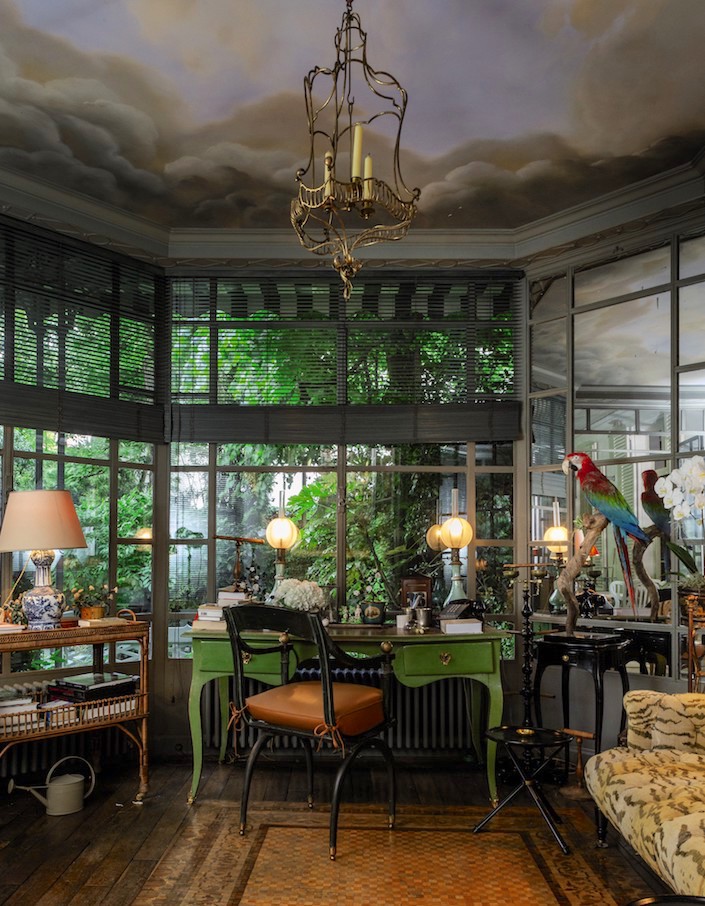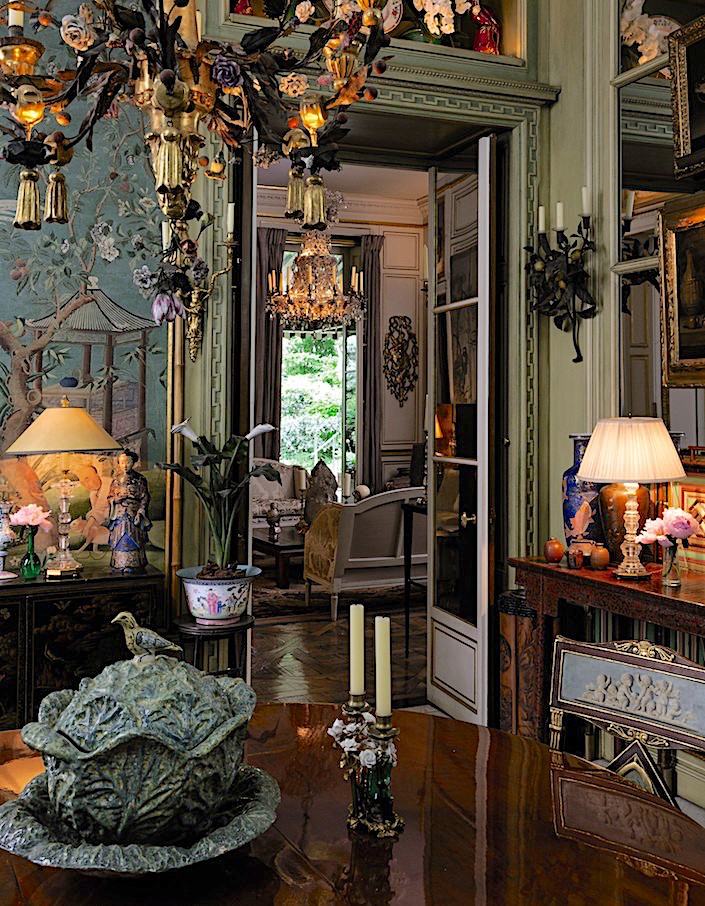 A highlight of the sale of the collection will be ten paintings by Expressionist artist Bernard Buffet, Bergé's partner who he left for Saint Laurent. Rising to fame in the post-war era only to plunge into obscurity, Buffet and his work have, in the last few years, experienced a new-found appreciation.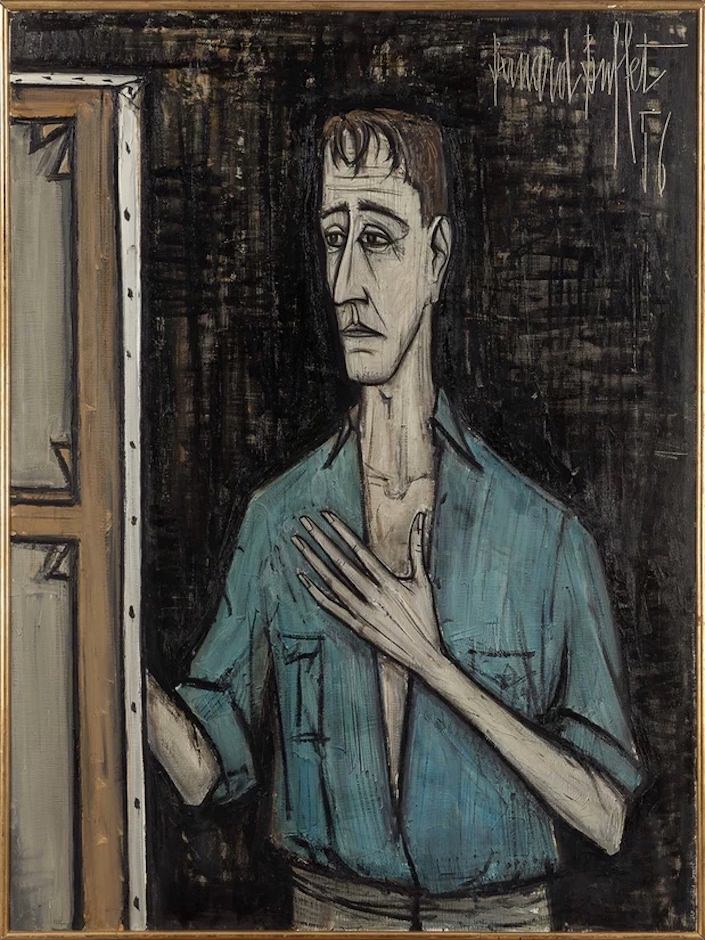 All Bergé's homes were designed with not only an exquisite eye but a keen sense of place and history. The Rue Bonaparte apartment (where Manet once lived) was decorated by François-Joseph Graff and Studio Peregalli – the dining room below.
all photos of Paris apartment: Sotheby's / Art Digital Studio
The 19th century villa in Normandy, below, known as the "Datcha," was decorated by Jacques Grange as an ode to the Ballets russes.
photo copyright Ivan Terestchenko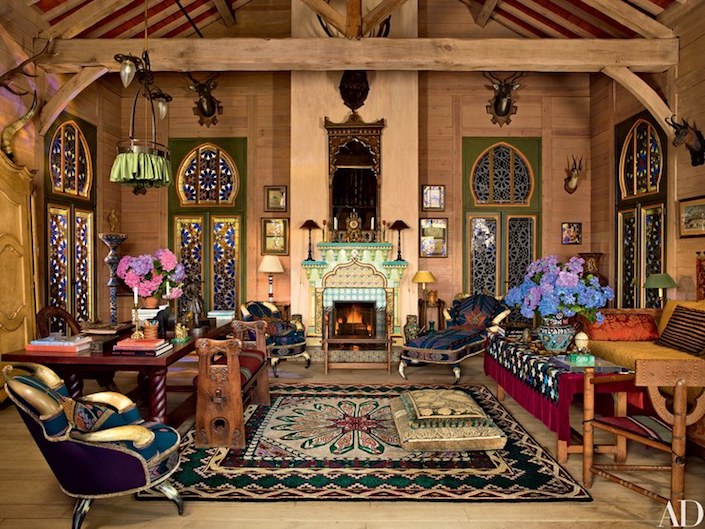 Spouse Madison Cox designed the gardens, below.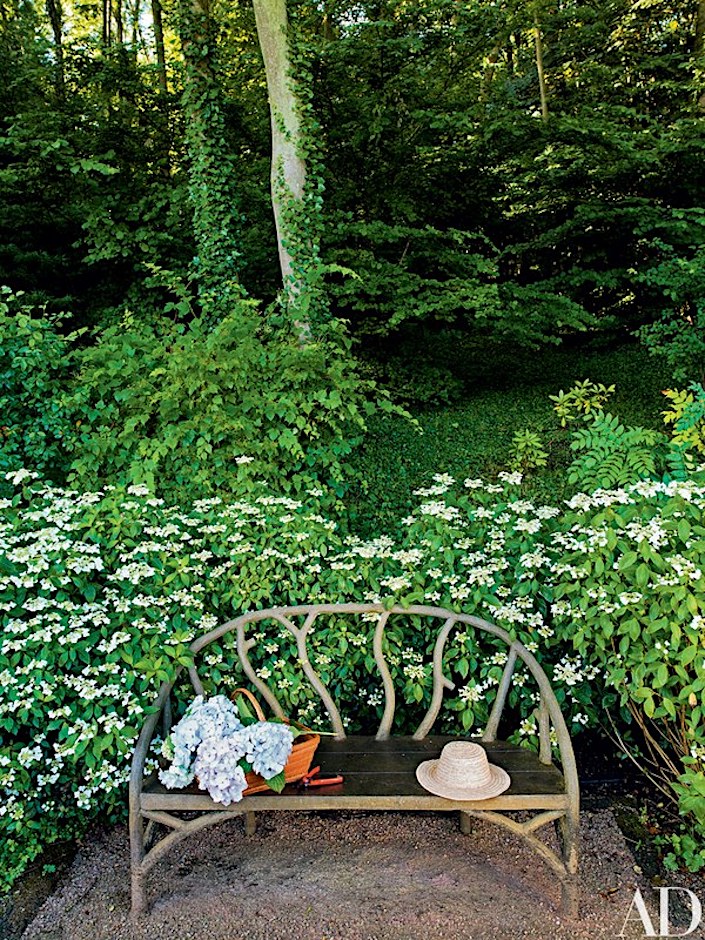 three photos above by photo Pascal Chevallier for AD
Grange also decorated the Mas Théo, Bergé's house in Provence (there are actually two houses – Théo and Vincent, named after Van Gogh and his brother, that comprise the estate) surrounded by beautiful provençcal gardens.
photo copyright Nicolas Matheus
And lastly, Villa Mabrouka, the exotic abode in Morocco. Also designed (twice – most recently last year) by Grange, the house, according to Sotheby's, "best best interweaves the respective origins of Pierre Bergé and Yves Saint Laurent: the one from Saint-Pierre-d'Oléron on the French Atlantic Coast, and the other from Oran in Algeria."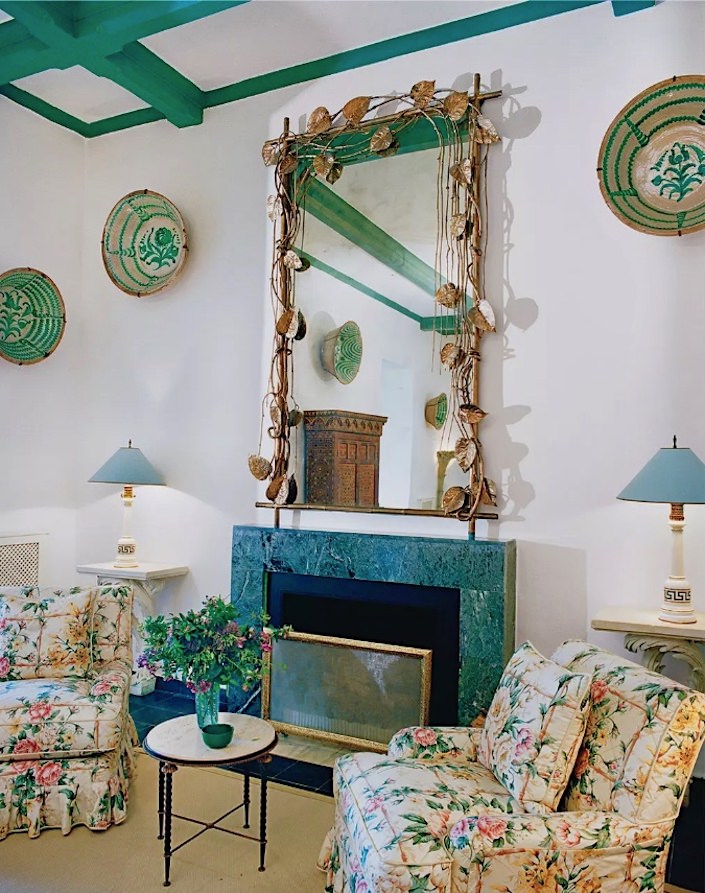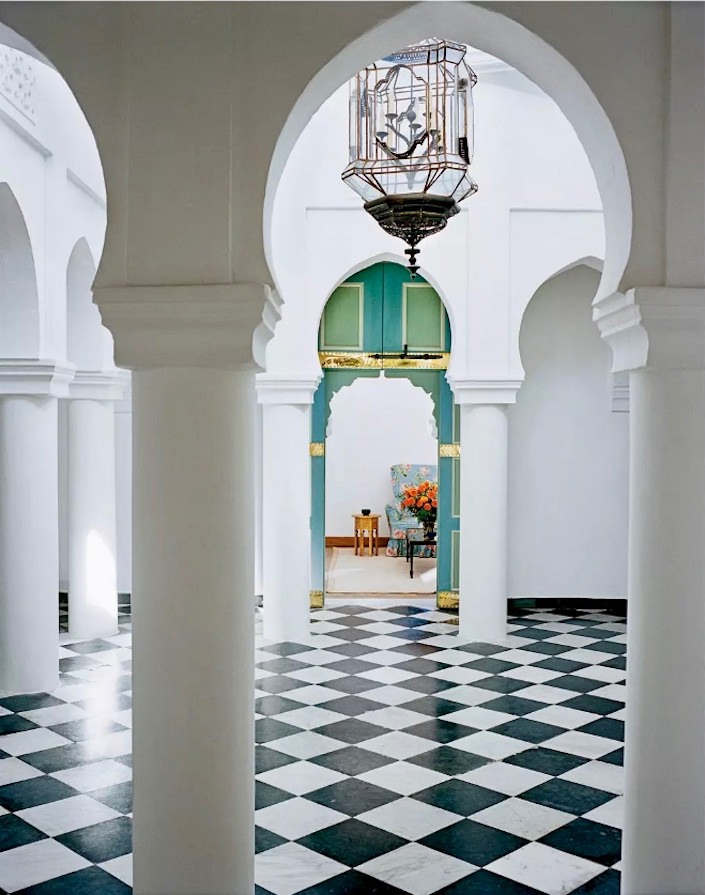 three photos above by Francois Halard for T Magazine
So stay tuned – more to come this fall!