When several of your chicest design friends all mention the same Paris shop as a must visit, it is duly noted. So although my recent trip was a short whirlwind visit, meeting with Doris Brynner at the Dior Home Boutique was a stop not to be missed. The Dior flagship store, at its legendary Avenue Montaigne address, is well known for its couture creations. But within this bastion of fashion, is a secret source for all things chic for the home.

Presiding over this space is the inimitable Doris Brynner, well known in all the right circles for her impeccable taste and discerning eye. And despite her celebrated status as, according to Former Culture Minister Frédéric Mitterrand, a "symbol of chic" (two years ago she was awarded the Ordre des Arts et des Lettres by the French Culture Ministry), she was a down-to-earth delight – welcoming and unpretentious.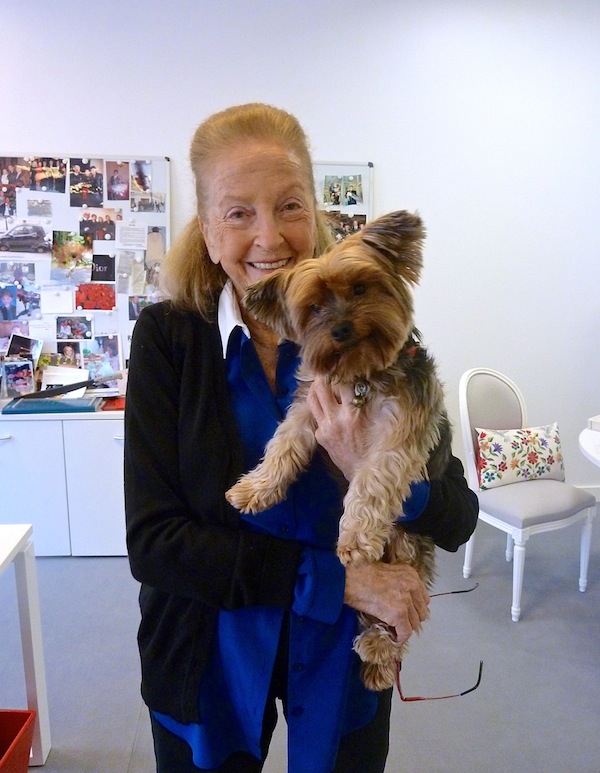 The second wife of actor Yul Brynner, Doris lived a glamorous life, cavorting among the fashionable set, often with best friend Audrey Hepburn (the godmother of her daughter), here at the 1968 Olympics in Grenoble.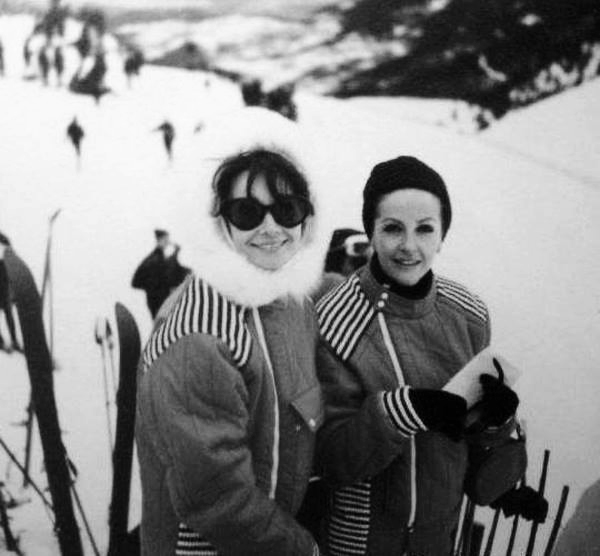 Living in Switzerland years later, post-marriage and financially challenged, she opened a small home accessories shop near her home in Morges (between Geneva and Lausanne). This led to another, the Veranda, in Gstaad. Decorated in cozy English style with country furniture it became THE meeting place for everyone après ski. The next shop in Geneva cemented her reputation as a source for unusual finds and a sophisticated global mix, so when long time friend Peter Marino called to say he had recommended her to Bernard Arnault as the only person capable of transforming the Dior home boutique, she moved to Paris. That was over 15 years ago.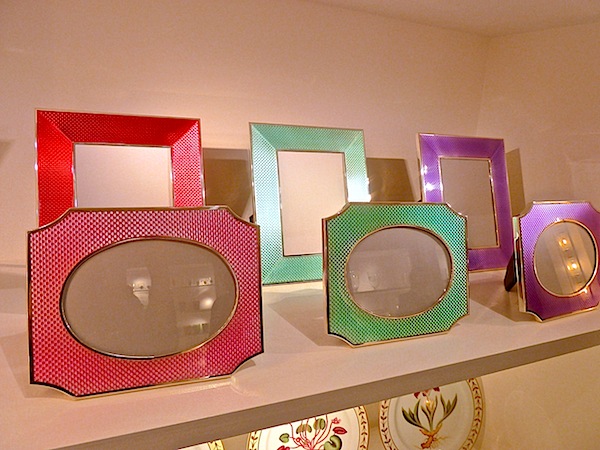 Brynner finds and commissions almost everything in the shop. From their signature enamel frames, available in a kaleidoscope range of colors and shapes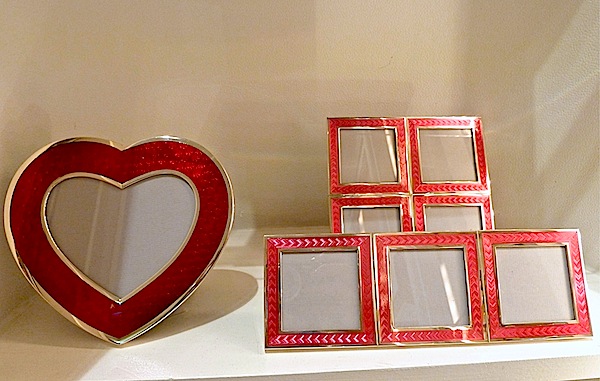 to an incredibly diverse selection of glassware. There is handblown Murano created for the shop,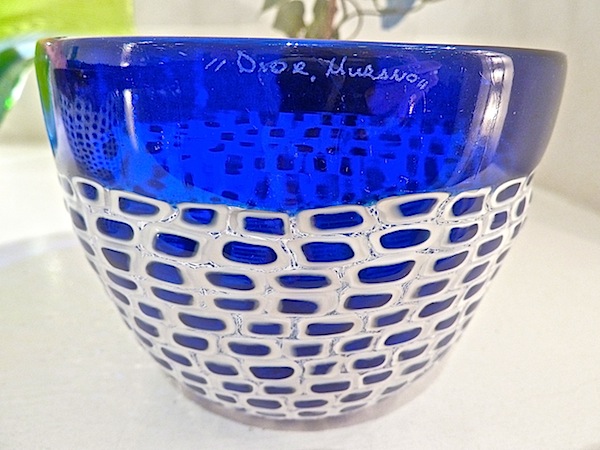 organic modern shapes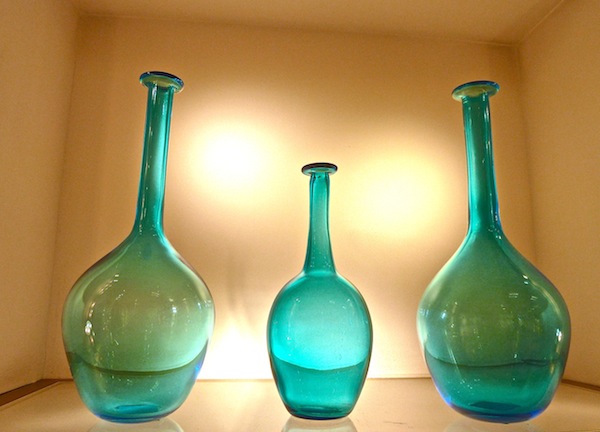 and charming hand painted one of a kind glasses.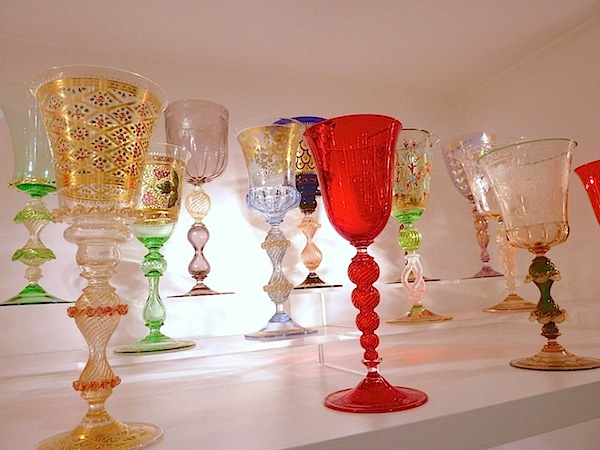 There are etched tumblers in graphic patterns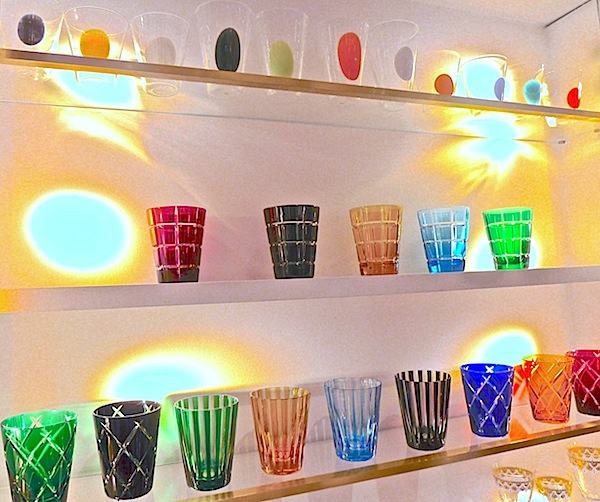 whimsical art glass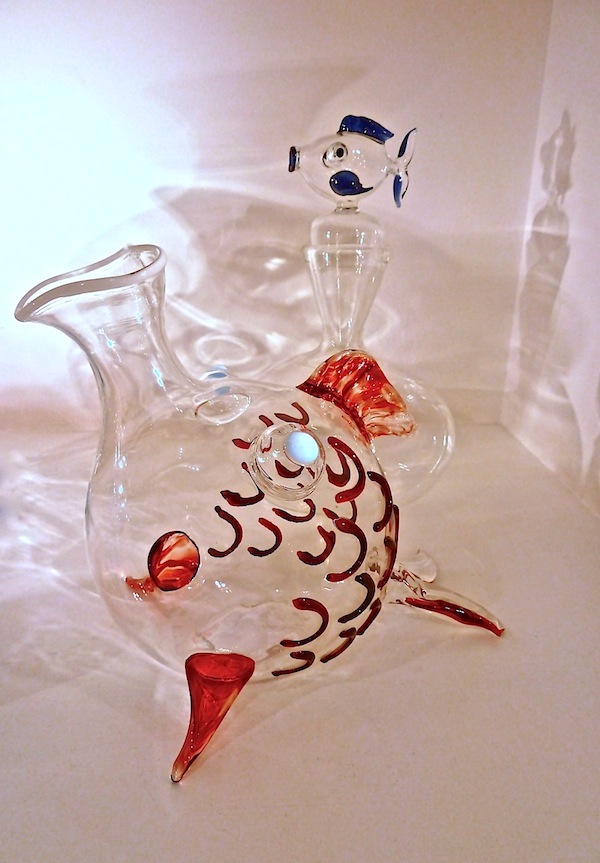 and fish in many iterations.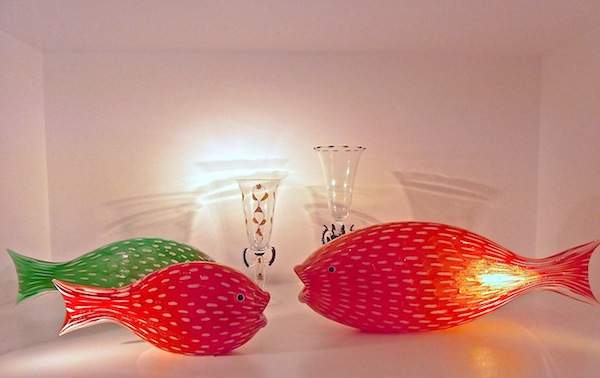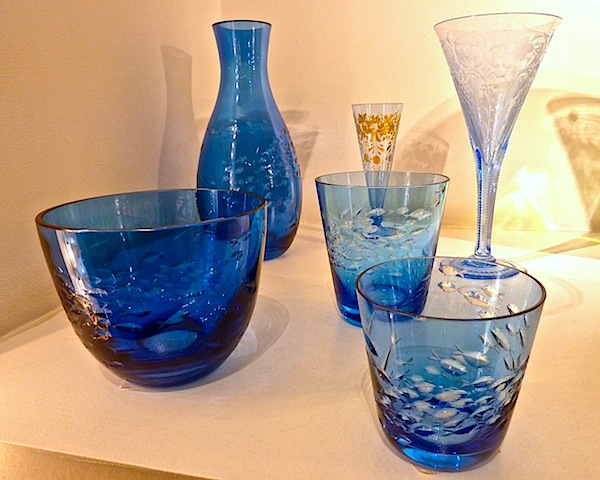 Dior's favorite flower was lily of the valley and Brynner has applied it in many forms. On pretty hand painted glasses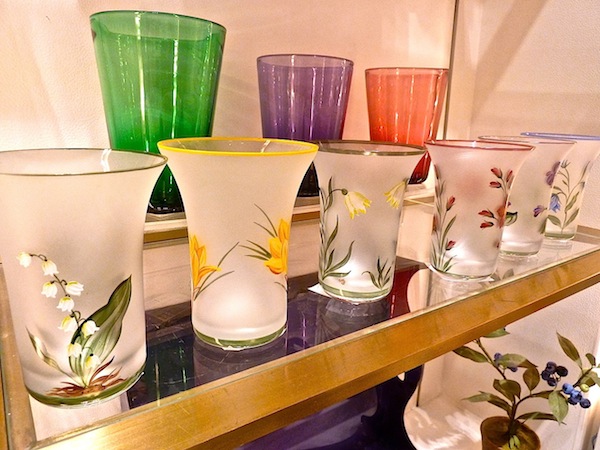 or this gift worthy set of plate, vase and cup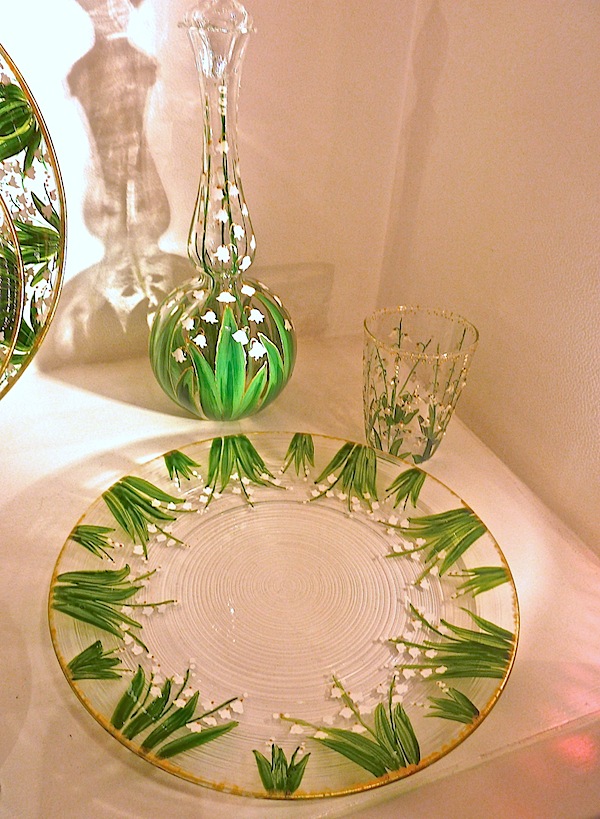 Their signature hand painted Limoges bears the flower as well. Brynner has long been a supporter of Vladimir Kanevsky's porcelain floral creations, so perfectly paired with the dinnerware and it was difficult to resist the appeal of the incredibly chic olive wood flatware.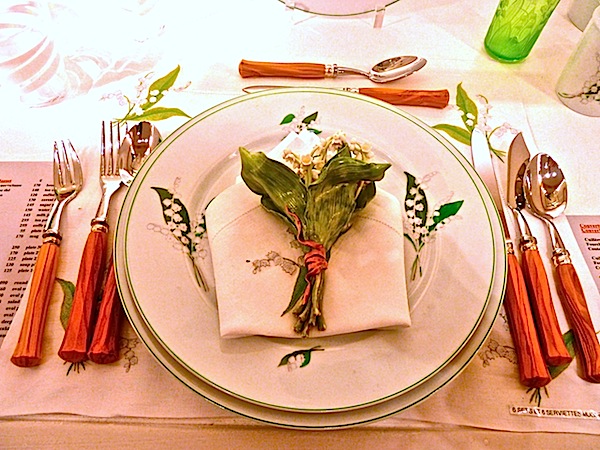 The tea set would be the most lovely way to enjoy breakfast on the terrace come spring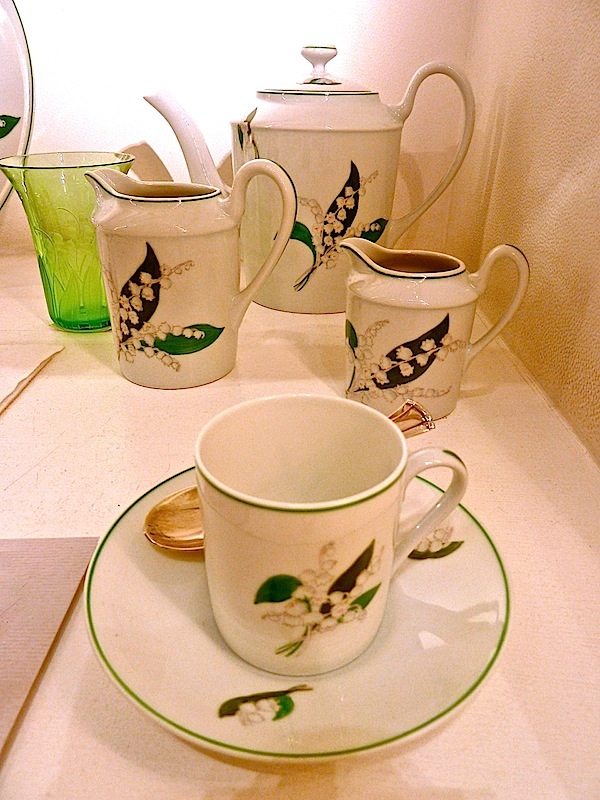 It's easy to see why stylish Parisians flock here to stock their shelves. So many tempting tabletop choices! Satisfy your craving for indigo with this pretty scalloped set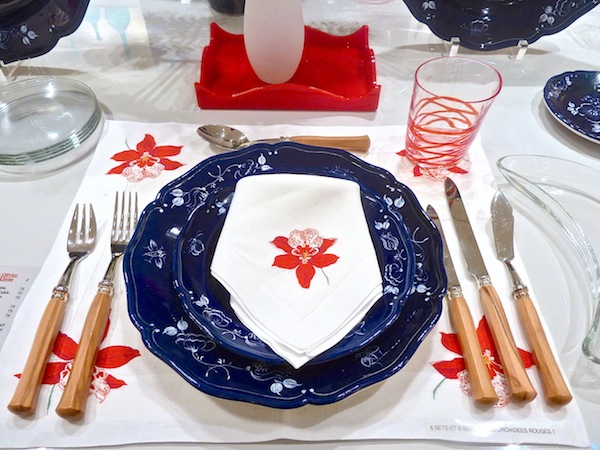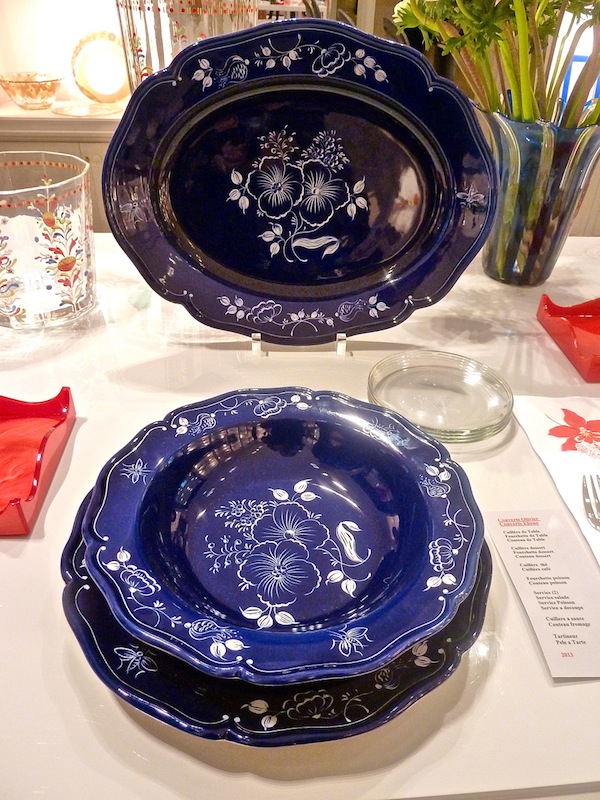 With inspiration from the garden appearing in both fashion and decor, this artisanal set handmade in Africa is a charmer,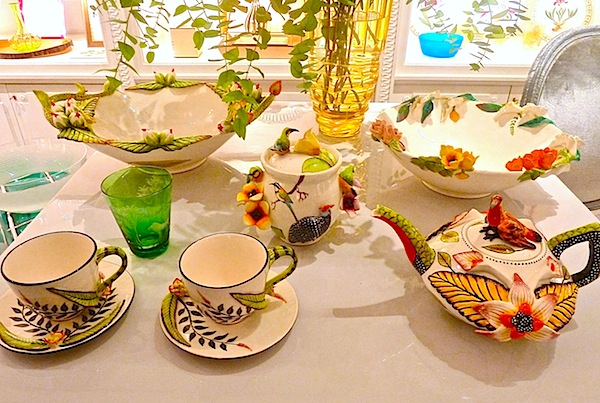 each piece individually signed by the artist.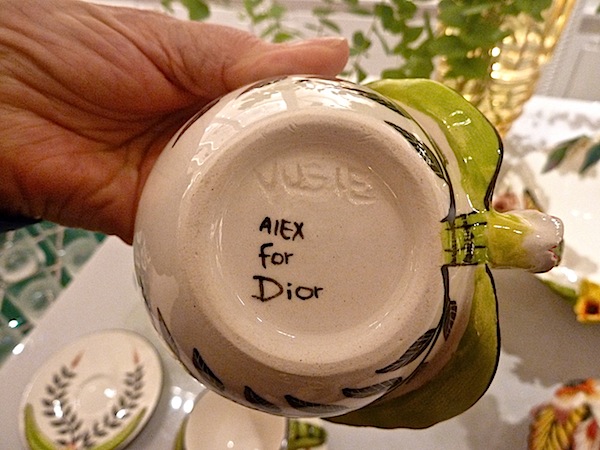 And the luminous gold edged colors of these designs are irresistible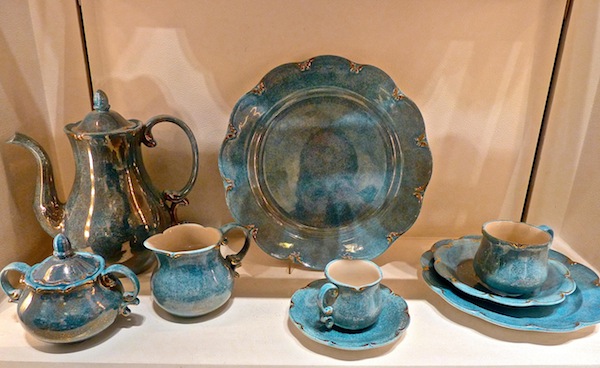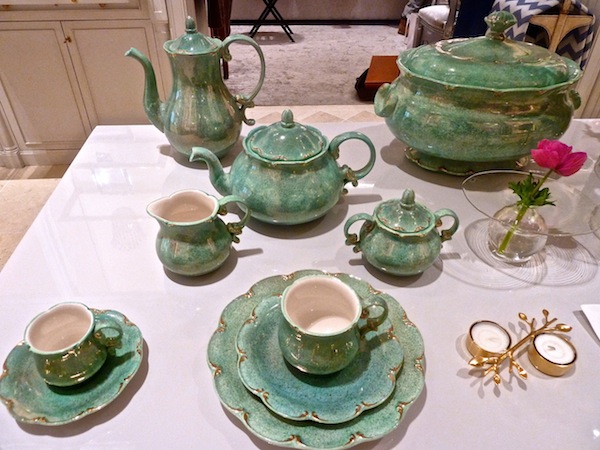 again graced with the realistic interpretations of Vladimir's creation.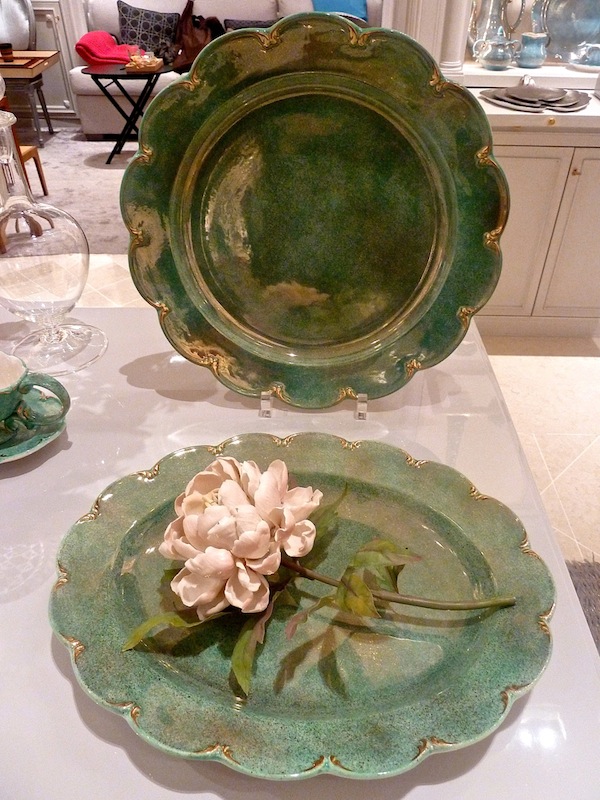 From the beginning, Brynner has been enchanted by the casual charm of wicker and always carries a selection of chalet chic baskets and practical serving pieces, paired with indestructible pyrex. It's this unaffected mix of the high and low, the exquisite with the practical that informs Brynner's distinctive mélange.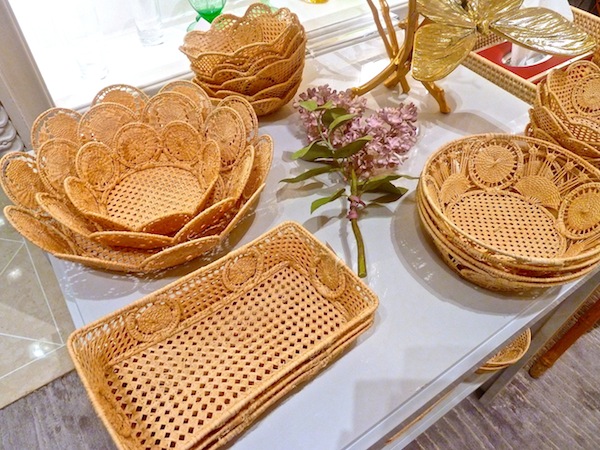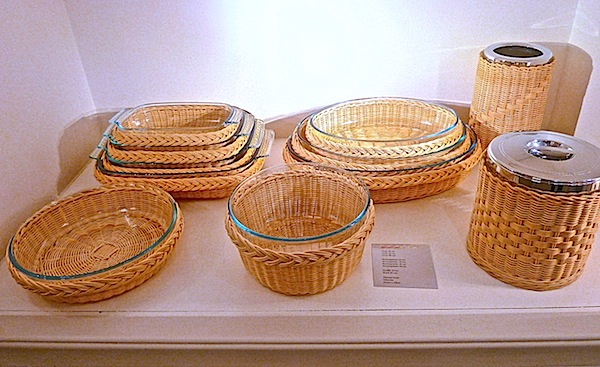 And that is why there was a steady stream of fashionable men and women shopping the boutique, stopping to say hello to Brynner, who knew them all by name. Regular customers, passing through Paris on their way elsewhere, clearly made time for a stop at the shop to pick up a gift or essential something for their home. Perhaps a signature candle, colorful tray,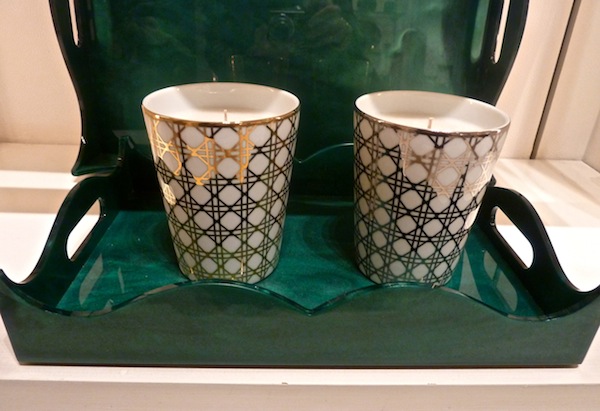 hand carved frame,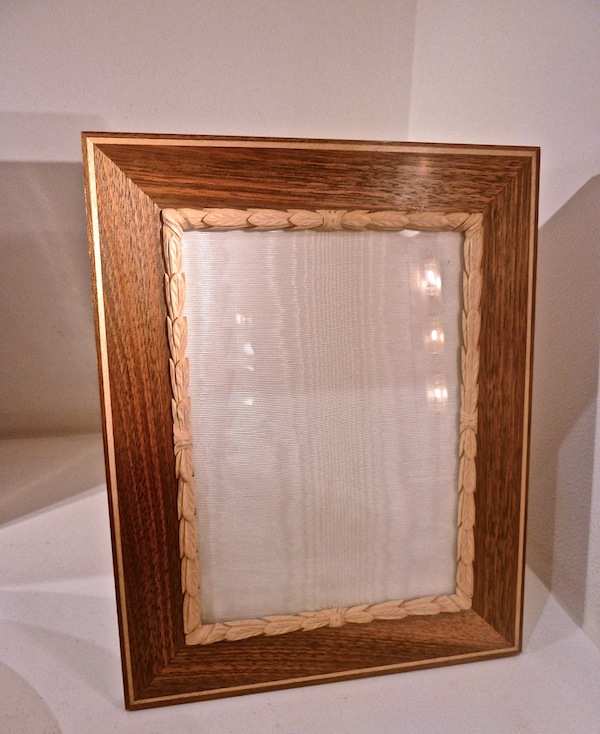 or popular enamel tumbler, available in a rainbow of choices.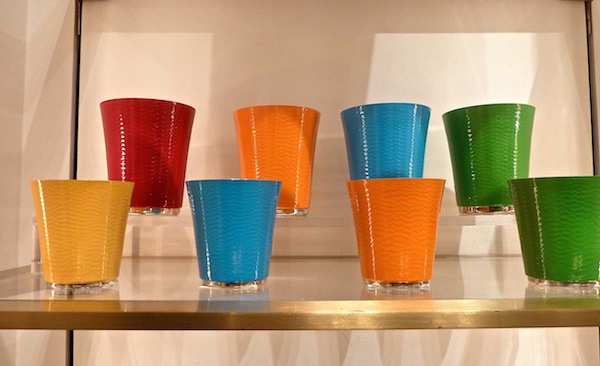 It's no wonder that people come from around the world to shop at the Dior Home store. And any of these items are a phone call away – Brynner assured me they regularly ship packages around the globe to customers addicted to her distinctive style and special finds. No trip to Paris will now be complete for me without stopping in to see what Brynner has found.  A special thank you to Alex Papachristidis for facilitating the introduction to Doris  – perhaps next time, we'll have to visit together!
Dior, 30 avenue Montaigne, 75008 Paris (+33 1 4073 7373)