With an international following and commissions around the world, Nina Campbell is one of the industry's most well known and respected designers. Since her first job at nineteen with John Fowler of Colefax and Fowler, Nina has expressed her love of color and layered looks in her sophisticated and stylish interiors. Yet her work is as youthful as it is timeless, constantly evolving with fresh new ideas. And while you may know Nina's work and products, what you may not be familiar with is her fabulous wit and sense of humor. Bat an eye and you miss a pithy quip. Her energetic, insightful and amusing banter is both entertaining and enlightening. Susanna and were simply delighted to spend the day with Nina in Litchfield County, Connecticut. Join us as we shop for the holidays at Nina's favorite annual church fair and the charming stores in New Preston, Connecticut.
Nina's fabric and wallpaper collections for Osborne & Little are long time favorites and now, with ever expanding product categories, her website offers a full range of lifestyle offerings. From furniture and lighting to china and glassware to accessories and gifts, Nina is a one stop shopping source. And yet she has also found the time to recently publish her fourth volume, Nina Campbell Interiors, in which she walks readers through a wide variety of beautiful residential projects.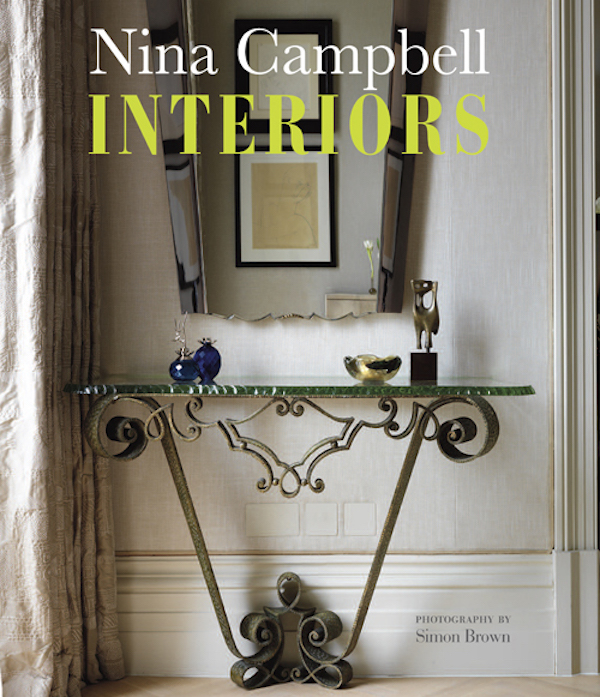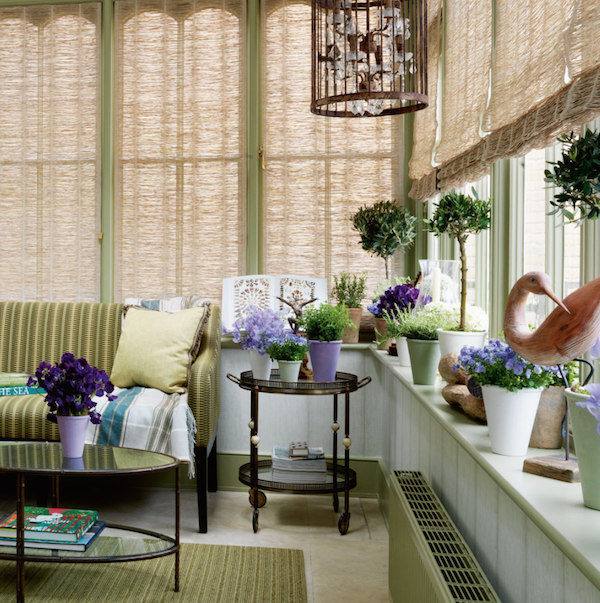 photos by Simon Brown
Shopping with Nina is like having a new set of glasses – you see everything a bit more clearly. Her educated eye is always enthusiastically spotting new visual opportunities.  And New Preston is the perfect venue where, in the length of approximately a city block, one beautifully merchandised shop after another presents their unique wares. Whether the exquisite natural offerings from Pergola

the eclectic "emporium of home goods, antiques and curiosities" at Privet House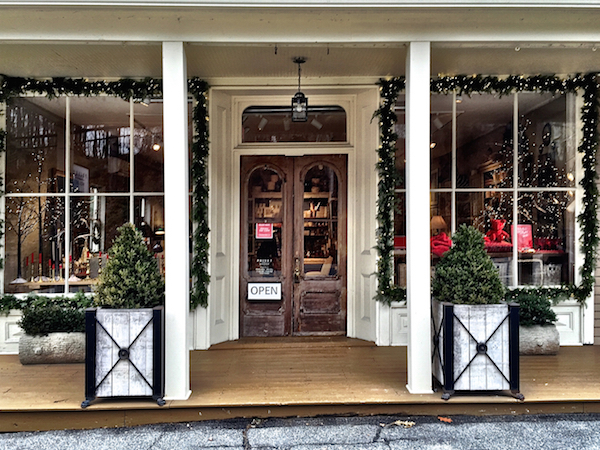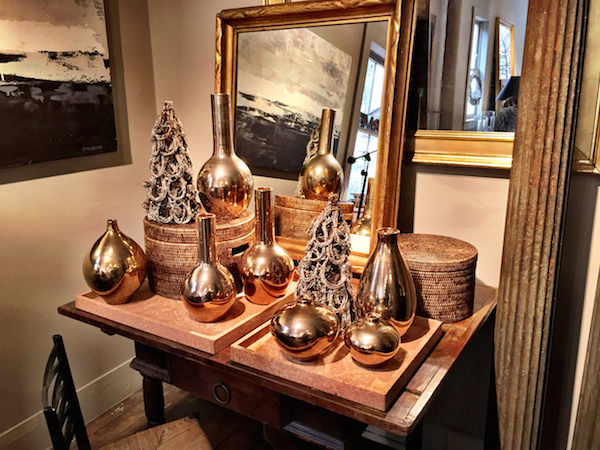 the home and fashion lifestyle favorites at J Seitz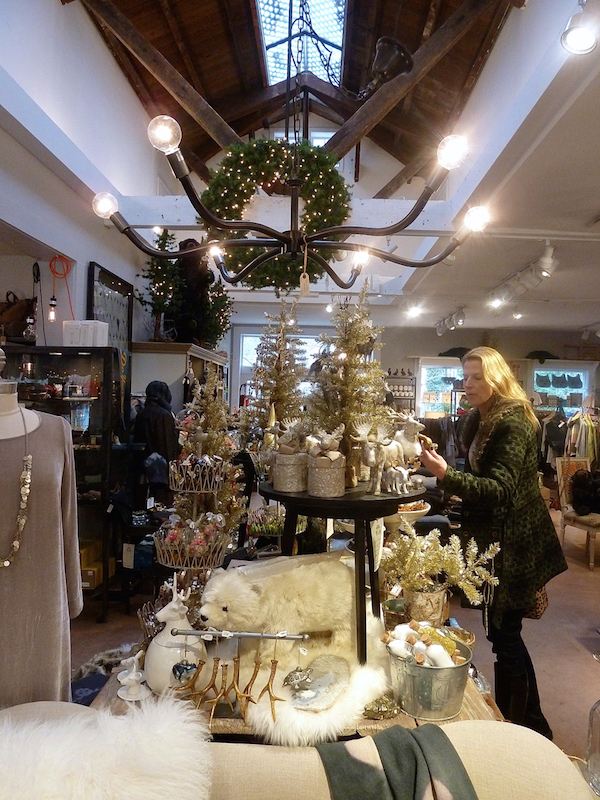 the charming culinary inspired offerings at Kitchen Goods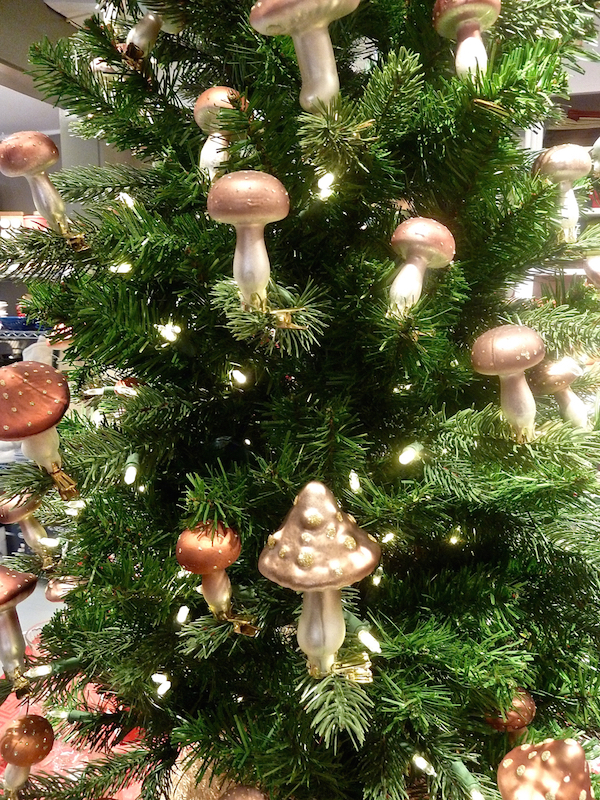 stationery, wrapping and gift items at DK Schulman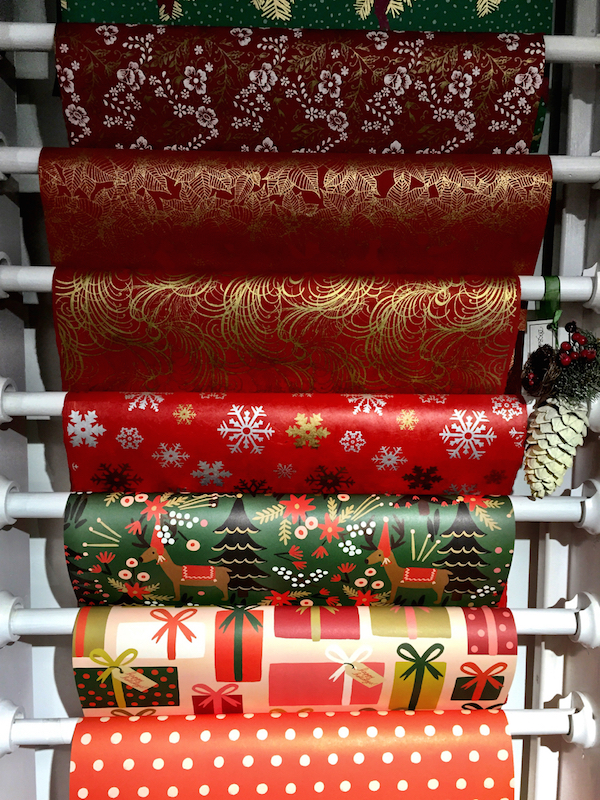 the endless temptations at Sweets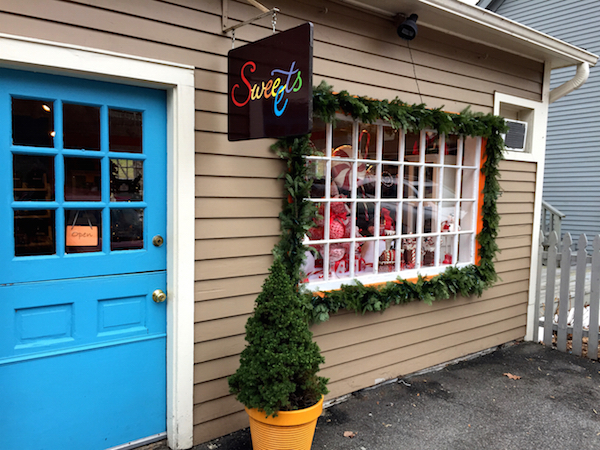 or the all white antique Swedish chic at Dawn Hill Antiques,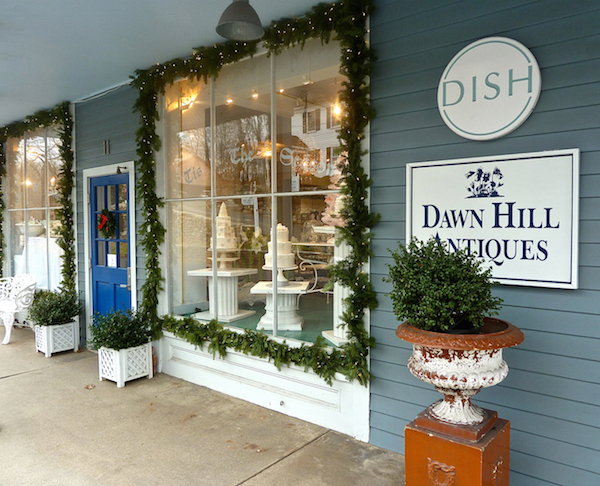 you can cover everyone on your list. And what a treat to shop small with personalized attention at a place where everyone knows your name. So thank you Nina – what a special treat – we hope you'll come again next year!