Tomorrow marks the opening of the 2018 Kips Bay Decorator Show House. Now in its 46th year, the annual event benefits the Kips Bay Boys & Girls Club, a wonderful organization which provides after school and enrichment programs for New York City children. This year, the show house is an inspiring mix of 22 returning and new designers.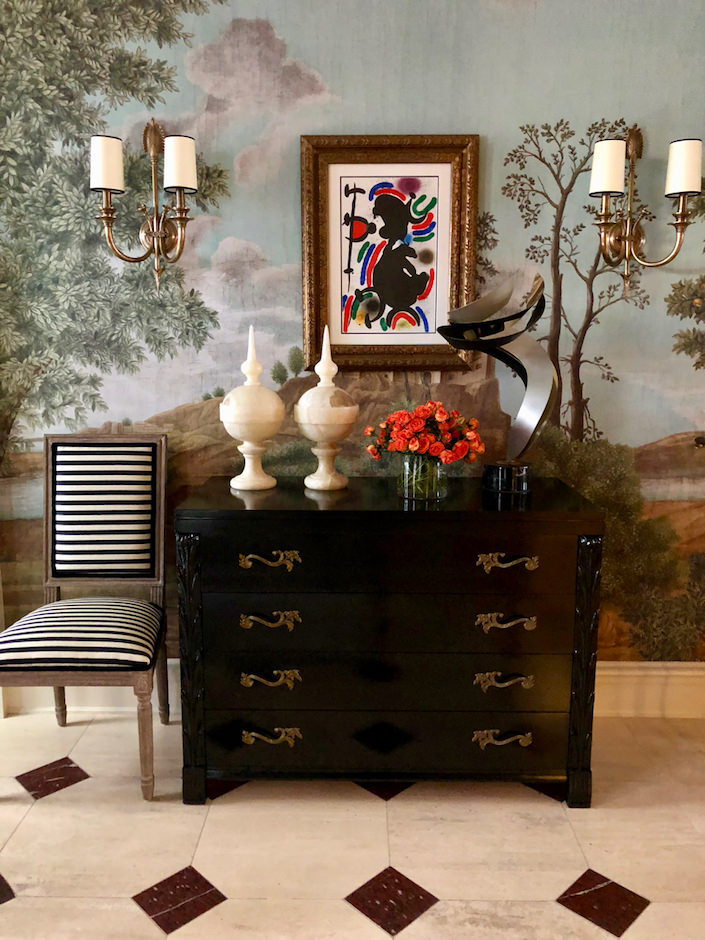 Michael Herold's stylish foyer is a transportive welcome, anchored by a lush Iksel wallcovering played against a crisp black and white Schumacher stripe to keep it fresh.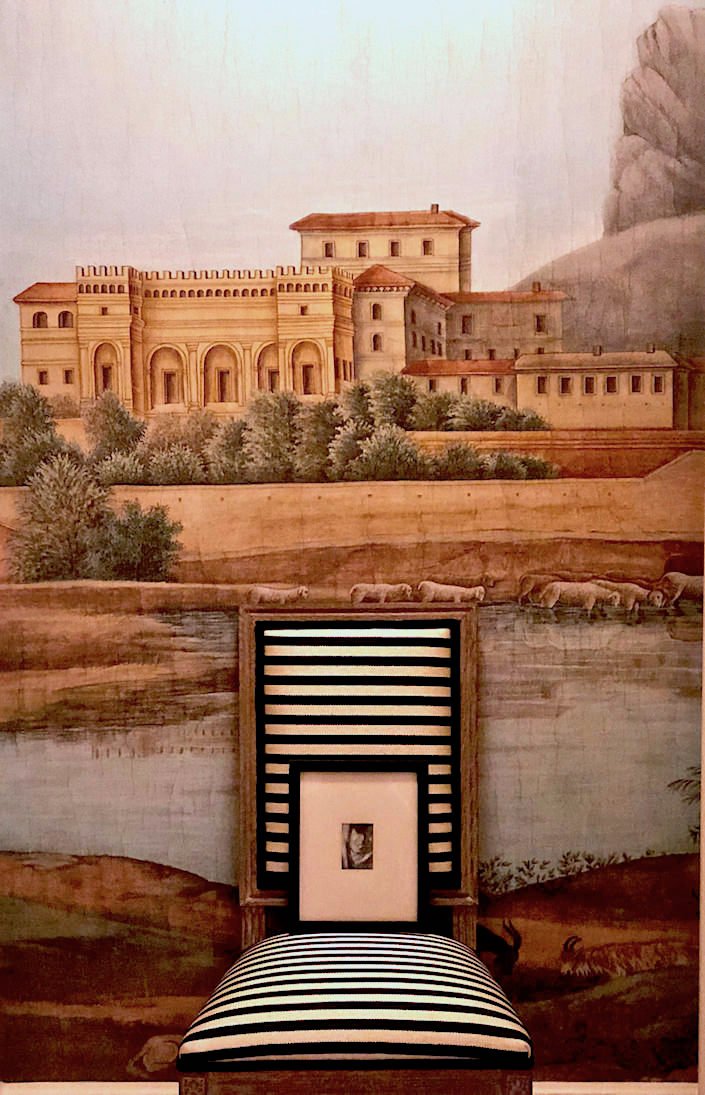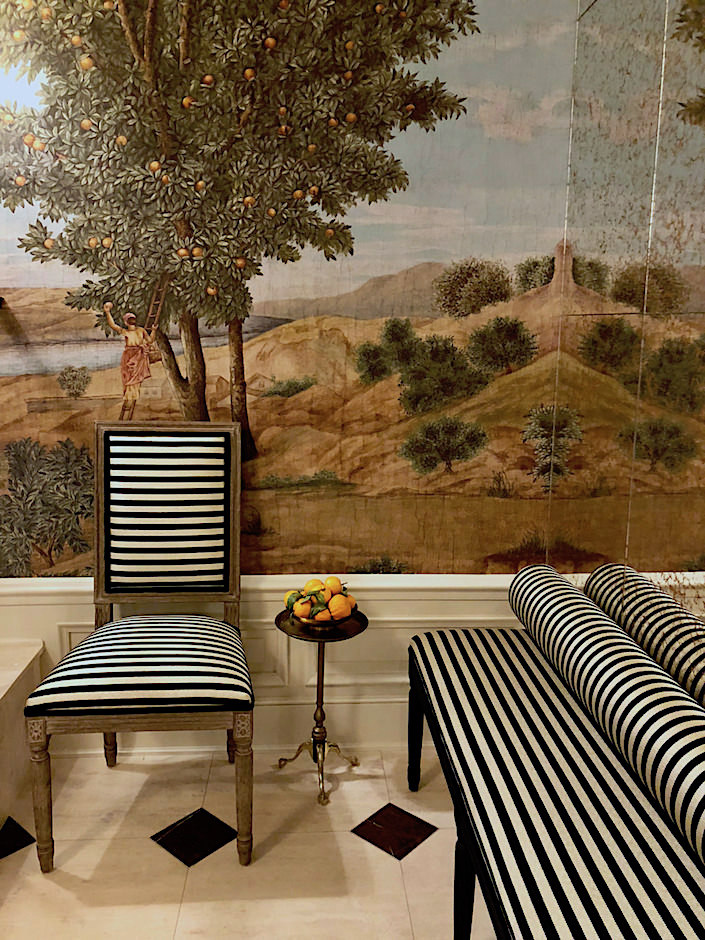 It was the perfect segue into Dan Fink's handsome stair hall space. With the beautiful wrought iron balustrade as inspiration, he worked with Gracie on a graphic wall treatment that walks the line between classic and modern.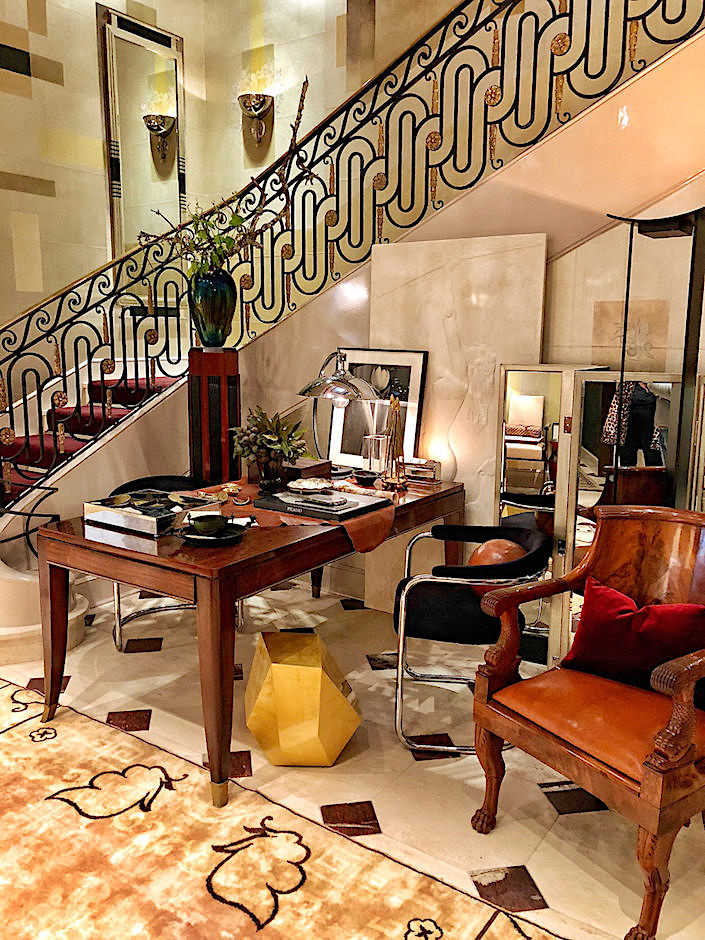 A desk with an enviable assortment of accessories gives purpose to the space.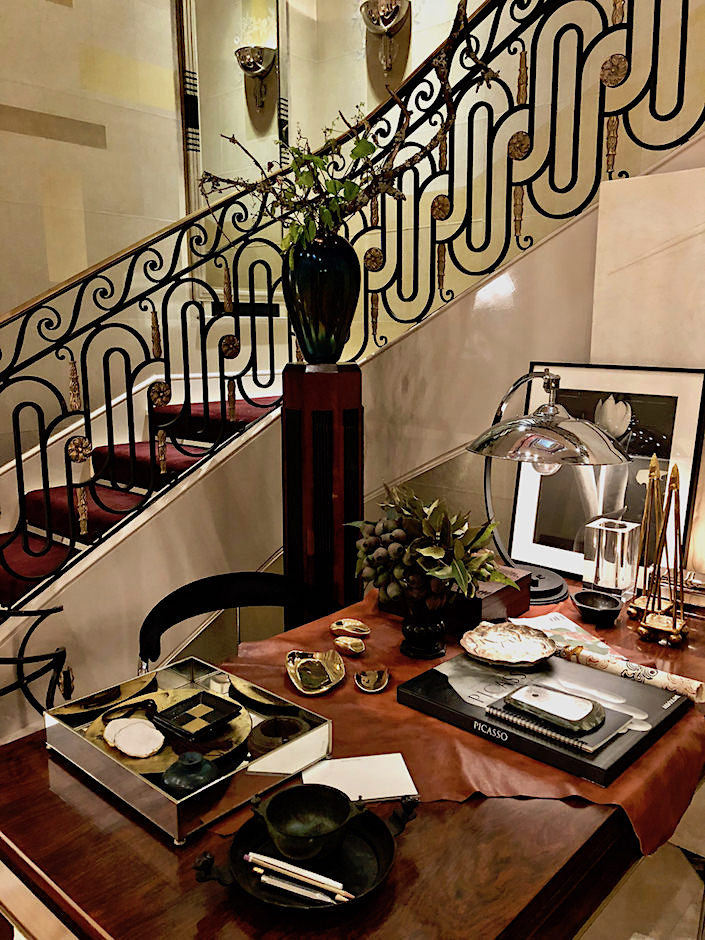 Inspired by Mario Buatta's masterful 1980 Kips Bay room and other iconic deep red rooms of the era, David Netto created "Cherry Bitters," a modern nod with his chic kitchen sitting room.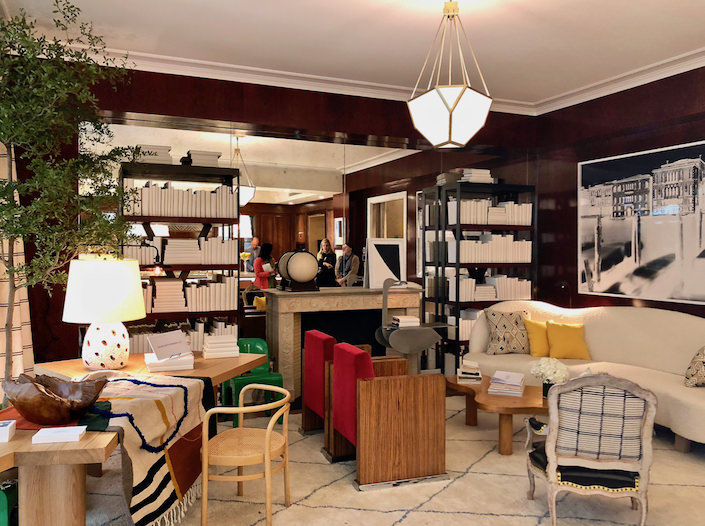 With the sinuous shapes of the sofa and table playing off the strict geometry of the blocky red and wood chairs, there is a dynamic yet playful tension that ties it stylishly together.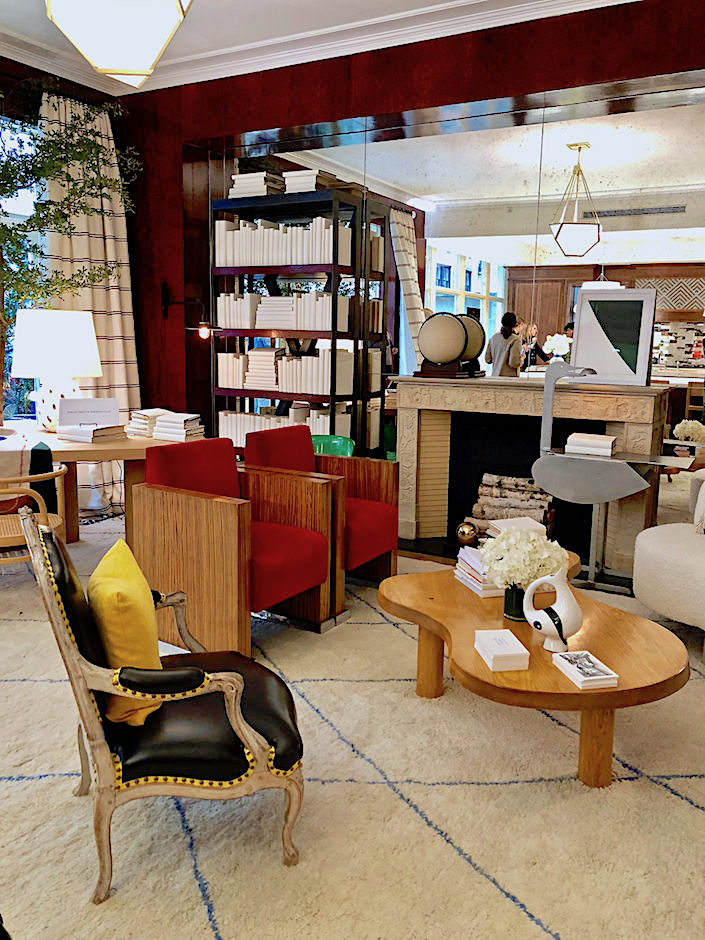 Pair that with thoughtful art, anonymous white wrapped books and pops of yellow, and you have a room that successfully looks back to move forward.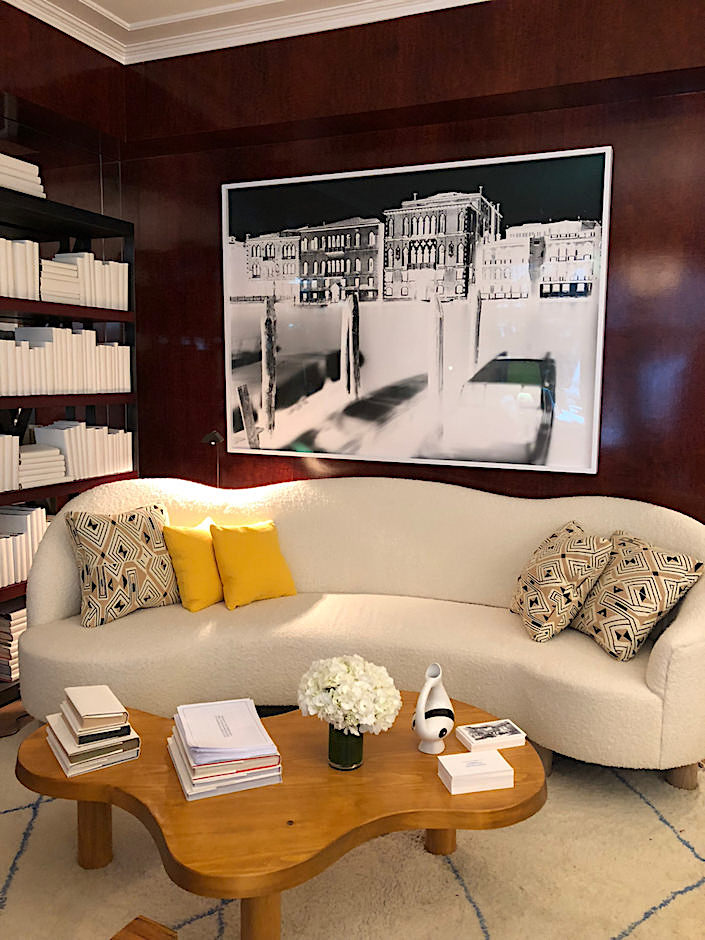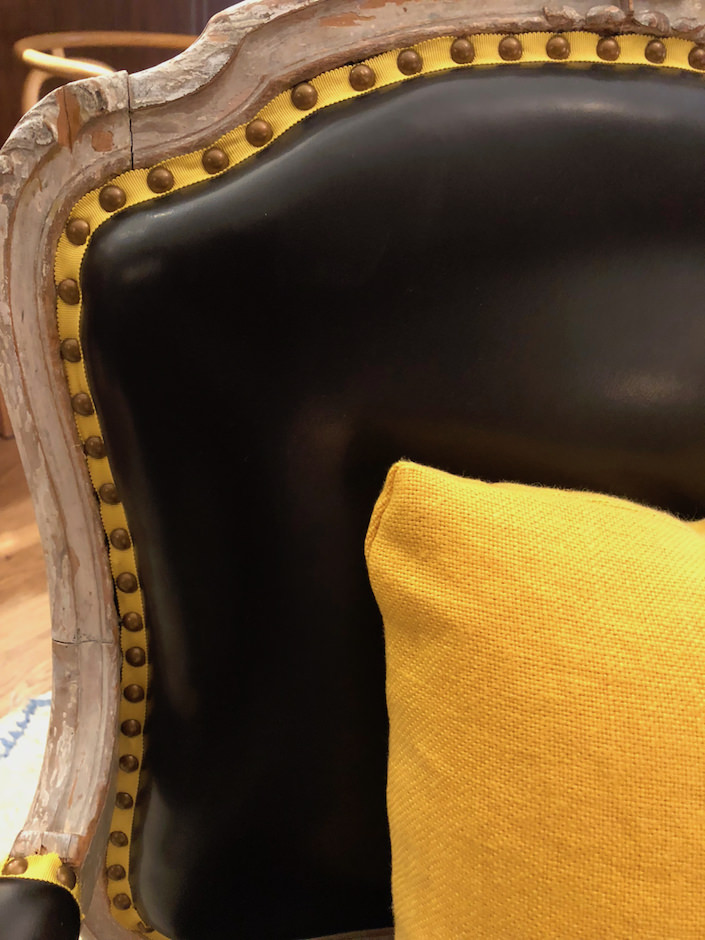 Behind the kitchen, where a pantry might normally be, Stefan Steil designed a small yet elegant space for his firm, Steilish Interiors & Architecture (so clever).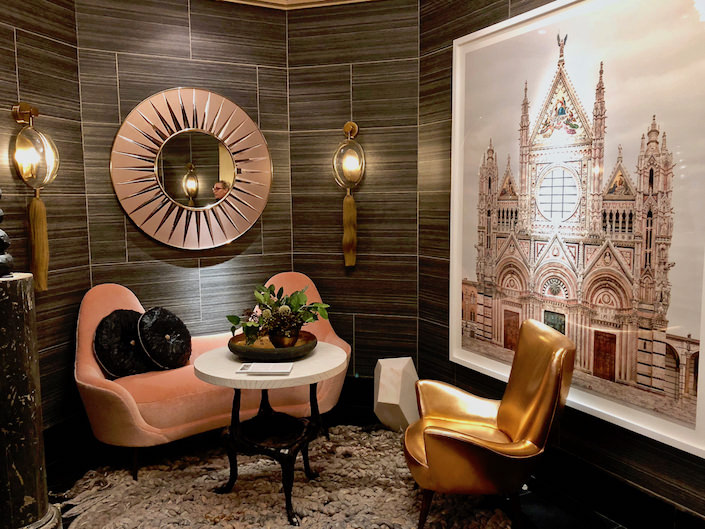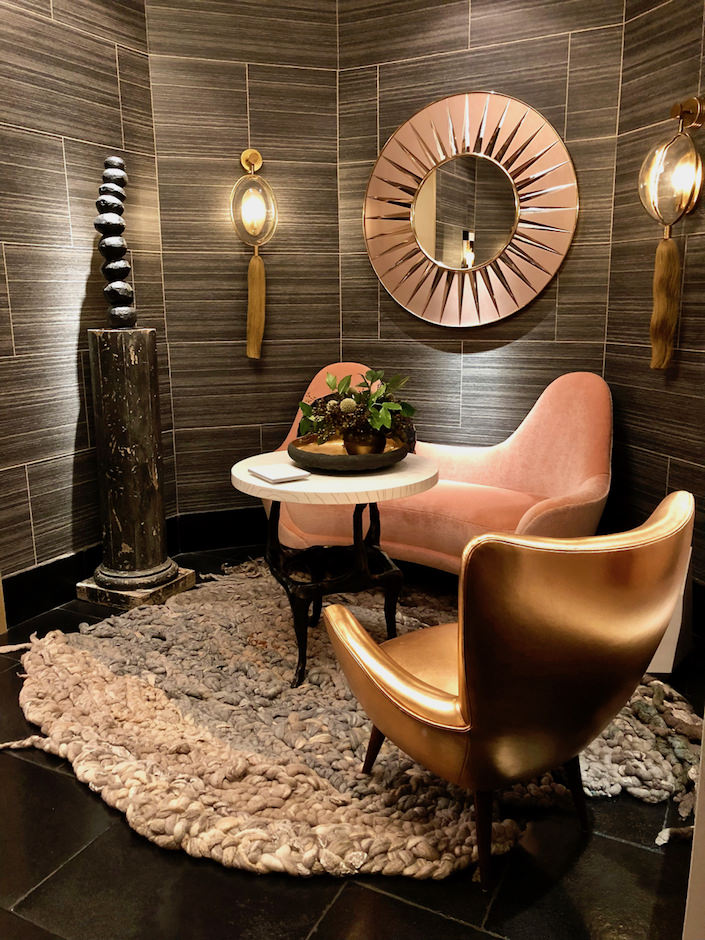 Inspired by the film Room with a View, it evokes a love of nature with a space that functions as a resting spot between indoors and outside.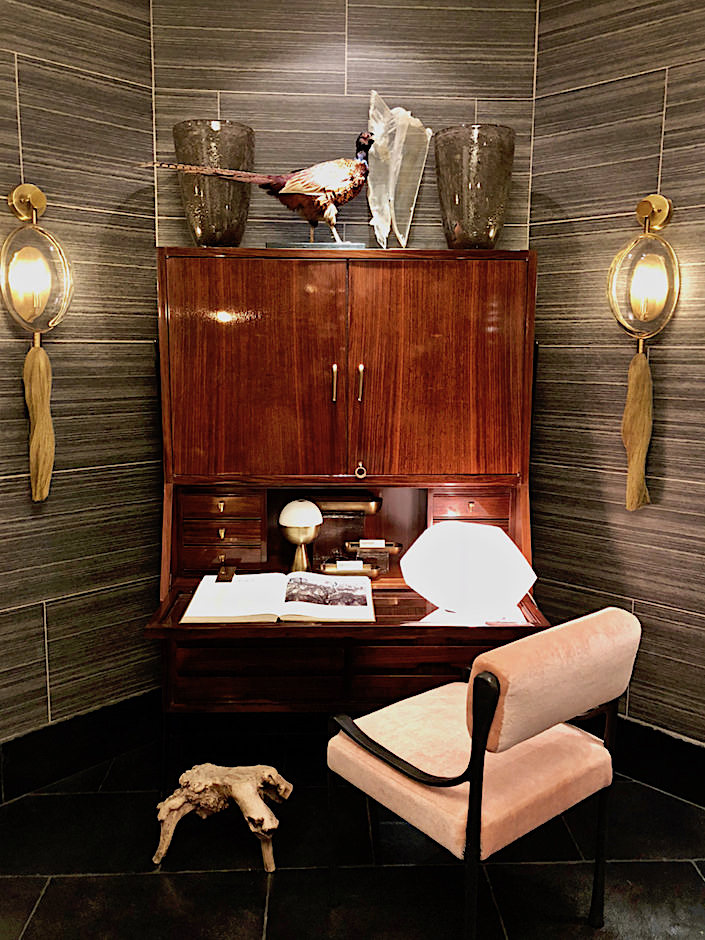 Stefan hand tore the wallpaper and reassembled to resemble stone blocks.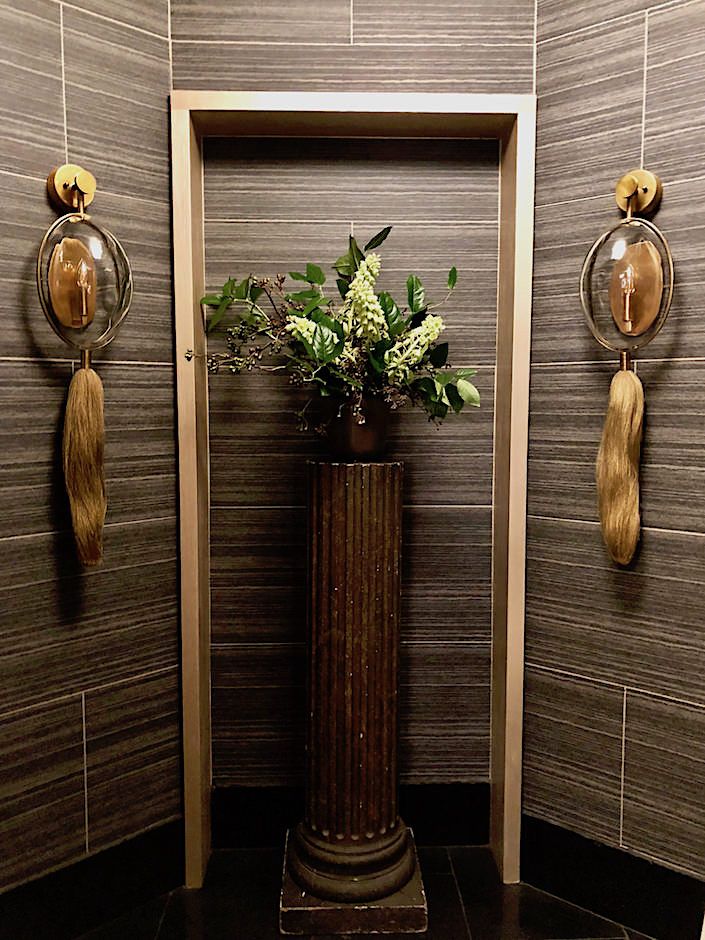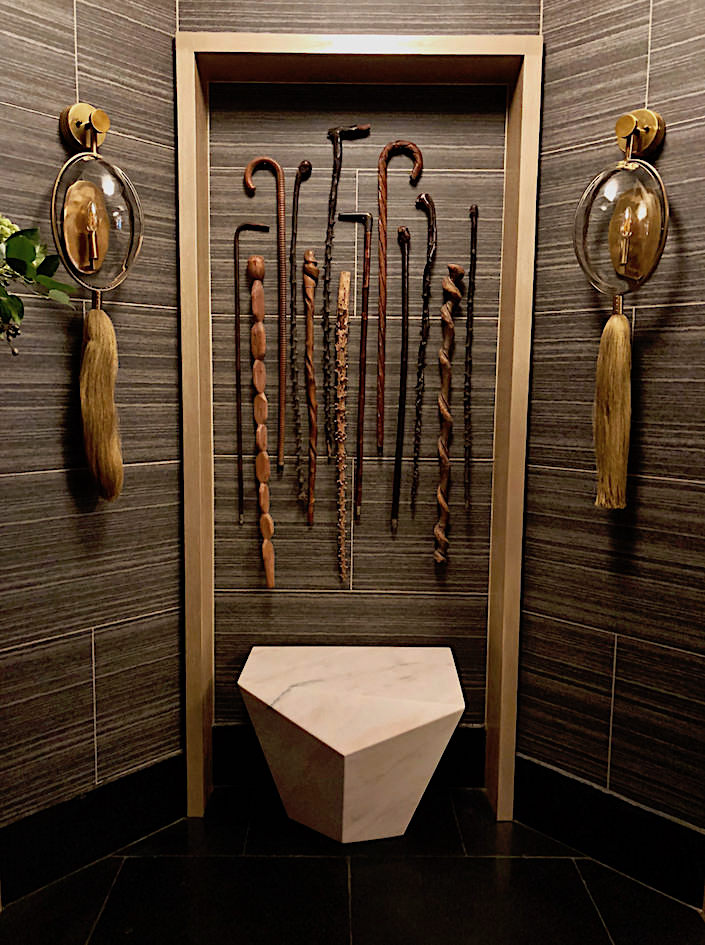 Before we move to some of the rooms on the second floor, we go downstairs to Juan Montoya's The Moonlight Room, which he envisioned as "a space driven by cosmic forces united with elements from different eras throughout time."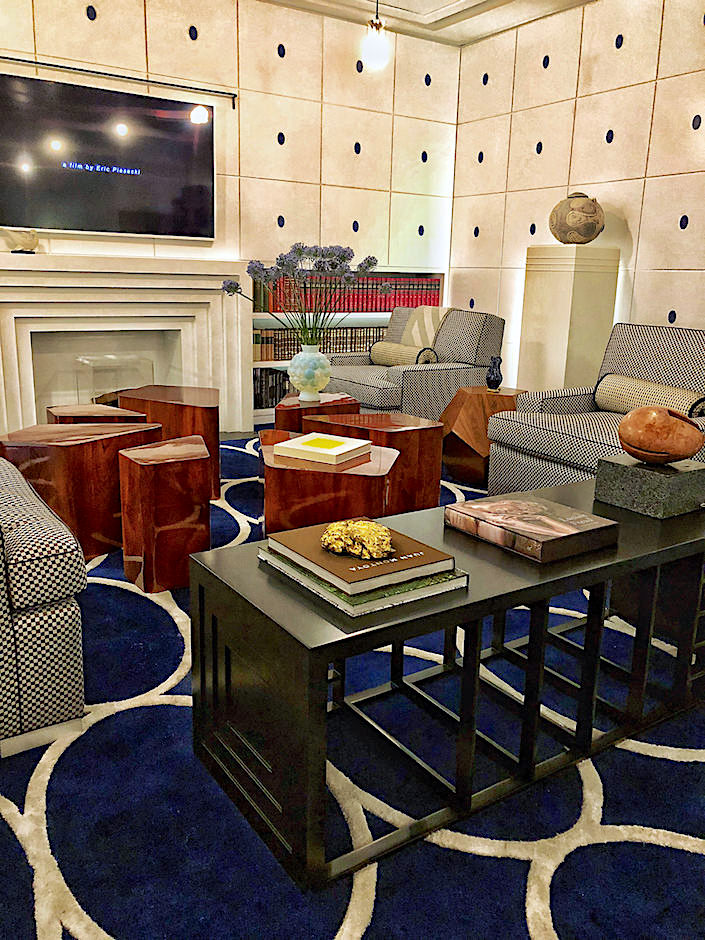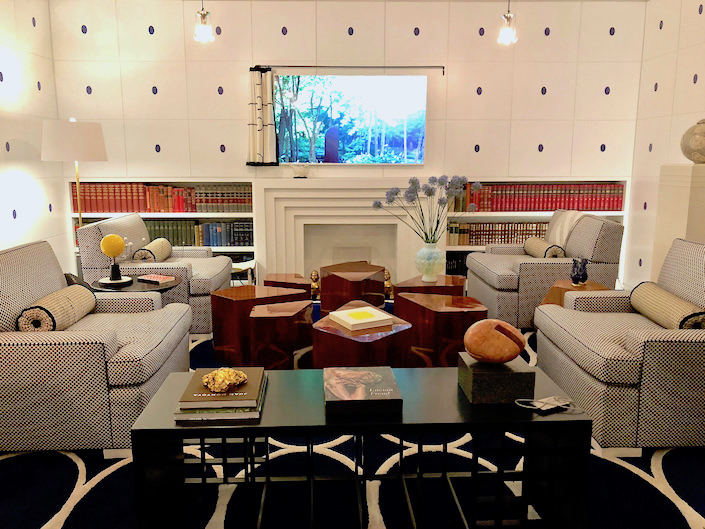 With the shape of the moon reflected in the rug and on the walls, the geometry and spirit of the celestial sky is also echoed in other pieces throughout the room.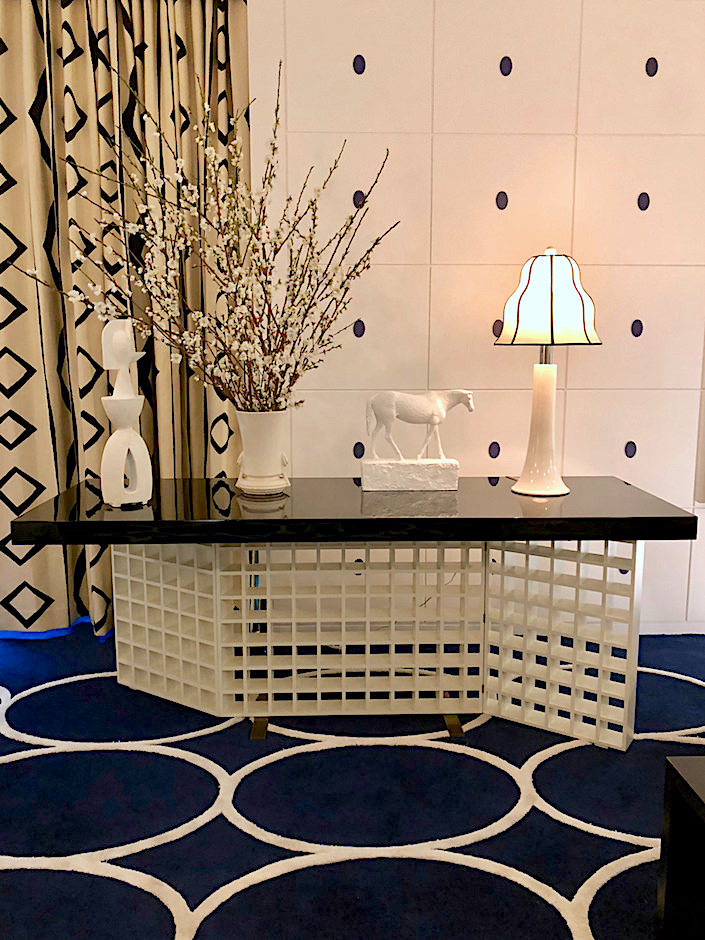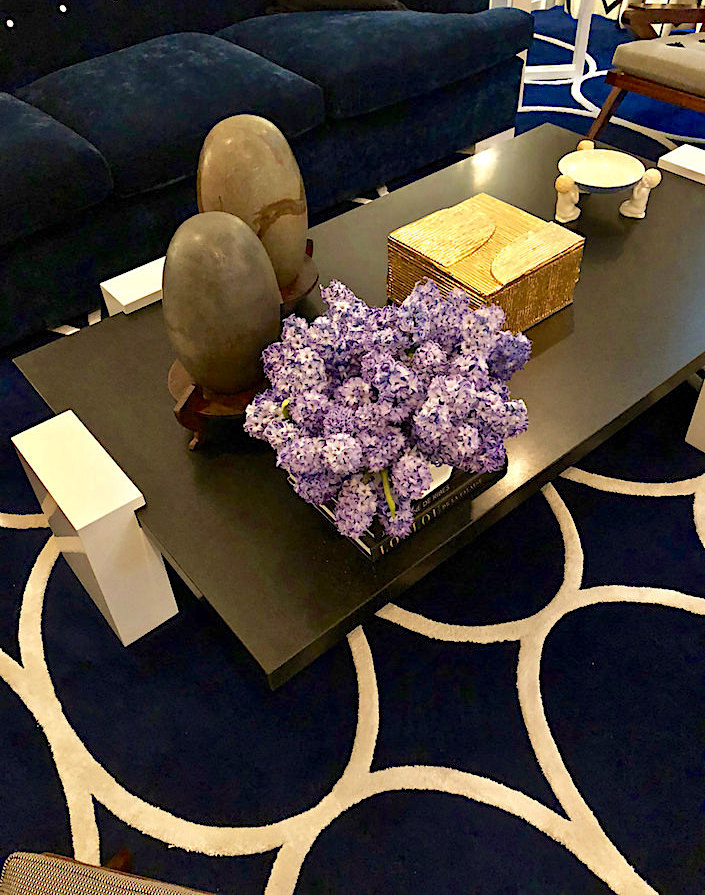 Juan is known for effortlessly incorporating sculpture and artisanal elements in his spaces and here everything was carefully chosen to enhance his homage to life's inevitable orbit – in the main room, the adjoining dining area and outside on the terrace.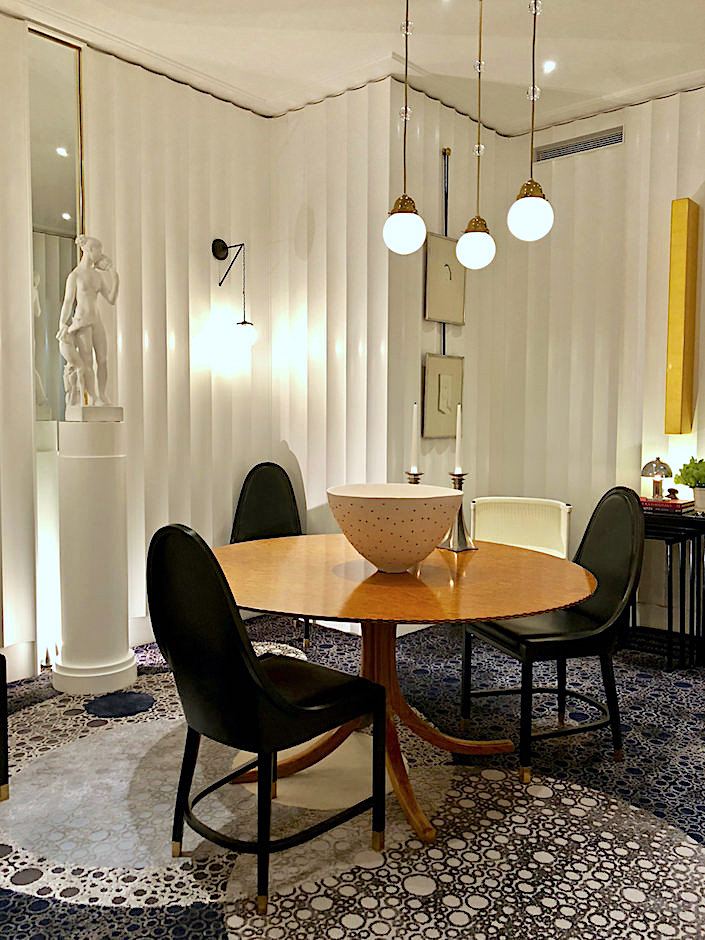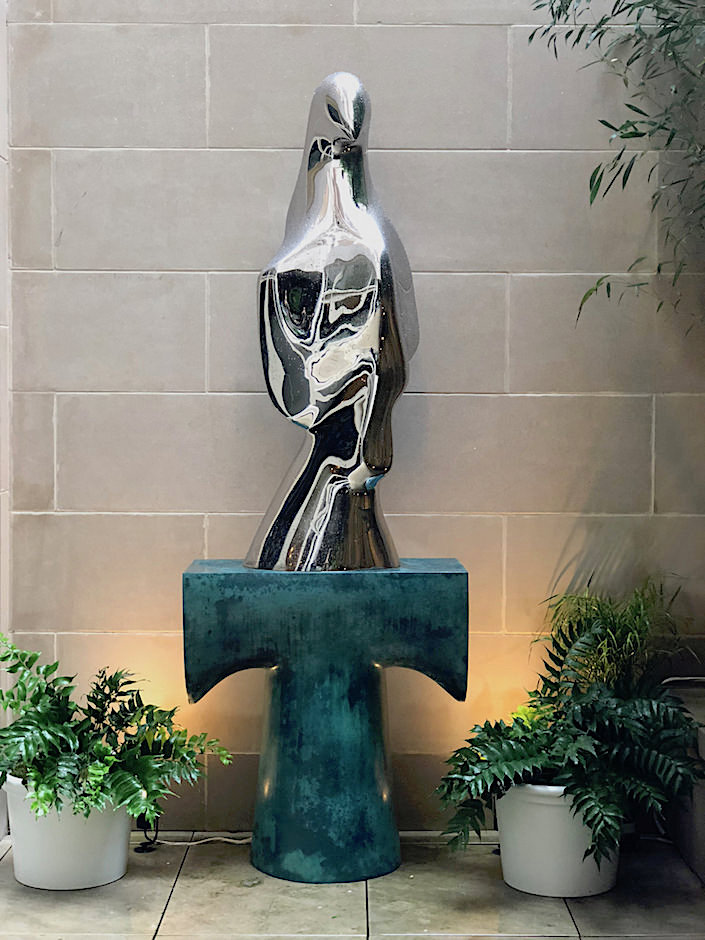 You can take a vicarious trip to Juan's amazing country house and property, La Formentera, in Susanna Salk's and my At Home with video visit.
all photos Stacey Bewkes for Quintessence
Be sure to stop back next time for more from the 2018 Kips Bay Decorator Show House. And for a live tour, you can tag along in Susanna's and my videos of our visit – part I and part II – nothing quite like getting the full 360!