With projects around the globe, Columbian born architect and interior designer Juan Montoya is well known for his restrained yet layered luxury. Throughout his diverse projects, modernity is infused with a sensuous mix of elements and international influence. But at his own country house, La Formentera (named after a Balearic Island off the Mediterranean coast of Spain where he spent a year), in the Hudson Valley, a new talent emerged. Without any formal landscape training, Juan transformed over 100 acres of undeveloped property into a magnificent refuge, mixing the power of nature with sensitive and sophisticated art installations. Please join Susanna and me for a visit to the beautiful house and garden at La Formentera.
The house is a warm and welcoming multi-leveled structure filled with towers of books, art and an eclectic global style. With a soaring 26 foot ceiling, the living room ceiling is beamed with Japanese style straw matting of bamboo.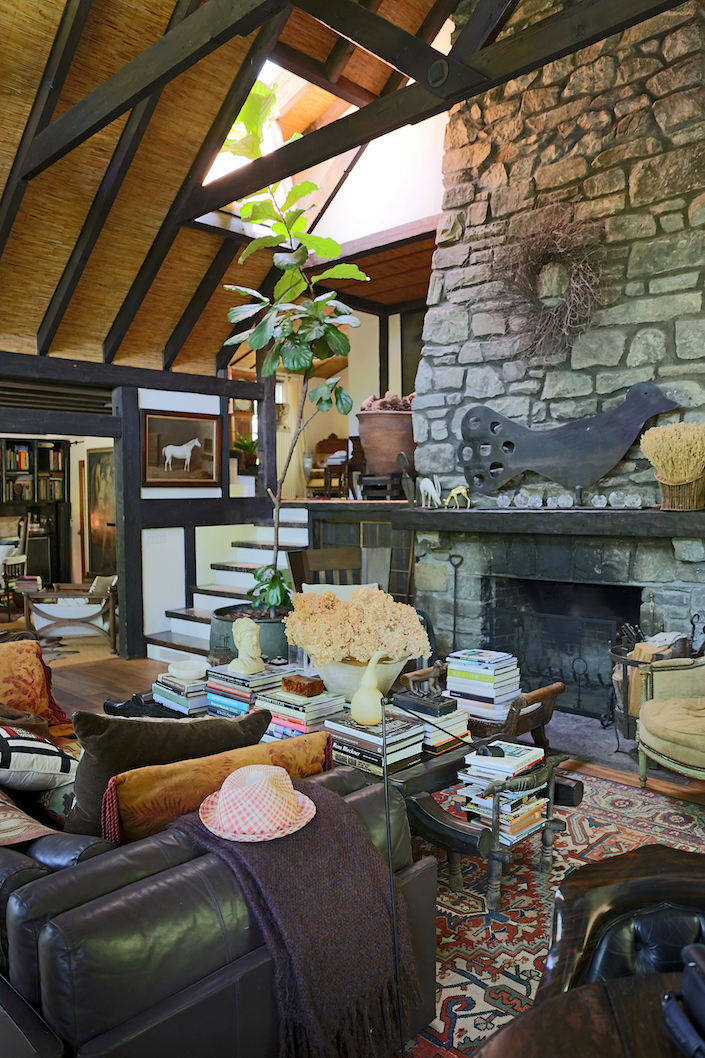 A high low mix expresses Juan's interests with a cheeky insouciance.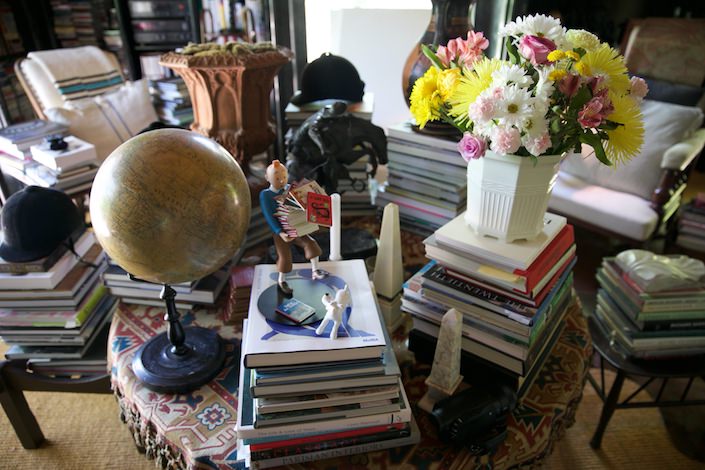 A separate studio also serves as a guest house with Juan's overflowing art and antiques collections. Below, an early 19th century daybed made in France for Swedish royalty, who eschewed typical French gilded finishes for white.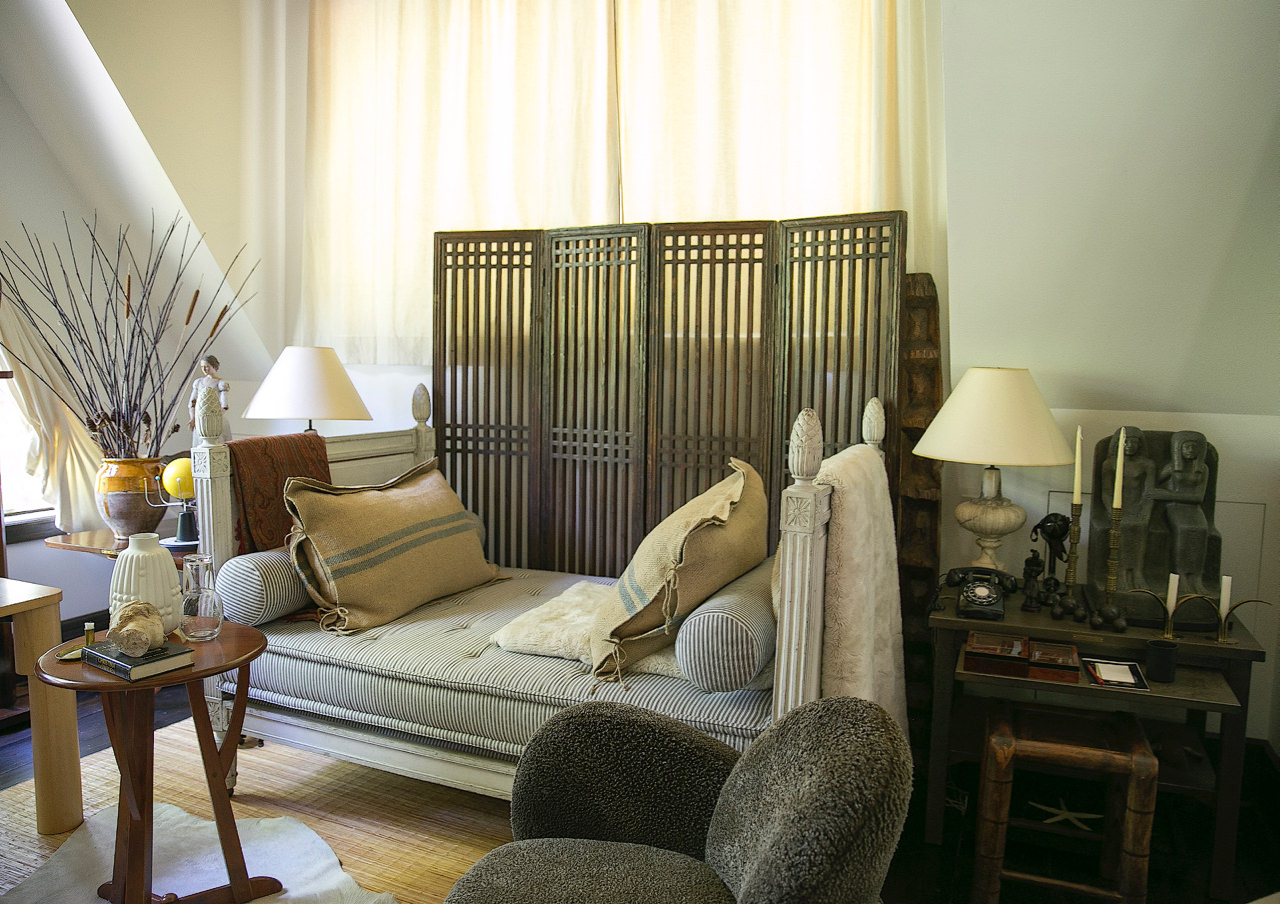 Throughout the house and property is a constant reminder of the relationship between house and nature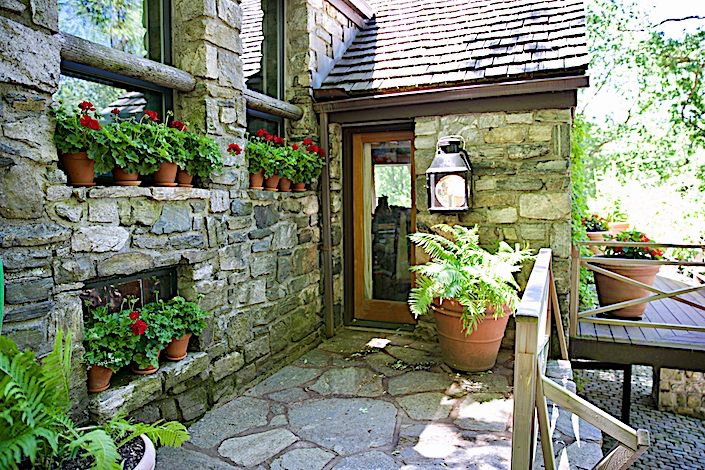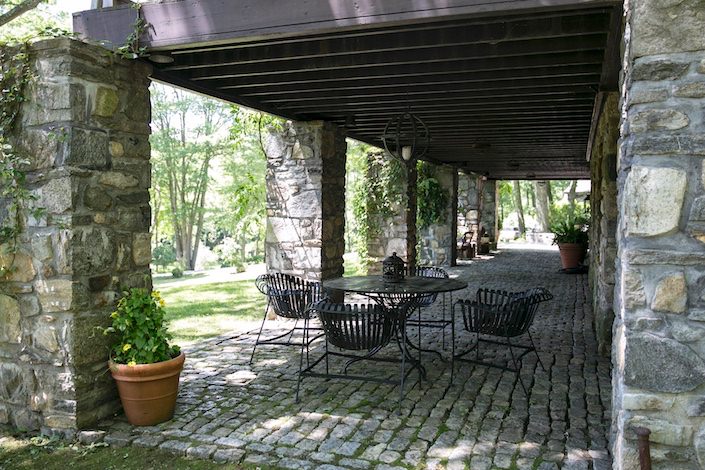 with thoughtful manipulation of and enhancements to the grounds,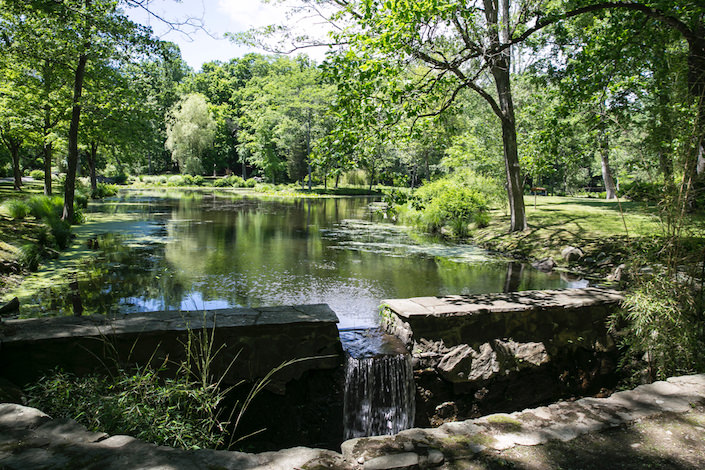 including the spectacular pool with design inspired by Swedish palaces.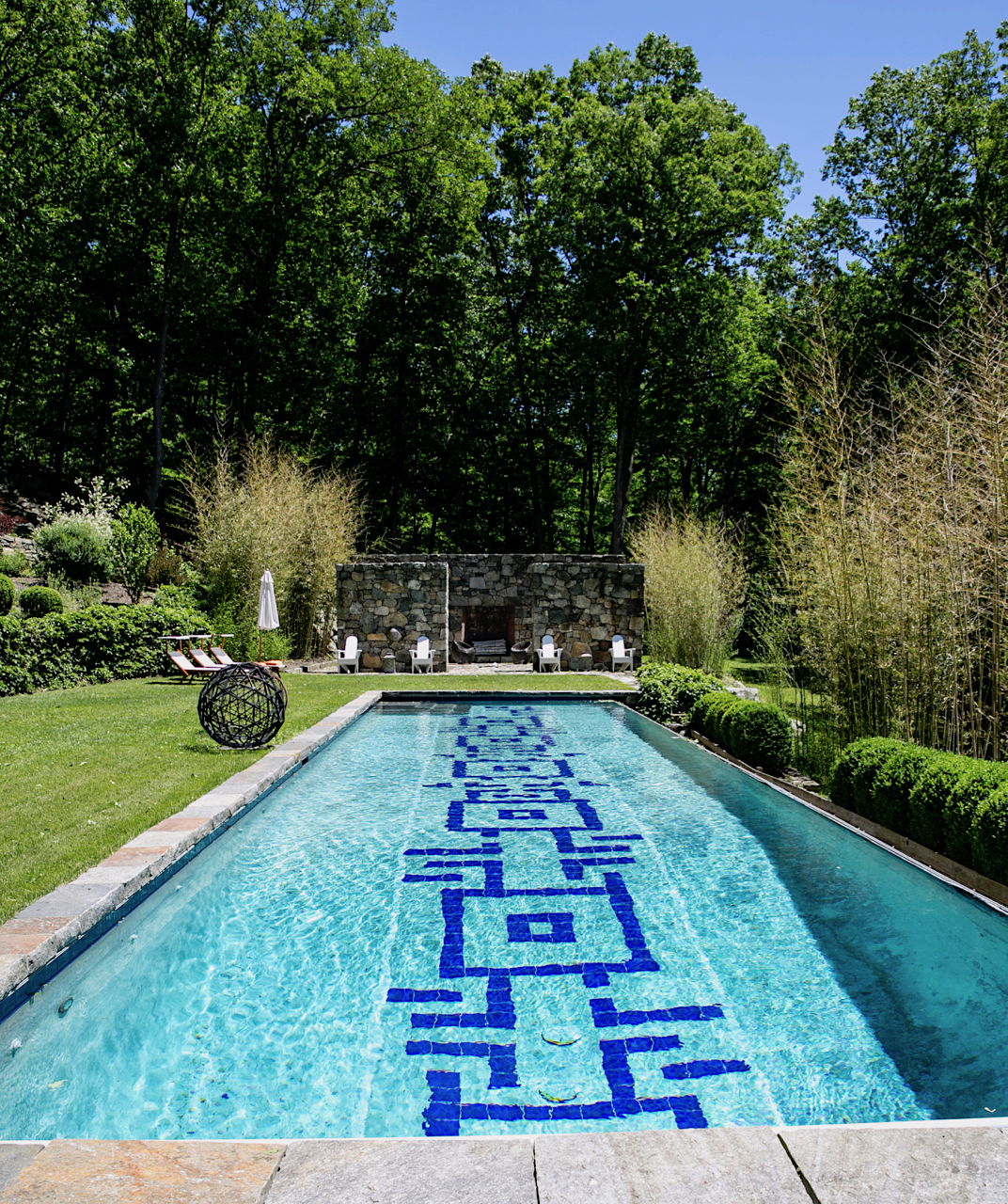 Thanks to Juan for a most inspiring day and his partner Urban Karlsson for such a delightful lunch.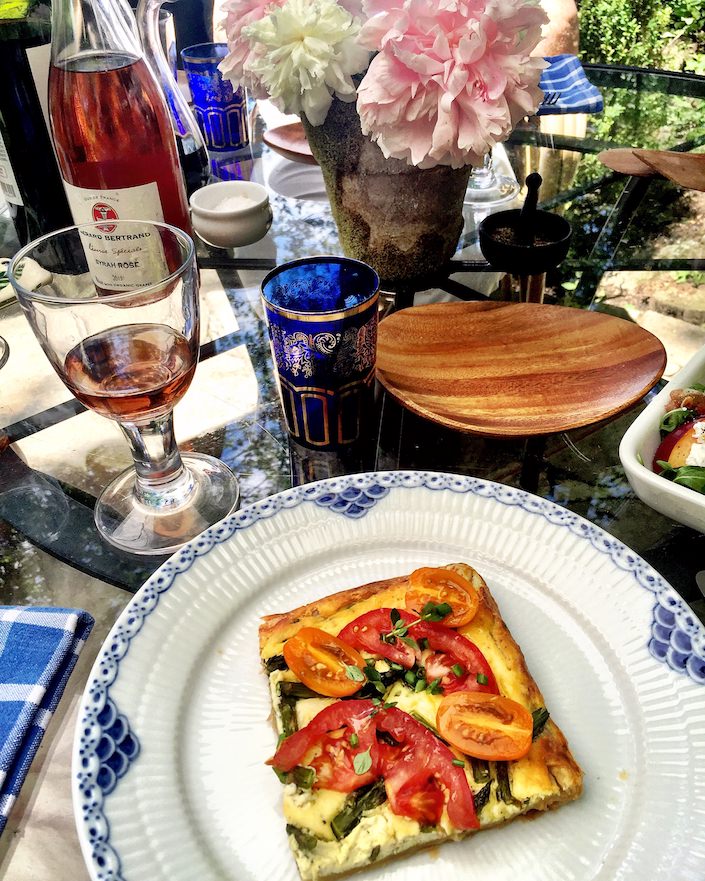 We now understand the magic of La Formentera. Thank you so much for sharing your idyllic paradise!
all photos by Stacey Bewkes for Quintessence