It was only a matter of time before the brilliant Gucci creative director Alessandro Michele applied his talents to the home. With the overwhelming popularity of his fashion collections and his overseeing the renaissance of Gucci-owned Richard Ginori, he has now debuted his exuberant super maximalist vision to Gucci Décor exclusively at Bergdorf Goodman.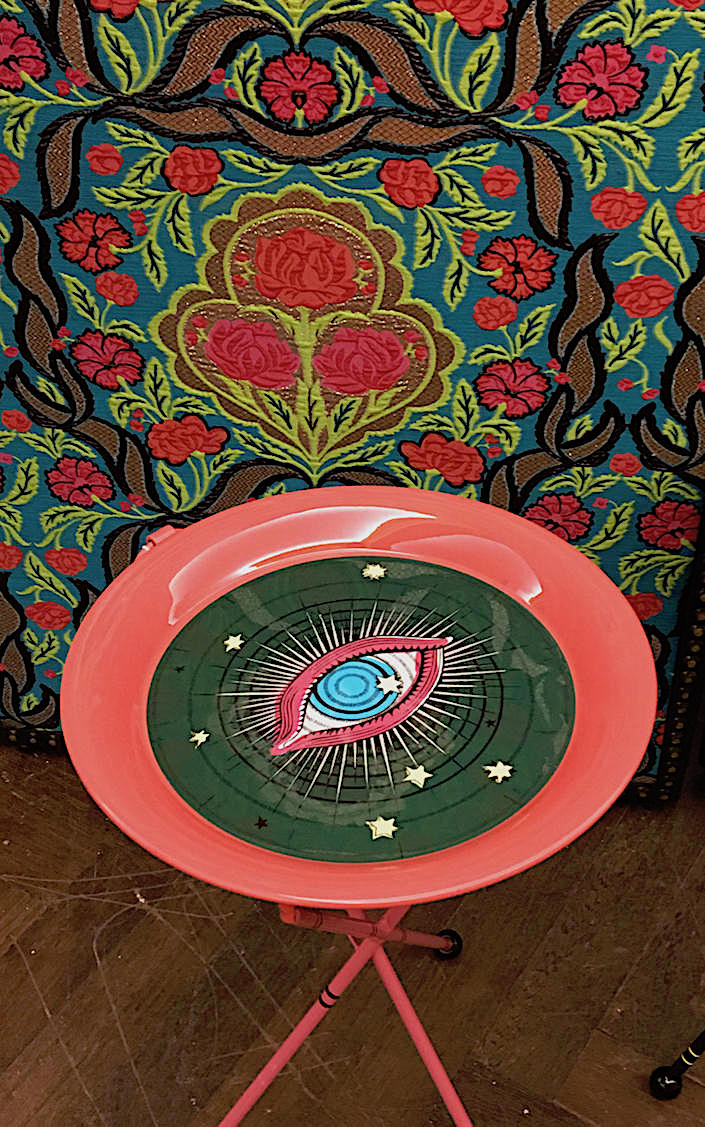 I stopped by the 7th floor of Bergdorf's this week where Gucci has taken over the main hall installation with a pattern-filled technicolor fantasy. Michele's Renaissance inspired fashion is reflected in the Gucci Décor collection, with his signature floral and animal motifs appearing on tables (the folding Star Eye table above above), folding screens (the Floral and Bees four panel jacquard screen above) dishes (the covetable new green Herbarium, produced by Ginori, below)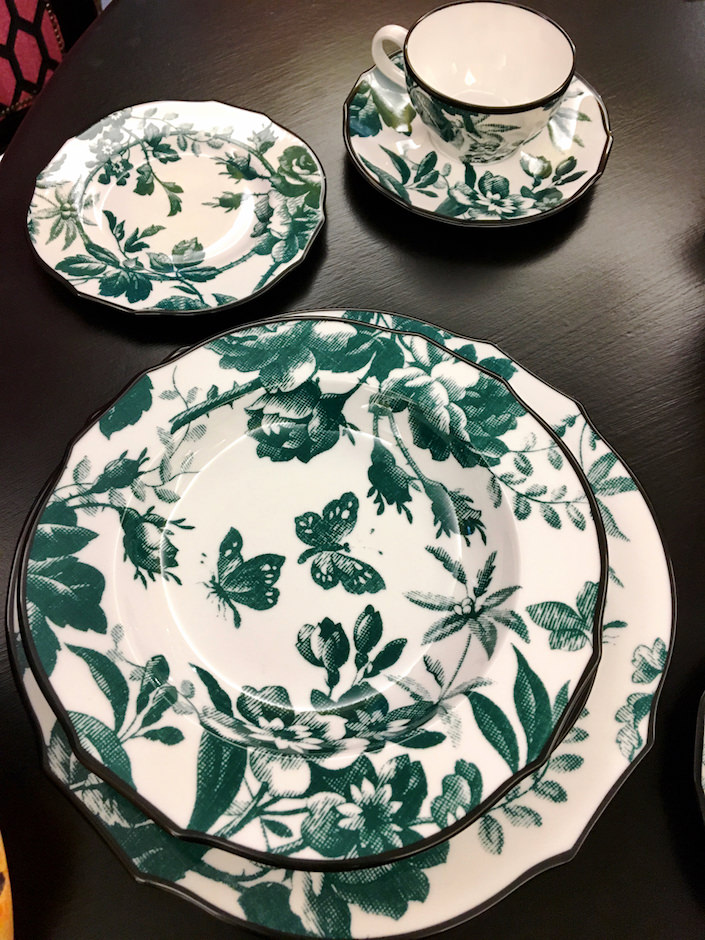 to chairs, fabric screens, candles and wallpaper. Below find the Chiavari chair with embroidered cat,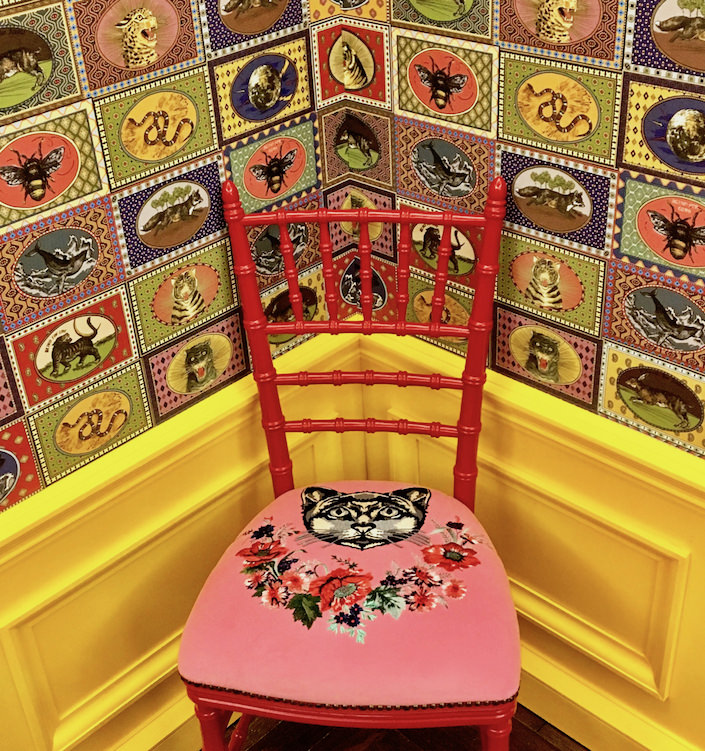 the irresistible velvet pillow version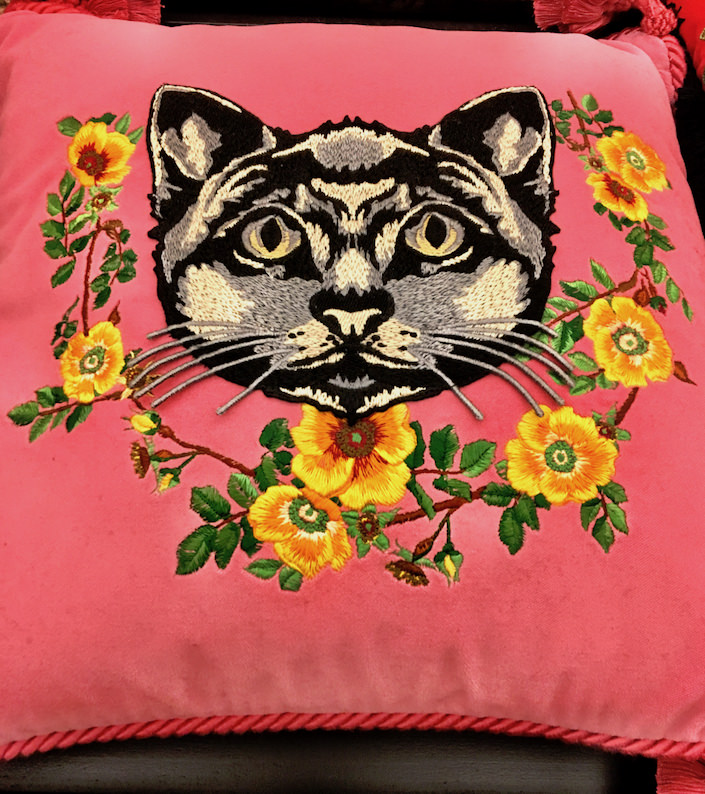 the Chiavari chair with embroidered tiger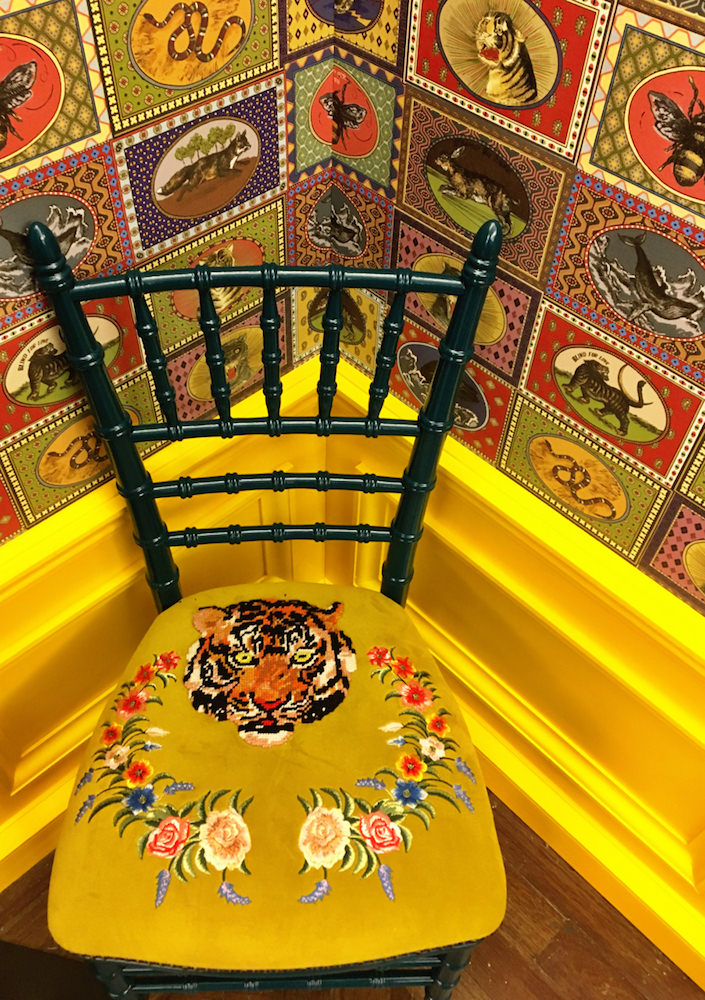 wood chair with embroidered bee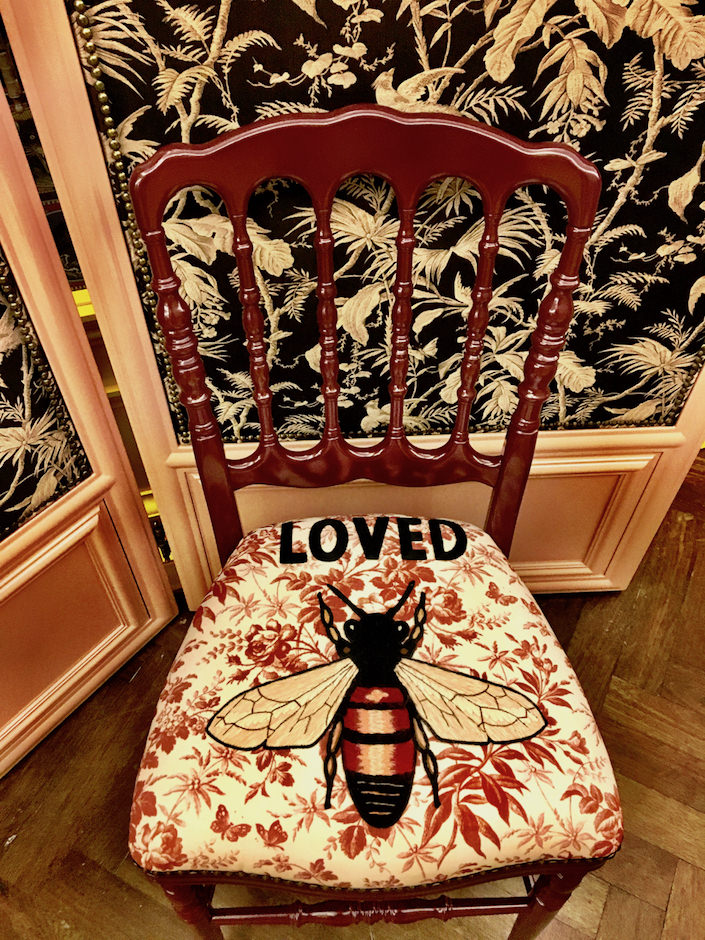 or embroidered spaniel.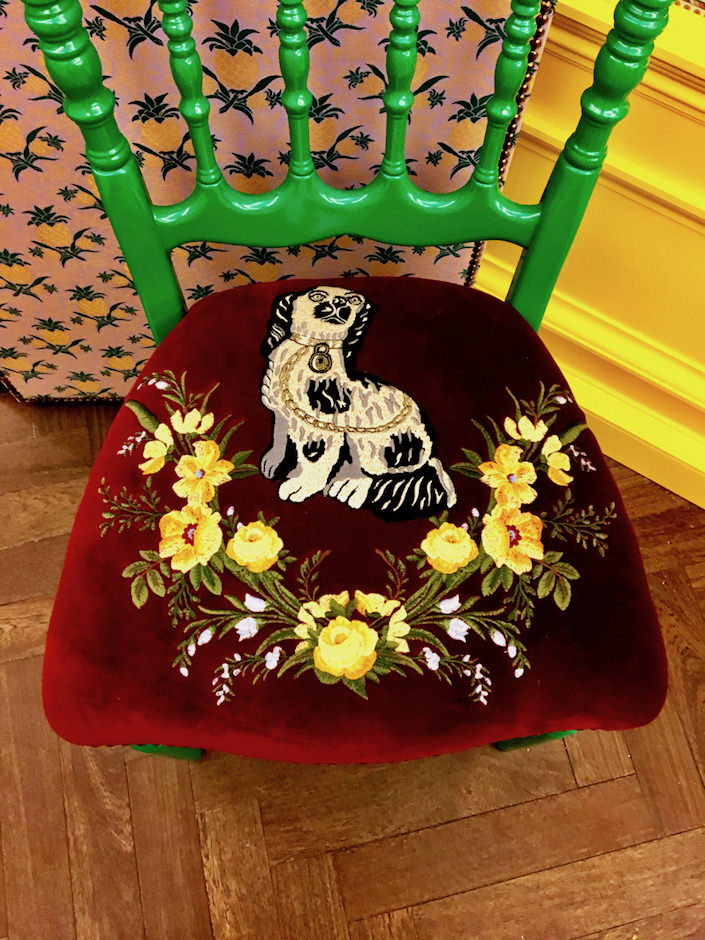 The wallpapers follow Michele's romantic vision  with bold patterns interpreted in antiqued saturated colors. Tiger Cards is a graphic amalgam of Gucci's most recognizable motifs interpreted as vintage playing cards.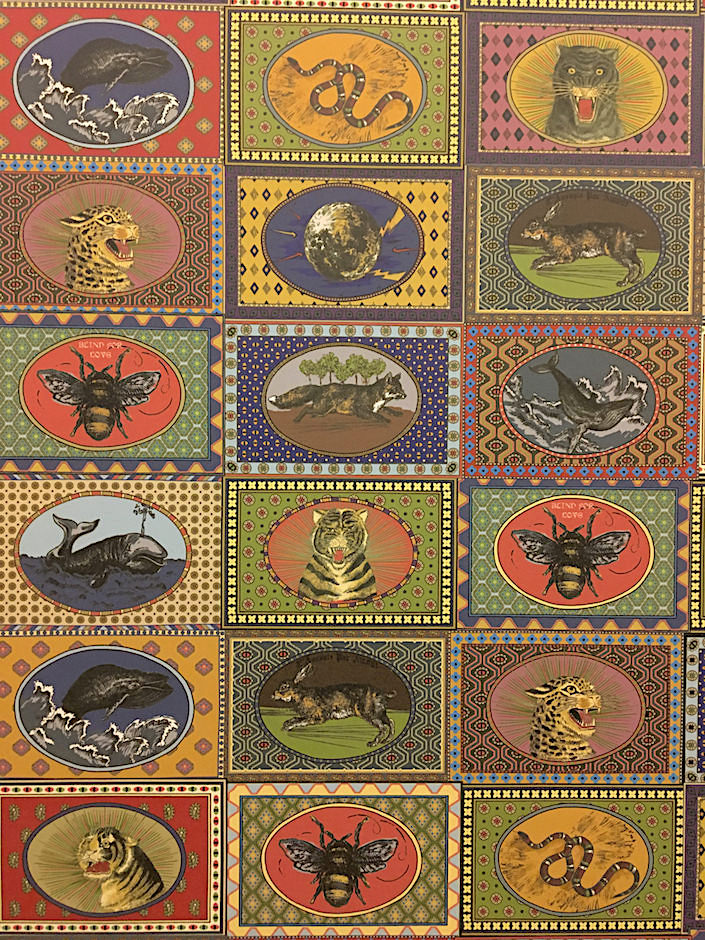 Pineapple Print, inspired by Gucci's ready to wear, connotes a warm welcome as is tradition.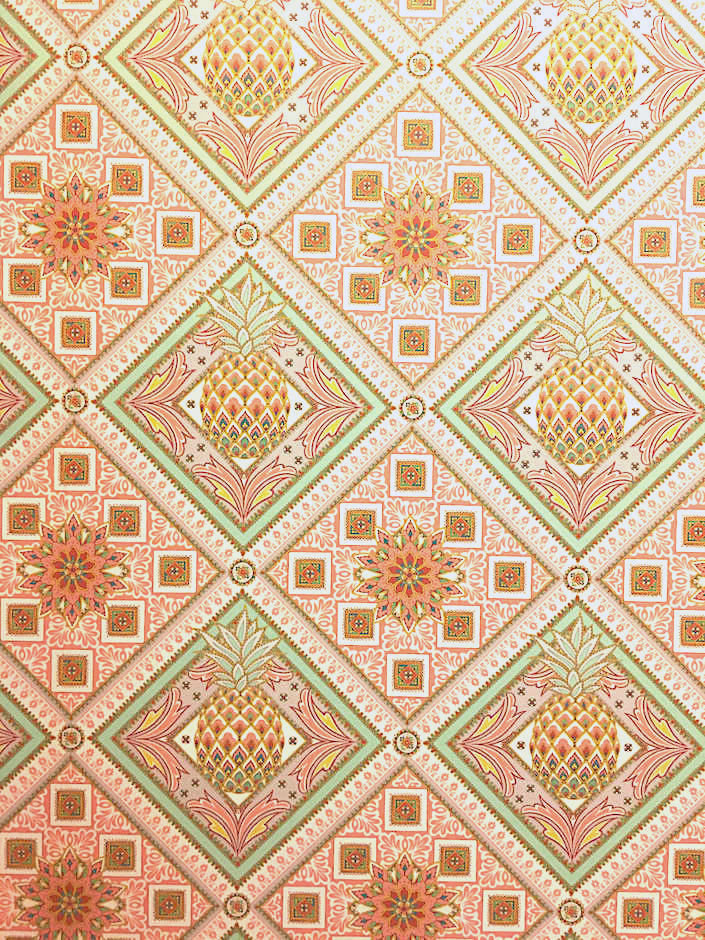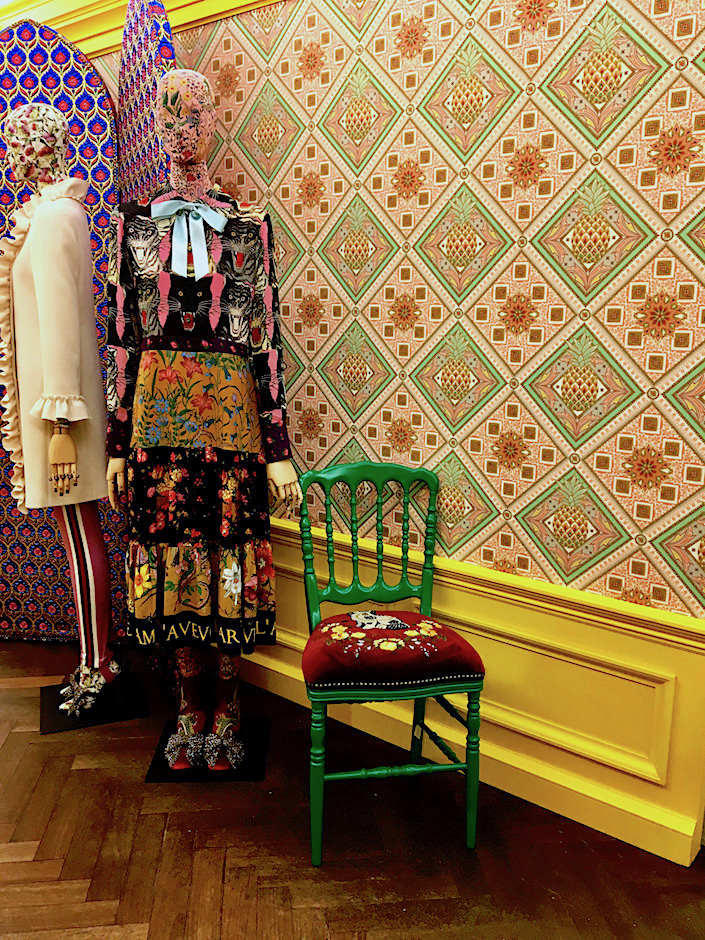 I couldn't find the name of this fierce paper but clearly utilizes one of the most iconic of Gucci animals.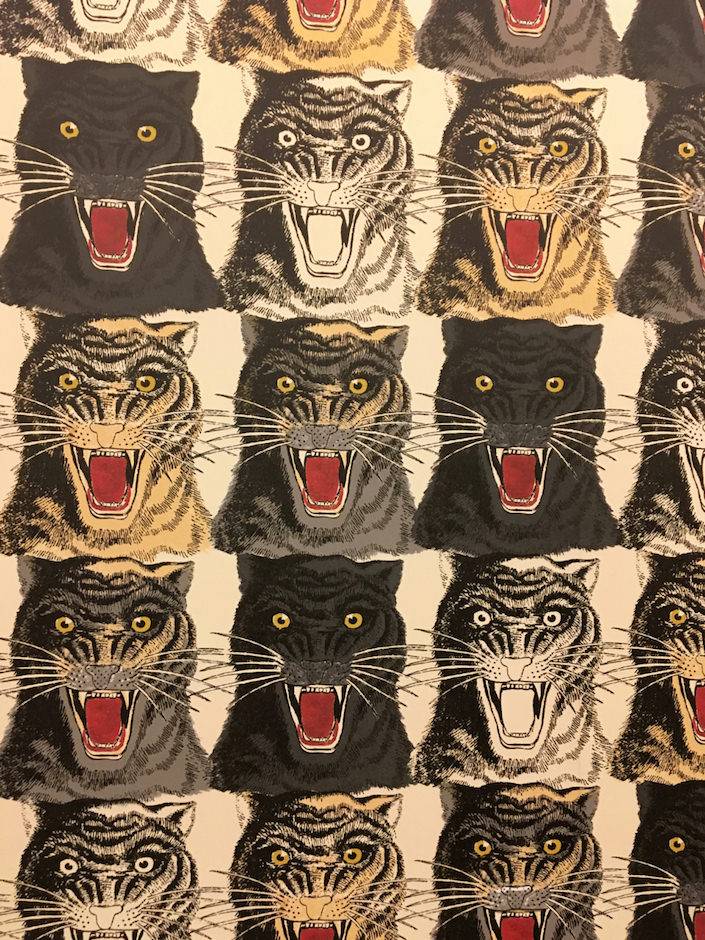 The Herbarium print is available in black as below but also green and red – quintessential Gucci colors.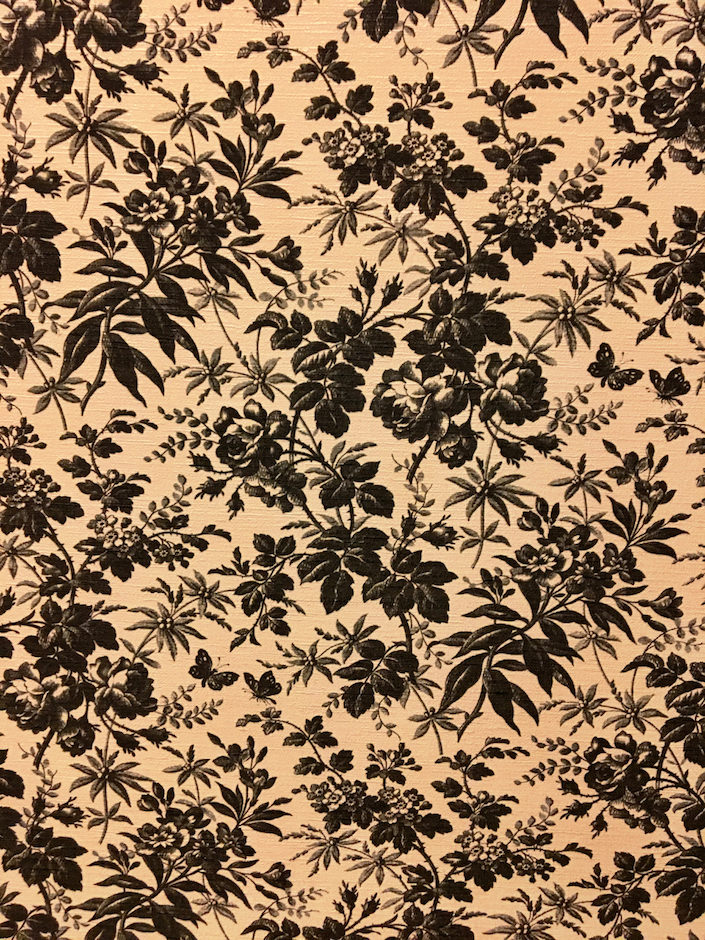 The romantic Heron is the largest print, beautiful on a soft pink ground, also derived from the ready-to-wear collections.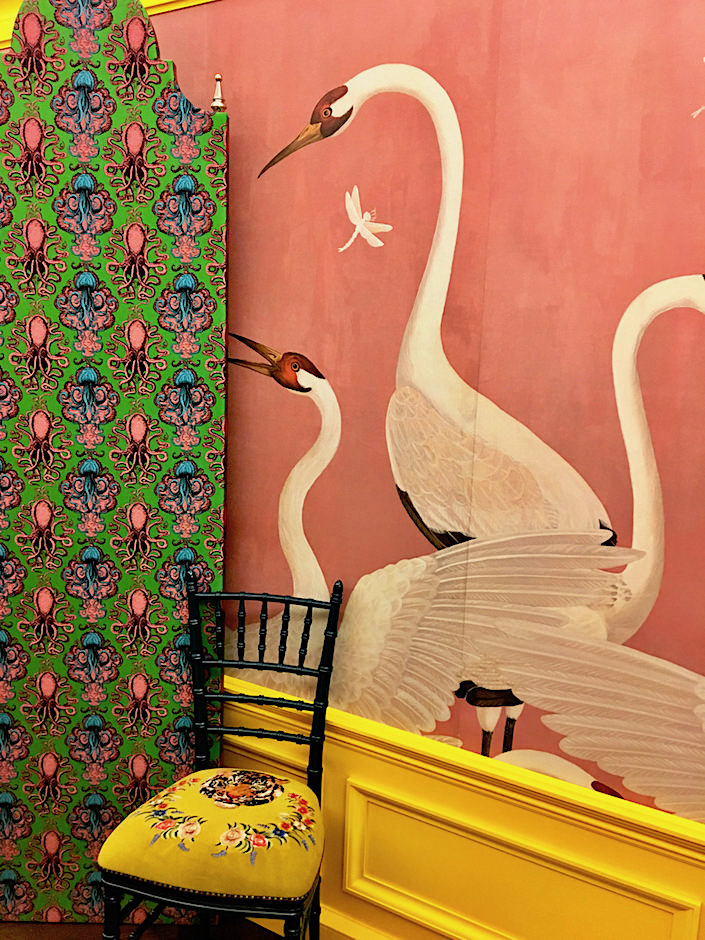 There are many more offerings in the collection including mugs, incense burners and candles, which he also introduced under the Ginori label several seasons ago.
photo courtesy of Gucci
As I have said before, there's a sense of curiosity and discovery, of antiquity and modernity, of the refined and rustic that runs through both his fashion and now decor. It's a world of wonder with rich and eclectic references to history, nature and design. Michele is all about the details and every touchpoint for the brand has been carefully considered and reimagined with this introduction.
all photos by Stacey Bewkes for Quintessence unless otherwise indicated