Thirty years ago, McAlpine Tankersley Architecture was born in Montgomery, Alabama. Since then, the firm has grown into a national powerhouse, encompassing both architecture and interiors, with four offices including a recently updated outpost in New York. I had the pleasure of visiting with four of the seven partners there before the holidays to see their elegant new Flatiron digs and discuss the evolving nature of this talented multi-faceted firm.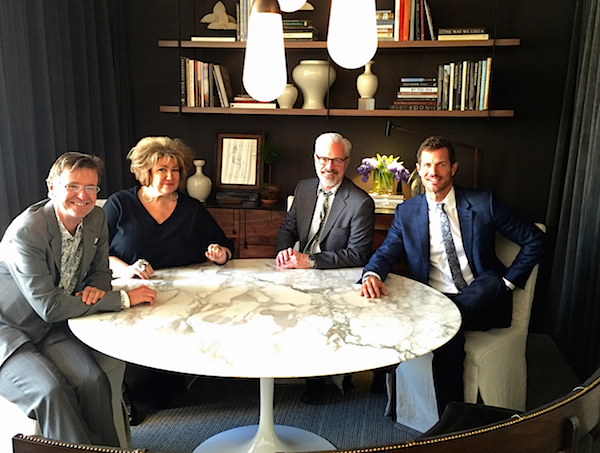 Designing from the inside out. That mantra is what led Bobby McAlpine, in 1997, to open a related but separate interior design firm, McAlpine Booth & Ferrier Interiors, with partners Ray Booth and Susan Ferrier. The two companies have functioned both independently and together. While they had all worked many years side by side in Alabama, as things progressed, they found themselves spending much of their time traveling to projects all over the country. Dealing with out of town clients became second nature and they realized where they lived was a matter of preference rather than necessity.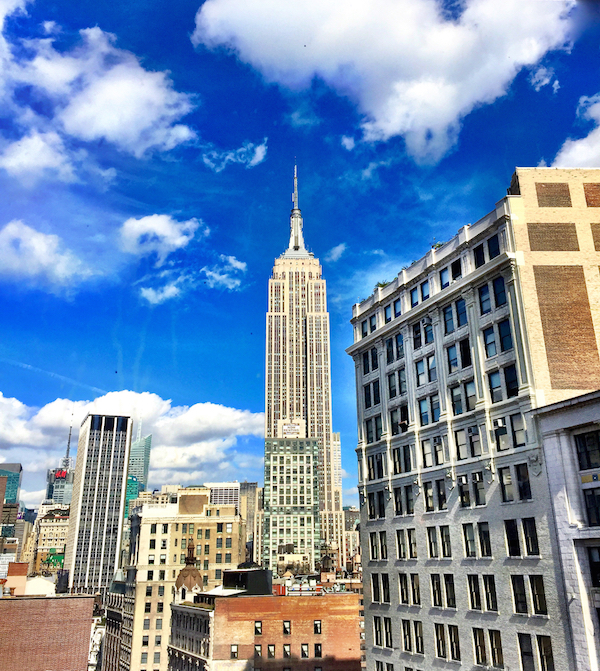 The interiors leg opened new branches in Nashville and Atlanta and Ray eventually re-established a foothold in New York. Last fall Greg moved to Manhattan as well, with several of the McAlpine Montgomery architects, and with an increasingly strong client base in the metropolitan area, it made sense to have a larger presence. They were lucky enough to find expansive light-filled quarters with marvelous views, above, twelve floors up in the same building where Ray had established the original interiors office. New York has a long history of welcoming design firms with roots in the south and McAlpine, though no longer merely a southern firm, hopes to continue that tradition.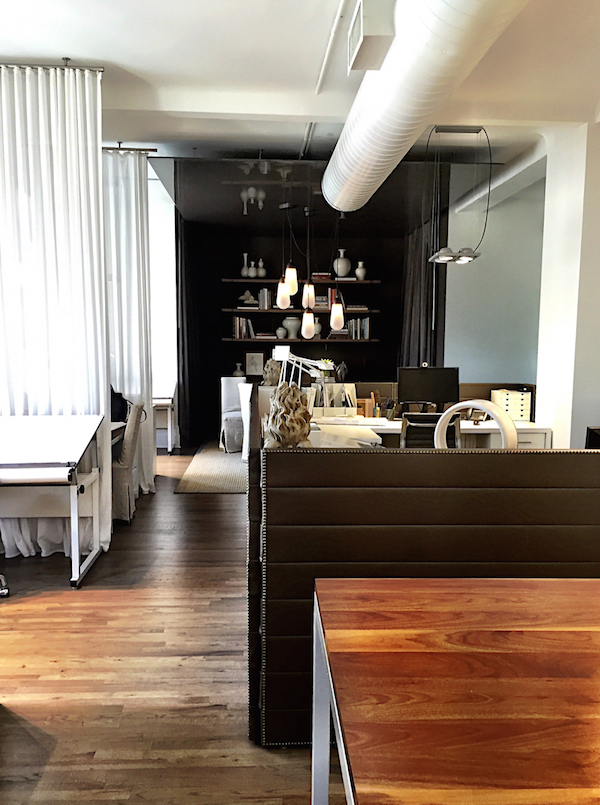 Greg's move to New York precipitated not only the need for more space but also the decision to integrate the two firms in all their locations. With over forty people in four offices, it was time to simplify. It became obvious that fusing the firms presented more opportunity, a better communication system and a unified "house" for their talents. So with a simplified name and a new website, we welcome McAlpine – the "big, splendid roof" to the house.

While each division will continue to work with others (ie – the architects working with other interior designers and the designers working with other architectural firms), ideally they would also like to work more together. Since the inception of Bobby's business, there has always been a fluidity between the architecture and interiors. And perhaps that's why outside interior designers like working with the firm – they are used to collaborating as a team and making room for other creatives' ideas. They understand and readily accommodate the necessary considerations for draperies, furniture and art. In fact one of the firm's signatures is the consistent use of a design category that straddles the two disciplines. It's a hybrid concept where, for example interior design elements can act as architecture for a softer solution.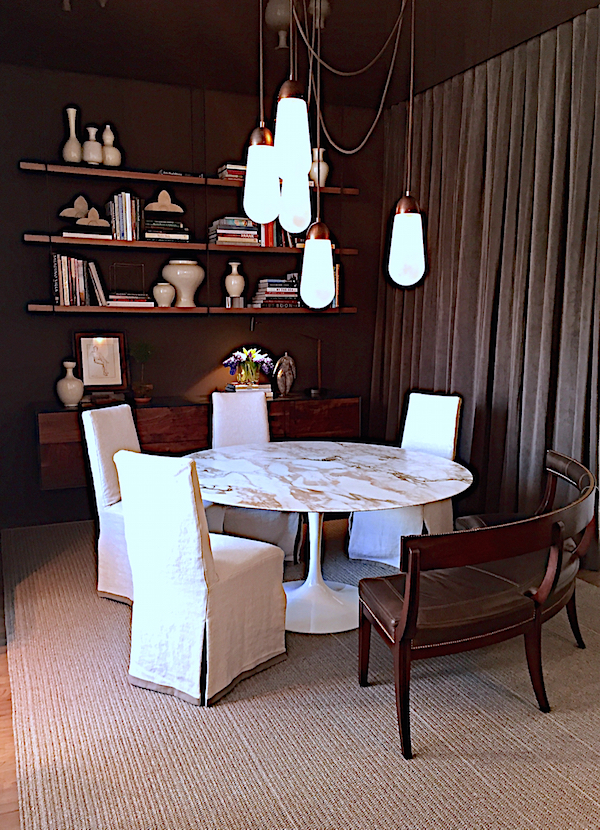 You can see this in the new McAlpine NYC offices where, rather than officially cordoning off the conference area above, for example, the curtains and lacquer ceiling define the "room." And in the open work area below, flowing semi-sheer curtains and upholstered leather dividers, rather than traditional cubicles, separate and delineate the spaces.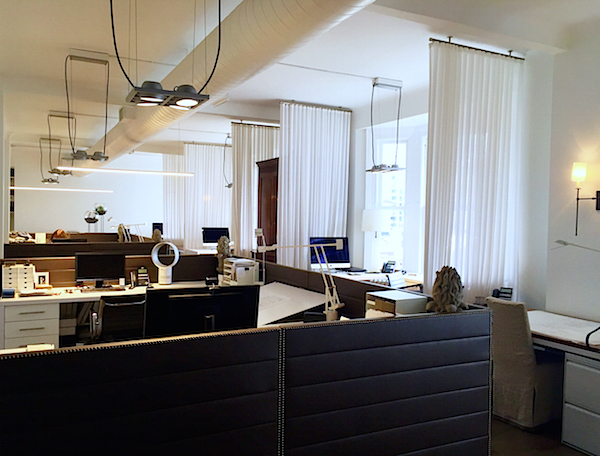 Like all their work, the offices feel welcoming, warm and on a very human scale. Industrial is balanced with organic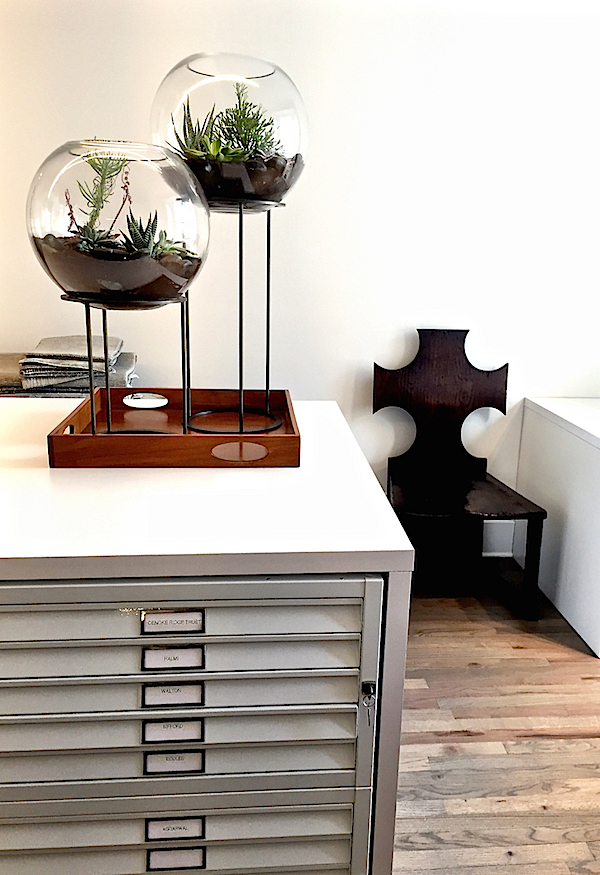 and inspiration is effortlessly incorporated in a seamless way.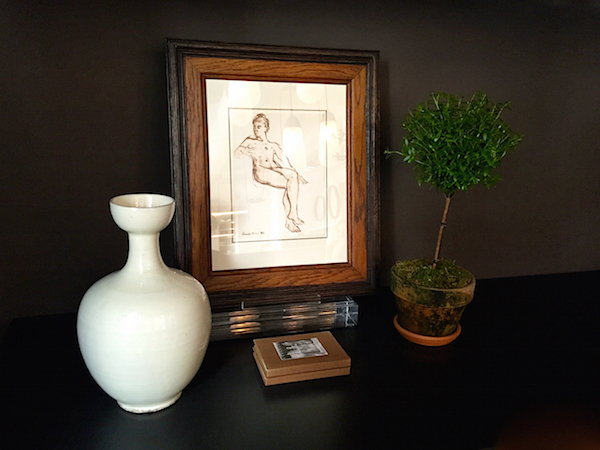 It was not surprising to learn that hand drawing is still vital to the firm and where every project begins.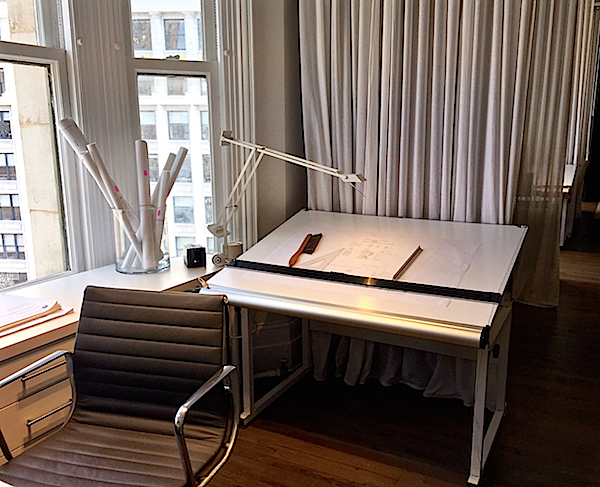 It's that personal connection, from head and heart to pencil and paper that is the start of the vital sense of place and home.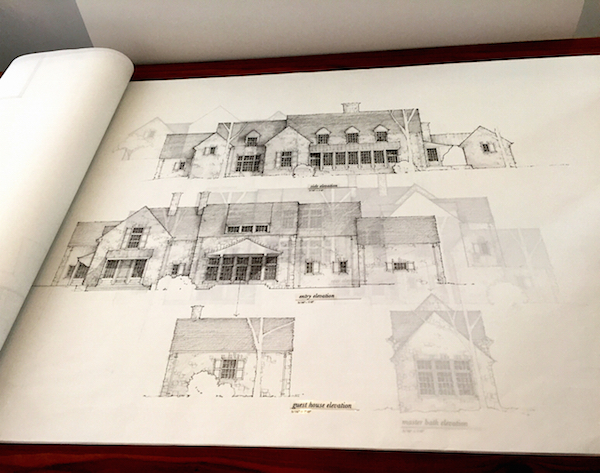 Since Bobby used to teach, he is steeped in education and many of the people who work for the firm were students of his. In fact, he describes the new McAlpine as "part business, part school and part family." Everyone who comes through their door to work for the firm is taught how to be their own architect and many have gone on to establish distinguished firms of their own. Not unlike Albert Hadley's approach with his protégés at Parish Hadley, McAlpine prides themselves on focussing on people's strengths and letting them run with it. It is a firm with a strong dedication to mentoring and an atmosphere that fosters encouragement, inclusion and acceptance. It is the belief that coming together offers an opportunity without boundaries.  And while their genesis may have been in the south, they are really a firm with their feet planted wherever their work may be. We are happy McAlpine now has a place to call home in New York as well.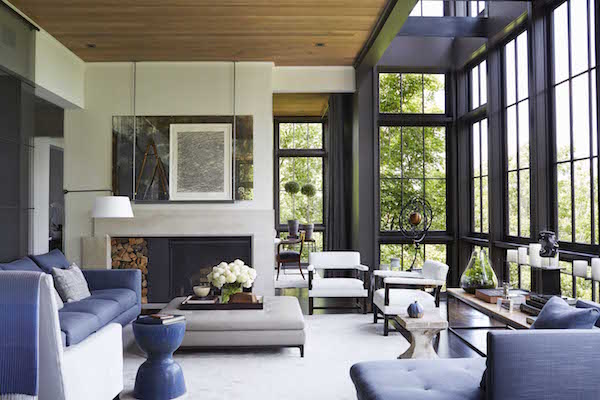 Take a peek at a few examples of their beautiful work. From Ray Booth's own Nashville home, above, to an elegant compound in Napa Valley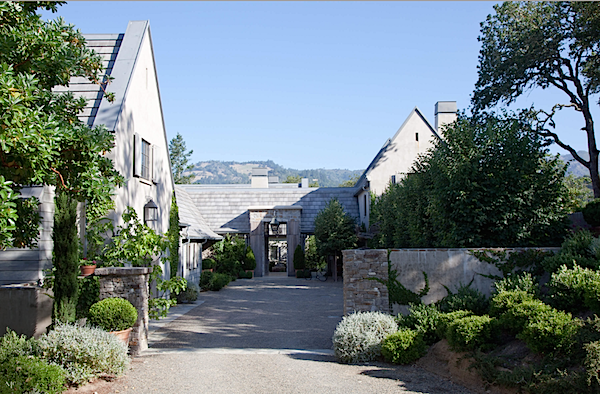 with airy and eclectic interiors,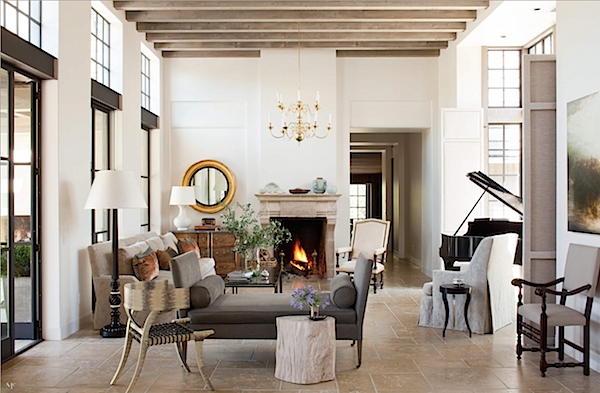 to a Dutch inspired Baton-Rouge house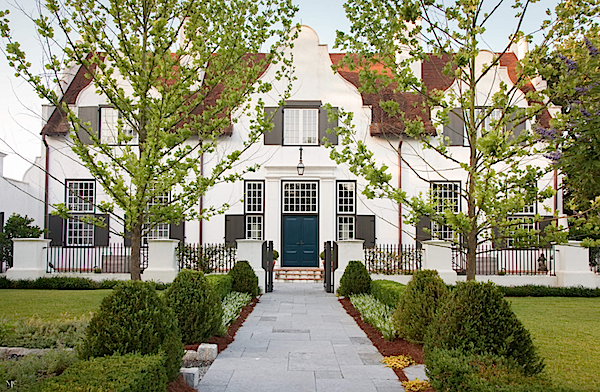 where inside and out are melded with clever details,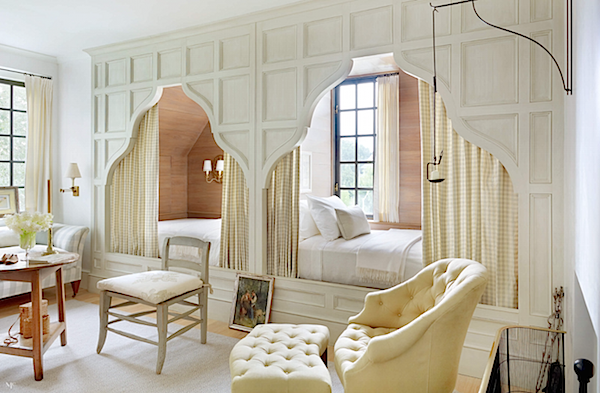 to a stunning Dallas residence,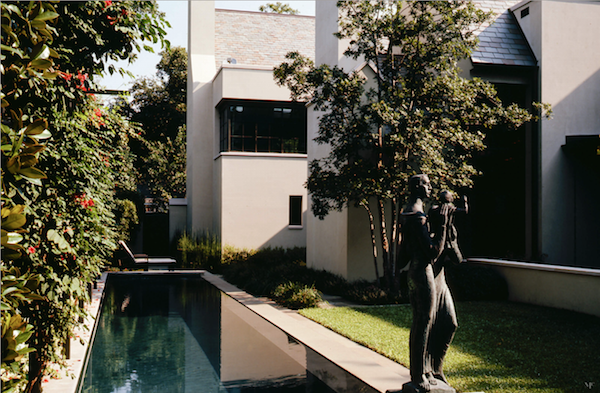 McAlpine brings heart to wherever you may call home.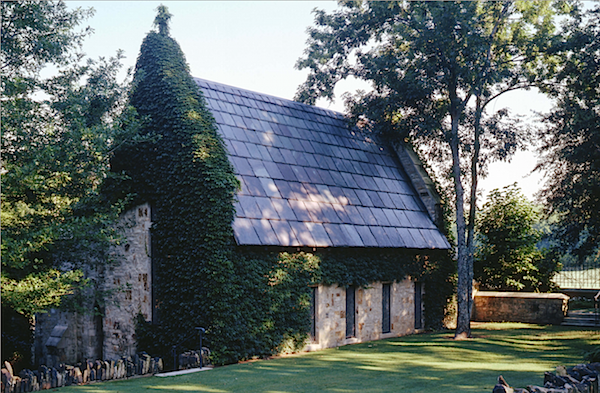 all photos of McAlpine in NYC by Quintessence