On the southeastern shore of Nantucket, where conservation protects over 2,000 acres of natural landscape, sits a house nestled in the dunes with expansive views of sea and sky. When the owners approached designer Jeffrey Bilhuber, their directive was for what they called a hippie house, with that nostalgic spirit of summers past.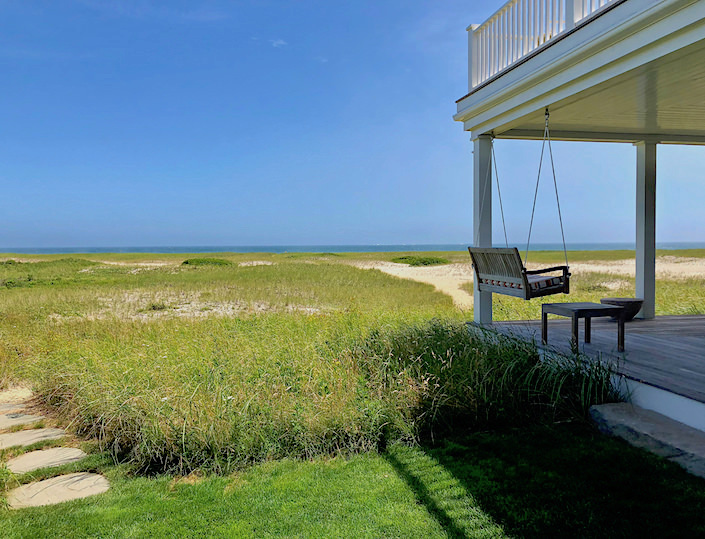 And while the resulting residence is hardly a hippie shack, it is redolent with soulful images of sandy feet, biking, board games and the timeless accoutrements of summer life at the beach.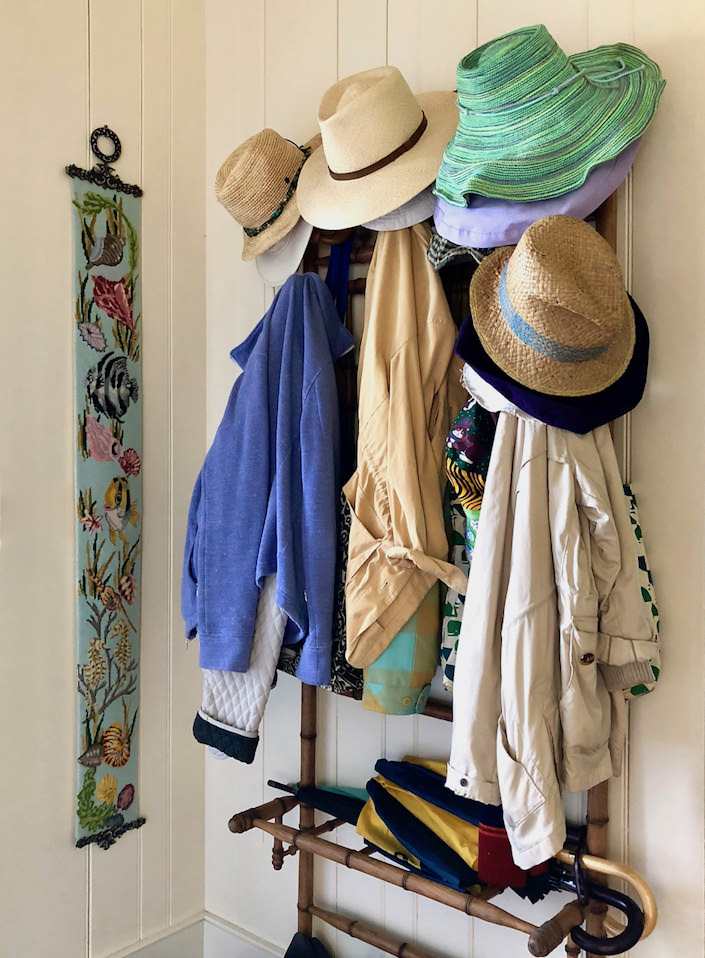 On the existing footprint of a grandfathered house set into the dunes, Bilhuber and his clients worked with local architects Botticelli and Pohl to build their image of what a shack buried in the sand should be. Here family heirlooms, like the needlepoint bell pull in the entry, above, mix with fine antiques and more eccentric finds for a confident yet personal and idiosyncratic take on tradition.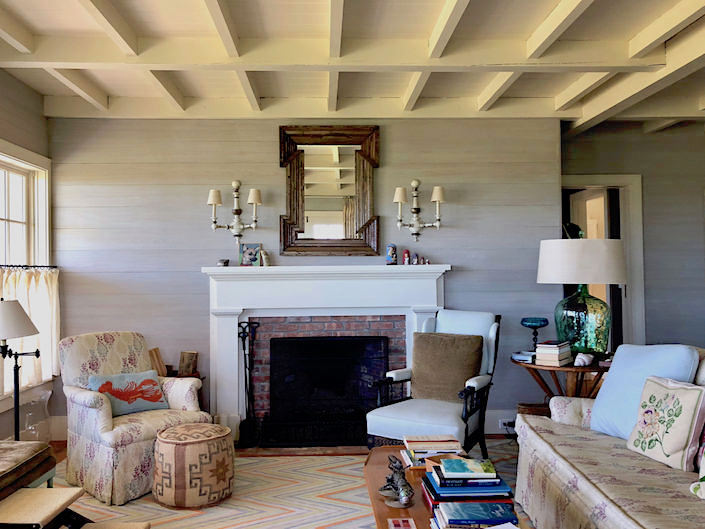 In the open main living space, wooden planked walls, painted the color of driftwood and oyster shells by local artist Audrey Sterk, echo the outdoor shingles and boarded walk to the ocean.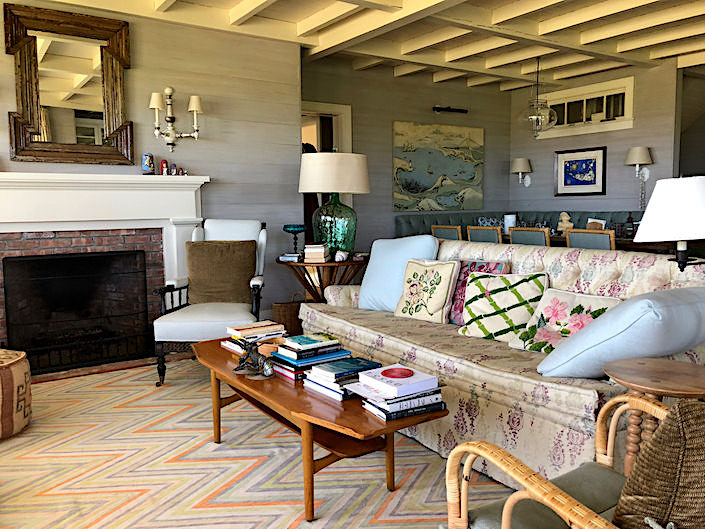 A hodgepodge of furniture from various eras and styles conjures up memories of what the island once was – lazy, sultry and innately stylish, as if generations of family have summered here and left their mark. The wife's mother needlepointed the array of pillows scattered throughout the house.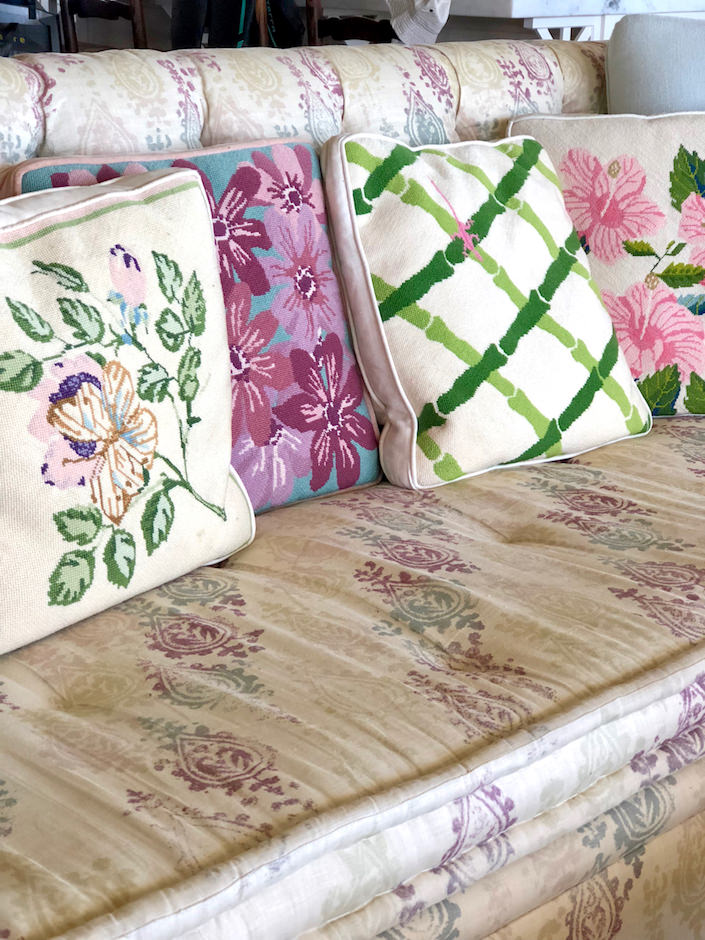 The room opens to a dining area where an upholstered banquette and rattan seating can comfortably hold a crowd.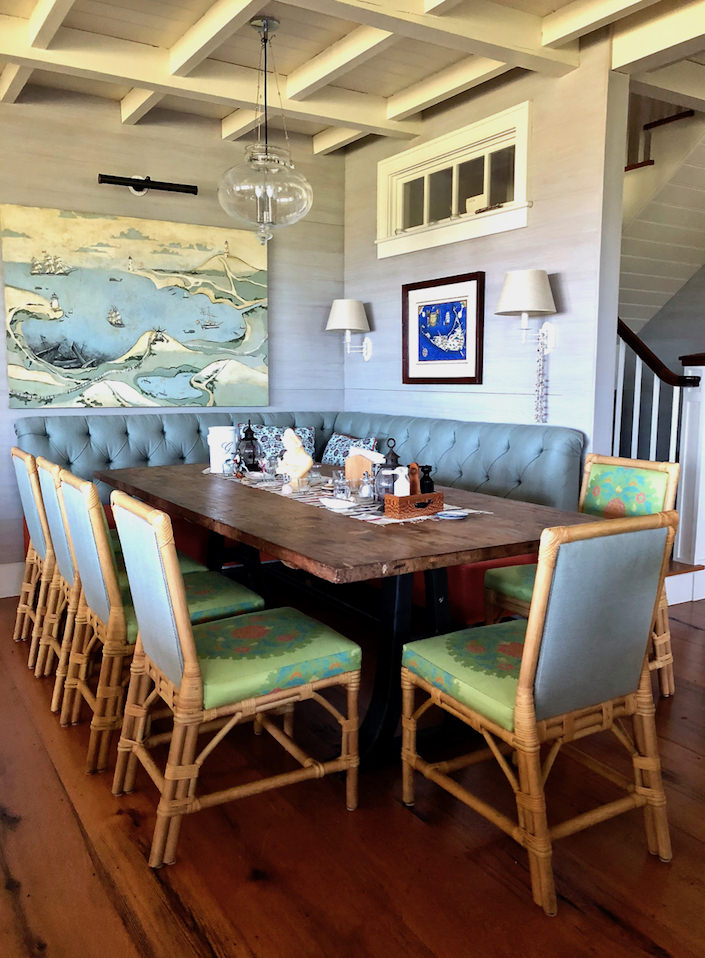 The map has a certain naiveté that as, Bilhuber describes it, "references the allure of found objects – is it rare or was it found at the church thrift shop?"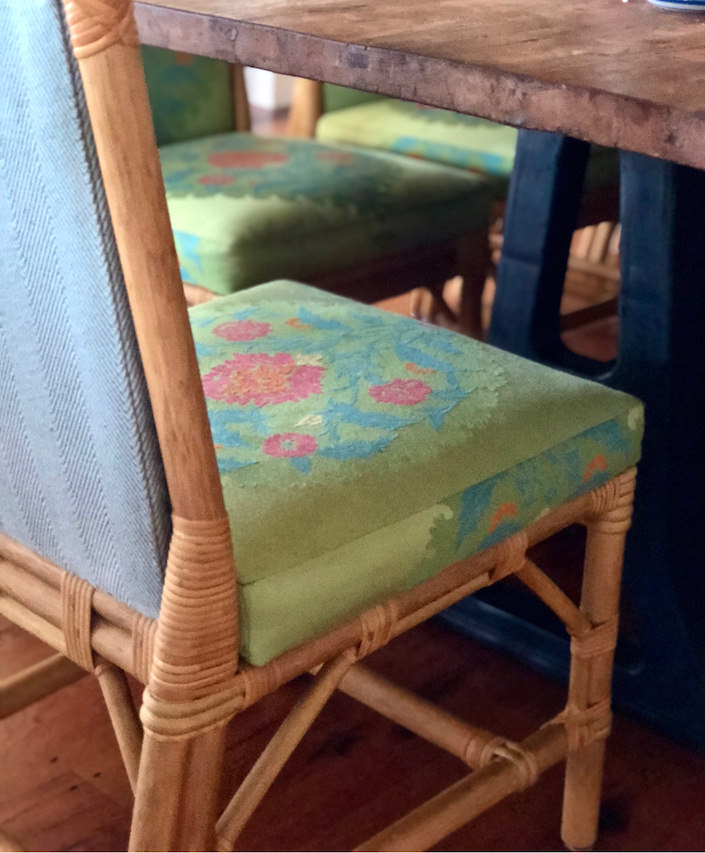 And the chairs reveal the level of sophistication that supports such seemingly casual chic.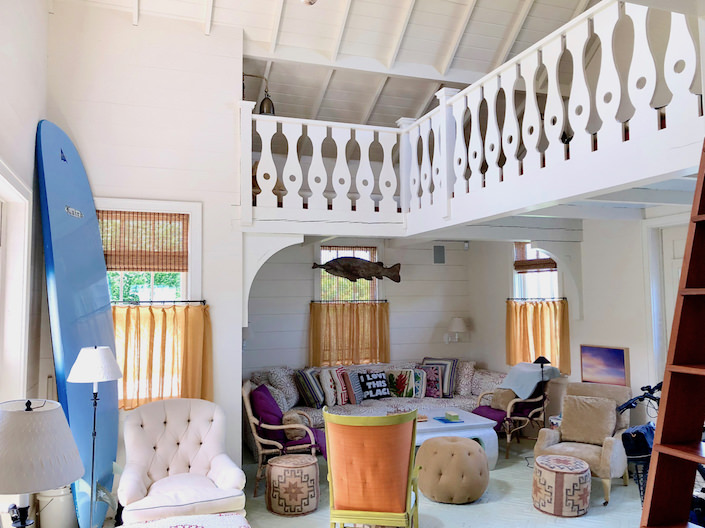 The showstopper of the house is perhaps the family room, a converted winter garage that serves both as hangout and "catchall for summer pursuits."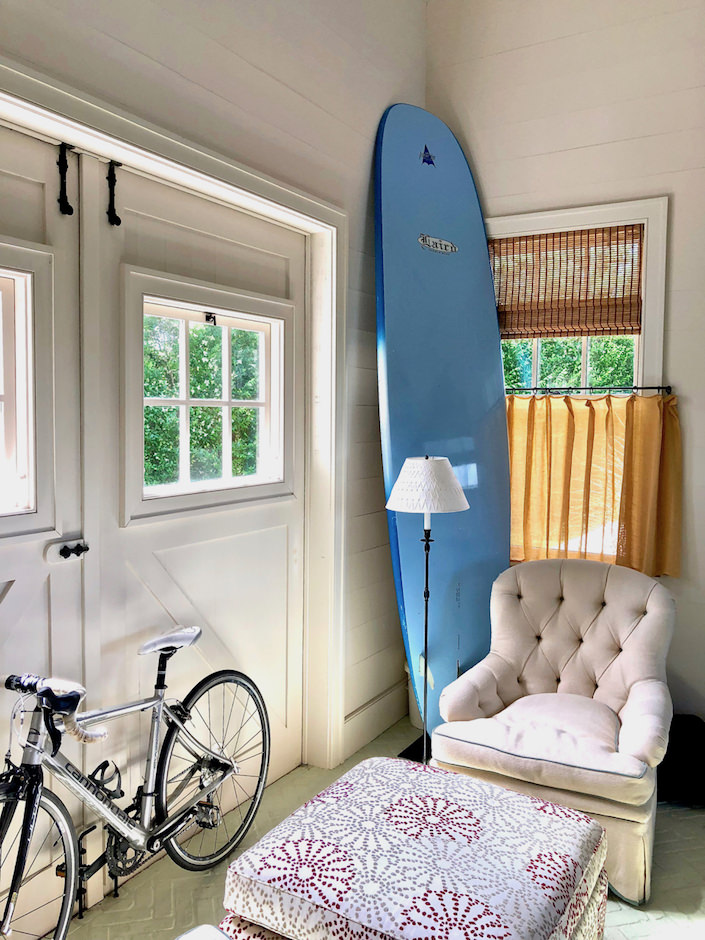 Here a cozy niche, strewn with more needlepoint pillows, shares the space with a surfboard and bike in front of barn doors that open onto the grass and path to the beach.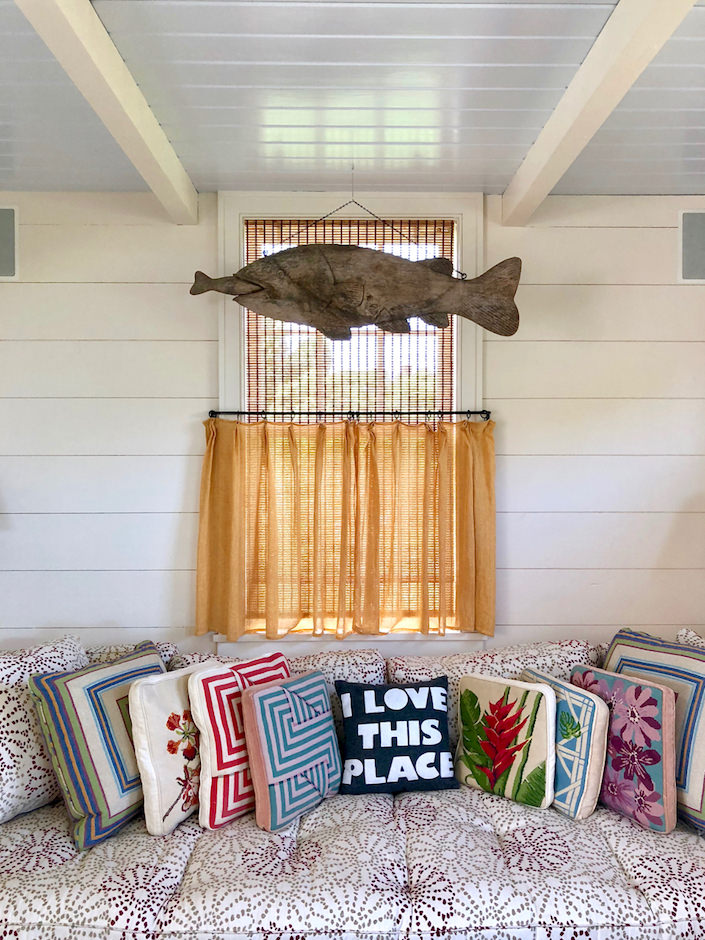 From the painted brick floor to the sleeping loft, the space is a masterful layering of daring personality and style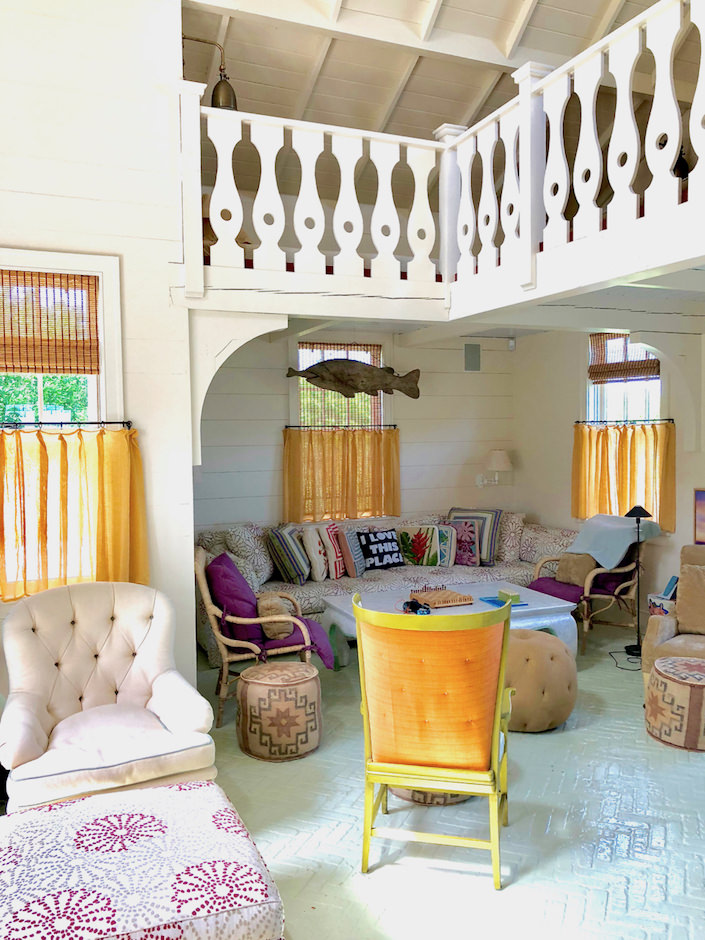 replete with subtle yet deft details.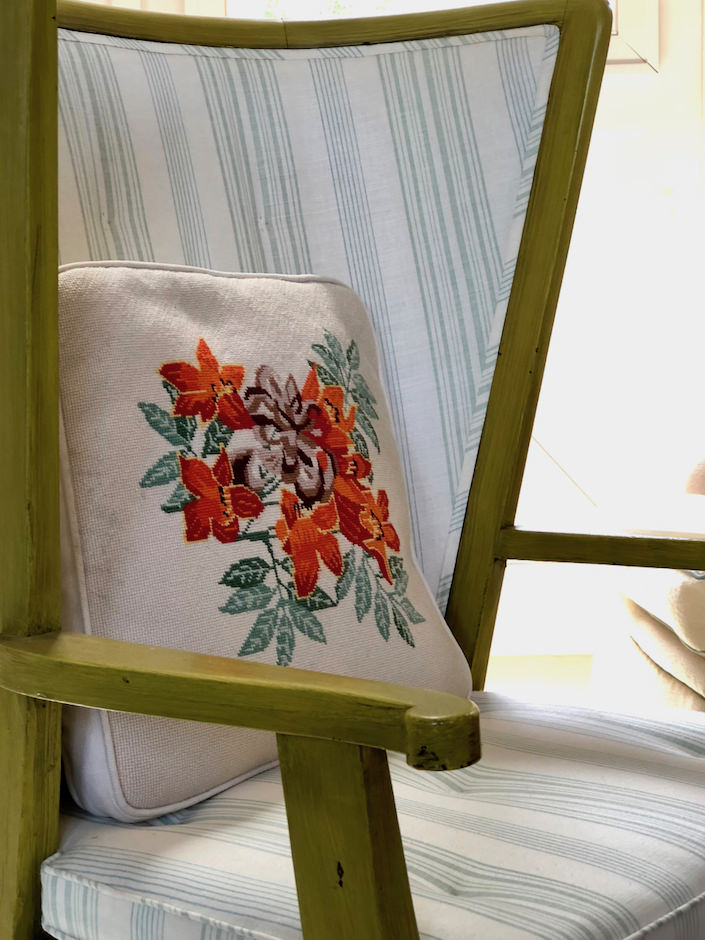 Head upstairs and and the unexpected choice of an intricate Jaingsu Chinese lantern lights the way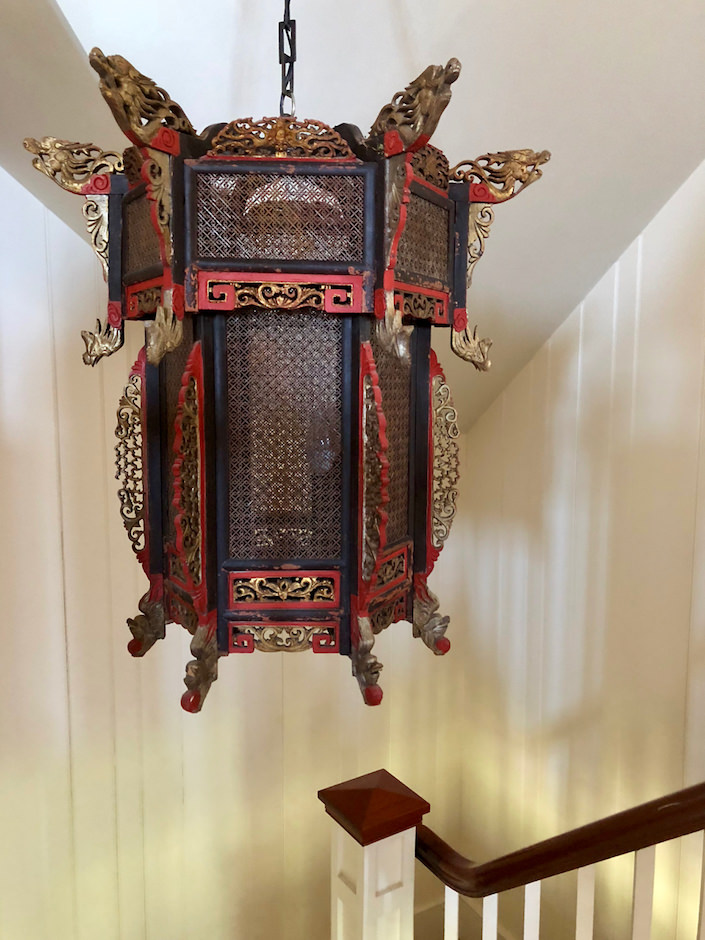 to the generous landing where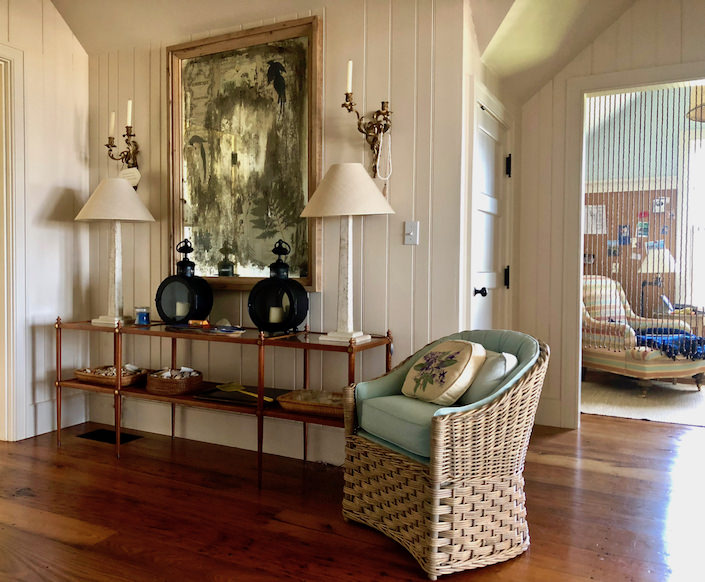 the beaded entrance to the wife's office is the only clear reference to their hippie house reverie. Capturing the vast ocean views is an upstairs sitting room with the same airy insouciance.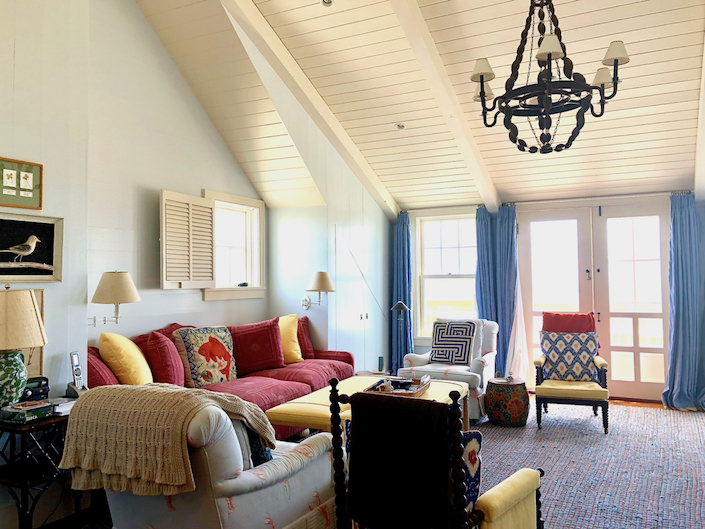 Here a cheeky mix of fabrics and furniture offer a welcoming and accommodating space for family living.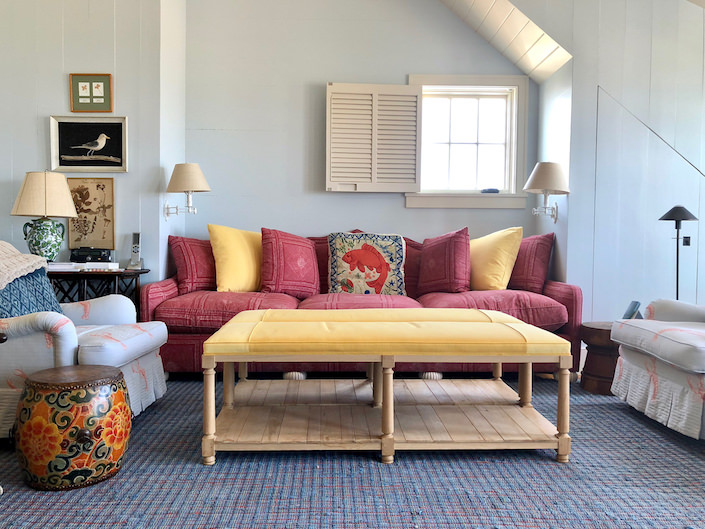 An Indian inspired sofa against pale blue paneled walls with more needlepoint pillows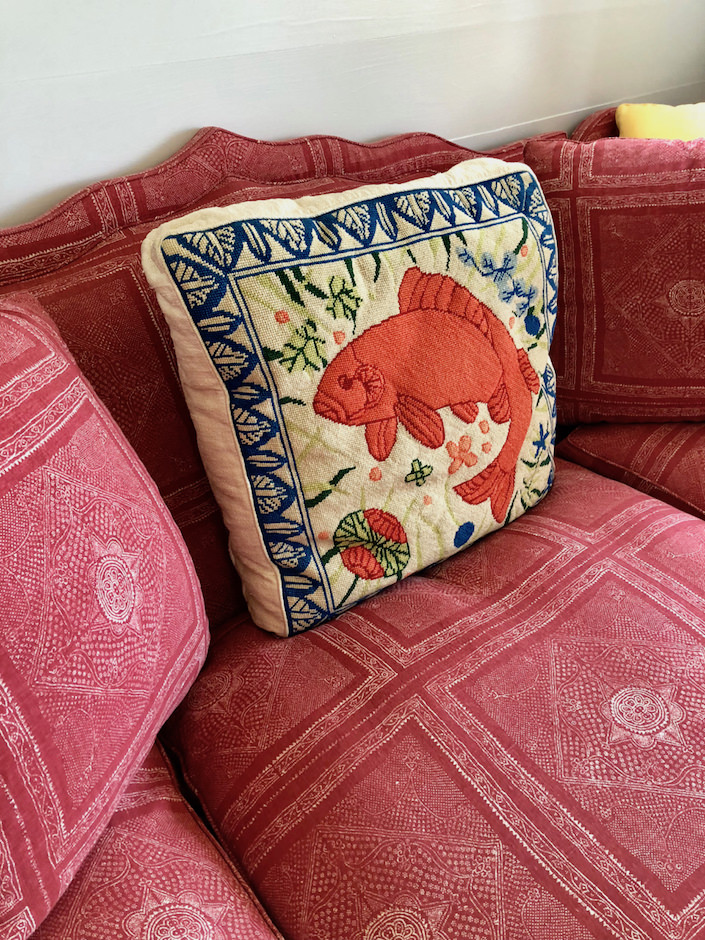 and accessories, offer a personal sense of both space and place.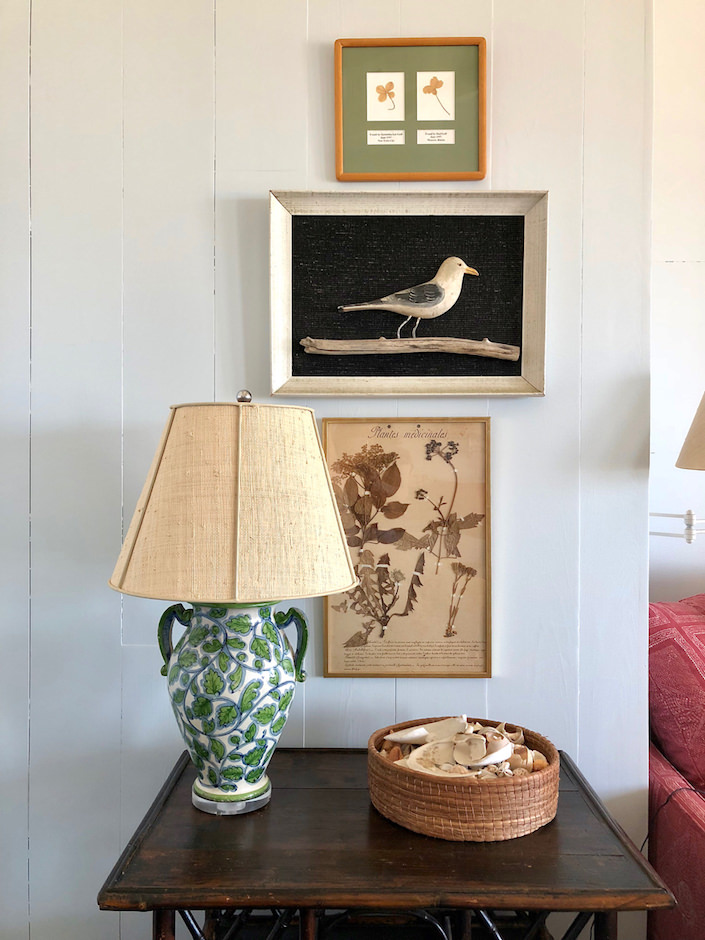 With his signature fearless color combinations and inimitable mixing of disparate elements, Jeffrey created a narrative of the lives lived here and their meaning of home – a place that not only reflects its owners but can evolve with and become a part of them, their family and their future history.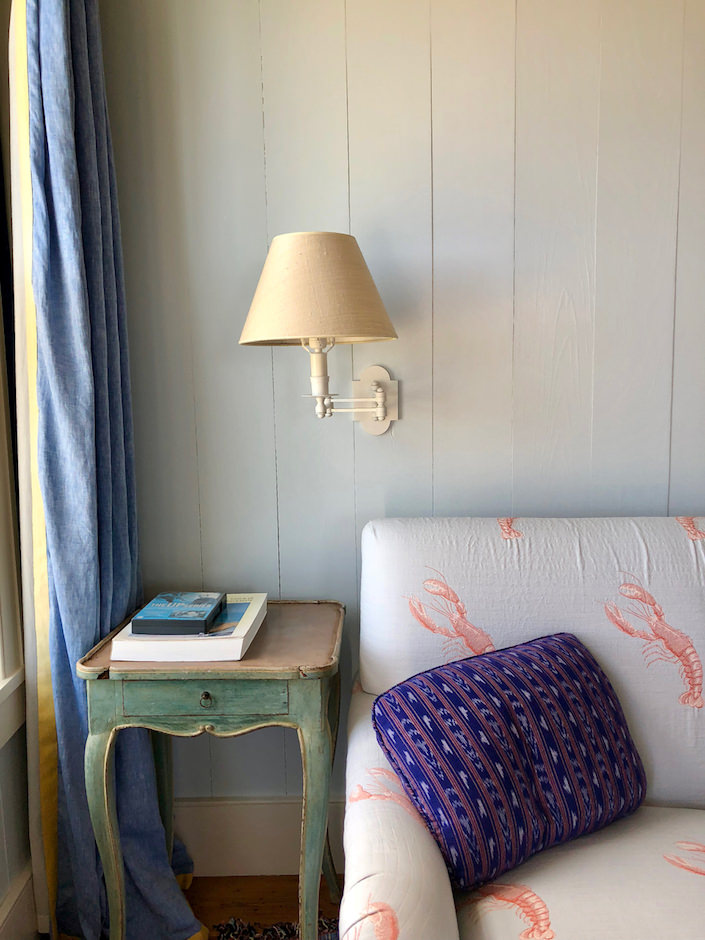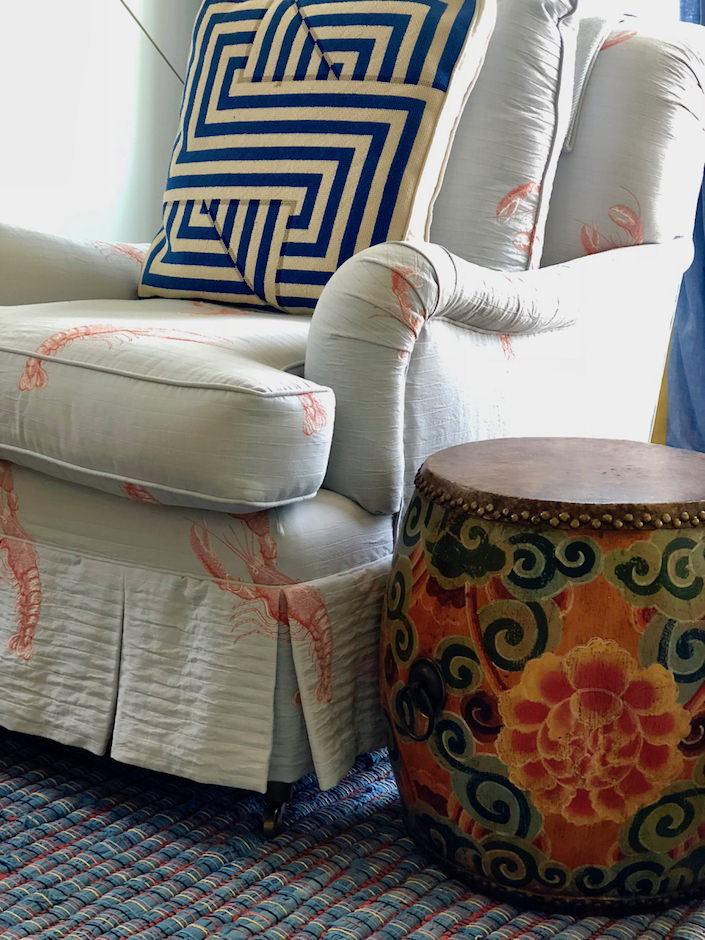 As Jeffrey explained, "It's a snap to do a grand house on island – it's a breeze to do a boastful residence – but it takes effort and talent to make a house as relaxed, inviting and as atmospheric as this."
all photos by Stacey Bewkes for Quintessence
Part of Jeffrey's team working on the house was Kevin Isbell, then Design Director, who years later worked on this family's tiny guest cottage, featured in House Beautiful earlier this year. You can see both the legacy of his tenure with Jeffrey (talent begets talent) and the family's continuing island connection – both something to be proud of.