For the third year, as part of Nantucket by Design, NYSID students were invited to reimagine the front rooms of Nantucket's Oldest House. Overseen by Vice President for Academic Affairs and Dean at NYSID, Ellen Fisher, the project is a great hands-on collaboration with the NHA, spotlighting the island's historic property and showcasing the talent and creativity of the students.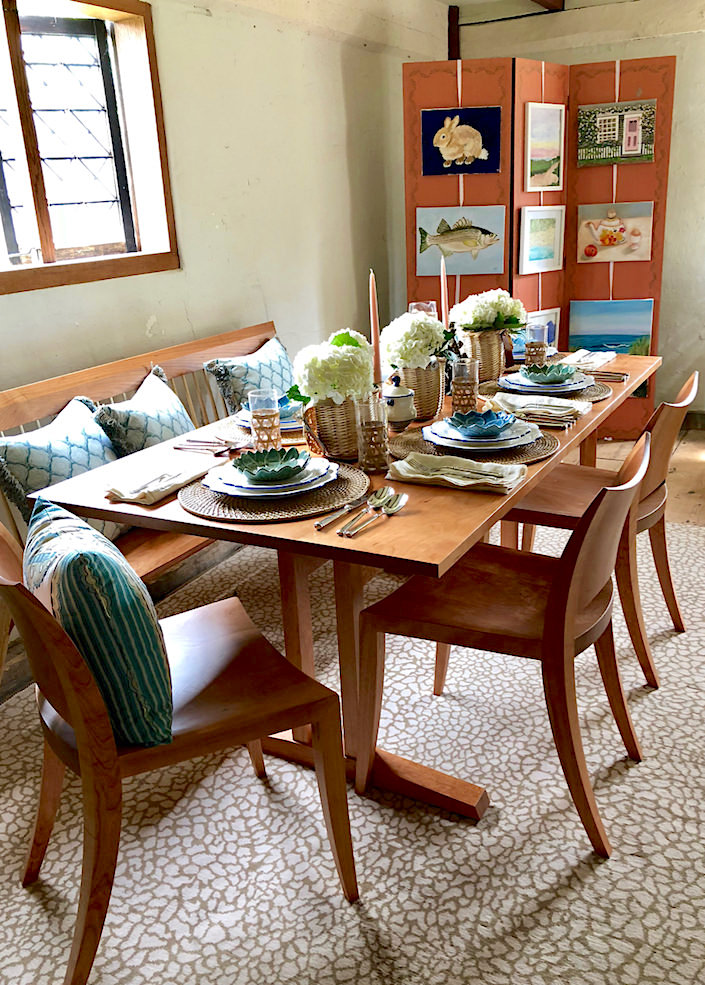 Built as a wedding gift in 1686 for Jethro Coffin and Mary Gardner by their fathers, what is also known as the Jethro Coffin House, is not only the oldest home on island but the sole surviving structure from the Nantucket's original English settlement. As an homage to the togetherness of 17th century family life, interior design students Audrey Keller and Patricia Kennedy themed their room "Gather."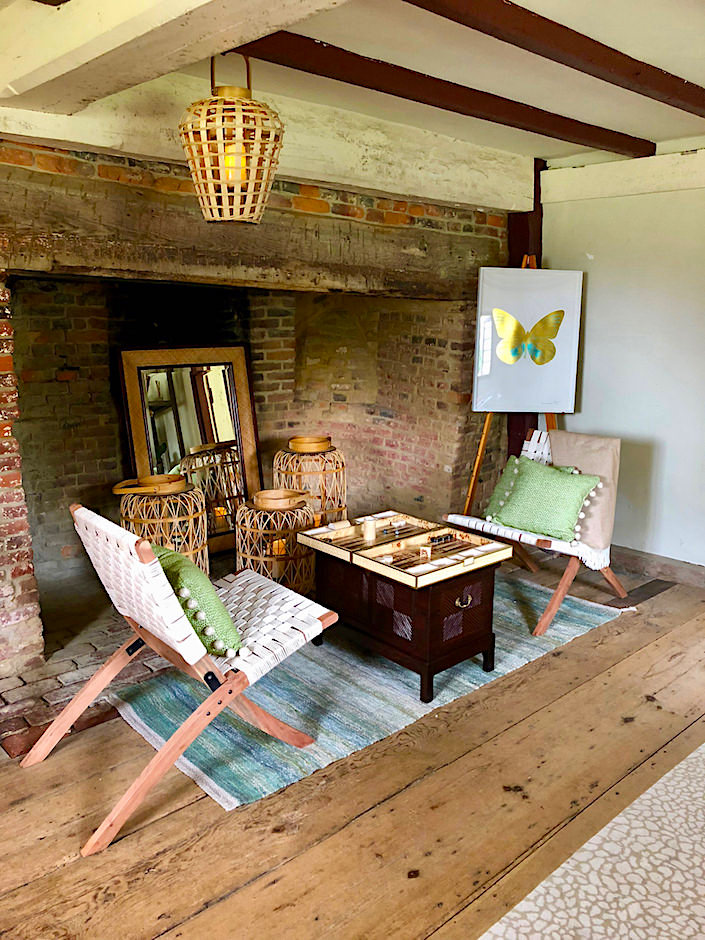 Focusing on table and hearth as the heart of the home, they presented a stylish version of life in the otherwise monastic oldest house. Many island resources are scoured for the project with finds including the woven chairs from Nantucket Looms, Rosewood chest from the Lockhart Collection, Damien Hirst art from Samuel Owen Gallery and rug from The Weaving Room, all above.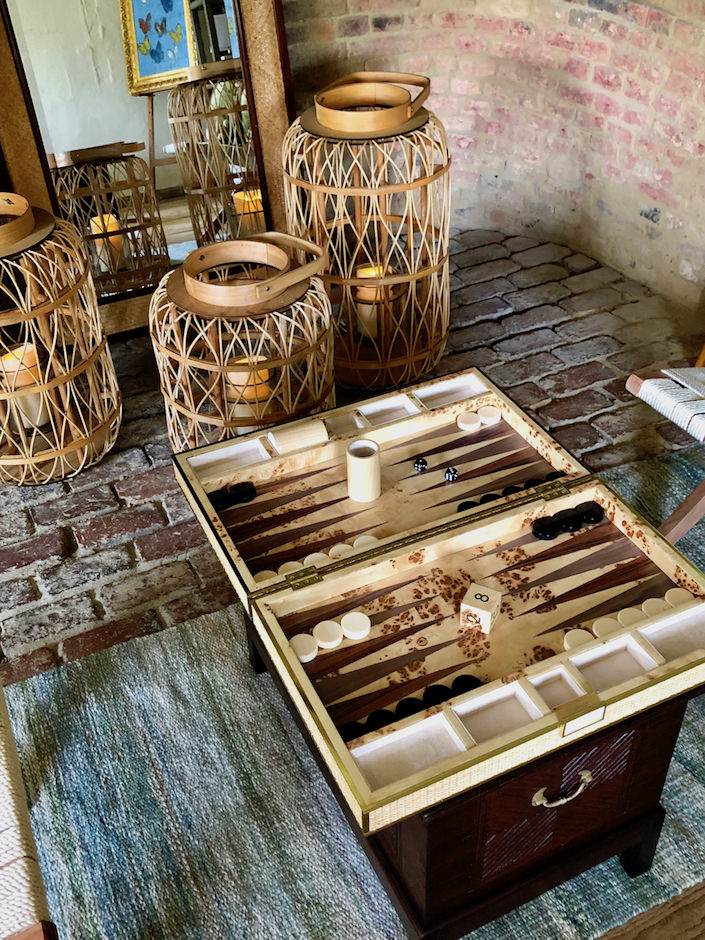 A backgammon set from AERIN and Amanda Lindroth Harbor Island Lanterns complete the cozy scene.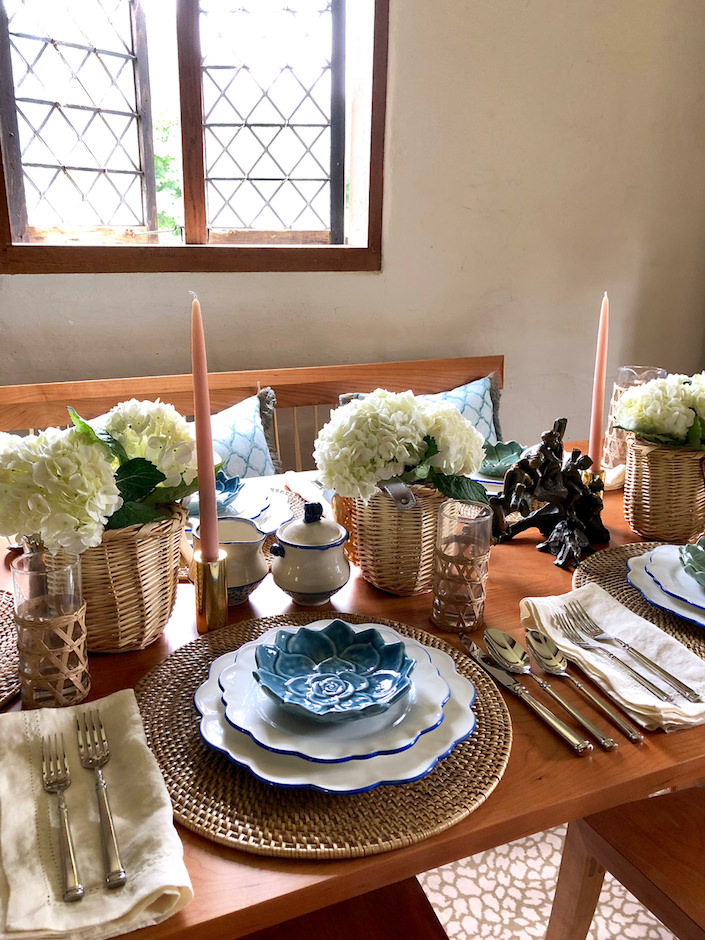 On a table by Thomas Moser, place settings from Williams Sonoma and rattan accessories from Amanda Lindroth (one of this year's panel speakers), were paired with local finds –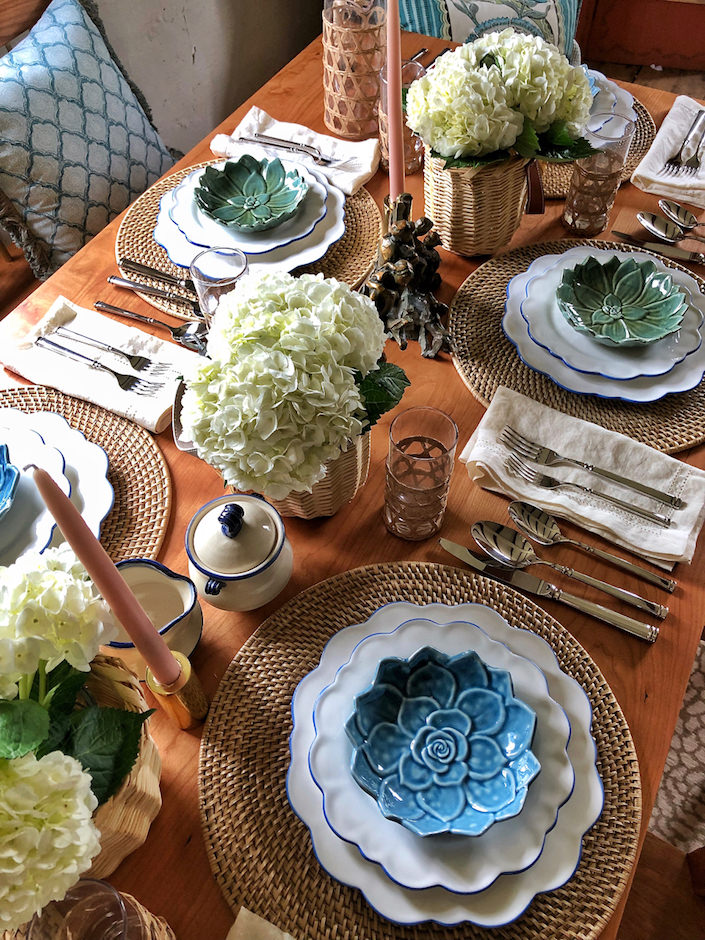 candlestick from Bodega, small Family Tree sculpture from Cavalier Galleries, pottery from local artist Barbara Toole and in the back a Hunt Slonem from Quidley & Company, all anchored by a Kelly Wearstler rock-inspired carpet from The Rug Company.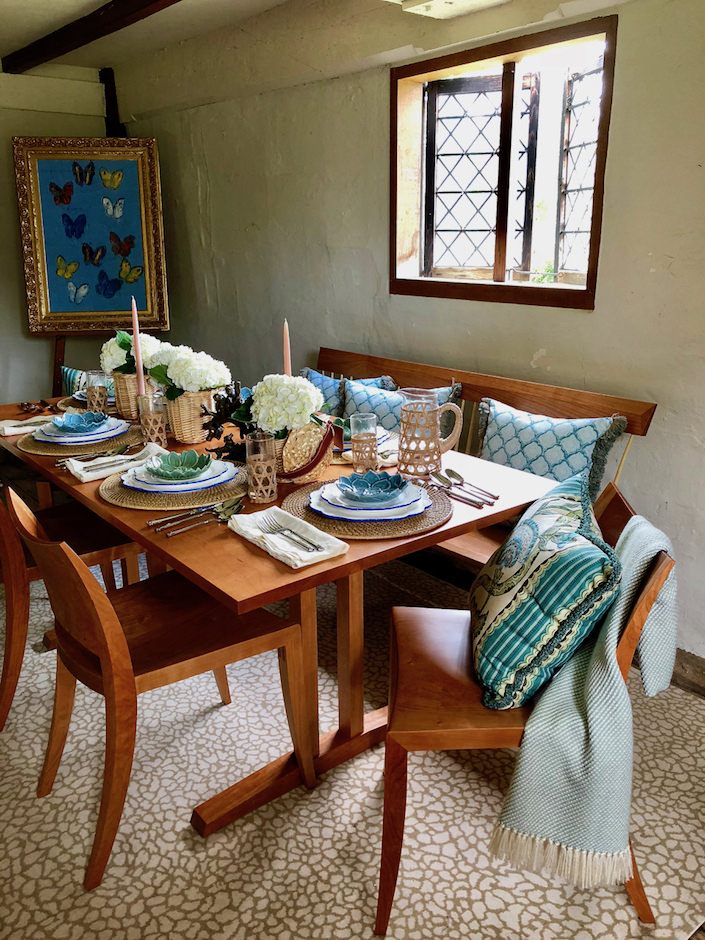 A throw from Nantucket Looms paired beautifully with pillows made from sponsor Kravet fabrics. How pretty is this embroidered Brunschwig Gautier Print, a documentary hand-screen print updated with embroidery.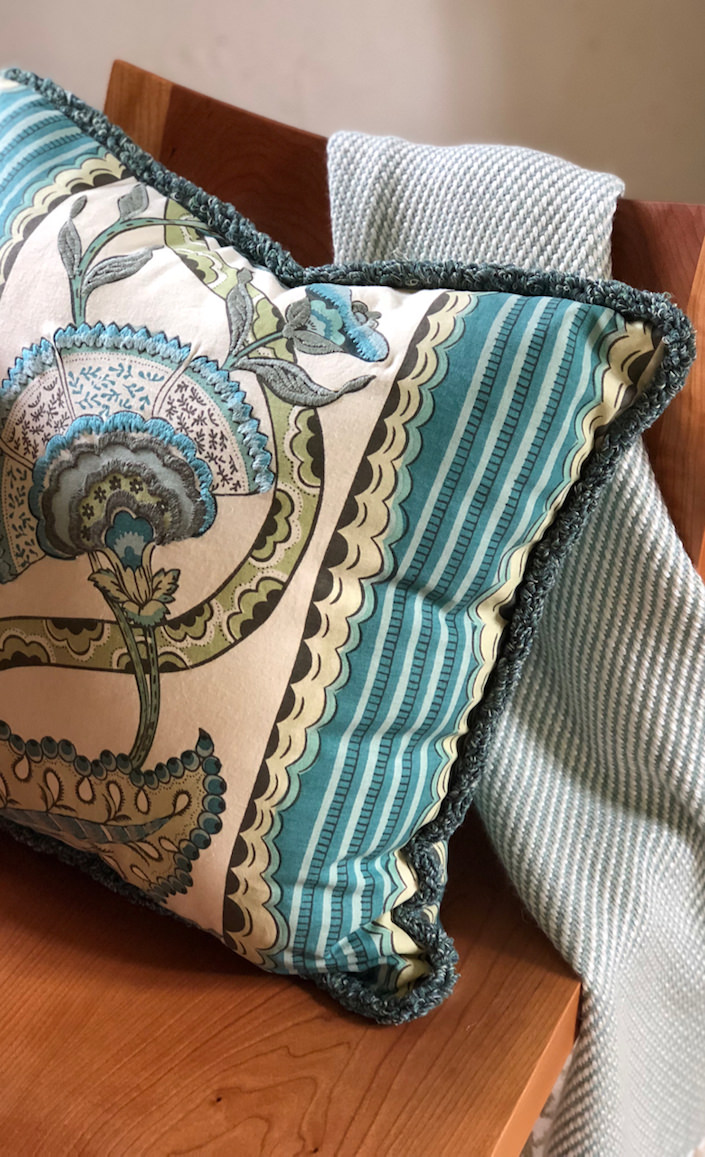 A creative and thoughtful addition was the folding screen from John Rugge Antiques with student art from local teacher and artist Meredith Hanson.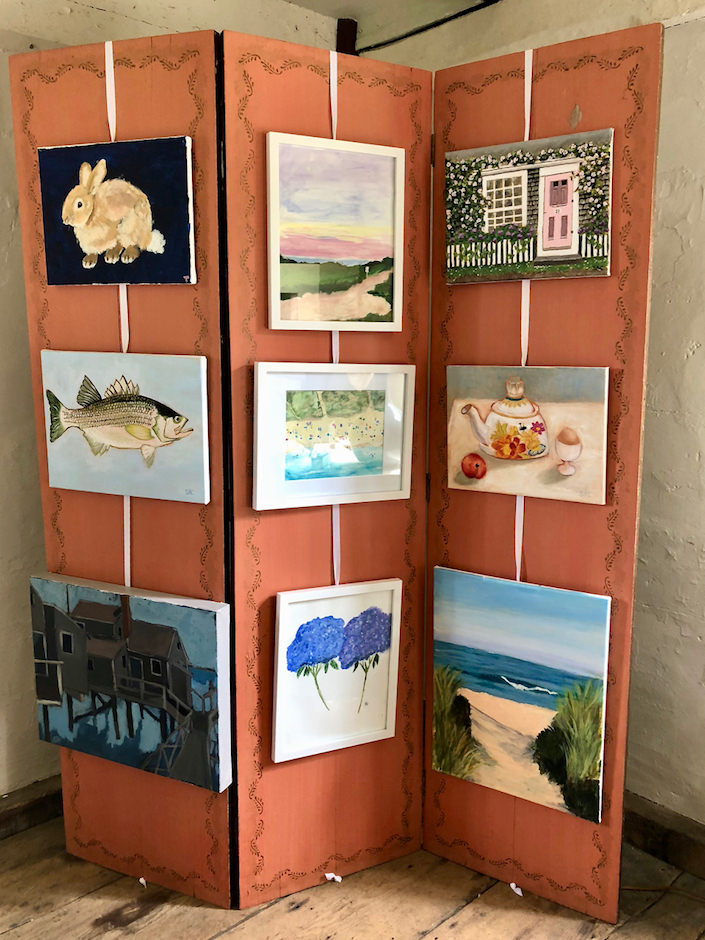 And a nod to their mentor Ellen Fisher with her new book for the NYSID on garden stools from the Lockhart Collection.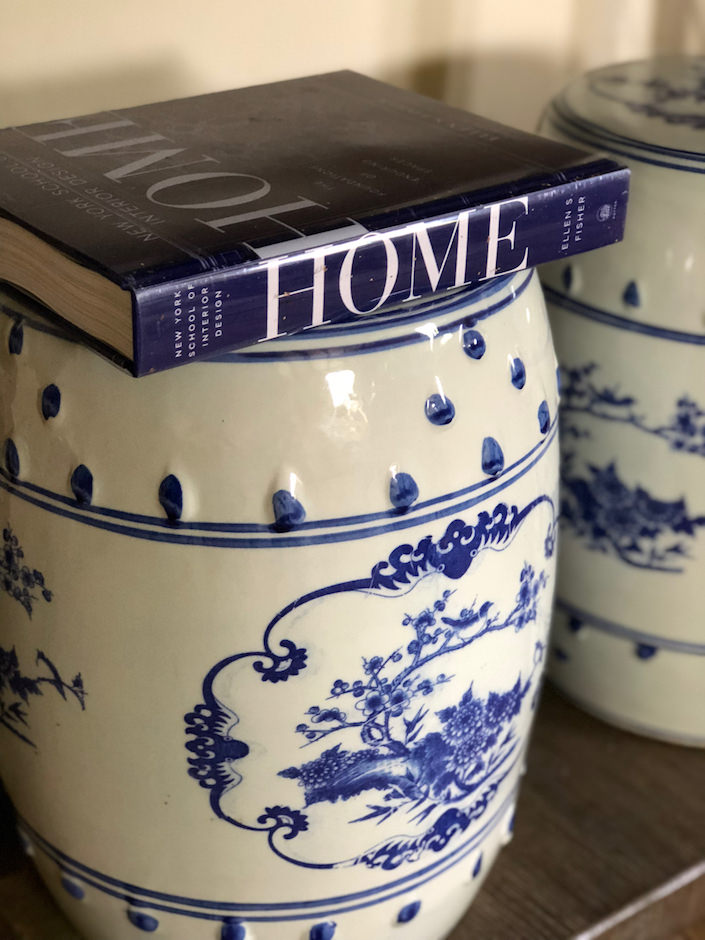 In the other space, Juhee Son and Seryung Hong created an Alice in Wonderland fantasy fairytale.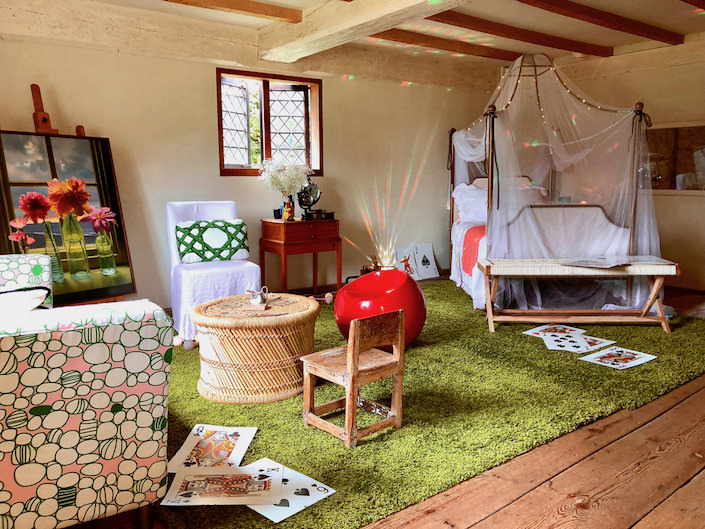 Imagining that Alice grew up on island, the reverie included her returning to Nantucket after travels around the world to refresh and update her vision of home.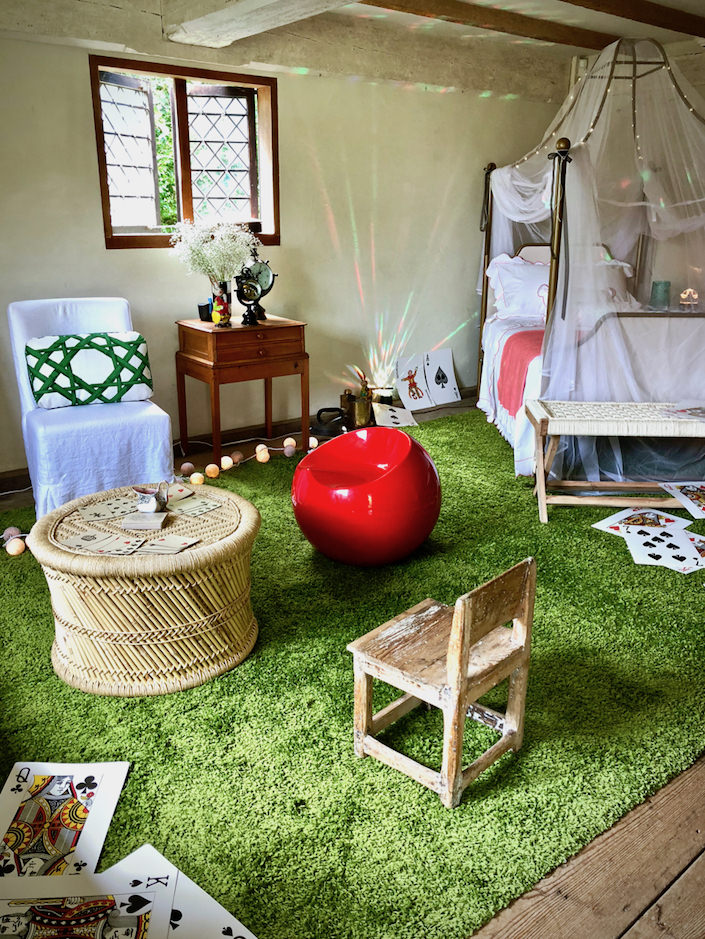 Playing with scale and whimsy, the students found the red stool and many accessories at Christopher's, the bamboo pillow and candles at Centre Pointe, standing white mirror, bench and many furnishings at Nantucket Looms and bedding courtesy of Matouk.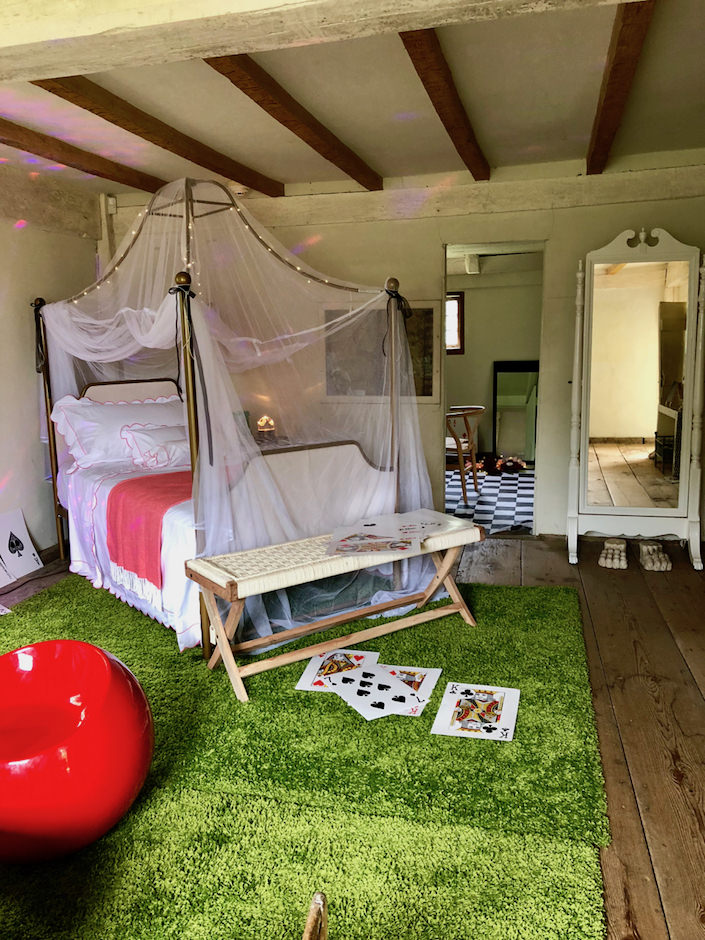 A vintage sofa and Scott Prior painting from Quidley Gallery emphasized the fantasy and scale
all photos by Stacey Bewkes for Quintessence
Congrats to the students and to the NYSID for showing us yet again how history can be reimagined through the power of design.