Ask any designer to name their favorite source of inspiration and many will cite travel. Nothing quite refreshes and expands one's point of view as immersion in new geography and culture. Veranda Magazine quite agrees and so coming next month is their first-ever Wanderlust issue with a world of treasures from around the country and globe.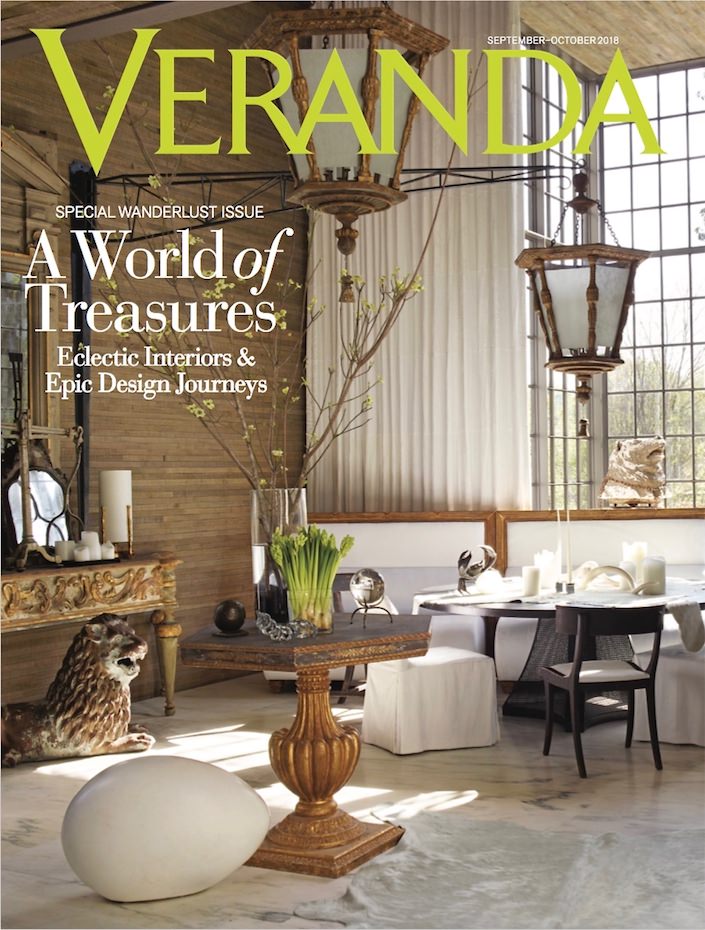 And it's not just the interiors that inspire. I always think Veranda has one of the best front of book sections and this issue will have you coveting a bevy of beautiful furnishings and fashion inspired by legendary journeys like The Nile, below.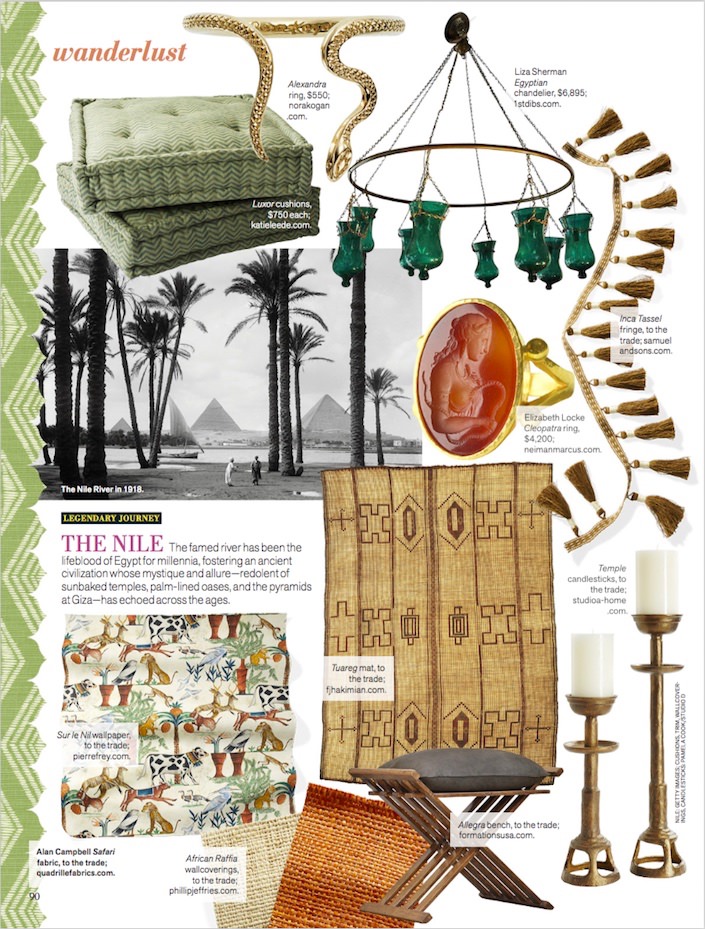 I was delighted to see friend, designer, design historian and author Maureen Footer's new home in the issue. One of the most knowledgeable and articulate people I know, Maureen is an expert in unearthing heretofore hidden decorative stories. Her first book, George Stacey and the Creation of American Chic, illuminated the talent of the trailblazing decorator who hadn't quite gotten his due.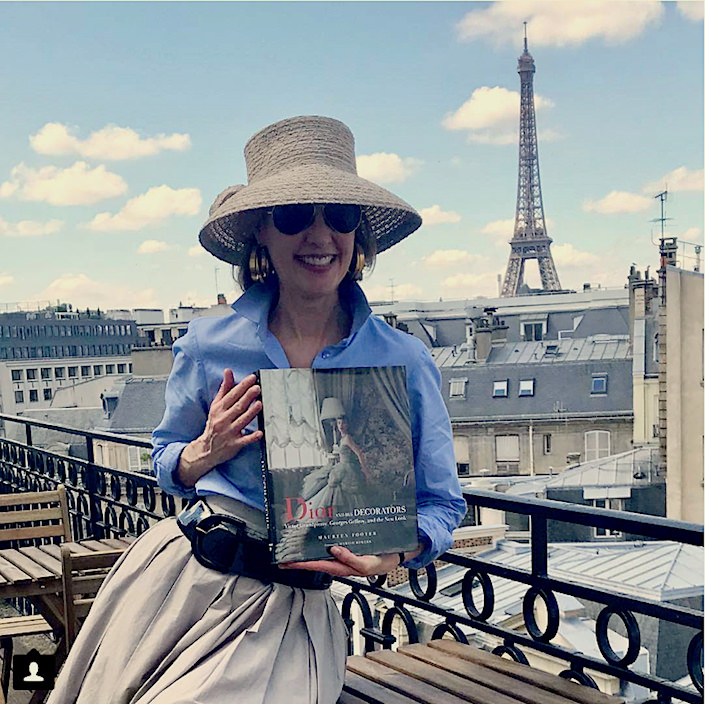 And now, her new book, coming next month, melds fashion and interiors with panache. Dior and his Decorators: Victor Grandpierre, Georges Geffroy, and the New Look links the luxurious designs of three legends who knew how to look back to move forward with style and a new modernity. Above, the ever stylish Maureen, via her Instagram, in Paris with the book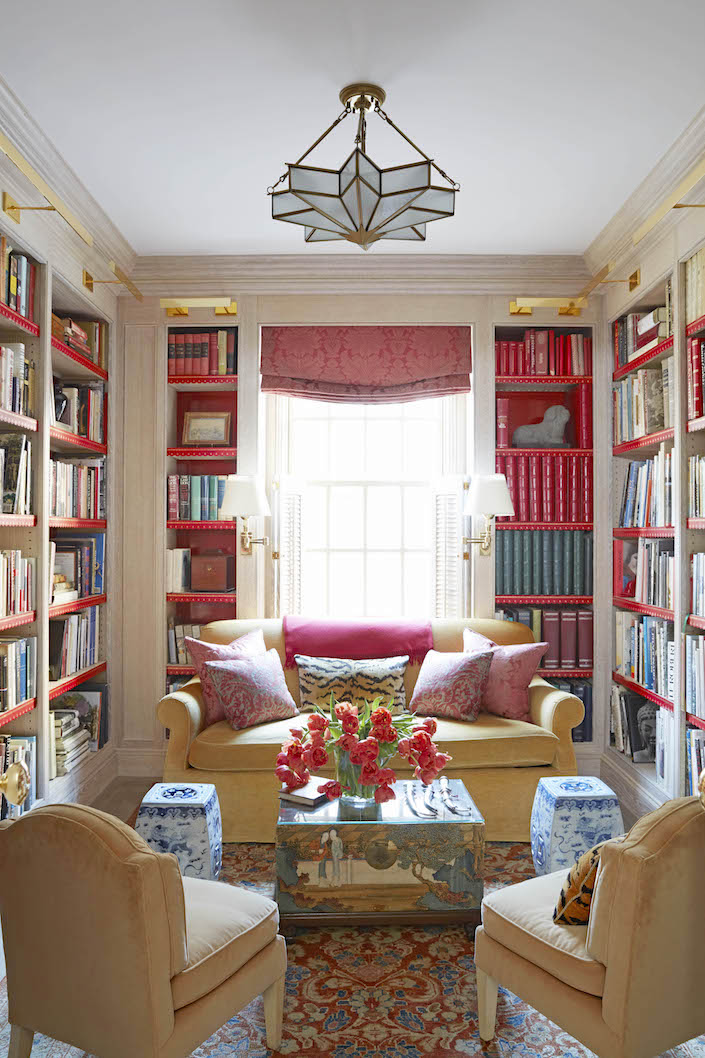 And so it is that Maureen's chic new apartment also found its inspiration in the Dior years in Paris. Or as she explains, "…not surprisingly, since my mind and heart were immersed in the Paris of the glamorous postwar years, all that neoclassical restraint, tiger silk velvet, and spring color found its way into my apartment." Above, her pale cerused-oak paneled library is a testament to her wanderlust with Fortuny pillows, a Chinese chest and a Sultanabad rug.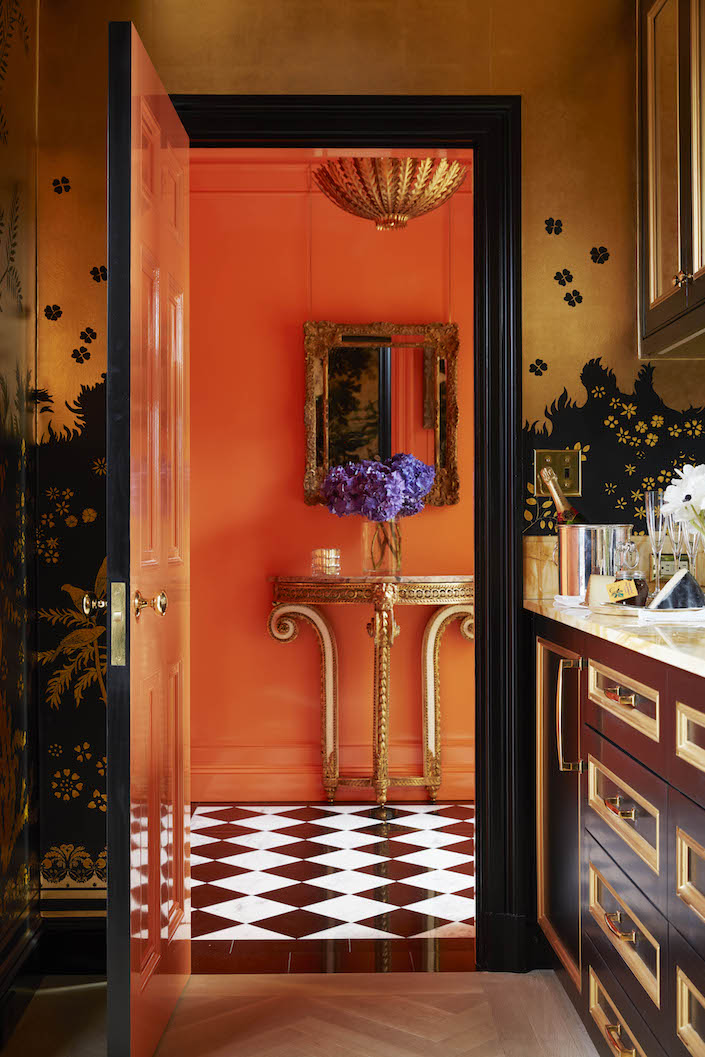 Her orange lacquered entry above, is the perfect backdrop for the Rateau inspired custom wallpaper in the chic black and gold butler's pantry. And in the dining room, old meets new with an Aubusson tapestry against silk velvet upholstered walls and the modern chic of a Saarninen table surrounded by Mies van der Rohe Brno chairs newly upholstered in cherry red leather under a Louis XV style chandelier.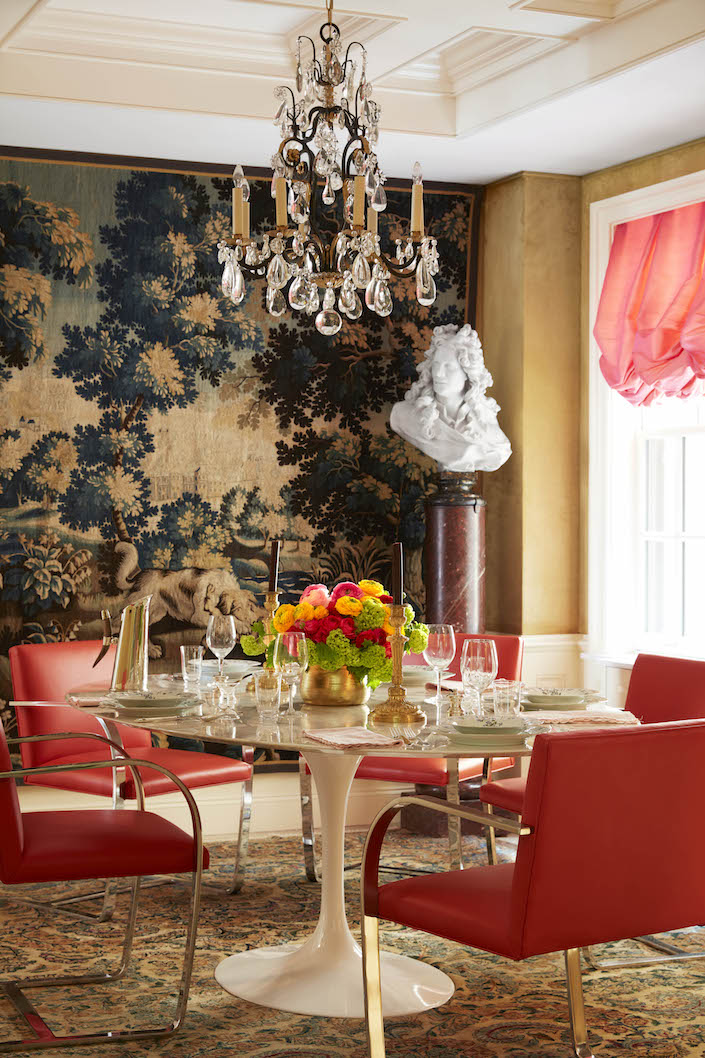 And unlike the more saturated colors of the public spaces, Maureen's bedroom is an elegant garden-like refuge with hand-painted Gracie wallpaper and soothing French blue and white scheme with charming fretwork on the shutters.
four photos above by Melanie Acevedo for Veranda
Maureen captures the spirit of the issue so succinctly, "My apartment brims with objects picked up from all over the world. … These finds remind me of where I've been and what I've discovered along the way. Indeed, over time, it has been the learning of travel that has obsessed me most." Thank you Maureen and Veranda for the inspiration. And happy travels to you readers – whether your Wanderlust takes you to distant lands or the pages of the latest Veranda!