Enter Richard Shapiro's extraordinary home and it's difficult to believe you are in the center of Los Angeles. Created with a passion for all that he loves – art, antiquities, architecture, travel – his home contains a level of authenticity, details and brilliant juxtapositions that few would have the knowledge, patience or eye to complete. Here references to ancient eras and far off places offer a romantic and very personal vision of home. Please join me and Susanna for a behind the scenes visit to Richard's very special Los Angeles home.
As a true renaissance man – collector, designer, artist and shop owner – Richard's goal, as he explains in his book, Past Perfect, was to create "fictions crafted and composed to allow for the suspension of your awareness of time and place."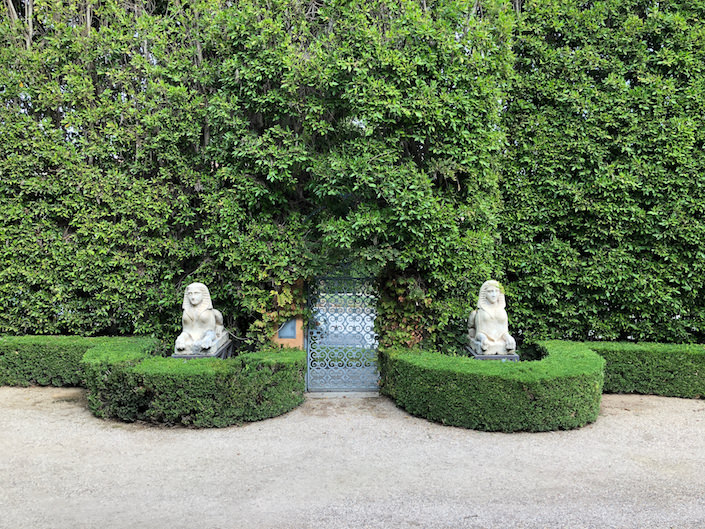 Even upon entering, you are immediately transported and the illusion has begun. With an unerring eye, Richard combines ancient and contemporary art along with bespoke furnishings and finishes providing the alchemy required to complete the fantasy. Layer upon layer of personal mementos and acquisitions live together in spaces that are "so authentic in appearance, spirit and mood that their true age and locale cannot be discerned."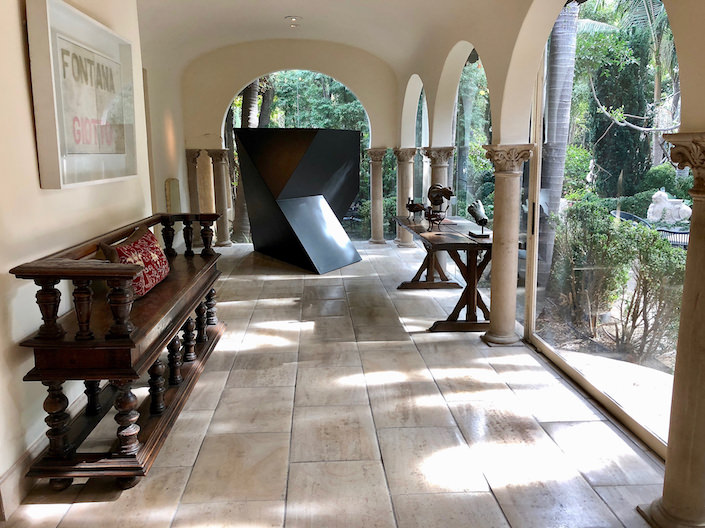 Inspired by the fantastical boxwood garden at Château de Marqueyssac, Richard imagined his own lush version, again using inventive conceits to achieve the desired effects of age and maturity. He himself works assiduously there to maintain the billowing effect.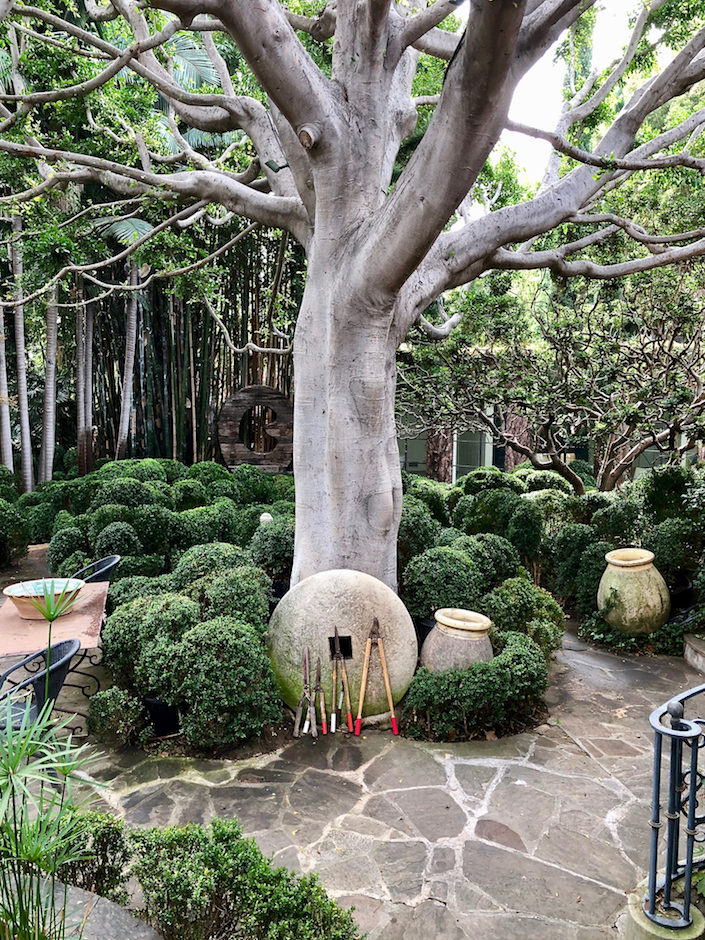 Throughout the home, there is a gracious and refined aura that reflects his experienced and educated eye. In Richard's bedroom, textiles, antiques and architectural enhancements create an environment full of character and emotion.

So thank you Richard, Susanna and I were thrilled to be able to share the magic of your remarkable Los Angeles Home.
all photos by Stacey Bewkes for Quintessence