Plain English is appealing in any form. Whether language, or in this case traditional bespoke kitchens, we like it straight forward with proper and enduring construction, gracious yet utilitarian style and a certain personal flair. Plain English kitchens checks all the boxes with the debut of their beautiful new Greenwich Village, NY showroom.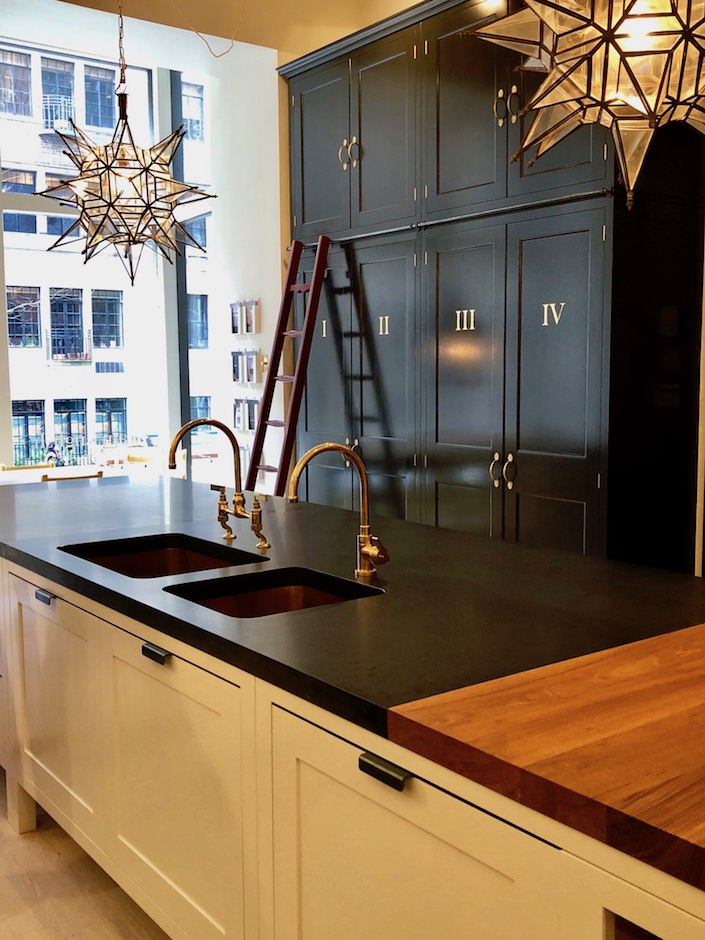 Over 25 years ago, Plain English was founded, like many of the best firms, to fulfill its owners unmet needs and desires. Tony Niblock and Katie Fontana wanted a traditional, painted kitchen for their house in Suffolk, England. When they couldn't find what they envisioned, they hired a local carpenter to make it, painted it themselves and then of course Plain English was born.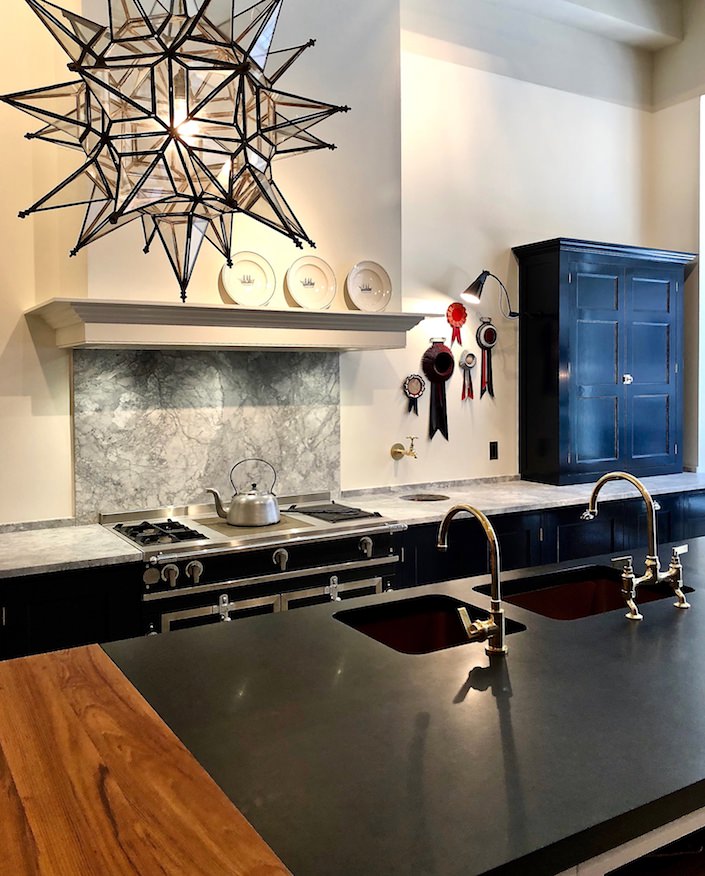 Reflecting my favorite mantra (are you sick of hearing it yet?) looking back to move forward, Plain English "references the values of the past and gently evolves to embrace the modern ways we live now." So behind and within their classic cabinetry you may find a modern freezer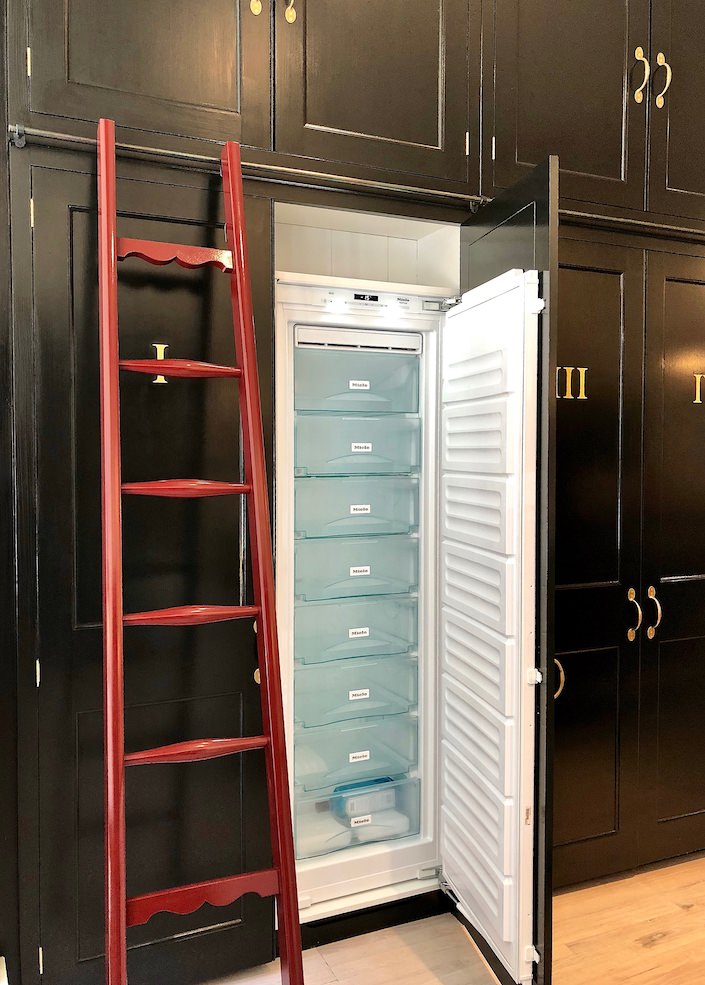 or a removable shoe shine kit,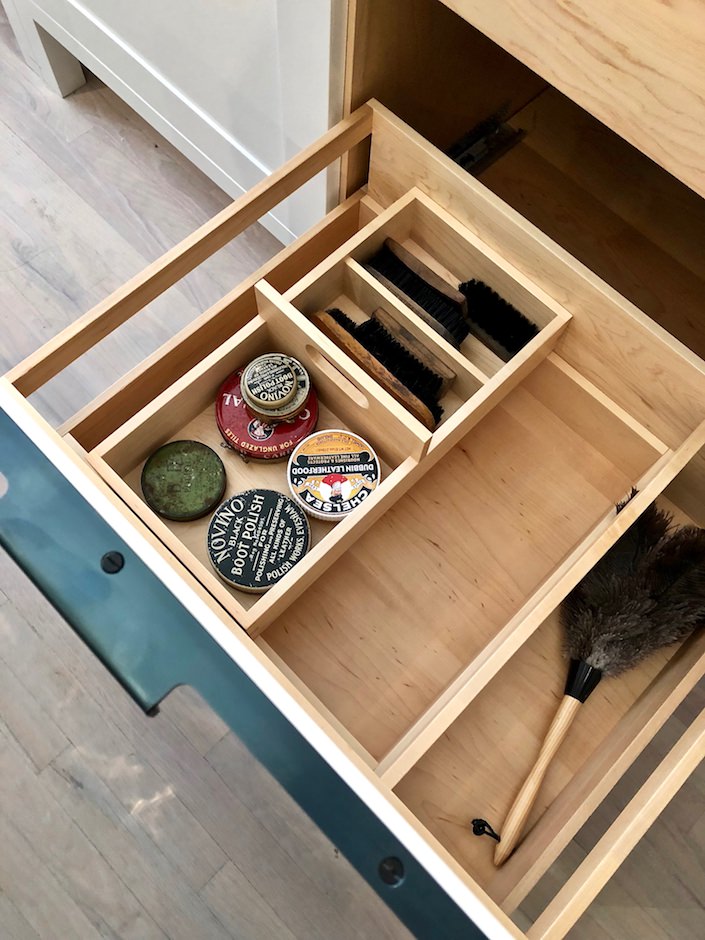 perfectly organized silver cutlery drawer (with felt liners of course)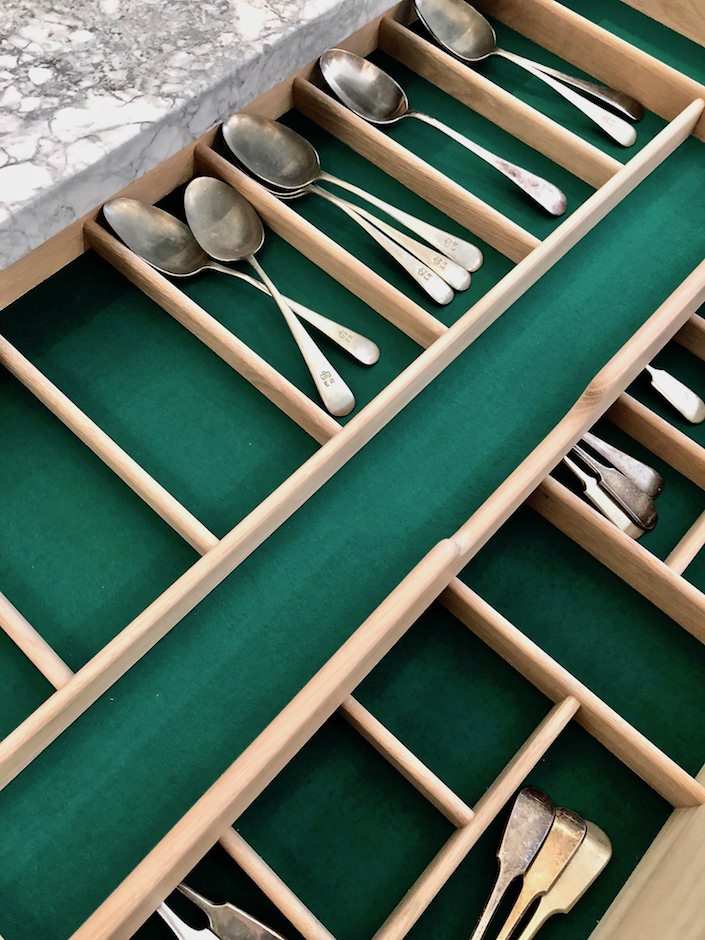 or pull out bins for anything from garbage, recycling, composting or even storing dog food.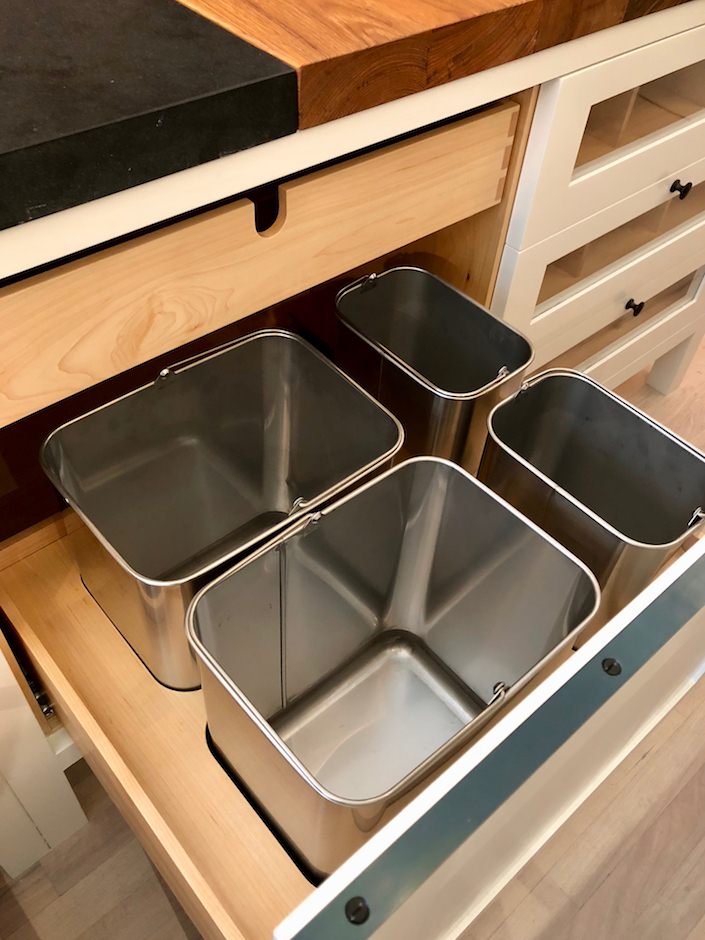 The inside is as important as the exterior both in terms of function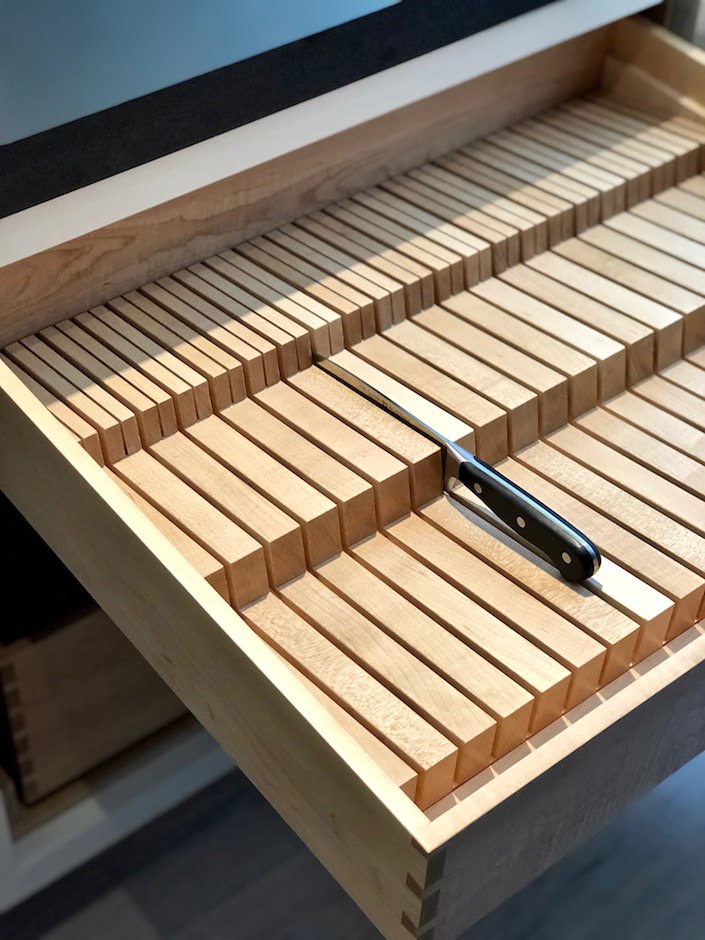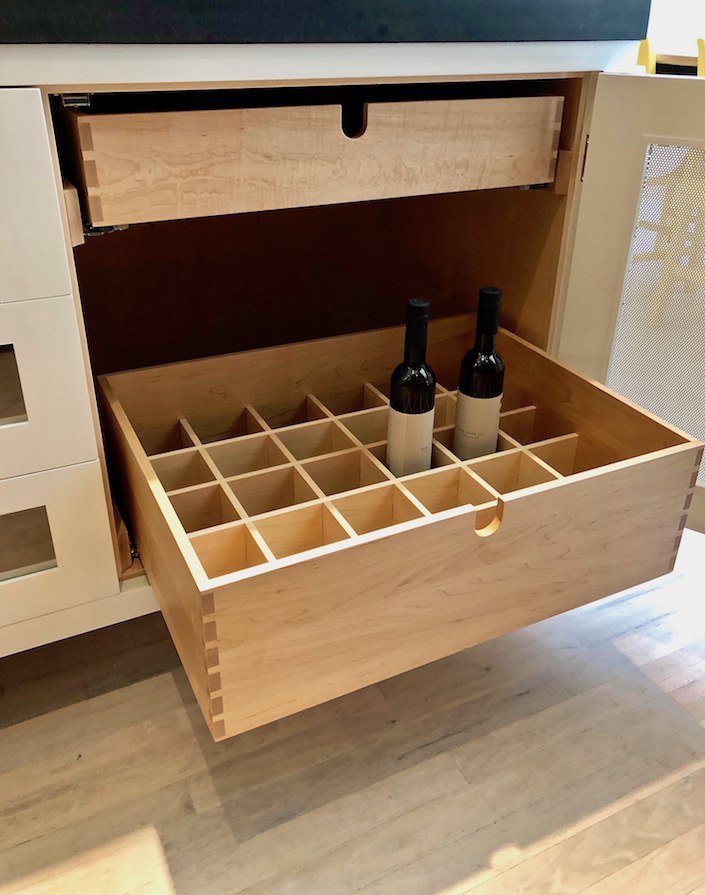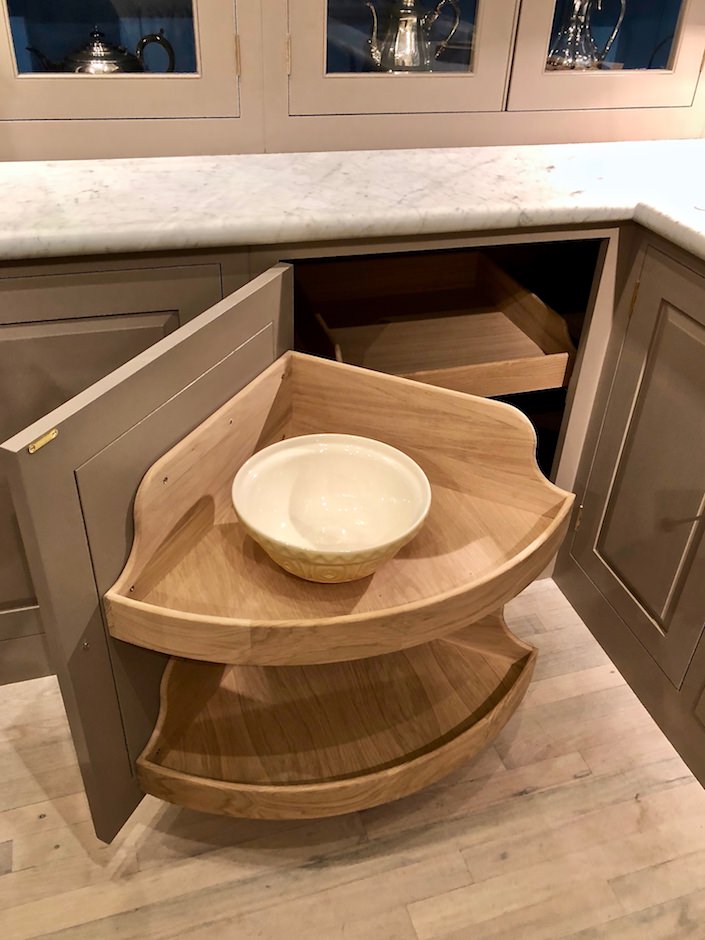 and beauty,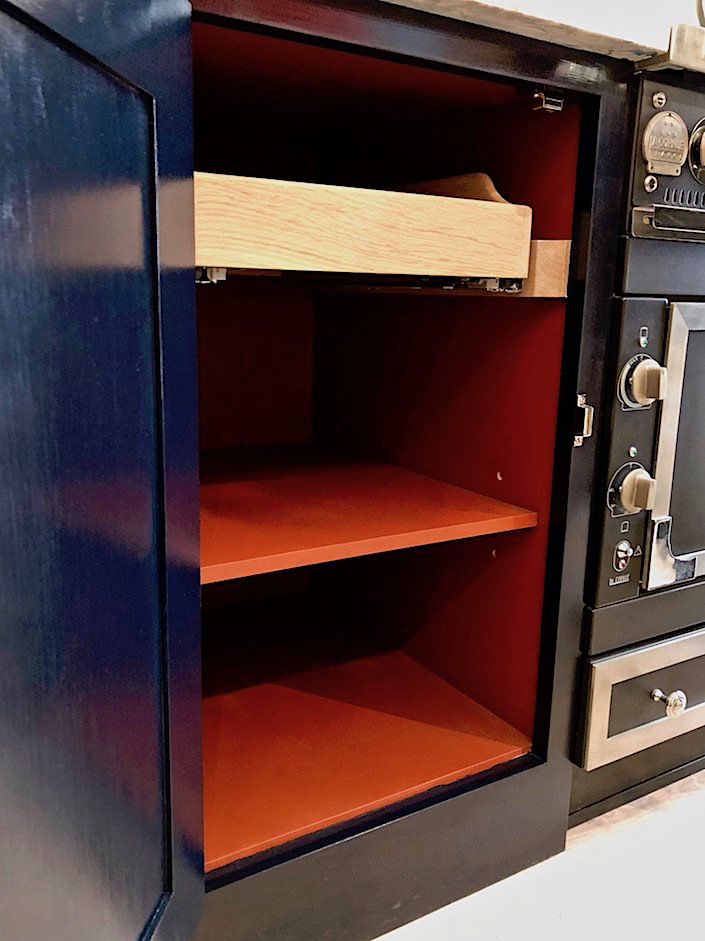 often with clever and beautiful storage solutions.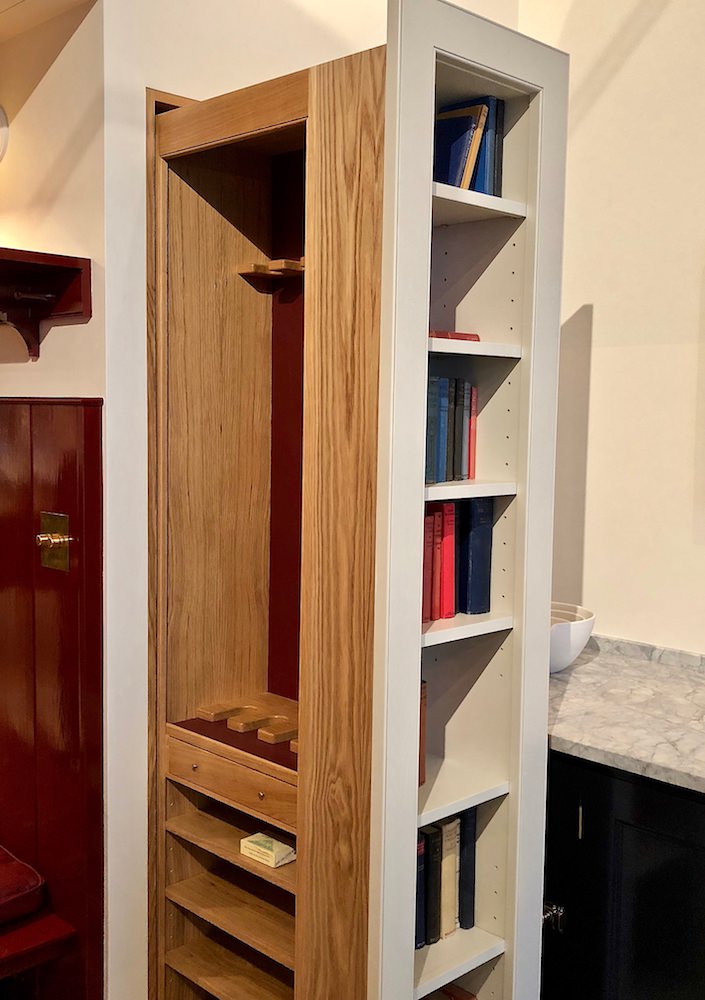 The point is that Plain English kitchens are entirely bespoke. From the first meeting with clients to subsequently translating and fulfilling their dreams, the firm matches meticulous designs with exquisite craftsmanship and materials.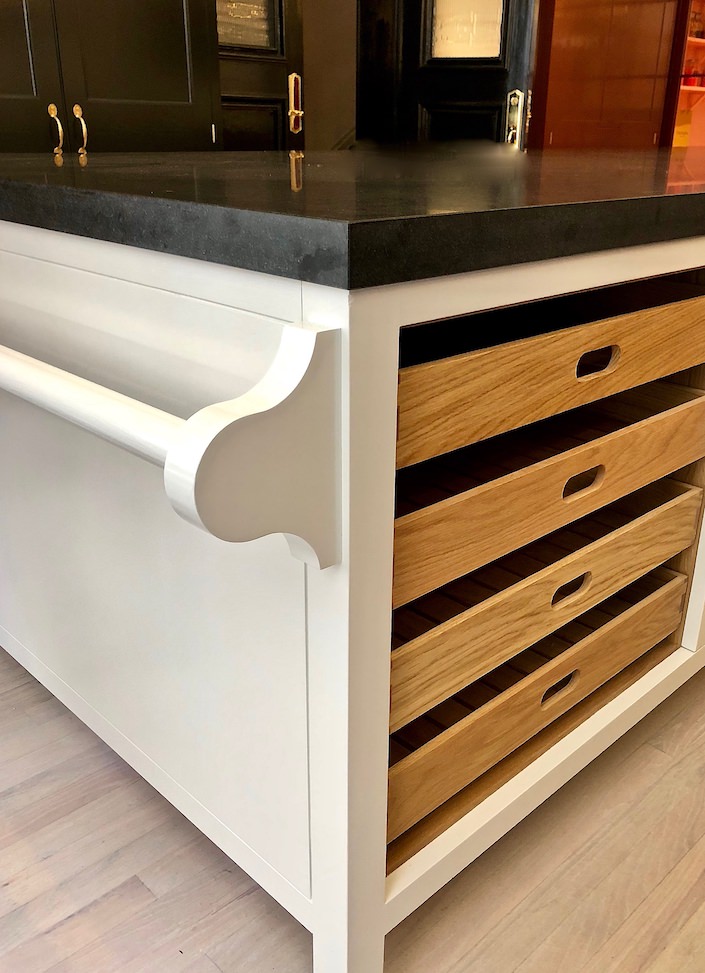 Every detail is thought of and executed by hand in their Suffolk workshops, from hand-hammered copper sinks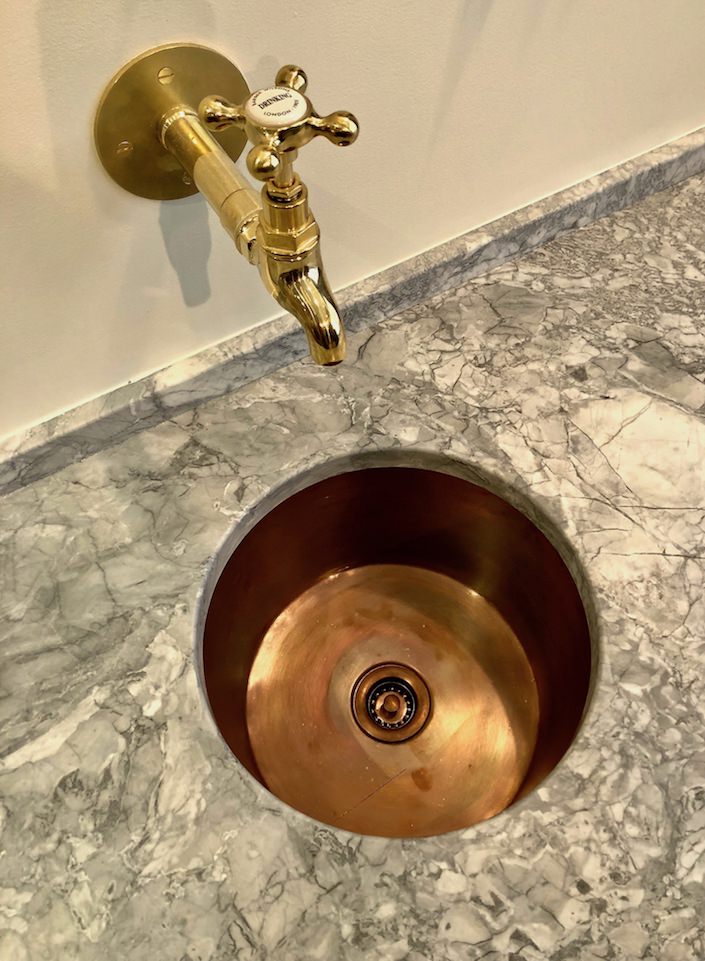 to custom hardware and joinery.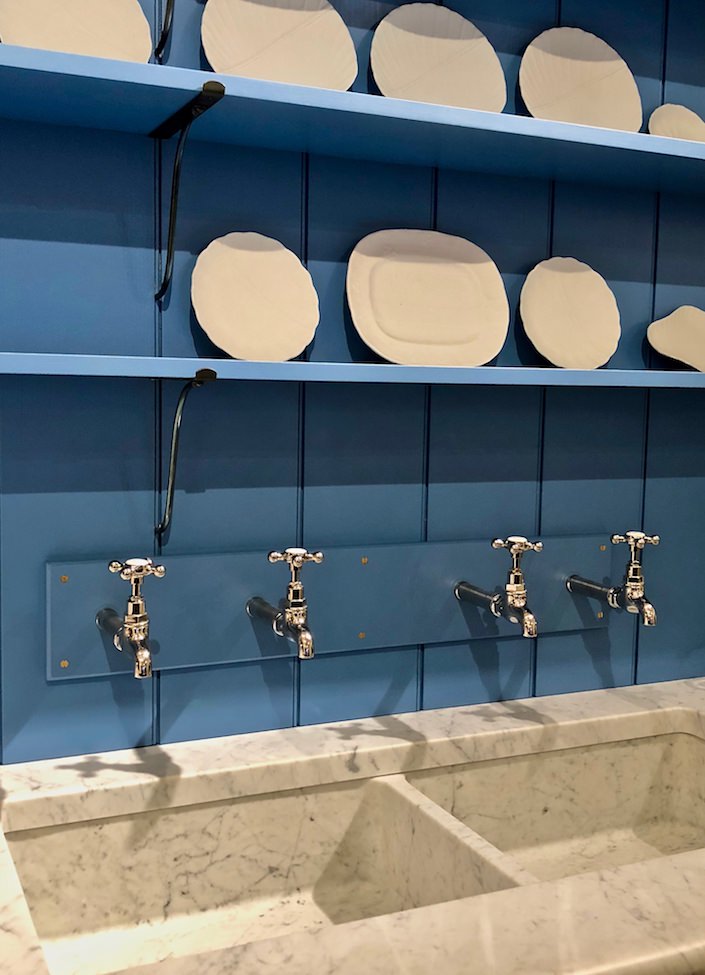 A cabinet in the showroom holds many examples of their custom colors, finishes and style samples.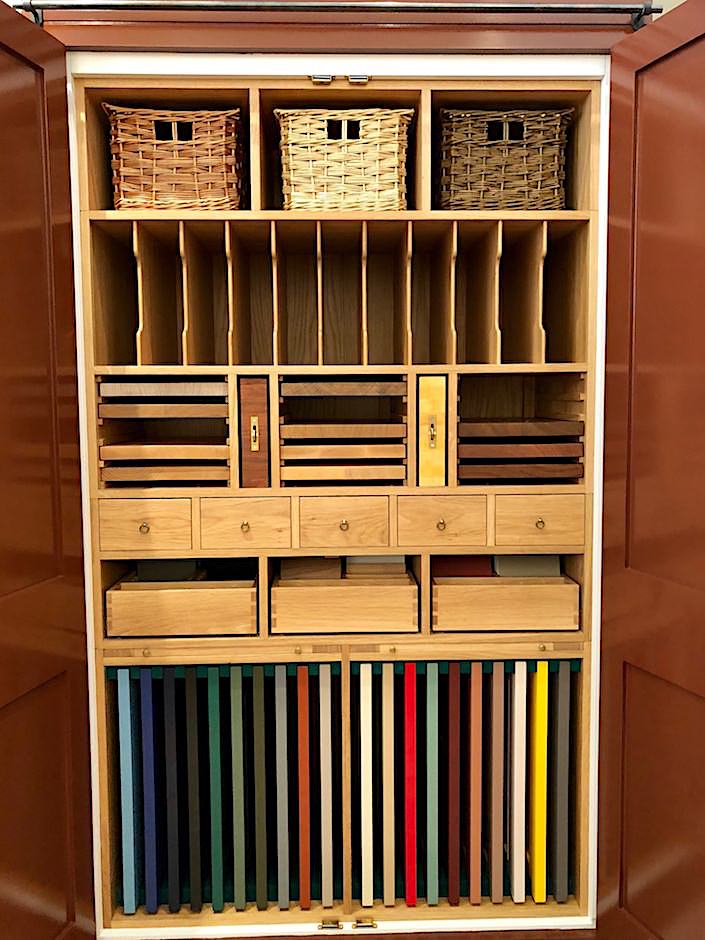 Pantries (or larders in English-ese) are one of their specialities, showing off their workmanship and practicality.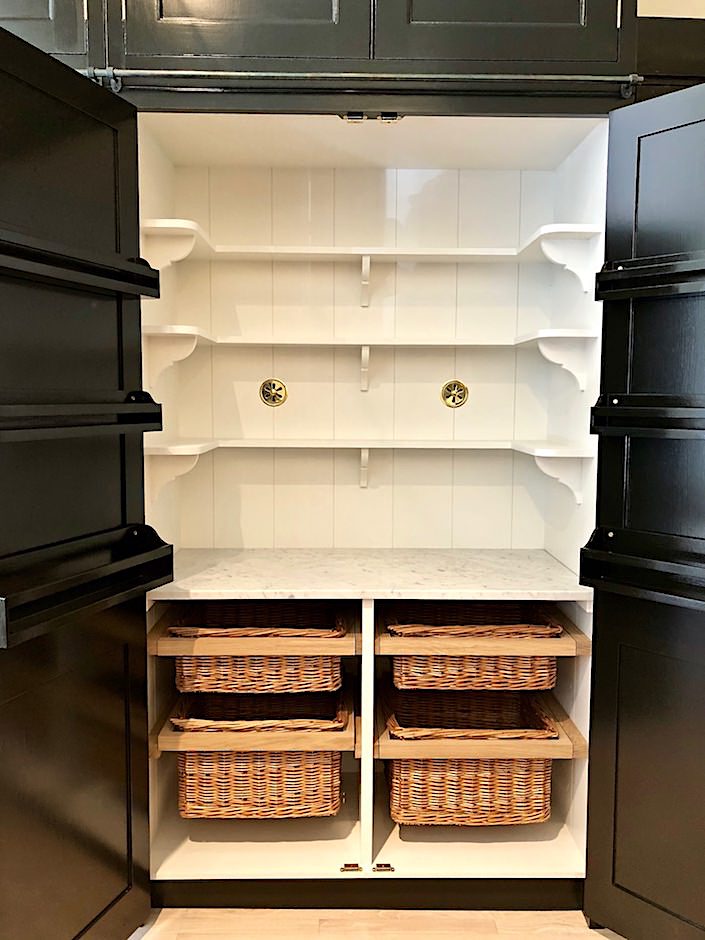 Small adjustable vents can be installed in the back to let in fresh cool air for units abutting exterior walls.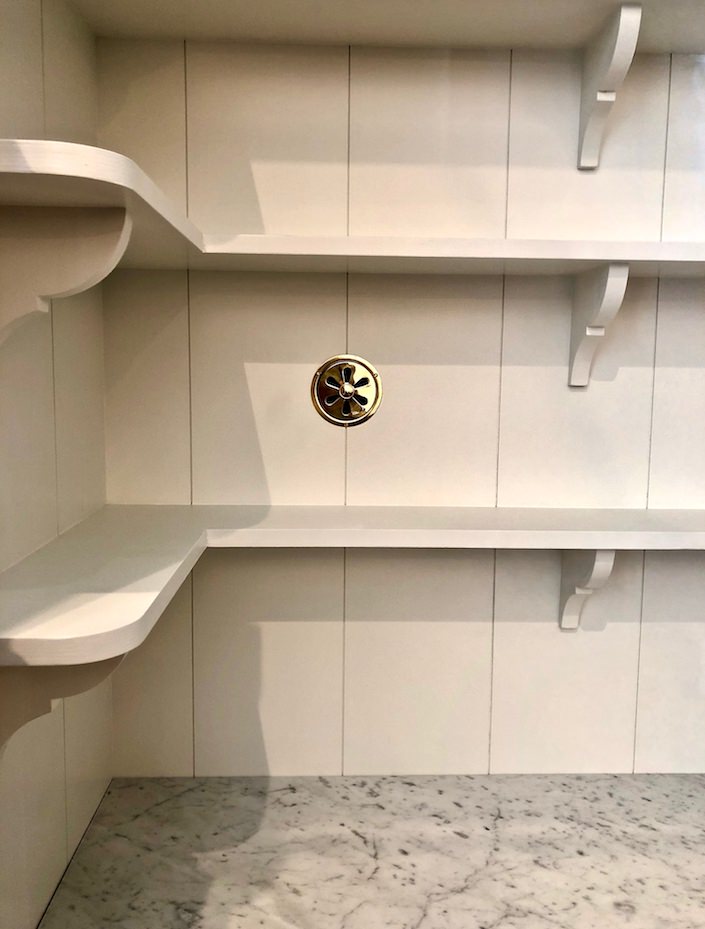 But Plain English's bespoke services extend beyond kitchens. They can create cabinetry for bedrooms, bathrooms, mudrooms and beyond. The handsome mudroom below includes a cushion made from the last bit of Connolly leather commissioned by the royal family for Holyrood Palace. It is these type of resourceful touches that  distinguish Plain English spaces.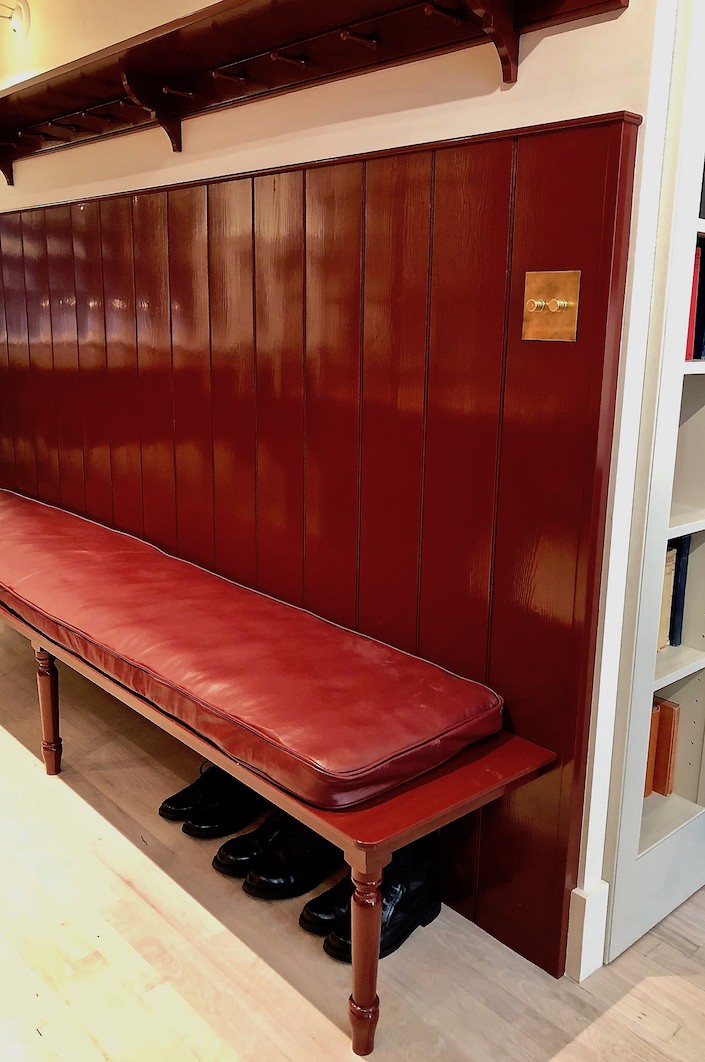 Inspiration comes from past and present. Their handsome Bond Street Latch was born after seeing a detail in a fine Bond Street jewelry store, photographed through the window after hours.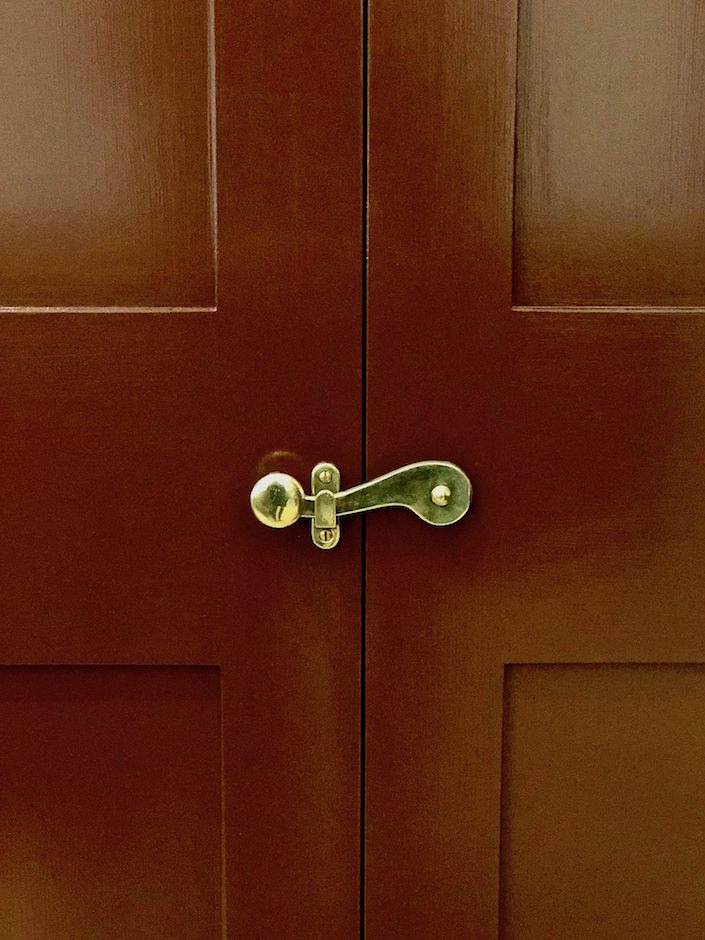 Hand stitched leather pulls add an elegant understated touch to a cedar lined bedroom closet that can be built-in or freestanding.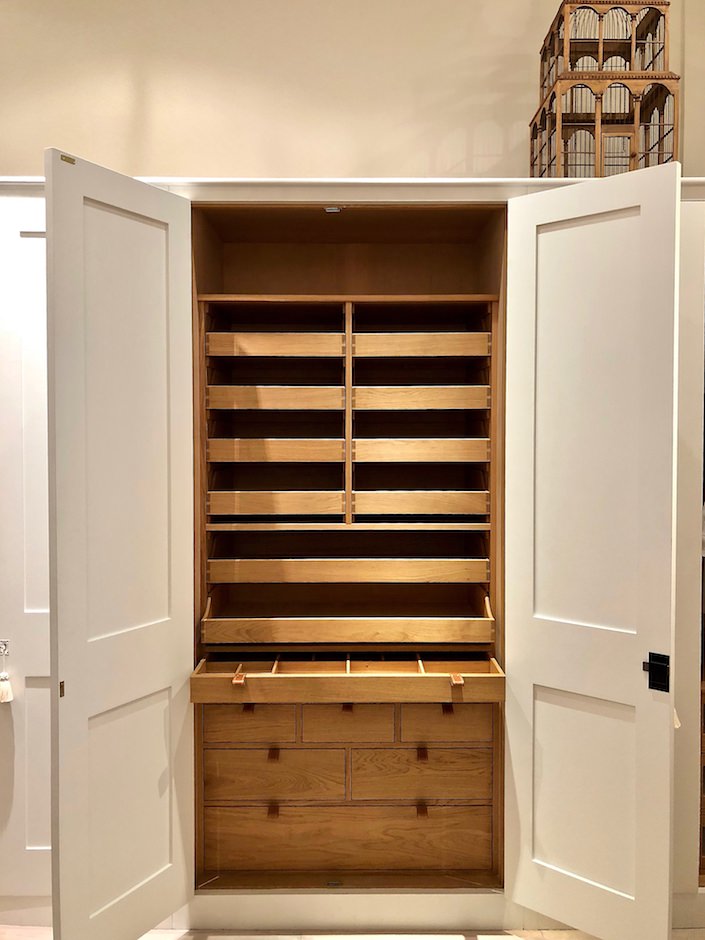 While period architecture has provided inspiration for Plain English's timeless understated built style, colors from these historic homes have helped them celebrate the art of painted cabinetry.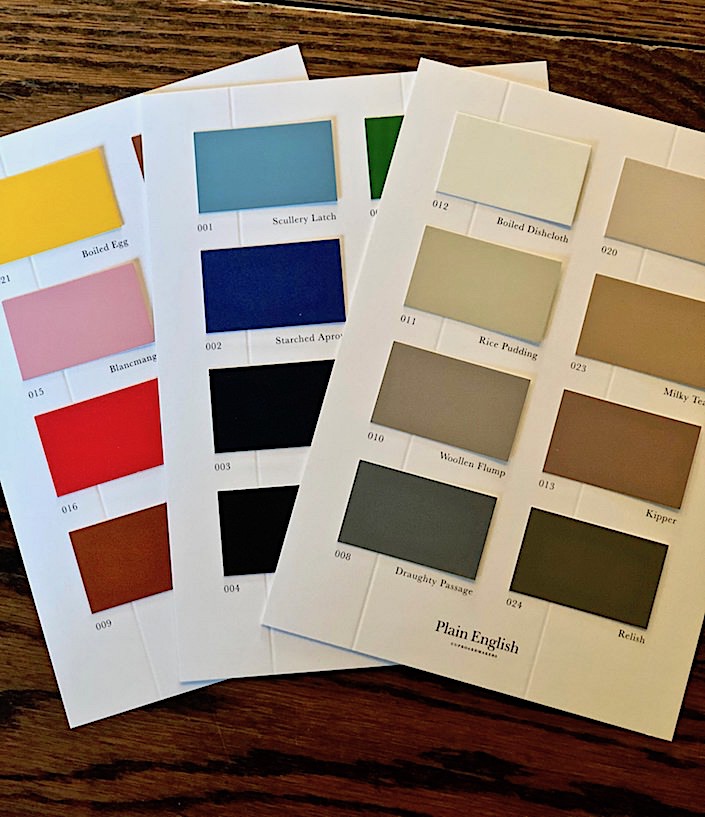 Exclusive colors such as Boiled Dishcloth, Draughty Passage and Blancmange, below, help make a Plain English kitchen uniquely your own.
all photos by Stacey Bewkes for Quintessence
Whether your home is large or small, antique or contemporary, in the city or country, if you are looking for a kitchen of uncompromising quality and infinite possibilities, Plain English may just be for you – now in NYC.
51 East Tenth Street
New York, NY 10003
212-203-0726
nyc@plainenglishdesign.co.uk