Charlotte Moss is not only a celebrated decorator and prolific author but a consummate and creative hostess. And although the title of her tenth book, out this week, may be Charlotte Moss Entertains, she actually eschews the term in favor of something less formal, less intimidating and definitely more fun. For what is more pleasurable and satisfying than hosting a meal or party for friends and family. As Charlotte espouses, "setting the table is everyday decorating" and we heartily agree! So please join Susanna and me for a behind the scenes video visit with the accomplished, wise and always resourceful author in her beautiful NYC home, as she shows us how, with minimal effort, we can make every day an occasion.
Including a plethora of examples from her own homes, memorable meals on the road (from New Orleans to Scotland to Florence), to holiday traditions and lessons from legendary hostesses, Charlotte's new tome offers endless ideas for developing your own personal entertaining style.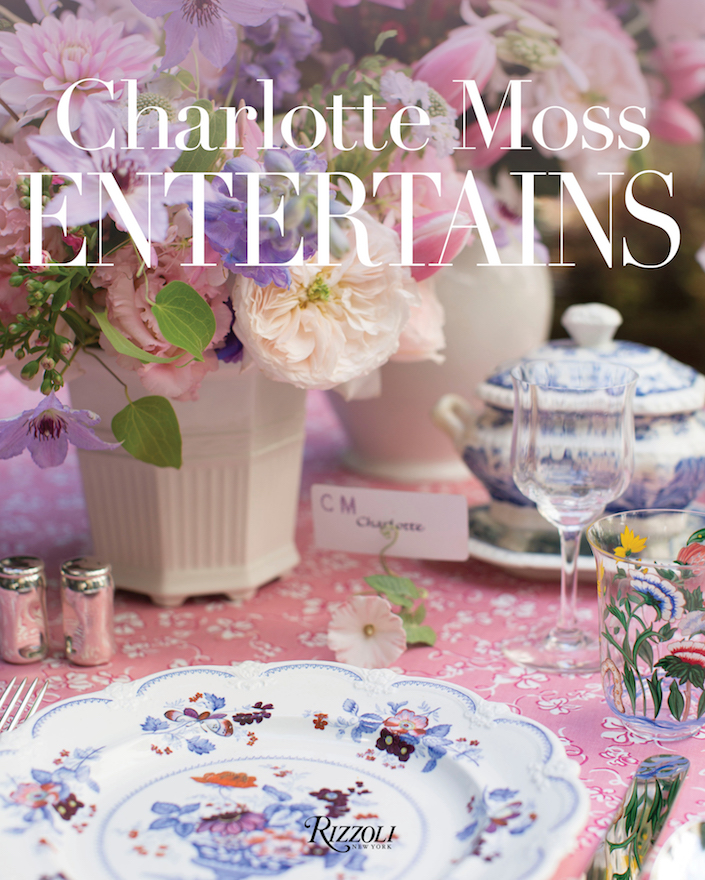 Whether breakfast in the city, dinner in her Hamptons garden, or small moments in between, Charlotte Moss Entertains has a wealth of inspiration.
photo by Charlotte Moss
Charlotte's educated eye finds inspiration everywhere to enhance her tables, from a vintage blouse printed with watermelon slices (the pattern later translated into a tablecloth) to unique finds on her travels to specially commissioned pieces from artists and artisans.
photo by Brittany Ambridge
As you peruse her luscious table settings, collections of linens and china and even some of Charlotte's favorite menus and favorite recipes, you'll be well equipped to create memorable occasions of your own.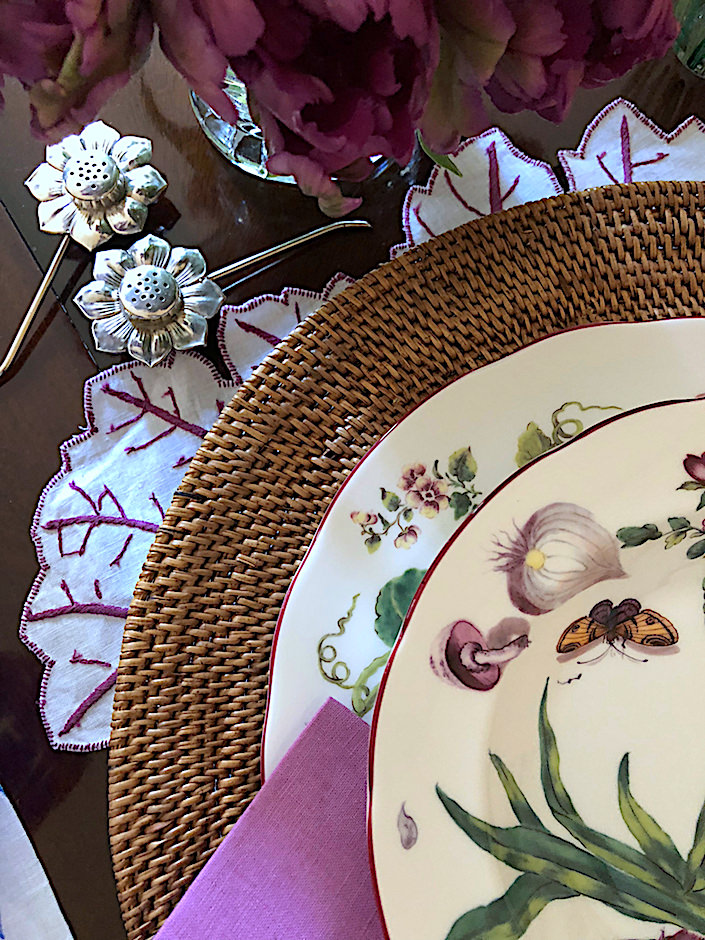 And while you'll certainly want Charlotte Moss Entertains for your library, Charlotte prepared a set of ALL NEW settings for us to shoot in the video, peeks above and below, that are not featured in the book!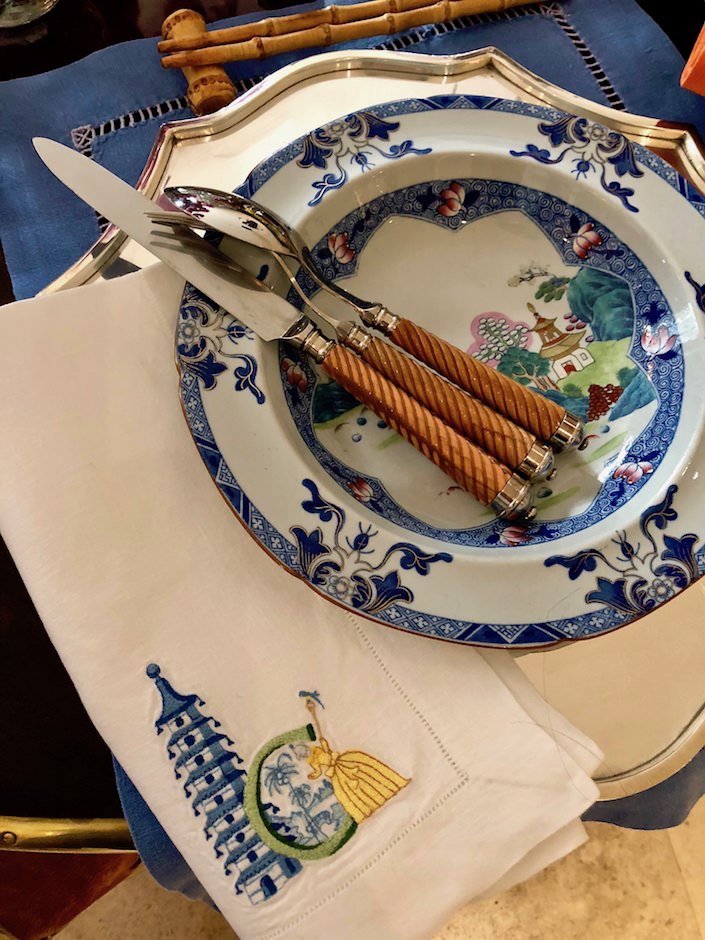 So get ready to made every day an occasion – and thank you Charlotte, you are, as always, an inspiration!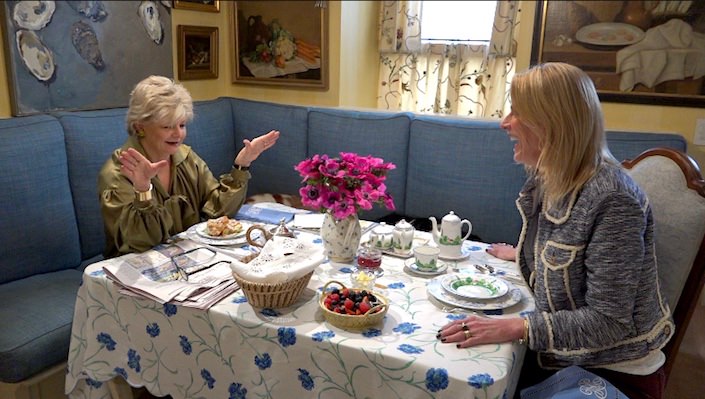 three photos above by Stacey Bewkes for Quintessence
SaveSave
SaveSave
SaveSave
SaveSave
SaveSave