Although the last couple days have felt like monsoon season here, fall is looming on the horizon, at least according to the many companies holding fall product previews this week. While I'm sure I will be revisiting some of these favorites later in the year, I thought a little peek might be helpful to keep these in mind as projects or gift lists start to accumulate. Studio Four is a designer favorite for all things woven and printed for the home. A haven for an artisanal mix of rugs, fabrics and wall coverings, the studio's young family is expanding in more ways than one. Yes, partner Kate Reynolds recently had her second son, but the business is also giving birth to many new products and an expanded space to debut in the early fall. A charming new line of wallpapers from illustrator Caitlin McGauley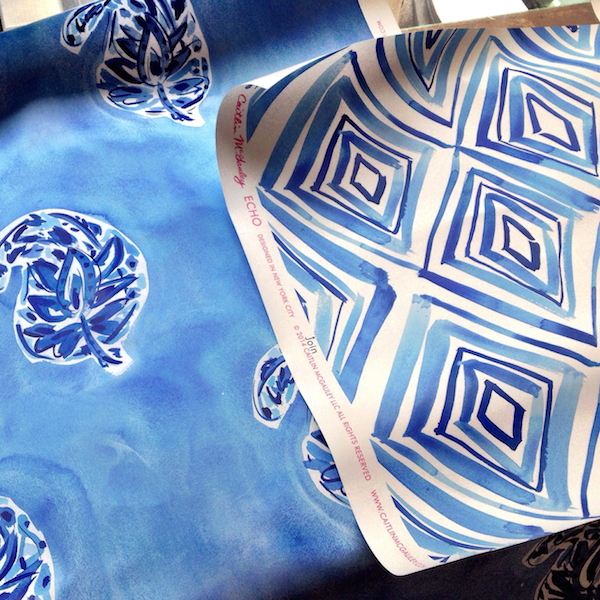 offers another way to add a colorful artistic touch to your home.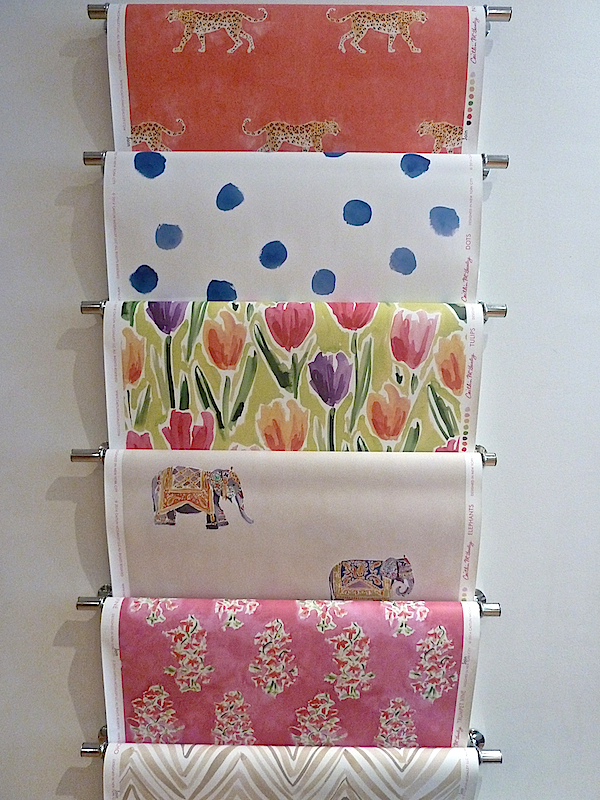 With a painterly style and whimsical attitude, they are a cheerful addition to the collection.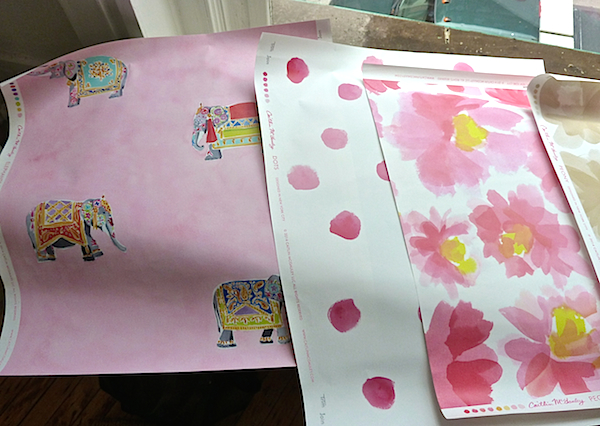 Brit Kleinman's hand painted leather hides for her company, Avo, are all about using "traditional materials in innovative ways." Starting with the natural shapes of vachetta cowhides, she uses water-based stains to hand paint her one of a kind rugs, each offering a bold graphic appeal.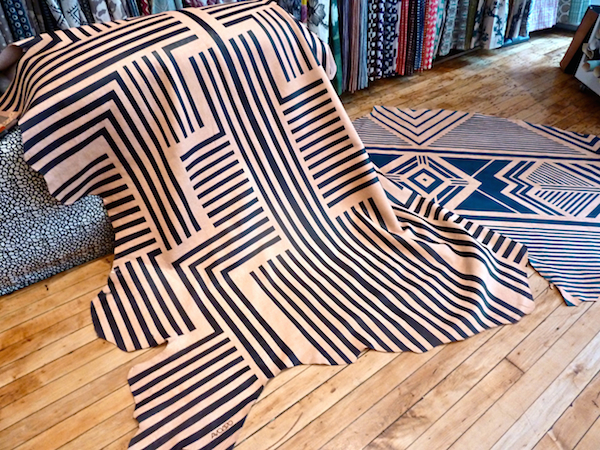 Tulu textiles (also represented at the studio) alum Clare Frost brings her exotic embroidered pillows and irresistible yek do se necklaces to Studio Four. We discovered that the more of these we piled on, the better they looked!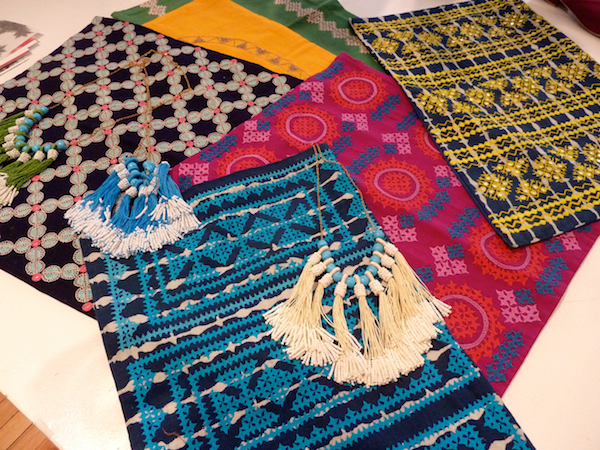 And her magic slippers are just right for adding a dose of stylish whimsy to your wardrobe. There's much more coming from Studio Four that we'll take a look at when they move into their new space.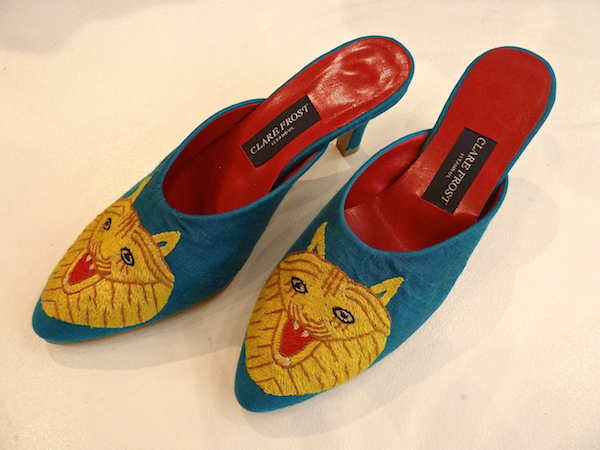 For more focussed gift giving, it was Christmas in July at the Bryant Park Hotel, where several companies previewed a portion of their holiday options. One of my favorite jewelry sources is the beautiful and eclectic offerings at Camilla Dietz Bergeron. From serious vintage pieces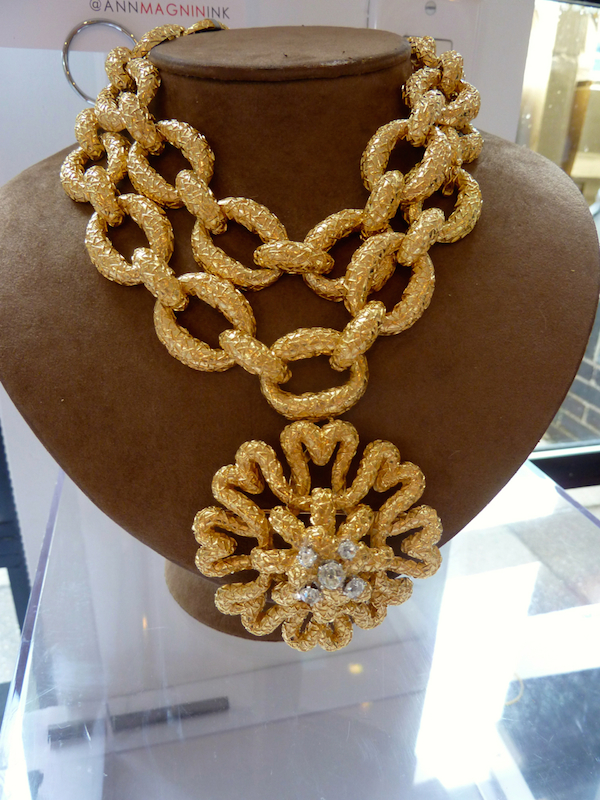 to new custom creations like these antique inspired monogrammed discs, their collection is always chic and unusual.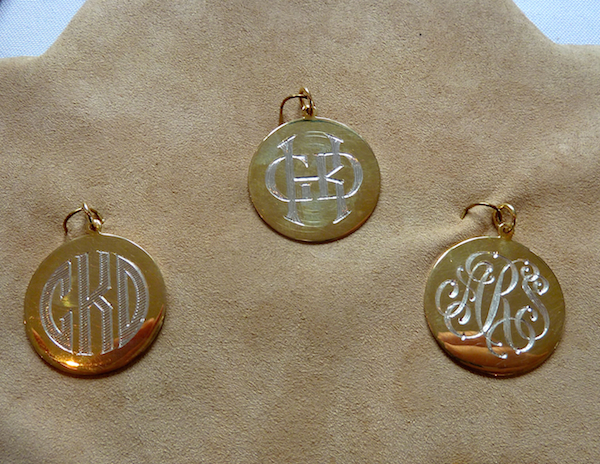 This antique ring contains a large Columbian emerald surrounded by the original miners cut diamonds and then a row added later in the 1950's. Quite the statement.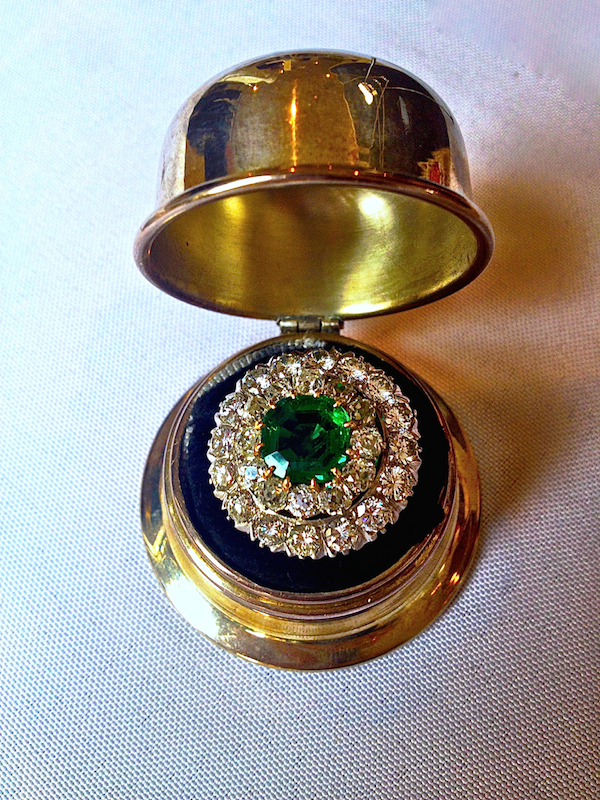 Lately I've been rediscovering the versatility of green and was intrigued by these stylish jade rings.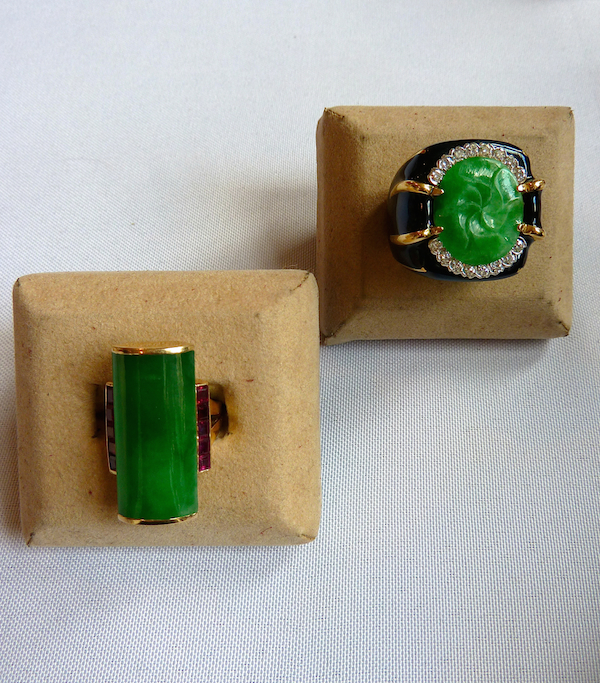 But coral is always on my list. These earrings may look old but they are newly set to emulate an antique setting.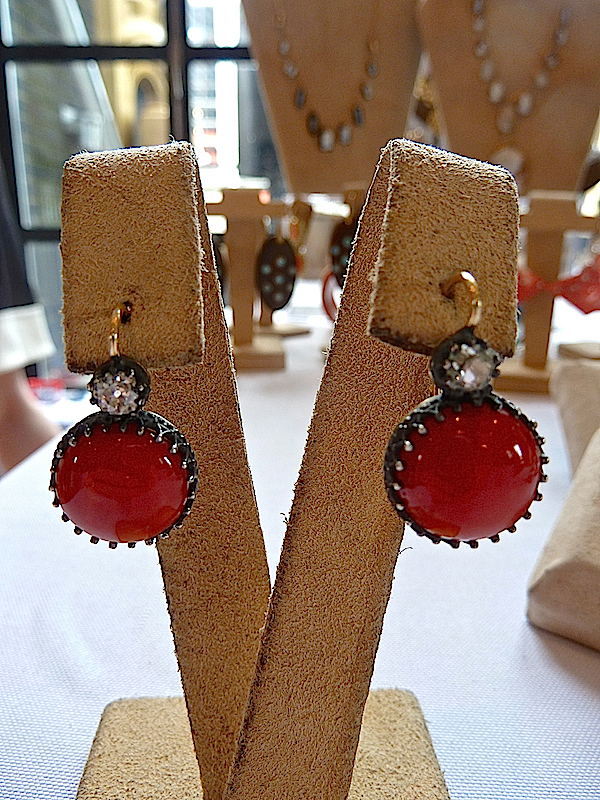 Marcella Ciceri who creates bespoke creations for the firm, works wonders with cameos and mosaics. This necklace of small black and white cameos is an understated stunner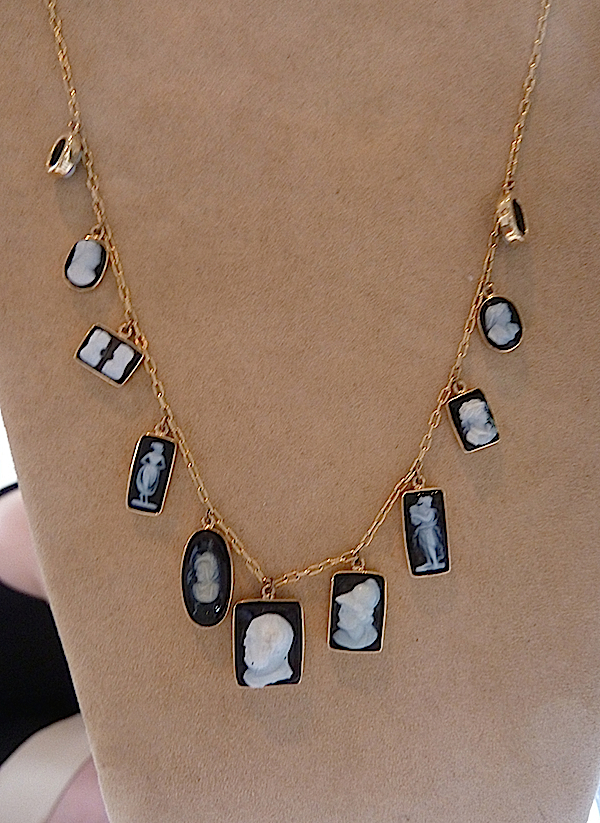 Michael C. Fina is a third generation family-owned jewelry store that has been serving customers since 1935. Great for both personal or corporate gifting and registries, they have an enormous selection of both jewelry and tableware. At the event, they brought a small selection of luxury offerings. Already a longtime fan of Austrian glassware company Lobmeyr, I loved these 7 Deadly Sins Tumblers, sold individually.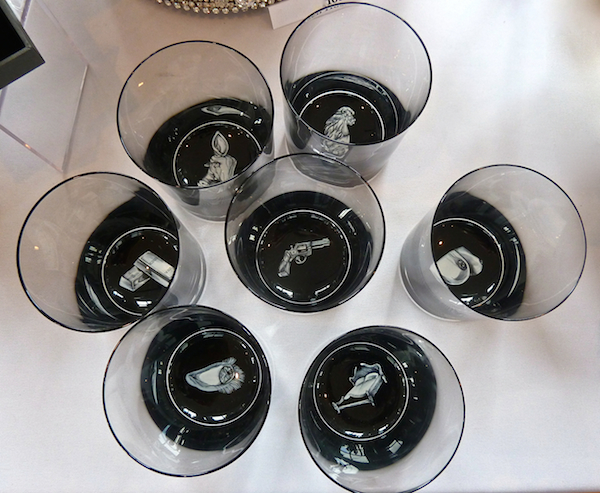 Alberto Pinto's brilliant tabletop designs live on and his Bahia pattern is a fresh mix and match favorite.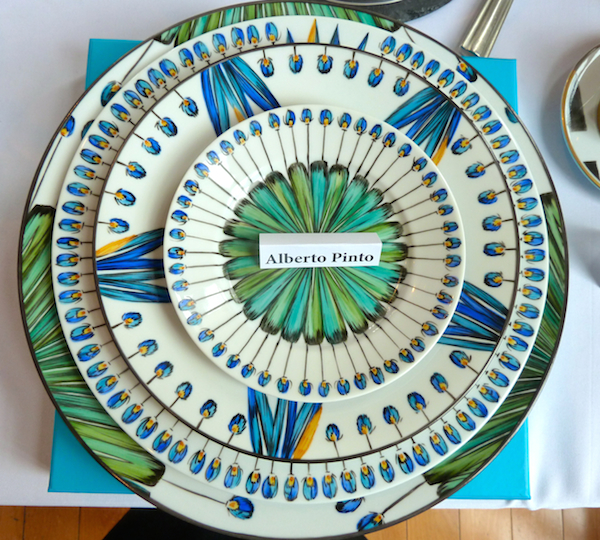 A final company worth remembering as the holidays approach is Soffia B. Her cotton flannel lined silk robes and dressing gowns would be a luxurious winter indulgence.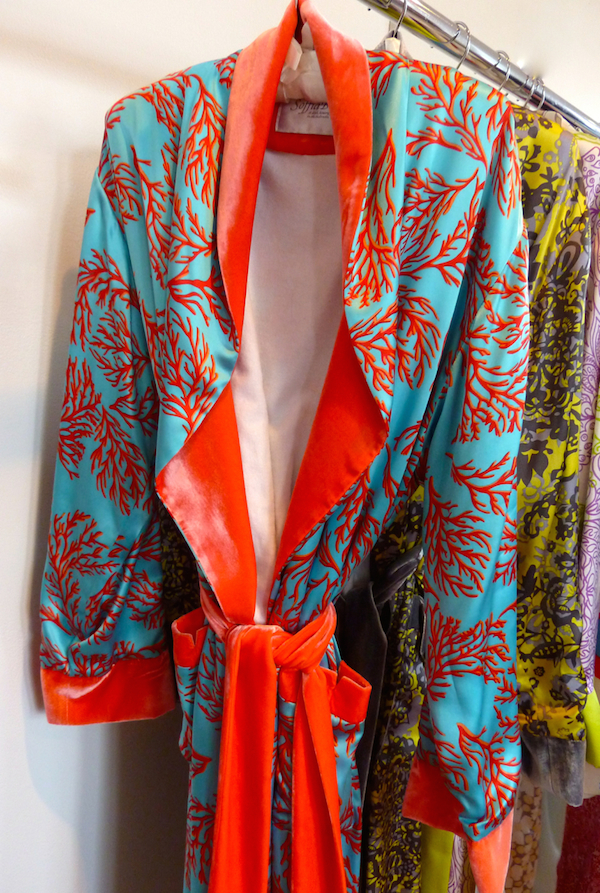 In beautiful colors and patterns, they are made here in New York City,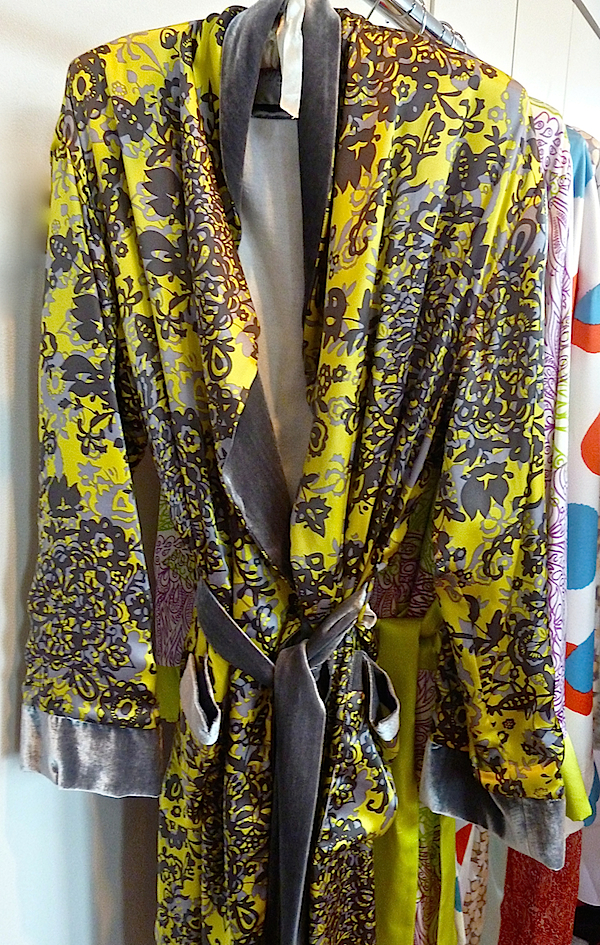 many with velvet details and sashes. I realize it may be hard to think about winter warmth on these hot and humid days so you might want to just bookmark the page for when you are preparing your holiday lists. Someone may be very happy you did!