In the mid twentieth century, modernist architect Richard Neutra built ten houses in the then bohemian enclave of Silver Lake in Los Angeles. It is somehow fitting that interior designer and writer David Netto lives in one. A designer with a predilection for seminal architecture (he has a graduate degree in architectural history and attended Harvard Architecture School before dropping out to follow a passion for interiors), he was no doubt destined to live in such an iconic structure. Please join me and Susanna for a visit with David in his notable LA home.
Read any of David's writings (his book on Francois Catroux for example) or follow him on Instagram and you will immediately recognize that he has a prodigious knowledge of all that is chic – whether it is the NYC social scene from the 80s, historical architecture and design, or which vintage Land Rover to get, not to mention his own artisanal lamp collection with artist Jennifer Nocon or recent rattan lighting collaboration with Soane.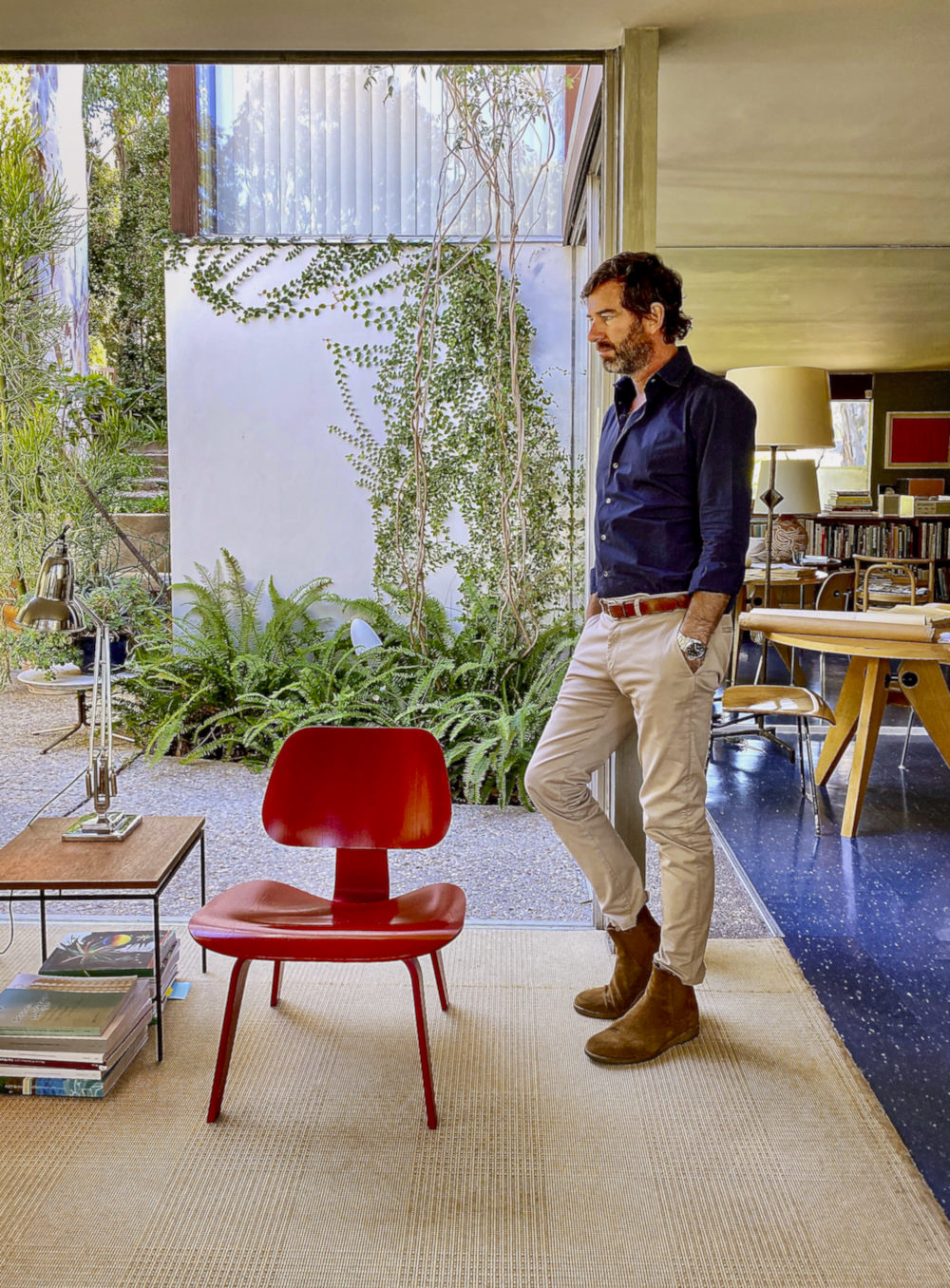 And so it is no great surprise that David knew exactly how to honor his classic Neutra by refreshing it with an eclectic and select collection of vintage and mid century European furnishings that bring the architect's strict American modernism forward with a warmth and a connect-the-dots-hipness.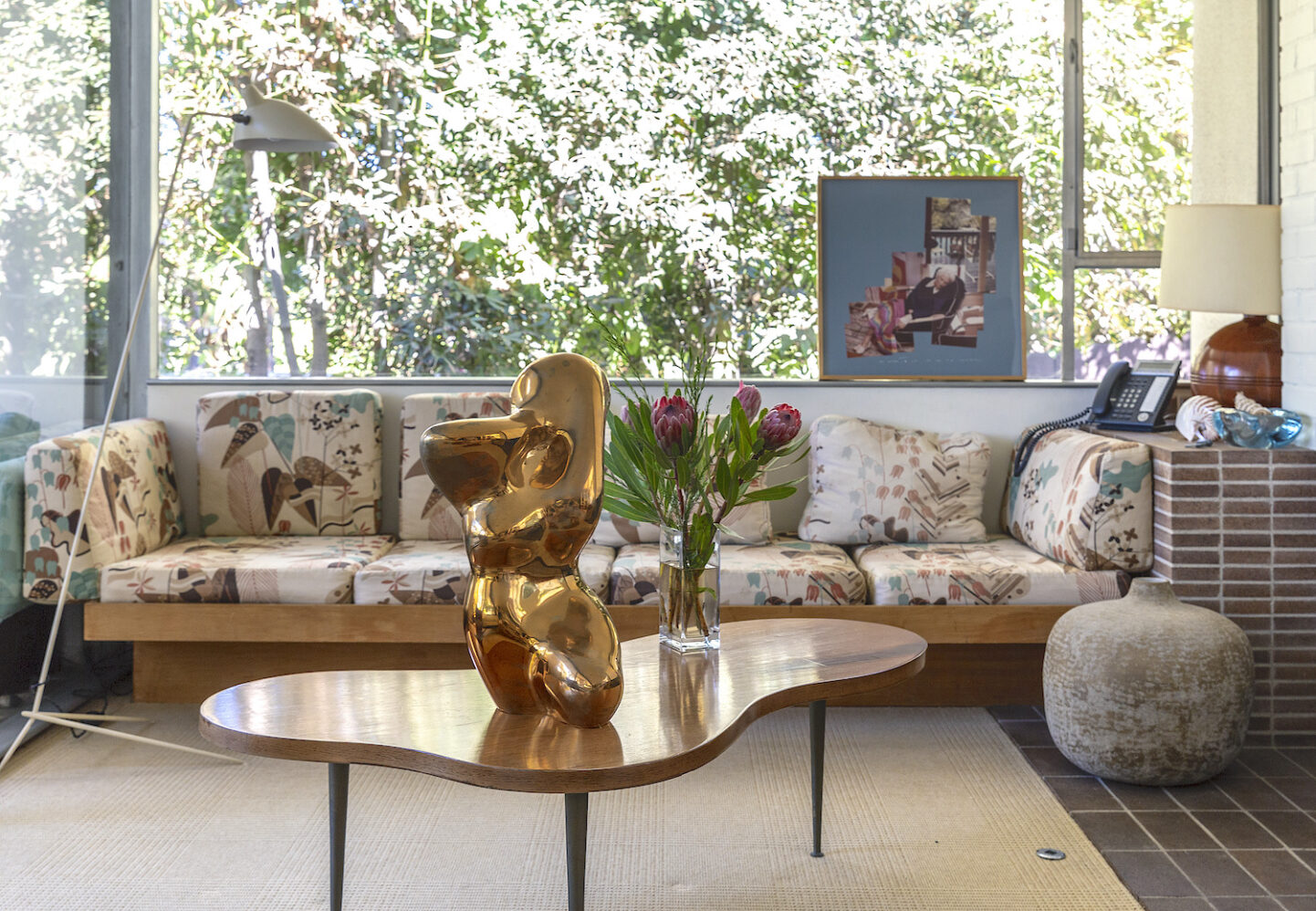 David may make a serious nod to the house's lasting architectural legacy but he didn't let Neutra's orthogonal box limit him in terms of making some bold and rather unapologetic moves such as his vibrant red bedroom which includes an antique French desk from his childhood Fifth Avenue home.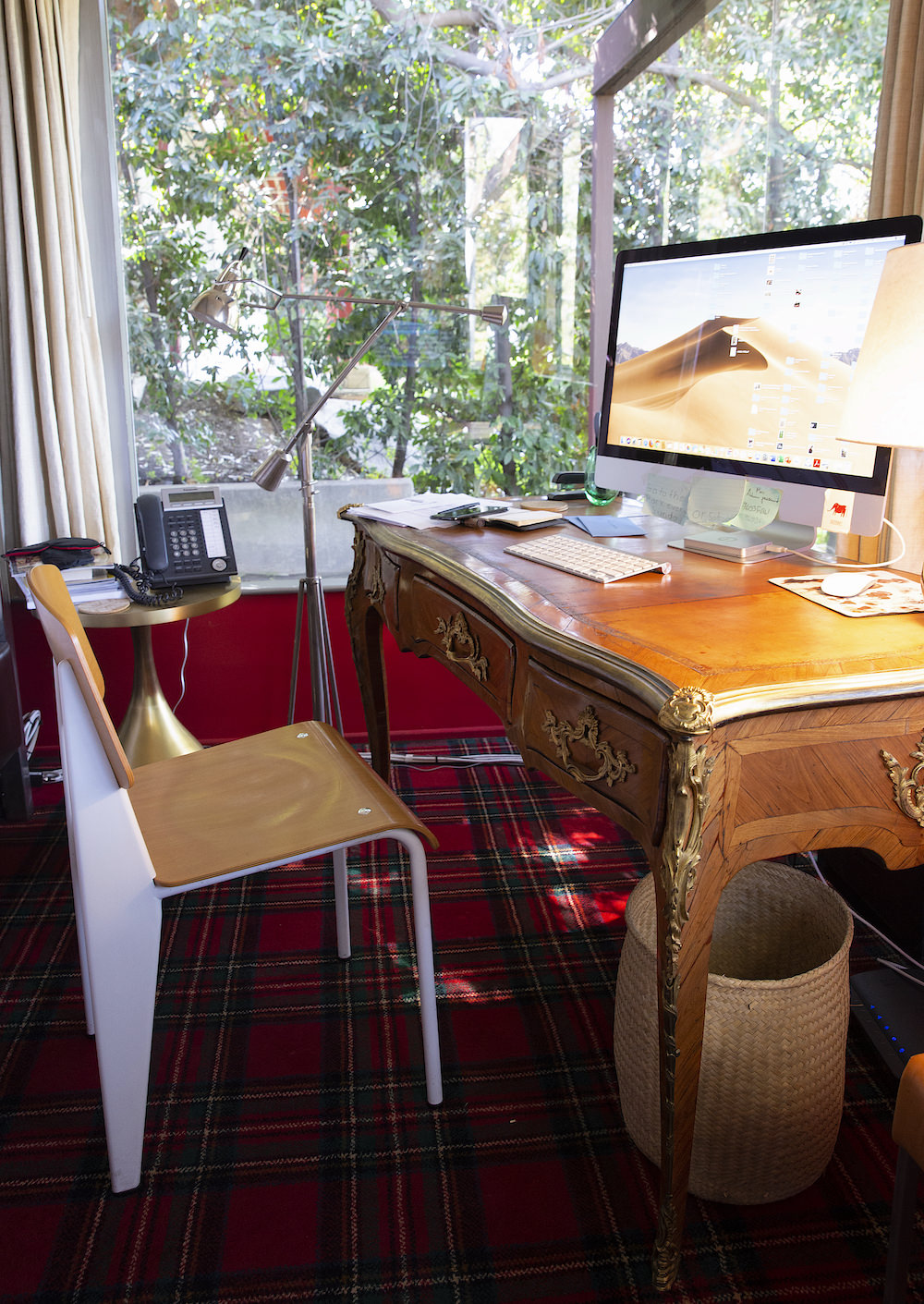 And while David gravitates toward best in class, he never lost site of the fact that this is first and foremost a family home.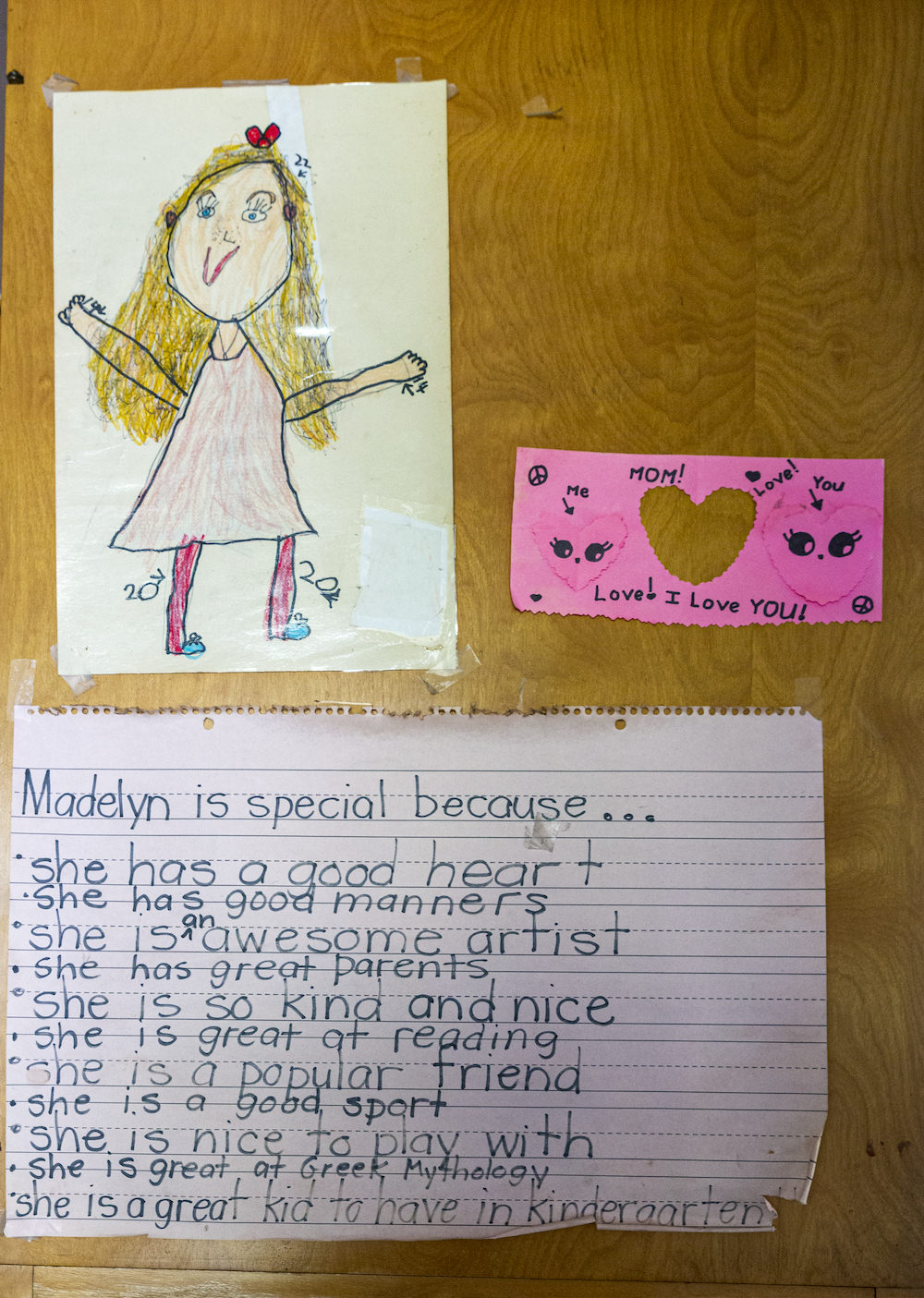 So thank you David – it was a pleasure and a privilege to visit you in your iconic home! Be sure to look for David's chapter in Susanna's and my new book, At Home with Designers and Tastemakers: Creating Beautiful and Personal Interiors debuting March 15 (available now for preorder).