Few designers walk the line between pretty and fearless quite as well as Ashley Whittaker. A traditionalist at heart, her love of bold color and pattern add a dose of modern sophistication to classic interiors. Please join me and Susanna for a visit with Ashley in her stunning country house in Millbrook, New York.
As Ashley and her husband looked for a larger house in Millbrook for their growing family, nothing exactly suited their taste and lifestyle. There were either sprawling yet squirrely 19th century homes or new construction lacking a certain architectural refinement. Instead they decided on a  gorgeous hilltop property with expansive views and built their dream house from the ground up.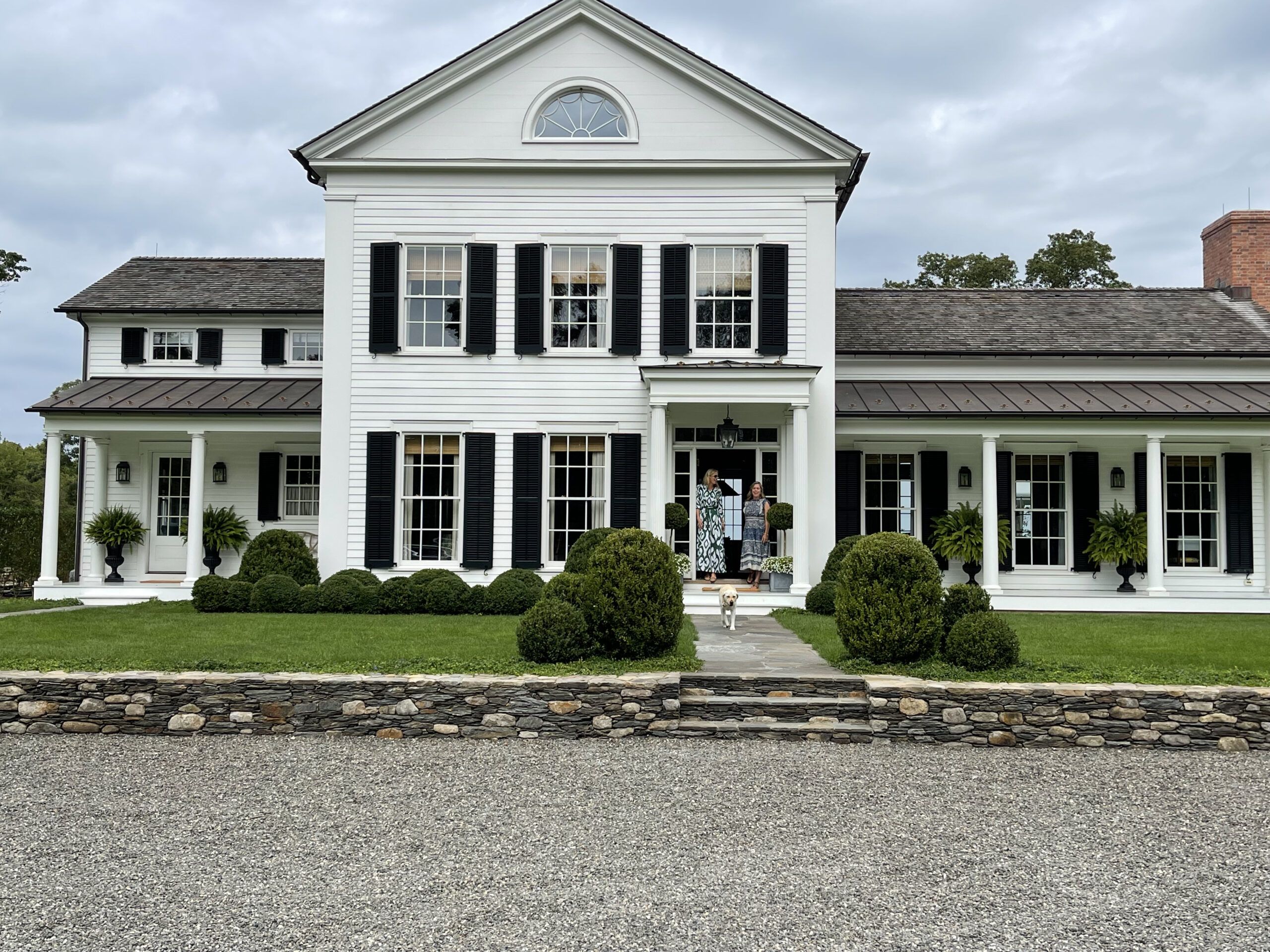 Starting from scratch allowed Ashley to combine the best of both worlds – the feel of an old house that lives like a new one. With a plethora of items on her wish list, Ashley singled out the floor plan as the most important consideration "It's all about the connections – between the kitchen and the family room, the entry hall and to the outside."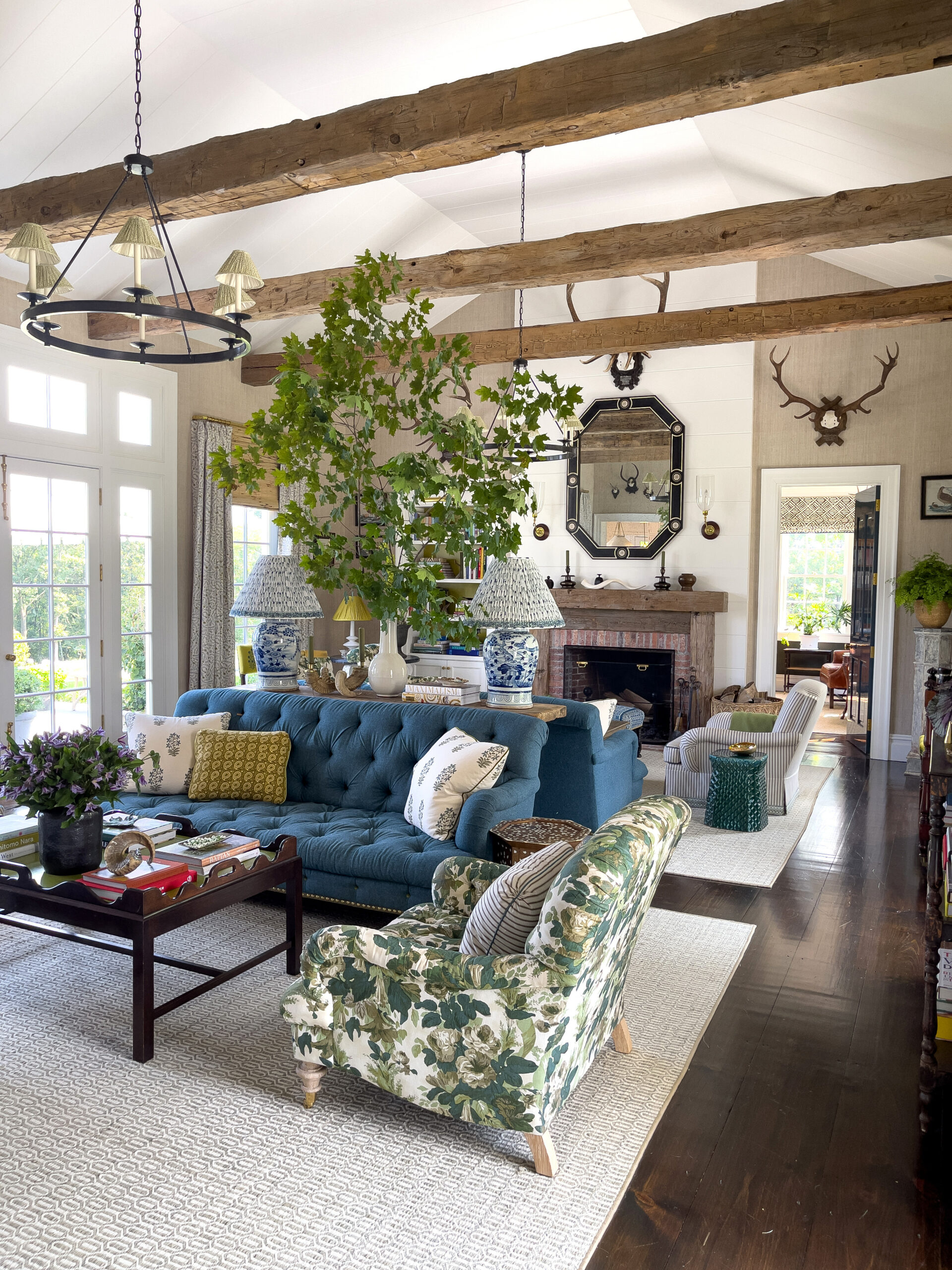 At the heart of the home is the great room above, a multifunctional living space, with two separate but interconnected seating areas, that works as well for two as for one hundred and is as perfect in the summer with French doors opening to the generous terrace as it is at the holidays with a roaring fire.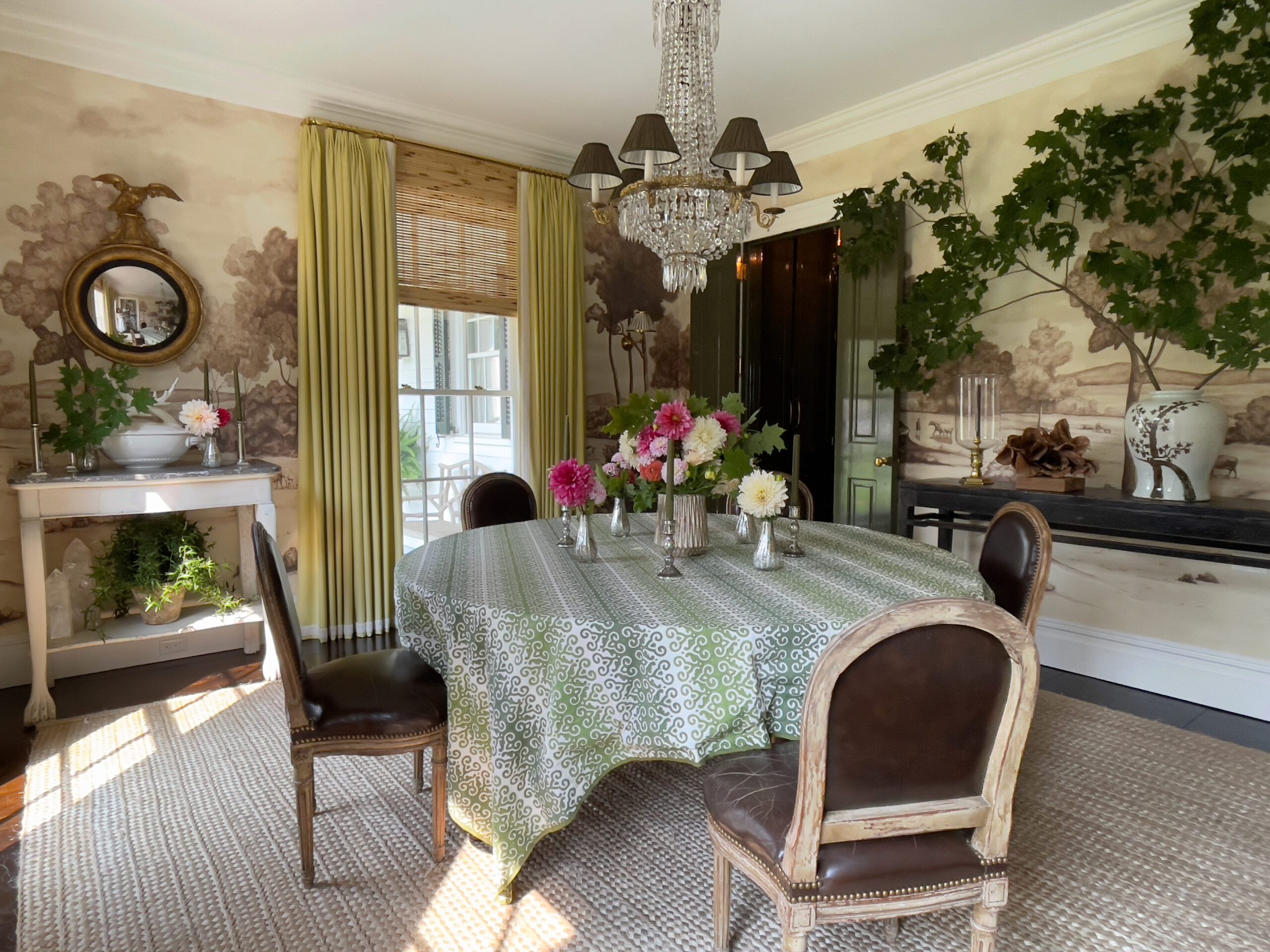 While in the planning stages, Ashley had original thought of a rectangular dining room but a suggestion from an architect friend convinced her that a square dining space was the answer. With the flexibility of a custom build, they were able to make the switch and now  with a 72″ round dining table, she can seat up from four to ten comfortably in a room that strikes the perfect balance of sophisticated glamour and country chic.
all photos above by Stacey Bewkes for Quintessence
Throughout the house, Ashley's love of color, pattern and the mix shines but nowhere is it more enchanting than the third floor girls' bedrooms where enveloping wallpaper was her secret weapon.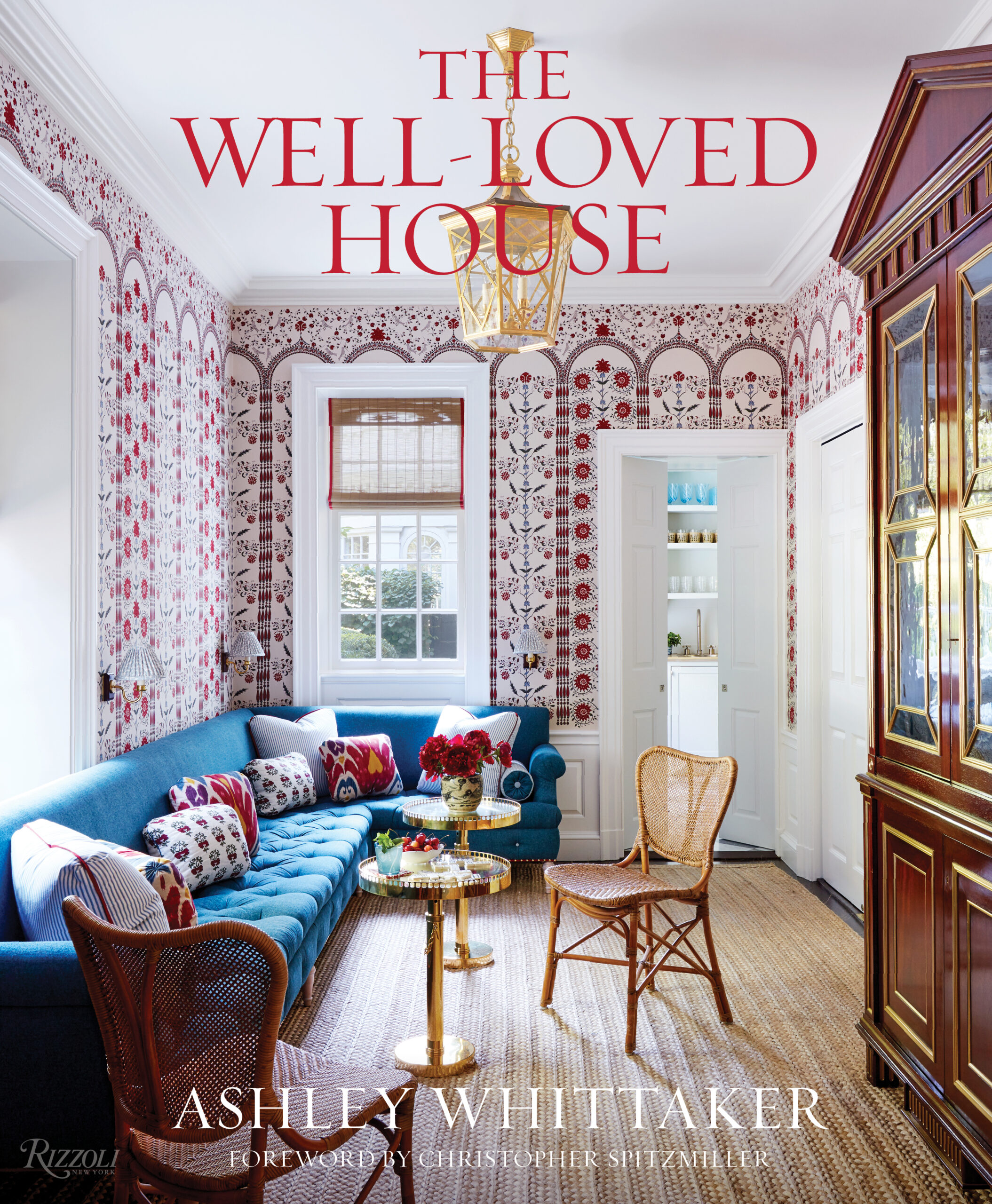 If you can't get enough of Ashley's spirited and sophisticated take on updated traditional style (and who can) be sure to pick up a copy of her first book, The Well Loved House . Featuring projects from a sophisticated brownstone in Manhattan to the revitalization of Georgian Revival-style house in Greenwich
photo by Thomas Loof
to walking the line between traditional and contemporary for a townhouse in Florida you'll be inspired and charmed! So thank you Ashley for welcoming us into your beautiful Millbrook home – we were enchanted!