Regular readers know my longstanding love of tabletop so I am especially thrilled to announce the debut of a new video series – Setting the Table With! As we initiate the series just in time for spring/summer entertaining, my video partner, Susanna Salk, and I are excited to take you behind the scenes with notable tastemakers, who will be sharing their tips and advice on how to set a stylish table at home. And who better to kick it off the series than the inimitable Marian McEvoy, whose passion for entertaining can be seen regularly on her intimate Instagram feed. What could be more delightful than an invitation to dine chez Marian! So please join us for a visit at her charming Hudson Valley home as Marian shows us her distinctive tricks of the trade for setting the table!
Some people have style in spades and Marian certainly falls into this pool. Not only is she fabulously fashionable, a gifted writer and exemplary editor, she is the master of craft. From her visual feast of a craft room, with glue gun at hand, she creates a myriad of dazzling decor and decoration. As viewed on her table, Marian's latest oeuvre is Corkillage, a collection of objets made of corks and acorns. From mirrors and boxes to castles and orbs, these one of a kind creations are a feat of craftsmanship and imagination.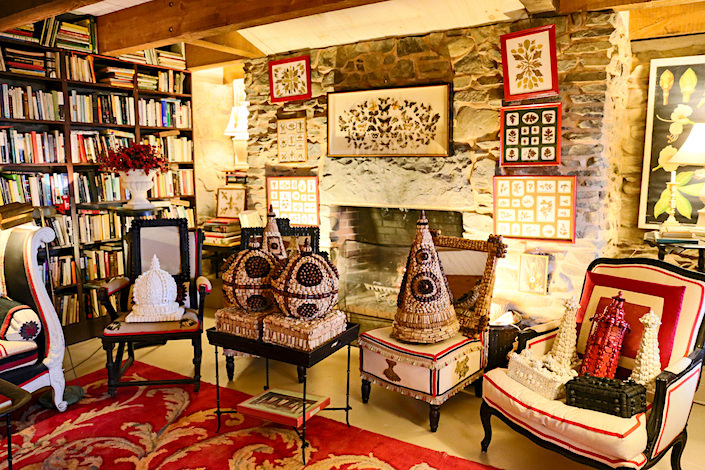 From a vast collection of wine bottle corks, to which friends and neighbors contribute, Marian cuts, assembles, glues and occasionally paints her architectural creations. In natural and her signature red, white and black, her imagination knows no limits.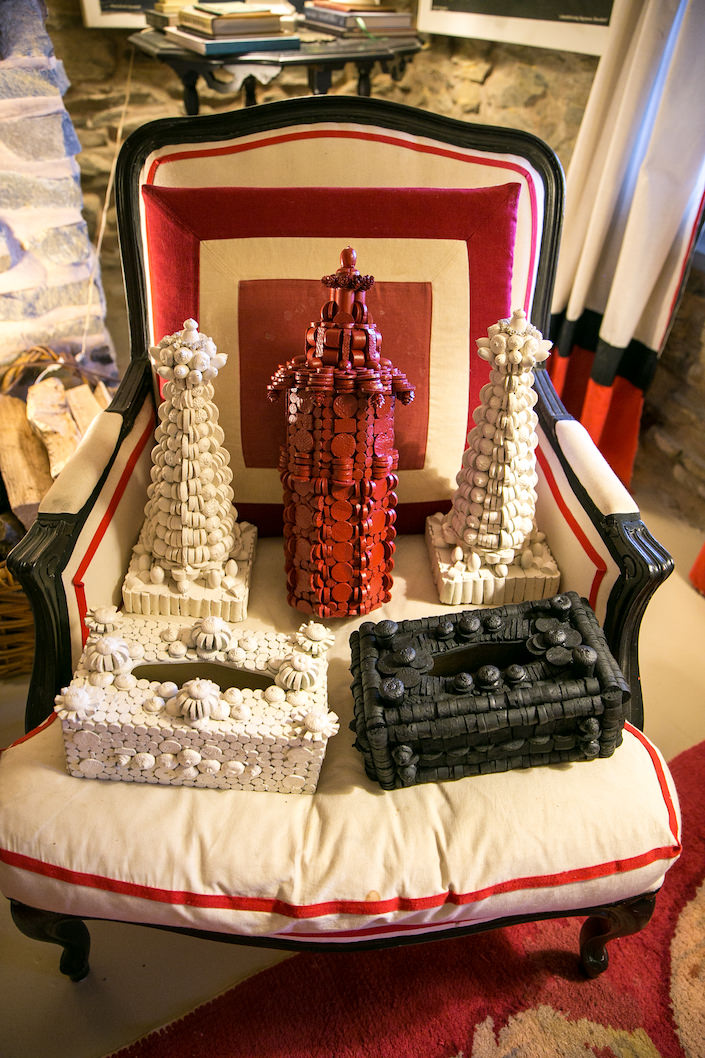 And opening next week, on May 2, Marian is  having her first show, hosted by Jane Stubbs and Emily Eerdmans at Eeerdmans Fine Art.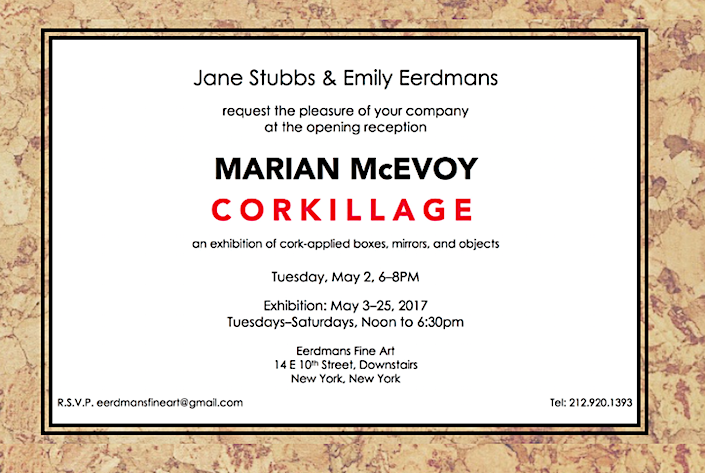 So, thank you Marian – you are an inspiration! Don't be surprised if we steal your signature napkin fold and we can't wait to add a little bit of corkillage to our tables as well!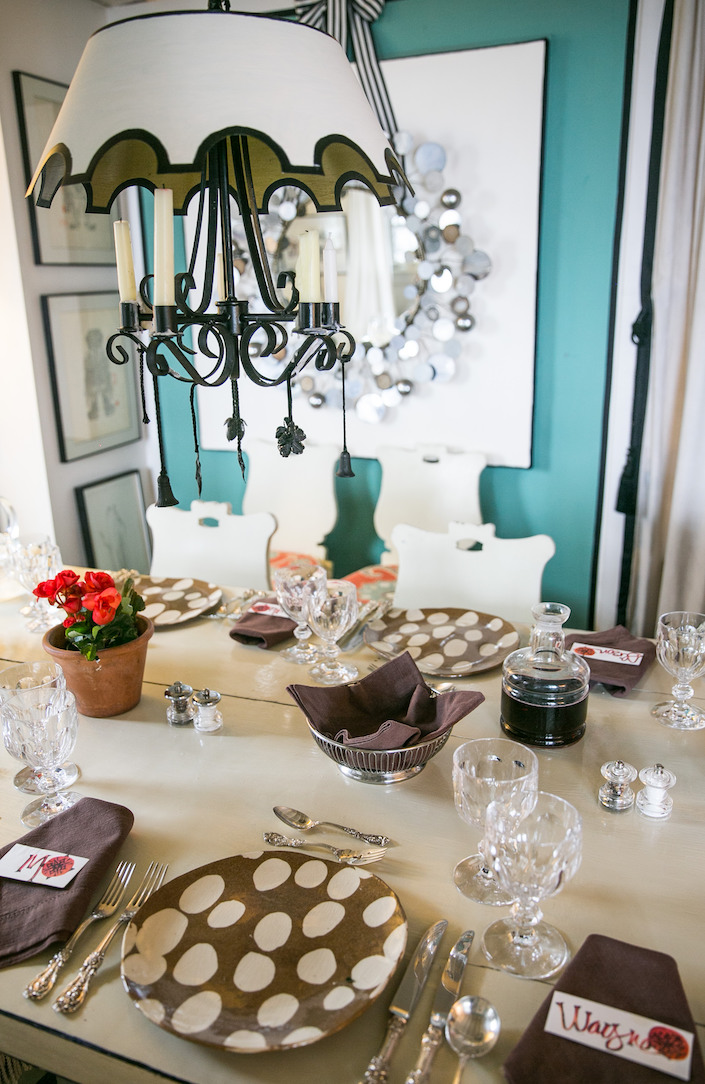 photos by Stacey Bewkes for Quintessence