One of the most interesting aspects of the London Design Festival was the variety of shows included in the 9 day celebration. From the larger "bigger brand" shows like Decorex and 100% Design to the smaller venues like Origin that showcased the work of artists and artisans, there was inspiration everywhere.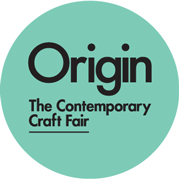 Origin fell more into the latter category. Organized by the Crafts Council, this contemporary crafts fair in Spitalfields represented a wide range of designs from ceramics, furniture, metalwork and glass to fashion accessories, jewelry and knitwear. I love their slogan "Made not manufactured"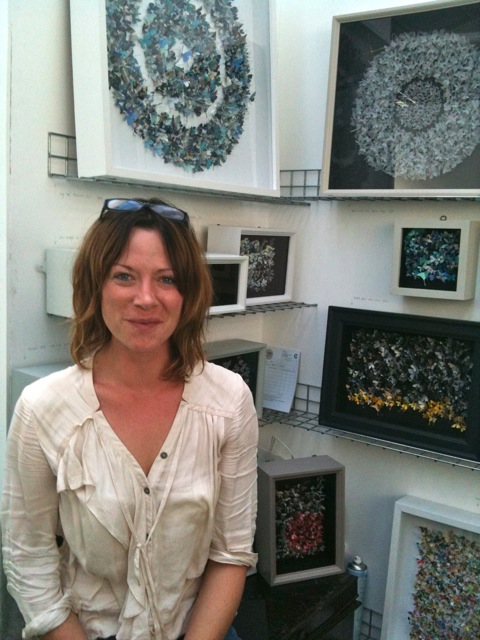 One recurring theme was the use of paper. Rebecca Coles was a definite favorite. The incredible detail of her work was astounding. She draws the shapes by hand and then assembles them using pieces of hand cut paper, specifically selected for their color or pattern. "I dissect small details of colour, imagery and text into silhouettes that are then re-sculptured, pinned and encased. My aim is to transform an every day object into a piece of work that invites the viewer to see beyond its original source."
Her work has a delicate ethereal feel that seems to float in the shadow boxes.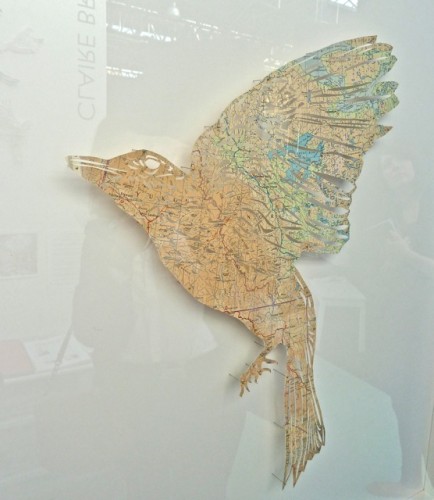 Claire Brewster, another paper artist, also works to revitalize what would normally be discarded, "celebrating the unwanted and giving new life to the obsolete". Her art is made from old maps and atlases and reformed into natural shapes of birds, insects and flowers.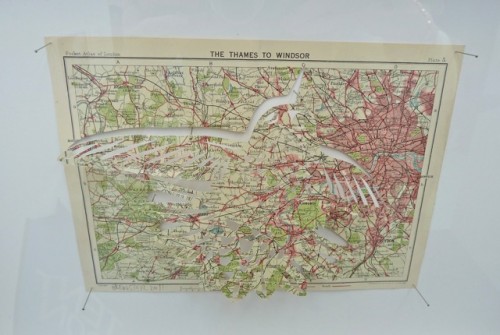 A different approach to paper is the art of Gill Wilson. Geometric in nature, her medium is organic plant fiber, inspired by her travels in Japan and India. The pulp is then hand dyed and formed to any size. Gill's work has a purity and almost mathematical essence that is very architectonic and serene. In fact she says her recent work is inspired by sacred geometry.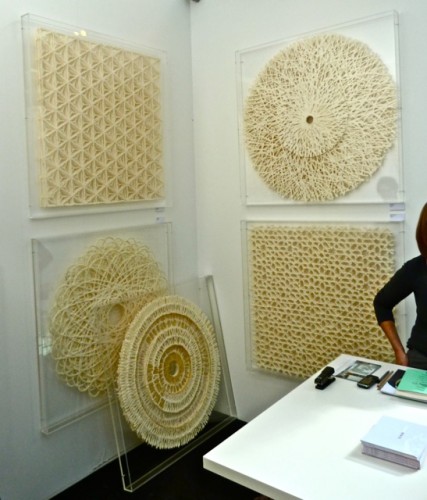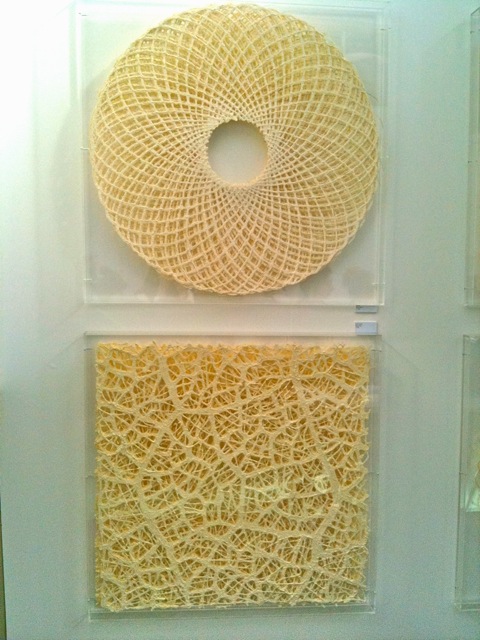 I think her work would be spectacular in the right space – it is graphic and dramatic yet neutral and almost contemplative, referencing the geometry ubiquitous in all natural forms.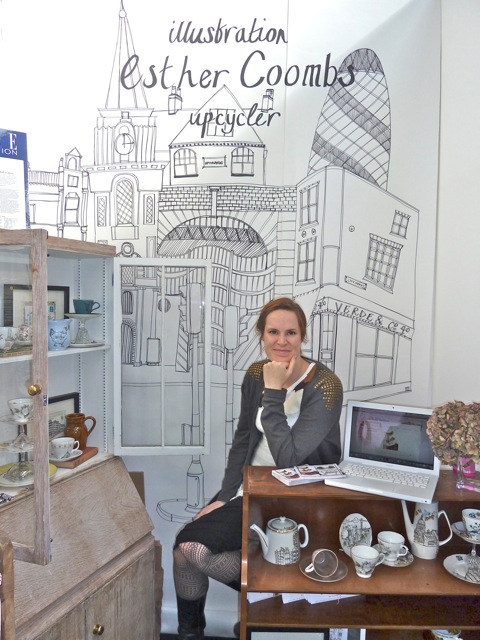 Esther Coombs is yet another artist who upcycles to create her art. Like several of the aforementioned artists, she repurposes found or discarded objects to give them new life and meaning. Her nostalgic homewares include vintage ceramics that she newly illustrates, as well as up-cycled printed tea towels and pillows. These vintage finds combined with Coombs decorative illustrations are a charming combination.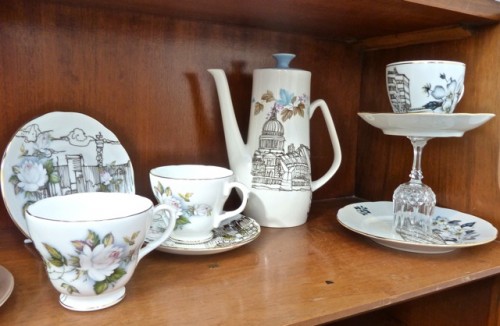 In addition, Coombs was commissioned by Anthropologie to create a wallpaper for their collection, only available here in the US. It lined her booth as a background for her other work.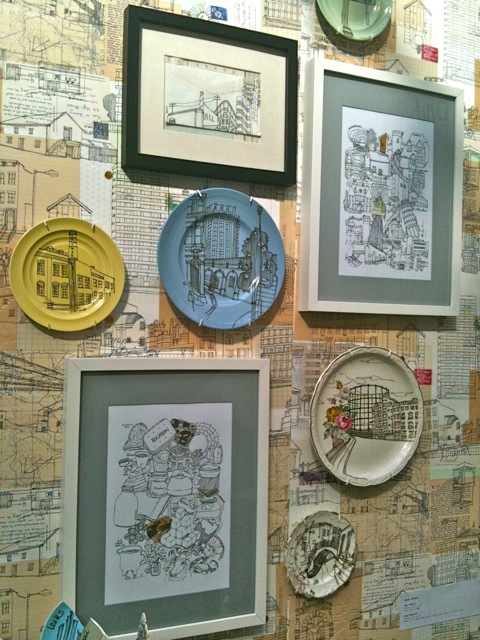 In addition, she was commissioned to  produce illustrations for the windows of the Nicole Farhi Stores during London Fashion Week – busy girl!!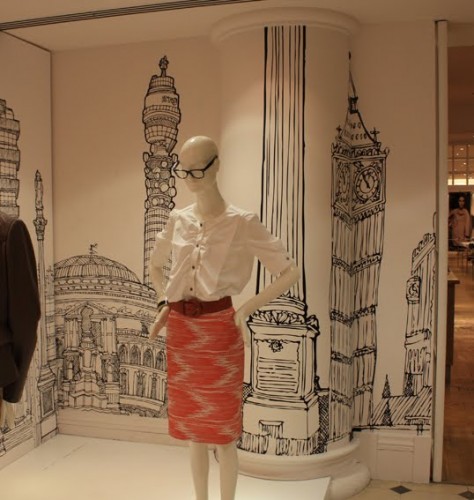 These are a mere few of the many talented artists seen at Origin. Their handcrafted creations, many using repurposed or recycled materials, were an inspiration to budding creative types everywhere, reinforcing the value of handmade and that stylish and sustainable are not mutually exclusive.